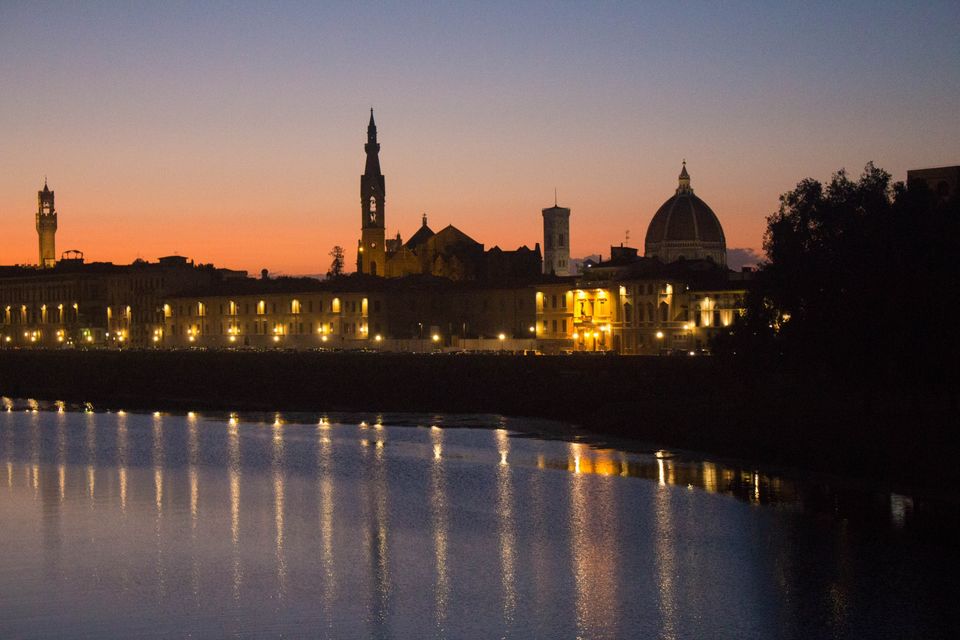 "Italy is beautiful. The food, places, history… but you need to be extra careful with your belongings especially since you are travelling solo. Wear layers of clothing and keep your Passport and money in some pocket in the layer closest to your body. Even while you are sleeping!" said a friend of a friend. We were at a party hosted by my friend at her home in Cham, Switzerland. I had a train to catch to Florence the next day and I was taking turns getting all the gyaan from everyone at the party. I had been in Switzerland for almost a week by then and I was in awe with the celebrated Swiss order and punctuality, besides of course the surreal natural beauty.  I had sort of started to expect the whole of Europe to be like this.
Almost everyone at the party had experiences of being diddled in Italy, to share with me.  I was already slightly apprehensive of traveling alone and the stories didn't help. The only Italian word I knew was bella and I didn't think it would hold me in good stead in case of an emergency. I arrived at Florence Santa Maria Novella station by noon and promptly like any regular self absorbed male disapproving of asking for directions, decided to walk to my hotel room using just offline Google maps. I got lost among the 19 platforms of the station itself and had to soon ask for help in finding the exit. I had booked a room in Casa per Ferie Regina Santo Rosario, not just for its location in the historic centre of the city, but mainly for its fulgurous name. How can one not stay in a hotel with such a magisterial name!
Google maps guided me through crowded streets and alleys and past the centre square, Piazza della Santissima Annunziata. I finally reached the spot corresponding to the hotel in maps. All I could see was an endless row of unplastered facades and an empty alley. I am used to shop hoardings, screaming out their name and address out loud and the frisson of excitement of being in a new place changed in to a sense of foreboding. I checked the maps again and walked to and fro. The only sign I could find was that of a University library. To my immense relief a woman walked out from the library complex and reckoning she might be an Italian, I showed her the address and gestured for help. She replied in fluent English that we shall try finding the building together and took just a couple of seconds to find the name of the hotel embossed on a stone right next to where I was standing. She showed my uninitiated eye the door buzzer and how to use it. The door opened with a thud while I sheepishly thanked her. My enthusiasm had taken a good hit from the unexpected bumps of solo travel I faced in the first few hours itself.
I opened the door to find a nun Sister standing behind the reception desk of a well-furnished room. I told her my name and that I had made a reservation. She took one good look at me and asked me where I'm from. On hearing India, she asked, "Malayaali aanalle?" (aren't you a Malayaali?)
In 2007 Johannesburg World cup final , Misbah Ul Haq's misguided paddle scoop  was taken by Sreesanth at short fine leg to seal the victory for India and the next day the correspondent in Manorama had written that in any corner of the world you would find a Malayaali. How true!
The hotel in fact was attached to a convent and I couldn't have asked for a safer place to stay. As I was completing the check in formalities, the sister explained that the kind of room I had booked for, room on a twin share basis, was currently being used by other guests and that she would upgrade me to a single room at no extra cost!
I was planning on staying for two days and one day was kept aside for visiting Pisa. One of the major attractions in Florence is Michelangelo's masterpiece, David. The celebrated marble statue is currently located in Galleria dell' Accademia. The tickets to the museum can be booked in advance if one needs to avoid the long queue. A shoe string budget, or rather, my short sightedness in planning, I had decided to give David a miss. On the morning of my last day in Florence, while I was having breakfast, the Sister gave me a ticket to the Galleria dell' Accademia. Another guest had to leave unexpectedly early and so he left behind the ticket!
Porcellino is the Florentine nickname for the bronze fountain of a boar placed at the side of Mercato Nuovo.(New Market) The legend has it that, rubbing its snout brings good luck and one would return to Florence. I did rub the snout. And I should try staying in the same hotel as well.