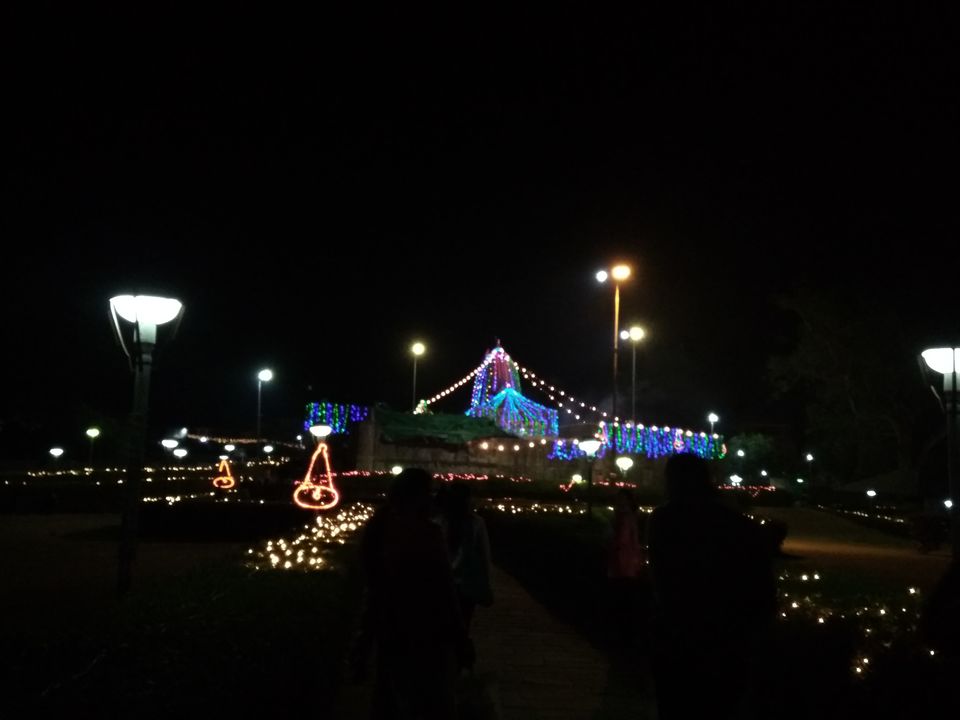 It was my second week at a new place called Palampur (Himachal Pradesh). I recently moved in, and the kind of person I am, I do not open up too soon to strangers. There were hardly two to three people I knew with names, faces in the corridor seemed familiar but I couldn't remember the names so soon.
One fine day, a few of us decided to visit Baijnath temple. After reaching the temple, we saw an unending queue to the temple main entrance. The temple was astounding and was decorated by flowers of all kinds. It was good to see old people in queue with devotion in their hearts. After waiting for around half an hour or 45 minutes, we finally get to enter the inner temple entrance, and definitely what a treat to eyes. We prayed and performed the rituals and had the prasad.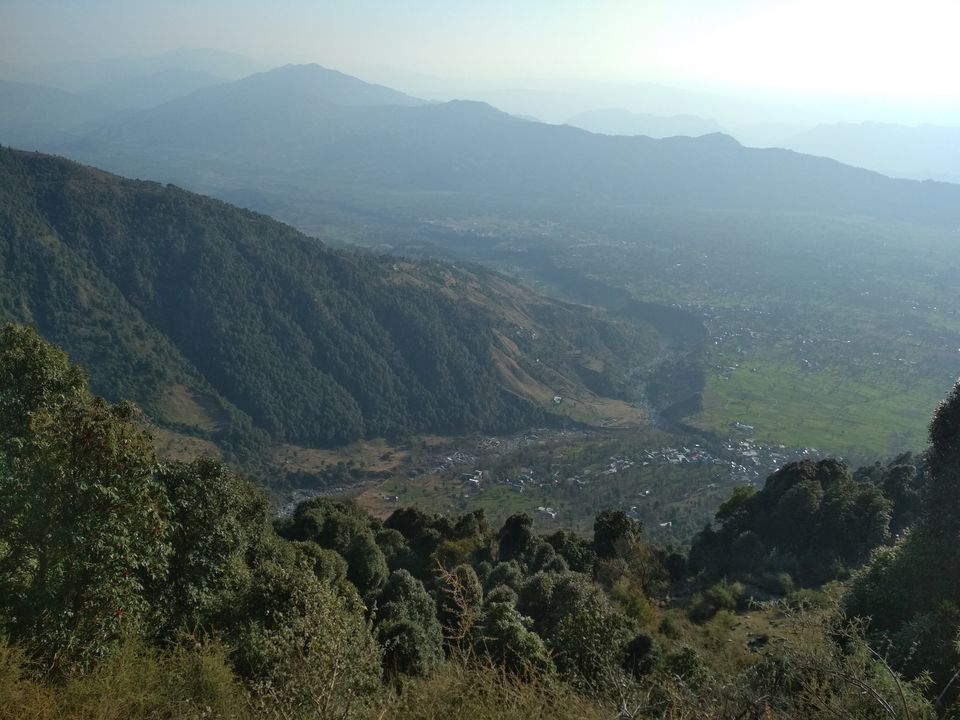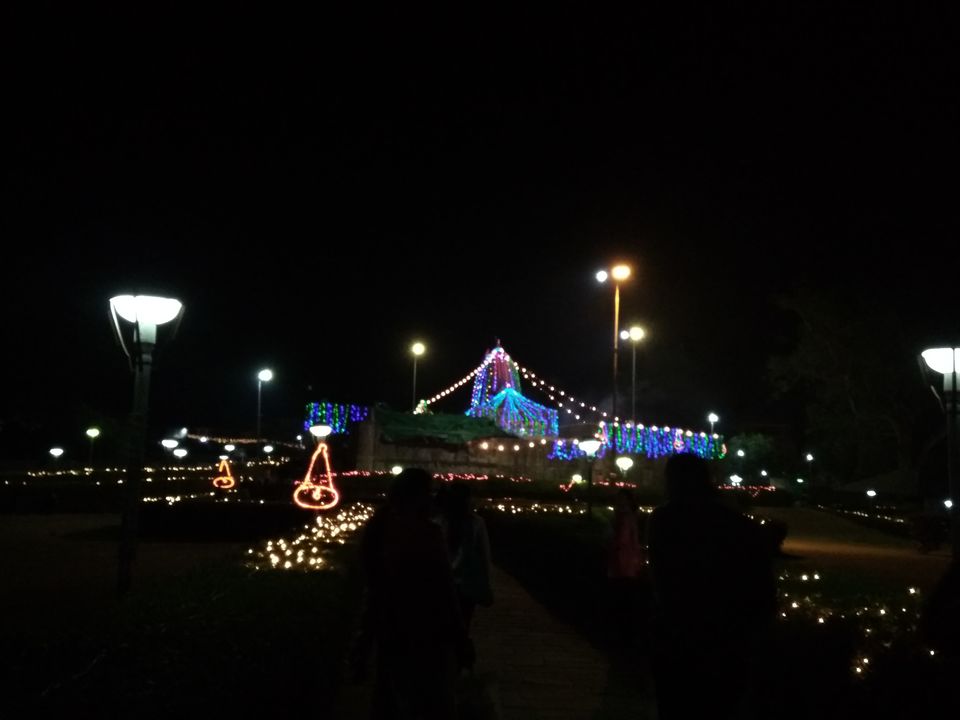 One of them said let's go to Bir-Billing! I previously read about Bir-billing that it is called the Paragliding capital of India and that was more than enough for a handor like me to get the adrenaline pumping! Count me in my heart said! Took a bus to Bir which was around 12-14 km from Baijnath. On my way, what I saw was a beautiful place called 'Chougan', a home to tea estates and well built houses, the ones we see in movies; perfect location for an author to write or for people who wish to meditate. Just wonderful, later I came to know that there are Tibetan monasteries and market too.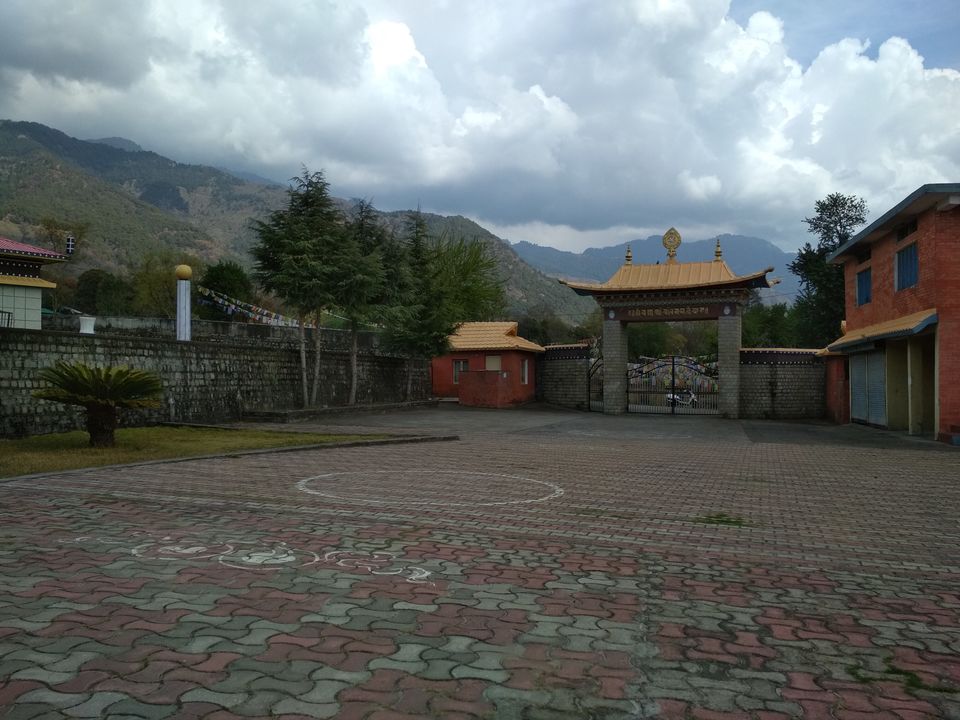 The bus took the final halt and just as we got down there was a small cafe called 'Lakpa Cafe'. I didn't expect much from this small cafe but it did prove me wrong when I had the first bite of steamed momos! Since it's usually cold at Bir, the steamed momos were a perfect company along with four travelers. The sauce was very different than what I have had at other places. The sauce did taste of freshly ground red chilli, coriander and some garlic I think. After that was the turn for noodles! The noodles too were home made or of a different kind, I was having it for the very first time and it was lip smacking delicious! Just the right amount of everything! Good food makes me joyous!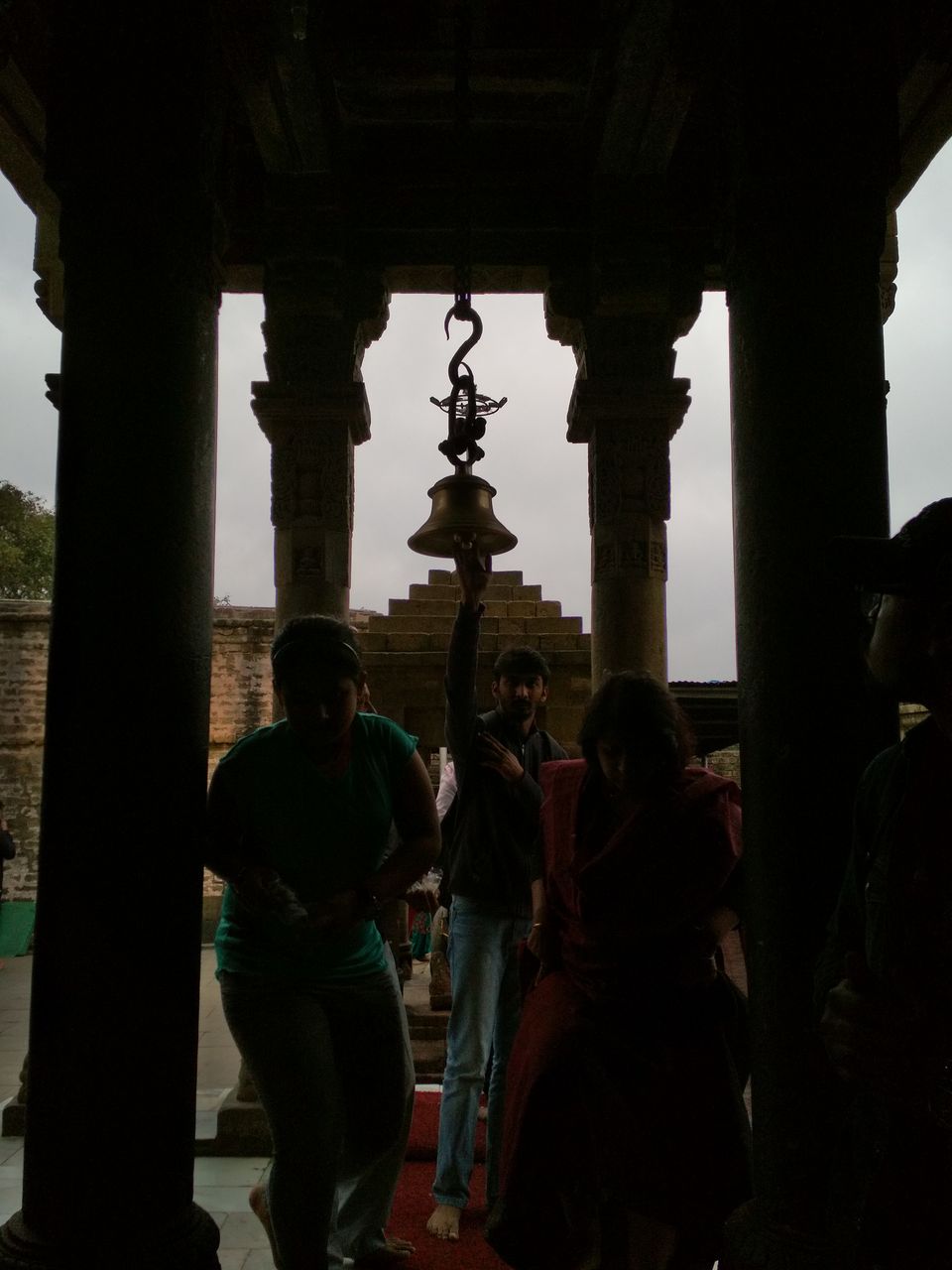 Next was to visit the Take off site for paragliders! Billing obviously! Booked a cab (500 Rs) to Billing and sat back to view the heights and how they were willing to touch the sky! At one point, one could see a river separating the two districts Mandi and Kangra. Vegetation what I observed was more or less similar to what I observed in Nainital, Uttarakhand. Rhododenron and Oak to be seen predominantly and further up with a sky blue background were paragliders with contrasting orange,royal blue, yellow, bright red some big colourful birds with no wings of their own otherwise.
It just snowed a few days back and fresh snow! Accumulated flakes !!! It was my first time when I actually played with it, a small trek and snowballs on each other what a perfect evening! No mobile network was the best thing!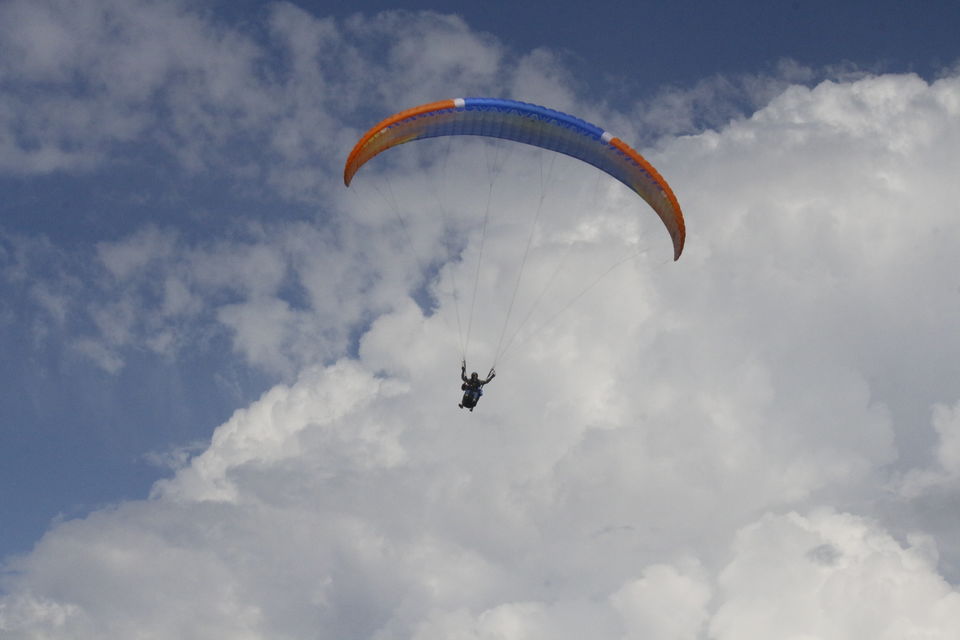 The next time when I visited Billing was when I was sure that I had to glide. So there I was soon within a fortnight! When the pilot unpacked their paragliders was when I realized Okay!! It's finally happening! In no time, I was equipped with harness and helmet and with the wind woosh!Swayed along!! Initially my entire body went haywire! Took a while to open my eyes and feel that I am above the entire world! I felt like a satellite and the pieces of land that we humans fight for was just so so so petite. The wind literally froze me! I was in the sky flying!
Uff! Too thrilling to be true but a double check to one thing from my bucket list. Before the landing approached we swirled in the sky and beyond amazing experience! Speechless yet so descriptive. Landing site was very near to Chaougan and the place was just splendid, a few Monasteries located nearby and Tibet market was one thing you should never miss. Reasonable rates and wonderful stuff. You may rent bikes/scooties/bicycles.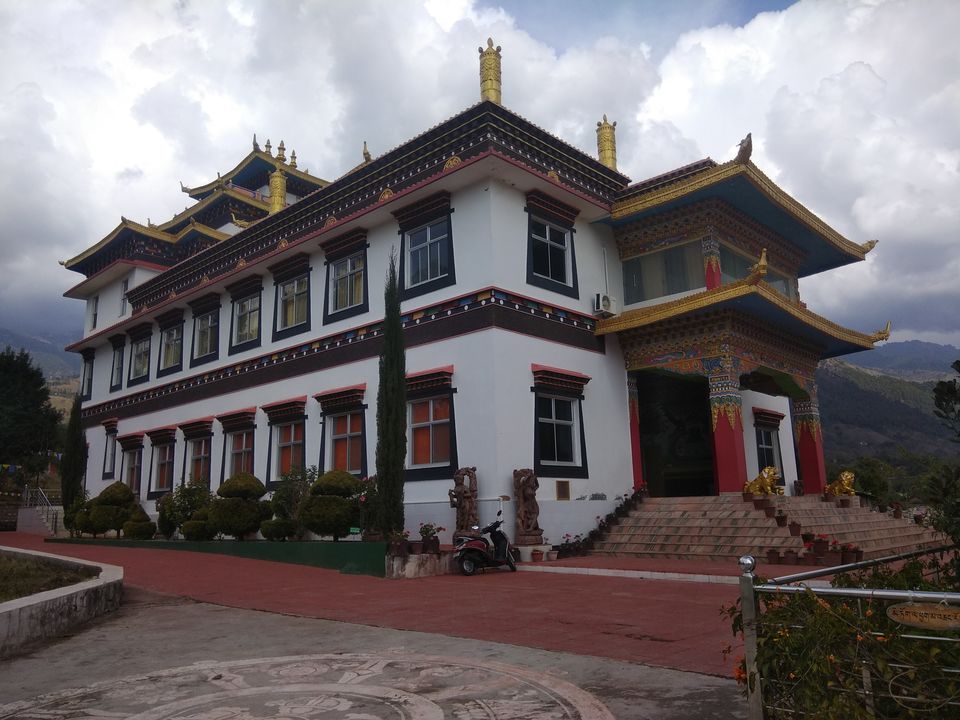 Once in your lifetime, Fly High!