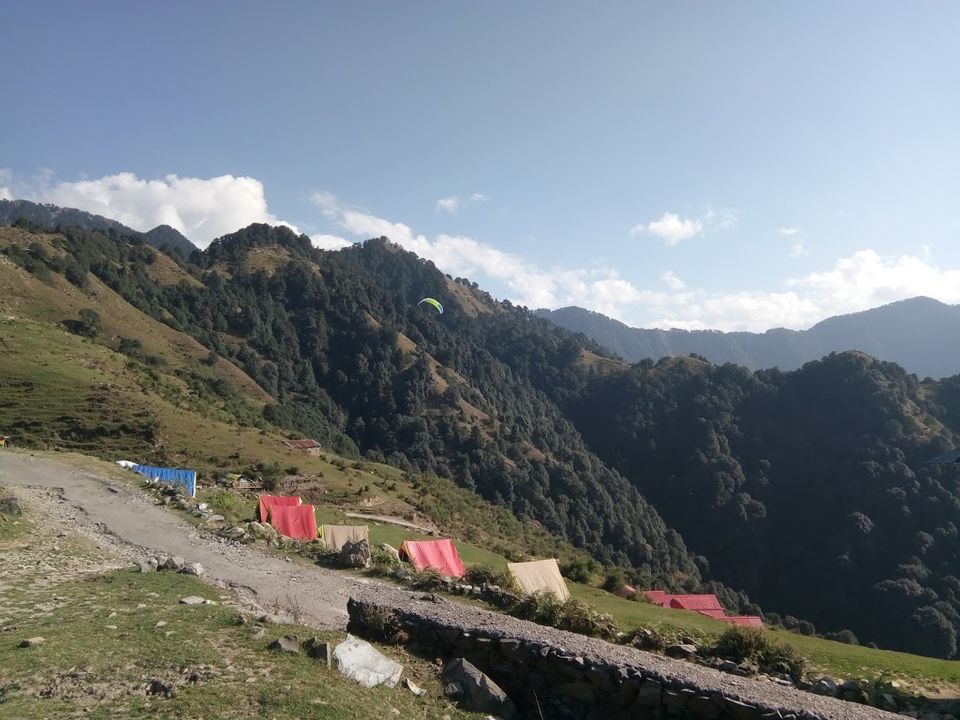 It was a day I decided to travel all alone to bir billing when I read about it in the newspaper. But knowing the fact parents won't allow to travel alone, I approached all my friends to come along with me but all of them could not make it out because it was a festival time but what to do with it. I had to save my leaves so I decided to travel on these days only. I heard a word which is called manifesto means if u desperately wants to do it and u chase for it, you will get it... So randomly I just shared my traveling views with office colleagues and they said yes. I was more than happy. Coz otherwise I would have ended up going to Agra with my parents....
So, including me, there were 5 other colleagues who got ready. Out of 6 we left 5 at the end and out of 5, 2 were girls and 3 were boys... Not bad. It was an official cum personal trip so I convinced my parents. Now that one girl colleague ditched me on the day of travel. I was like no way and I can't miss this trip which was very important for me and I waited for this day like anything. So I asked my male colleague to take the small taxi instead of Innova now and somehow it was managed.
Day 1
We left Delhi by 6 in the morning and while enjoying the views, Hills, valleys, Plains, drinking, eating we reached bir at around 8 coz we took wrong route two times so wasted our almost 1.5 hour and of course we can't miss the tyre puncture at pani pat.. Lol which took another 1 hour to get repaired. We took a package for 2 nights which included trekking and paragliding. So, once we reached bir it was 8 at night and from there only we decided to stay at camping site which was at billing. So, our organizer from billing adventures, Mr. Sonu sent his two persons - Abu and Neel along with us and billing was aprox 12 km from bir and the road route is quite narrow with steep cuts. Our swift desire followed their alto throughout the way. Some how we managed to reached billing at our camp site by 9.45 or 10. And when we all stepped out from the car, we all got frozen due to chilly winds. We were shaking because of changed temperature. We were at 2400 Mt height above the sea level. Abu and Neel were generous enough to prepare chicken, daal, roti and rice for us in just an hour. We all had our dinner in bonfire and slept for the day coz we all were quite restless due to moving out from home early morning post Diwali....
It was all raw, we have been provided with normal camping camps along with sleeping bags. It was Damm cold there but sleeping bag did justice to weather and kept us all cozy and warm during whole night.
Ps: pls get your mobiles charged, have a torch, fully charged power bank with you as there is no electricity and no battery backup. They only get lights with the help of generator in evening for few hours. Vodafone is good with network however others get failed.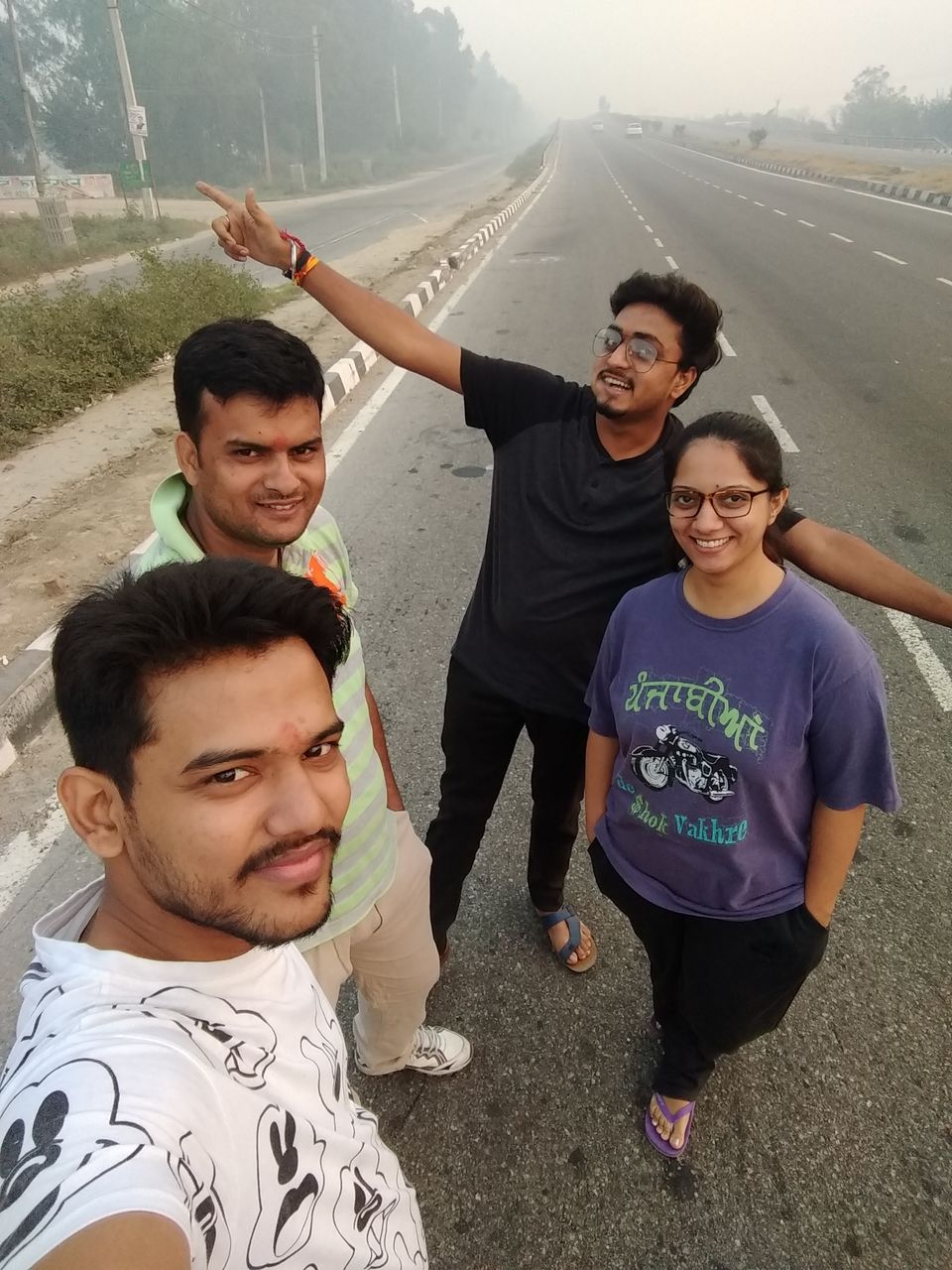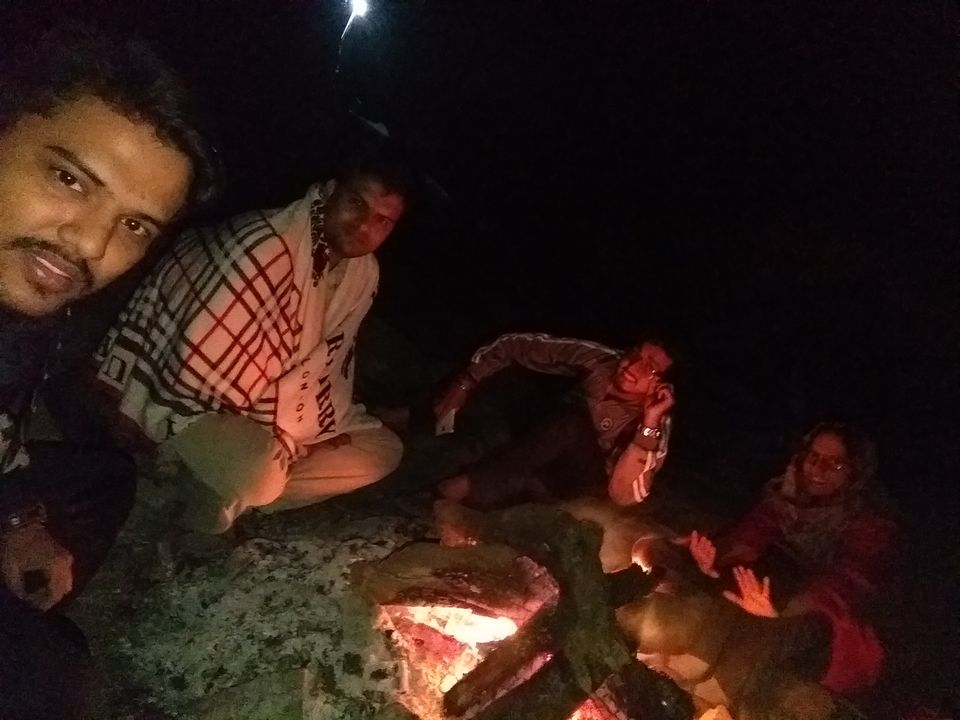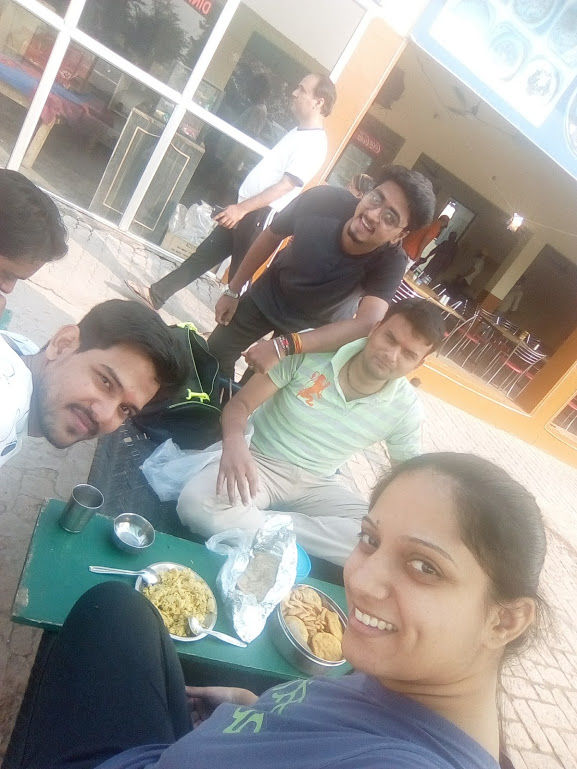 Day 2
Awesome sun rise point just ahead of your camp. The peace which you feel early morning having tea and watching the pragliders flying just above your head in an open sky gives you ghoose bumbs and makes you feel fearless. This day was our trekking day. The cold water did not allow us to take bath....:). So we quickly dry cleaned ourselves . Of course, being the typical adventure, the washrooms were too under the camp tent made in Indian style only. We had a breakfast of Aaloo Pranthaas with Pickle and Butter. I bet you can not have the same taste at your home as well unless if the same is being made by your mother. It was so delicious that we ended eating up extra only. Though, we were supposed to do trek of almost 16 kms but being Delhiites we could not resist our taste buds!!!
Neel took us for trekking just after the breakfast and we were provided with packed brunch food for our way. It was a trek from Billing to Rajgaunda (15 kms). The trek included crossing almost two mountains all together and to go on to another side. On the way we were accompanied by a Local Dog who spent his whole day with us. Started at 11.30 am, we reached half a way to Rajgaunda which was 8 kms but almost on a top of the hill from where we were able to see all under us. It was all plain at the top and you can feel the fresh and cold air bypassing your body and soul and even stretched out body feels relaxation. We reached by 2.30 there and decided to have our lunch, though there was a small stall there from where we took boiled eggs and enjoyed along with our Pulaov. Our "Sheru" shared the eggs with us. We spent almost an hour there post lunch by getting ourselves clicked. and started coming back at 3.45 pm and reached our camp by 6 pm. We had three more new checked in travelers that night and enjoyed our bon fire session along with calm music, rum, wine, delicious food - chicken curry, rajma, matar paneer, roti and rice. It was a feeling of contentedness after a hectic day enjoying at camp, watching the galaxy (sky full of stars), talking about paragliding sessions for next morning and observing the activities of other colleagues and three other strangers we met that evening. By 11 pm we all went into our camps and slept with an excitement waiting for us for next morning.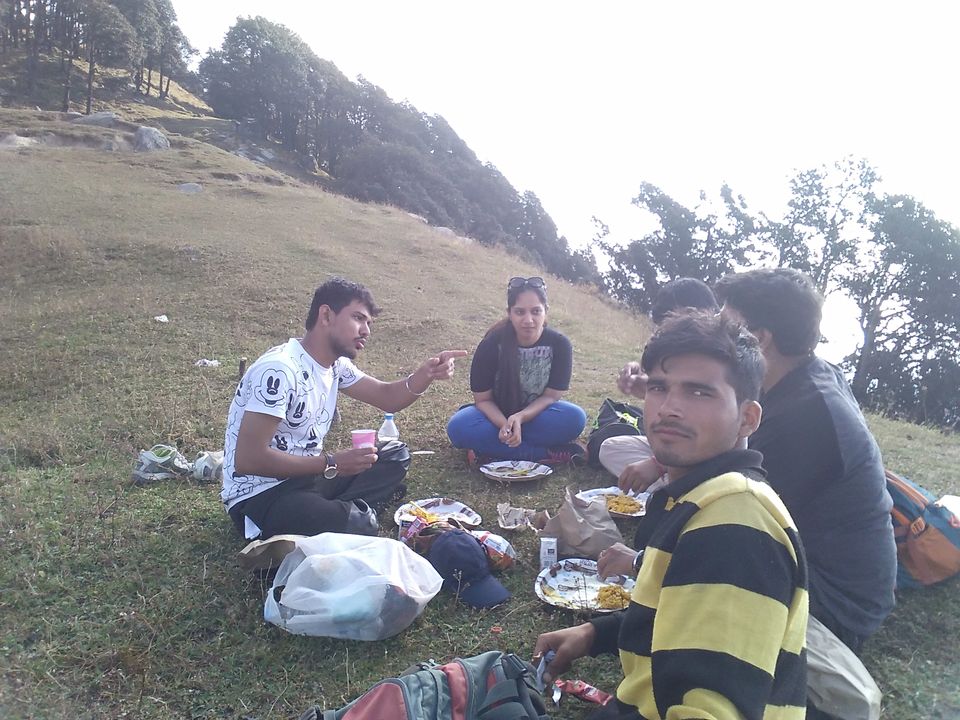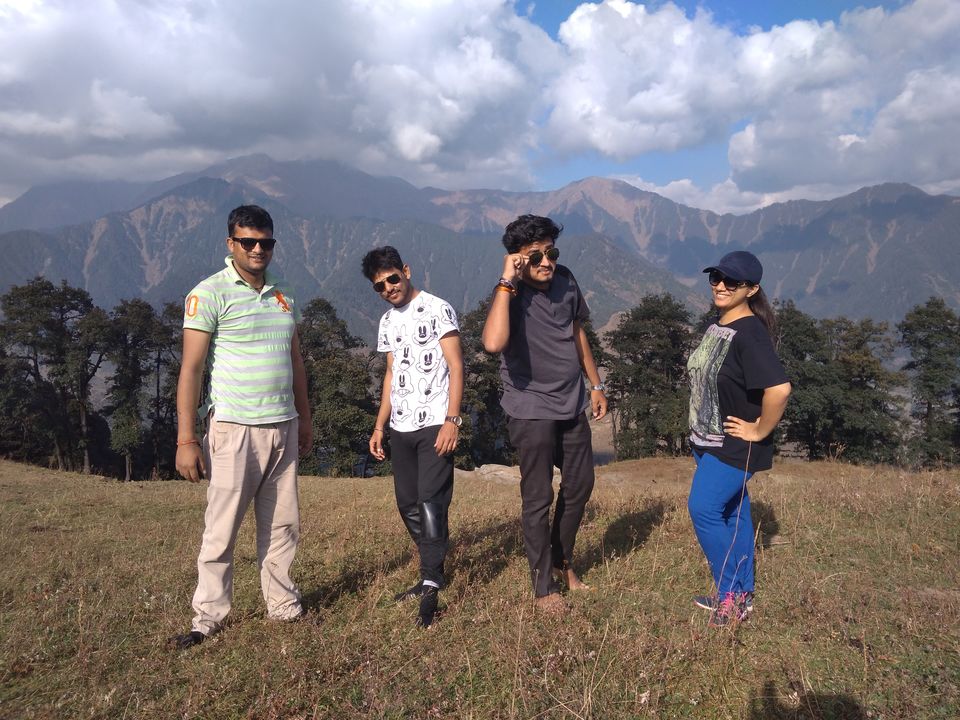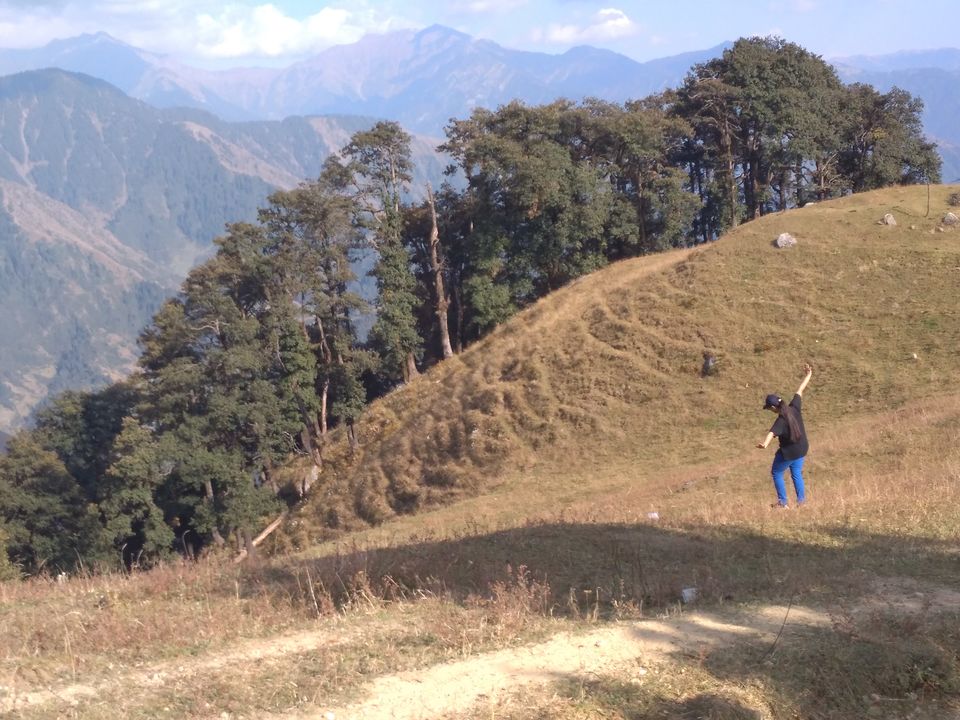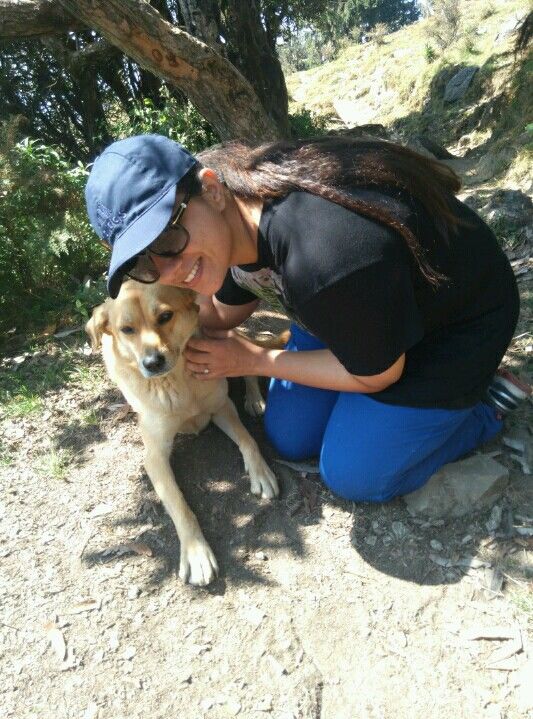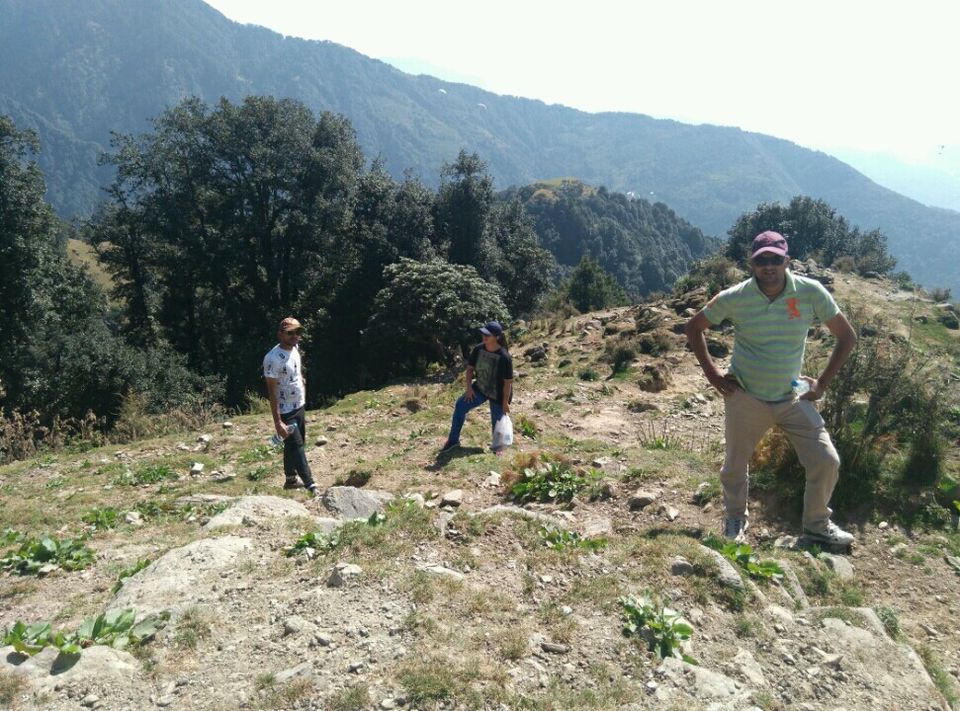 This was going to be a big day as we all waited for this from the day 1 and our purpose of being at Billing was about to complete. No matter we were not ready to leave our camps and say good bye to beautiful views, greenery and peace but a thrilling feeling which we all had, forced us to leave the place and do paragliding. So, we all went for our paragliding session just after our breakfast by 9.30 am. While we were getting ready, there were mixed feelings inside our body and soul were getting hitched to each other. We were scared, we were excited, we were thrilled, we were nervous. We all had a pro with us to shoot our experience of doing it. Once the wind pressure is accurate, your trainer will ask you to run without seeing left or right, you just need to run for about 7 - 8 seconds because it helps your glider to open up completely and for a good take off. The moment between when you run on hills and sudden realization of being in air is something which you can not describe in words. The feeling you had when u start running on ground and you are still running while you are already in air and how come your chairs get pulled up automatically and you gets fitted into it. I blind trusted my trainer (Amit) who was very nice and had an experience of almost 9 years in this field. I ended up with my actions as he said and rest left all upto him which was very much necessary at that moment to enjoy what i did. I literally shouted with my whole heart but not with fear at all, it was the feeling which i had for overcoming my fear. It was more of an excitement and thrill. I watched everything down there, the step farming, the green forests, the school playground, the famous Choukling Monastry and far more dharamshala valley etc etc etc. I had nothing in my mind (office or any personal matter). I was free flying like a bird enjoying other birds flying with me. i got clicked in between and talked to Amit asking about his experience and sharing my own experience of doing it at that moment. How a 15 - 20 minutes ride comes to it landing point, i had no idea. I wish i could have ended up in sky for more hours but one has to move ahead. Before landing, Amit made me feel the stunts by rolling all over the glider with high speed and it was all fun all together. While my colleagues were waiting for me to land at Bir (landing site). I saw them from far and started waving my hands in the air with all the big smile on my face. It was ultimate, out of the world experience which one should definitely try in his lifetime. Being an Indian, I am proud that Billing is the world's second best place for paragliding sport and i am glad i did it. Once we all completed our paragliding session, we finally began our journey back to Delhi after completing full and final formalities with Mr. Sonu at Bir.
At the end what i feel inside me is the confidence to face the unexpected things in life where you got to be mentally strong enough to deal with it. Staying with my office male colleagues for the first time that to in camp along with strangers also was a big thing for me for the first time. I felt like Rani of movie Queen who just enjoyed her trip making new good friends, experiencing her fears and overcome it by her strong dedication and taking charge of her life in her own hands. This was my first solo cum group trip which will always be an unforgettable in my life time. I myself could not believe what i have done and how i managed everything without getting luxuries of life. At the end I am proud of myself and this is just the beginning.........