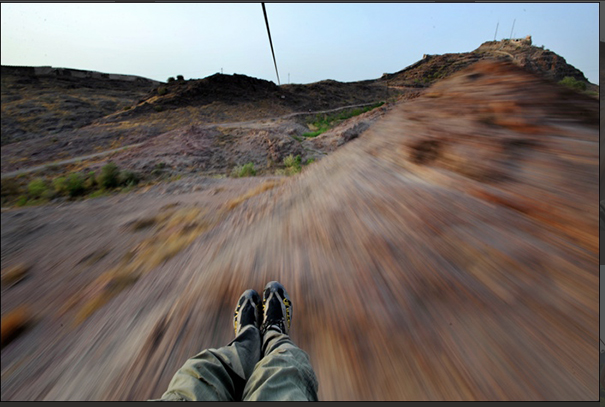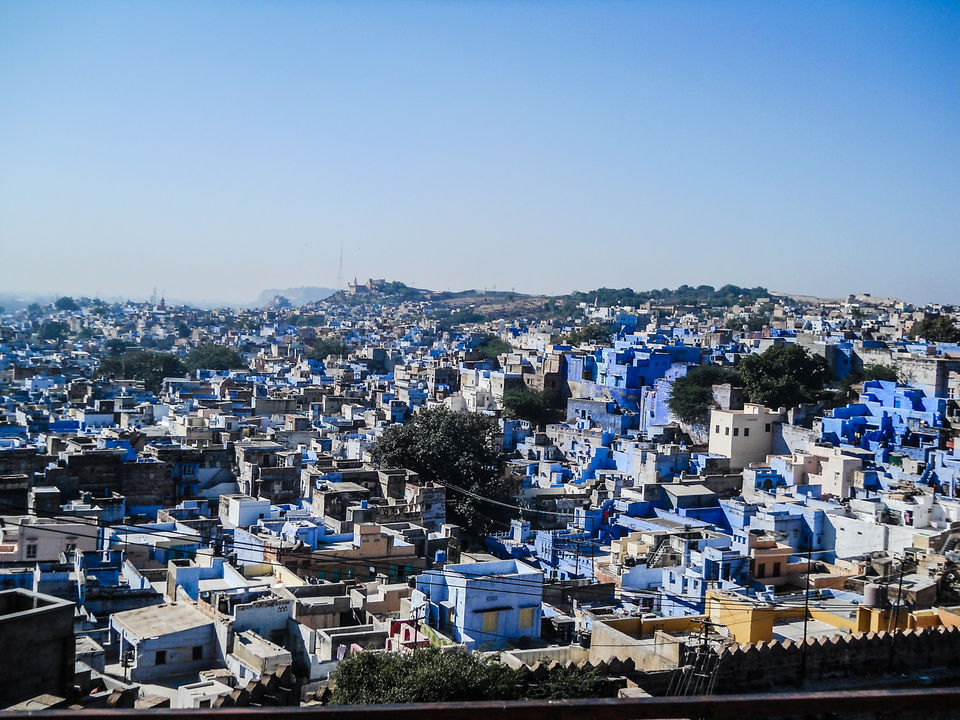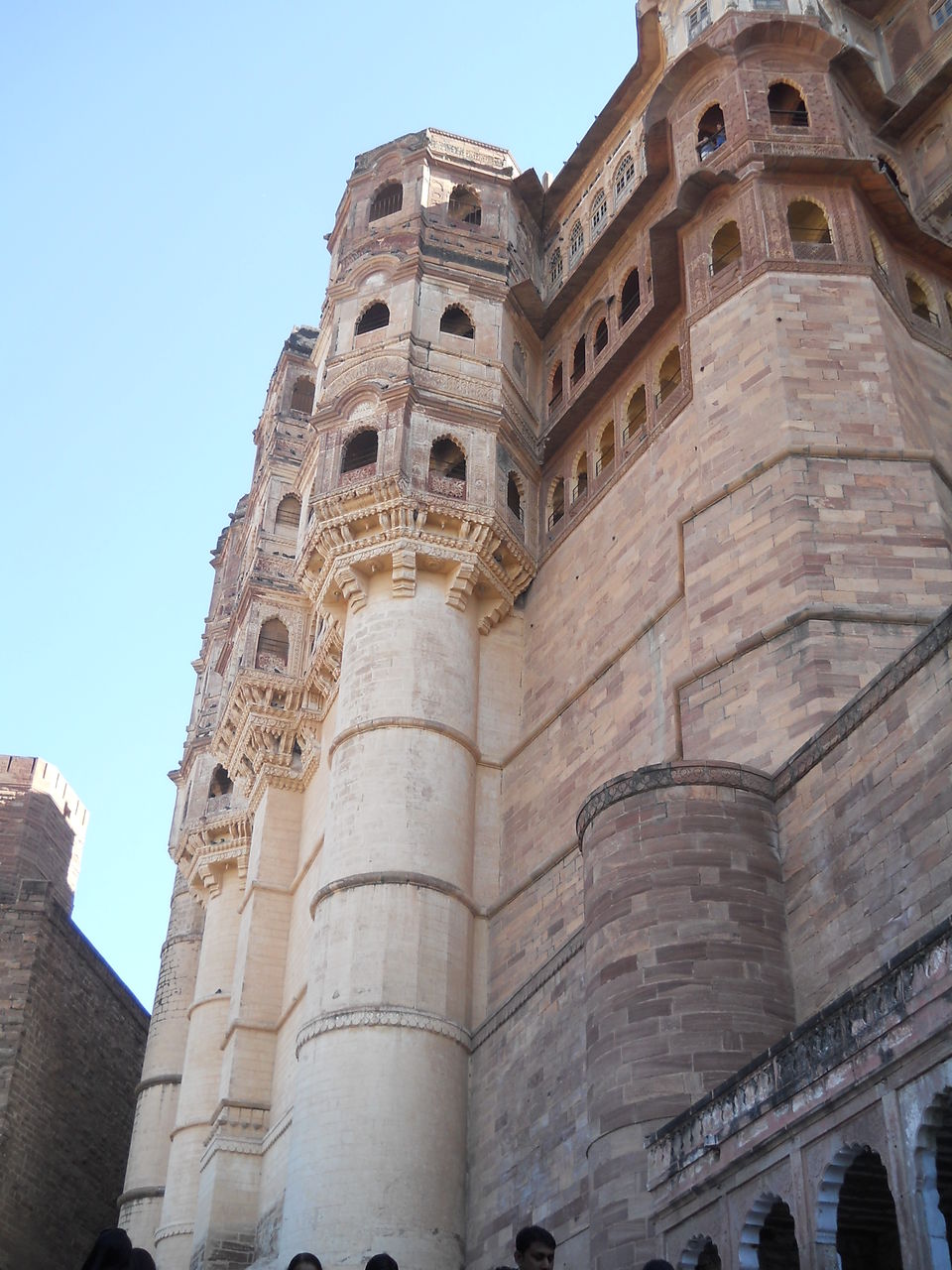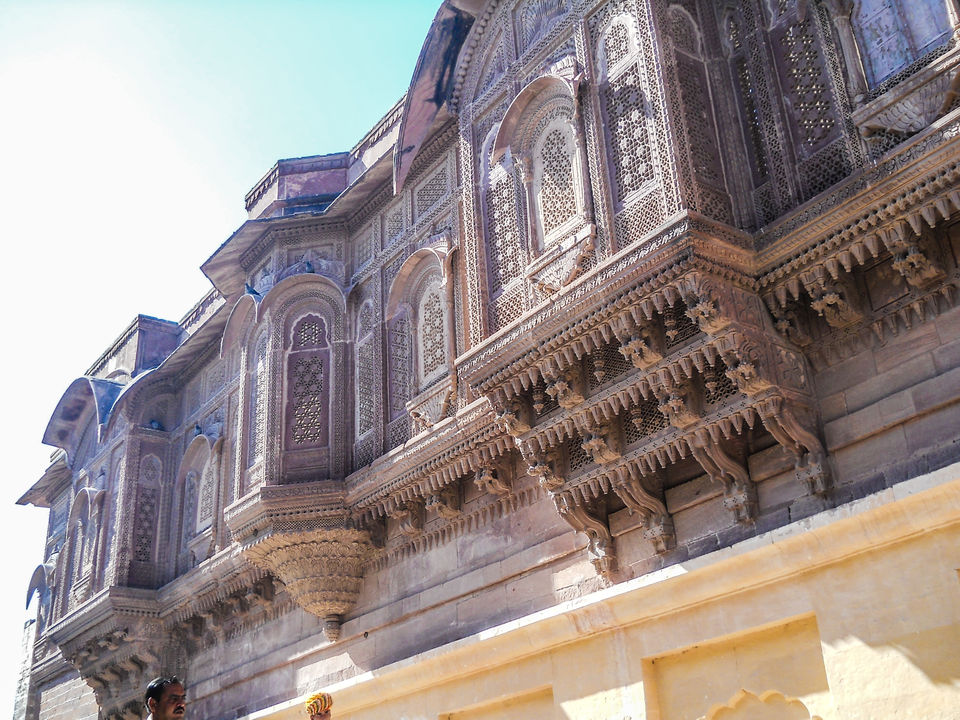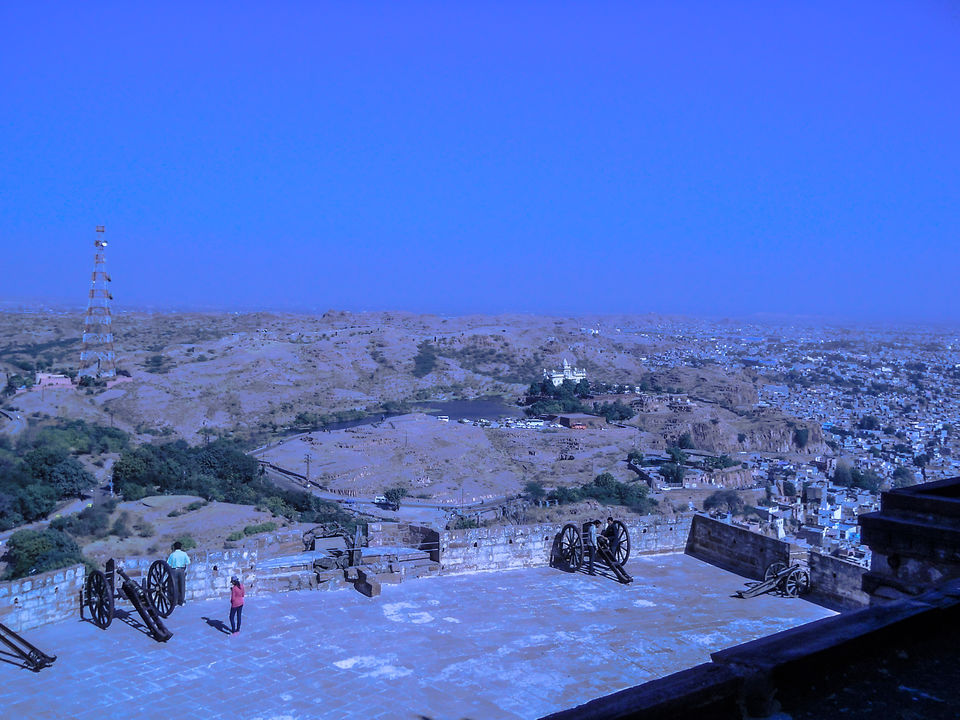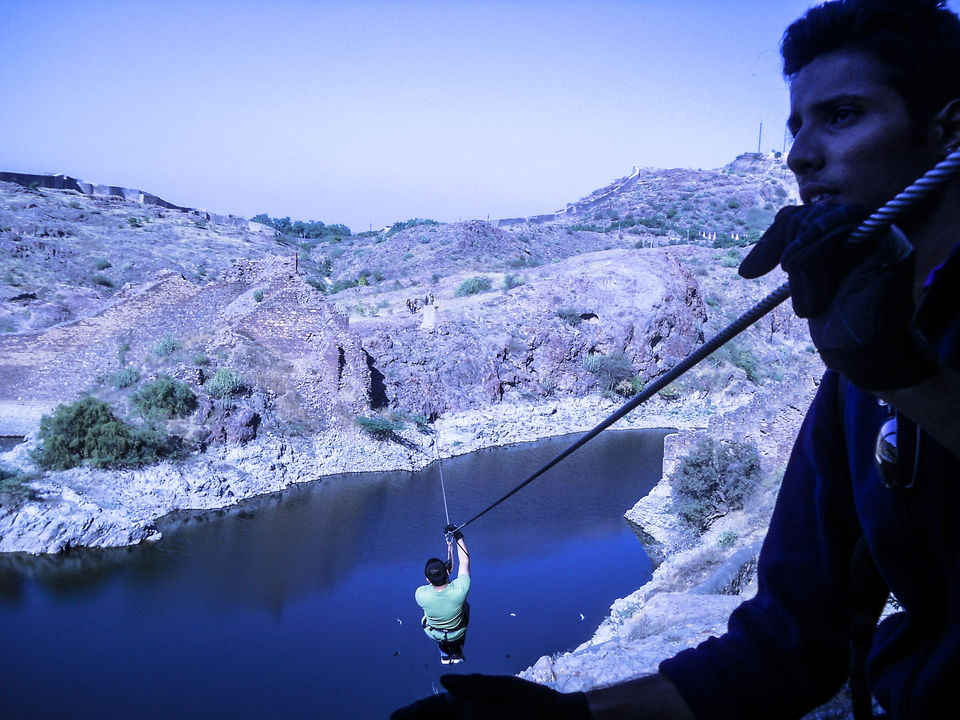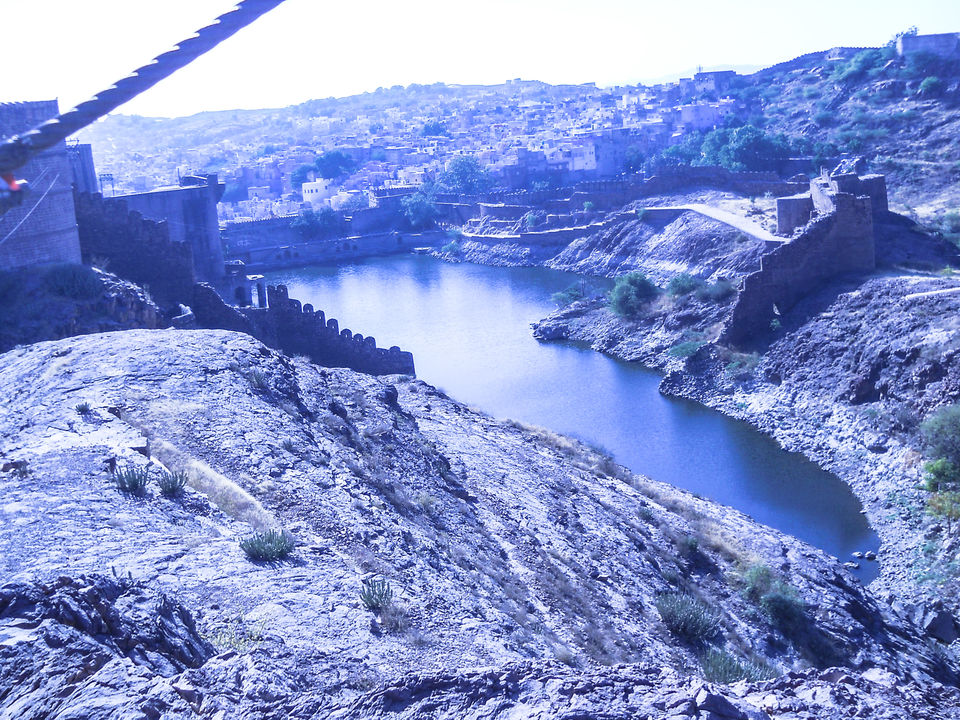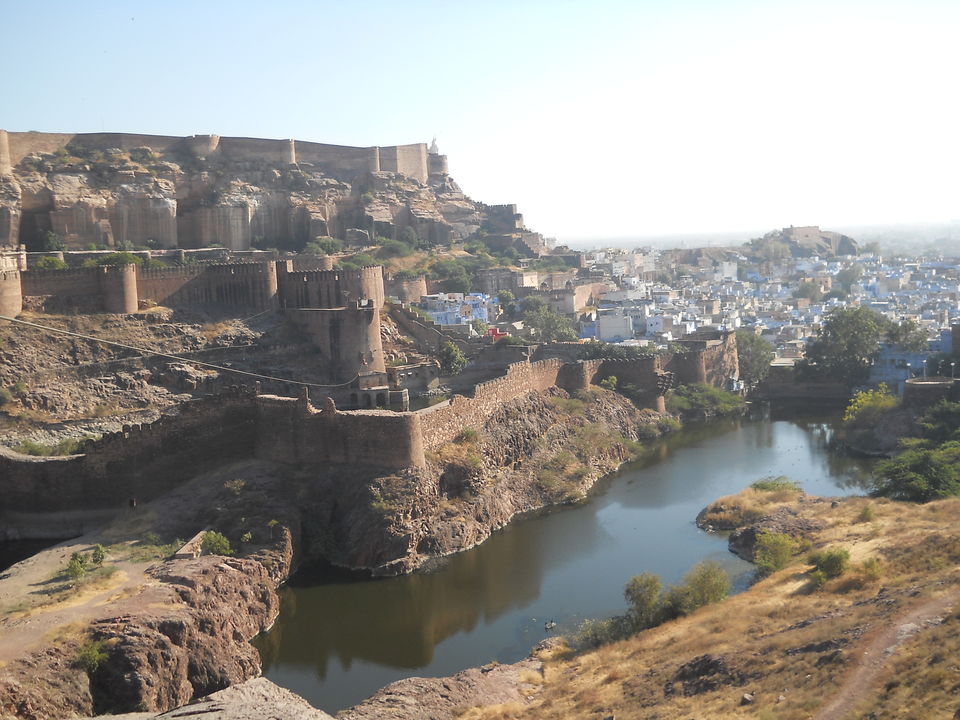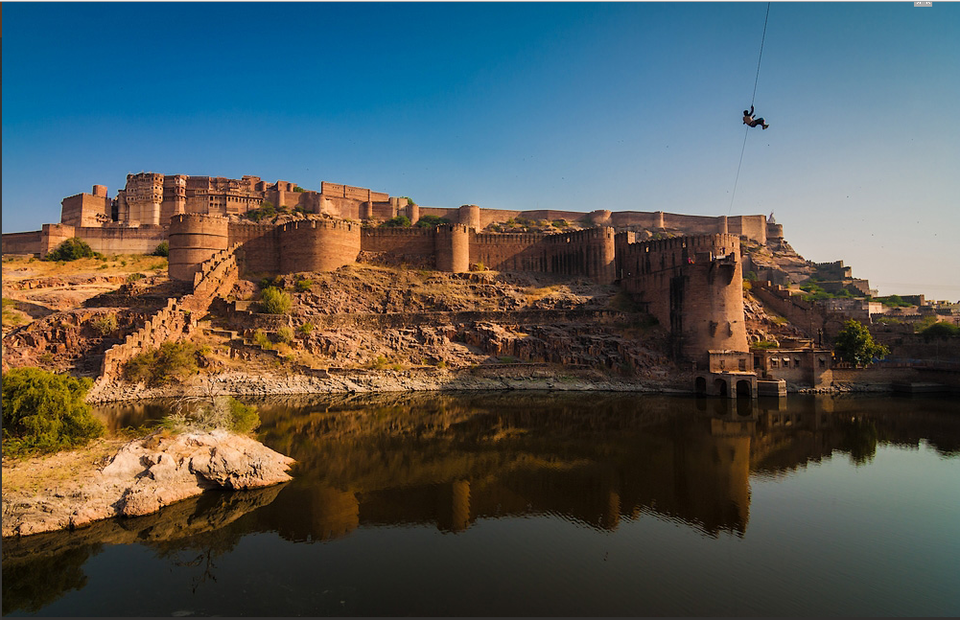 Mighty Mehrangarh, the muscular fort that towers over the Blue City of Jodhpur, is a magnificent spectacle and an architectural masterpiece. Around Mehrangarh's base, the old city, a jumble of blue cubes, stretches out to the 10km-long, 16th-century city wall. Traditionally, blue color signifies homes to Brahmins and that's why it was once called Brahmpuri.

The best way to explore the impregnable Mehrangarh Fort is my way that is the SKY WAY.

"Shall I tell you the best thing about Jodhpur? It's the zipwires that send you like Batman around the moats and the crenellations. It's stunning" - Boris Johnson, Mayor of London.

Glide over the myriad landscapes of the fort with the Zip line tour guided by Flying Fox. Fly high over the outer battlements of Rajasthan's most majestic fortress, glide serenely over two desert lakes, trek through the Rao Jodha eco-park and enjoy the best view of Mehrangarh and the Blue City of Jodhpur. With Flying Fox, you get to see the view that most tourists miss! So get ready for the sensational Dark Knight experience with most spectacular and iconic zip lines while flying over the lakes.

Because "AWESOME" is the verdict of those who dare.-Lonely Planet

Traveler's tip: 1. Don't forget to take your student I-cards along with you. Flying fox offers great Student's discount on Zipping tour.
                2. If you are employed in any Govt. office, prebook your zipping tour atleast three days in advance to avail corporate discount.