Folk Dance and music are the major part of culture of Tamil Nadu. Once upon a time they were known and popular in villages, over years they were showcasted in Chennai and many of us got to know more about folk Tamil culture. These dances have great foot tapping beats and music that you will end up humming all through the day. The dancers have great co-ordination in their steps. 
I have seen these shows in these last ten years. Being a music, dance lover and learner, I visited the places where they originated from. The travel, the experience and the learning is very close to my heart.
I will start with
A)  KUMMI- It is a folk dance by women who do rhythmic clapping in various forms within a circle. The songs that accompany this dance, is in Tamil and very fast beats are tapped. They are danced during harvest period. They are danced by women only.This dance and music originated from small villages of Tamil Nadu. Madurai is famous for kummi dance. 
I learned and taught a group of ladies, who performed on stage.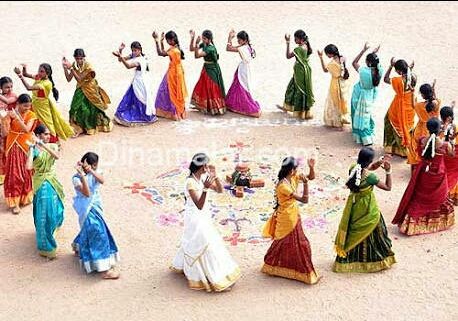 B) KARAGATTAM – Karagam means water pot, Attam means dance. Dancing with pots that have uncooked rice, decorated with flowers, worshipped in front of God, and fixing it on the head, dancing without spilling is called karagattam. Instruments, nadaswaram(pipe wind), tavil(a drum beaten with sticks) are accompanied with the music. This dance is performed by both men and women. Tamil music, foot tapping beats praising Rain God Mariamma the dance begins. This folk dance originates from Ramanathapuram and Pudukottai.
I learned and tried but could balance only for five minutes.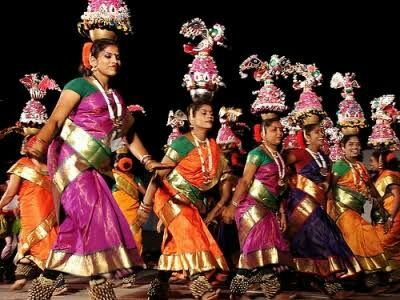 C)  KOLATTAM – Dancing around the Kolam(rangoli) with two sticks, tapping and dancing is Kolattam. They are danced by women only. The songs are on thanking Rain God. This dance is before harvesting starts. This dance actually originated from Andrea Pradesh, but slowly spread all through TamilNadu. 
During school days, I have danced kolattam during Independence day. Two years back I learnt proper kolattam and taught a group of children who performed.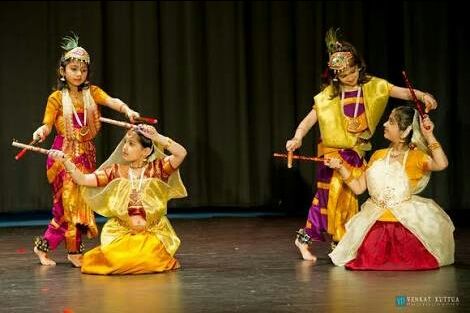 D)  BOMMALATAM – Bomma means dolls, Aatam means dance. Attaching strings, wires to puppets, made out of wood is Bommalatam. They are very popular in villages, epics, puranas and folklore stories are performed. They are dance drama known kind. Dialogues are spoken in between. They actually originated from Kumbhakonam. 
I learnt and still keep trying puppet shows. The strength in the arms is much required to move the dolls swiftly.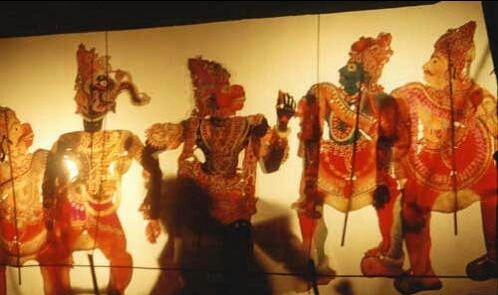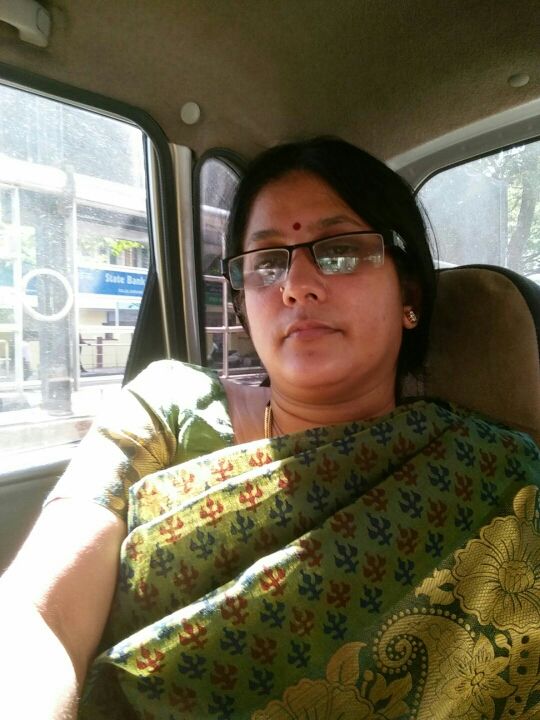 http://radnarasimhan.wordpress.com