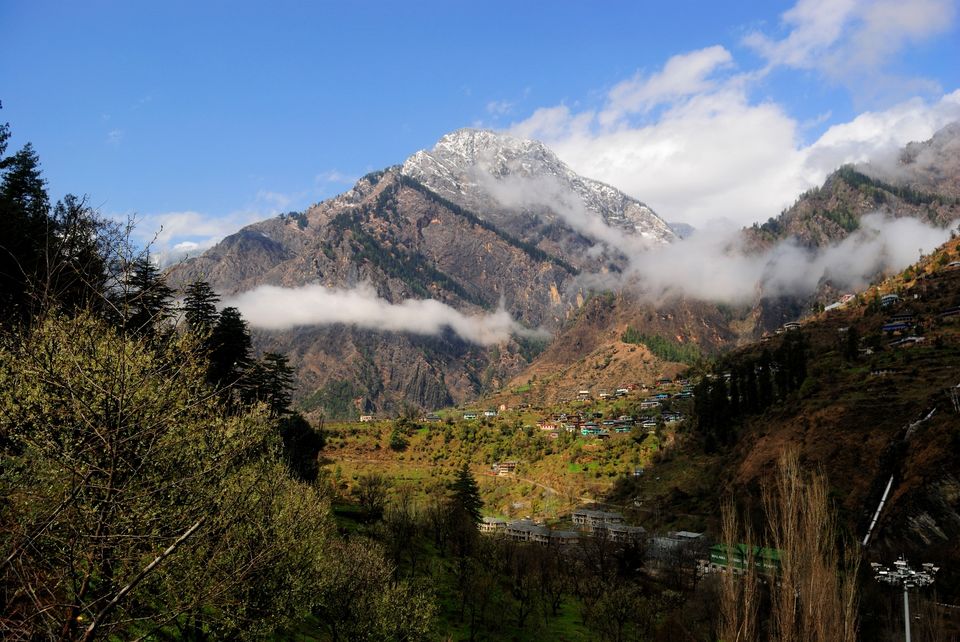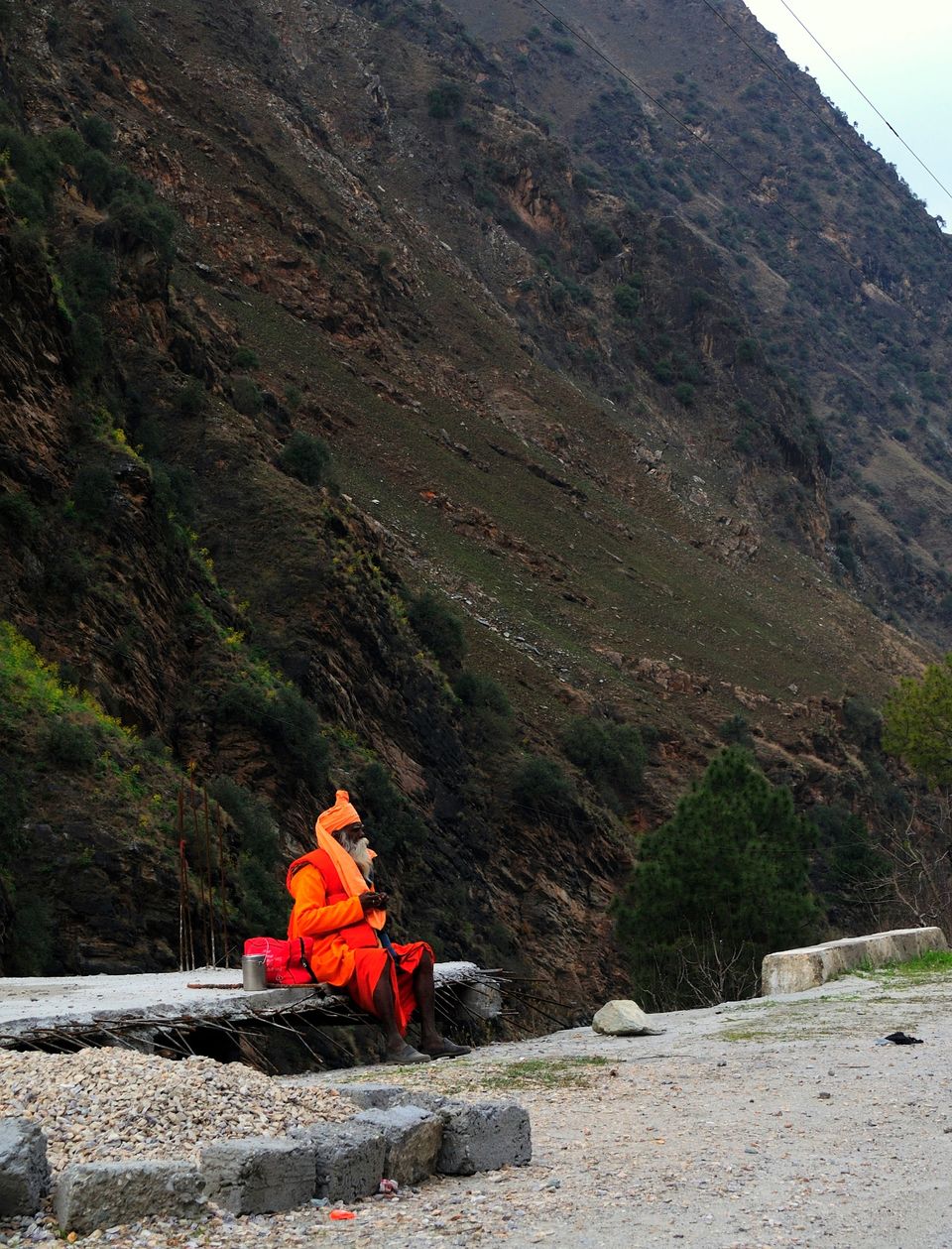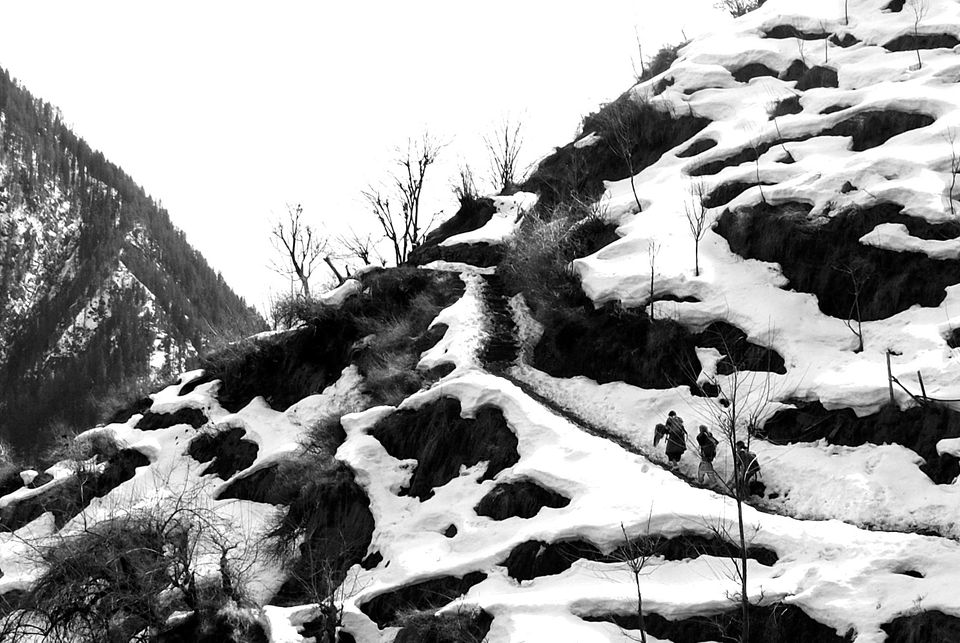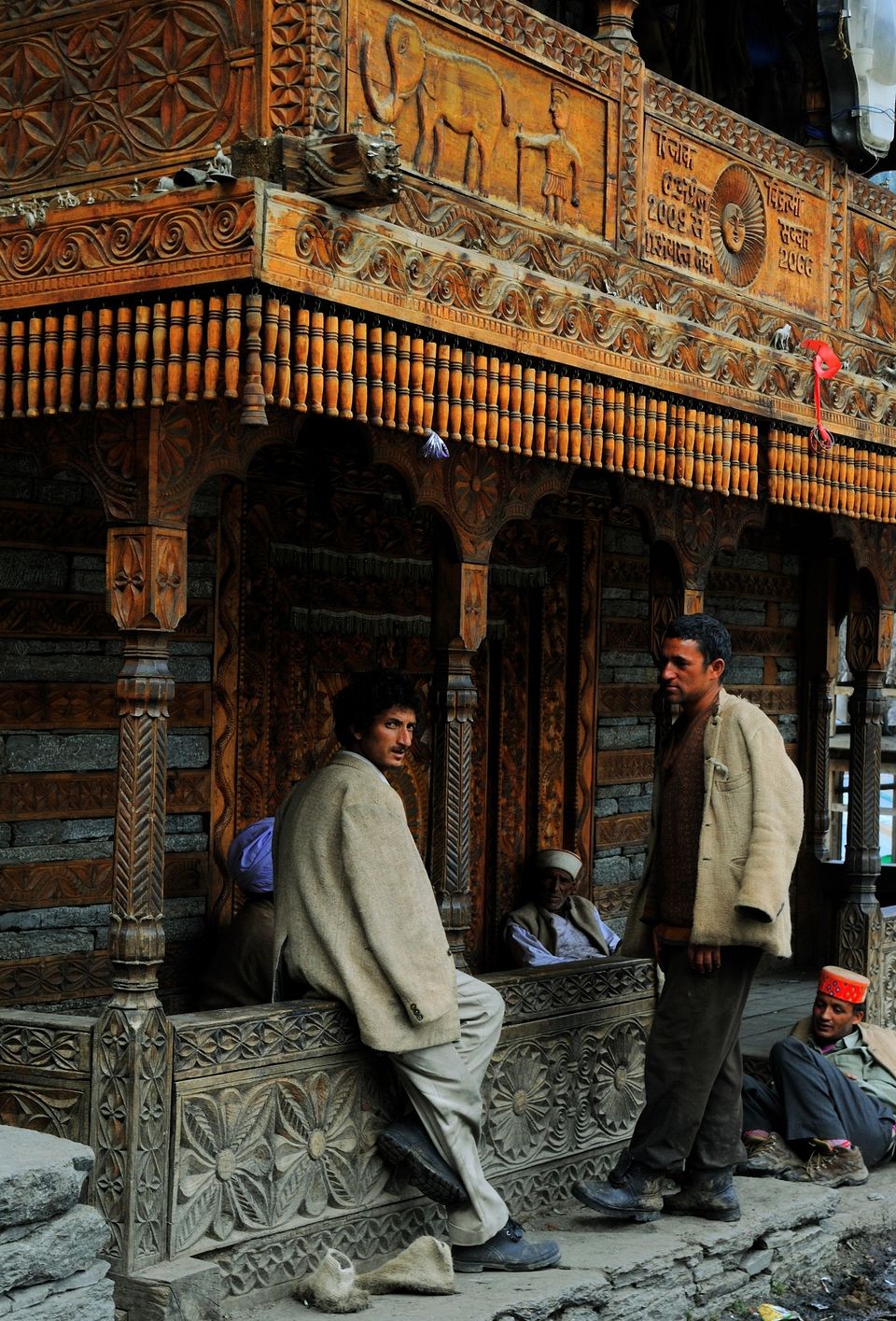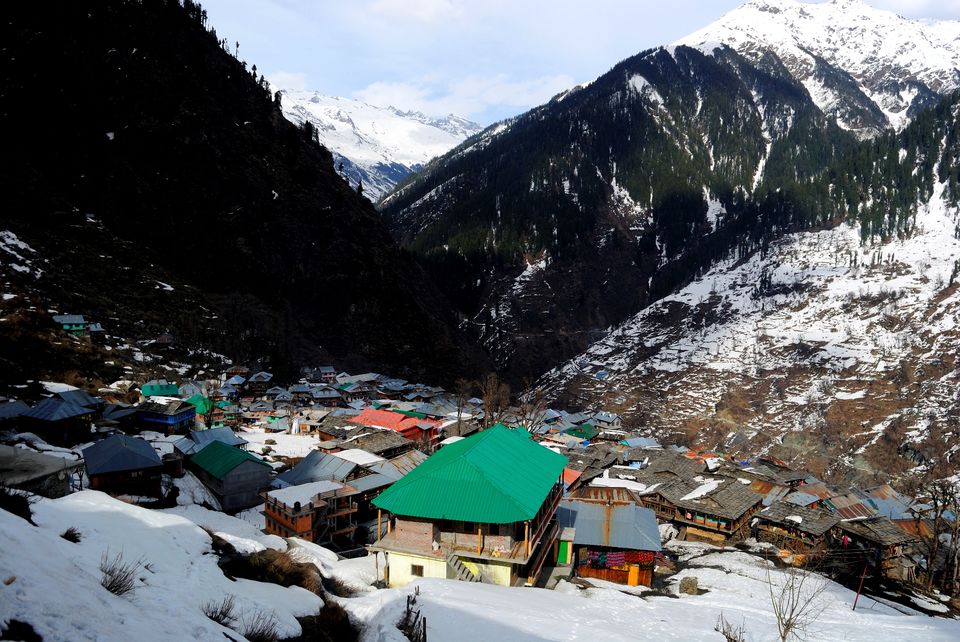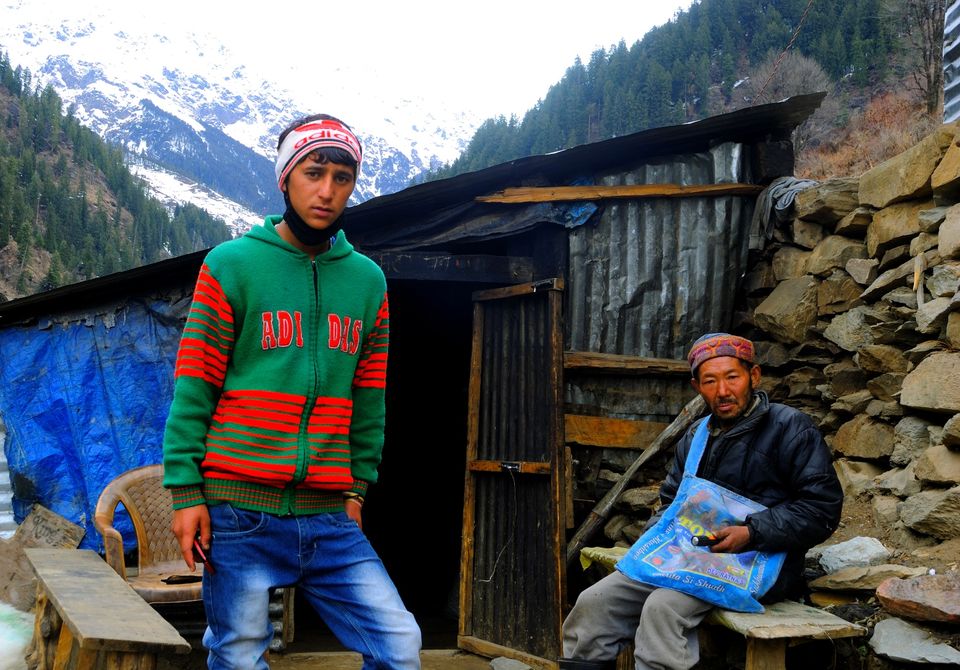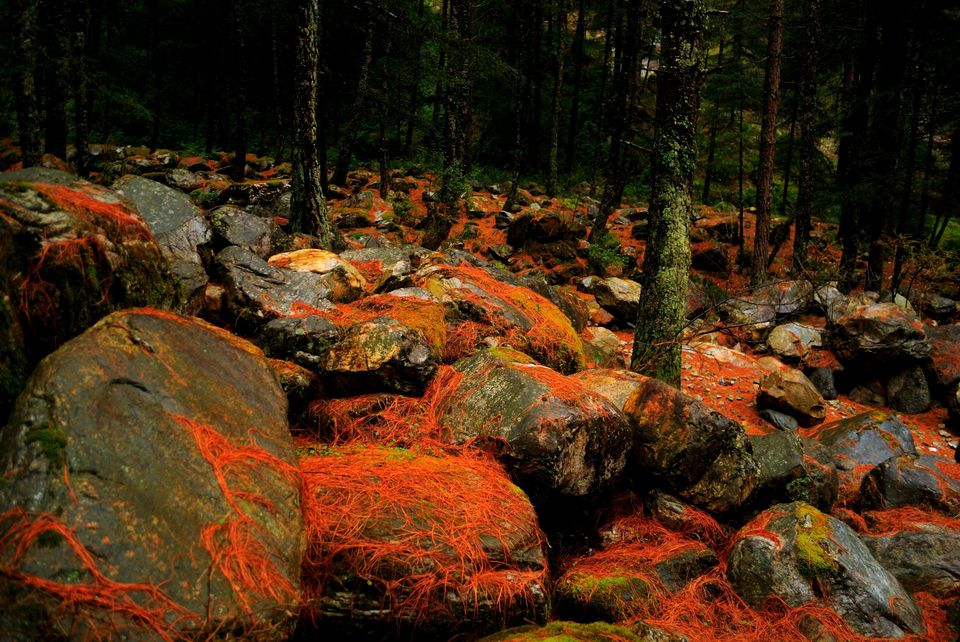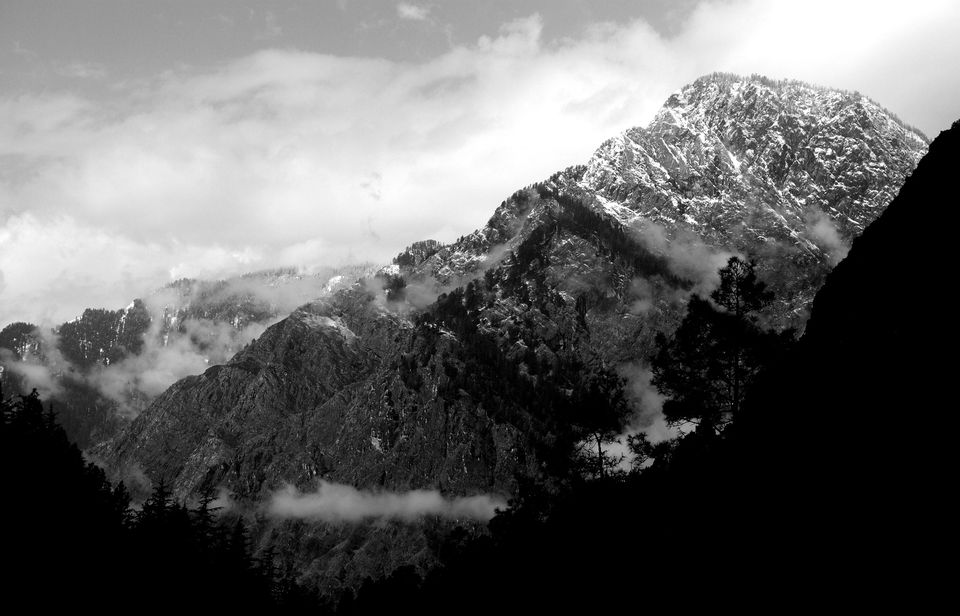 "Can you drop me to Malana?" the voice echoed through the silence, as I looked around to find the source. An old man, in his fifties, in a traditional brown fleece jacket and cap was waving in front of a pick-up truck. Sure, why not, I could certainly use up some company. As I negotiated the curves, the old man, a resident of Malana, told me how he cannot find one of his sheep. After few kilometres, we reached the green gate "Welcome to Malana Village" on the left. Suiram knows another road, which isn't paved, but will cut down the hiking a lot. The road upfront gradually became narrower and steeper, with rocks the size of footballs, wedged in between snow and mud. After multiple splutters and stutters, we finally reached the Magic Valley. From here on, one can see Malana, a quaint little village on the opposite slope of the mountain. Malana, considered one of the first democracies of the world, is inhabitated by the direct descendants of the Aryans, as per tradition. One can drive down 1.5 hours from Kasol, and hike for 1 hour, or drive half an hour and hike for 2 hours to reach Malana. Kasol, one of the hot-spots for foreigners and backpackers, is about 13 hours ride from New Delhi. Alternatively, one can take a bus upto Bhuntar/Kullu, and take a cab/shared cab to Kasol. With the Parvati river running through, the place has some beautiful cafes and restros. Israeli cuisine is a common in most of the restros, 'Evergreen', 'Yang's Place, just to name a few. Kasol is also the start point of several himalayan treks, to Khiriganga, Pin-Parvati Pass, Sar Pass, etc. Else, one can enjoy the local produce in a lazy walk along Parvati and immerse in the beauty of the himalayas.. ;) 
Best time to visit Kasol-Malana is from May-October; in winter, the temperatures plummet to below freezing.
There are a number of hotels and homestays in Kasol (nothing extravagant), and around 2-3 in Malana.
Leave behind nothing, but footprints. :)