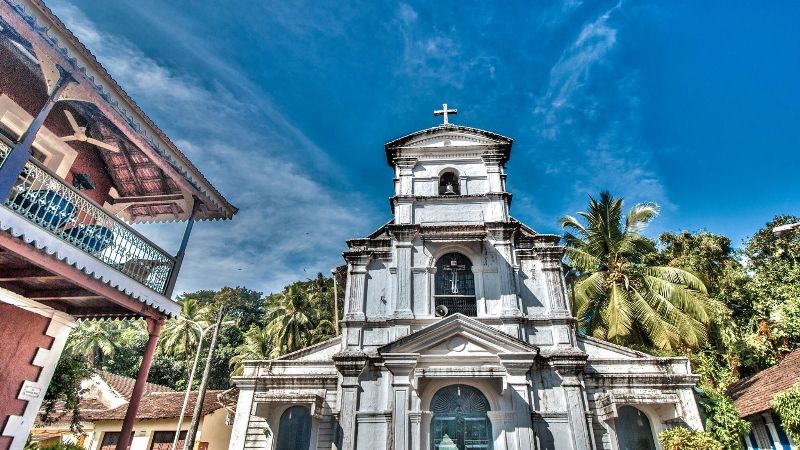 A walking tour through Fontainhas, an old Latin Quarter in Panjim that to this day maintains its Portuguese influence
Starting Point : General Post Office Panjim
Duration : 2 hours
Fixed Departure : 4:30 pm on Mon, wed, fri, Sat
Cost : INR 500 per person
Private : Daily 9 am
Cost : INR 500 -1000
Type : Heritage, Culture, Architecture,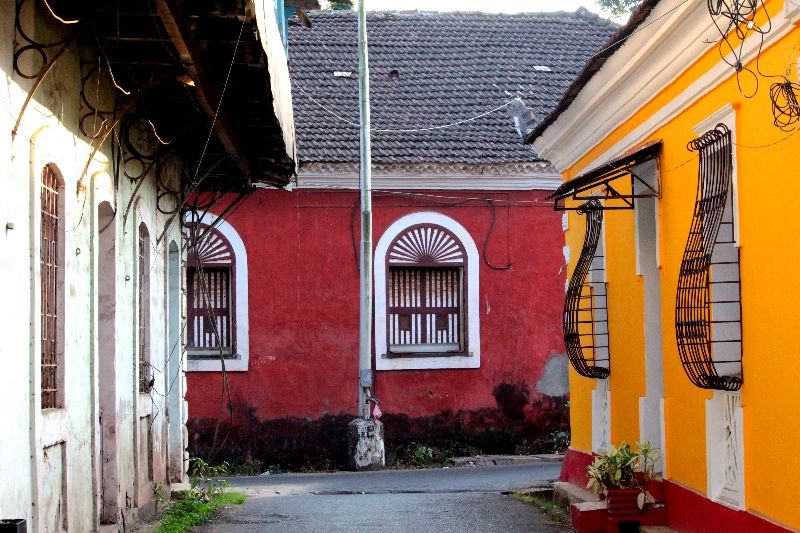 Walk through Fontainhas, an old Latin quarter of Panjim
The Fontainhas quarter is the old Latin Quarter in Panjim. Impeccably maintained, this part of Goa takes us back to a Portuguese past, surviving the onslaught of development in the 21st century. Buildings built in classic Portuguese style dressed in yellow, green or blue with balconies fronted by wrought iron railings and tiled roofs transport you to another era.
Hightlights
– A guided tour by a friendly local guide
– Get insight to Portuguese Architecture
– Access to traditional Hindu House
– Access to a traditional house from the Portuguese era
– Meet a renowned Goan Musician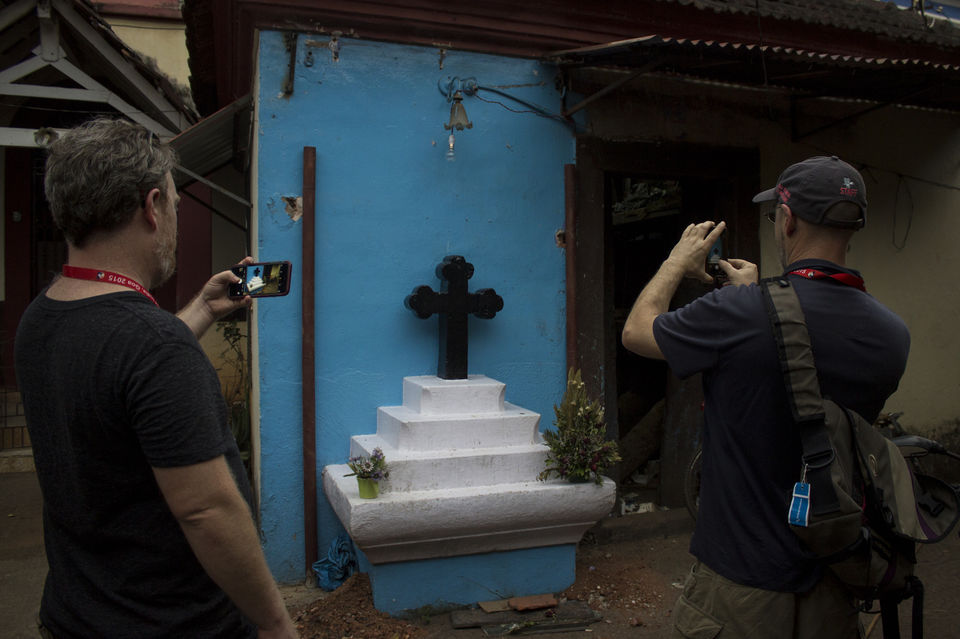 What to expect:
The walk begins Tobacco Square near the main Post Office in Panjim and then leads us into the heritage precinct of St. Thomas ward, passing the small church of San Thome.
We visit the famous old 31st January Bakery, and then move into the Fontainhas area passing the chapel of San Sebastian. This leads to a cluster of interesting buildings around Panjim Inn, Fundacao Orient, and Galerie Gitanjali.
We visit a famous Goan musician and get an insight into Portuguese influence on Goan music. We then stop by 'Marcou Artifacts' a local producer of handrafted ceramic souvenirs of Goa and then return to the Post Office by a different route.
Fixed Departure: 4:30 pm on Mon, Wed, Fri, Sat, Sun
Cost: INR 500 per person
Private: Daily at 9 am
Cost: INR 500- 1200 per person (Depending on group size)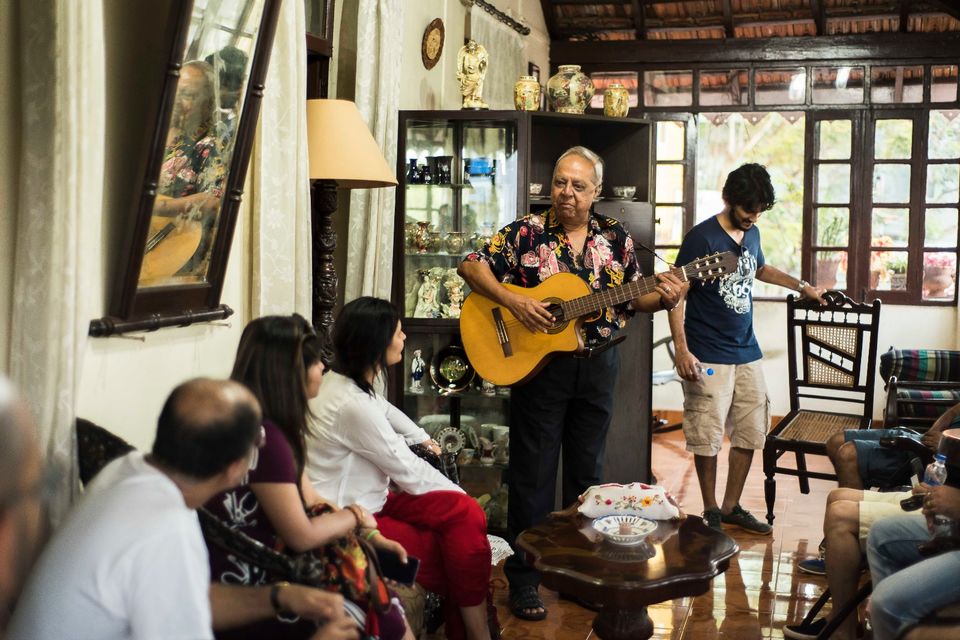 Closest Airport: Dabolim Airport.
Closest Railway Station: Thivim Train Station which is 15 km away from Fontainhas.
Bus : In Panjim where major state transport corporation buses operate. In Goa you will find the Kadamba Transport Corporation (KTC) which originates from Goa, Maharashtra State Road Transport Corporation (MSRTC), from Maharashtra, and the Karnataka State Road Transport from Karnataka. All the state transport buses, usually begin and terminate at the Kadamba bus stand in Panjim.
Inclusions:
– Local English-speaking guide
– Entry to 2 Heritage homes
– Meeting with a well renowned Goan musician
Exclusions
– Hotel pickup and drop-off
– Additional food and drinks
– Souvenirs and items of a personal nature
Social Impact:
– This Tour is organized by Make it Happen, Travel Designers a tour operation company committed towards curating and developing cultural and community based tours.
– Make It Happen has collaborated with Goa Heritage Action Group (GHAG), an NGO committed toward preserving the natural and built heritage of Goa. Part proceeds of this tour are donated to GHAG. GHAG supports in providing content and training to guides for this tour.
– By showcasing local artists and craftsmen we aim to preserve these dying arts forms. We will take you to a few recommended stores where you can buy local products. Shopping at these stores helps inject money into the local economy.
Traveler Tips:
– Please do not tip our guides (in case you wish to make an additional donation to Goa Heritage Action Group, you can speak to the guide)
– Please follow instruction and safety guideline of our guides during the tour.
– Be aware of people's sensitivity to being photographed. Please ask first. Please take permission of the host before photographing inside the houses we visit.
– We are committed to a healthier planet. We recommend to carry reusable water bottles and avoid the use of disposable plastic bottles.