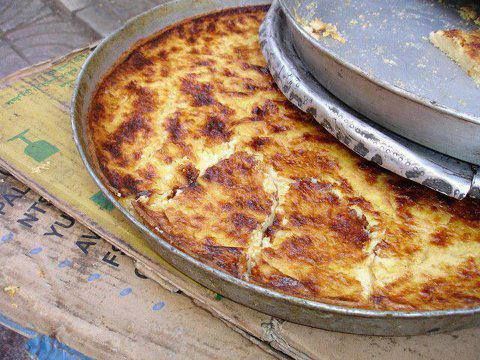 The street food trip list continues with a Spanish inspired dish you can find in northern cities of Morocco. The correct name is "Caliente" which is the Spanish word for warm however locals mostly call it "Cariente".
The word "Caliente" means warm in Spanish thus this silky and smooth chickpea dish must be enjoyed warm or else the smooth texture is lost.
Due to the simple nature of it's ingredients, you can find it all year long in highly frequented streets of the northern cities of the countries. There is an other version called "Karane" in eastern Morocco near Algeria,which I believe is also sold in the streets of Algeria. You can also find a similar dish in Fes called "Chalawane" especially in the old city.
I have only tried the northern one so let's stick with that. There are rather two types, some make it to be firm as a pie while others like in my city make it more creamy and that's the way I like it.
In cold winter evenings, locals prefer to sandwich it with a lot of hot paprika and cumin in the French baguette referred to as "Kumir" or "Parisiane" in Morocco. The perfect way to have a filling delicious meal for less then half a dollar.
This is one of the safest street foods you can have during your stay in Morocco due to the nature of the ingredients ( Chickpea floor, eggs, water, milk, spices and baking powder) and adding to the fact that it's a highly demanded food meant to be eaten warm so the whole plate is likely to be consumed 10 minutes after leaving the oven.
#Morocco #Spain #Streetfood #Tangier #Larache #Tetouan #Asilah #Tanger