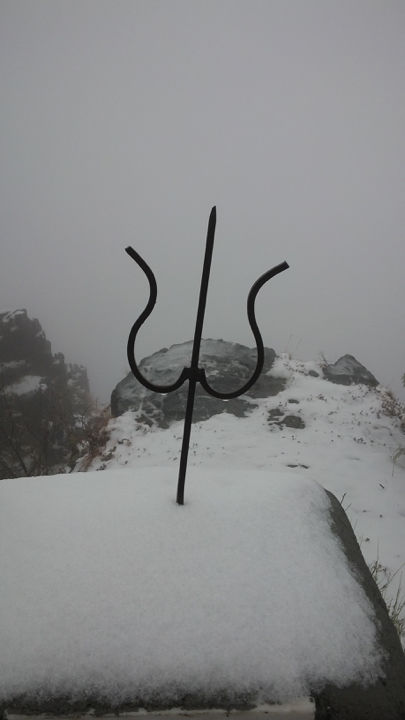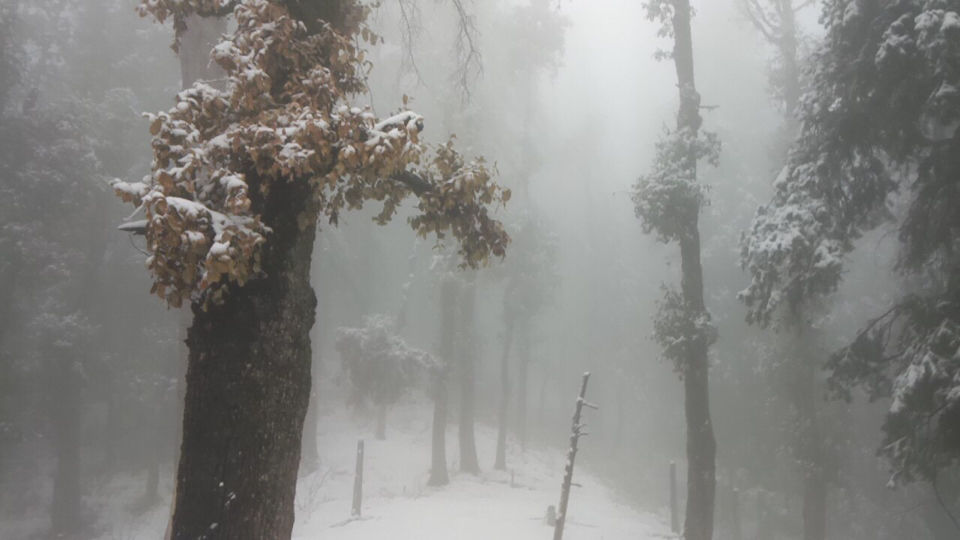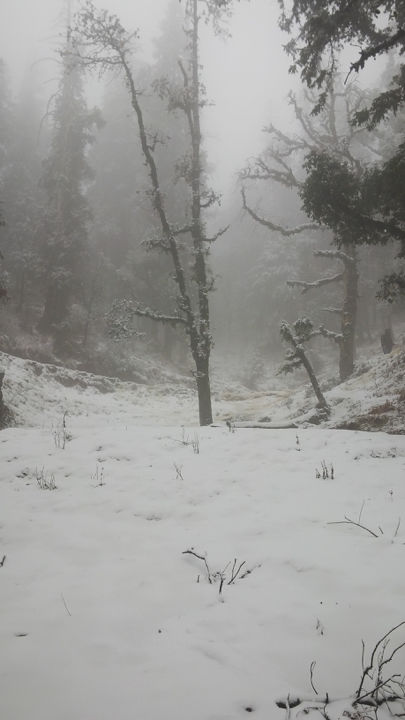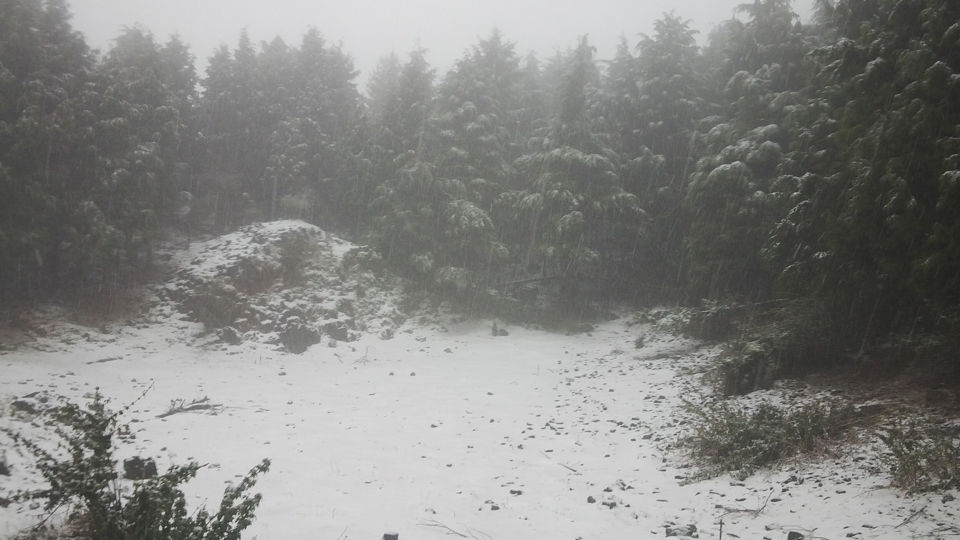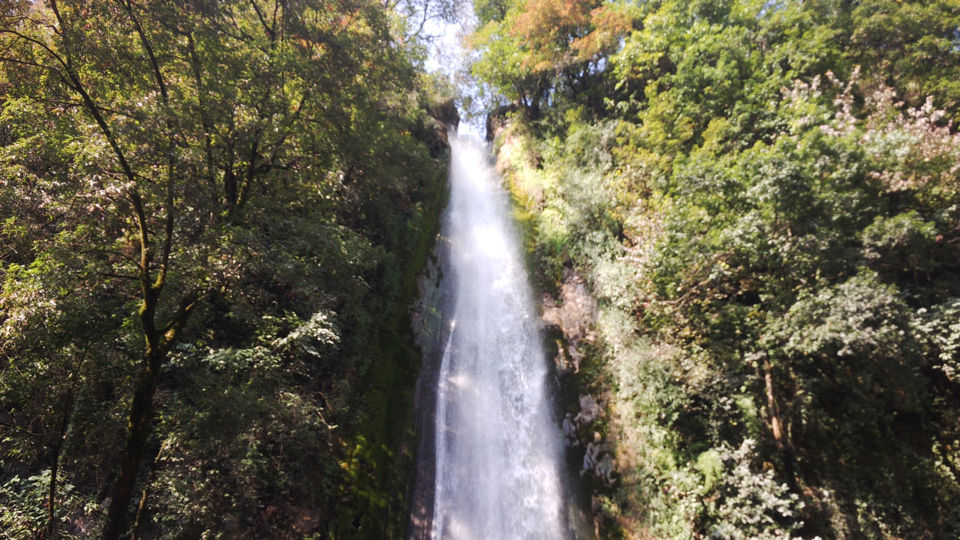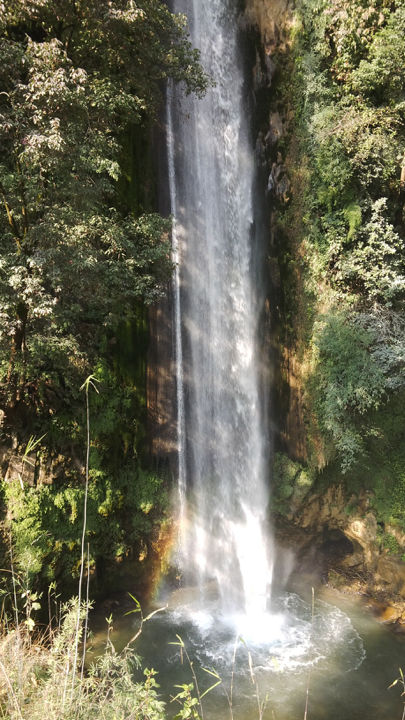 Day 1: Left Jaipur to Chakrata at 4:30 PM. We Took the route from Delhi road to Rohtak from Bawal cross ing. From Rohtak we went to Panipat. The road was fantabulous. From panipat to Karnal was NH 1 which is one of the best Highways in the country with rows of roadside flashy Dhabas. Quick bites can save your appetite. The roads are full of glamorous and lightening DHABAS where one can put efforts for filling up the stomach.
Past Karnal, the crossing for Yamunanagar came on which we tread towards Yamunanagar. On that road, we travelled crossing Indri, Yamunanagar, Jagadhari and straight towards PaontaSahib. From paonta sahib, a patch of Himachal Pradesh came which was a surprise. From Paota Sahib, Chakrata was just 52 km.
The road past Himachal was amasingly good and dangerous too. Danger of land sliding since all the mountains we are climbing were slightly sandy and porous. But the beauty of the single road was making it too much thrilled and we love it. No other vehicles were there on the road making it difficult to ask for directions whenever we're confused. So we struck to the basics and asked from whenever we could've en route.
Then comes Chakrata. The area is an army cantonment but to our height of surprise there no hotel or resort visible. So searched on world wide web and found Hotel Snow view as nearest which was 4 km towards Tiger fall road. There were 3 directions where the road was moving. One from which we came, another to Mussorie and third one was towards Tiger fall and interior villages.
We headed to the resort. To our much of thrill, the resort road was aloof from the main road and road was a bit tarmac. We headed to the resort and after having fight for opening up the door of the caretaker, we finally got the room. The room was below average and the hot water supply was from the solar panel which obviously was not delivering the promise due to absence of sunlight on that day. Somehow we managed to sleep at 4:30 in the morning.
Day 2: Suddenly woke up at 9:30 on the ringer of mobile. Then we had a spectacular view of the mountain from the balcony and window. It would've awesome view had there been no clouds in the sky; rather I would say front of us. Sitting there and smoking we're planning to move out, we got a call from reception that a group of Delhites are going to DEV VANA for expedition, just in case we would like to accompany in order to make the trip economical. The road was too much offroad and needs SUV to drive on it. The Bolero that we drove was good in it making our journey lesser painful. Passing just 4-5 km, it rained with ice-balls. Accessing few more km made it snow.
The snowfall that we're experiencing was awesome. Who knew that to drive only 12 hrs from Rajasthan can lead us in snowfall!!!!!!!!!!!!!!!!!!!!!
It was awesome to see snow lading trees and mountain peaks in front of us. All the shivering weather was forgivable. Even sins can be forgettable after watching this. The driver asked us to stay inside since much more is yet to come. Till that time we're on road only. After treading for 4 more km, the snowfall converted into fun. The highest point where the journey was possible was attained. Finally we're on such point where every other achievement of life looked joke.
What a silence! What a solitude! What a weather! What a scenery! Possibly we can make out to have expedition for whole day here. We guided ourselves to some extent downward in the valley where all snow and nothing else was there. Water droplets dripping from the trees from continuously melting snow made it wonderful. Finally a lot of time was spent on it and we all decided to get back to the town of Chakrata.
Chakrata is very small town, basically an army cantonment. Yet the mesmerizing natural beauty makes it far above. The town of chakrata and its heritage is very old. Here local villages and their habitants celebrate the festival of Diwali exactly 30 days after the day of the festival. It's a local folklore that the news of the deity Ram reaching his place (kingdom) reached 30 days after. So every year they celebrate the festival 30 days after.
DAY 3: Getting rid from the bed was quite cumbersome in that temperature. But on that day sunlight gave a pleasant surprise and the sun was scorching heat. Enough heat to enjoy the weather and go for an expedition. We checked out from the hotel and headed towards TIGER FALL. Heard the name from past few years and now the dream was about to come true. The road was with mixed feeling. Even with the continuous land sliding, it was quite affordable to pass the journey.
TIGER FALL used to be a place wherein you need to walk for 5 km in the woods to reach there but now the govt has facilitated it. Now you've a car park from which directly stairs are there to reach the point. The stairs reach a point from where you need to walk for around 50 feet to reach the place. The roar of the falling water thrills you from inside. Then comes the mesmerizing beauty and might of the liquid flowing from around 150 feet. Below the fall, a small swimming pool is there to freshen up your breath. Its breathtaking panorama view to take back as the memory. Grab a bite if you want to in nearby small canteen. Thanks to the tourism department.
The roar of the water reminds us something. Something that from the generations we need to understand but the science doesn't let us. Nature is too powerful, nature is unchallenging, nature is the mightiest of all. Even after so many catastrophic incidences took place, we never give up, we never learn, we still want to fight against the nature. We took so much from the nature but we never give. We are merely receiver not at all a giver. Nature teaches us to fall, to lay down. But we, Homo sapiens, are in so much vanity and vices that we are not ready to listen. Well, after being so much philosophical we head back.
Straight to our way back, we went to Dehradun. This place has changed so much. Too much crowd, too many buildings. On the way while entering you witness the IMA (Indian Military Academy) from where the might of the Indian Army takes birth. It's the prestigious institute from where the worlds best Army officers are made.
Dehradun has been a cosmopolitan city now. Broad roads, nice markets, crowded city but weather is good. People here now are of every race and creed. WE took a nice cozy hotel and after few drinks dozed off and head back straight to Jaipur next day.