Which is the most important fuel when you are travelling? Well...for me it's the fuel for my body, good food and when I say good I really mean very good food. Good food boosts my horse power and gives me that extra torque to travel good and travel hard.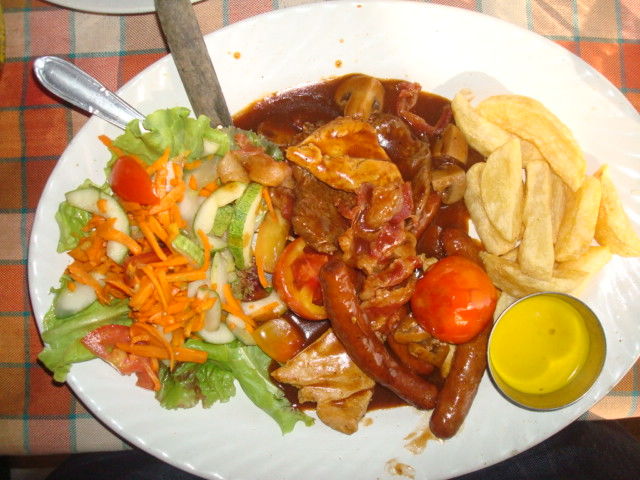 The Chinese food you gobble in India is not the Chinese served in China, to taste authentic Chinese food you have to go to China. Similarly, to taste some authentic Indian cookery, you have to be in that part of our country and travelling gives me the opportunity to taste the most delicious cuisine from across the country. Travel and you will get to taste the genuine flavor and experience true aroma of finely prepared food. I have always been fanatical about good food since childhood, I still remember our enthusiasm of travelling from Bombay to Mangalore in a truck during summer holidays. When a child, my grandfather had a transport business and he had 4-5 trucks which used to regularly ply between Bombay-Mangalore, so it was the most convenient and comfortable way for me to travel. It used to take me 2 full days to reach Mangalore, I guess it was these travel times when I really started exploring different places and I was always excited about our food stops. I still remember in one of our dinner stop in Ankola (South Karnataka) I had this well cooked mutton liver fry (thick gravy) with white rice and fish fry, the food tasted so good the aftertaste is still engraved in my taste buds. Unluckily, I being a kid then I did not know the preparation, I never found that place again and I never got to taste that kind of food again.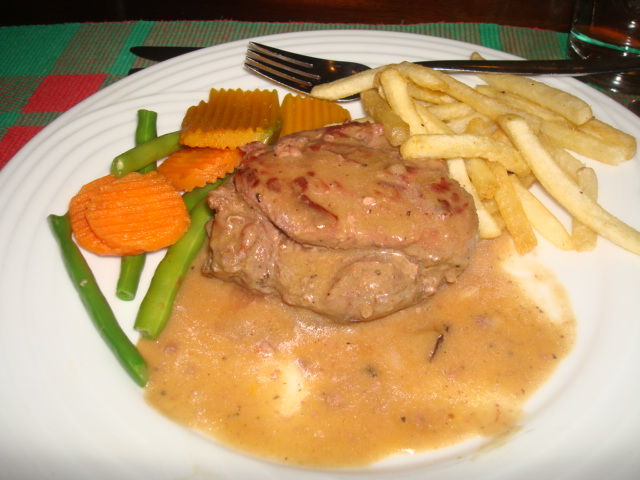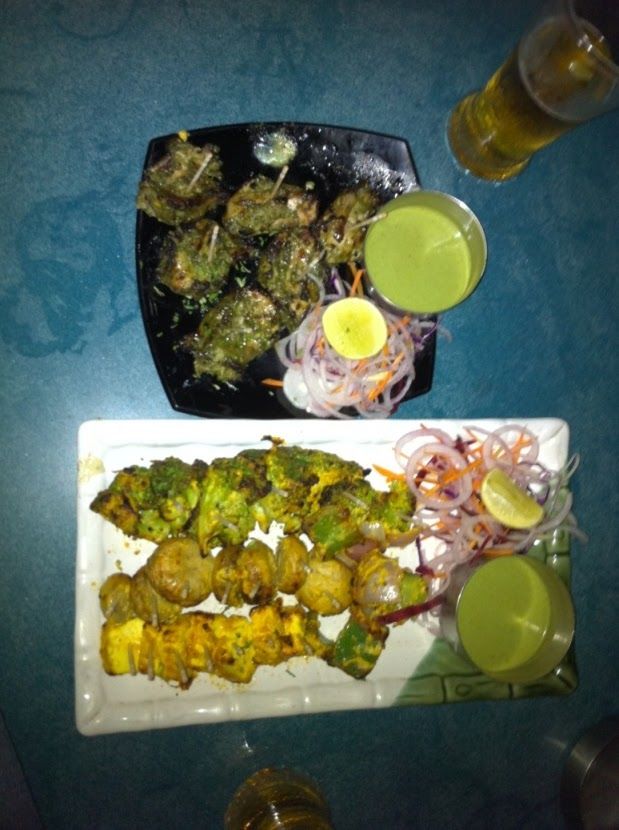 I got my craze for food and cooking from my grandfather and from our regular summer vacation travel trips to my native in Mangalore. The Mangalore style of cooking and taste has always captivated me. My grandfather was nuts about good food and I loved the way he used to totally dig into his food and relish it like there was no tomorrow. For mornings granddad used to have something simple like "Ganji with Uppad", its basically brown rice with rice water and pickle, sounds boring, but totally healthy and tasty and I developed a taste for it too. Granny always knew what grandfather would like for food and his wish was always fulfilled. Granny and mom cooked the chicken or fish curry in clay pots and its paste grinded in stone grinder, that gave a heavenly taste. The different type of dosas and idlis with coconut chutney is unlike I had anywhere else.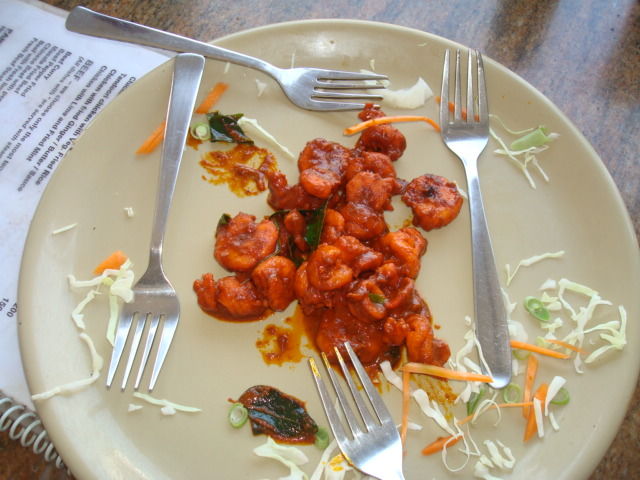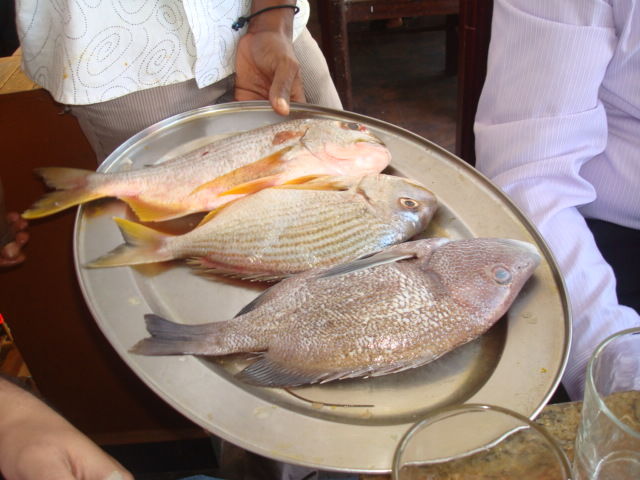 After home, I find the best food preparation with raw fresh spices oozing aroma in Kerala. Travelling across Kerala is not only about exploring "Gods Own Country", but also their food. In between lifting their lungis 24/7, Keralites also love to eat and I love their food. The beef chilly fry, biryanis, karimeen, fish curry with brown rice, crabs, avial, dry prawns chutney are their specialties and can be devoured only in Kerala or as I have experienced specially in Calicut. The city is all about food, any place that offers good food is always thronged by people . In fact, there are restaurants 40-50 kms outside city, but people in Calicut do not mind going that far if the place serves delicious food.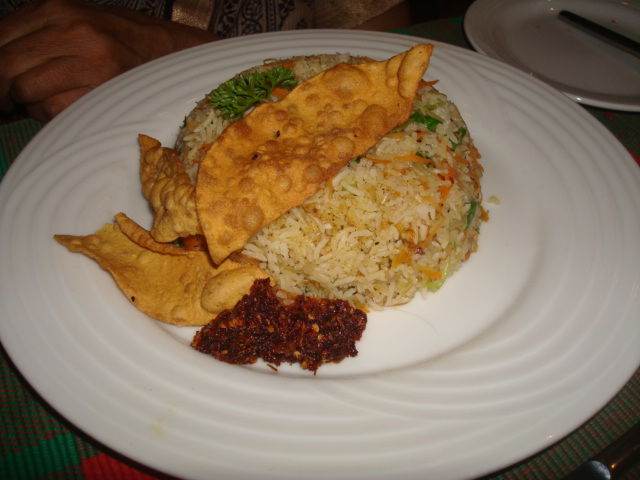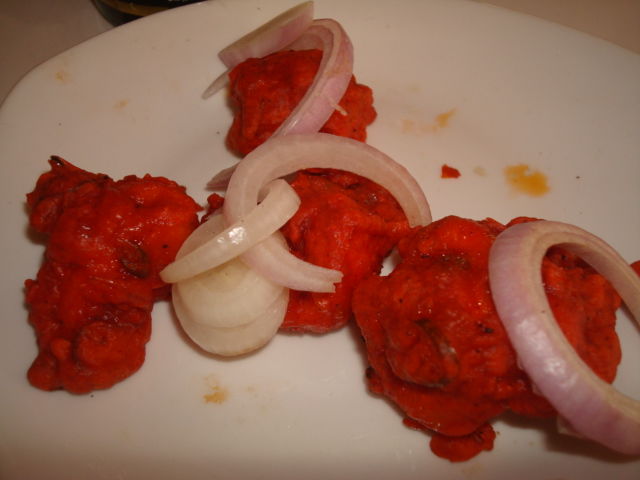 The most favorite type of food in south is "MEALS READY", basically an assortment of different preparation. Well, I love the meals served anywhere in south cos its less greasy, tasty, served in abundance and not pricey, but one of my favorite place for meals is when travelling on Bangalore-Mysore highway. It serves this north Karnataka meals on a banana leaf, it's not only the food that is good here, but the people serving it too. They treat you like in their own home, keep you serving with a smile till you are full and if they find you eating less they considerately convince you to eat just a little more. Another interesting serving on this highway is "Tatte Idli" - flat plate size fat idli as big as a round roti served with green, red & white chutney and sambhar. And if you travel further on this highway you will reach the Switzerland of India (its nothing like Switzerland) i.e Coorg and here I got a chance to relish some yummy pork gravy with rice, I ever had before in my life.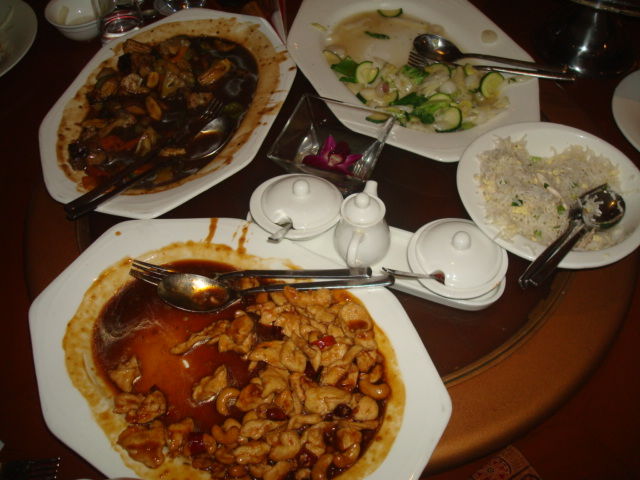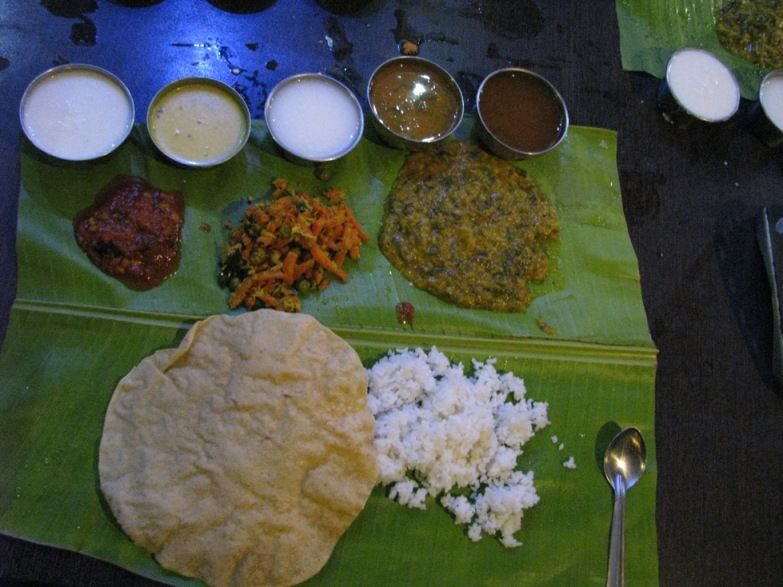 Travelling over the years I have noticed that the same food with same preparation tastes different in different places. I can say the Maharashtrian food in Bombay and Maharasthtrian food in south of Maharashtra in places like Kolhapur or Sangli are two different flavors with similar preparations, and the cause is the masala that goes into it. In Bombay people use the packed masala, while in restaurants and dhabas in south of Maharashtra use home made fresh masala which when cooked well with chicken, meat, fish or vegetables makes it astonishingly juicy and tasty. I find a similar difference in the taste of vegetables we eat in south and vegetables we eat up north, since most of the vegetables are cultivated in northern part of the country they are available fresh to people there, so the difference I guess. But nothing beats the northern style of cooking and eating specially punjabis and their food, their funda in life is "KHAO PIO ASH KARO, KAL HO NA HO". The biggest paratha served to me for breakfast in Ambala with fresh white butter splashed on it along with a humungous glass of lassi, the butter chicken made with pure cream served with hot rotis tossed out of a tandoor in Jalandhar, the butter filled dal makhani and mutter paneer in Chandigarh, the tandoori chicken fresh from a tandoor ki bhatti in Ludhiana are unlike anything I had seen or eaten before. Even though there are not many type of food preparations in this part of the country, the punjabi's know how to serve it large and serve it big, they craft their food "DIL SE".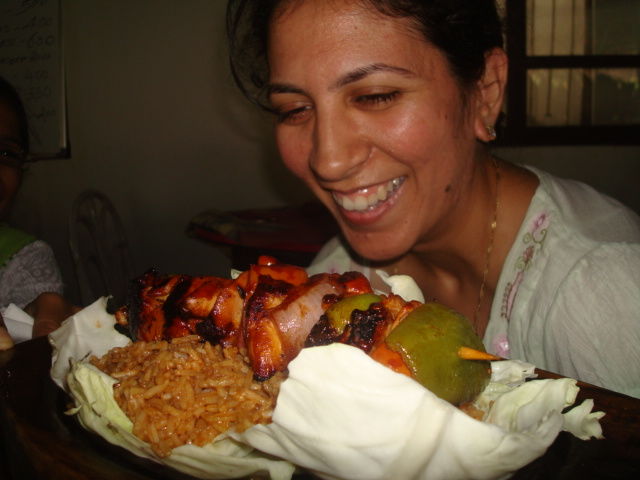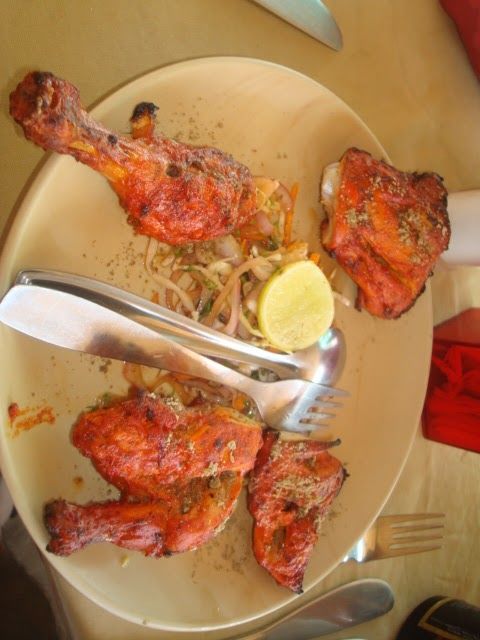 There was this one time, I got an opportunity to travel to Palampur, a quiet and unexplored hill station in Himachal (wish it always remains unexplored), almost all food here are cooked using lot of fresh curd and without using any onions or tomatoes. The preparation have these slight sweet and sour taste that you really don't miss the absence of onions and tomatoes in them. My favorite of all dishes was the meat (mutton) cooked in a covert preparation but tasting ecstatic, the mutton was cooked so well and it was so very juicy, it just melted in my mouth. But even though all food tasted good, the one thing missing in them was spice. I guess spice is not a part of himachali style of cooking, a reason why when we told a dhaba guy to make the spiciest chicken chilly, he still came up with a dish that did nothing for my spice quotient. It was a similar experience when we travelled further to dharmashala & mclaudgunj in fact the food even in vaishnodevi in jammu was kind of similar, we had to ask the restaurant guys to serve us with spicy pickles and plate full of chillies along with regular daal, roti and paneer.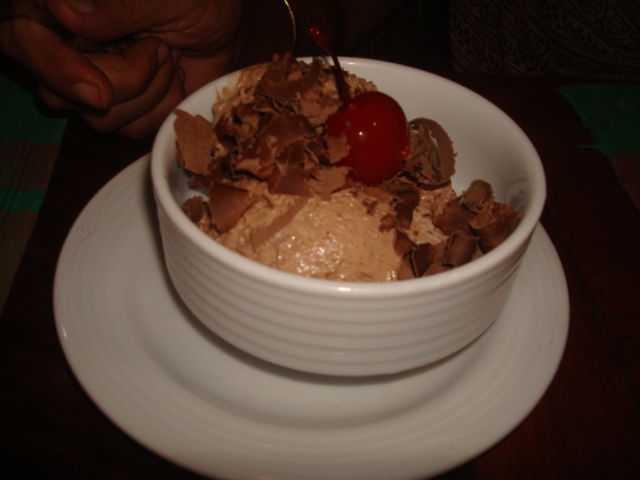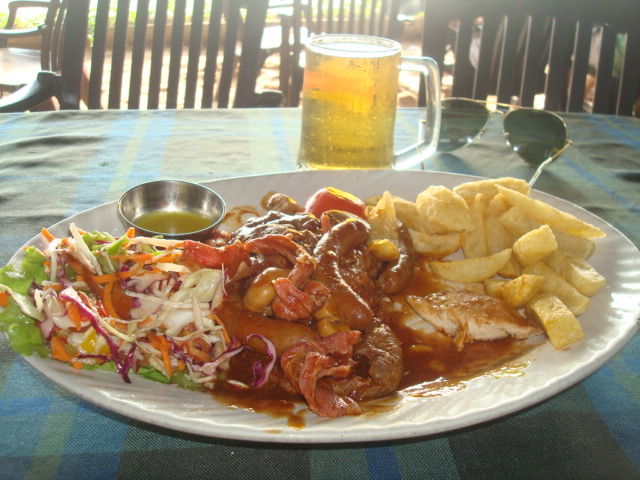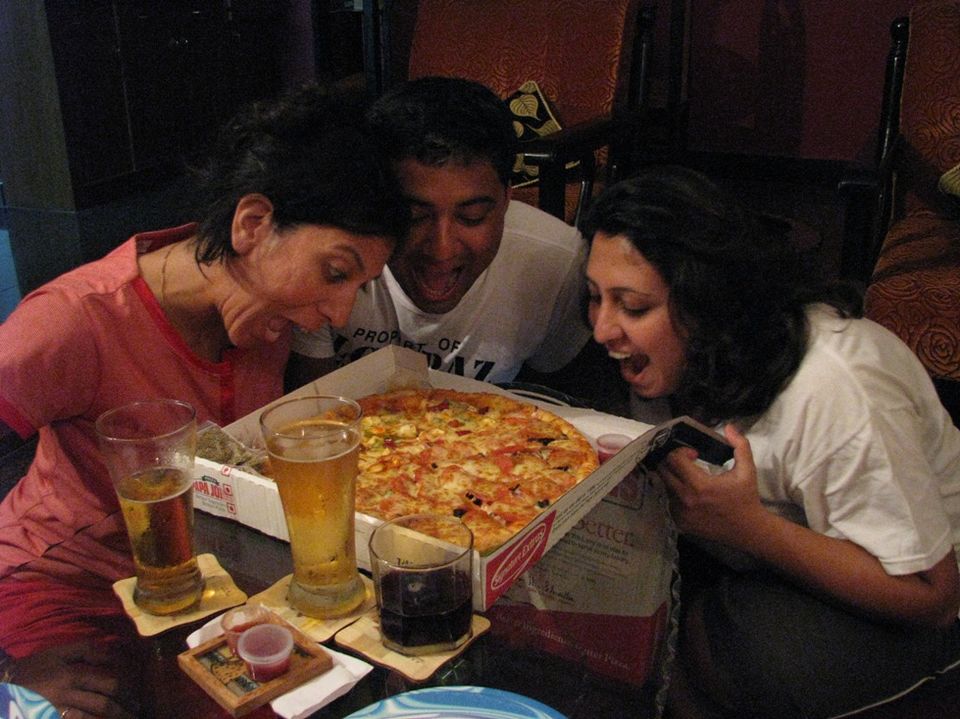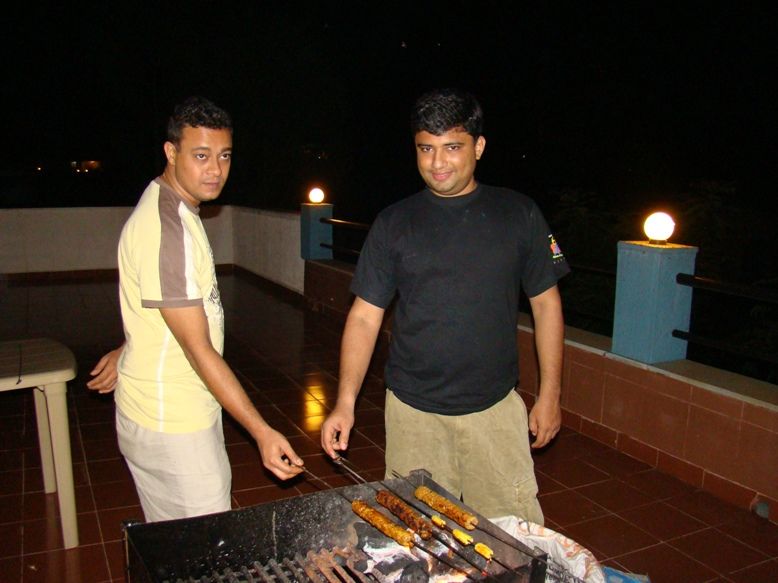 During college days me and friends used to regularly travel to nearby places in search of good dhabas to eat, there was Sunny da Dhaba close to lonavala and a lot of other places that served good food on Bombay-Pune highway, but one of our favourite was Krantiveer dhaba near Karnala. It was a kind of one man dhaba, where the owner was the cook and he also waited on us. The guy used to make this amazing gaavti chicken curry and serve it to us with tandoori roti and rice, it was a simple, homely and typical maharashtrian style of cooking, but tasting awesum. The friends I made and still have since my college days also share a penchant for good food with me, the one crazy of all is Big Momma Joplin or Moon as we call her. She loves to cook, she does love to eat and she loves to feed some amazing cookery she frequently comes up with. One of the best dish I still remember that she made was prawns curry with rice, eating it was as good as in seventh heaven. Another friend is Swapi the Great, for this dude food is close to good sex, I guess he gets a good orgasm when he consumes good food and he I am sure fantasies food. I can proudly say in some ways I developed a liking towards cooking cos of this dude. Then ofcourse there is The Biwi at home, she is all about innovations at home, just tell her what you feel like eating and she will come up with something delicious I have never tasted before, I also love her non greasy, less spicy, simple north Indian style of chole, rajma, paneer n chicken.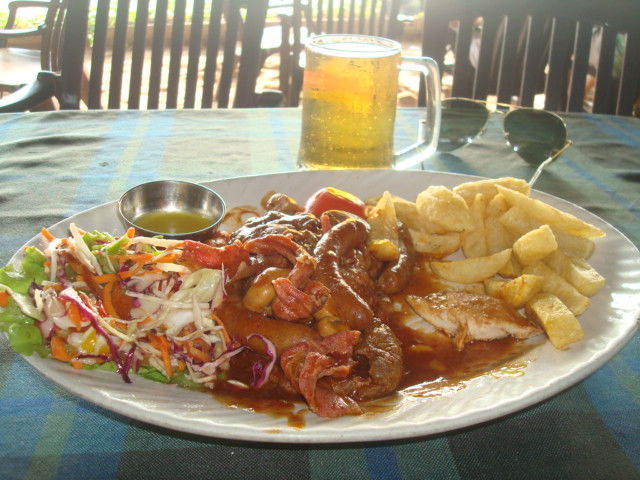 Travel and you will find good food everywhere, you just need to have a fondness for food. And for me memorable food experiences when travelling are like messages found on the beach; beautiful, timeless, and relished at just the right moment.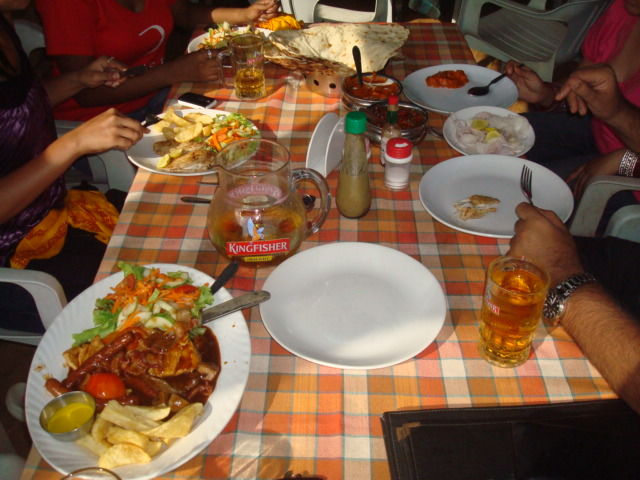 This blog was originally published on 'Travel....and everything will balance out.'