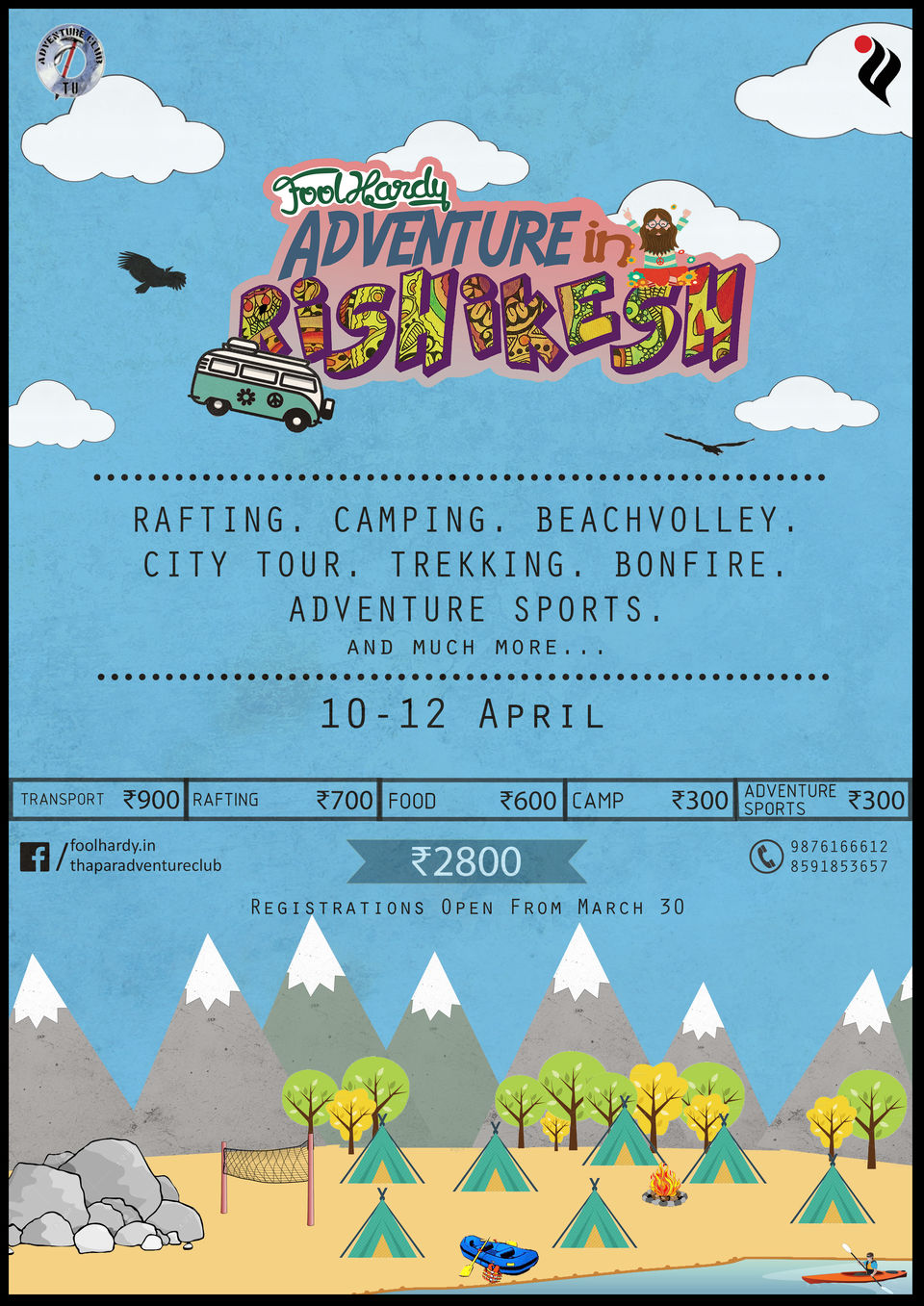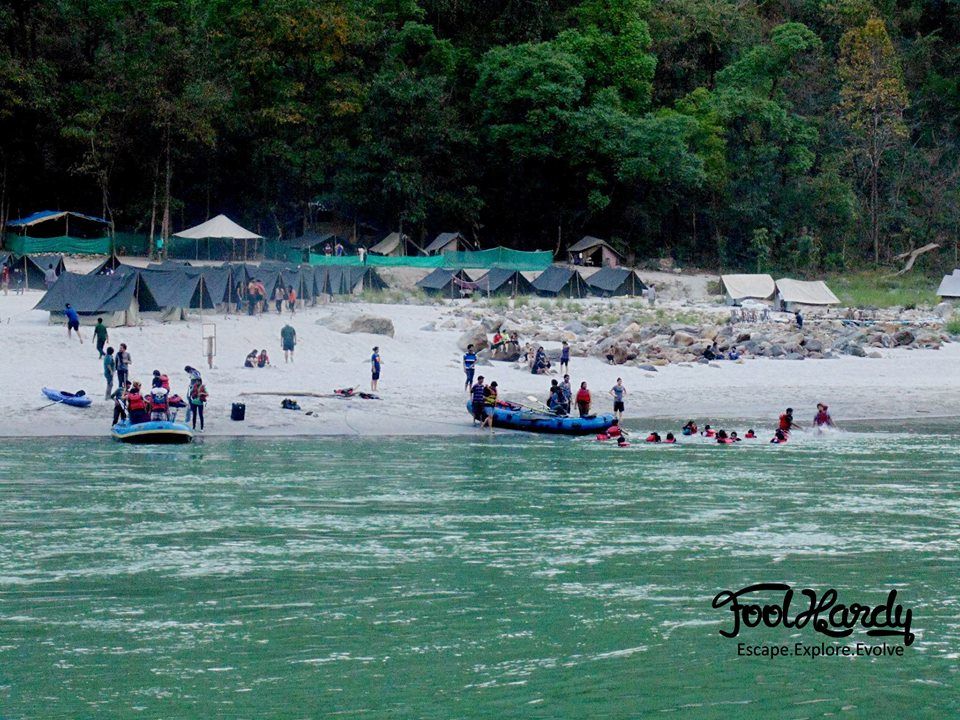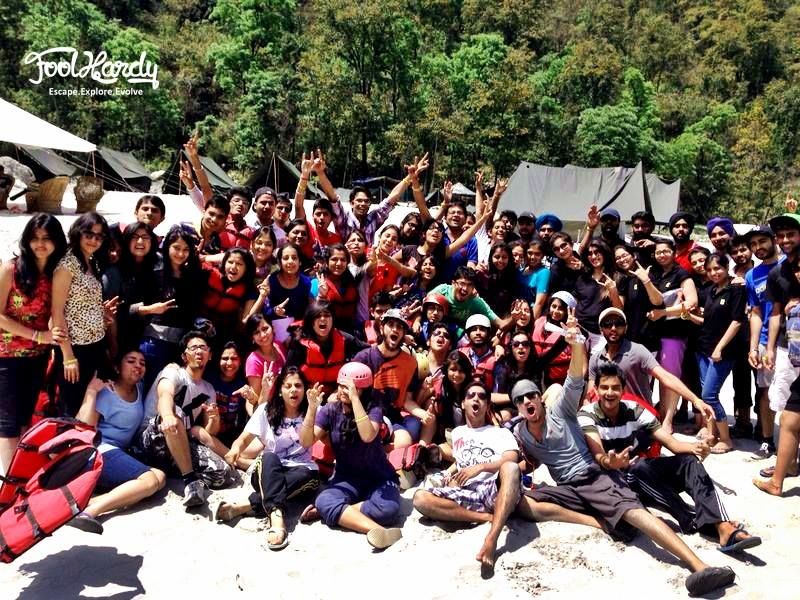 I have been organizing trips for college students since past 3 years and this is my 4th visit to Rishikesh. We are taking students from Thapar University, UIET and Punjabi University on one of it's kind inter-college trip. Our journey begins at Patiala, Punjab where we board private buses from our respective colleges. On reaching Rishikesh we will be escorted to our very own private beach island at Camp Crossfire which is 22kms from Laxman Jhula.
Once secluded from the entire population we plan to engage students from 3 different colleges in various activities such as Rock climbing, Rappelling, Trekking, Kayaking, Body surfing, etc. Next day we will depart from our beach island on rafts completing a circuit of about 22kms to reach Rishikesh.
At Rishikesh we let the travelers explore the city as they please. Finally we will head back to our respective colleges.
We celebrated the festival of Holi at Rishikesh last year. You can check out our youtube channel for other such experiences.
It is a white sand beach that is completely secluded and can only be reached by a raft. The exclusivity of the location is the most appealing feature of this place.