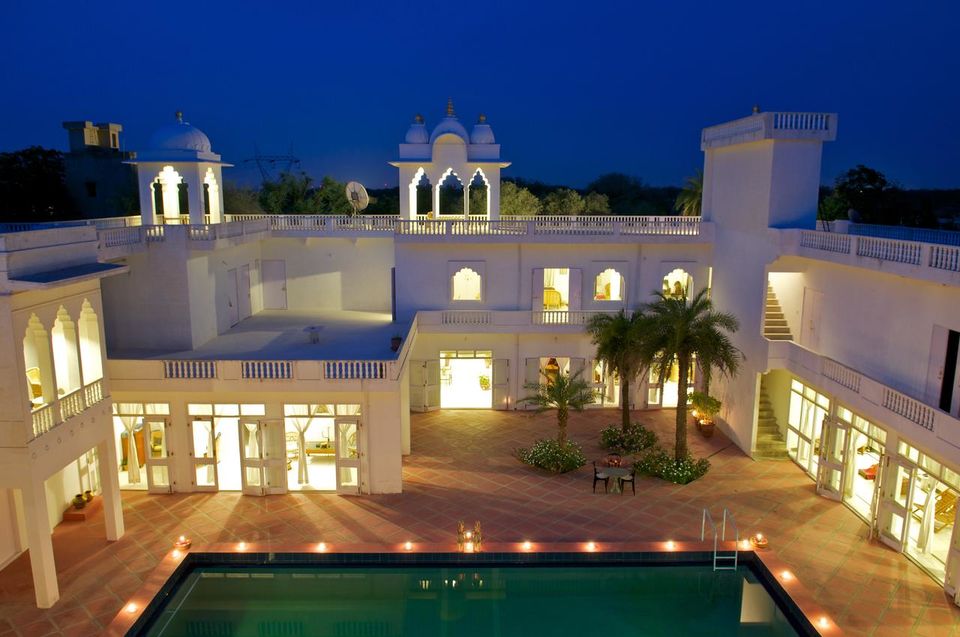 With all the madness surrounding the last week of the year, sometimes all you want is a quiet getaway to relax and unwind before a new year begins. If you, like me, are looking for a way to escape from the frenzied partying and shopping sprees in the city, you'll like what the Savista Retreat has to offer.
Nestled in the countryside just a few kilometres from Jaipur, amidst acres of green fields, chirping birds, and shady fruit trees, this elegantly-designed boutique hotel is just 259km from Delhi.
Ideal for
Situated in Sanjharia Village, Savista Retreat is ideal for a quiet, romantic weekend getaway with your partner. Given its proximity to Jaipur, you also have the option of taking a day trip for shopping and visiting heritage sites in the city while experiencing life in rural Rajasthan by night.
About the property
Situated at a 45-minute drive from Jaipur, Savista Retreat is a private mansion set up in a 12-acre estate surrounded by crop fields. The heritage hotel boasts of an outdoor pool, a sun terrace, and even a wellness centre that offers yoga lessons.
What makes Savista unique is that it is an eco-friendly and socially-conscious travel destination that combines modern luxury with energy-efficient practices (including solar powered electricity and rainwater harvesting), organic farming and investment in the local community.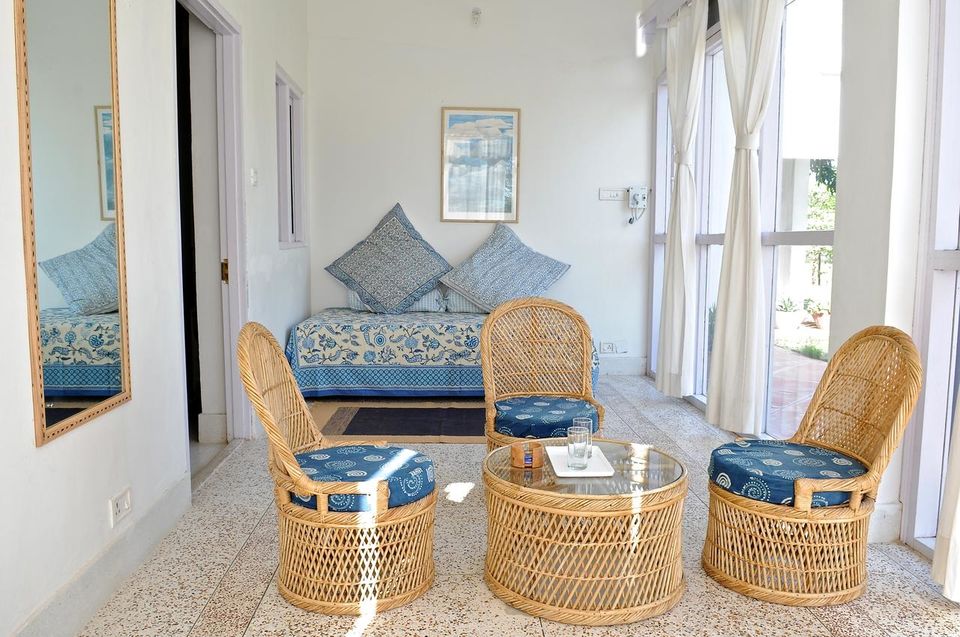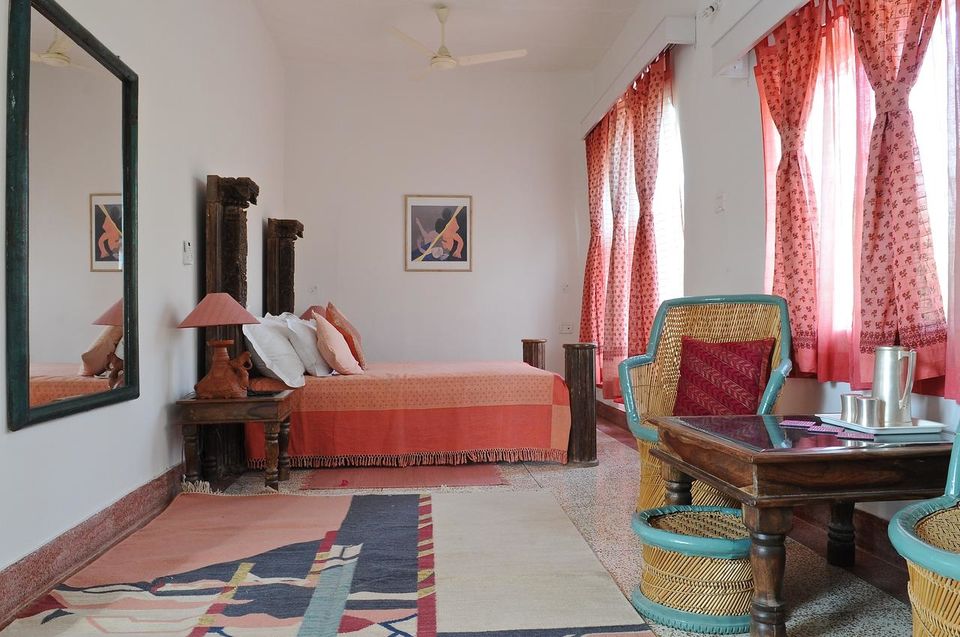 In order to maintain the exclusivity of the retreat, owners have limited the number of guest rooms to 14. A conscious effort has been made to keep the decor minimal and avoid an over-the-top display. The focus is on rustic elegance, with the inspiration for the decor being drawn from nature. Each of the rooms have been furnished with handmade crafts and antiques, handpicked from all across Rajasthan.
The owners are known for interacting personally with each of the guests and tending to their requirements with utmost urgency.
Cost
The price for a one-night stay starts at ₹10,200 for the Luxury Room and ₹12,300 for the Premium Room for the New Year's Eve weekend. Breakfast is included in the package.
Click here to book a room at the property.
Food
Savista has a farm-to-fork policy, which means that all of the produce, including vegetables, cereals and fruits, is seasonal and grown at the estate itself. The produce is organically cultivated and freshly picked each morning for the day's meals. Even the milk is sourced from buffalo reared at the estate itself.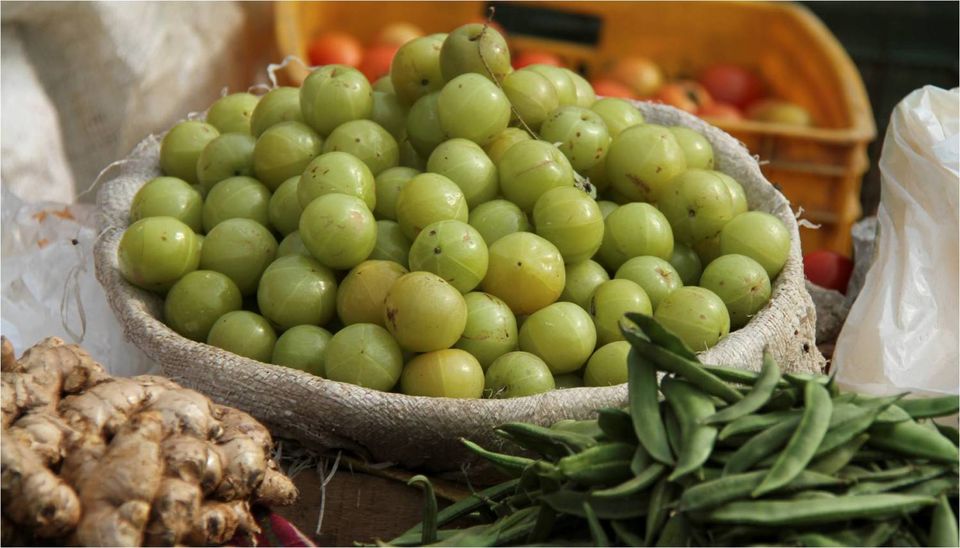 The food includes simple Indian dishes, cooked home style. Dining options include al fresco meals served in the gardens, snacks by the pool, and drinks at the bar.
How to get here
Considering the retreat's proximity to Jaipur city, it is quite easily accessible by either road, train or air. It is located in Sanjharia village, right off National Highway 8.
By road: Savista is conveniently located off Ajmer Road (NH 8), close to the intersection of roads coming from Delhi, Agra and Jodhpur. It is a 260km drive from Delhi, a 220km drive from Agra, and a 300km drive from Jodhpur. The hotel provides a pickup and drop service from each of these cities on request. If you plan on coming by bus, the closest bus station is on Ajmer Road, from where again a pickup service is available.
By train: Jaipur Railway Station is the closest one which is well connected to the rest of the country. You can hire a private transport or request for a pick-up from here.
By air: Savista is 22km from Jaipur Airport. You can easily get a cab from there or opt for a pickup by the hotel.
What to do around
This is the place to be if you want to celebrate New Year's Eve with a difference. Don't be fooled by the retreat's remote location; the host of activities offered here can keep you engaged for the entire weekend.
You can take part in guided cross-country hikes, birdwatching and camel-cart rides to the surrounding villages. The resort itself offers activities such as block-printing workshops, biking, yoga and cooking lessons. For those looking for something more leisurely, there's a movie theatre, a library and even a table tennis court.
If you start missing the hustle-bustle of the city life, Jaipur is just a short distance away. You can take a day trip here and visit the heritage sites, monuments and bazaars for a fulfilling trip.
Ready to pack your bags and go? Share your travel plans with the Tripoto community.