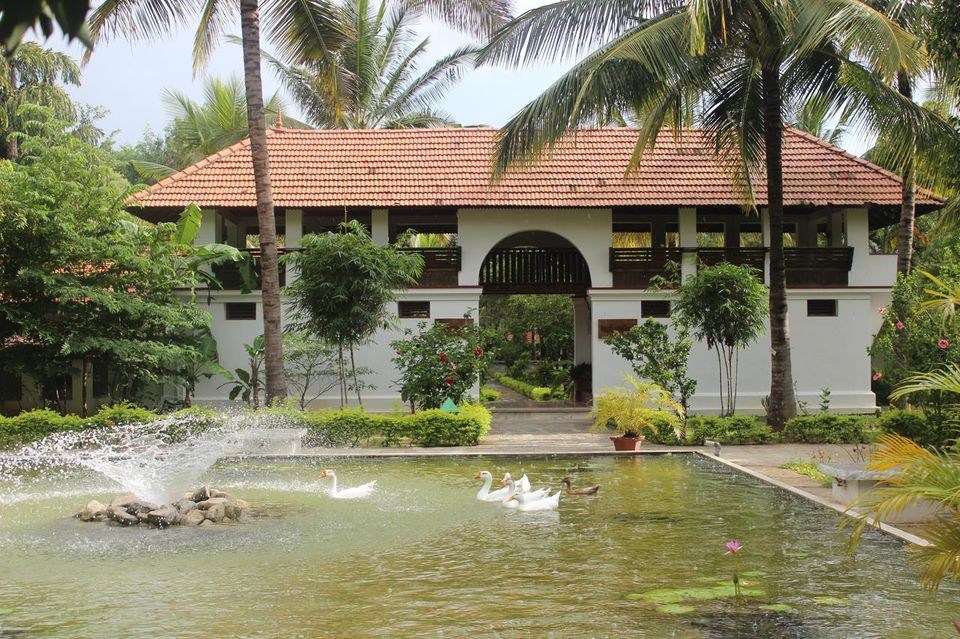 We millennials are more than just party animals, we know how to balance out our crazy lifestyle with occasional indulgence in healthy eating, peace and meditation. In fact, one would be surprised to know the wave with which healthy living is influencing the current generation. So, if you're one of the people desperate to get onto this trend, but have not yet been able to do so, we've got you covered! To make up for all the torture you've put your body through, this vacation season, take on a wellness retreat at Ayurvedagram: The Heart of Healing in Bangalore and revitalise yourself!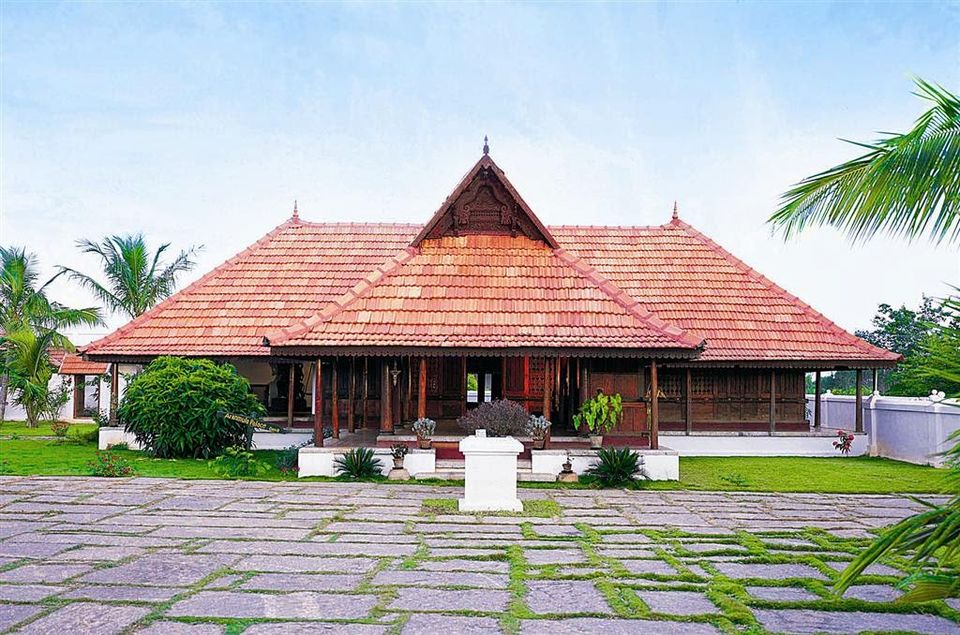 Ideal For:
This resort is perfect for those who are seeking a vacation where they don't only relax but also address their health problems through natural therapies.
About Ayurvedagram:
Ayurvedagram is a wellness centre where every corner reverberates with the power of healing. Located on the outskirts of Bangalore and spread over a large expanse of 7 acres, the centre prides itself on the Kerala traditions it follows. Ayurvedagram is almost like a mini-Kerala, as pristine as it was about 75 years ago, and hence, gives you a unique experience of the past that you are not likely to get anywhere else. However, the aspect that stands out about this property is not its architecture but the ancient Ayurvedic therapies it provides. One can opt for de-stressing or intensive therapeutic massages like Shirodhara, Kati Vasti, Nasya, Netratarpana, Apnahan and Abhyanga that address the ailments of different organs of the body.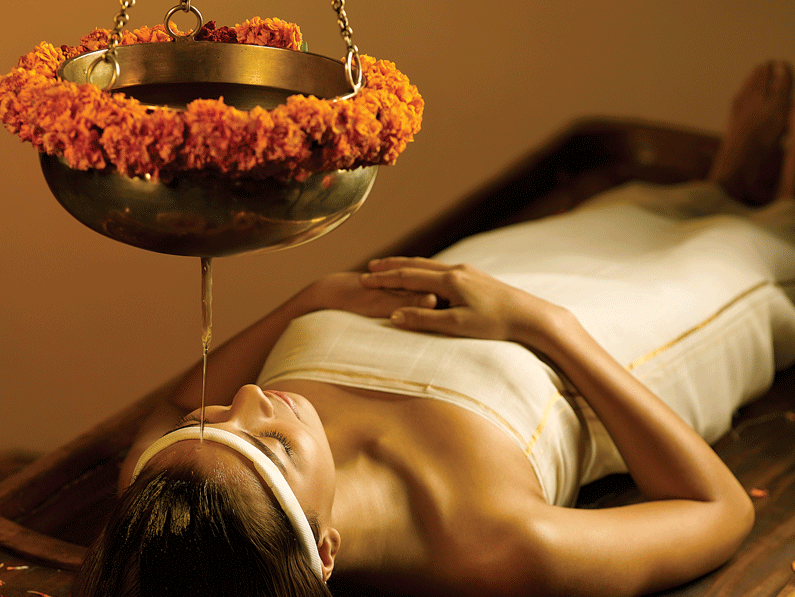 Apart from this, Ayurvedagram also uses ancient Ayurveda in order to clinically treat common and serious diseases like depression, infertility, obesity, arthritis and offers treatment for skin problems, respiratory disorders and even hypertension. So, if you're someone who has been suffering from these diseases for a long while, but not finding solution in modern medication, then, do try natural therapies at Ayurvedagram.
The Accomodation:
In case you're accompanying someone for a treatment, do not worry, you can pamper yourself in the serene surroundings of Ayurvedagram. The accommodation at the wellness resort does not constitute of generic hotel rooms, but is carefully designed as replicas of Kerala architecture. One can choose from a host of rooms like the Travancore Room, Aluva Pushpakam, Kootumkal Mana, Neelor Mana, and Pullinkunu Mana to name just a few. The rooms are all exquisite, with decor and artifacts that date back to 18th century! You can bask in the glory of Kerala heritage and for the duration of your stay indulge into a completely new way of living.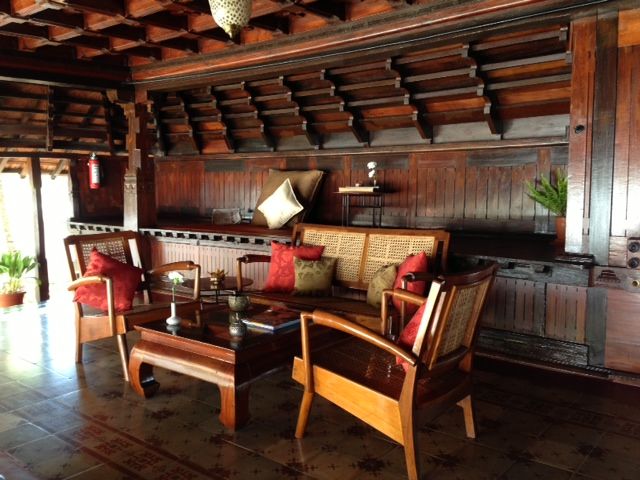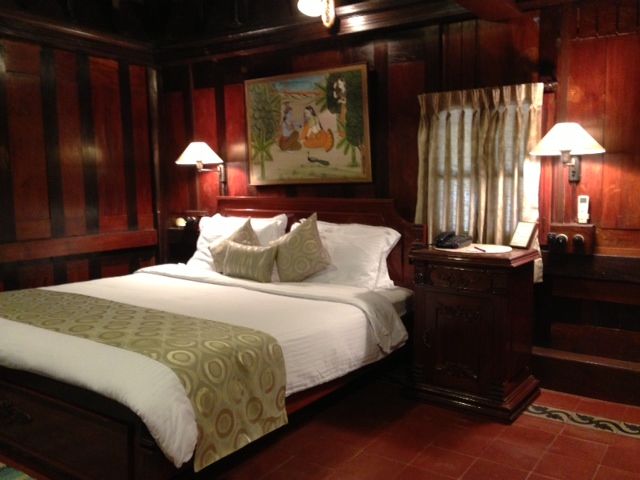 You can also attend yoga classes held everyday at the centre, or boost yourself with a run on the beautiful tracks of Ayurvedagram. Also enjoy fully-organic Ayurvedic meals at the restaurant that are designed to detoxify and cleanse your body. Ayurvedagram also houses a fitness centre where you can work towards your body goals while not in therapy.
Cost:
Usually, a room at Ayurvedagram will cost you between INR 10,000- INR 17,000 including breakfast and consultation. Depending upon your duration and type of treatment, the price of rooms may vary. 
Best Time To Go:
Ayurvedagram welcomes guests and patients throughout the year, so all you have to do is make a prior consultation with a doctor if you're planning to go in for a long term treatment. Contact: +91 98450 71990/ +91 90364 40555.
Getting There:
The nearest metro city to Ayurvedagram is Bangalore which is about 30km away. The only way to travel to the centre is by road, so you can either drive down in your own vehicle or take a bus. Make sure to take the main Whitefield road as that is the shortest route to Ayurvedagram. You can also go via the NH75 , however, that would take you an additional one hour to reach.
What To Do Near The Property:
Ayurvedagram is located in Whitefield which also hosts some interesting places which you can visit during your relaxacation. TherPUP is an open dog-friendly cafe which is a must visit if you're a dog lover. For a break from your healthy rejeuvenation, you can also head to Biergarten, an open air pub that doubles as a micro-brewery! You can also visit the famous Windmills Craftworks which is a pub full of BOOKS! Perfect if you want some "me-time", you can simply sit in a quiet corner and enjoy your drinks. For a little more indulgence, you can also visit Mariott Hotel's poolside restaurant WHTFLD Bar & Grill where you can enjoy delectable black burgers (made of pork with barbeque sauce). So, if experimenting is your forte, you can have a lot of fun around the Ayurvedagram property as well!
So, try something new and pay a visit to Ayurvedagram to gain respite from your illness and enjoy life.
Know of more such healing centers in India? Tell us about them Here!