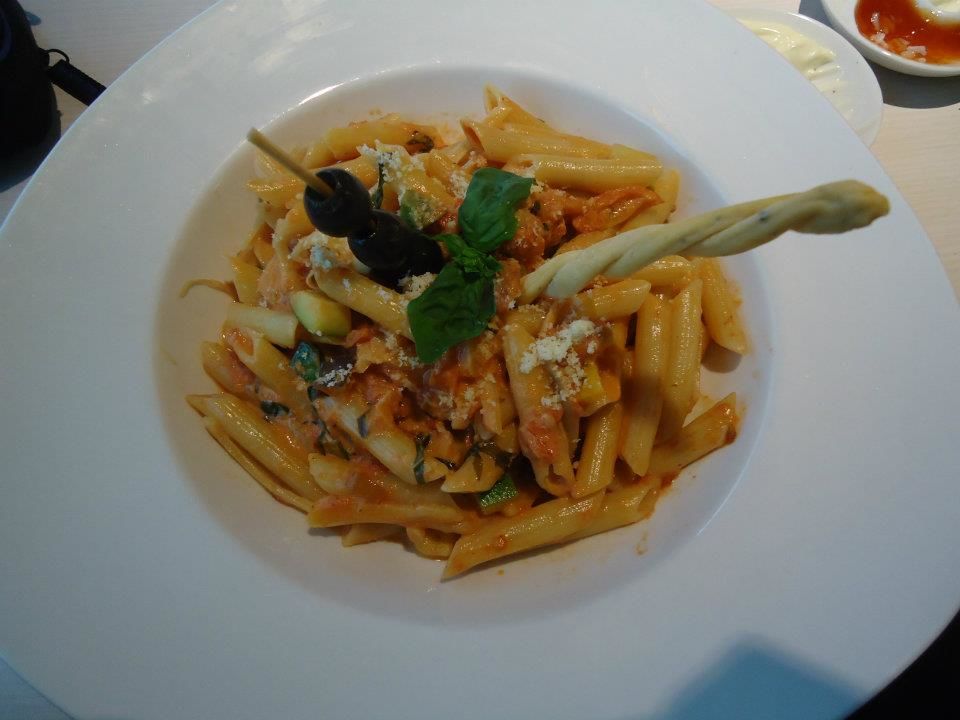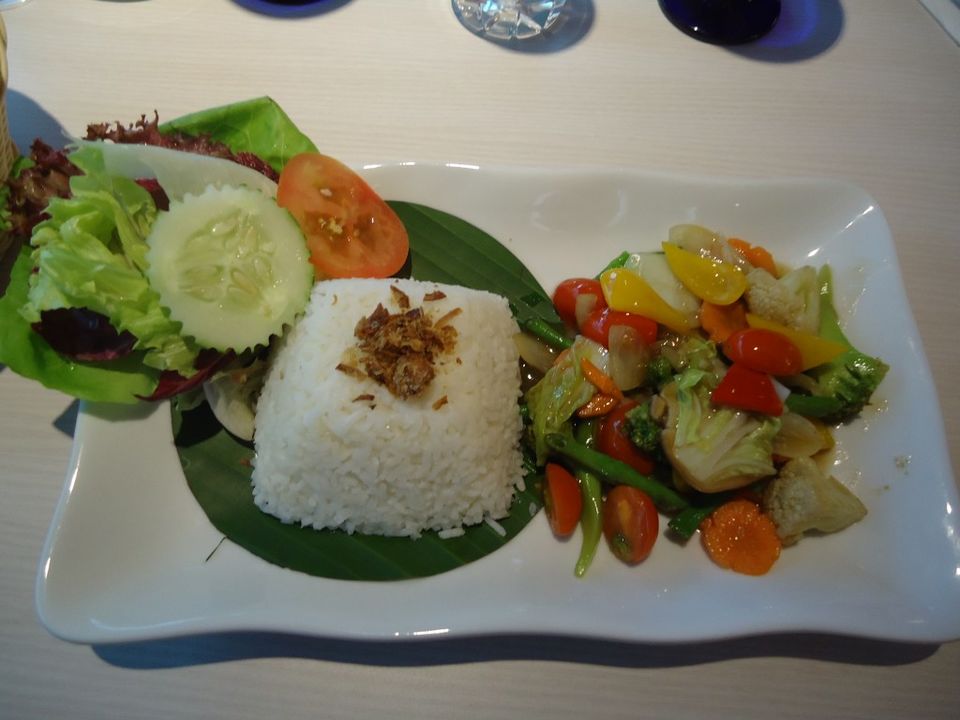 So what to eat in Kuala Lumpur must not be a difficult question. A nation where six meals a day is not orthodox must have galore to offer for your palate. Just imagine eating "Nasi Lemak" for breakfast, jam scones, English sandwiches and peanut butter with cappuccinos for elevenses, foie gras torchon and smoked duck for lunch, yellow stir fried for afternoon noodles, a salmon Teppanyaki for dinner and finally satay for night snack from a regular hawker.
Yes, Malays do eat six meals and trust me, the food that they cook is nothing but delicious! The Malaysian cuisine is a mix of Indian, Chinese, Indonesian and Thai food. They have their own cuisine too. Nasi Lemak is the national dish and the other popular recipes are Cendawan goreng, Asam pedas, Tepung pelita, Otak-otak and Bubur.
So let's start with the national dish Nasi Lemak. Why should one try this dish? Well, "nasi lemak" means fatty rice. (Oh no, don't run away health-freak people) The fusion of steamed rice in coconut cream and screw pine leaves is just heavenly divine. If you claim yourself to be a gastronome, you would know what I am talking of. The rice comes out as fragrant rice and is served with dried anchovies, peanut butter, spicy sauce called sambal and pickle. Sometimes beef stewed in coconut milk is also served as accompaniment. I opted for the vegan delight of nasi lemak [pic below]
g back to KL food, another delicacy that one must try while there is the Otak-Otak. The name simply means brain-like, though it has nothing to do with the taste or recipe. The food is a must-have for fish freaks. The fish fillet is charred in coal after wrapping it on a banana leaf with herbs, spices and eggs. When the fish is ready to serve, the pink color and the other colors of ingredients mix and match to make it look somewhat like a brain structure. Otak otak is eaten with rice and dips/sauces.
Cendawan Goreng, better known as fried mushrooms are eaten as starters or snacks. This recipe is probably the best form of eating fungus barbeque style or chilli-peppered style. Mushrooms are deep fried and seasoned with pepper or barbeque powder and served hot. They taste somewhat like tempuras and are served with ketch-up.
Asam Pedas mean fish curry made in tamarind. Asam is tamarind and the fish is marinated in it. Other spices like turmeric, chilli powder, ginger and herbs are added to this marinate and the curry is cooked with okra and tomatoes in a special vessel. This is literally a sour and spicy treat to your taste buds.
Bubur Cha-Cha is a Malaysian form of porridge. Eaten as dessert, bubur is sold on many stalls and is easy to find on the streets. Bubur is prepared by adding tapioca pearls, yam and sweet potato in coconut milk. Ideal for people with sweet tooth, bubur also contains colorful jellies making it sweeter.
What else to try in KL?
Hokkien Mee is another delicacy that one must not miss to enjoy. 'Mee' is noodles and hokkien means Fujian. Malays have utilized all forms of noodles in the most delicious forms. Hokkien mee is one of them. The noodles are braised in dark fragrant soy sauce and the secret to this recipe is the pork fat. Shrimps, fish balls and pork lard are added to the noodles. The highlight of this recipe is the dark color and the delicious taste of condiments. The hokkien mee is a sumptuous recipe that bursts many tastes in your mouth making the experience delectable.
Next is Satay. We all are aware of this "meat on the stick" delight. It is said to be originated in Indonesia, however KL serves some of the tastiest satays of the world. The meats of chicken, beef and pork are barbequed on skewers and are served with assorted dips and chutneys. These are mostly accompanied with peanut sauce, mint chutney, golden onions, cucumbers and rice cakes. Satay makes a perfect meal for after-dinner meal and is also considered as whole meal. Satay has different names for different countries; they are called shish kebabs in Turkey, patychky in Ukraine, yakitori in Japan and espatada in Portugal. 
Originally published on Yummy Trip.
Kuala Lumpur looked like Mumbai to me!! As much as i love Mumbai, this place has its own charm. The shopping heaven china town is located centrally making it easier for tourists to travel. The Petronas Towers, Bukit Bintang, The KL Tower all are located centrally too.