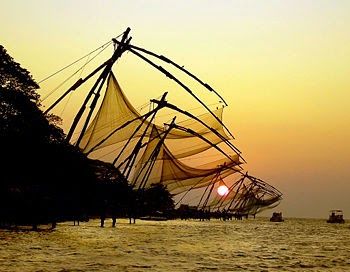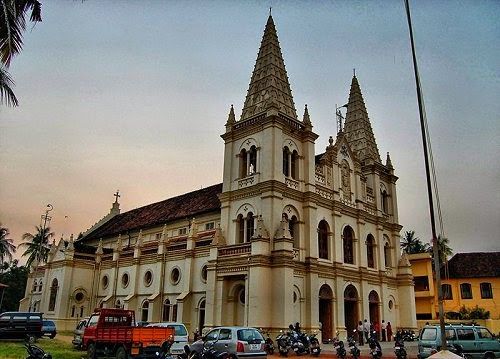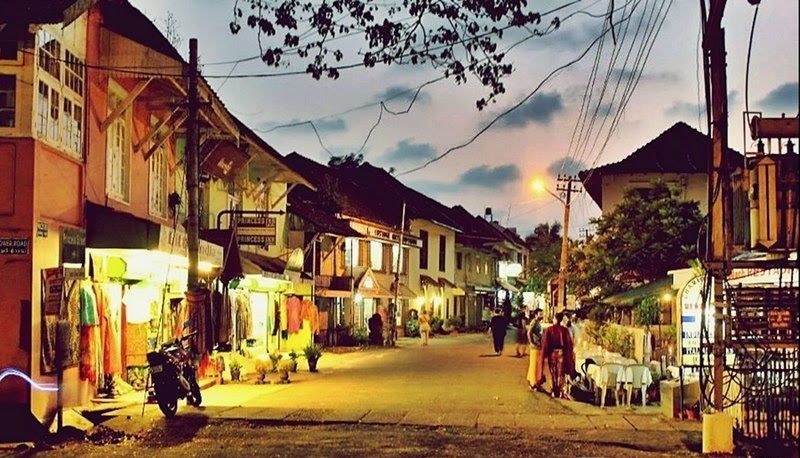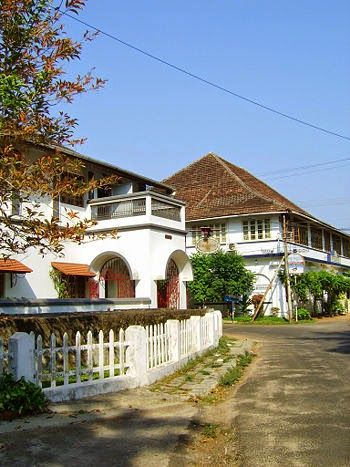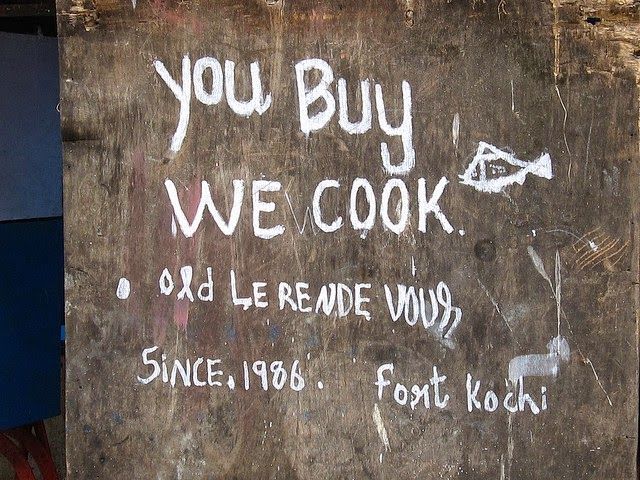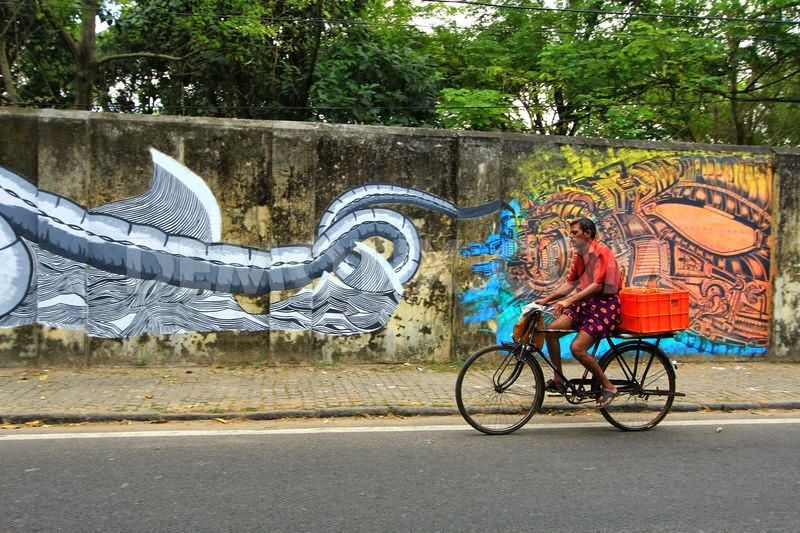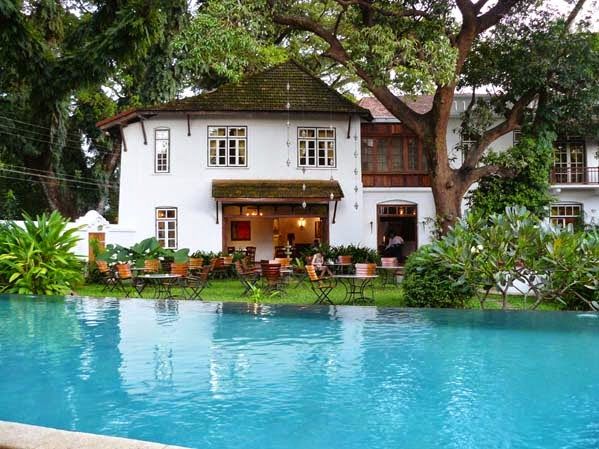 Despite living in Kochi then, this was one place that made me feel like a tourist every time I went there. It is so unlike the rest of Kochi or for that matter unlike any other place I've seen - A potpourri of Arab, Portuguese, Dutch, British, Chinese influences in a Kerala cauldron.
 Splendid Chinese fishing nets (the only place they are still used to catch fish) stand just across the road of graceful Dutch and British colonial bungalows.  A wooden church built by the Portuguese where Vasco Da Gama was once buried (he was later moved to Lisbon), now a magnificent Basilica and still redolent of its Portuguese heritage, shares its walls with Kerala shopkeepers selling Tibetan bead jewellery in carts. Moors came in to trade and some of the mosques here date their heritage back to when they were here. 
Today it's still a medley of different cultures – predominantly Syrian Christians of Kerala descent; a large community of Gujaratis and Kutchis, some having set roots here almost a century ago, and continuing the spice trade; Tamilians, Kannadigas, Punjabis… A number of expats have made For Kochi their home, running cute little cafes and eateries.
The best way to go around Fort Kochi is on foot. I used to love just strolling through raintree canopied quiet little lanes, stopping to admire a colonial bungalow or finding a quaint café for a lovely cup of coffee.  Streets with names like Princess street, Burghes street, Rose street invite you to take a stroll down its leafy arbours.  Even the commercial Coffee Day here is set on the top floor of a lovely building, which is built around a mango tree. Yes, the branches actually go out through the windows.
Other than the magnificent St. Francis church, the Dutch cemetery, a lovely promenade that skirts the backwaters where one can stroll through or sit to admire a gorgeous sunset, a library, and a tiny rocky beach, there isn't much to see (in the traditional touristy agenda). Kochites usually come in here to eat. It's a sea food paradise. No surprise there.
Dining options range from street cart variety – freshly fried fish and kappa (tapioca – traditional Kerala food) to a gourmet experience set on manicured lawns of colonial bungalows. Try the karimeen (pearl spot) fry. A number of century old bungalows have been restored and converted to beautiful hotels such as the old harbour hotel and the Koder house, to name just a few.
Fort Kochi is slowly metamorphosing into an art and cultural haven. One could always find a place to watch a Kathakali performance or play. But in the last few years, a contemporary art festival has changed and charged the ambiance of an otherwise laid back place.
The Kochi-Muziris Biennale is an international exhibition of contemporary art held in spaces across Kochi, Muziris and surrounding islands. With contemporary art displayed in galleries and halls, and installations in public spaces, heritage buildings and disused structures, Fort Kochi transforms to a bohemian and arty space during the festival.
Fort Kochi is probably best experienced lived-in. So book a room in the many heritage hotels (they are pricey) or you go for a really authentic experience at a homestay, which will also give you better budget options.
There's a lot more to Kerala than the glossy brochures of the tourist department. Staying in Kerala gave me an insight into many. So stay tuned to my space.
This travelogue was first published by Open Roads.