Bekal Fort is considered as one of the largest fort in Kerala and is located at a distance of 80 KMs from St Angelo Fort of Kannur. This fort is situated in Kasargod District of Kerala and is around 60 KMs from Mangalore in Karnataka. Shivappa Nayaka of Keladi constructed Bekal Fort in 1650 AD but this proved to be of great importance to Tipu Sultan when he led the great military expedition to capture Malabar. After the death of Tipu Sultan, the fort came under the control of British East India Company.
Unlike other forts there you will be amazed to notice that there is remains or palace which can be found here. Apparently the only purpose of this fort was to act as a fortress and fulfill the defense requirement for the rulers. The zigzag entrance and the trenches around the fort show the defense strategy inherent in the fort.
There are holes on the outer walls of the fort which are specially designed to defend the fort effectively. The holes at the top are meant for aiming at the farthest points, the holes below are meant for attacking when the enemy is nearer and the holes under neath facilitate attacking when the enemy is very near to the fort. This is a remarkable evidence for the medieval technology of defense strategy.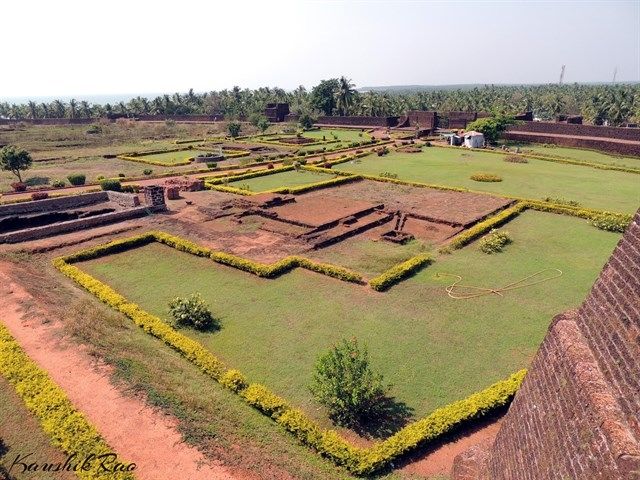 The fort is spread over 40 acres of land and is renowned for its water tank type fort design. There is a tunnel which is built underneath the fort to keep ammunition. Observation towers are strategically placed with broad wide steps and they are considered to be of great significance as the it is possible to view a large area and any movement around the fort can be easily viewed. for ascertaining safety of the Fort.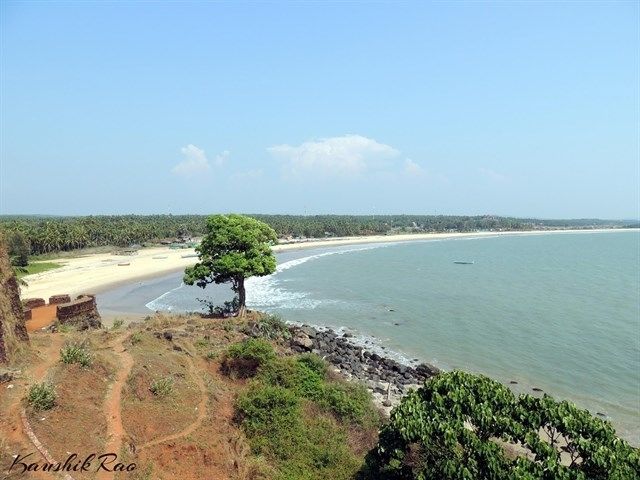 Fort looks magnificent when the sun sets and has plenty of spots for photography lovers. A minimum of 2 hours is required to enjoy the beauty of this fort. Bekal beach around the fort is a view to watch.
Route:
Bangalore->Mangalore->Bekal
Mumbai->Huballi->Mangalore->Bekal