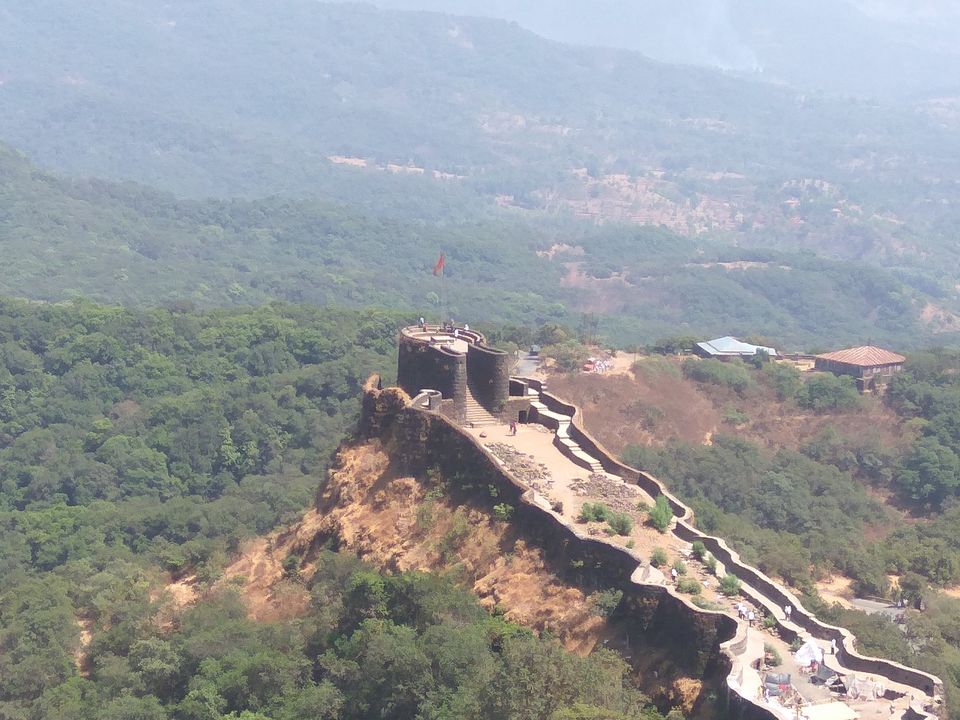 If you have read my post before this. Then you would understand what I mean by "दुर्ग नाद" ...
My Respect, Love for "Maharaj" finally brought me to "Pratapgad" ...
Just like "Rajgad", "Lohagad" , "Sinhagad" ... "Pratapgad" holds an important place in the history of Maharashtra. And in establishment of "Hindavi Swarajya" by Shivaji Maharaj.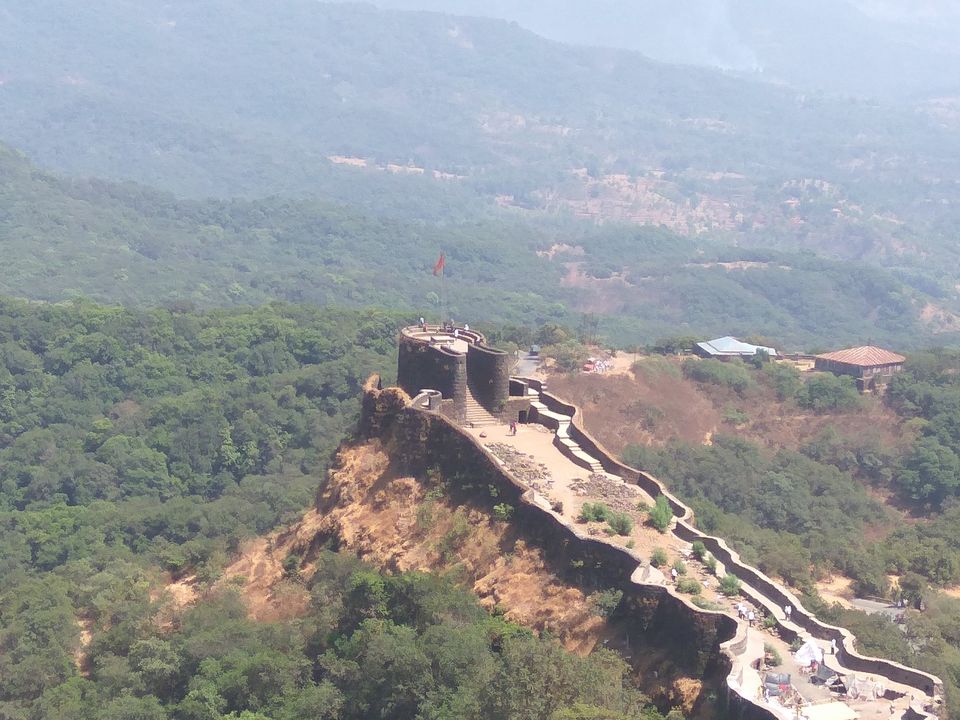 This is the place where "Maharaj" killed "Afzalkhan". "Afzalkhan" the commander of the Adilshah who besiege the fort of Pratapgad with his army consisting of 10,000+infantry and artillery. The tall and 10 times more stronger than "Shivaji".
One of the greatest episode in the politics of Medieval Deccan Plateau region of India.
This is the mountain which saw, one of the best implementation of guerilla warfare and the finest execution of "Deception" , "Diplomacy" ... In Hindi and Marathi, the right word would be "कूट नीति" ... 
This is the fort which was held siege for months. 
Both waiting for each other to act first. 
That is when "Shivrai" sent message to "Afzalkhan" to meet and end the conflict with talks. However, "Shivrai" a chess player always knew that the "Adilshah" and "Afzalkhan" cannot be trusted. 
Both agreed to meet but had something different in mind. 
"Shivrai" went for the meet with his best warriors specially, "Jivaji Mahale" who played an importance role in this whole encounter.
I called "Shivrai" as a chess player because I have heard that before going in to battlefield. He positioned the chess pieces strategically as if the board was the battle field. 
He always banked upon the strengths of his warrior and used him accordingly , depending on the situation, terrain and strategy.
He positioned "Jivaji" knowing that "Afzalkhan" would be accompanied by another tall warrior "Bada Sayyed" or "Sayyed Banda" who was a finest and mastered the use of "Dandpatta" a flexible sword.
The plan was already made on the mountain that "Jivaji" would take care of Sayyed Banda. As "Jivaji" had mastered the use of a sling type sword. 
"Shivrai" and "Afzalkhan" met at the foot hill of "Pratapgad". Bodyguard of two remained at a distance. 
While the talks were on, "Afzalkhan" opened his arms to embrace "Shivrai" and end the conflict. 
However, "Afzalkhan" tightened his arms and attacked "Shivrai" with his "Kataar" : A Dagger. "Shivrai" had hidden "Bagh Naka" in his palm, disemboweling him. Later removed his "Bichwa" dagger and attacked "Afzalkhan" fiercely. 
"Afzalkhan" shouted for "Sayyed Banda". Seeing "Sayyed Banda" running towards "Shivrai" , "Jivaji" ran towards Maharaj and threw the sling type sword chopping off "Sayyed Banda's" right arm.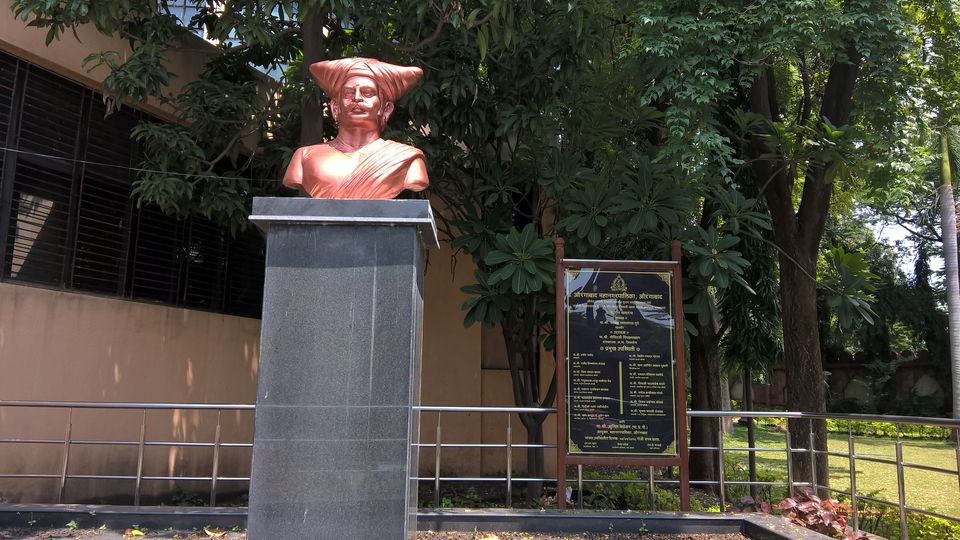 There is a saying in Marathi and it goes like this :
होता जिव्हा म्हनून वाचला शिवा !!!
It means that "Shiva" survived because there was "Jiva" ...
After receiving signal from the bottom of the foot hill. The Maratha forces on the fort fired upon a cannon from "Zendyache Buruj" (the photo which I shared on the top) as a signal to the other company of Maratha forces hiding in the forest to attack the remaining forces of Adilshah. 
It ended as per "Shivrai's" wish. The Adilshah forces tasted defeated.
"Shivrai" believed that after death no one is your enemy.
Maharaj buried "Afzalkhan" as per Islamic tradition with full honour and respect. 
Till today, you will find a mausoleum of Afzalkhan where an annual "URS" is held.
This is one of many such act of respect displayed by "Shivrai" during his time.
So this was about the history of "Pratapgad".
If you travelling from Mumbai or Pune. "Pratapgad" is around 4-5 hours of drive. 
From Mumbai, I would suggest you to take the Panvel - Goa Highway. I just love this highway. Scenic and Majestic view it offers. 
Rivers, Mountains, Ghat Roads, Clouds everything a traveler craves for will be visible on this road. The condition of the road is not that great. You will find lots of potholes, during some part of the journey. 
You can also move further and go to "Mahabaleshwar". Also one of the beautiful hill station Maharashtra has to offer.
You may go further away from "Mahabaleshwar" and reach "Panchgani" an another wonderful hill station on the way towards "Wai" and "Satara"...
So I am sure it is a good treat for family ... 
"Pratapgad" fort is for all. You can take your vehicle to the main entrance with a spacious parking area. 
It has a small museum as well a shops selling all sorts of stuff for shopaholics. 
Guides will charge you Rs.200-Rs.300 and will take you through the history of the fort right from it construction.
A huge statue of "Shivaji Maharaj" has been built on the fort which was inaugurated by Late PM Jawaharlal Nehru.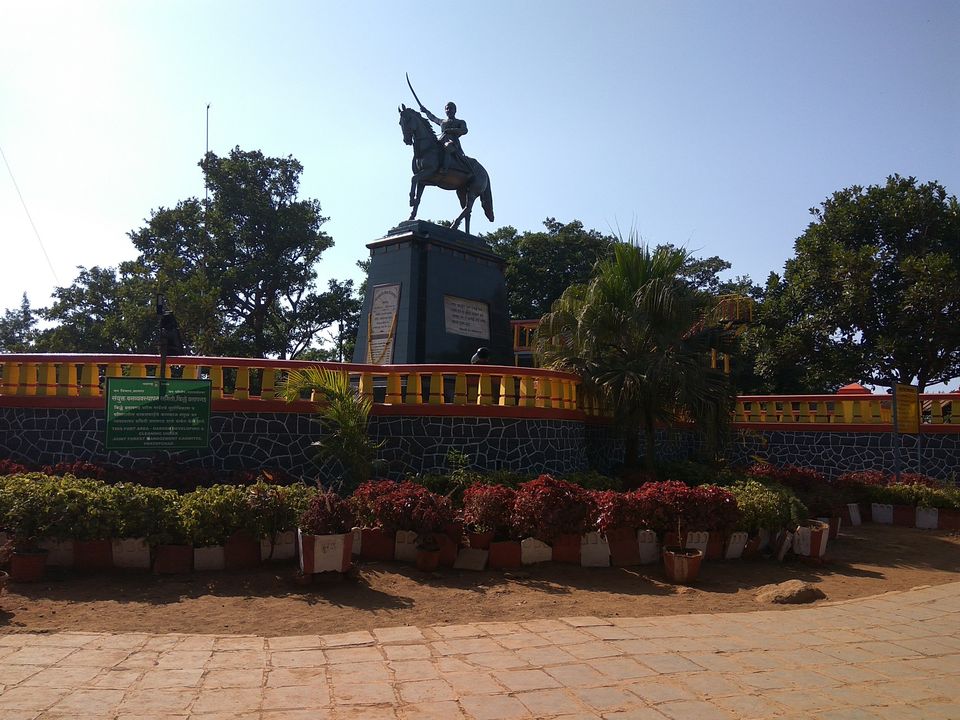 I'd like to leave you with some of the scenic pictures I took from the fort.
Here they are...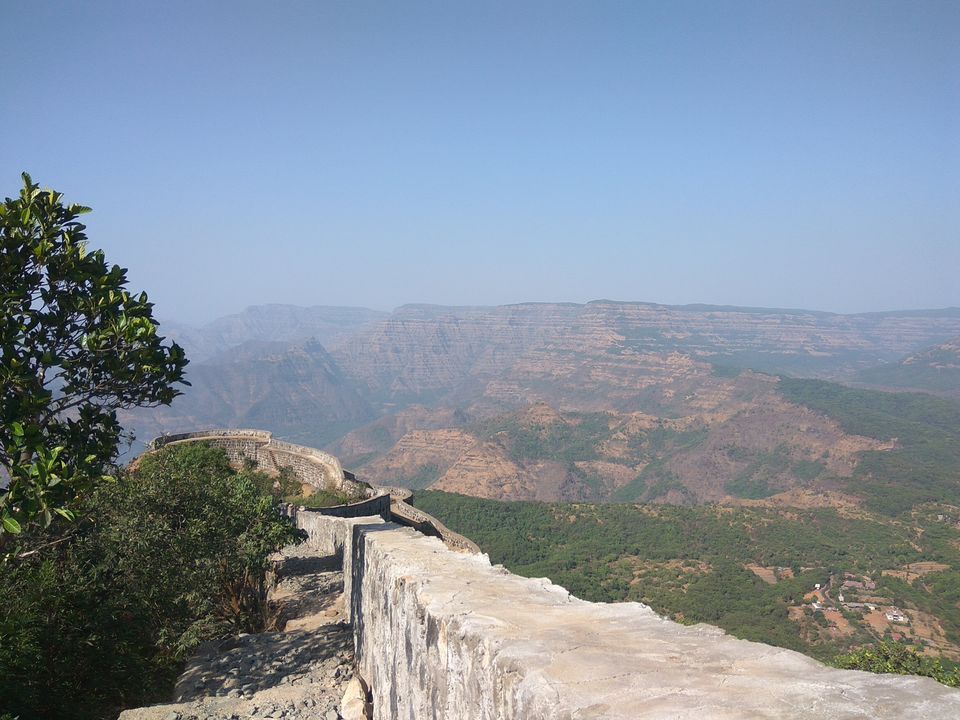 Early morning on the fort :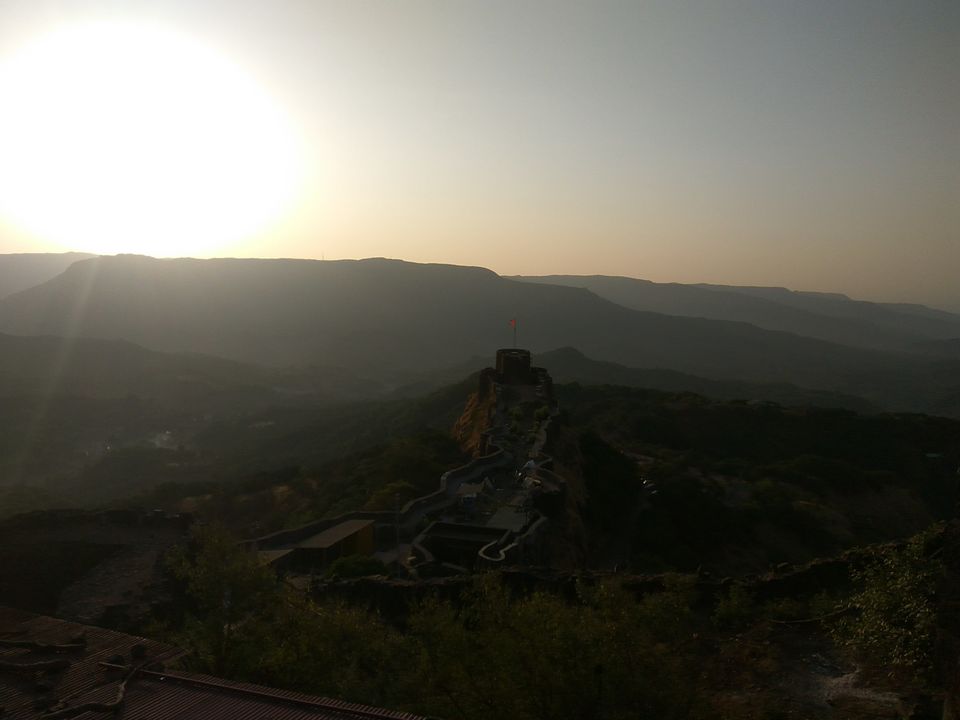 One more thing, the Ghat roads from Poladpur to Mahabaleshwar and further to Panchgani is also an highlight of this trip.
So for Road Junkies, this trip would be memorable ...
So take your Action Cameras, DSLRs and iPhone and head towards "Pratapgad". Take my word, you are going to fall in love with this region. And as I said, take Panvel - Goa Highway ...
Ride or Drive side by side with the rivers during most part of the Journey.
I also made another stop at a place while returning to Mumbai ..
Which I'll share in my next topic. 
Till then, Thats all Folks.
Regards,
Punter !!!