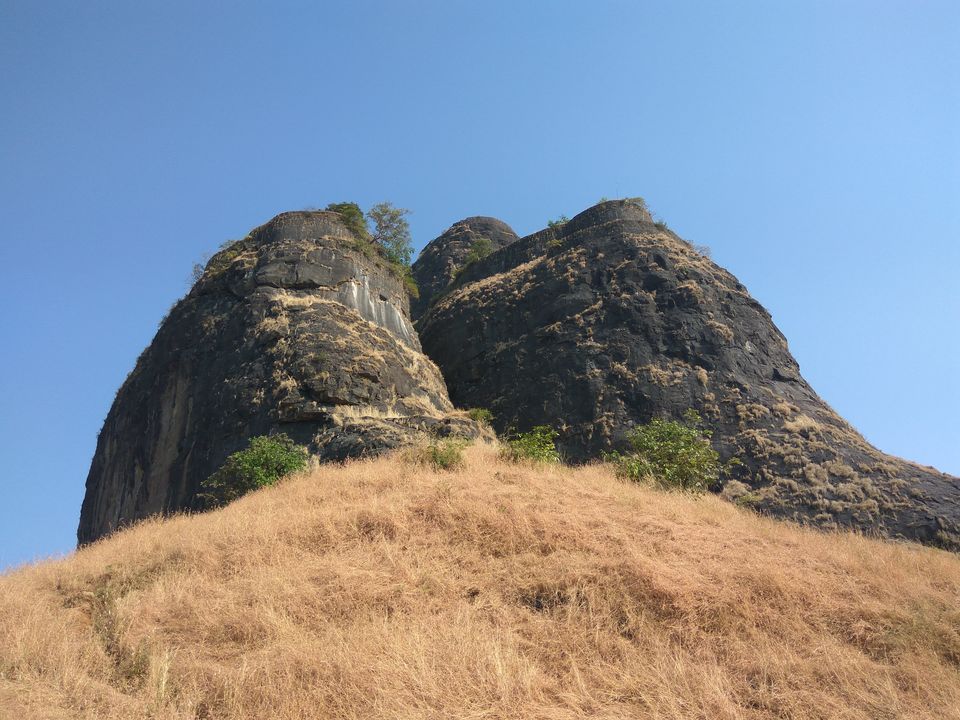 Another Stronghold of "हिंदवी स्वराज्य".
This fort is situated in the Pali region. A religious site which holds one out of the eight "Ashtavinayak" temple dedicate to "Lord Ganesha".
I will share about the religious side of this area in my next post, may be.
First, I will take you through a little information on the fort.
Sarasgad : Like any other fort, this fort offers great sight of near by region. Specially, Amba river, Tail Baila, Sudhagad, area going towards Goa, Alibag from Pali.
If you look at the geography of this fort. One would easily say, that this fort would be twin of "Sudhagad" fort.
"Sudhagad" fort is also another great fort to trek. I will write a separate piece on "Sudhagad", just to keep this article simple and short.
So to reach Sarasgad, trek start point is easy. As it starts a few meters from the "Pali Ballaleshwar" temple.
One can visit the temple early morning at 05:00 AM and start the trek to the fort.
I took around 02 hours to reach the "Shiva Temple" on the top of the mountain. Depends on individual to individual.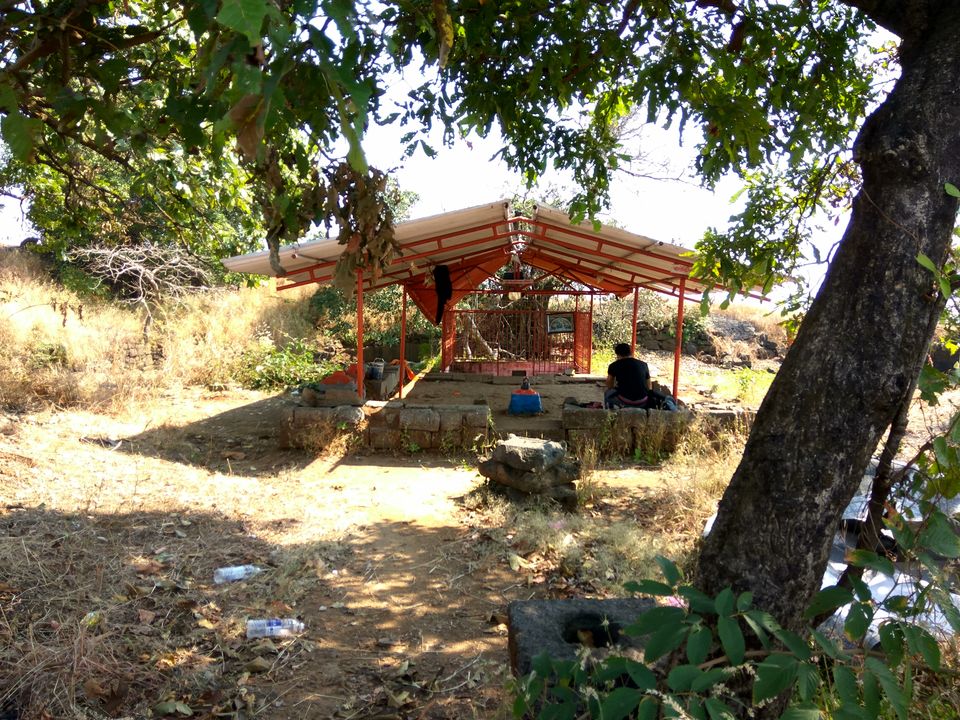 Keep in mind to carry lots of water. The fort has multiple cisterns on the foot of the hill. But they don't qualify for drinking.
The fort also have caves for camping. They were in decent condition.
You will have to follow the trails between grass to reach the foot hill. This is where I felt the real trek starts.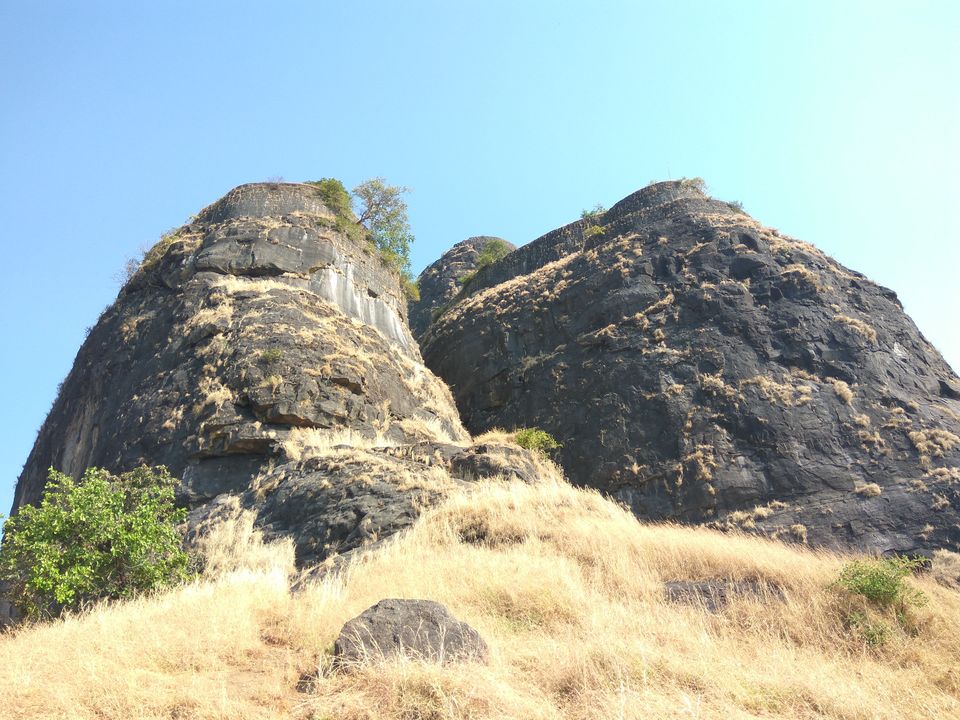 The rocks are cut to make steps to continue on the top.
I means this,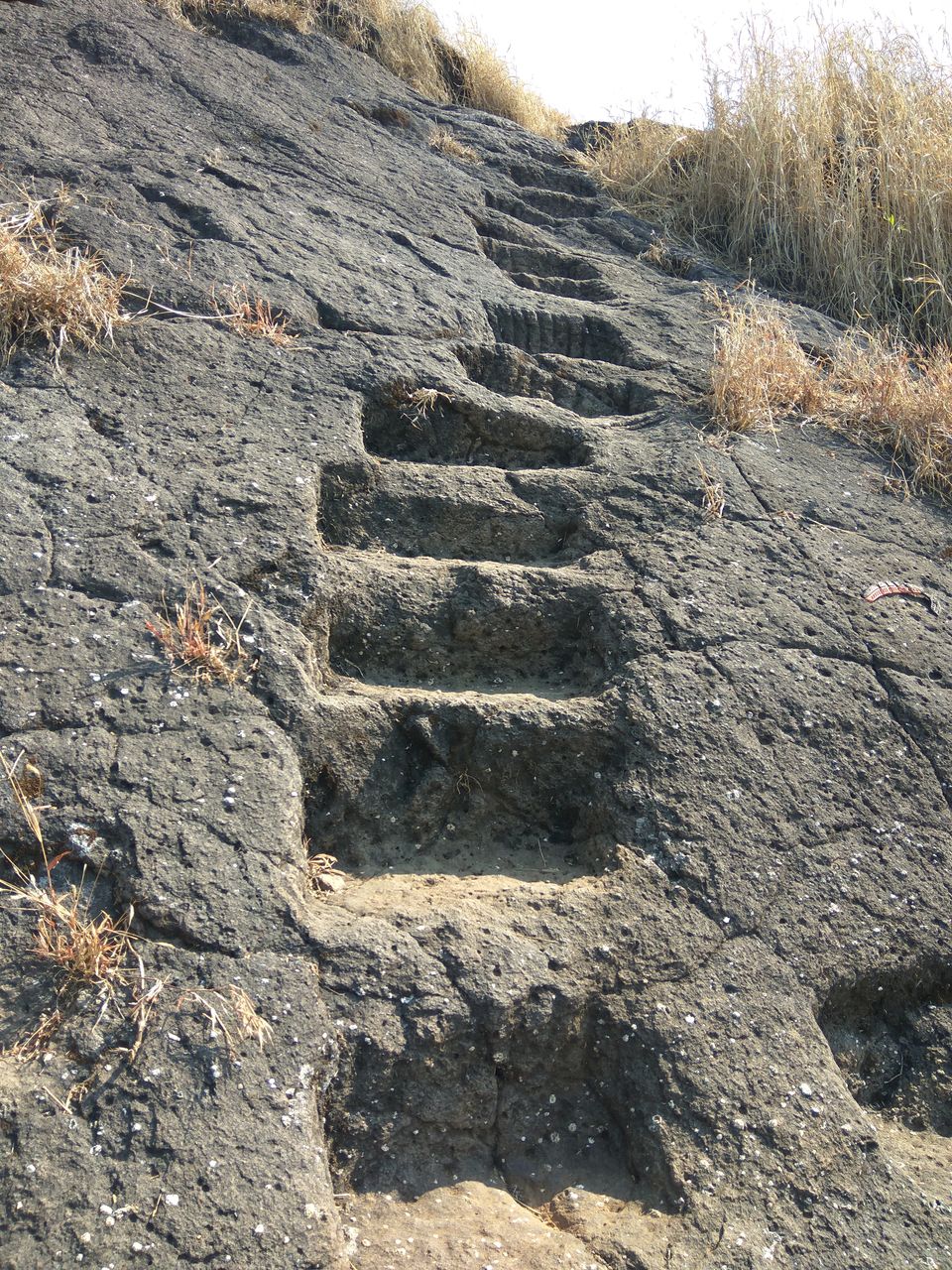 These steps will take you to the area between the two hill. Where they have build broad steps.
"Shivaji Maharaj" had granted few gold coins for the maintenance of this fort. I believe the soldiers must have built these steps, then.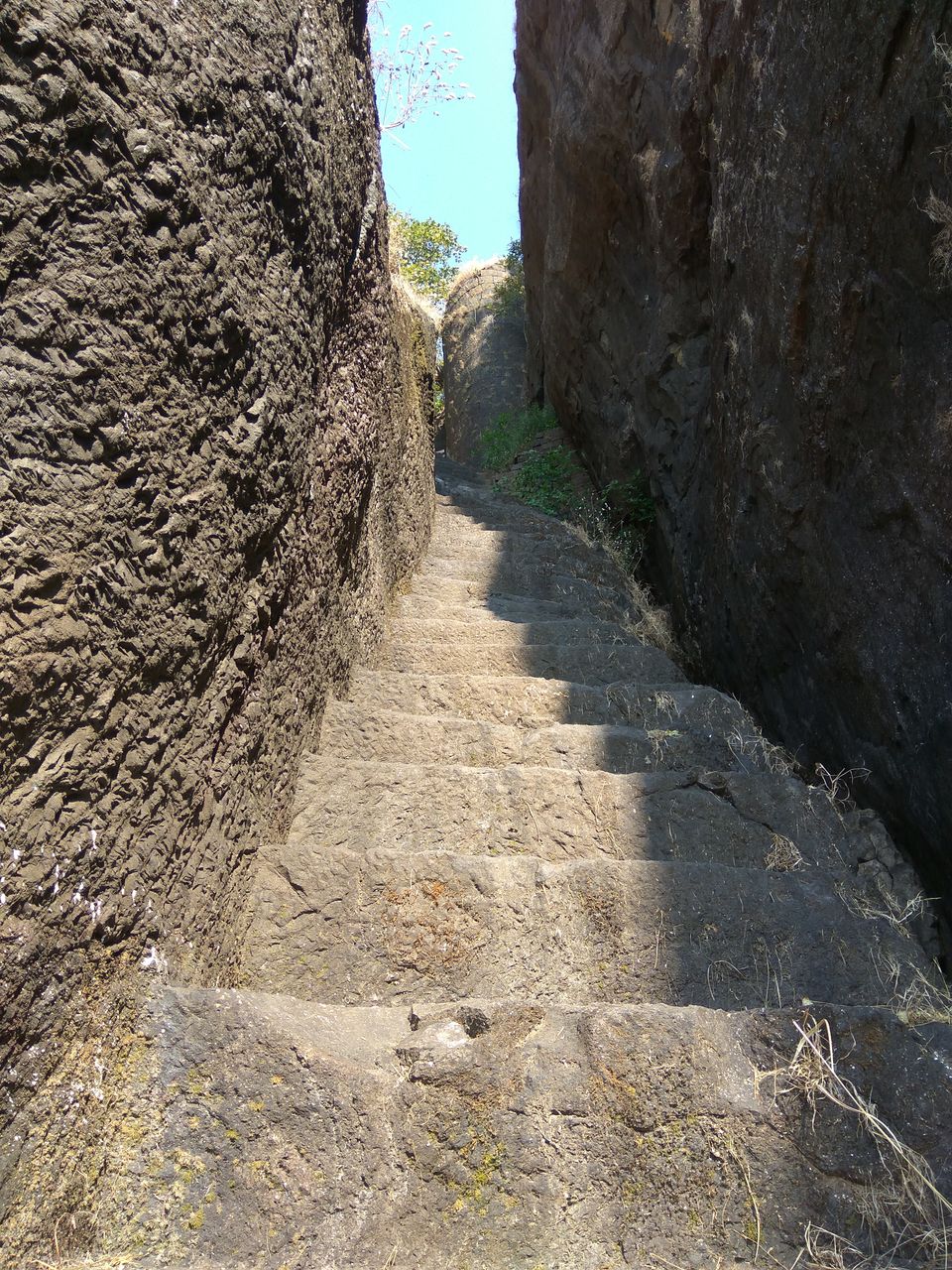 These staircase leads to "Dindi Darwaza". Darwaza means "Door".
This is the door to the first fortification. Continue from here and keep moving from the right side to several cisterns and caves.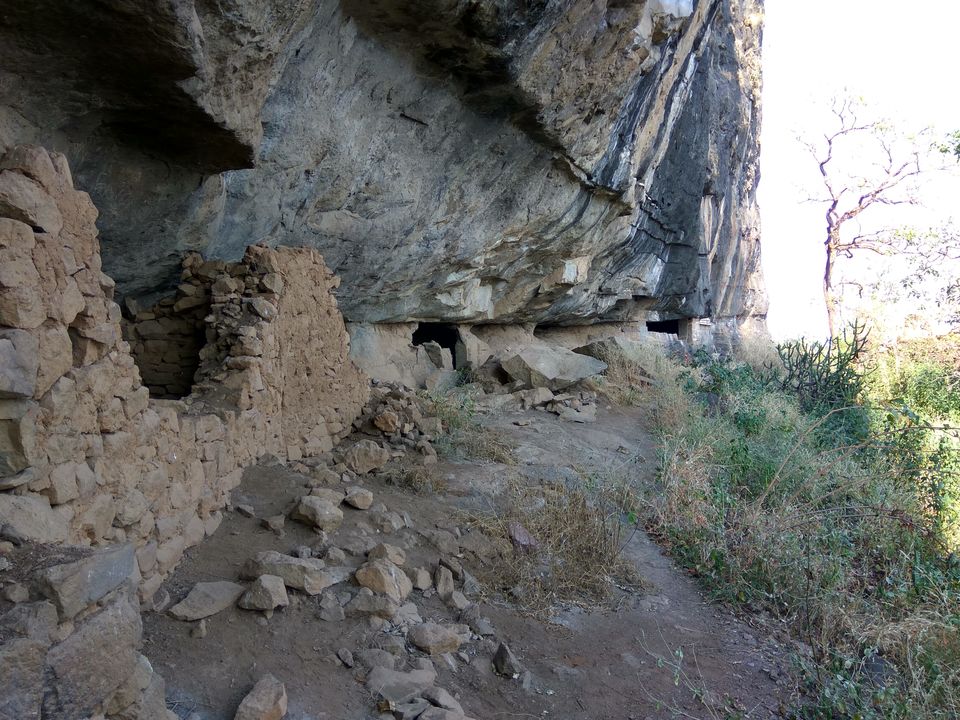 Keep following the caves and cisterns and move towards the top : the main fortification of the fort.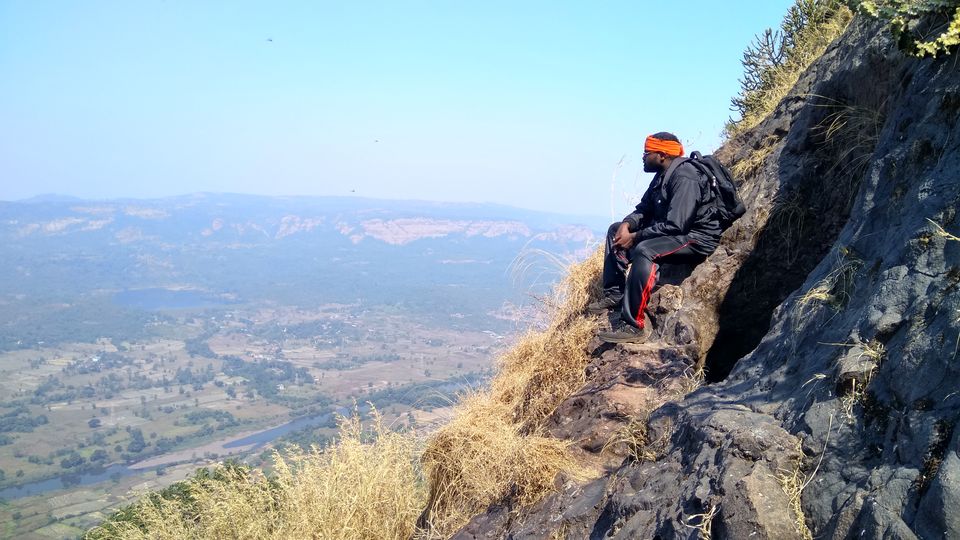 Once on the top, you will fall in love with this place. Please carry binoculars. You can see, Sudhagad and Tail Baila village. One local told me, that you can see "Sagargad" situated in Alibag region, about which I had shared in my previous post.
View is mesmerizing. The Amba river view is stunning.
I would be visiting place next year during monsoon to enjoy the view of "Amba river".
This view is for you, folks.
I hope you enjoyed it.
So people be careful while climbing.
Remember, if you think you can, then you can.
If you think, you can't ... then also you are right.
Don't remember the name of the person who said it. But, it is so apt.
I would like to end like always. Make Time and Give it a try.
जय शिवराय !!!
Regards,
Da Punter ...
दुर्ग नाद !!!