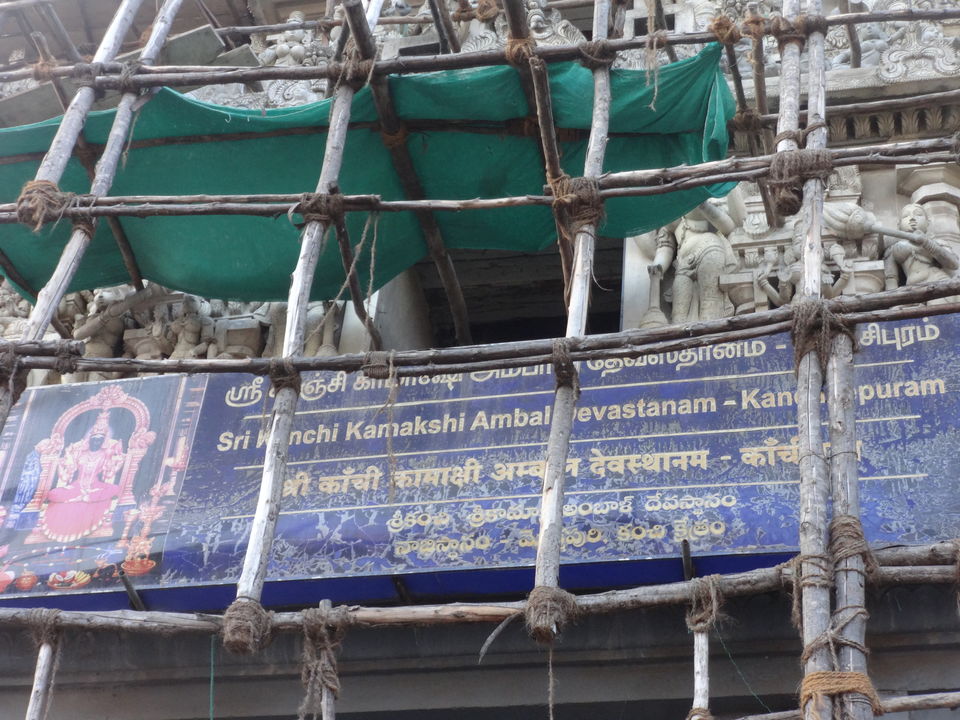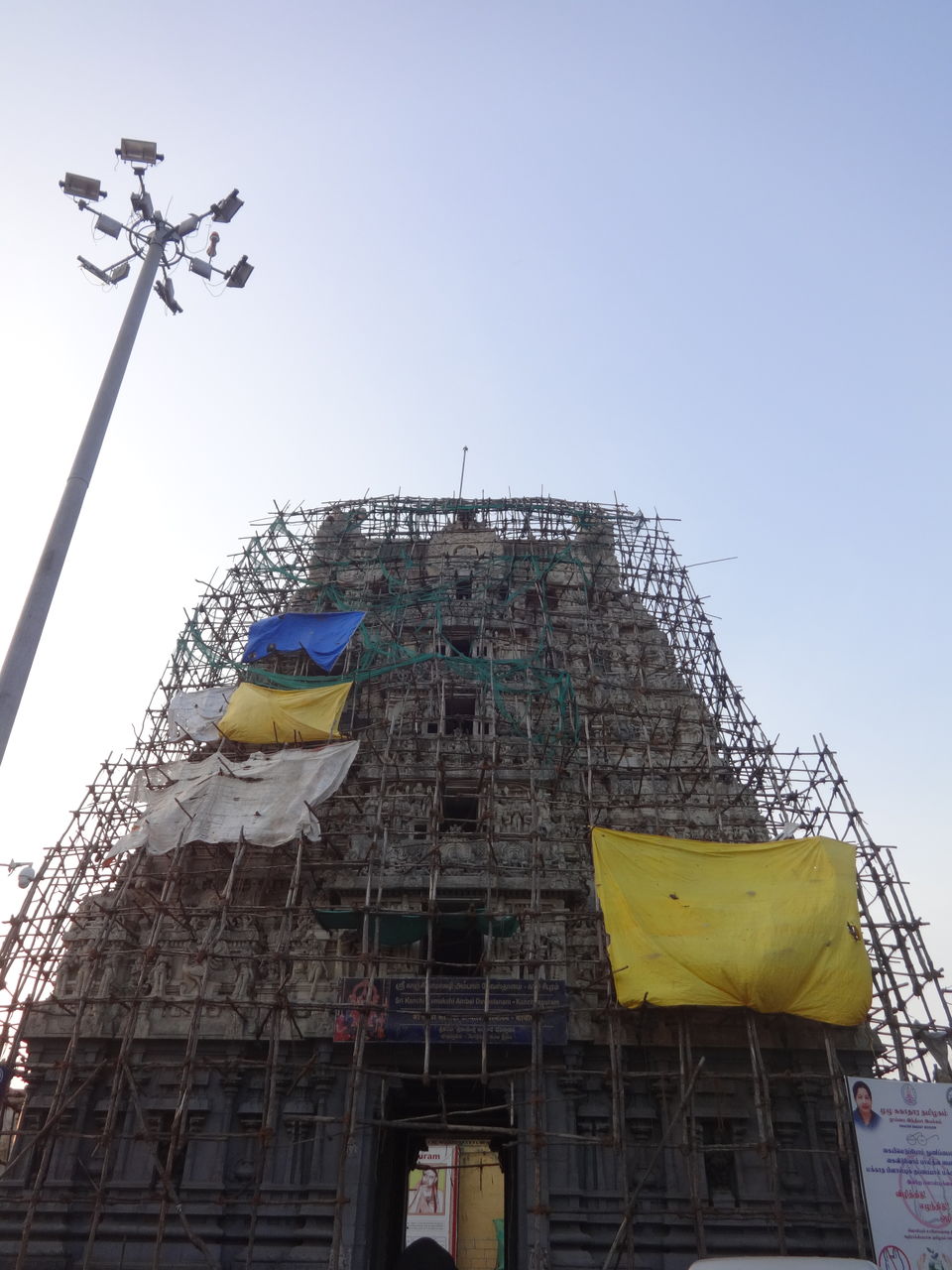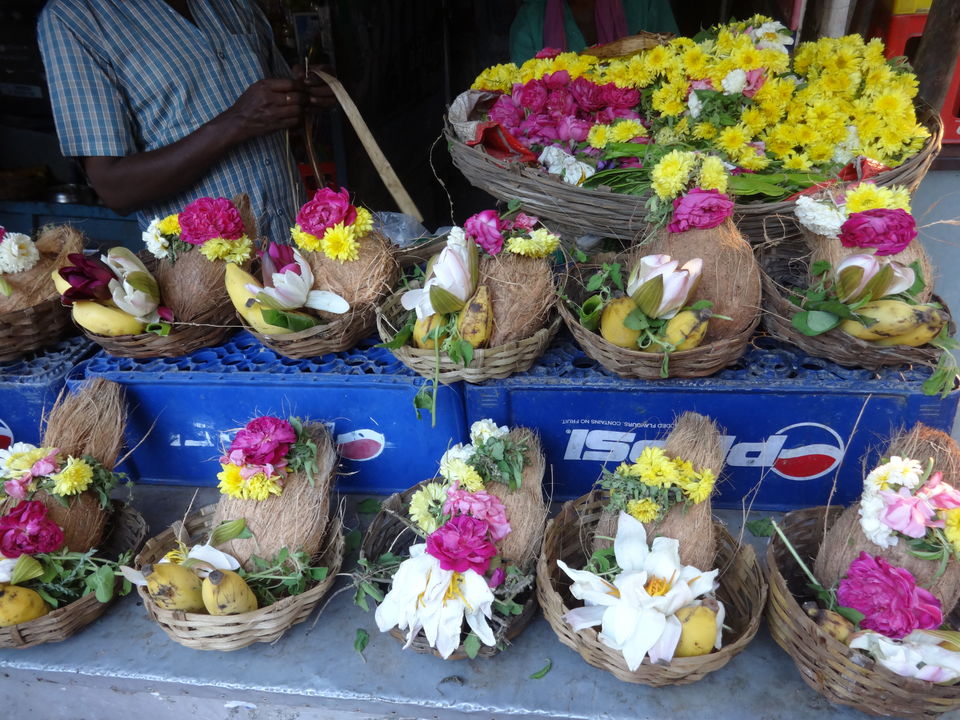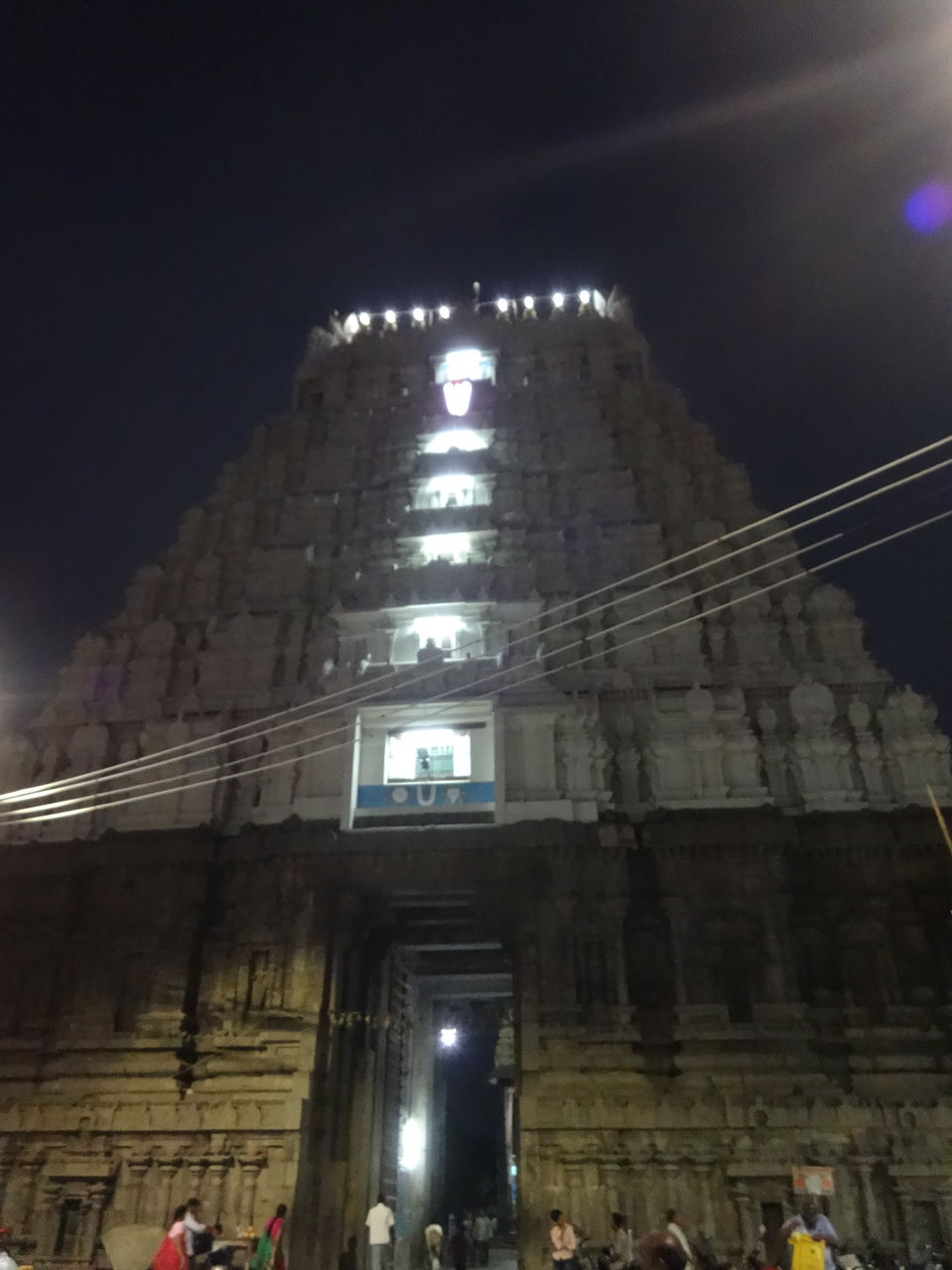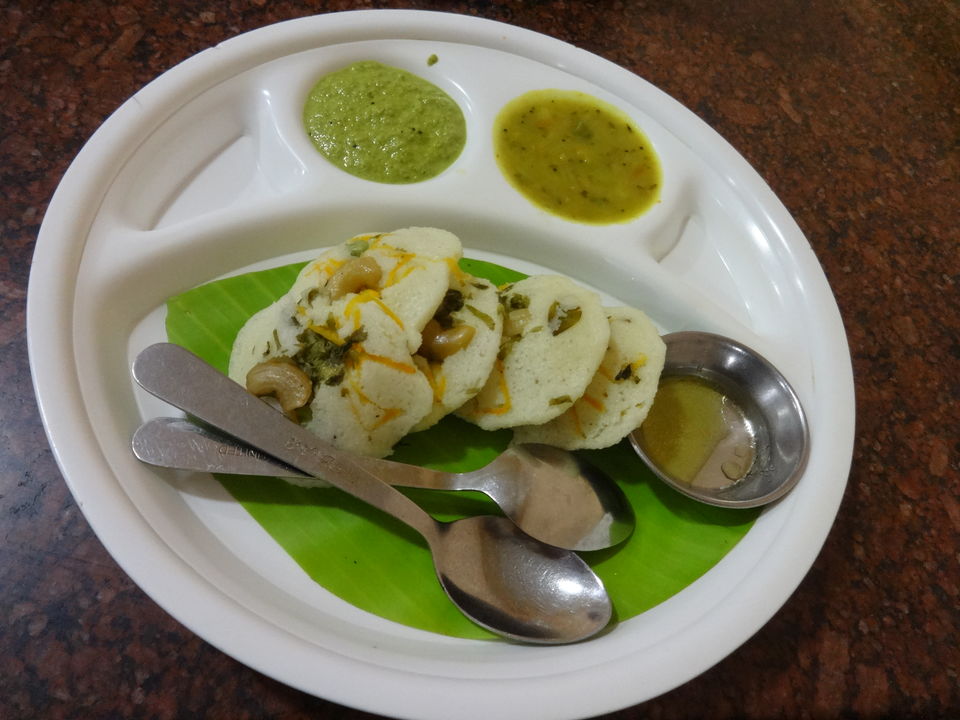 Kanchipuram / Kanchi is in Tamil Nadu, India - One of the busiest ancient towns in India with numerous magnificent temples and also well known for its high quality silk sarees / handlooms.
It was an unplanned visit to the town, I had spent the day at my maternal town (Cheyyar / Tiruvettipuram) which is 35 - 40 km from Kanchi. I was accompanied by my mother and we reached Kanchi at 6pm. There are more than 100 temples in Kanchi, but we had just 4 hours to spend in the town as we were traveling back to our hometown.
Looking at the traffic, we decided to visit two of the famous temples - KANCHI KAMAKSHI AMMAN TEMPLE and VARDHARAJA PERUMAL TEMPLE
We hired an auto to visit both the temples. I would suggest people to travel by shared auto to save money and also it is a better way to control the traffic as responsible citizens.
Kanchi Kamakshi Amman Temple - 
It is one of ancient and vibrant temples - The main deity is goddess Kamakshi (One of the forms of Goddess Parvathi). The temple's building was under renovation. There is a lovely elephant who welcomes all the devotees in to the temple. It took almost an hour for us to get the darshan of goddess Kamakshi who sits beautifully in an yogic posture with the colorful flowers on her.
To know more about this temple - https://en.wikipedia.org/wiki/Kamakshi_Amman_Temple
Varadharaja Perumal Temple - 
It took almost 30 mins from Kamakshi temple to reach here. This is again a magnificent temple with the artistic pillars and sculptures. The main deities are Lord Vishnu and Goddess Lakshmi. The temple is large and neatly maintained. After the darshan of Lord Vishnu who is in the form of Varadharaja Perumal in this temple, we have to get the ticket for BALLI / LIZARD Darshan which is an interesting one where you have to climb the ladder / steps to touch and pray the engraved Golden Lizard, Silver Lizard, Sun and Moon on the ceiling.
To know more about this temple - https://en.wikipedia.org/wiki/Varadharaja_Perumal_Temple
After visiting the two temples, we headed to HOTEL SARAVANA BHAVAN (Near MM Hotels, Kanchi) for the dinner. Tamil Nadu is well known for the amazing food and especially IDLIS and its side-dishes. Saravana Bhavan is one of the popular food chains in Tamil Nadu. We ordered Mini Rava Idlis, Idiyappam, Chola Puri and Curd Vada - All of these food items were very tasty and the quality was good. I would definitely suggest to the future visitors as well.
This is how i spent four hours in Kanchi, India :)
Travel and Explore!