One of the most popular destinations in India, Jaipur's landscape is sprinkled with magnificent forts, smiling people, and colourful fabrics. It is such a versatile city that there is always something new to explore.
If you are planning a trip to the Pink City of India and are looking for unique experiences, then go through the list below.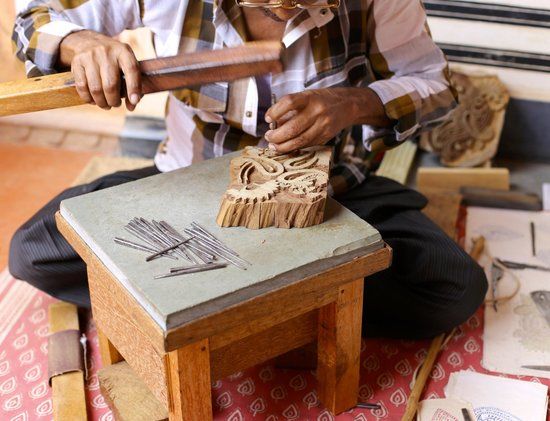 Learn about the ancient art of block printing at Anokhi Museum of Hand Printing. The museum is dedicated to preserving the rare, traditional and eco-friendly hand printing craft of Rajasthan. The museum conducts block carving and printing demonstrations.
You can buy a range of handcrafted products in form of jewellery, books, apparel and textiles from the in-house shop.
Location: Chanwar Palkiwalon ki Haveli (Anokhi Haveli), Kheri Gate, Amber, Jaipur
Charges: Rs. 30 for adults; Rs. 20 for students; Rs. 15 for children (entry fees per head)
Timings: Tuesday - Saturday: 10:30 am - 5:00 pm; Sunday: 11:00 am - 4:30 pm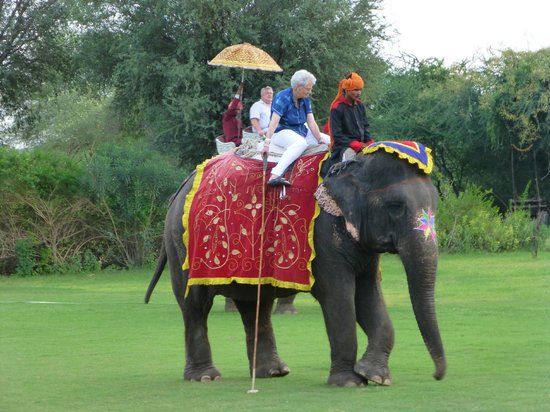 Spend your holidays in the company of smart, compassionate and playful elephants at Dera Amer. Nestled in the foothills of the Aravali Range, the Elephant Safari is a one-of-a-kind experience.
Managed by a Rajput family, you get a chance to camp with the elephants under the moonlight, trek with them through the thick forests, watch an elephant polo match, enjoy a 3-hour tour of the sprawling area on its back, and connect with the beautiful elephants by washing and bathing them.
Location: 2, Yudhishtra Marg, C-Scheme, Jaipur
Charges: Rs. 4,750 per head cost for one hour; half-day tour starts from Rs. 8,000
Timings: 11:30 am - 12:30 pm, 7 days a week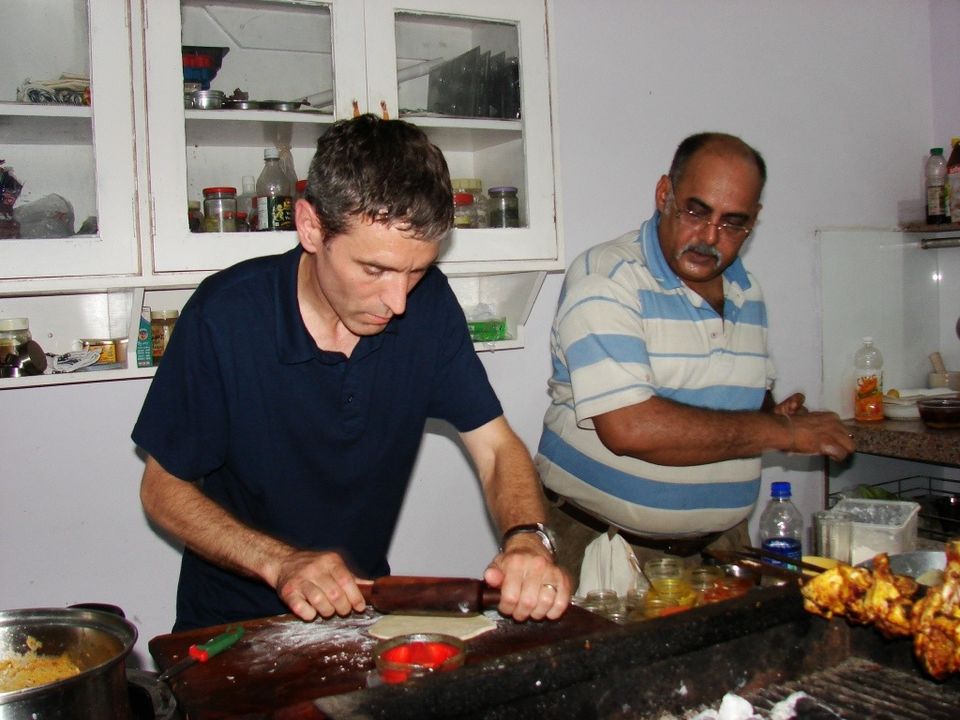 Can't get enough of Rajasthani food? The city's vibrant and traditional gastronomical scene has given birth to many unique food experiences like food tours, private cooking lessons, and morning bike tours.
Become skilled at cooking the best of Rajasthani food by enrolling in Jaipur Cooking Classes. Spearheaded by Chef Lokesh Mathur, learn to make authentic Rajasthani cuisine, right from Dal Bati Choorma to Ghewar, before you head home.
Location: 33, Gyan Vihar, Nirman Nagar, Jaipur
Charges: Fees differ
Timings: 12 am - 5 pm, 11 pm - 12 am, 7 days a week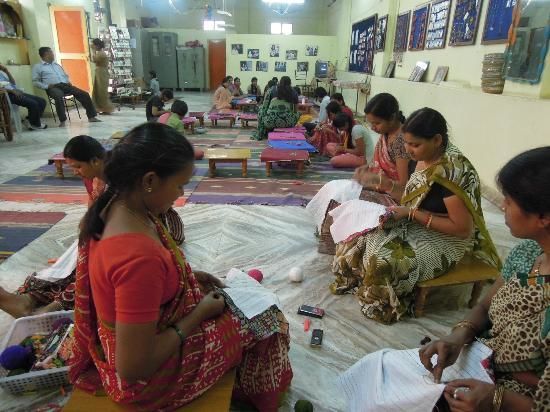 While on your trip to Jaipur, why not help improve the precious lives of street children via the Ladli Vocational Training Centre. Tourists from across the world come to meet the energetic kids of this non-profit organization.
You can walk around, interact and click pictures with the children. Buy beautiful jewellery, bags, cards and handicrafts endearingly handmade by the kids. The proceeds of the sale are utilized to run the centre and help more children.
Location: 74, Govindpuri, Rakdi, Sodala, Jaipur
Charges: Entry free
Timings: 10 am to 5 pm, Monday to Saturday
Savour these wonderful experiences on your trip to the Pink City and top it all off with a relaxing stay at Fortune Hotel in Jaipur. Book your accommodation today.