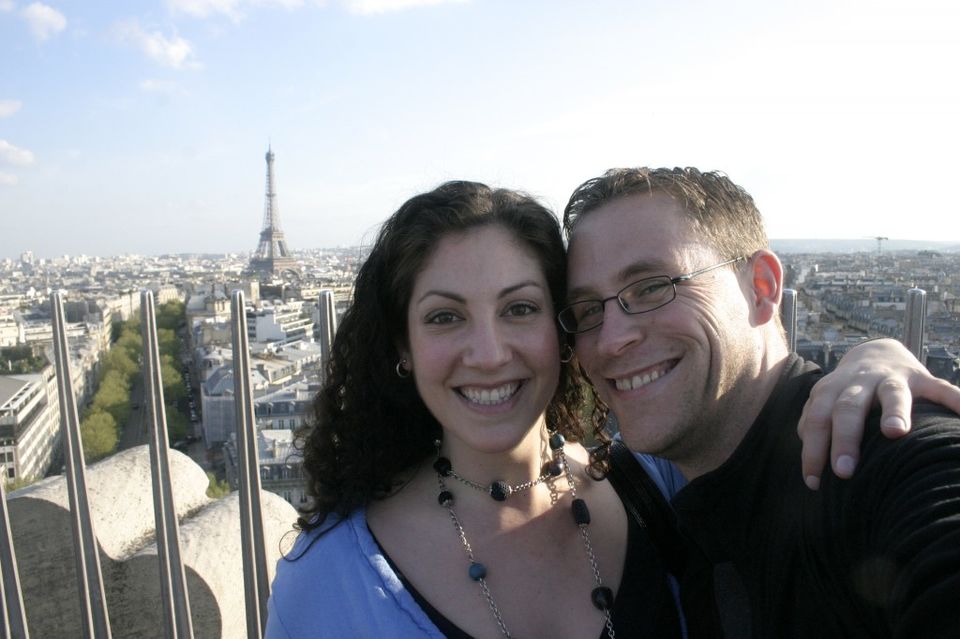 France, in Western Europe, encompasses medieval and port cities, tranquil villages, mountains and Mediterranean beaches. Paris, its capital, is known worldwide for its couture fashion houses, classical art museums including the Louvre and monuments like the Eiffel Tower. The country is also renowned for its sophisticated cuisine and its wines. Lascaux's ancient cave drawings, Lyon's Roman theater and the immense Palace of Versailles are testaments to its long history.
Places to Visit in France
Marseille - One of Europe's oldest cities and France's second largest city, Marseille is a major Mediterranean seaport located off the southeast coast of France. Boasting an idyllic climate, Roman ruins, medieval architecture and distinguished cultural venues, Marseille is also a working city with several universities and industries. At the core of Marseille is its old port. Dominated by two historic forts, this bustling harbor is lined with waterfront cafes, shops and bars. One of Marseille's best natural attractions, the Calanques are a series of small inlets with astonishing blue water and majestic limestone cliffs.
Lyon - Located in east-central France, Lyon is the capital of the Rhone department in the Rhone-Alpes region. Boasting a long history, Lyon today is the third largest city in France, known for its historic architecture, gastronomy and vibrant cultural scene. Lyon is comprised of various districts, each offering their own share of interesting treasures. For example, Presqu'île is the heart of the city with its restaurants and bars, while Croix-Rousse is known for its hundreds of hidden passageways. Fourvière boasts Roman ruins and Gothic churches, and Brotteaux is the wealthy district containing the beautiful Tete d'Or park.
Strasbourg - Situated right on the border of France and Germany, Strasbourg is the capital city of the Alsace region. The city serves as the seat of the European Parliament and numerous other important European institutions such as the European Court of Human Rights and the Council of Europe. The city's historic center, Grande Île, is what makes Strasbourg one of the best places to visit in France. Here among a blend of both French and German architecture, visitors can find many museums, shops, cafes and striking attractions such as the stunning Gothic cathedral, which features intricate carvings and a 300-year old working, astrological clock.
Arles- Once the home of master artist, Vincent van Gogh, Arles is a Provencal city of remote tranquility and arresting beauty. One of the city's biggest attractions is the surviving remnants of Roman architecture, which include the Roman Amphitheater. This large arena serves today as a venue for bullfights, festivals and other special events. A few other significant Gallo-Roman structures are the Classical Theatre, the Cryptoporticus, the Obelisk and the Church of Saint Trophime.
Biarritz - Just a few miles from Spain in the heart of the French Basque country, Biarritz is a tranquil yet elegant seaside resort. Located on the Bay of Biscay, Biarritz is prized for its lovely beaches that offer excellent swimming and world-class surfing. The main beach, Grand Plage, gets very crowded in summer, but there is also a long surfers' beach on the Boulevard du Prince de Galles, called Cote de Basque. Along the main bay is the town's notable rock formation, the Rock of the Virgin, which is connected to the mainland by an old iron bridge built by Gustav Eiffel.
Loire Valley - A popular tourist destination, the Loire Valley is a region in the center of France, regarded for its spectacular scenery, splendid chateaux, picturesque vineyards and historic villages. The Loire Valley stretches 280 km (175 miles) along the Loire River, twisting and turning through some of France's most beautiful villages and charming chateaux. Some of the most famous chateaux include Chambord, Amboise, Rivau, Chinon and Chenonceau. The valley is home to many wineries that offer tours and wine tastings.
Bordeaux - Built upon the River Garonne just half an hour inland of the Atlantic Ocean, Bordeaux is a major port city stuffed with fine architecture, historic sites, exceptional shopping and a world-class arts and culture scene. Bordeaux's city center, features more than 350 historic structures and landmarks that include medieval churches and charming old bridges such as the Ponte de Pierre. The city also features several beautiful plazas of which the Place de la Bourse is the most stunning with its mirror-like effect. A visit to Bordeaux would not be complete without a drive through the surrounding wine country where tourists can admire picturesque villages, vineyards and chateaux.

Paris - Attracting more than 45 million visitors annually, Paris is the world's most popular tourist destination. Dubbed various nicknames like the City of Lights, City of Love and Capital of Fashion, Paris is the capital city of France, known for its romantic ambiance and command in industries like business, entertainment, gastronomy, fashion and art and culture. In addition to iconic landmarks like the Eiffel Tower, Arc de Triomphe and Notre Dame Cathedral, Paris is also home to some of the world's finest museums that include the Louvre Museum and Musee d'Orsay.