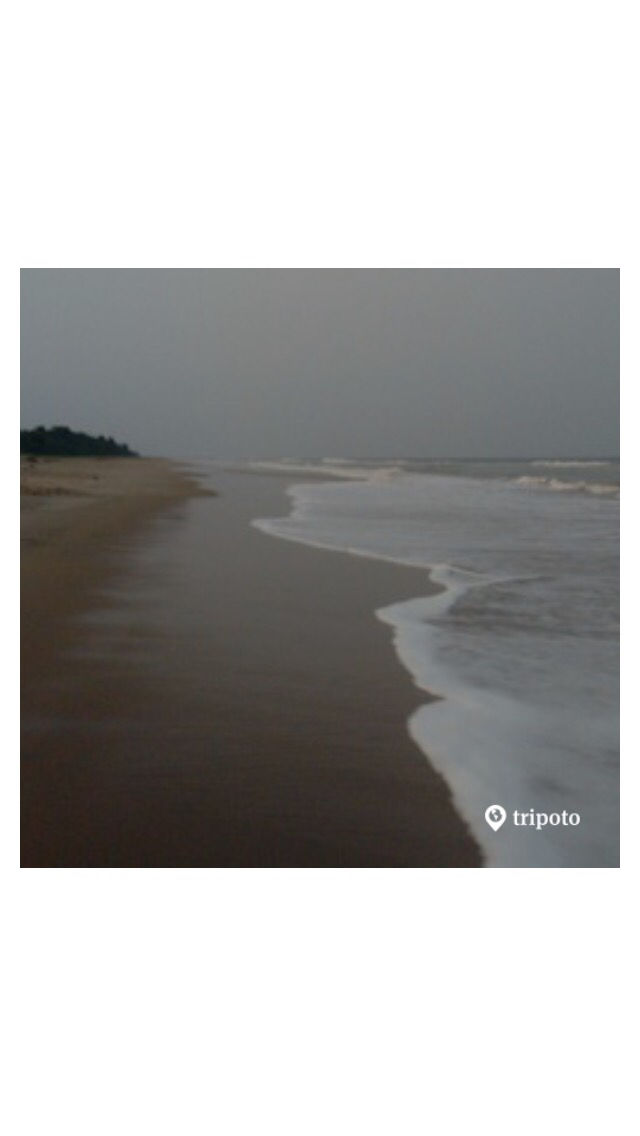 It's right saying that unplanned trips are far better and adventurous than completely planned trips.It's just that if you have the right person to travel with even the unplanned trips become the most fun and memorable journeys.
Pondicherry or Puducherry: French capital of India where one could easily find french culture and french colony, a place with the french connection. The distance between Chennai and Pondicherry is around 160Km and the journey from Chennai to Pondicherry is one of the best road trips itchy feet could miss.
Me and one of my friend were on business travel in Chennai for few days and one of the best places to visit around Chennai is Pondicherry. Since it was an unplanned trip we had no idea what all to do and where all to visit so it became the fun and adventure and most importantly an exploration of a city new to us. On our last weekend in Chennai suddenly we thought of visiting this place named as the French capital of India after the cancellation of our planned trip to Bangalore. On Saturday night we were trying to book bike or car so as to go for the trip next morning but nothing was finalized as there were no available on such a short notice so we decided to leave it on luck to get a rented car or bike the next morning.
Next morning, we woke up with a hope of getting rented car and after having our breakfast, we took our necessary things and reached one place in Chennai in search of a person for the rented car. It was one such struggle to find the exact place in Chennai if you are not aware of local language. Finally, somehow we manage to find the exact place and get the car.After completing all the formalities, we decide to take up the shortest route to Pondicherry as we are already late due to our hunt for the car.
After we started our journey, we searched for places to visit in and around Pondicherry and we made a short list to cover all the places during our one-day road trip. Crossing Chennai city finally we reached East coast road and our road trip had begun successfully.
While travelling to Pondicherry we decided to visit two other places : Crocodile Bank and Mahabalipuram.
1.Crocodile Bank:
The Madras Crocodile Bank Trust and Centre for Herpetology (MCBT) is a reptile zoo and herpetology research station, located 40 kilometres (25 mi) south of the city of Chennai, in state of Tamil Nadu, India.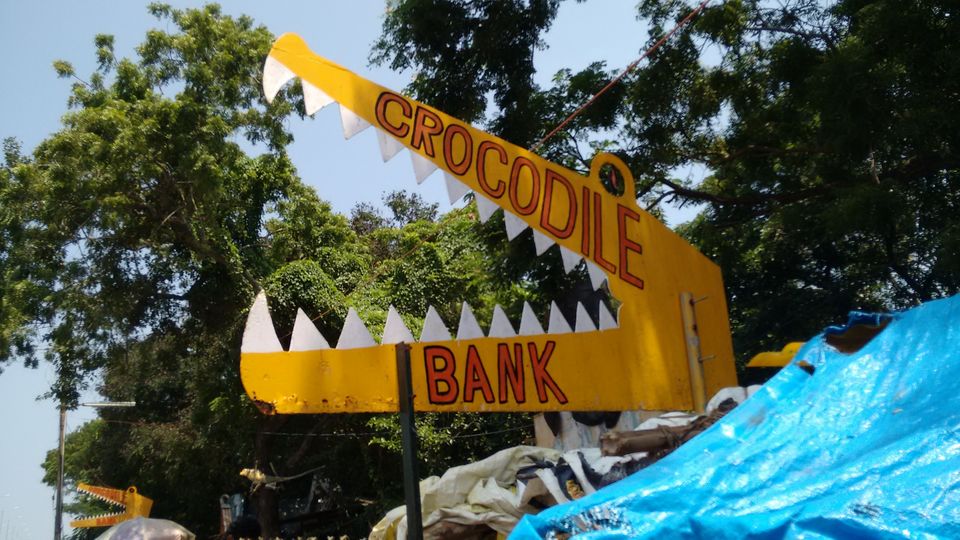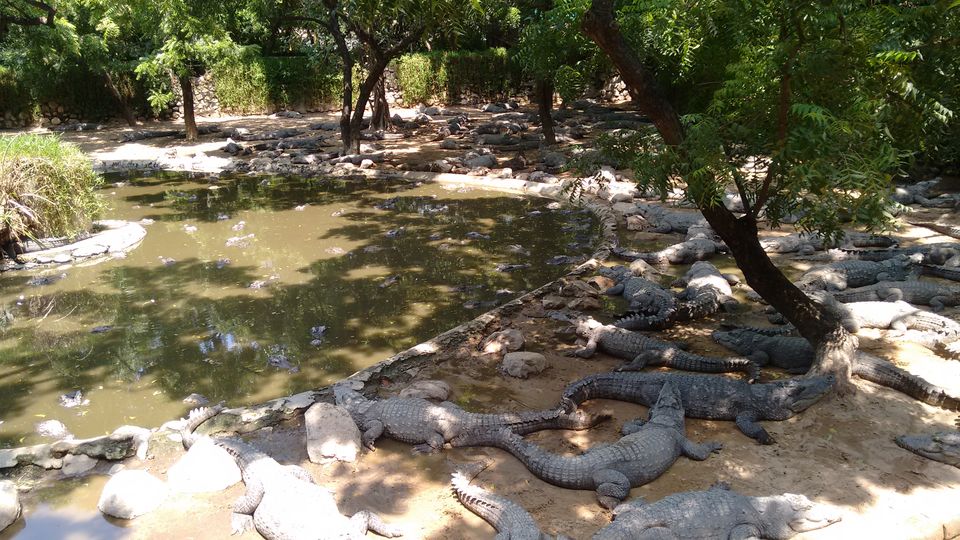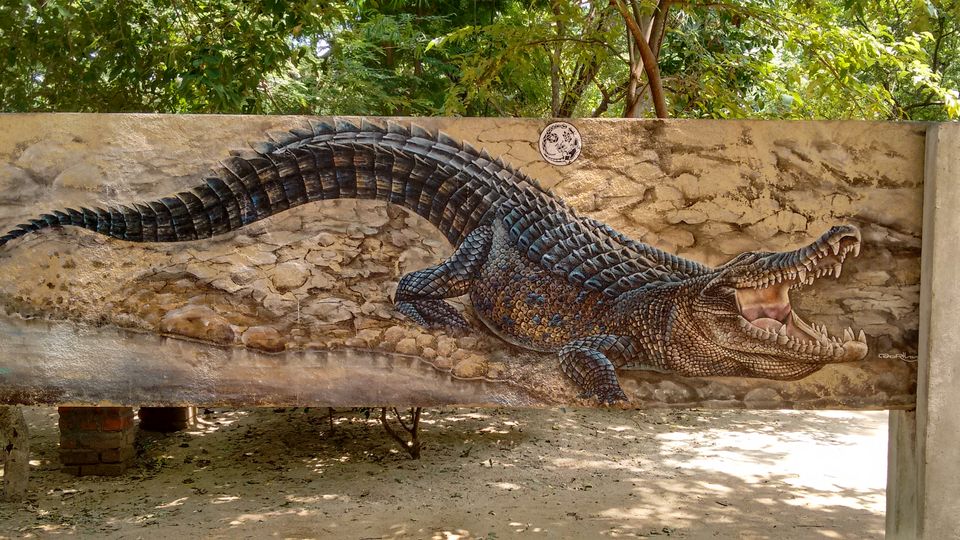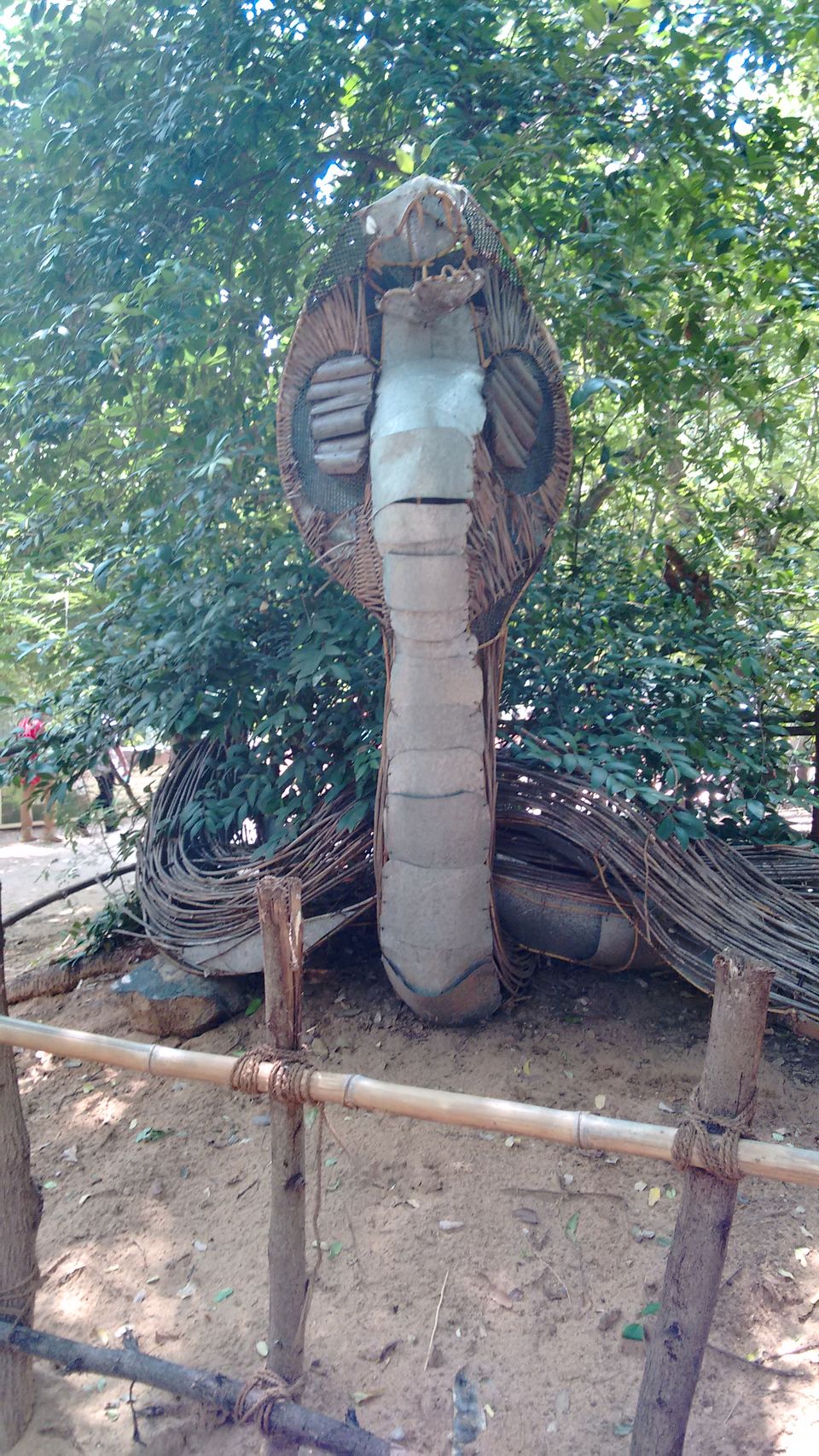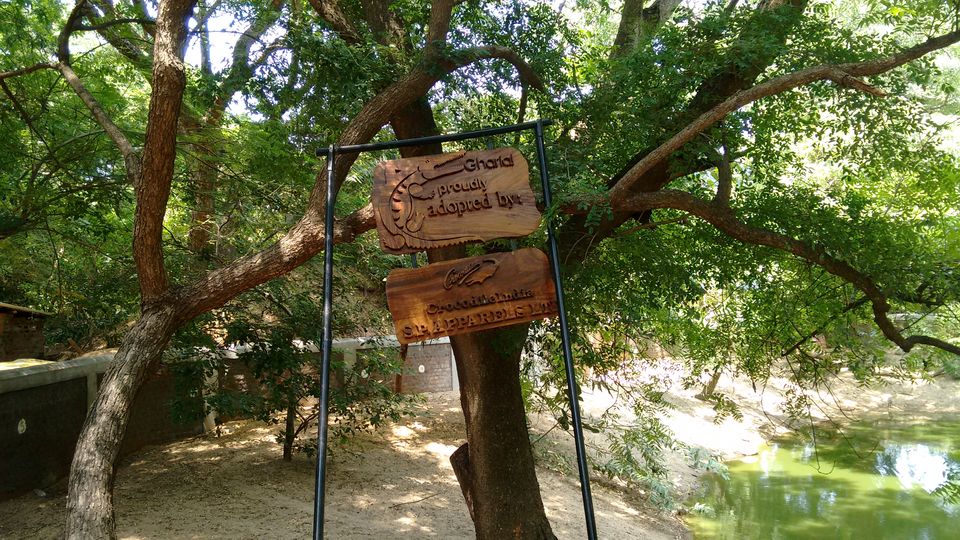 We reached crocodile bank at 12:45PM and after taking tickets we explored the whole crocodile bank and seen a huge number of crocodiles and turtles. We also get to know about different species of crocodiles.
Since it was too hot there in Chennai so we decided to buy cucumbers to remain hydrated throughout the journey.
2. Mahabalipuram
Mahabalipuram is also known as Mamallapuram, which is around 60 km from Chennai and around 20 km from crocodile bank. So we reached our next destination around 2:15 PM. Mahabalipuram is a historical place with the group of monuments in the form of chariots, rathas, temples etc.As I and my friend are fond of architectural photography, we spent our time their just for taking few pictures of the monuments and places in Mamallapuram. People who are fond of historical places must visit this place.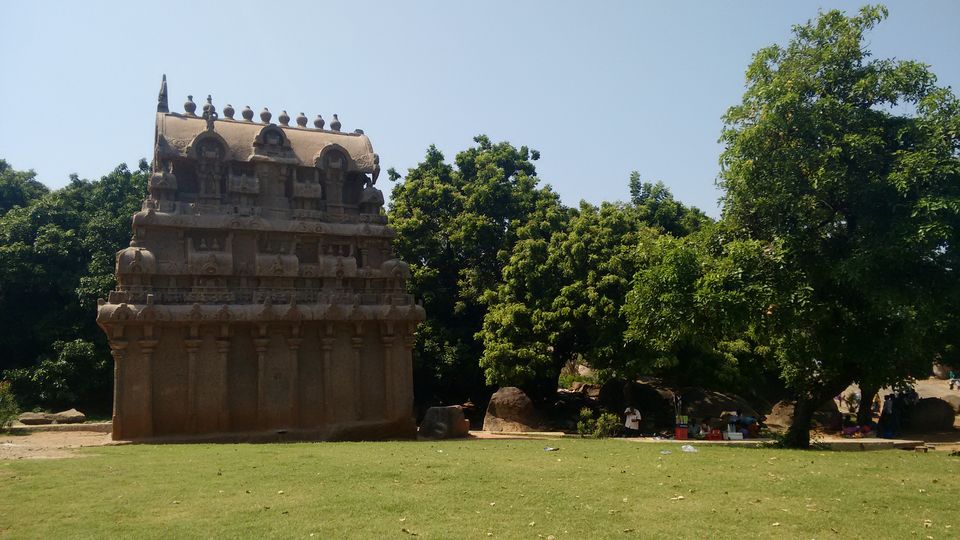 After covering milestones of our journey, we headed straight towards Pondicherry as there are many things in our mind to visit in Pondicherry. But as we move towards Pondicherry we realized that journey and the road trip is more exciting and beautiful than the destination could be.
While our journey we found a number of beautiful views and we also stopped at many locations just to capture the beauty of Pondicherry East Coast. It was a wonderful experience of the road trip. Anyone who want to visit Pondicherry would love the journey if he had its own rented car or vehicle of his own.
In Pondicherry, we decided to visit Paradise beach but since we are hungry and our phone's batteries were about to die, we decide to take a halt for lunch.While searching for good restaurants we found Hotel Mango Hill on our way and decided to take a break. This is one of the best places we visit throughout our journey. A small library section, french style interior, swimming pool side, refreshment areas and much more including wonderful food.We ordered some food and took rest for a while to gain our energy back to enjoy the Pondicherry in its own way.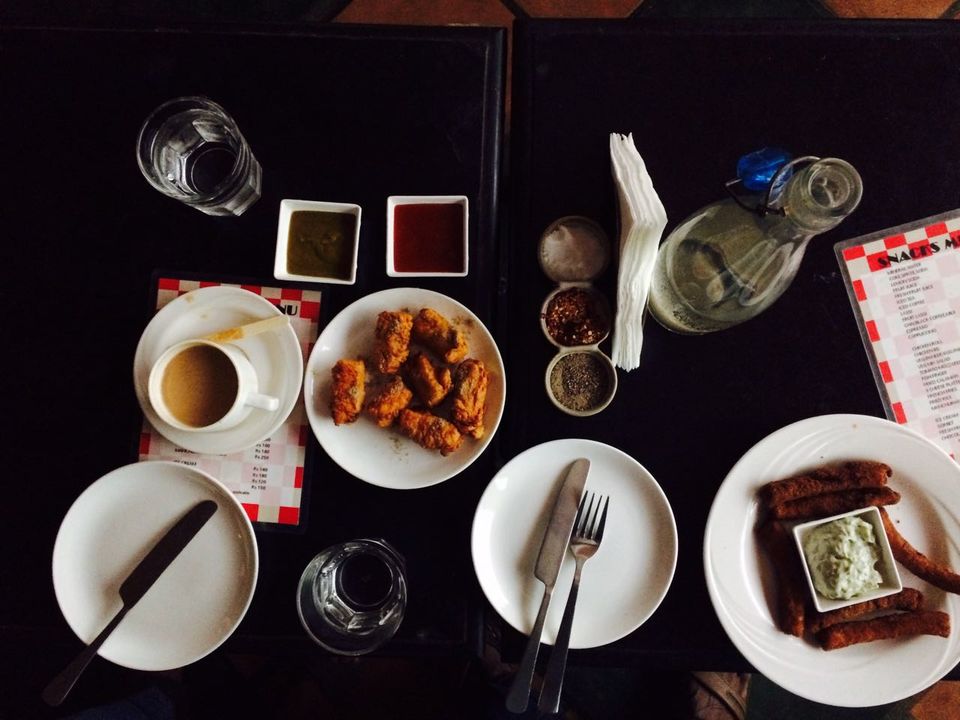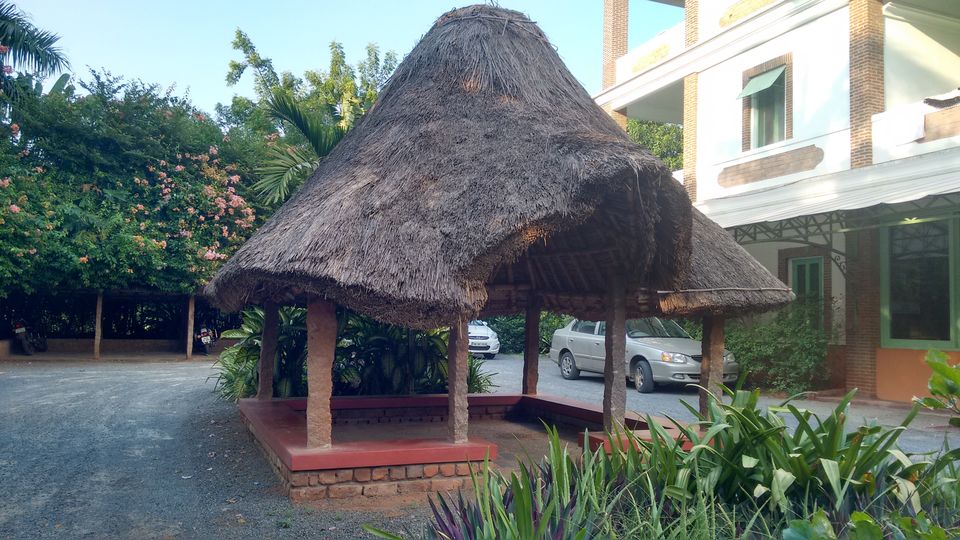 I would recommend to all those reading this blog to visit this resort while traveling from Chennai to Pondicherry. You will definitely find the retreat to yourself.
After having our lunch we headed towards our next location Paradise Beach.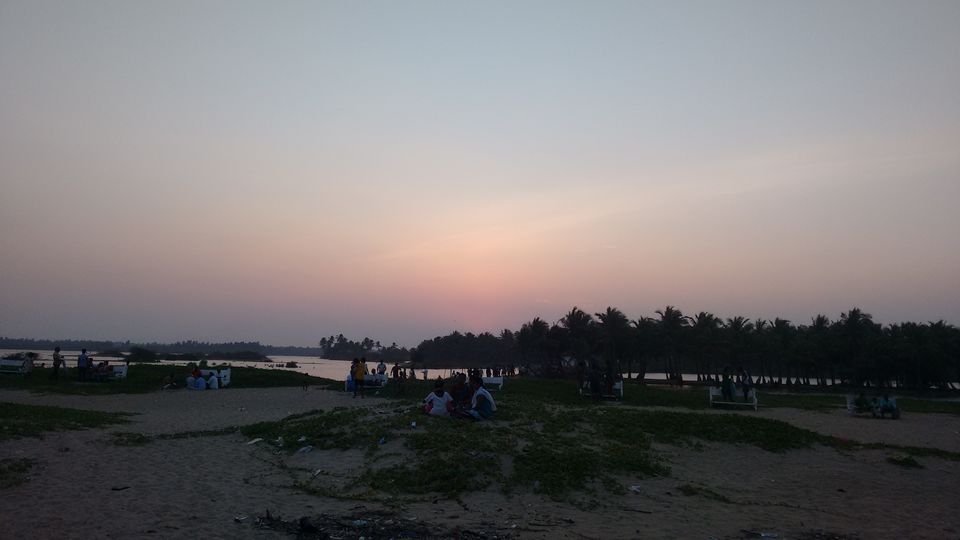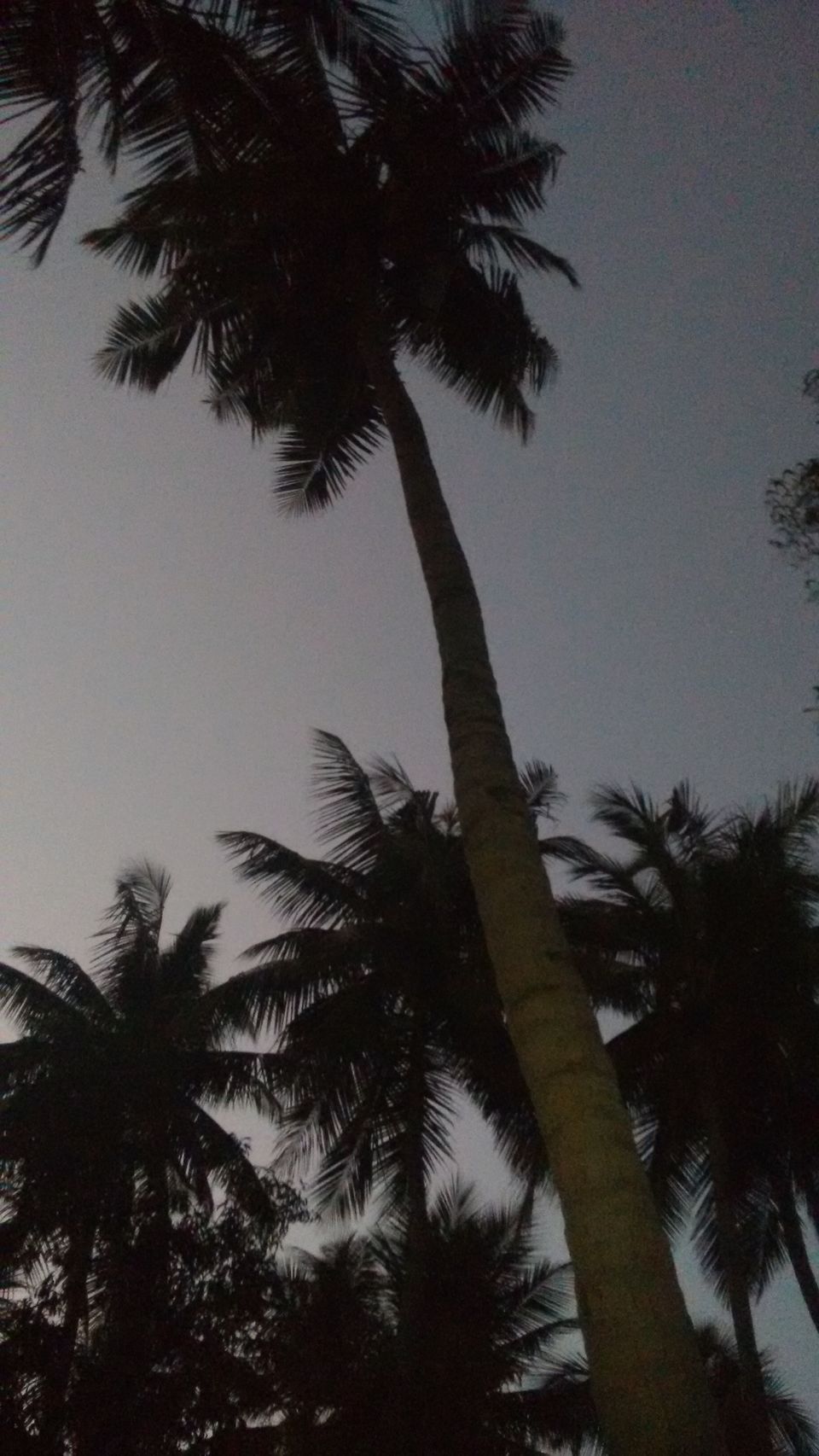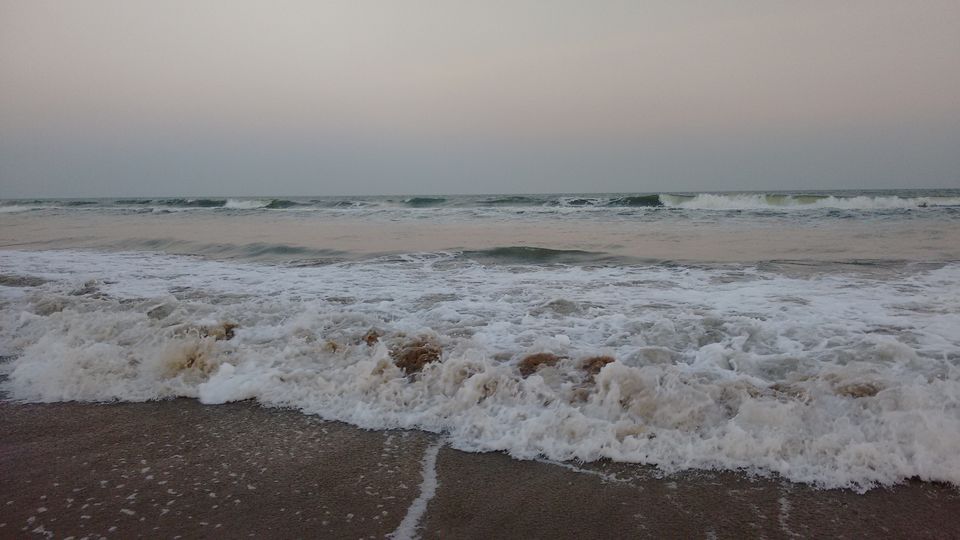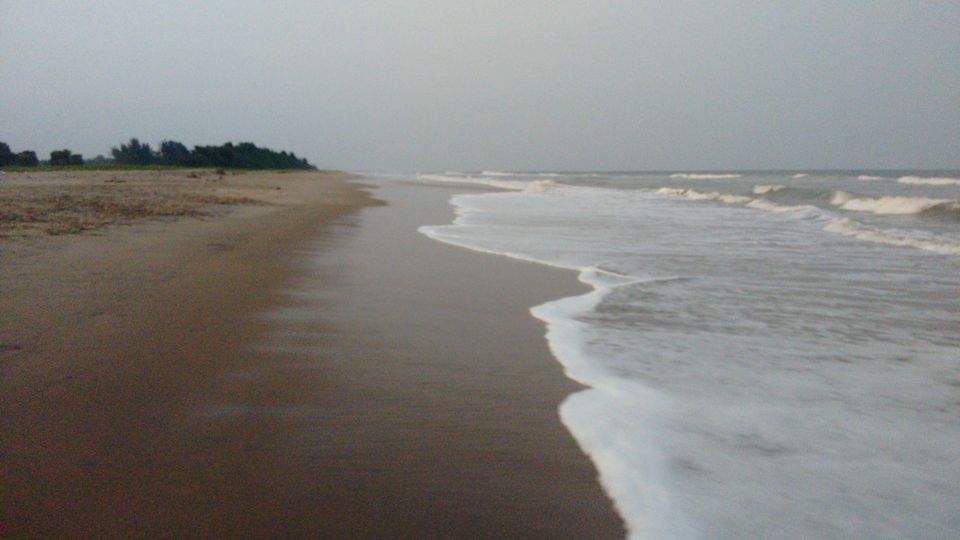 Paradise Beach is one of the beaches in Pondicherry which attracts most of the crowd. It has got its own serenity and peace. After the whole day of traveling, sitting there and watching waves coming and going gives immense pleasure and peace.After we are relaxed and enjoyed a bit in waves we sat there to enjoy the sunset.
Since we were short of time , we decided to head back but you all could manage time if you start a bit early and could visit places like French Colony, Stone Beach and Aurobindo Ashram.I would like to thank my friend Shishir Chandrabose for being my road trip partner and making it a awesome and wonderful trip.
Roadtrip from Chennai to Pondicherry is one memorable voyage that shall be taken by everyone once in life. It's a refreshing road trip with wonderful views throughout the journey.Planned or Unplanned trip to Pondicherry would be a joy ride.Go for it!!!