It was a Friday morning and i woke up early only to pack my bag before leaving for a scheduled session in Chennai so that I wont have to return back home post session and could head straight towards the chennai bus stand to board bus for Pondicherry.
By 4 P.M. I got into the bus, I took one that follows by pass route so that I could reach pondy as soon as possible as I didn't prebook my pondy stay. In 4 hours I reached pondy and rushed to look up for stay options. finalised a decent guest house nearby bus stand only for that particular night as I knew I am not going to spend rest of the weekend there (safety concerns).
Saturday morning, i checked out of the guest house at 5:00 a.m. itself and took the bus. No, not to find another stay, but towards Auroville . it is known for its beach, Temple, Ashram, café, cycling, meditation, retail outlets, peace, contemplation and much more!. got down at Auroville bus stop and took an auto for temple as it was 13 km from the bus stand (not the best route!).
I had got plently of time with me before the temple entry gate actually opens at 9:30 a.m. so I opted to have my breakfast inside the ticket counter premises there at one of the cafes, inquired about the tickets for meditation inside temple, they have also got several stores there inside the premises selling imported items like captivating paper bulbs, scented candles, dresses, etc. and there is also a separate cycling path for the ones who want to cycle their path around! This all turned out to be a great passtime for me :)
Finally the temple entry gate opens and i couldn't resist capturing what I liked seeing on the way!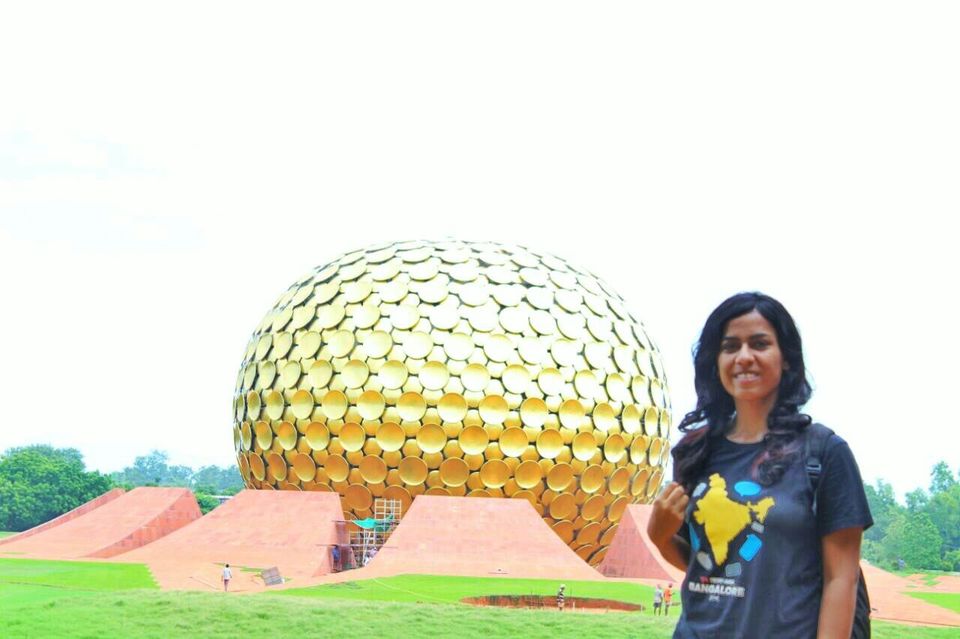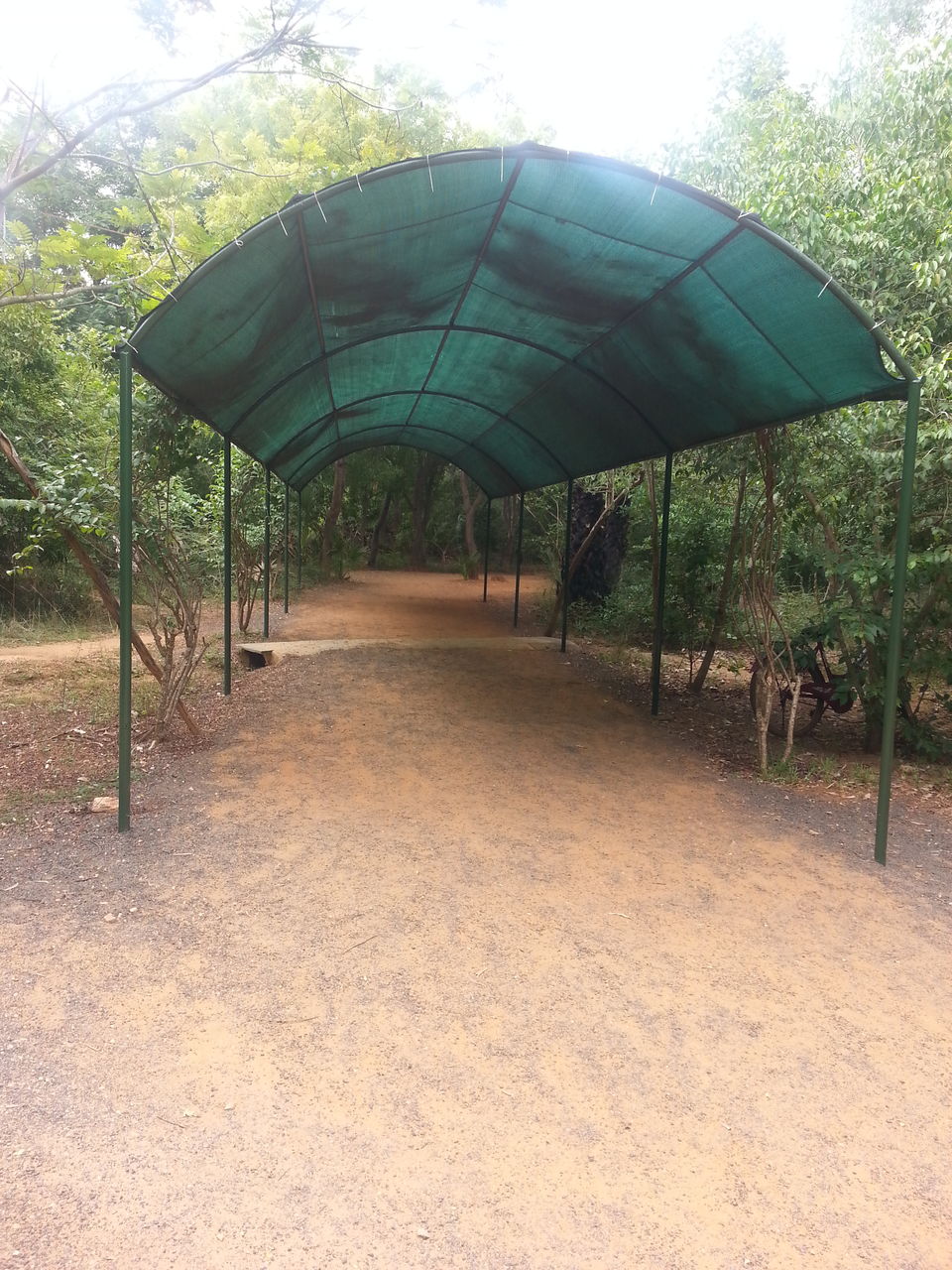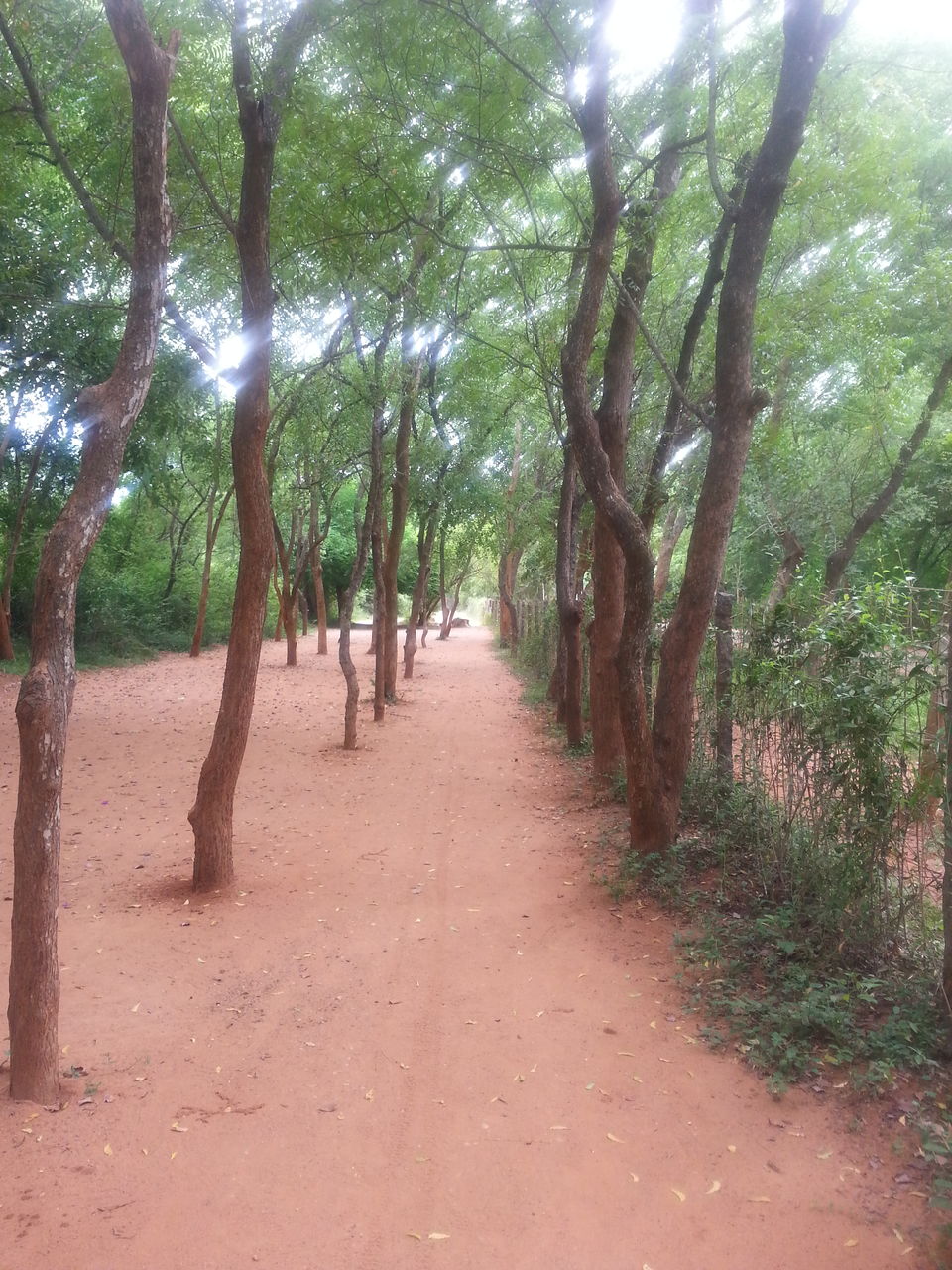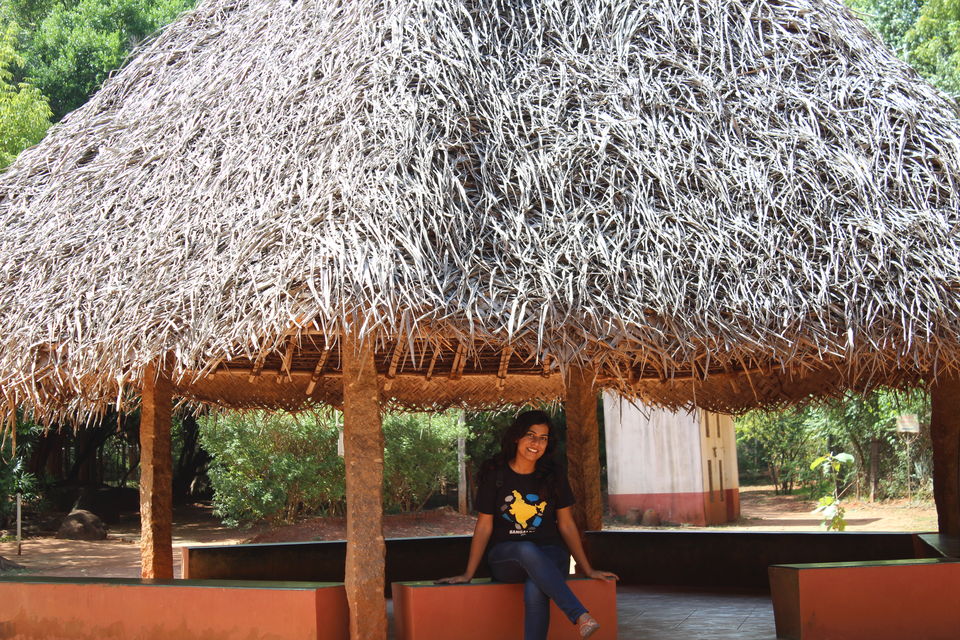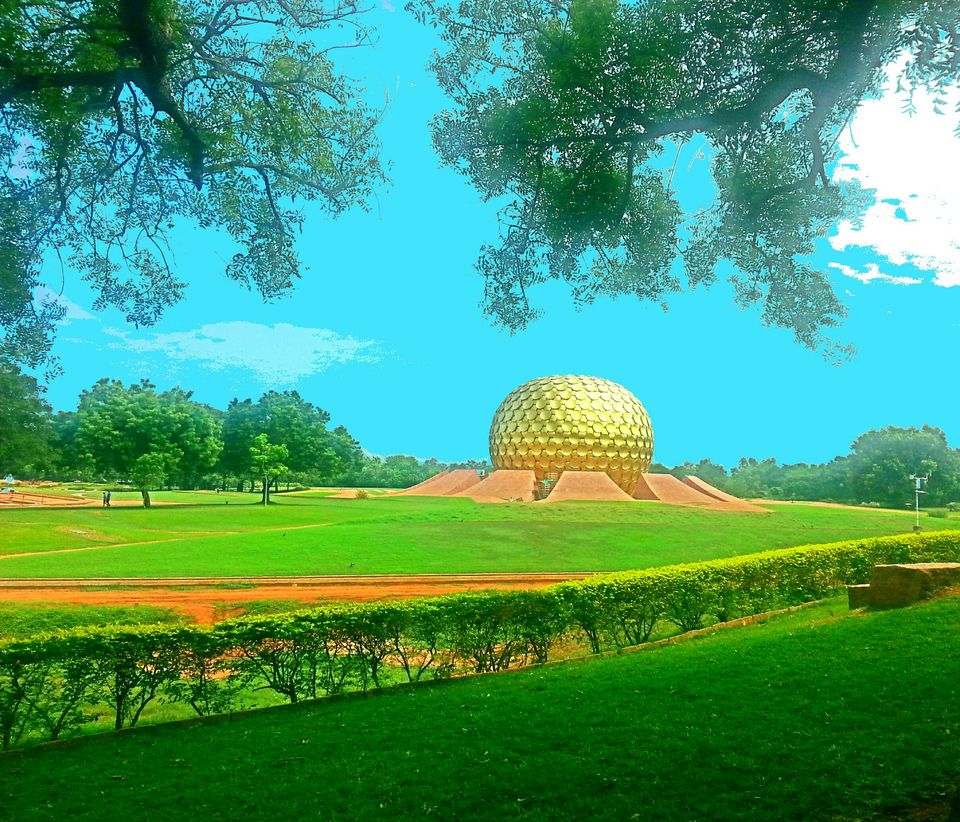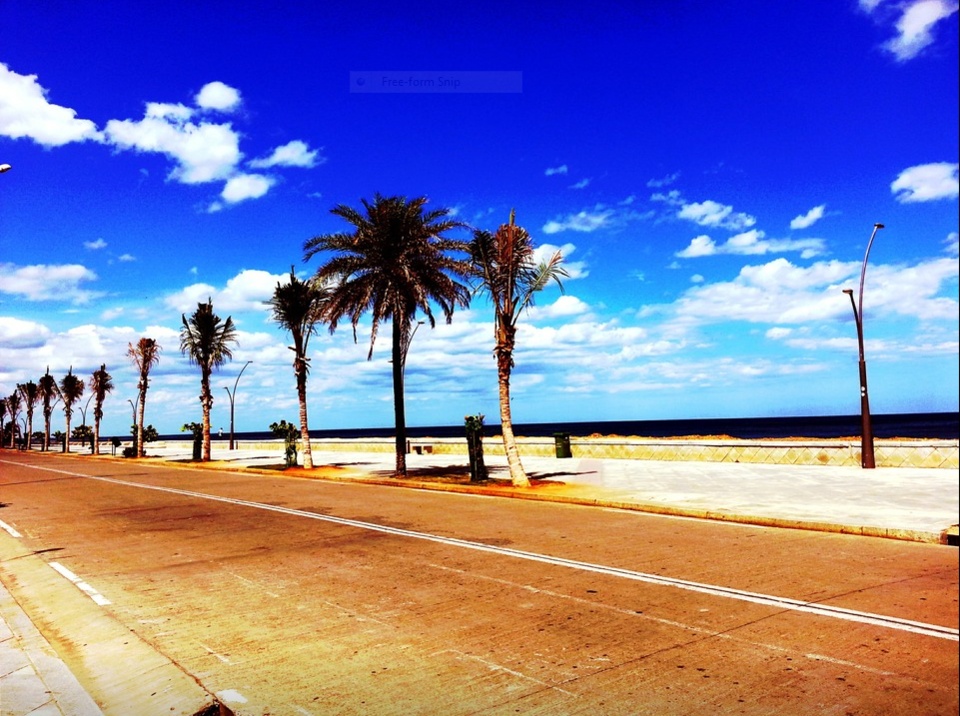 Decided to take a different route ( shorter and budget friendly) to pondy. So walked for 1.5km towards a nearby village named "kottakarai" from where I got direct bus to pondy bus stand :)
As soon as i reached bus stand by 12 noon I had full day with me and even though i had my backpack ON since morning, I still had no plans of looking up for room to stay and wanted to go scuba diving instead so I quickly got into another bus that dropped me near scuba point in 30minutes!
They alligned me in the evening training batch. So again I was left with 2-3 hours to spend the way I like. I opened Maps and decided to walk towards " le café " first to have afternoon meal. Then headed towards the beach nearby! It was afternoon and sun was shining bright so seated on the sheltered shacks there admiring the view :)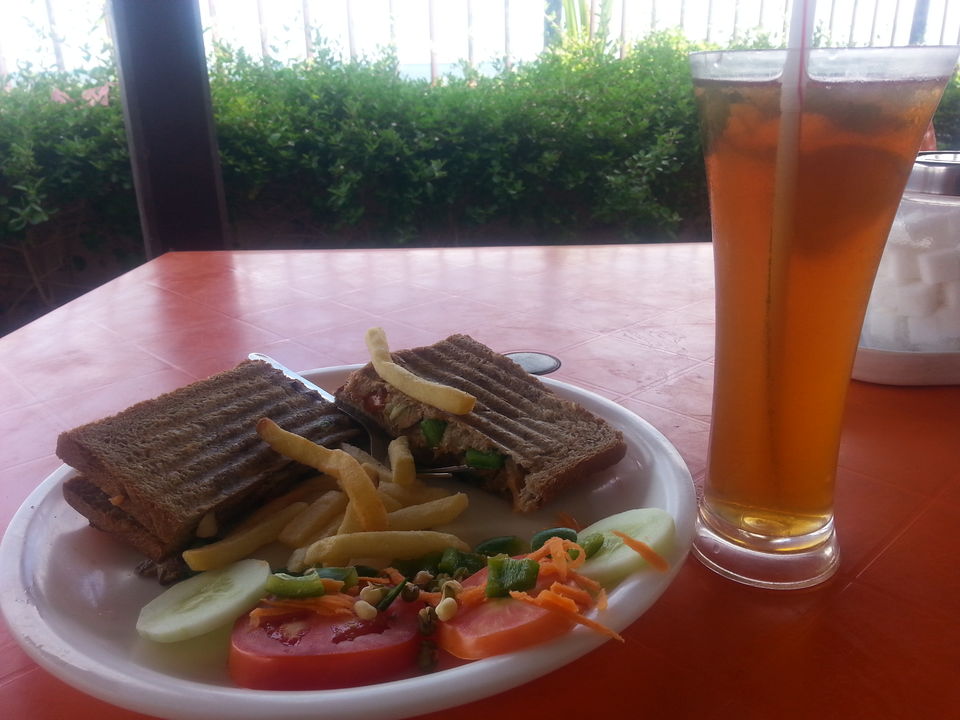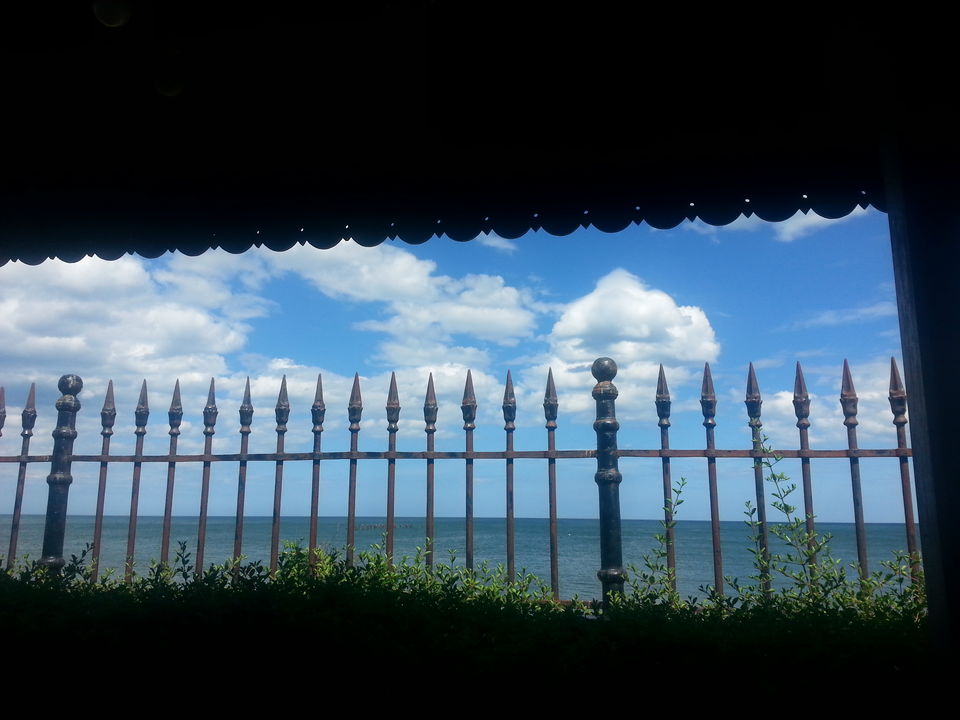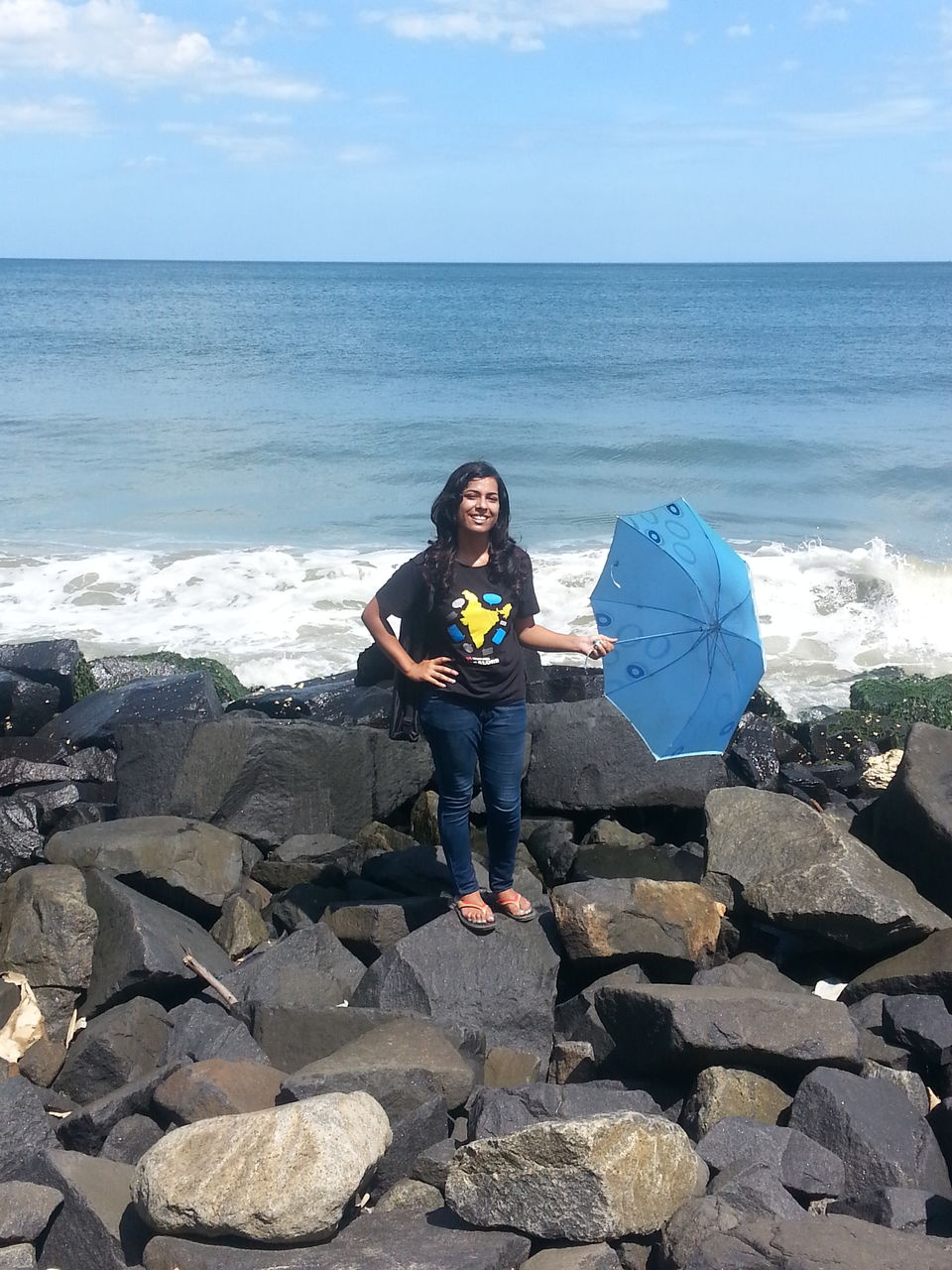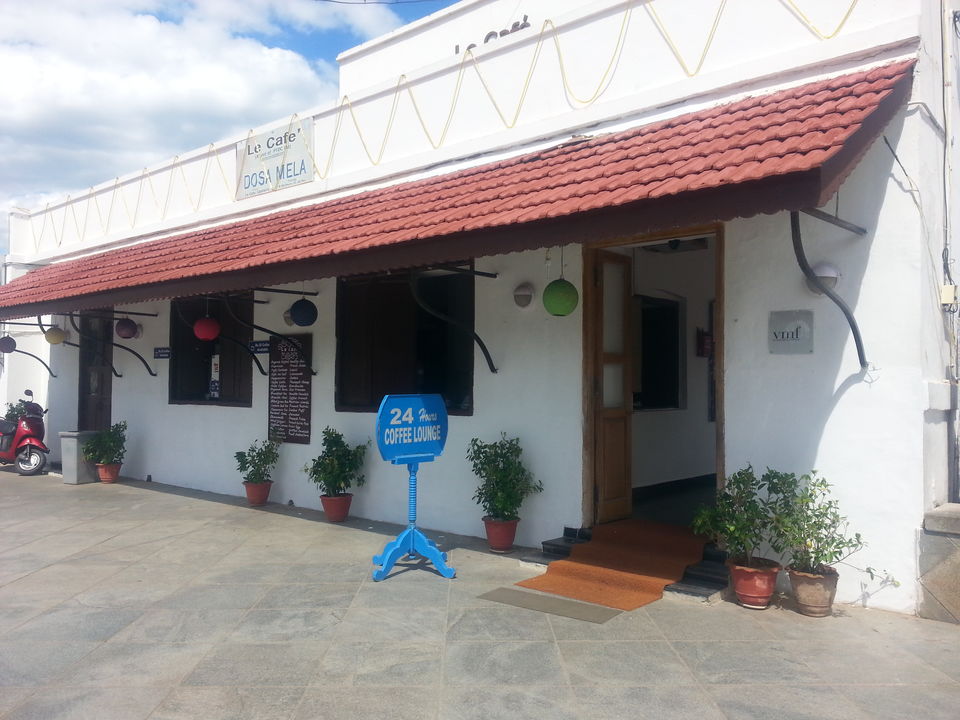 It was 4:00 p.m. by then and I had to rush towards scuba point for attending the session prior to actual dive next day. Had an engaging 2 hour session there wherein they trained us on important How to's before the actual dive day :)
while returning back from the scuba point it was already 6:00 p.m. and I was left with only one task of finding a place to spend the night! I quickly checked out few more guest houses and found the one that was definitely worth it! It was well maintained, clean, had spacious room, double bed with a separate balcony, proper lighting, toilets, good ambience, separate parking space for cycles/two wheelers/cars, super tight security level and good internet connectivity! i kept my bag there and again rushed towards The rock beach nearby (200m) from my stay!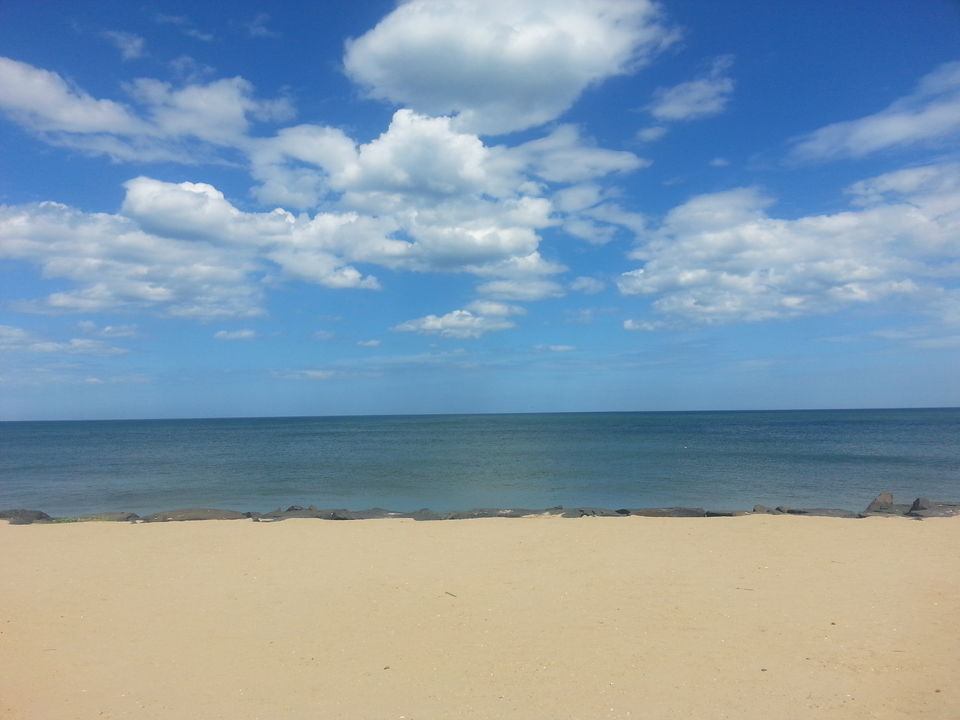 Never seen a beach with this level of security during nights!
Not that i didnt feel secure on other beaches i have been to, but being at this beach is like experiencing a different feel!
Security checks can be seen at every corner around the beach here, and "no vehicles allowed" barriers to make 3-4 km way for pedestrians, separate multiple parking areas around the beach, people of every age group taking a walk/doing activities, 24hour cafe serving different mouthwatering cuisines, shopping stores, all lightings everywhere for several kilometers, all this and so much more has made this spot my personal favourite in pondy ::)
Oh yes and this town is super clean, absolutely litter free which left me amazed!
My heart was longing to stay for all night long here!!
i got back into my room by 10:30 p.m. and I liked my room so much that I extended my stay there for Sunday night as well for the two reasons : it was close to my scuba point and also it was such a happening place that remains awake till late in nights!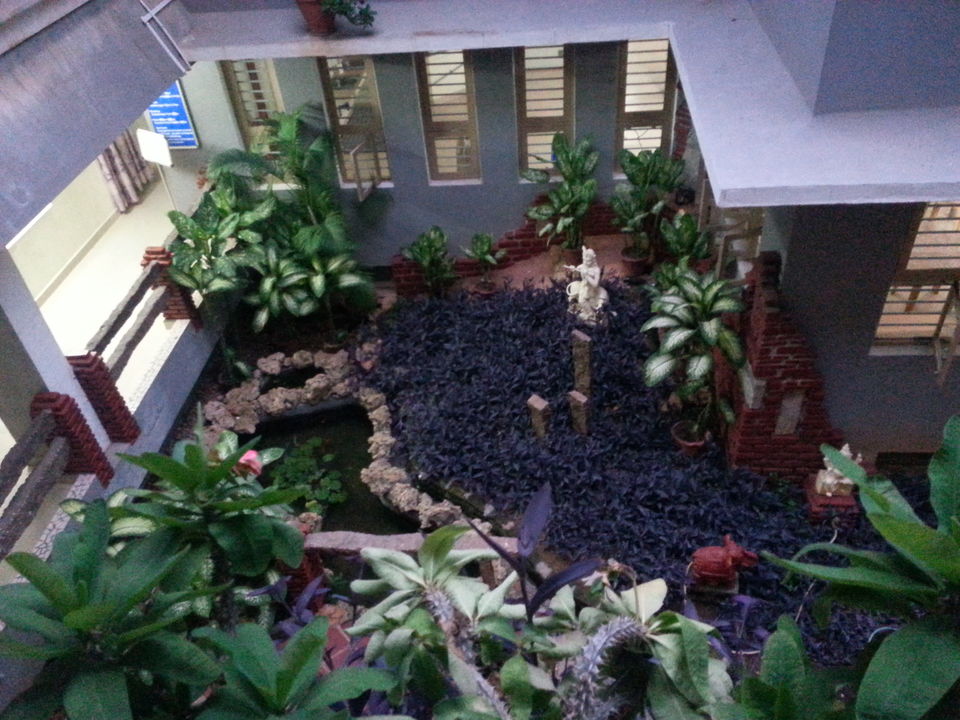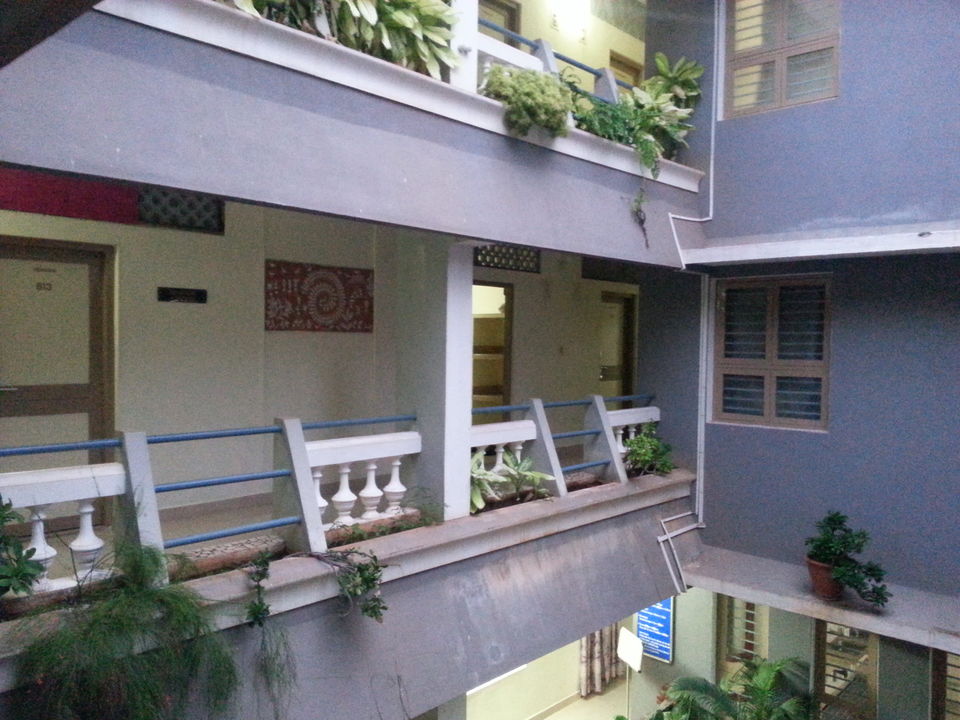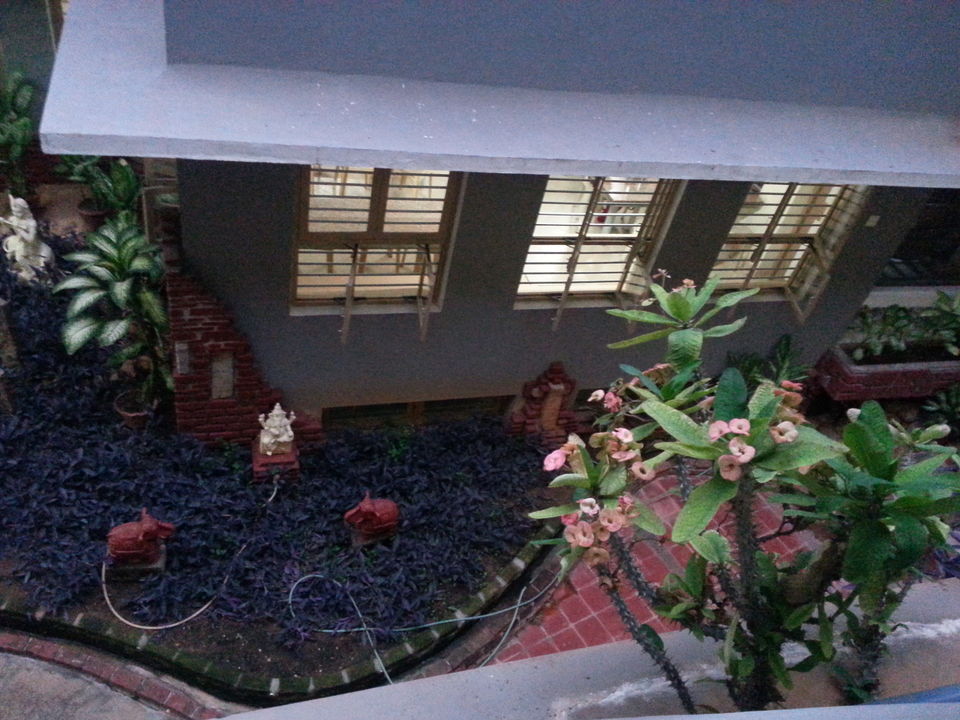 Sunday morning I had to report at the scuba point at 7:00 in morning and it went uptill 12 noon!
An altogether different sensory experience!!!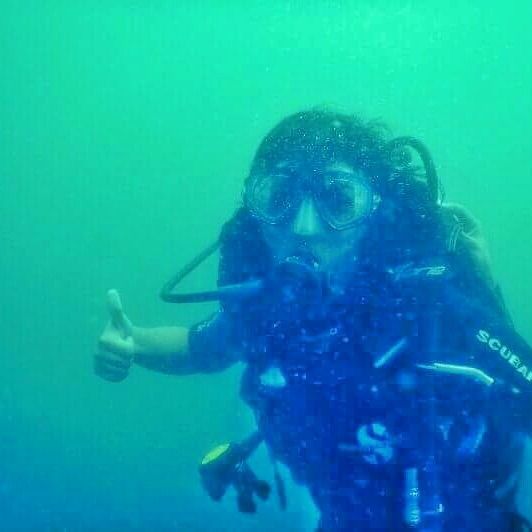 It was 12 noon by the time i came out of the sea so i went towards room, had shower and rushed towards Chunnambar boat house as I was left with little time to see rest of the places I had on my list and paradise beach (near chunnambar) topped the list! Getting a ticket for paradise beach was a task as they had put "closed" board on the ticket counter because of the huge weekend crowd. After a struggle of 1 hour I managed to get a ticket for the ferry towards paradise land :)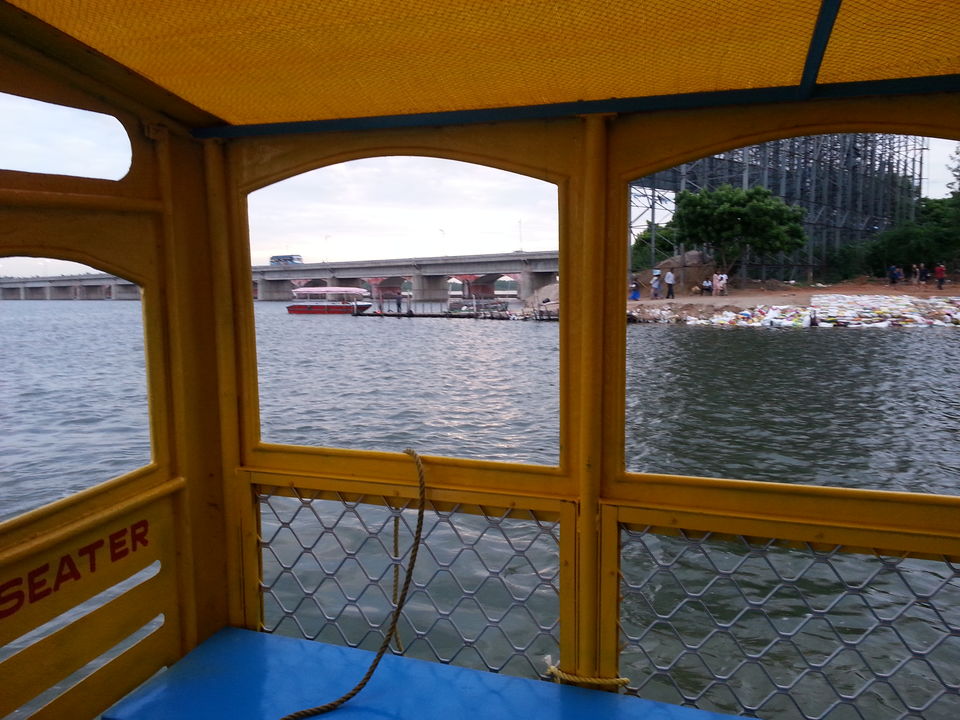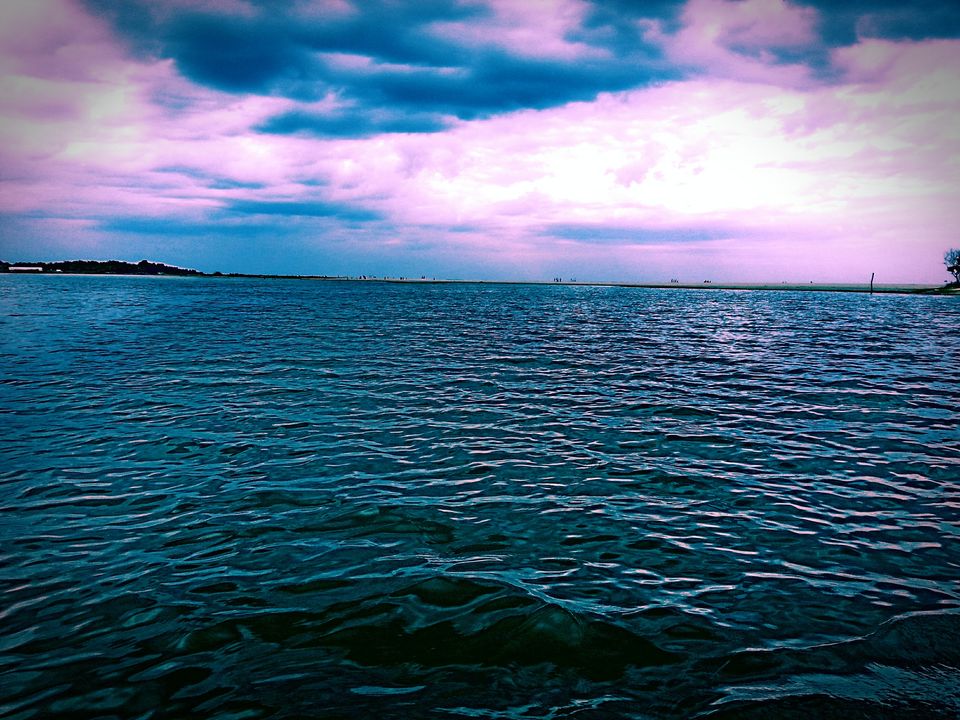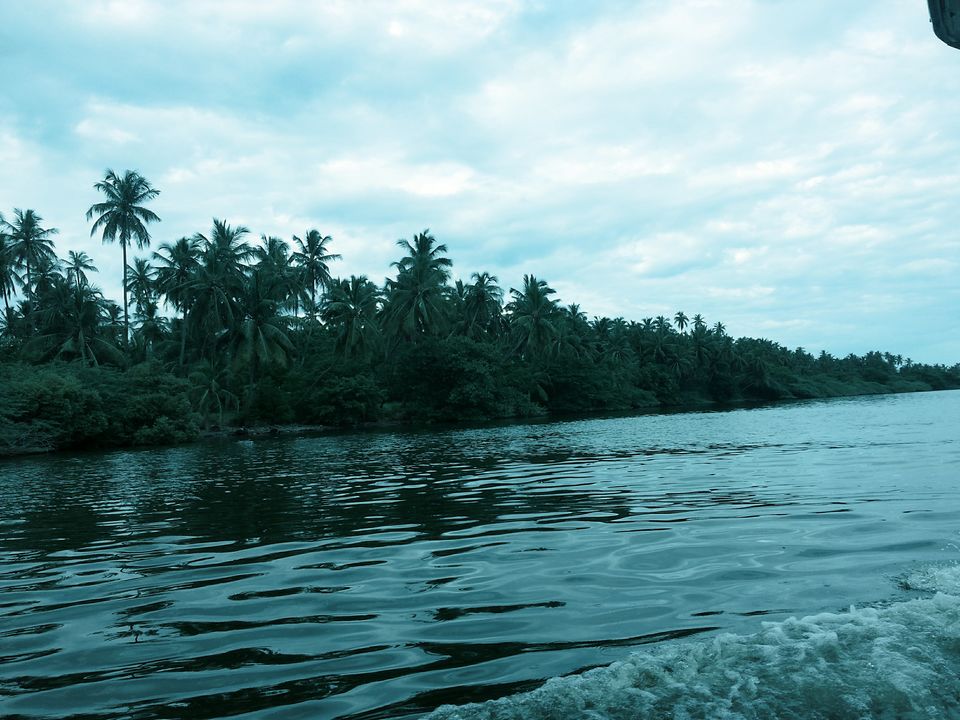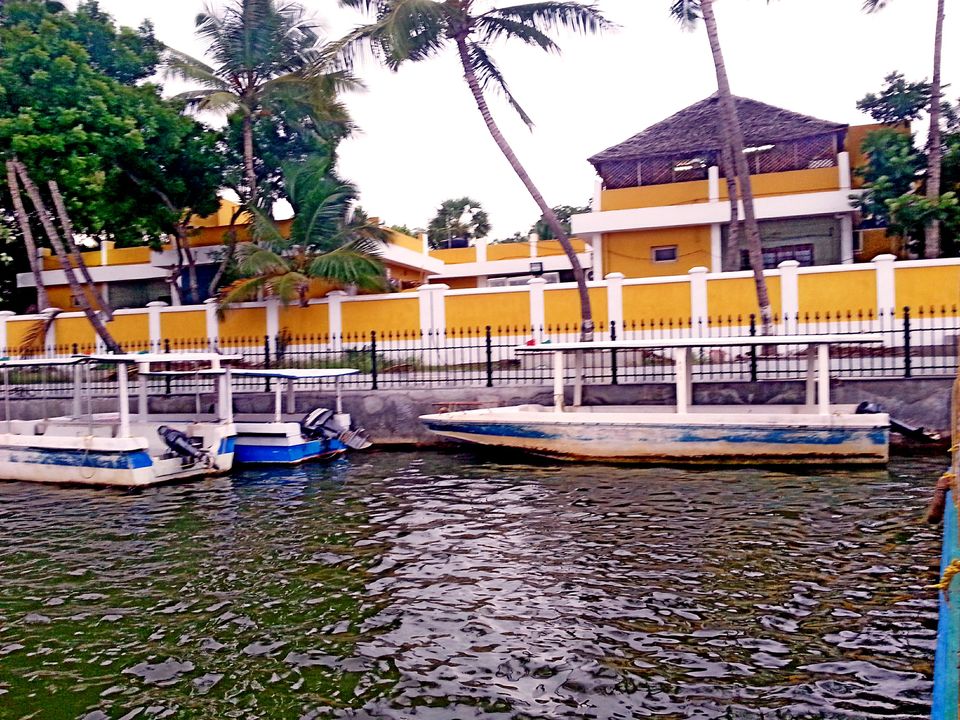 A beach isolated from the noisy main city, A land separating backwaters from the bay of bengal, A beach where sand bar extends into the sea giving it an island like appearance, the sand where ferry ride is the only way to reach..these facts made me look no further and head straight towards this beach!
as i said It was way too crowded due to weekend so i had to take a walk to find clean quiet space. The calmness of this beach left me spellbound!
The sound of water splashing on the shores just added up to my soothing stay on the beach! The feel of the clean soft sand between my toes is sure to be etched in my memory for years to come!!!
Paradise beach is No less than a paradise!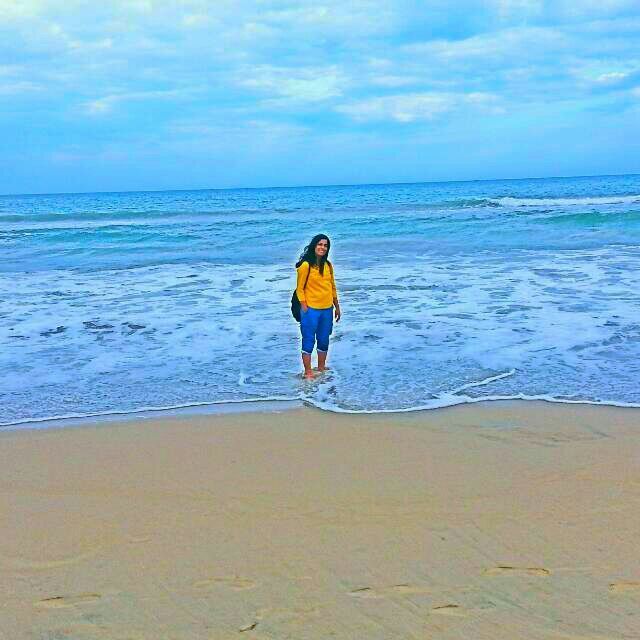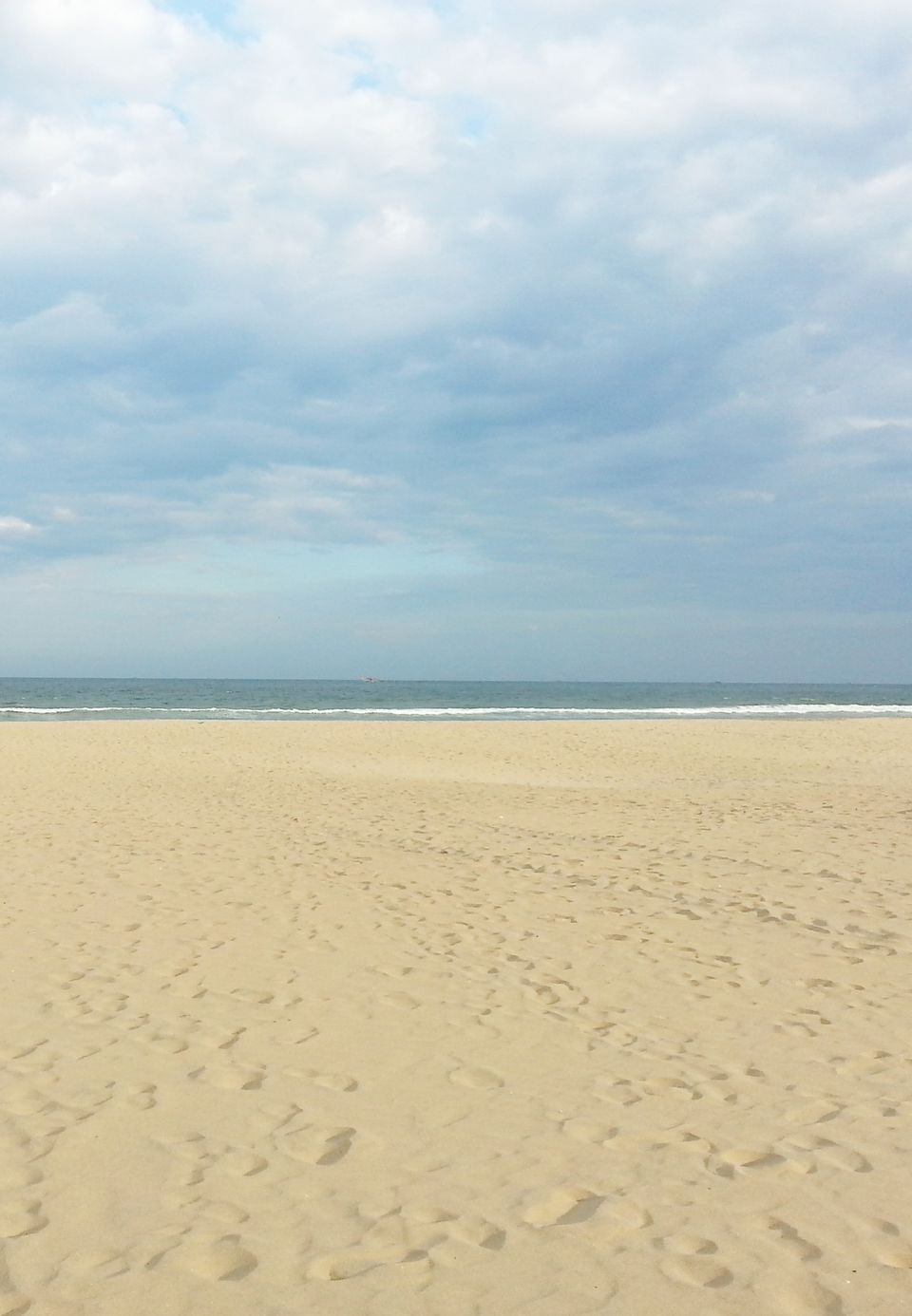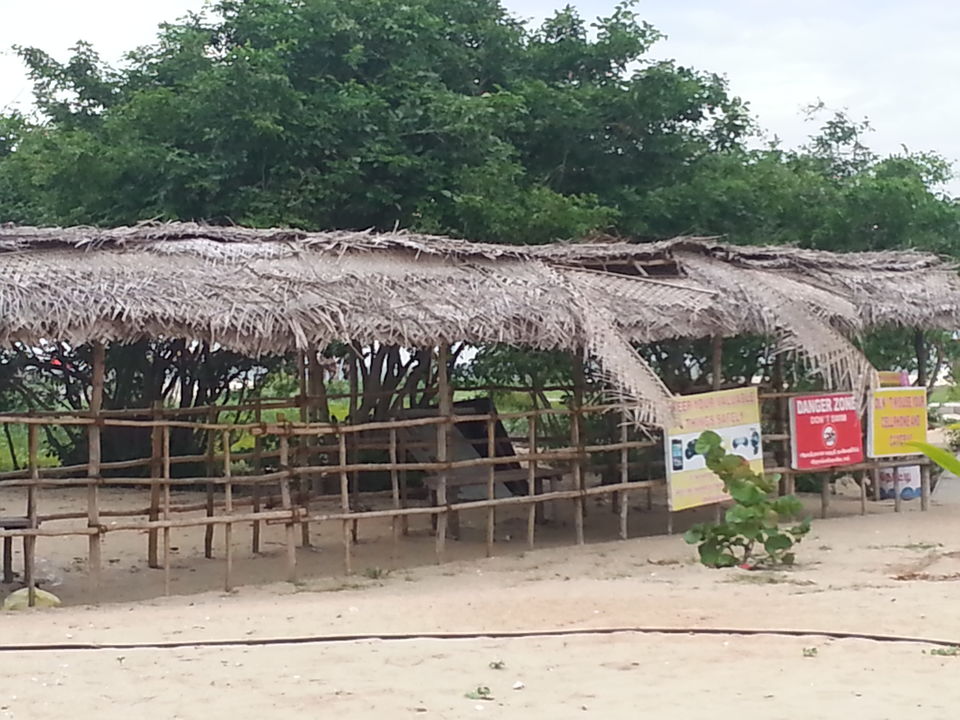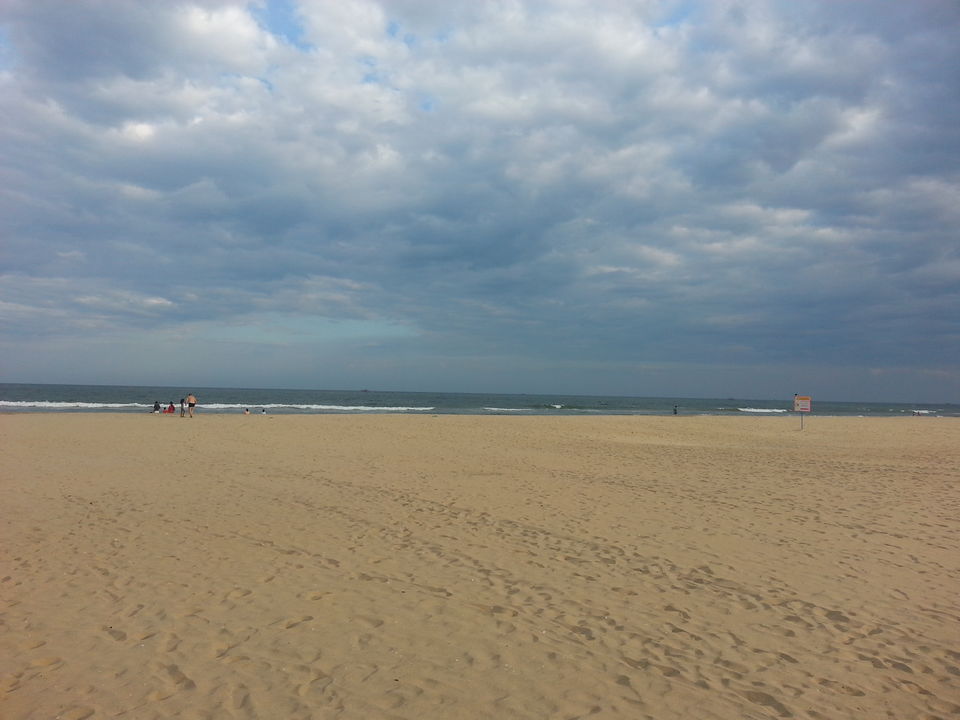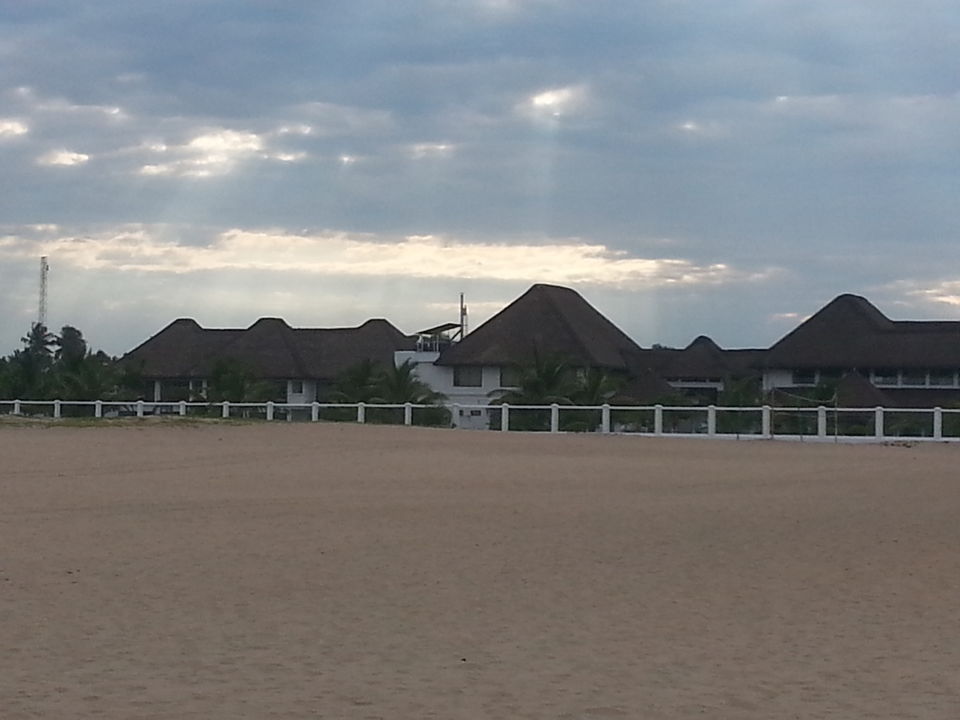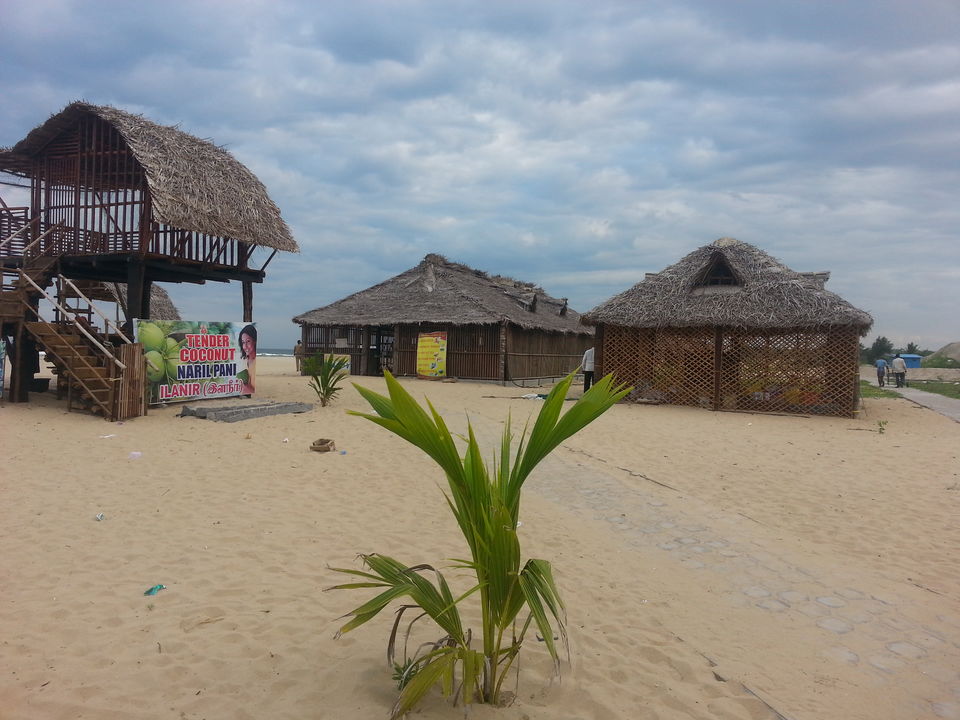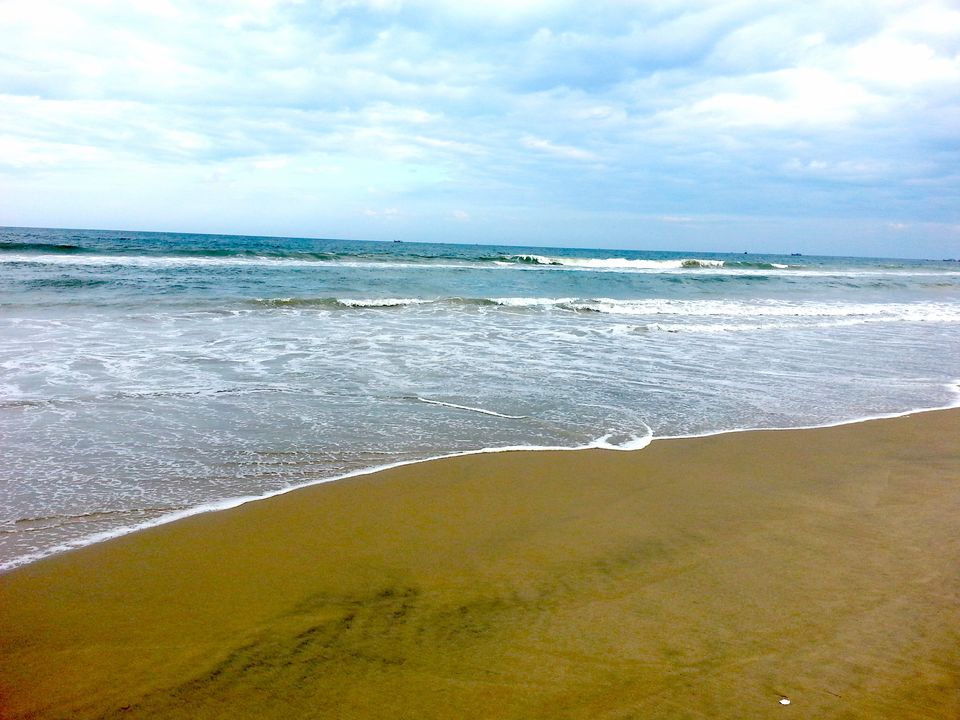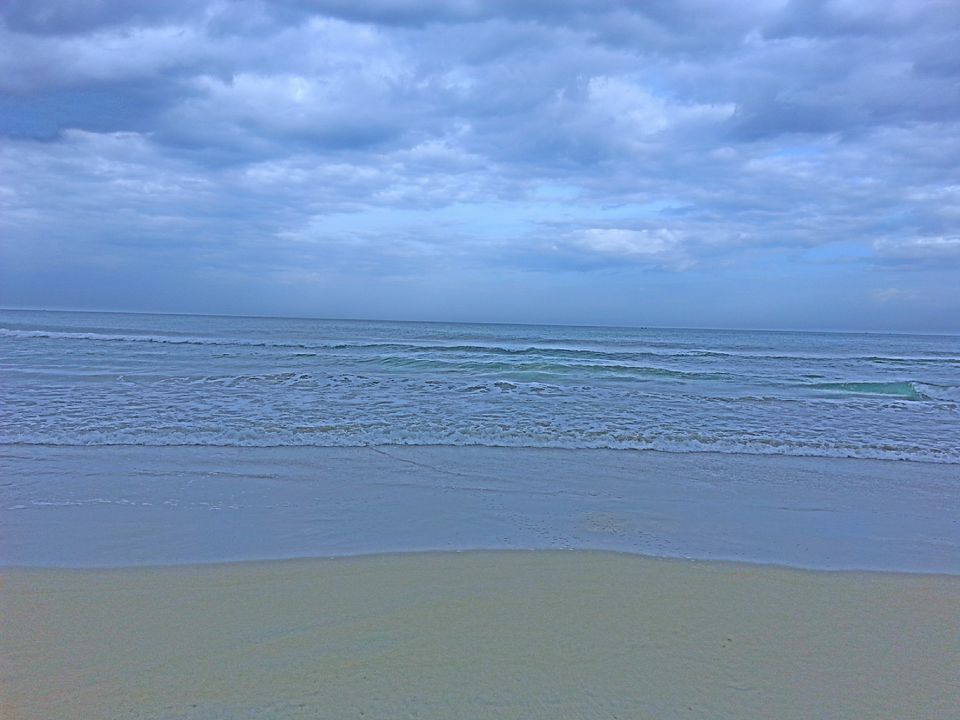 Returned back by evening then took time to wander around the white town, as it is known for its French colonial effect. Had my meal in "baker's street", did some shopping from the stores and handicrafts shops there then spent night on the rocks of beach <3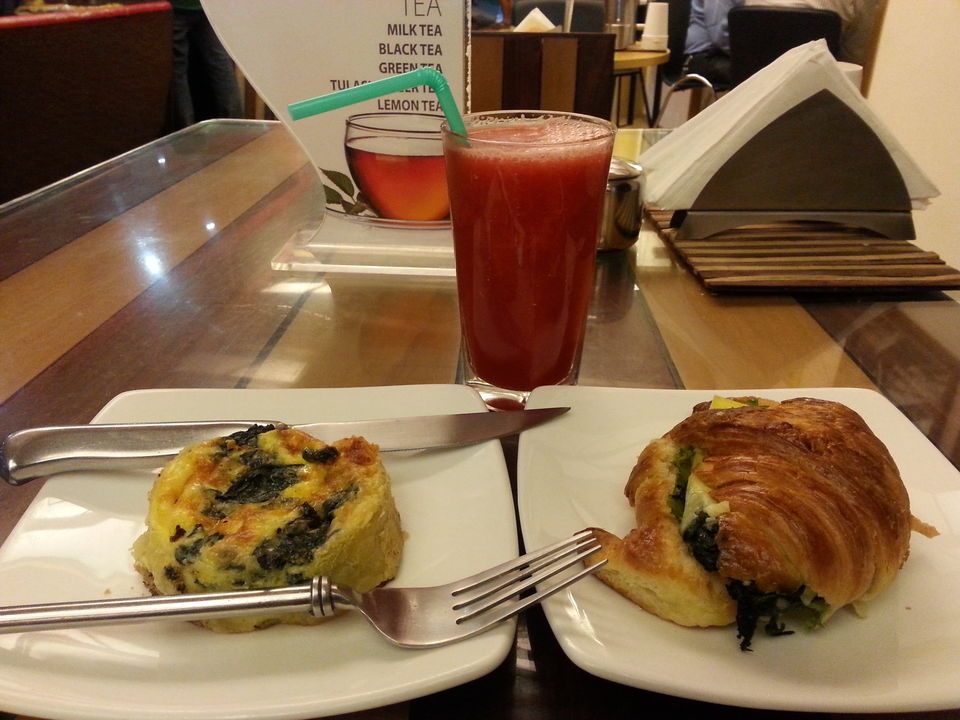 Monday morning I woke up early and had to catch a bus towards Chennai as I had to reach Chennai by 10:00 in the morning but I still didn't want to leave Pondicherry just like that so I quickly wandered around on the streets of white town one last time and opted to walk towards bus stand (4km) instead of taking auto as I wanted to go to a "basilica of sacred heart of jesus" church also that fallen on the path i chose towards bus stand :)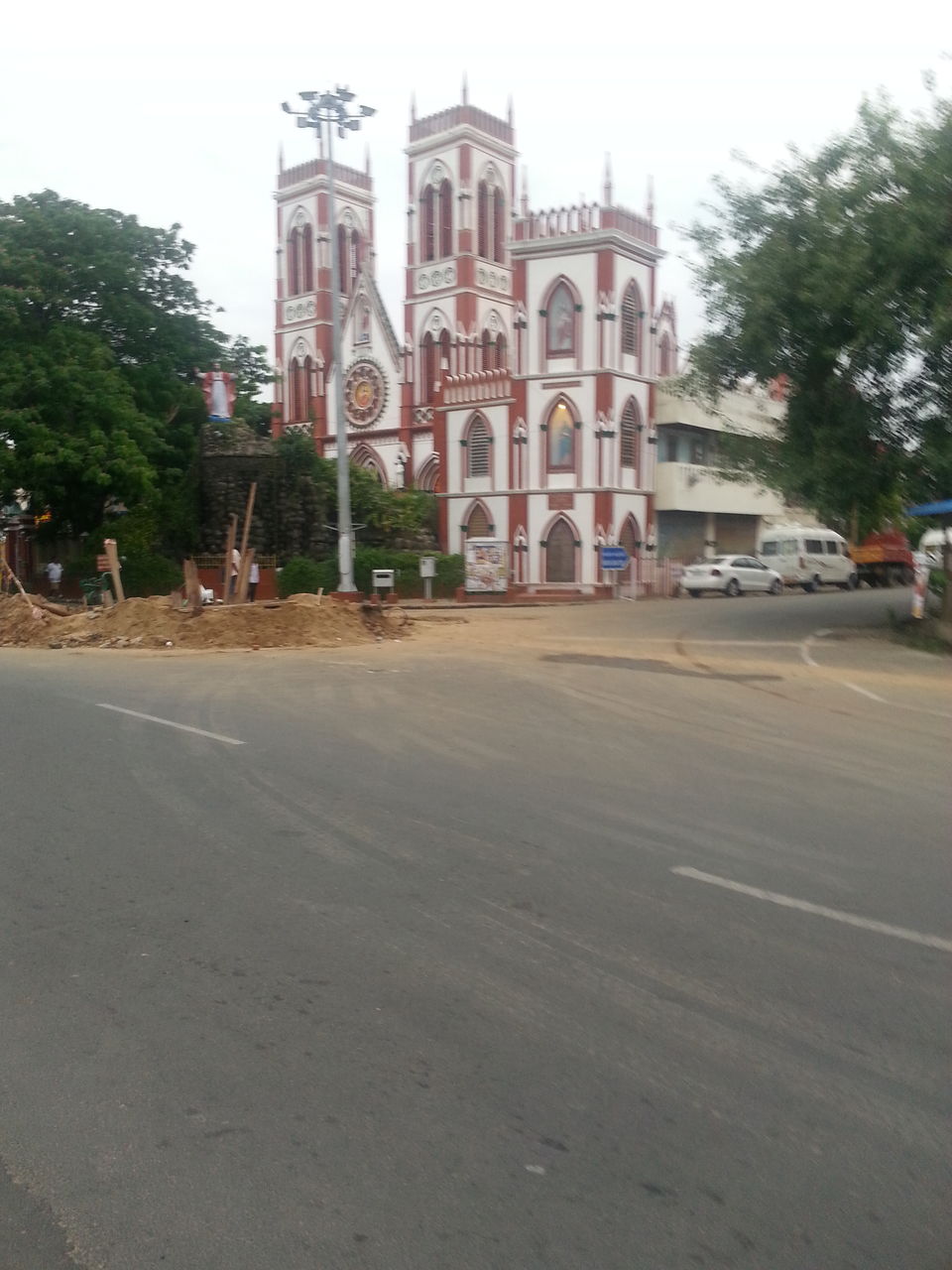 Pondicherry isnt just a destination, it is a feeling, a vibe!
The feeling of walking around the quiet, vehicle free zone for few kilometers!
The feeling of spending hours at a wild seafront!
The feeling of documenting things, updating to-do list, reading, writing, eating, thinking, making plans in the city that never sleeps!
The Feeling of unwinding at the cafes here and absorbing different beautiful colors of this city!
The french colonial impact on the houses, streets, structures, architecture, restaurents, boutique here.. Pondicherry gives a new lens to see the nation through!!!
Experienced the unforgettable beauty and panoramic views of this city under the clouds!
Lost in another world while i was here!!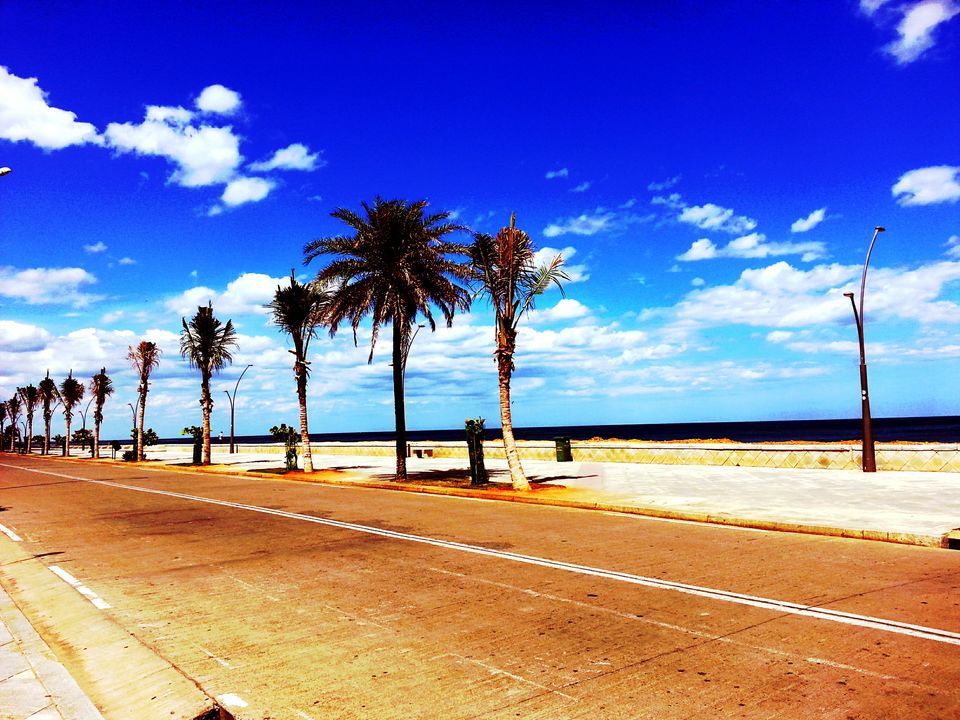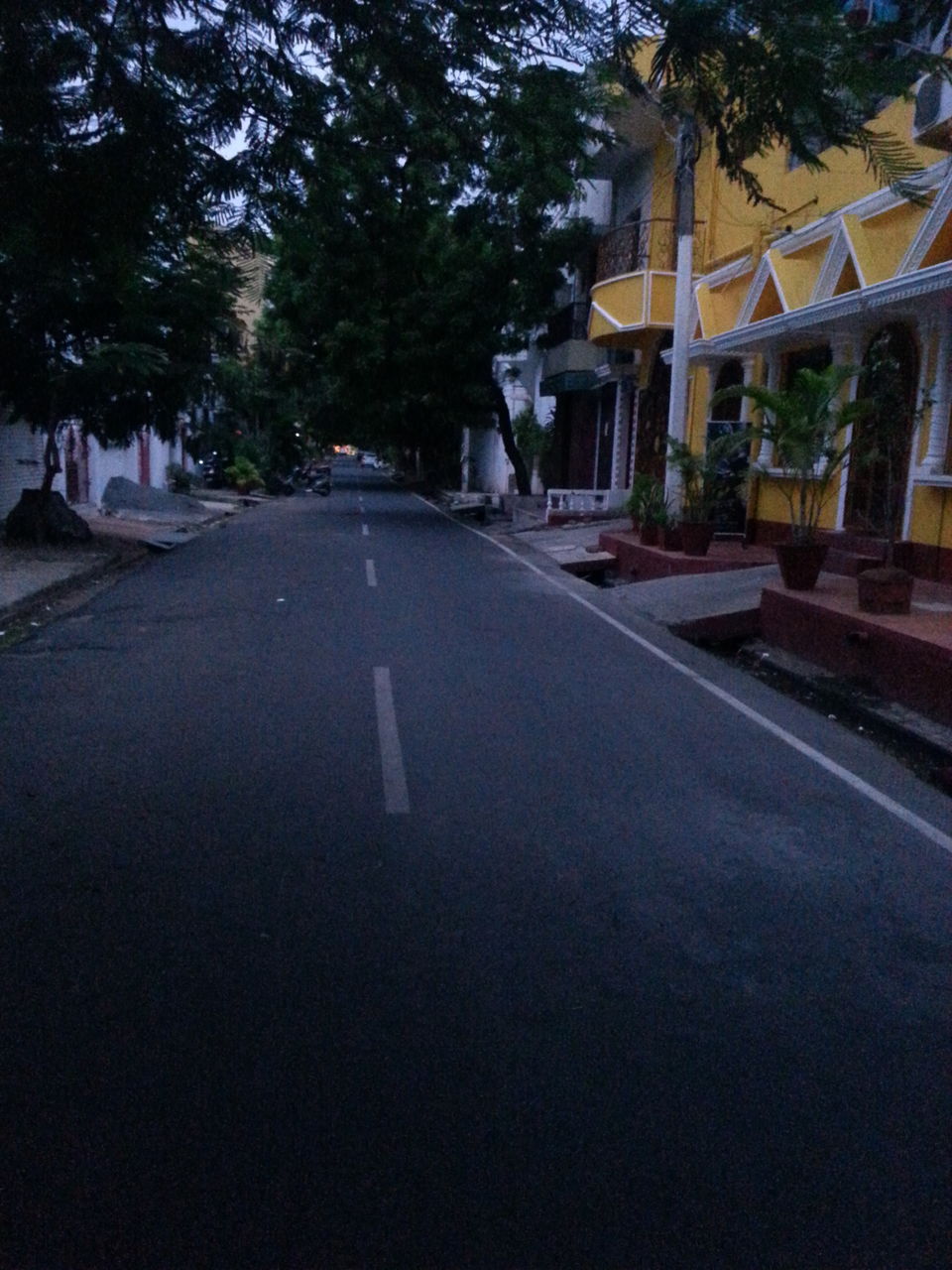 Took bus via ECR route this time instead of bypass route as I wanted to see a different route! ECR is way more beautiful and kept me wide awake admiring the roadside views :)