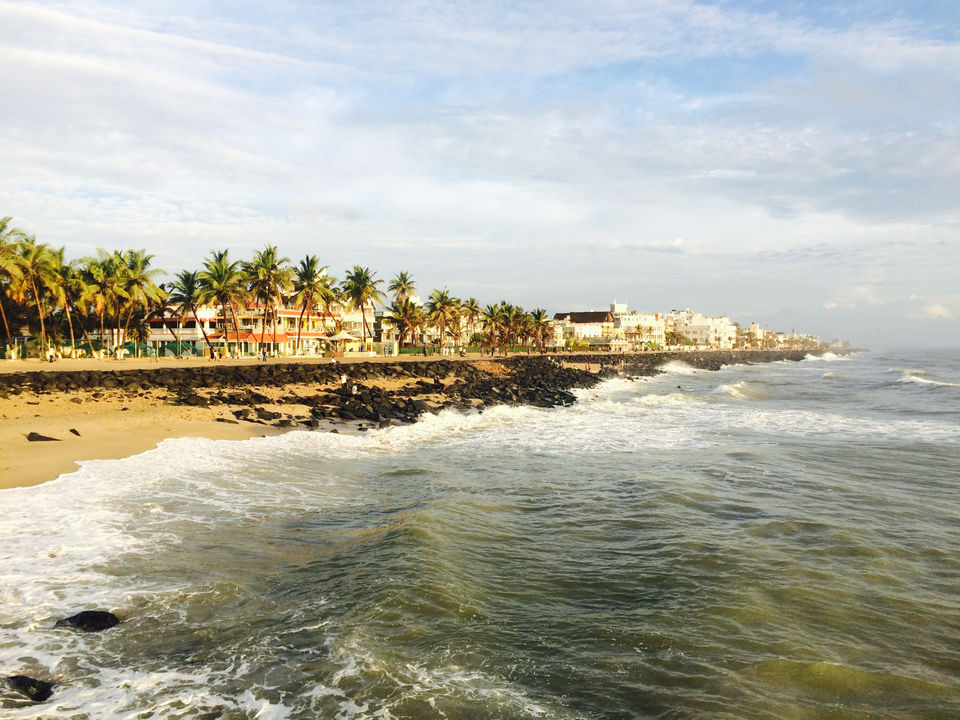 During last November, I saw this Long Weekend coming in January and decided to land someplace far from home. Went through IRCTC and Easymytrip, 2 most significant website I refer for commuting in India. I got a deal for Chennai at 4000/- for a to and fro journey from IndioGo and Jet Airways. My cousins were up for this adventure and so were their friends.
On Tripoto itself I saw that Chennai - Pondicherry road trip is one of the scenic road trip in South India. By end of November, all 5 flight tickets were booked on Easymytrip. I had this perception about Pondicherry that it would be a place like Goa. Beaches, shacks, clubs etc. But Pondicherry had something to surprise me. We decided to hire bikes from Chennai as Pondicherry was just 150 kms away and booked OYO room in Chennai followed by a guest house booking in Pondicherry via Cleartrip.
We chose 68th Republic Day of India to fly off from Terminal 2 Mumbai. The most interesting part for my cousins were their first flight journey. They were all decked up for this experience. 3 people were flying from Pune. This time my cousin Dipak and I reached well before time to complete the airport stereotype so that we could do some shop hopping and Facebooking at airport.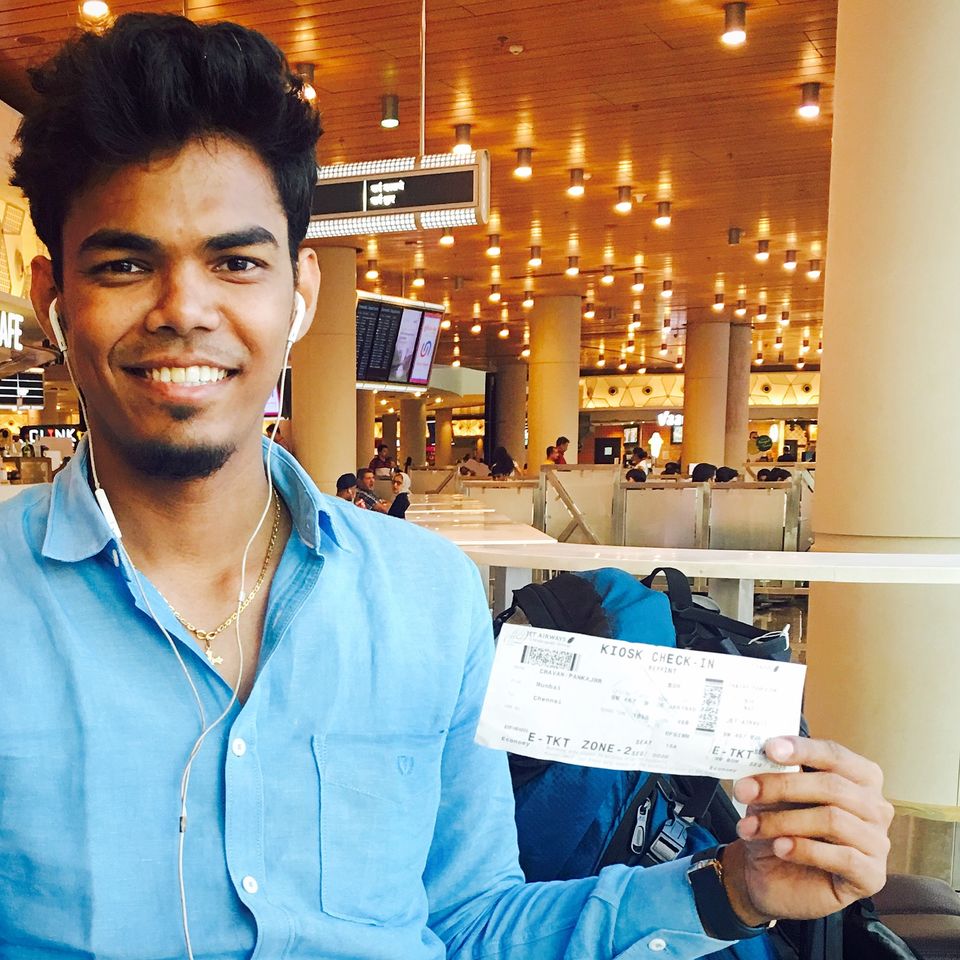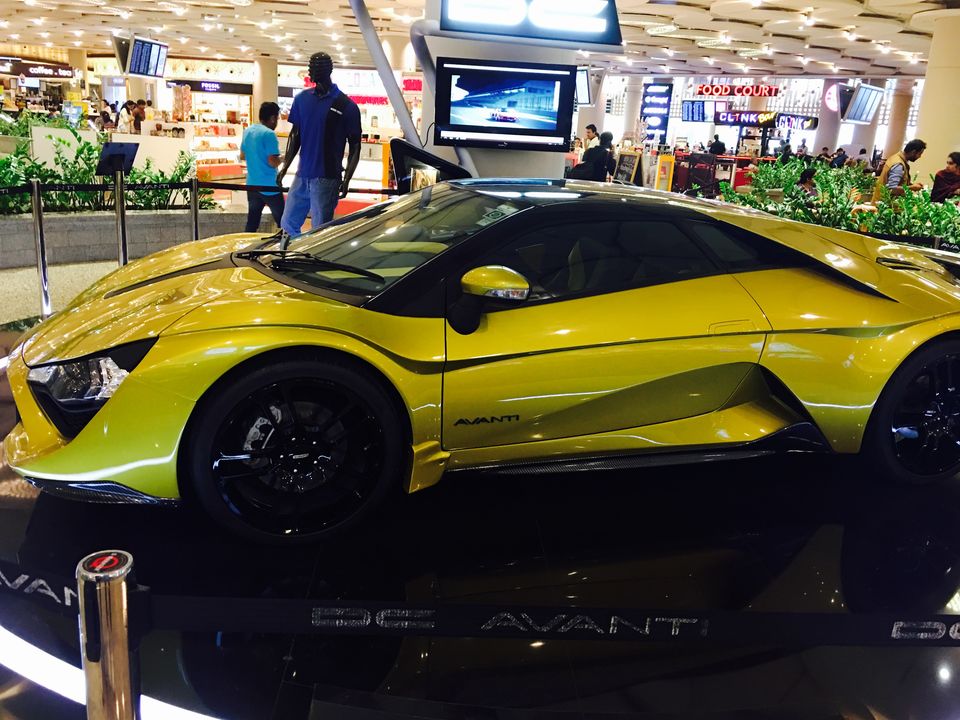 Like my previous flight, this one got delay too by an hour. But Terminal 2 of Mumbai have free Wi-Fi and Luxury shops all around which never lets you feel dull. The flight which was scheduled at 1915 took off at 2030. Thanks to Jet Airways for the free food, it made my cousins experience even better.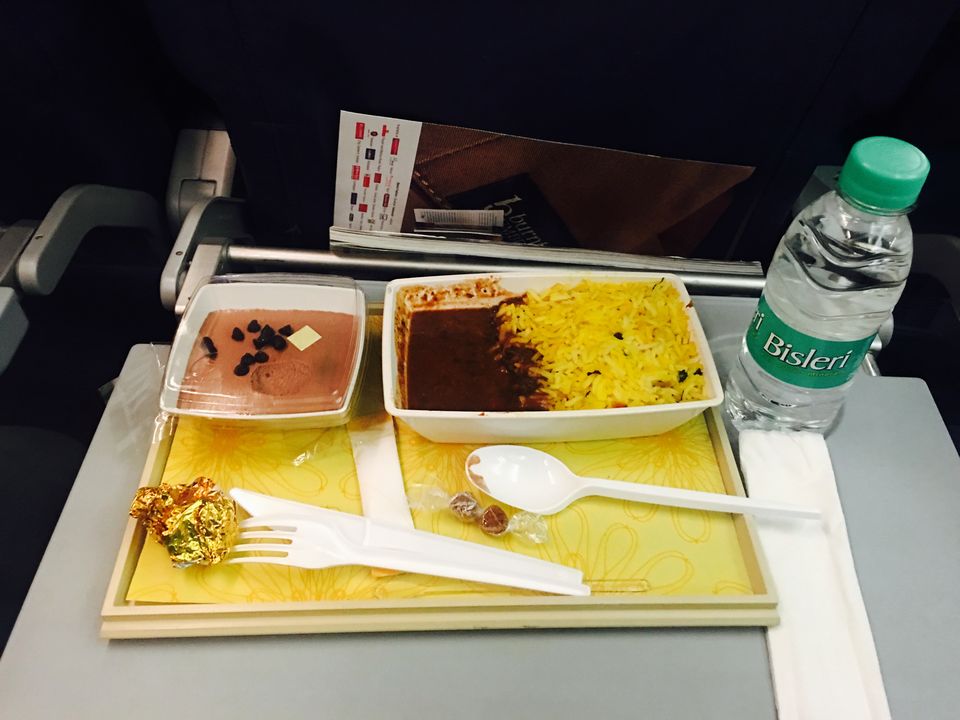 We landed Chennai around 2230. Pune people were scheduled to reach at 0010 but there was a major delay of 4 hours. Our OYO room in Chennai was just 8 kms away in Chrompet to which Auto drivers were asking 150/-. I figured out a railway station nearby the airport by the name Tirusulam. Just 5 mins walk from the arrivals gate. Chrompet was just 2 stations away from here. We got the ticket at 10/- and from there it was a 10 min walk to our Hotel. Saved 140/- "Just Like That".
As soon as we got down to our destination, it started drizzling. I was certainly not happy to this because we had a bike road trip lined up next day. After walking for 10 mins in the power cut street, we checked in to our rooms. OYO absolutely maintains their standard at cheap prices.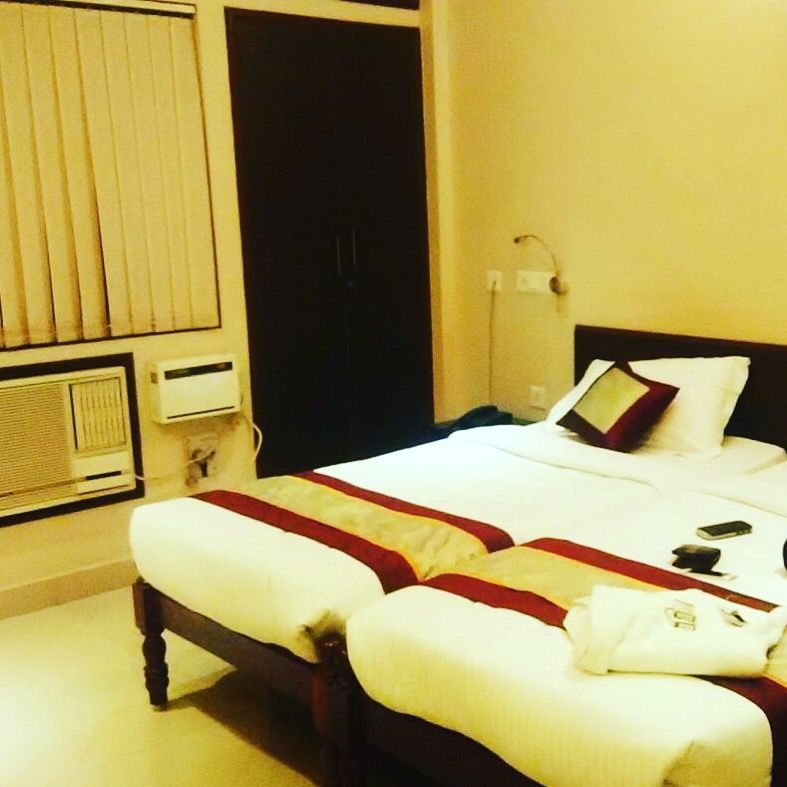 By the time, the drizzle transformed into Rain. That moment I realized that while planning a trip, one should always skim through tentative weather reports. I did it for Pondicherry and realized its gonna drizzle for next two days as well. Hiring a bike was not making sense now. Zoomcar came to the rescue. Booked Honda Amaze at 6100/- for 370kms and 2 days. Pick up was scheduled at 9 in morning.
Started our day at 0820 after free breakfast from host.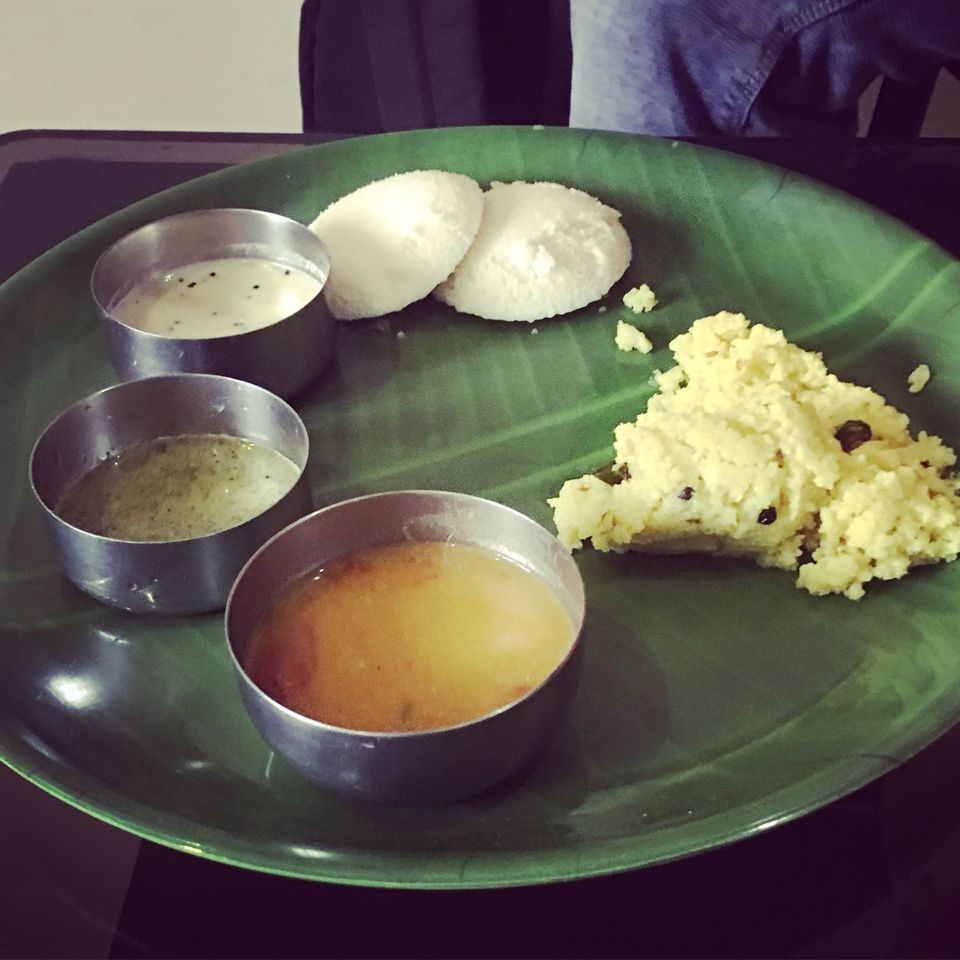 The car was 16km away from current location. Instead of taking 2 cabs we thought of commuting in local trains. As soon as we reached Chrompet station I learnt that it was nothing less than Mumbai stations. But at the same time I realized that 'Mulund' and 'Mumbra' are far better names than 'Nungambakkam' and 'Kodambakkam'.
Picked up the zoom car and started our journey. Since it was a working Friday we got a slow moving traffic for 30 mins. But our souls are used to such traffic so it was just a cake walk for us.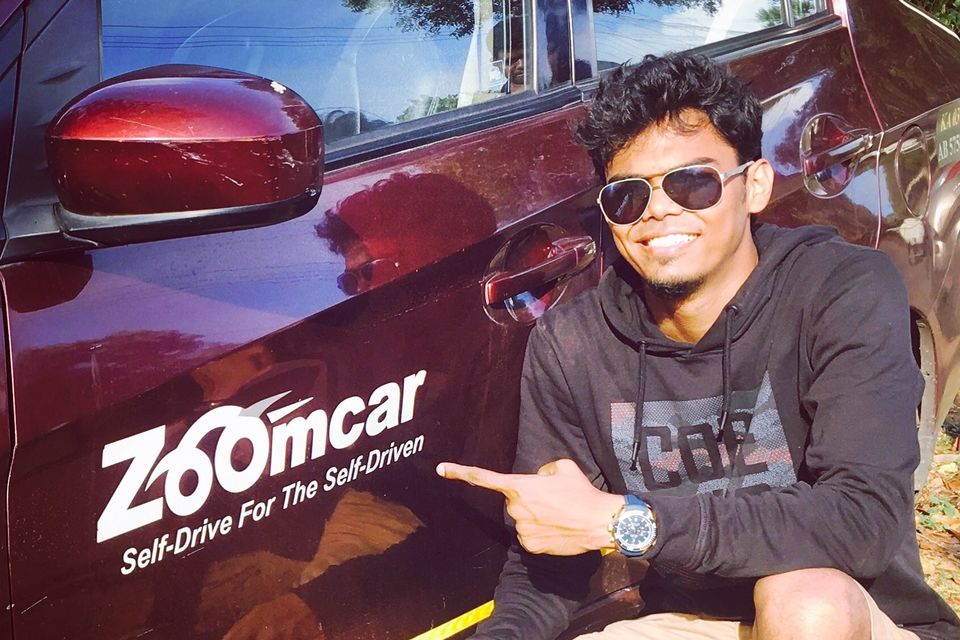 As we thought, the weather was cloudy and perfect for the long drive. Heavy rains did a cameo after 60kms from Chennai.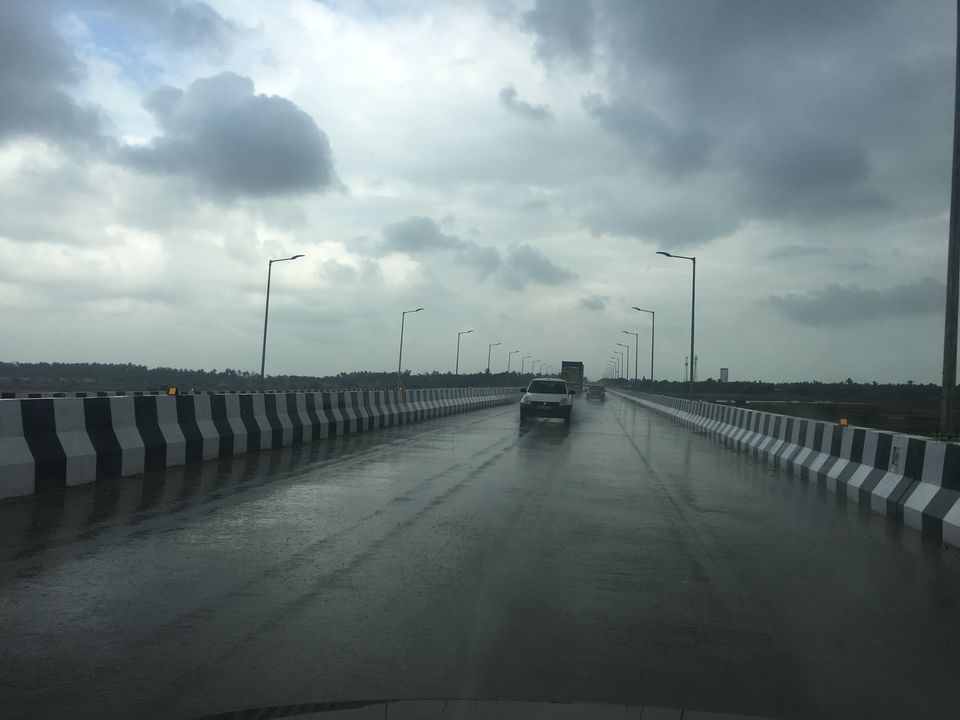 The road was truly scenic and the yellow safety lines on the road throughout was giving me the American feeling. We stopped by few places to embrace this beauty and click pictures.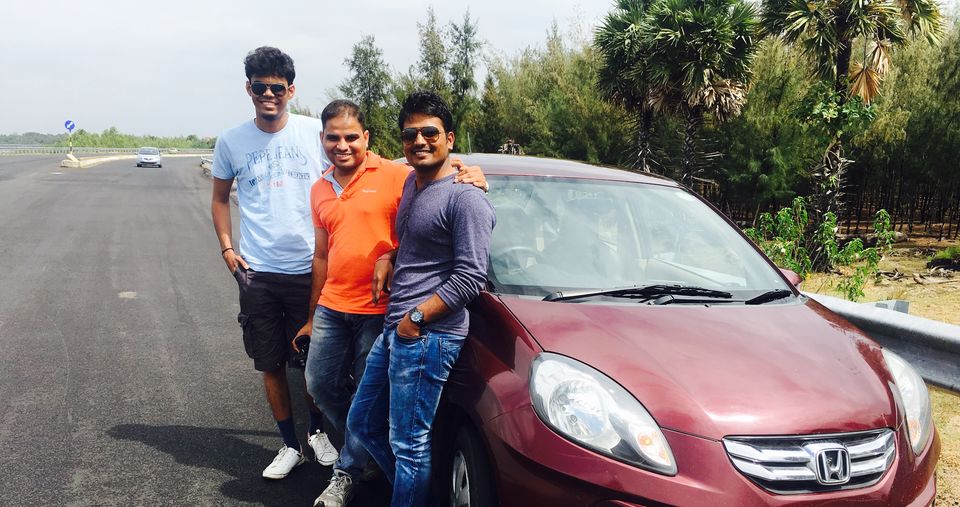 We almost entered Pondicherry via state highway 49 by 2pm. Parked the car near Chandra Dhaba for Lunch. It was an average looking place, but surely satisfied my 'Travel Cheap' moto. Ordered 4 biryanis and 5 starters along with 5 cold drinks just for 1340/-.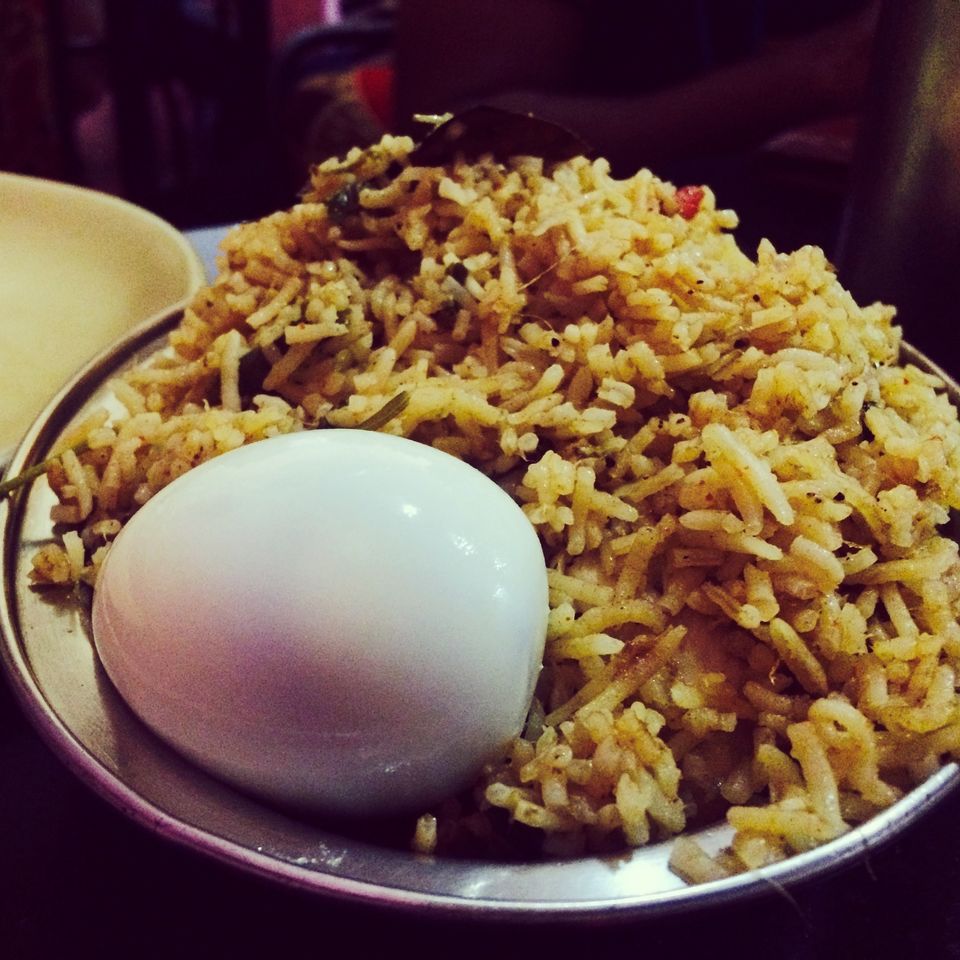 Auroville beach was just behind this dhaba. We thought of doing a post Lunch walk here. Perfect rainy type weather and calm beach were making a fantastic combination. This was the first time in my life when I came across East Coast of India.
Later we headed to Pondicherry city which was nearly 12kms ways. Our hotel was situated on most happening street of Pondicherry - 'JN Street'. But due to heavy traffic we decided to check in evening. We started exploring the city of foot. The area is popularly known as 'White Town'.
This place was no less than a European country. It was so serene and appealing. Every 3rd person in the crowd was a foreign tourist. I just loved walking in this colorful street and witness the alluring structures.
By 7pm we checked in to our rooms, which were not that great but cheap enough, 400/- per head.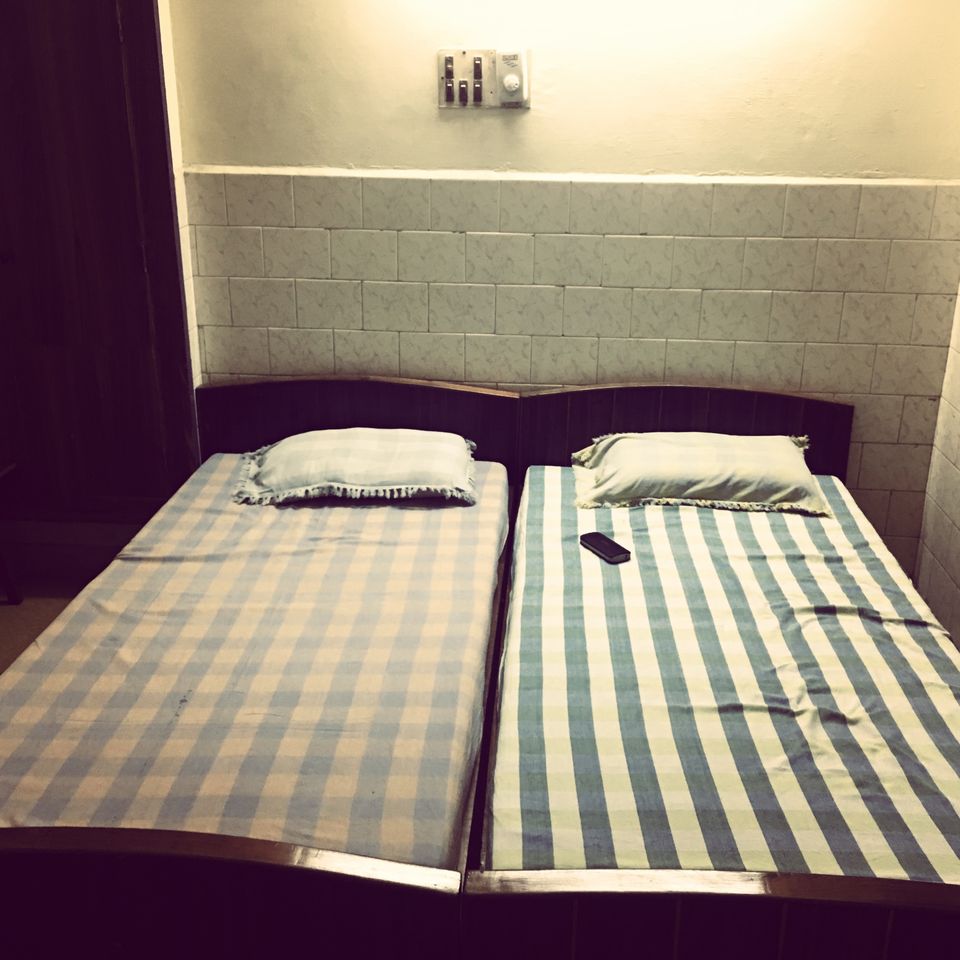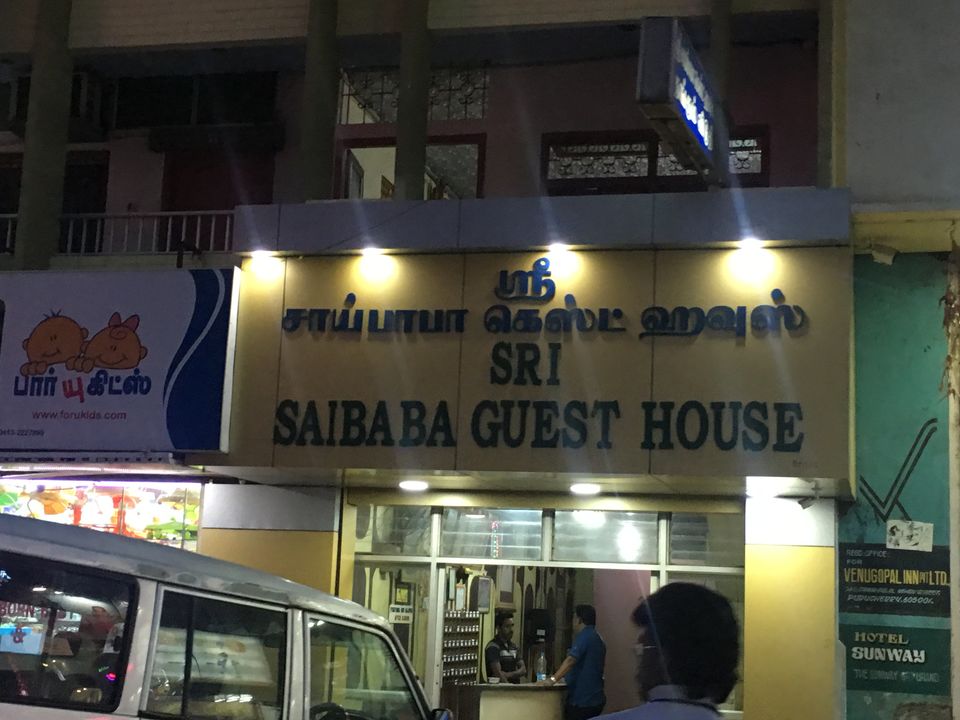 Later we started with shop hopping and tried some street foods.
By 0930pm we stopped at this place called 'Fish and Pizza' to have food. It was really good and affordable, cheaper than the afternoon dhaba.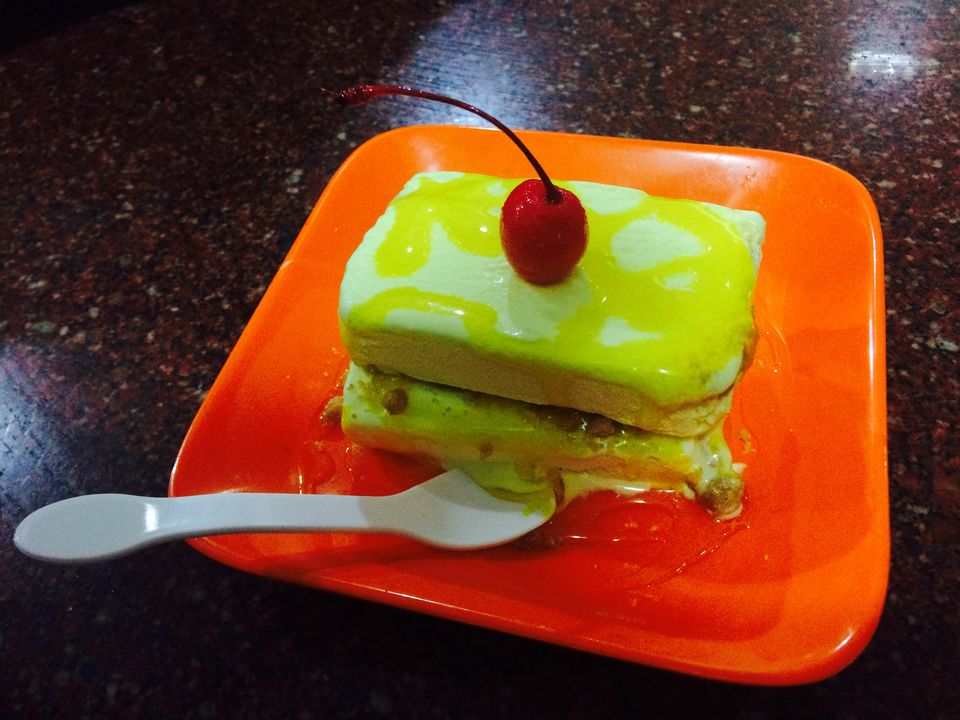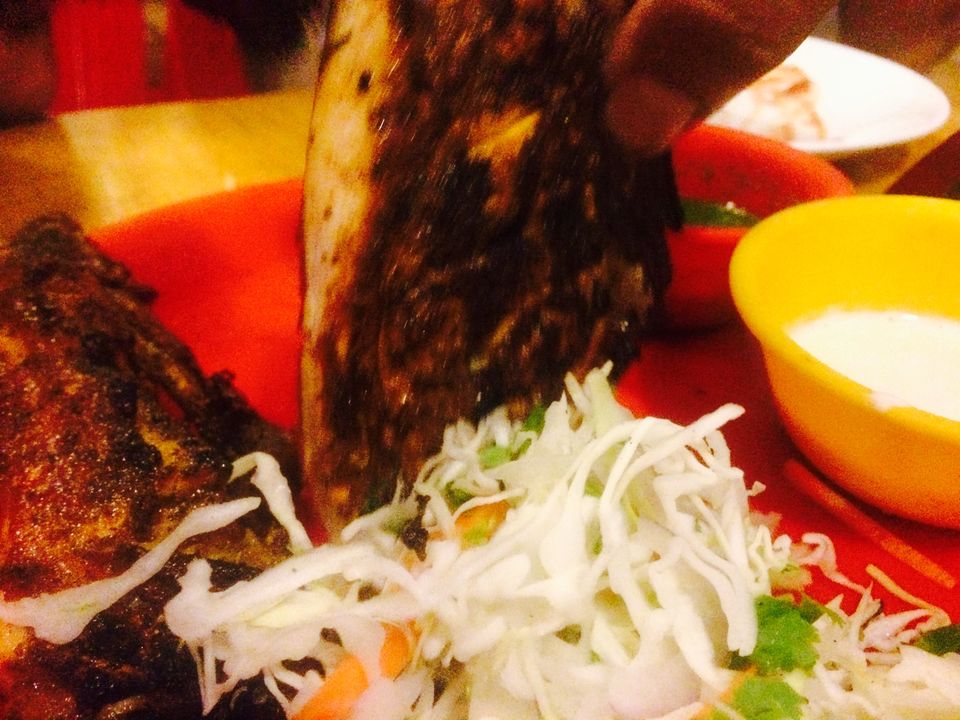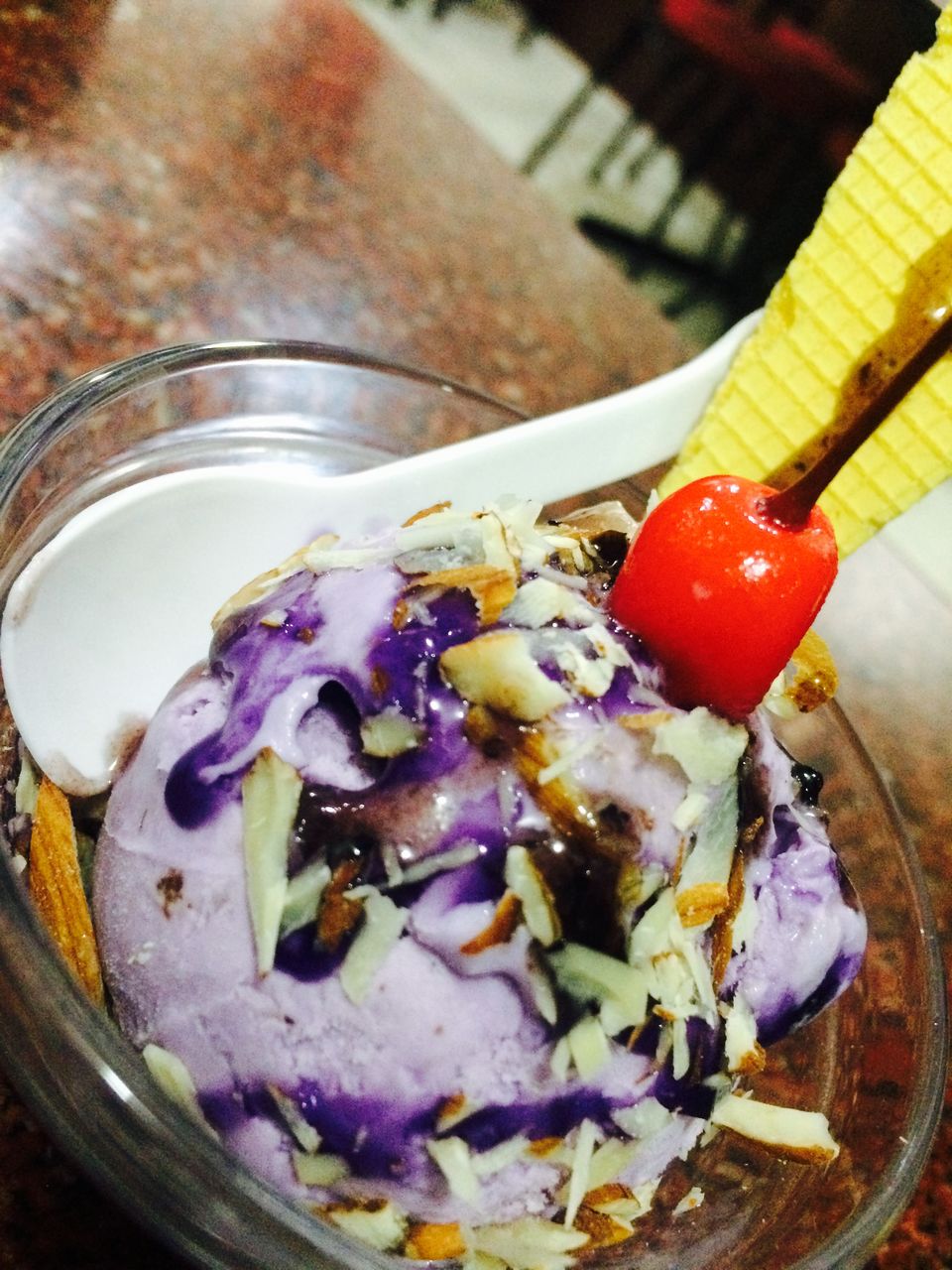 Went for a night walk near promenade. It was a pure resemblance of Marine Drive. All hotels near this place were hosting a party, people there were having good time.
I got up at 0600 in the morning as I had to experience the Sunrise from Ocean. Google showed 0620 as the time for first Sun rays.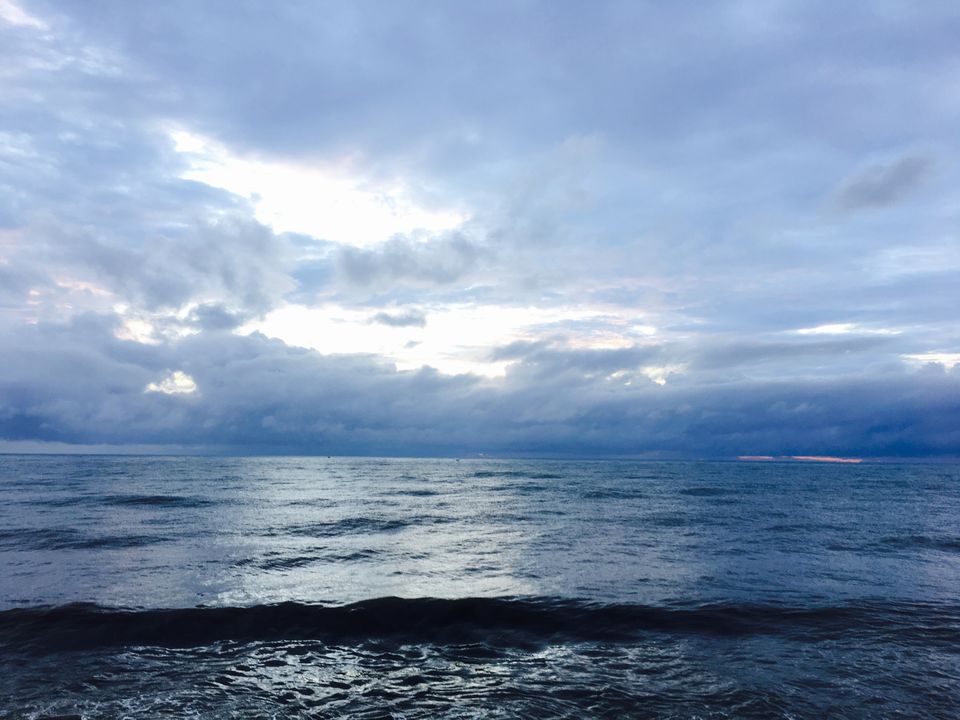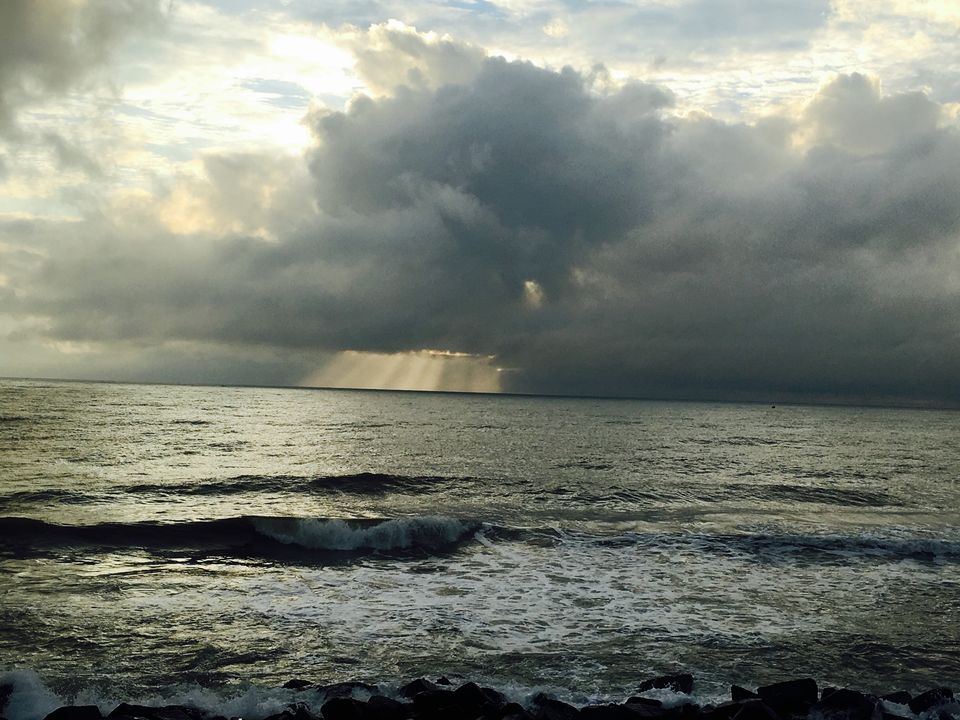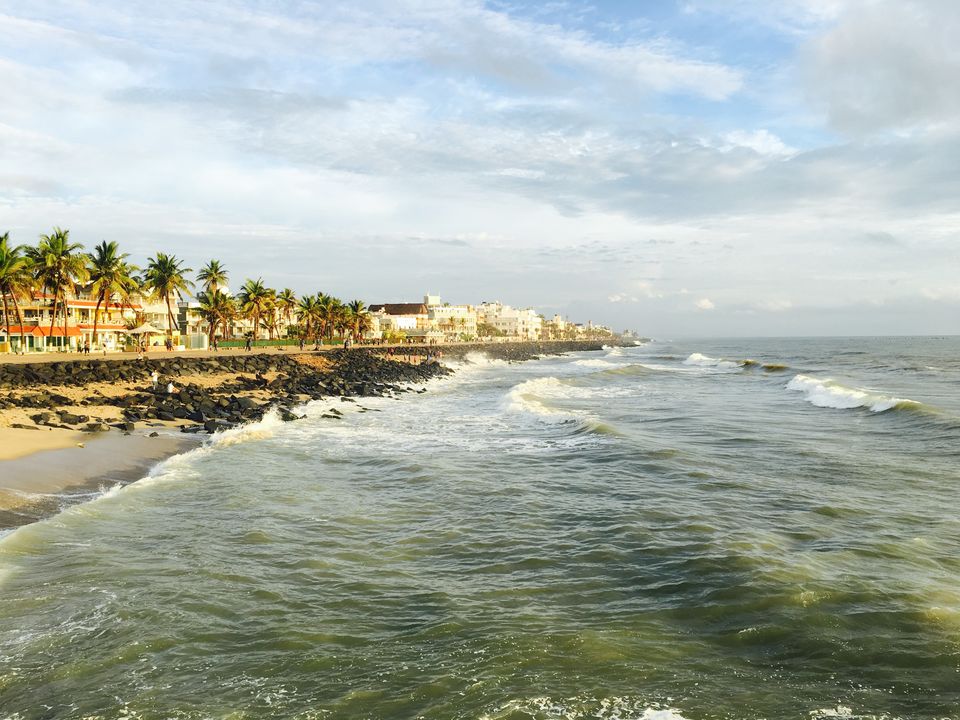 This place in morning was looking like a South American City. Really Enjoyed the Sunrise here.
Next plan was the famous Basilica Church near Pondicherry Railway Station.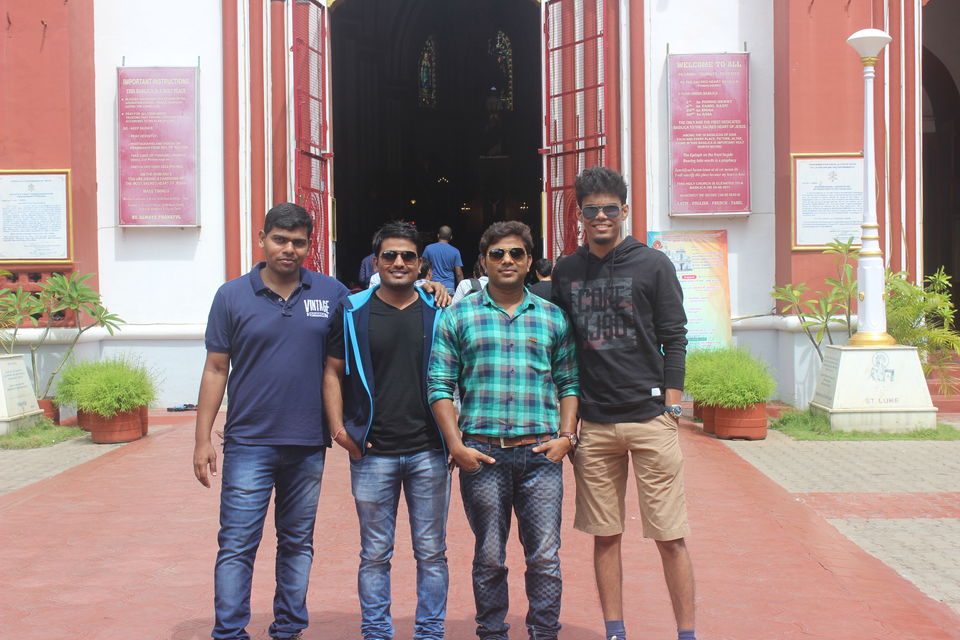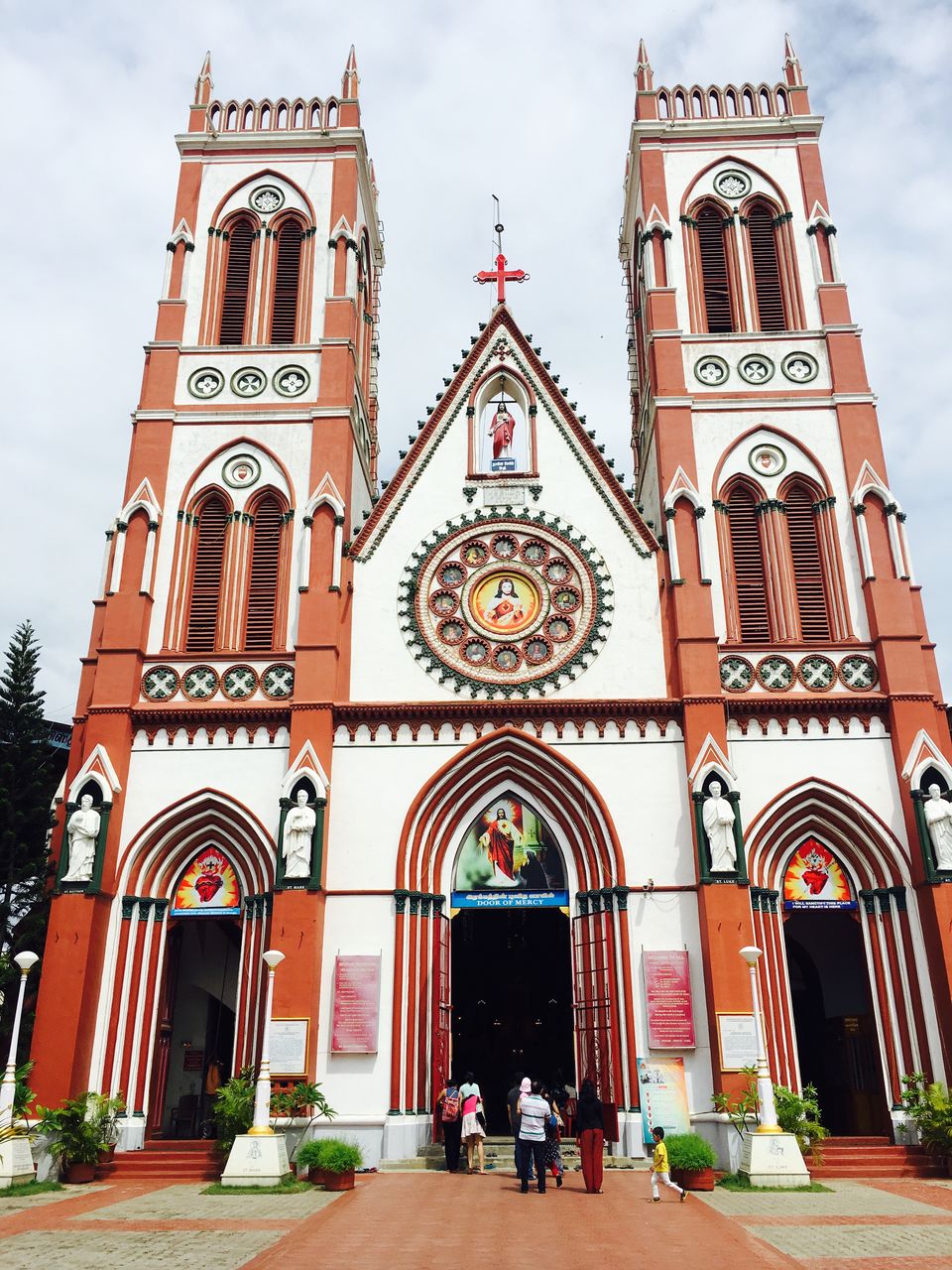 The best part about this beach was the live fish counter. They served variety of fishes for just 50/- a plate. I had 4 plates just to make sure that I don't miss anything,
Last destination of the trip was Matrimandir in Auroville. It was 14 kms away from paradise beach.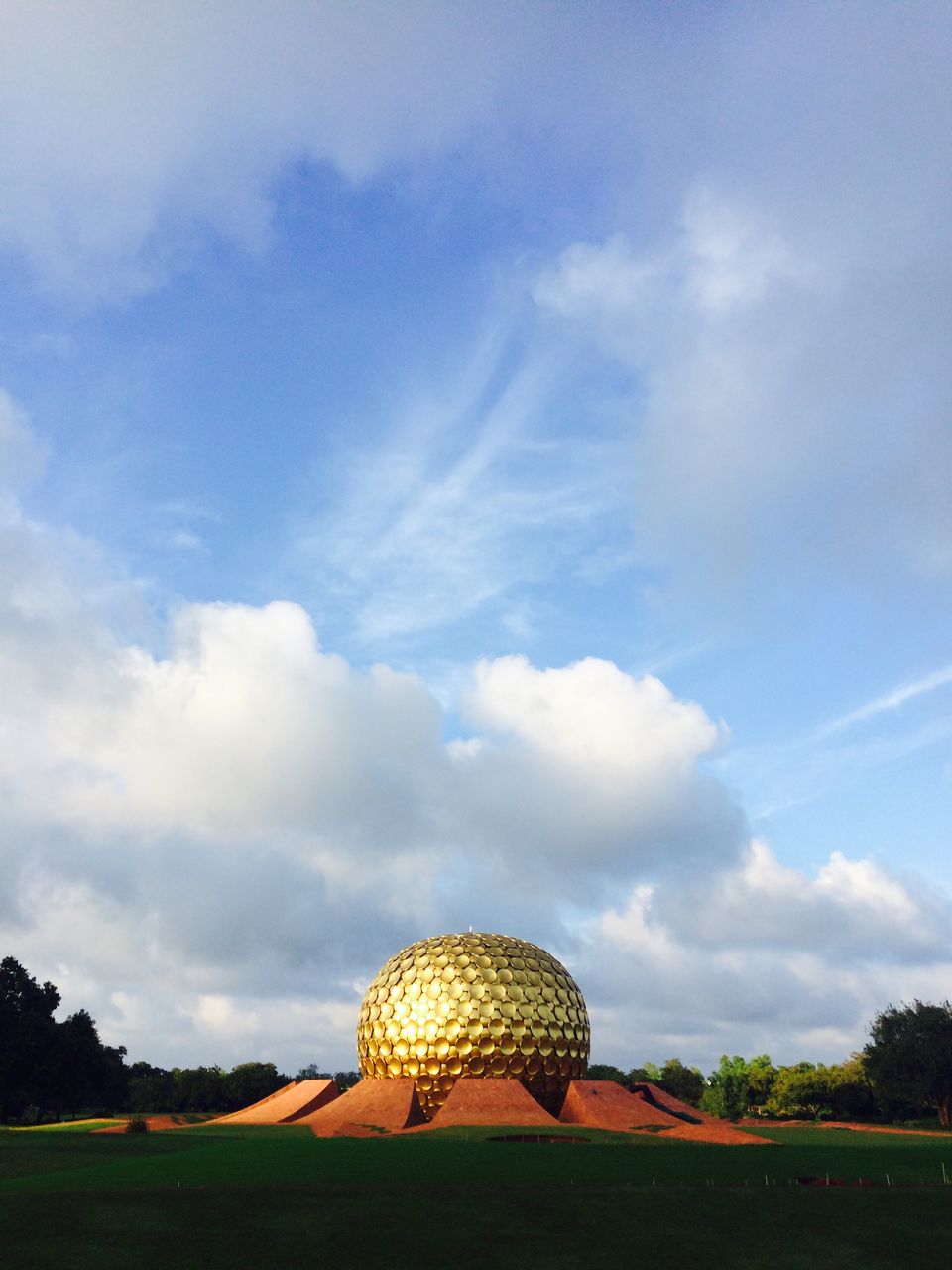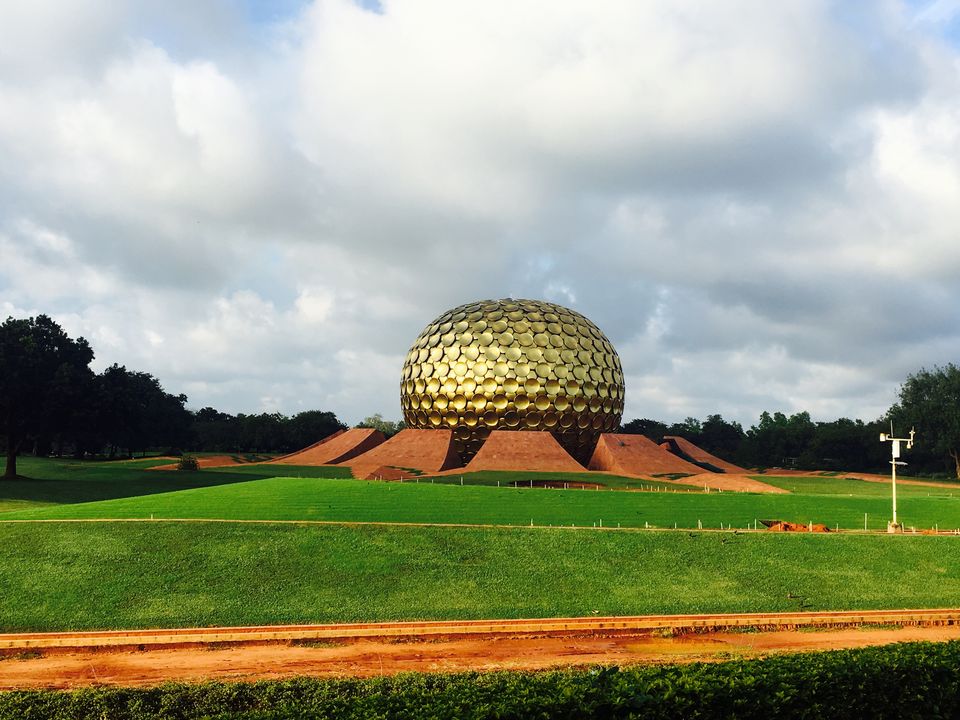 It is a exquisite structure. It symbolizes peace and harmony. Practitioners perform yoga here. Its a 2 km walk from the parking area, but the pathway is very pleasing and gives you the jungle vibe.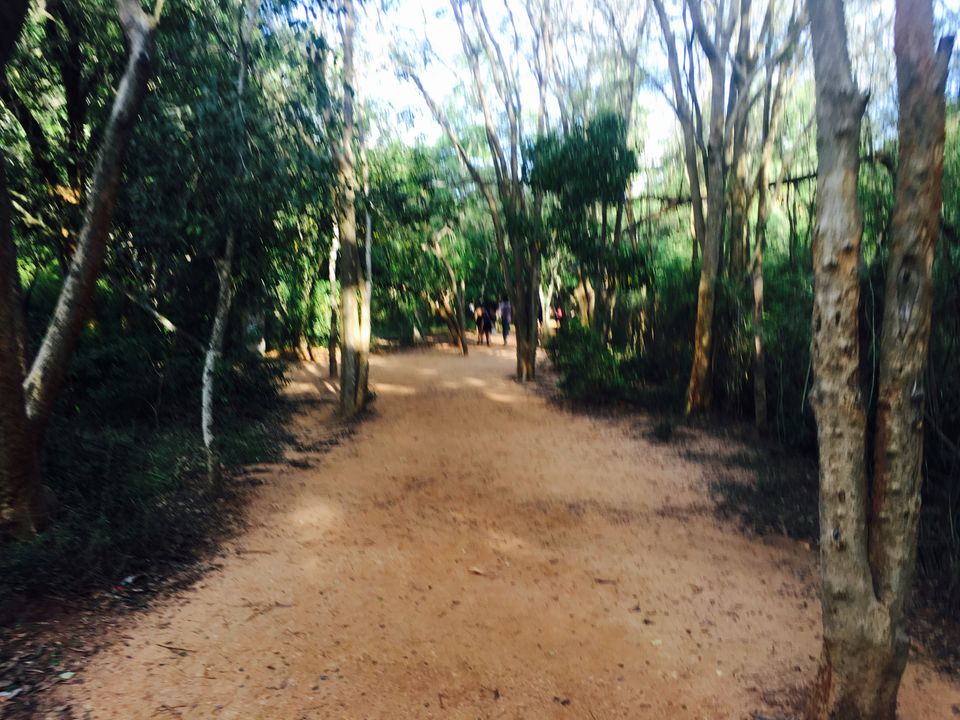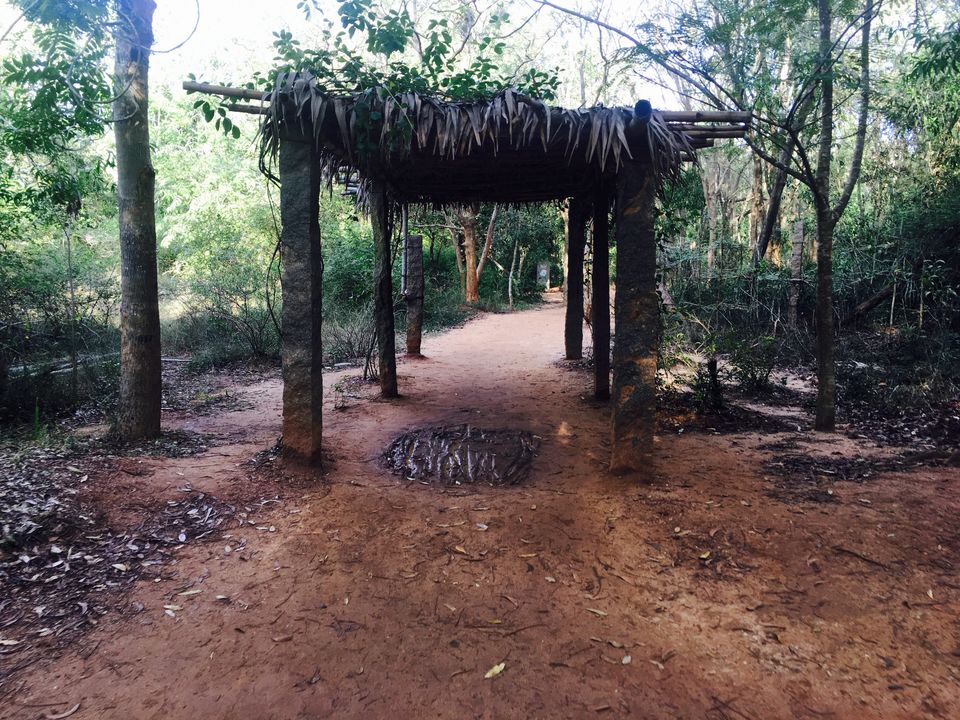 Later we visited the Auroville 2017 festival which was in this camp area where orchestra was about to start. Grabbed some cookies and witnessed the stage performance.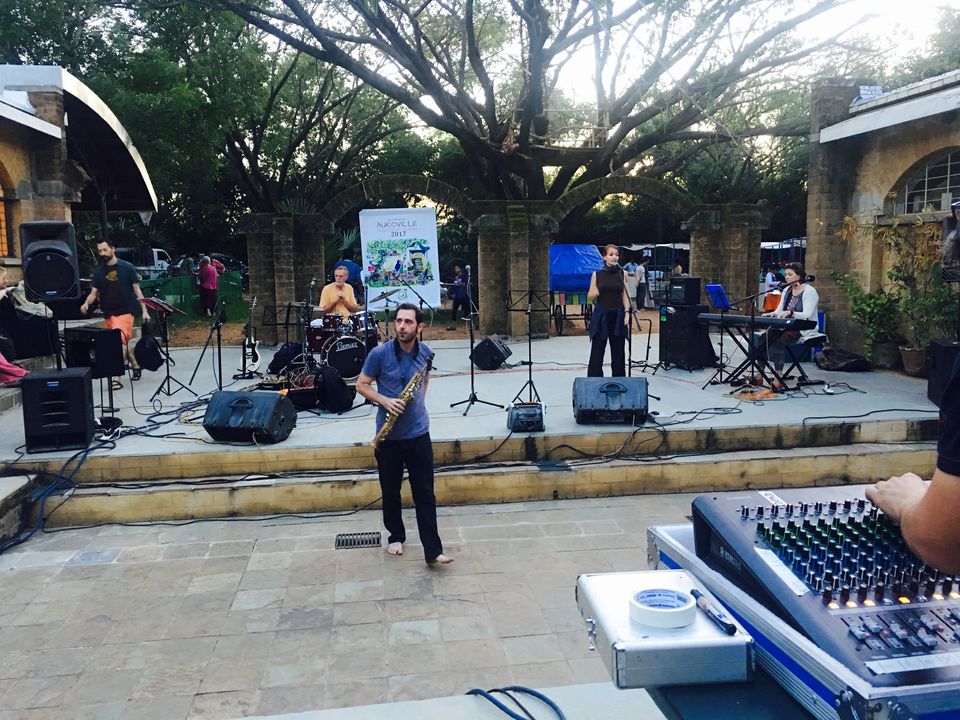 By 7pm we left for Chennai and reached there by 0930. The National highway is very well maintained and justifies 50/- toll.
After 1 hour of Hotel hunt, finally managed to get a lodge at 1600/-. It was a decent one, 3 kms from airport. Returned the car by 1100 and had street food at night, Kerela Paratha and Chicken Masala.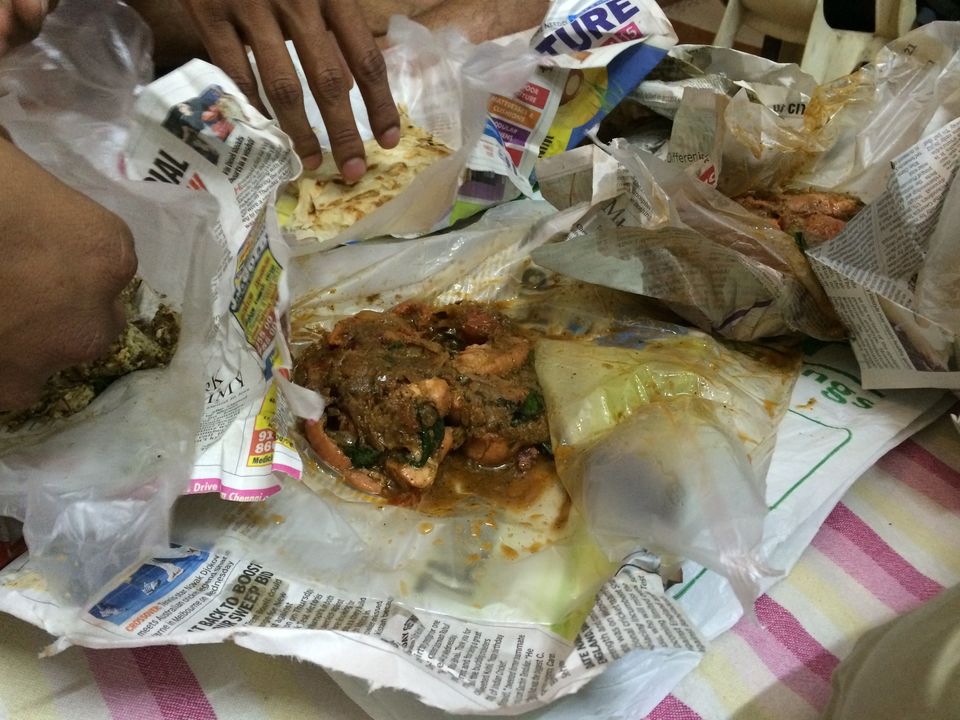 Flight was scheduled at 0840, which took off at time. Experienced some beautiful above the sky view.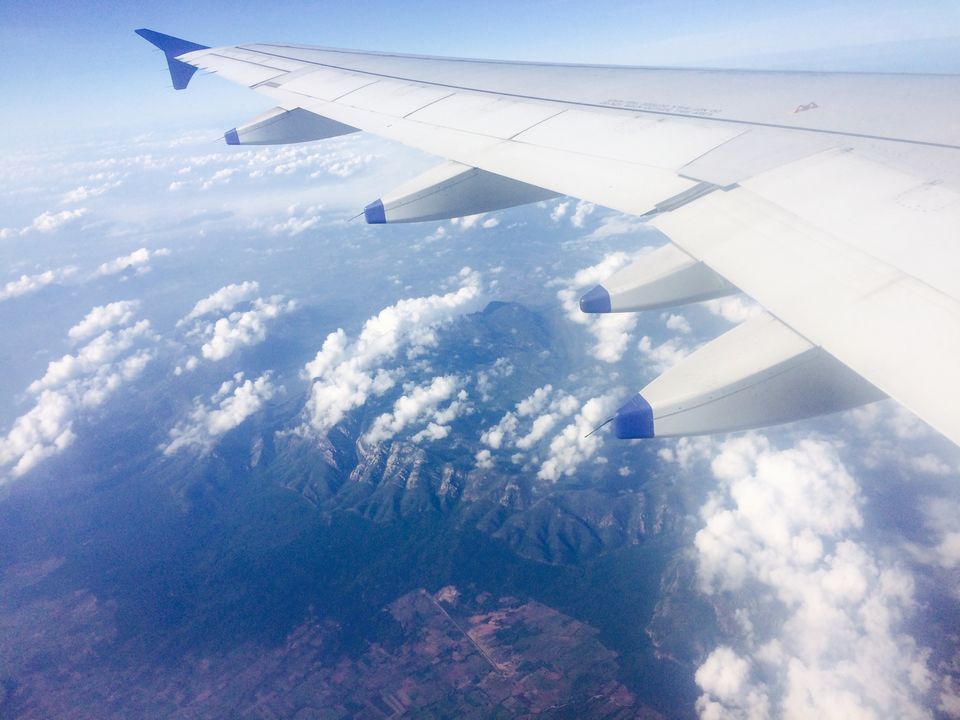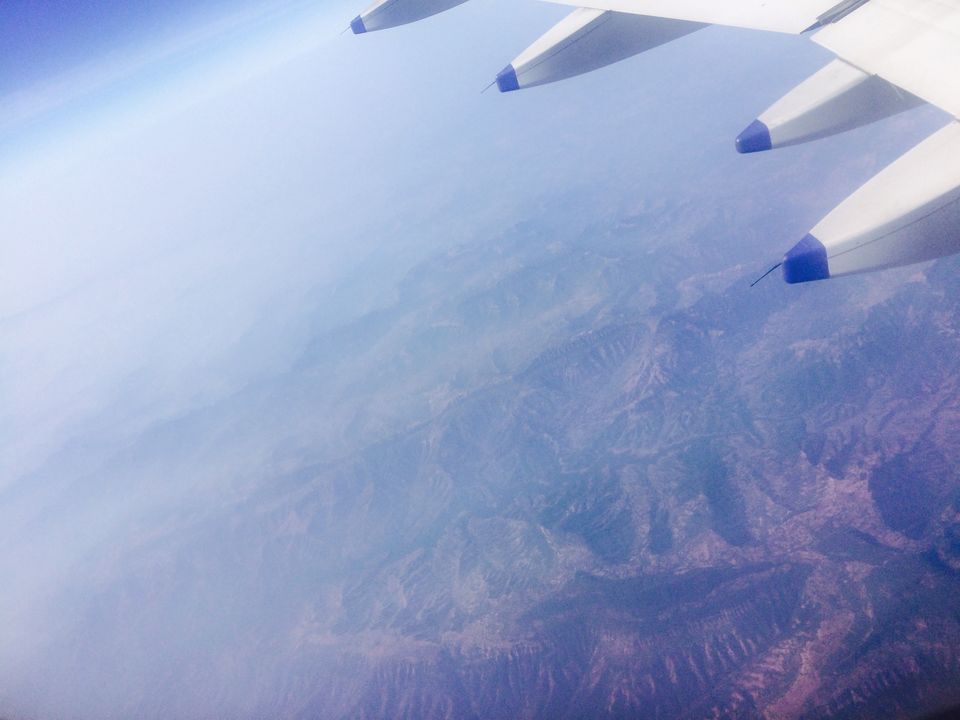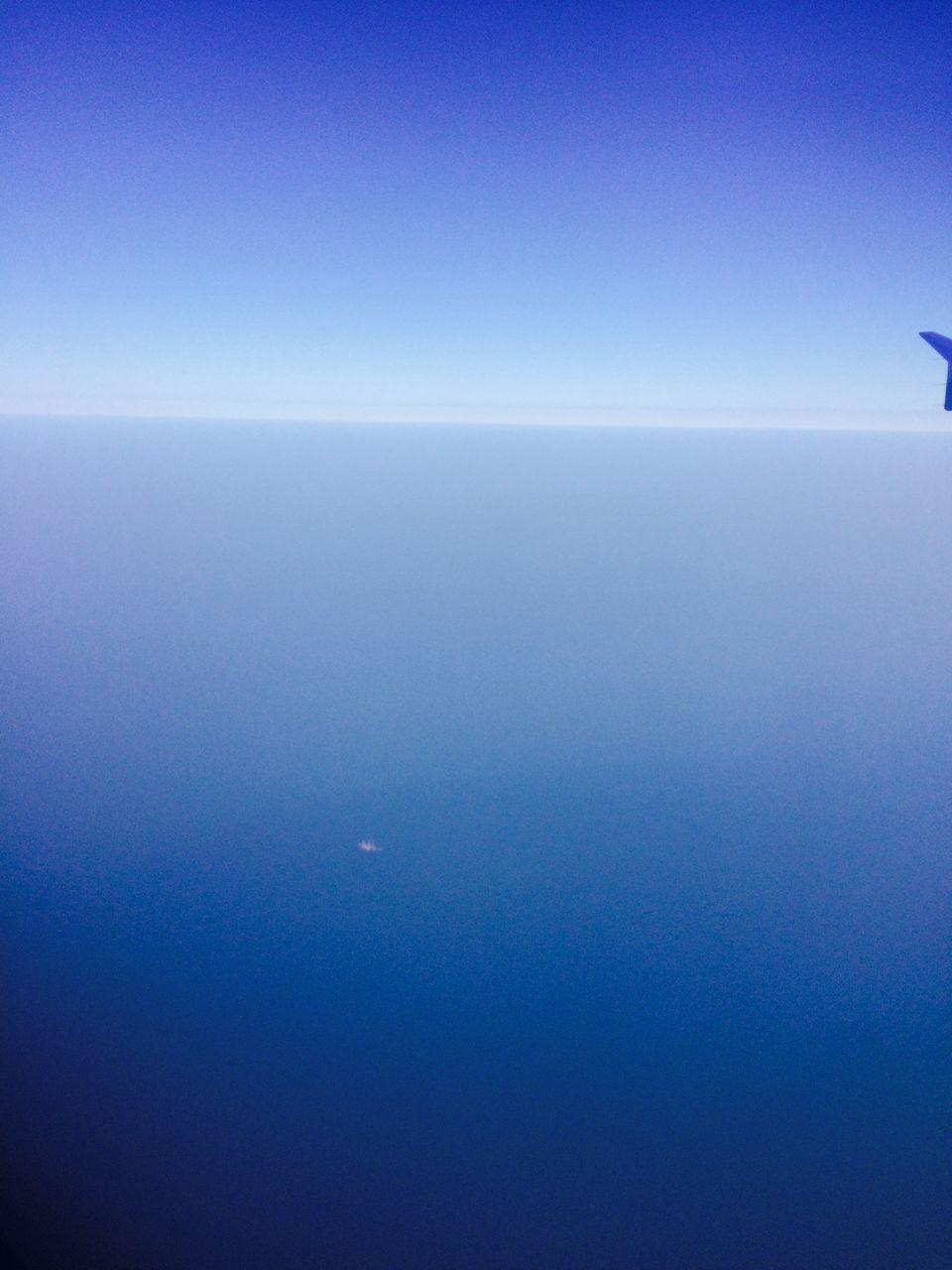 Reached Mumbai by 1100.
I still think it was a tour to European Country.