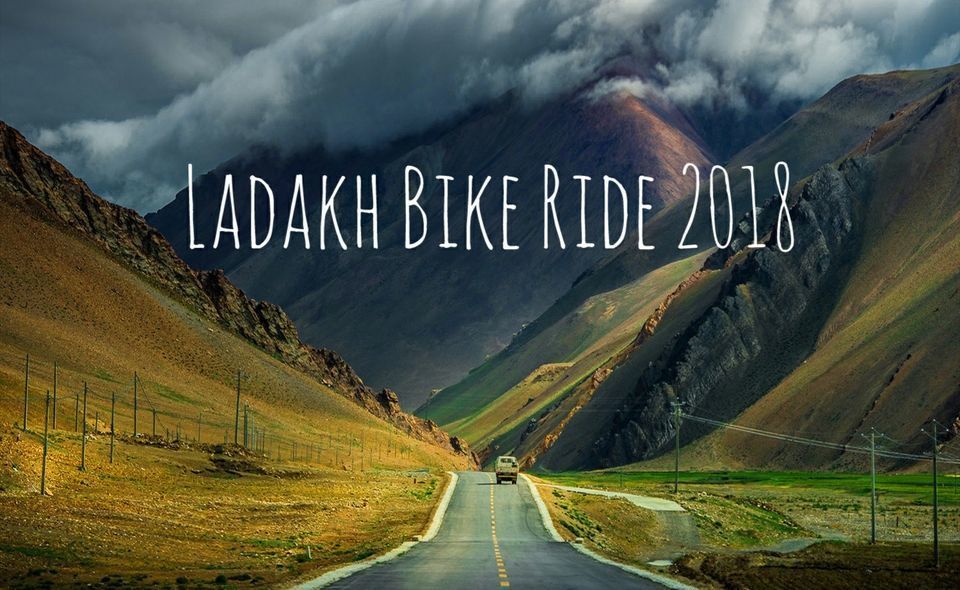 #Ladakh offers spectacular views of landscapes one can ever see in India or I would rather say in the world. Ladakh has lot to offer to tourist of every taste from Monastery to lakes . Every year many travelers especially riders visit ladakh. It's every motorbike rider's dream to Ride bike on the treacherous roads of ladakh.
Wethetravellers is coming up with ladakh bike ride 2018 . Ladakh can be best explored on #royalenfield and wethetravellers is offering this ride on bullet 500 bikes.
Day 1st. ARRIVE - LEH
After catching the early morning flight to Leh(11562 ft) from Delhi(777 ft). And by crossing the Great Himalayan Range you can see the stretch of the high altitude dessert below, you are welcomed and received by representative of Ladakh Bike Rental at the airport and drive to Hotel / Guest house. Today is full day acclamation rest for your further best trip days.
Day 2nd LEH – NUBRA
Today we will be riding north of Ladakh, that is Nubra valley, an array of mesmerising landscapes and lower in terms of altitude when compared to Leh. Enroute we take on the mighty KHARDONGLA PASS (18,380 ft) which is every bikers dream destination for it is glorified as the world's highest motor able pass at 18,380 ft. Nubra Valley comprises of: Kardong village - A beautiful little village at the foot of the nighty Carding La, Diskit - home to the majestic Diskit monastery and Hunder - the only place in India where you find the Bactrian double humped camels on sand dunes.
DAY 3rd NUBRA - PANGONG VIA SHAYOK
Today we retrace the same route back till Khalsar and soon after turning Left our ride goes towards world famous Pangong Lake to catch the beautiful view of tranquil lake. This route is full of adventure as we ride on solid paved & rough roads & crossings stream too along Shyok river and while knocking beautiful views of Durbuk and Tangtsi village, soon we have our first view of pangong lake and enroute don't miss the chance to meet the 'Himalayan Marmots' who are brave enough to take food stuffs from you and they don't even mind to be clicked with you
Day 4th PANGONG - LEH
After spending enough time along tranquil lake in the morning sun-rays we'll set up our bike for Leh again while throttling through Chang la 17590 ft (third highest motor-able road) the scenery is simply fantastic, a little bit of off roading , crossing small streams and thundering over rocks we climb chang-la, and by enjoying the hot steaming black tea and by riding down from changla, you can zip through some narrow roads while enjoying the breeze and the beautiful views of Sakti village we enter Leh.
DAY 5th LEH - TSOMORIRI
After breakfast it's time to kick start yours motorcycles. Today our ride goes through the Indus River till up to Mahi Bridge,enroute enjoy the appealing villages along the river side, famous hot springs and beautiful monasteries. By switching our left indicator we leave the valley to enter the heart of Rupshu, the most isolated part of Ladakh. By taking sandy and rough track with our off riding skill we reach the second most important lake in Ladakh that is Tsomoririlake 15075 feet above mean sea level. Explore lake, visit Korzok monastery and look out for high altitude wildlife. Overnightcamp along lake side.
Day 6th-Tsomoriri – Leh via Tsokar
After breakfast, our journey starts from Tsomoriri towards Leh . Riding back from the same route upto Sumdo village and turning left we'll reach to a high pass (Polokongka La, 16207 ft ) after crossing pass we'll arrive at a beautiful brackish lake called TsoKar (14842 ft), one really feel, I had a ride of my life. An awesome blend of stark mountain, gorgeous landscape, occasional sightings of the nomadic people and their herds of yaks & goats are common throughout the route & soon we found ourselves riding on Manali Leh high way and by griping the same Leh route we'll reach to the Tanglangla pass, the second highest motorable pass and soon we'll roll down towards Leh crossing through many beautiful small villages with awesome scenery and by arriving ride ends and move to hotel for celebrate last night.
DAY 7th TOUR ENDS
Fly back with some of the best memories of Ladakh Himalaya and take lots of gifts for your friends & families. Regards, Ladakh bike rental.
Tour Summary
• Area. : Ladakh Region
• Kilometres :870 Km
• Duration: 6 Nights /7 days
• Max Altitude :18300 ft
• Minimum Altitude : 10000 ft
• Riding Grade Moderate
• Number of Passes : 04 (including world highest 1st , 2nd , 3rd ) • Number of Lakes : 2
• Total Cost (Leh to Let ) : 34,000 INR
Activities
• Photography •Trip video making • Camping
• Campfire
• Riding
•Music

For more information write wethetravellers17@gmail.com