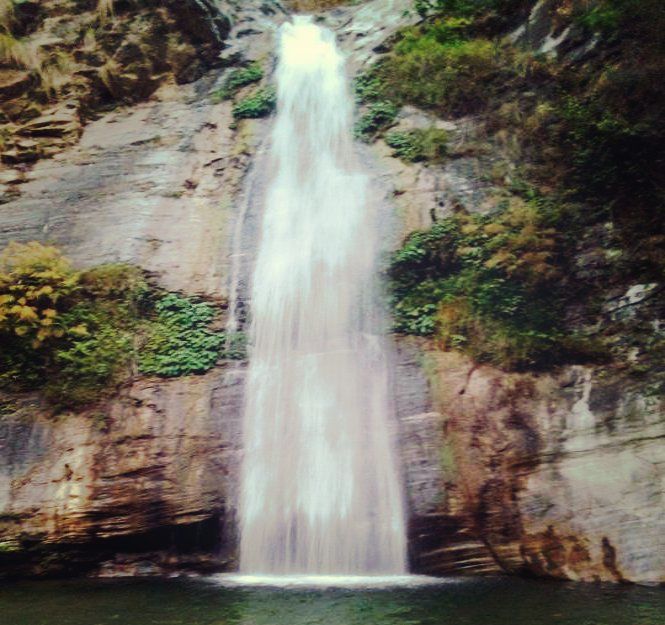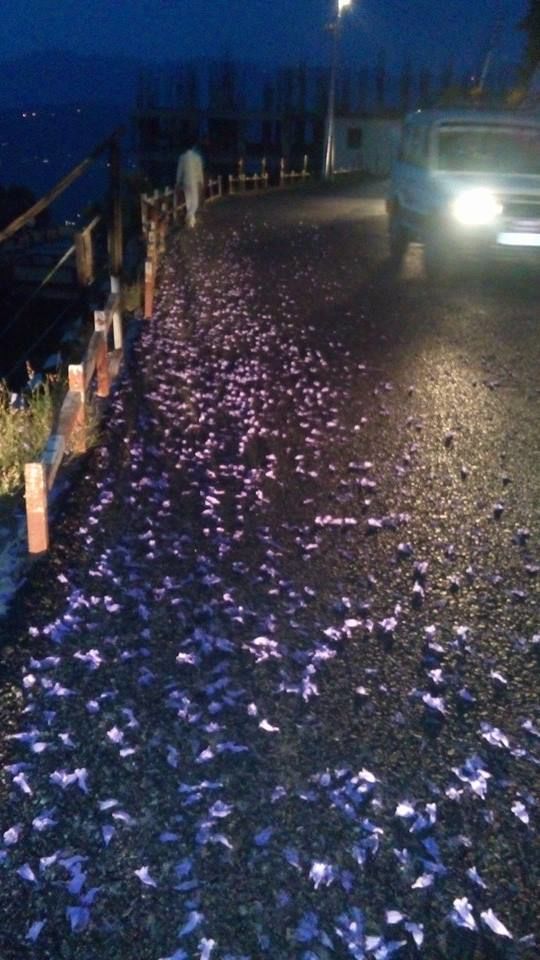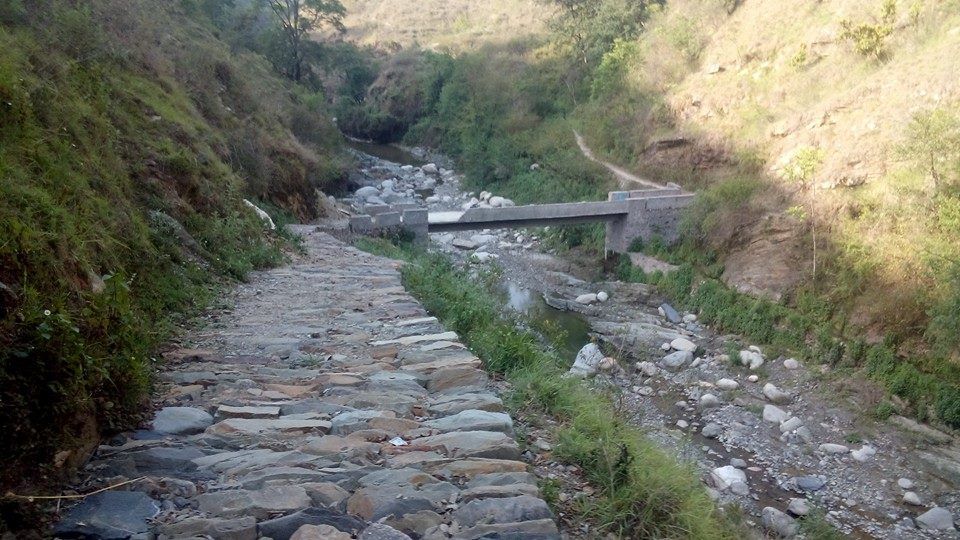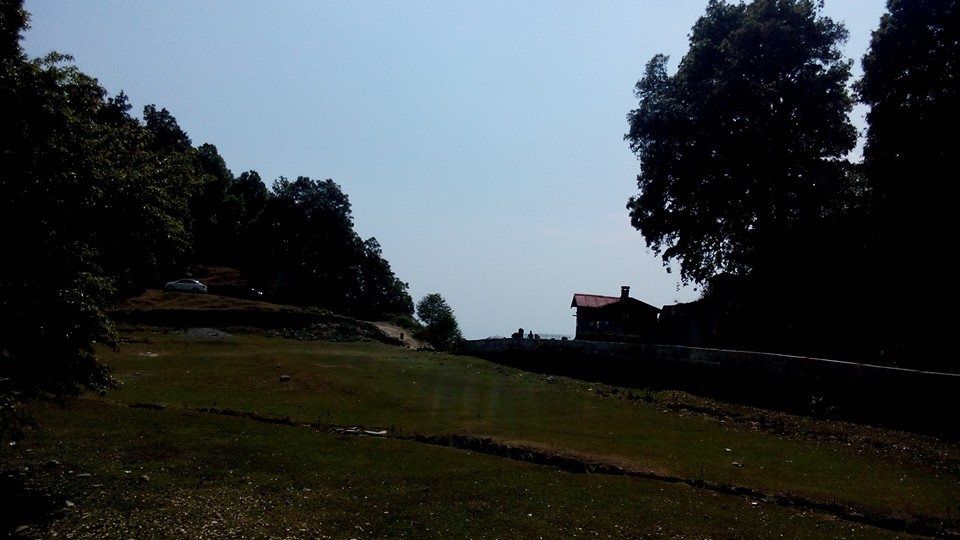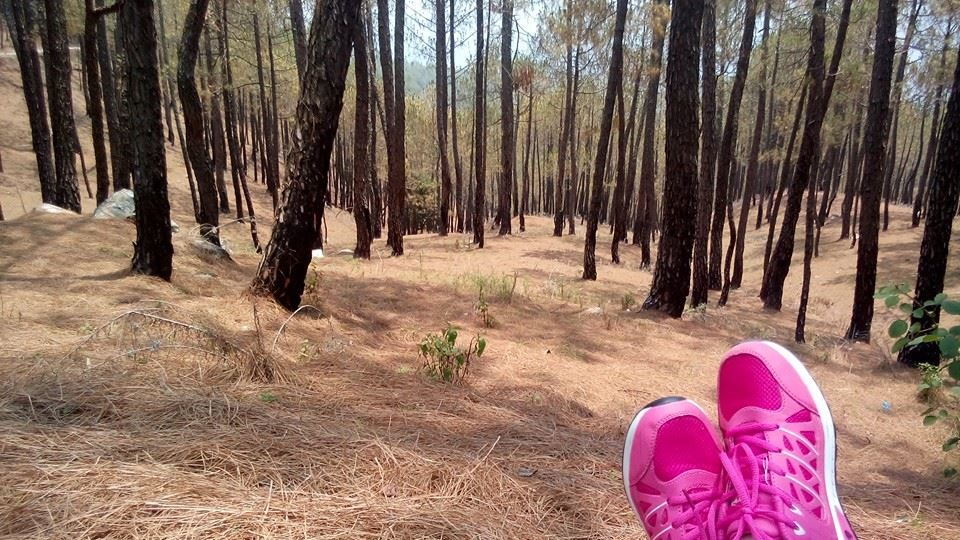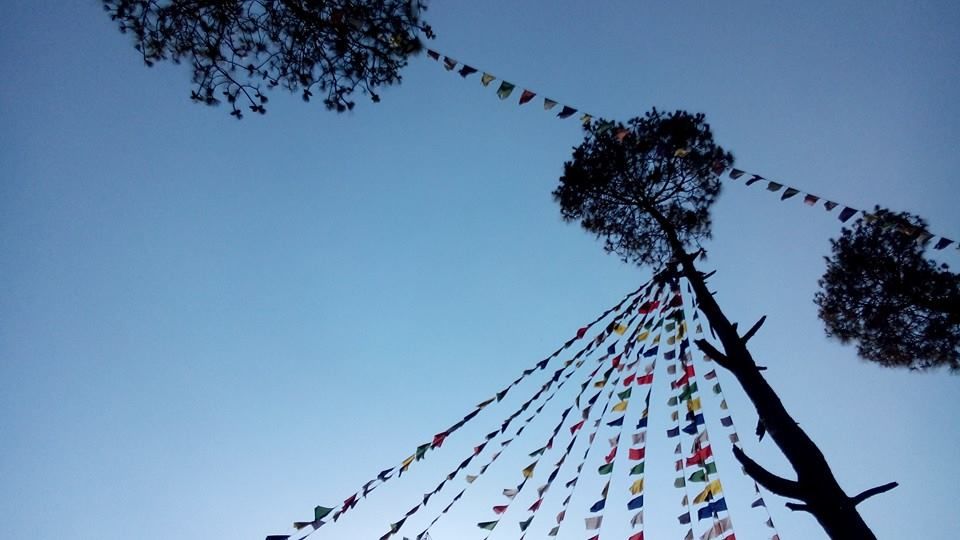 I am not an urban egg dropped down from nowhere and once in a while to remind myself of this fact, I travel back home. Often in the midst of an existential stop, I tell people, "I am from the hills" and the awe mostly solves everything for me. So this time around I decided to spend my summer in Almora and the many towns around where I feel I belong and the only place in the world where people obsessively discuss my resemblance to my father.
It all began with discovering a waterfall
Two roads diverged in the woods, and Robert Frost took the one less travelled by. With no GPS at rescue, honestly, I have no hopes of his safe return. In moments of odd adventures, realistic musings hit me hard. I was on my way to Almora from Nainital, a rickety slow 3 hour journey. Slow enough to make me step out of the vehicle midway.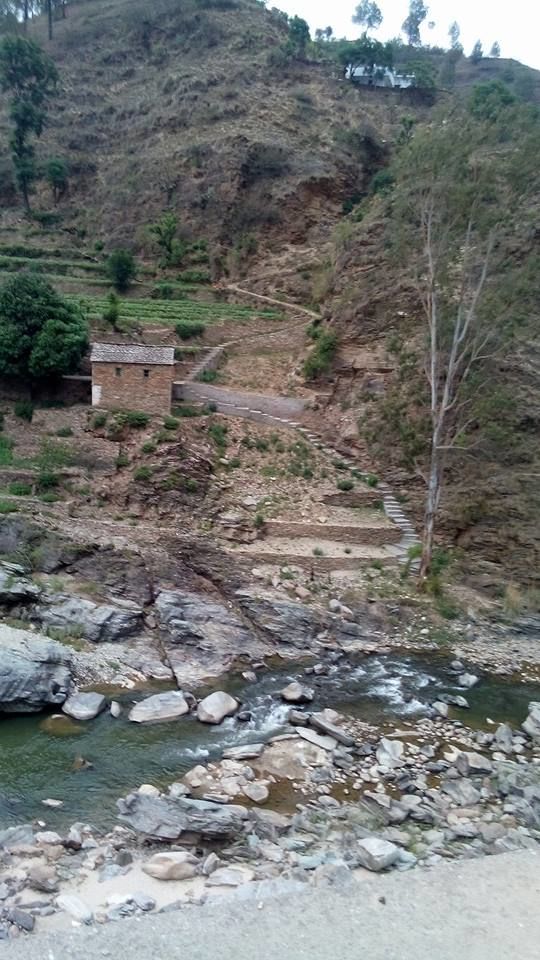 I am often not a rebel without a cause. I knew at Suyalbari, the Dokhane Fall is a sheer bliss hidden from the touristy eyes. I walked in circles trying to spot the deserted waterfall and finally found the gurgling fall. Last year's extreme rainfall and floods left the place completely damaged but it was clean and green enough to give my journey a smiling start.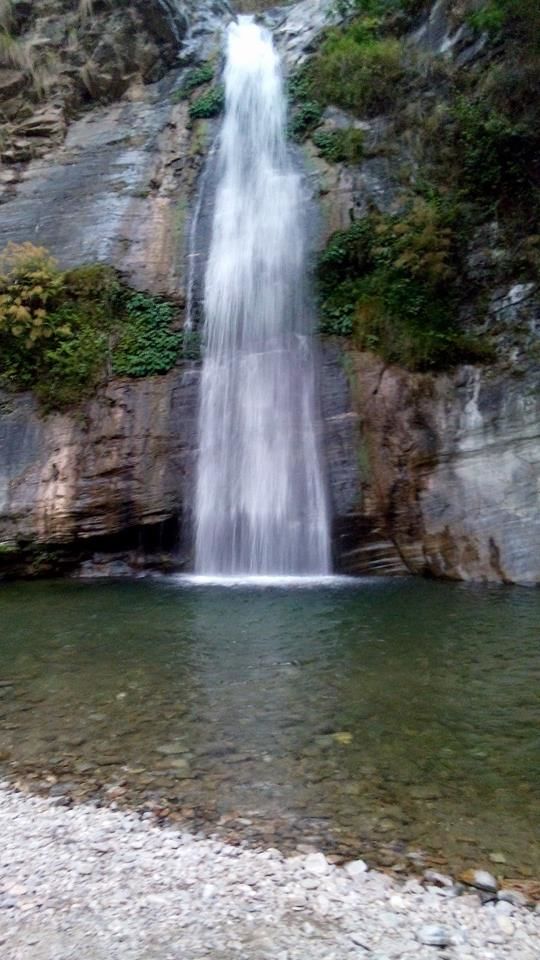 Dipping my feet in chilled water was indeed a blissful break and later I did manage find a bus to Almora and managed to reach only when the day was almost over.
It was a sunset welcome in Almora
As a child the only terrific thing I found about this town was that it always welcomed me with an aroma of saturated fat. But retrospect often adds more beauty to places. When I was away for 8 long years from this town I often read about its history and the stories of local culture which are often skipped in mundane routine. This time when I reached the town again I was welcomed by a wondrous sun setting on the famous sunset point of Almora and I captured it for yet another moment of retrospection someday.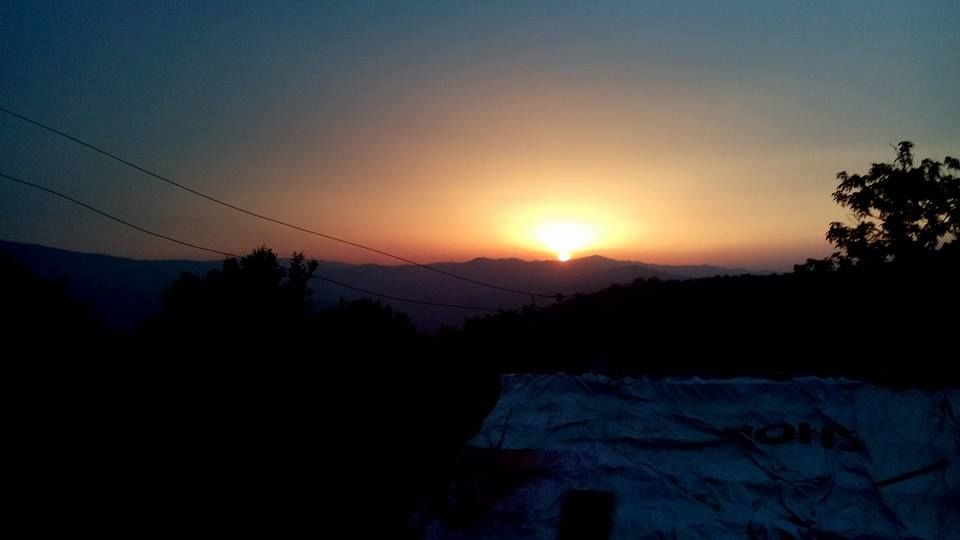 Travel often calls for some education. Why on earth would you wander and let motion sickness drive you mad. 
The wild edible berries that you see in the photograph below is Kilmora . The town of Almora has derived its name from these little berries which grow in wild. As a kid, I often used to eat these berries while on my way back after the evening playtime, stick out a purple tongue only to scare my mother.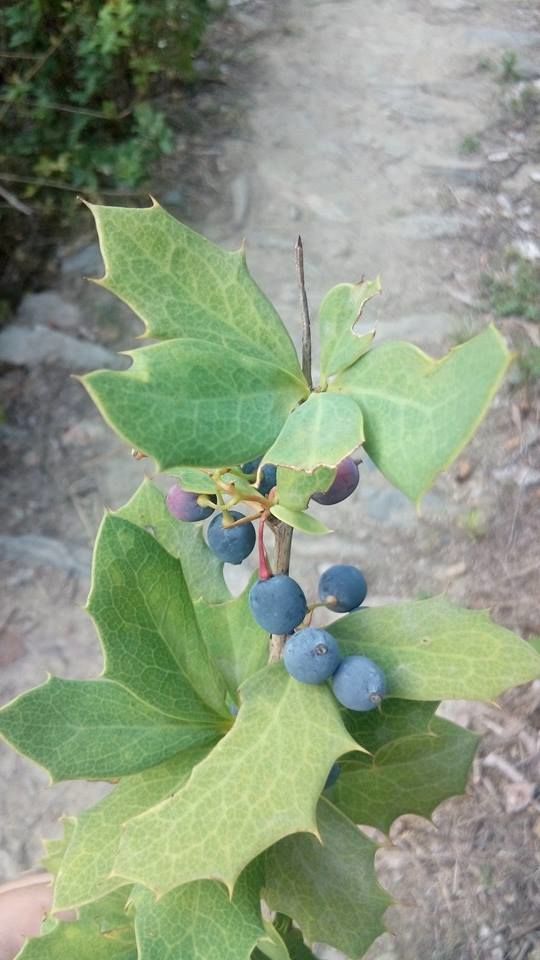 The town of a pink tree
After spending the night at my cousin's house, I took a walk around the town as early in the morning as I could manage. The famous pink tree of this town cannot skip any dreamer's eyes. More than 35 years back, this bougainvillea bush wrapped itself around the deodar tree, it has now grown into a huge pink tree, a landmark and symbol of love for the locals.
Image Credits: Gautamnguitar 
Why was Binsar a good idea? 
I was at Binsar Wildlife Sanctuary on the very second day of my stay in Almora. Its hard to list the reasons why Binsar is a good idea. Honestly, touristy eyes wouldn't be impressed. But the panoramic view of the hills from zero point will give you all the answers once you walk up to the hill top under the serene shade of the tall trees.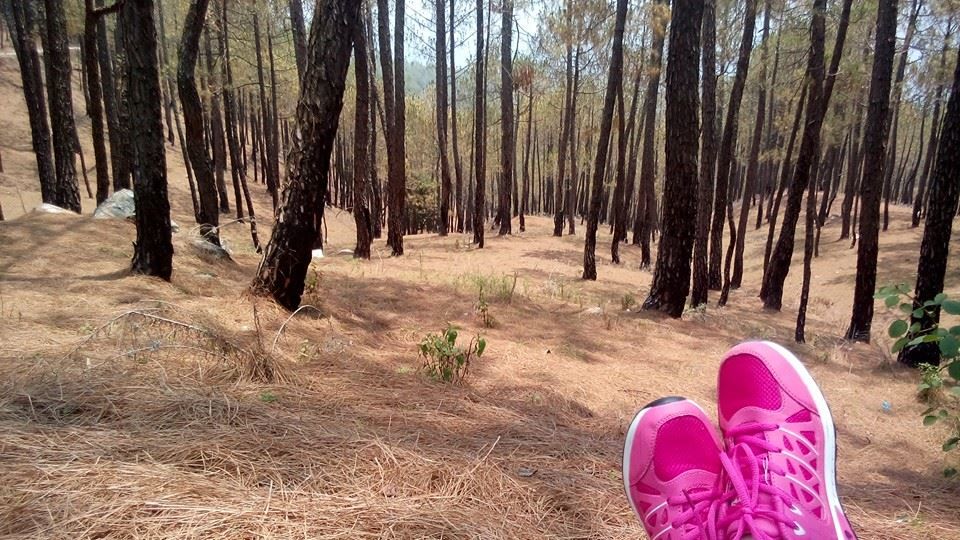 While walking to the Zero Point, the distant view of Panchachuli peaks and Chaukhamba were a sweet treat to eyes, especially when I found myself almost aimlessly breathless walking uphill midst the maze of trees.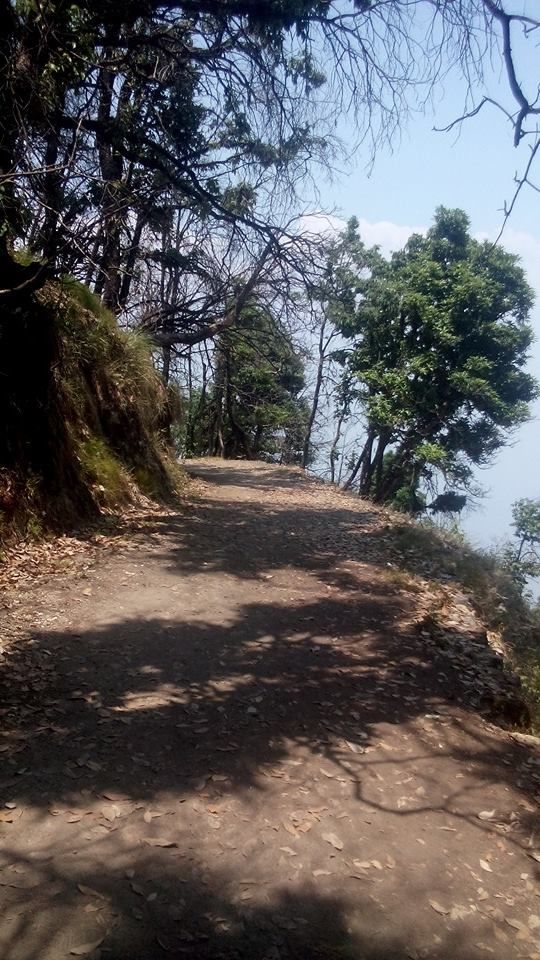 Home to the prehistoric
I visited the Rock Shelter at Lakhudiar, just a half an hour drive from Almora. This rock jutting out from a mountain face was home to the ancient humans during stone age. You can see many similar rock shelters at Bhimbetka, Madhya Pradesh.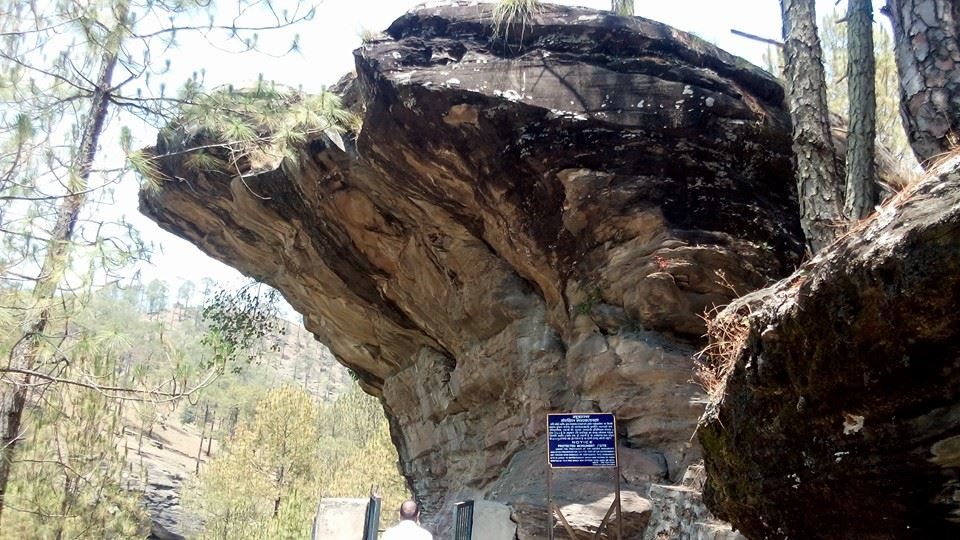 Lakhudiar probably, to my understanding, belonged to the hip wanderers of the stone age who must have loved spending afternoons on Kosi riverside and were probably more artistically inspired than their counterparts. Here's a photograph of the prehistoric painting at Lakhudiar.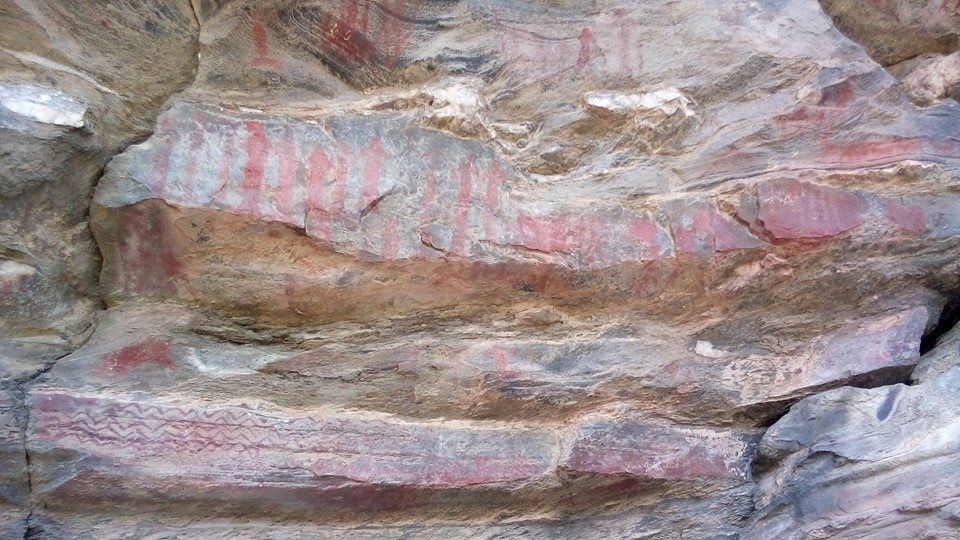 Winding roads hide the best treasures
Few day's later, I decided to take a trip to Lawali to distant relative's house. After a 3 hour drive, it was a winding pathway leading to the village. The beauty of walking in the hills is the fact that you take unimaginably long time to reach a place that you think is right before your eyes.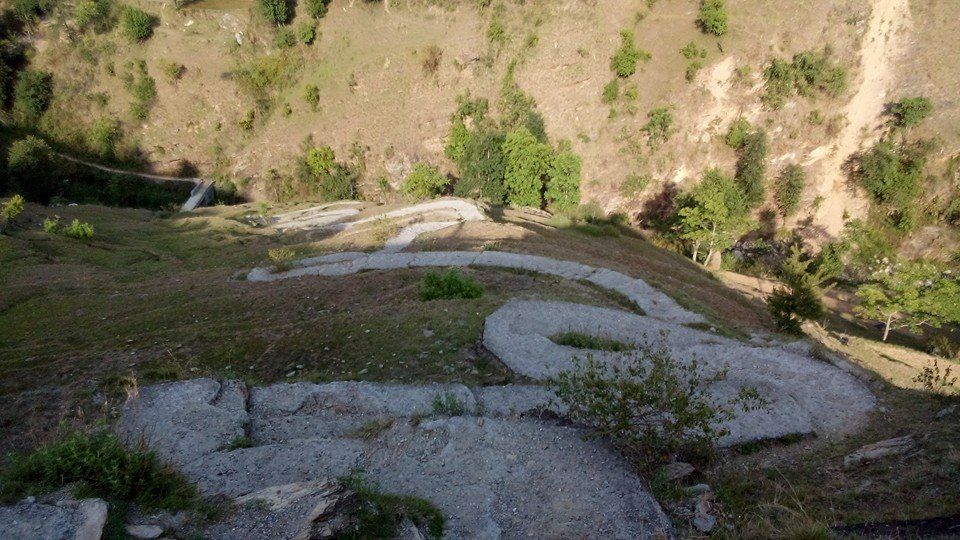 I walked for an hour, downhill, then uphill, even crossed a river, stopped, took a plunge and reached the village at late hours of the day. The first sight of the colourful village houses was enough to tell me that the next few days are going to be better than I could ever plan.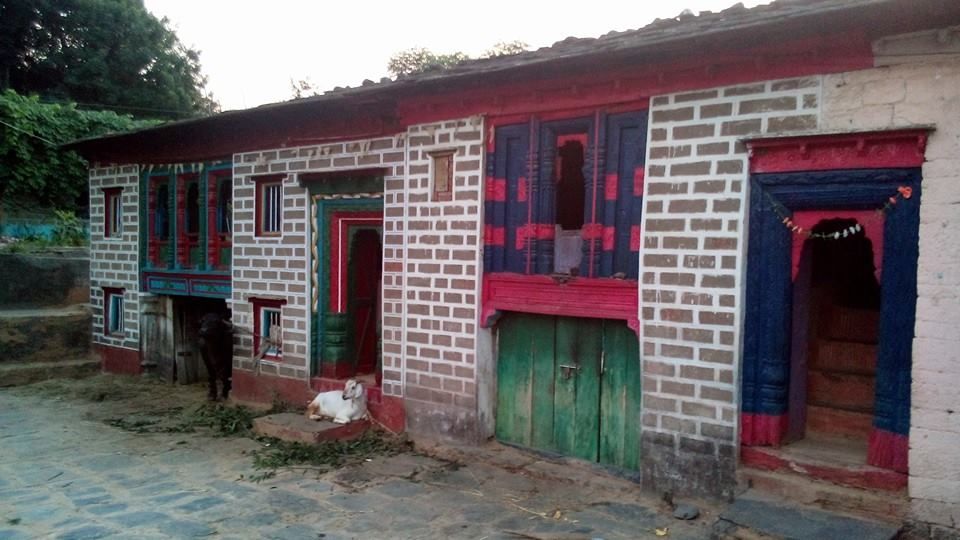 I live better with the goats
The next few days were spent in absolute comfort and with the phone battery dying a good death in the first few hours of arrival. With the nearest ATM a day away, I was here with absolutely no money for three days. And since every travel story teach something, I must confess that this trip made me believe that I live better with the goats.
On the day of return, I woke up the earliest I'd ever managed to. I reached on the motorable road after walk for an hour and sat there waiting for the only vehicle that passes through that route and made a tiny garland as I waited by the roadside.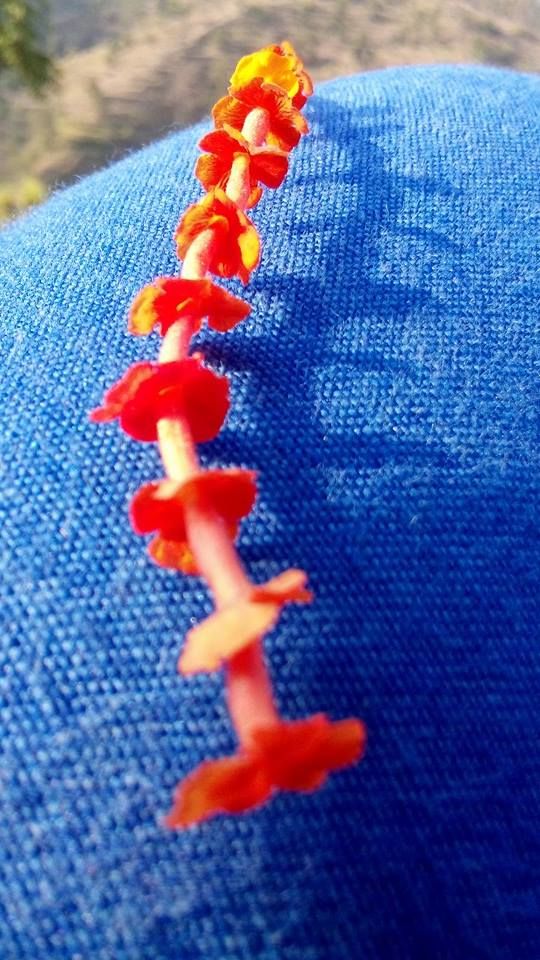 The Inherited Humour
This road took me back to Almora and I knew was the end of a good vacation. As the burly sumo moved through the frightening road, a pahadi woman who sat with her husband began talking to her husband. Terrified by this car ride, she began talking about how she feared that any moment the car could slip down the hill slope and they'll be all gone for good.
How her husband comforted her was unimaginably bizarre. He began telling her how once she falls down the hillslope and she drifts down the river, he'll post an ad for his missing wife with nine big toes, goat like legs and a sad face since she was never cured for the bad digestion that she constantly whined about.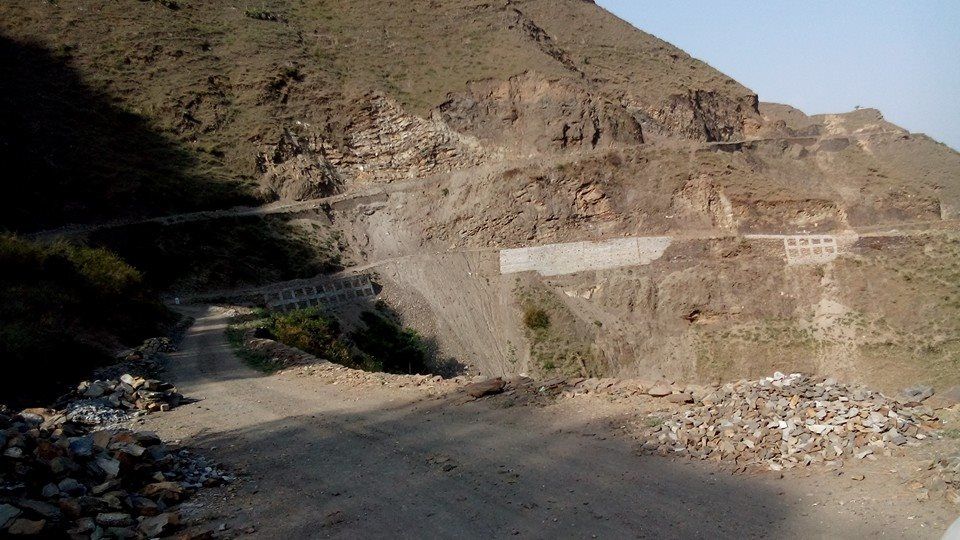 These were my people. I smiled because I never found people joke about death ever. Never like that. Now I knew where I got it all from. A bizarre sense of humour was flowing in my veins and I could trace the roots in this conversation.
The trip back home now came to an end and I had many reasons to smile. That's what home does to all of us, I think.