#TripotoTakeMeToBrahmatal
No plans, no thoughts, no itinerary. i was not finding anything or any answer and no, i was not even finding myself. All my life I have loved people and nature. I wanted to love isolation this time. I have travelled solo before and met many strangers and made friends, but this time - Isolation. all i needed was isolation.
As I reached Kasol I never bothered to about anything else except scoring some charas and reached Bershaini, to start my trek.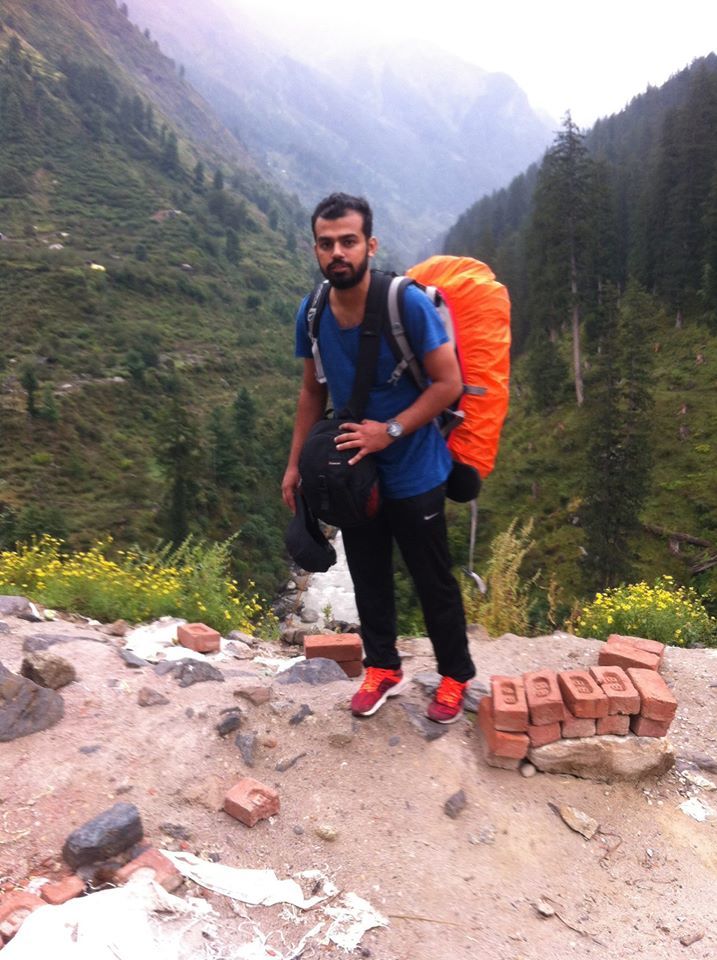 Just at the beginning of the trek I crossed Tosh nala. Every flowing river carries a story within itself. Though a never ending but the story is never boring. Just over i crossed it, it gets merged with Parvati. With food, tents 7 sleeping bag my backpack was around 25 kgs, but this was my third trek to Kheerganga so I managed it. This trek to Kheerganga is one of the best walks of my life. The beauty of nature with trees, mountains and apart from all these - " river Parvati " is one thing that takes my breath away. I have been fascinated by rivers since childhood. And parvati is my favourite specially because of its white waters and myths related to it. My voyage upstream with Parvati began here.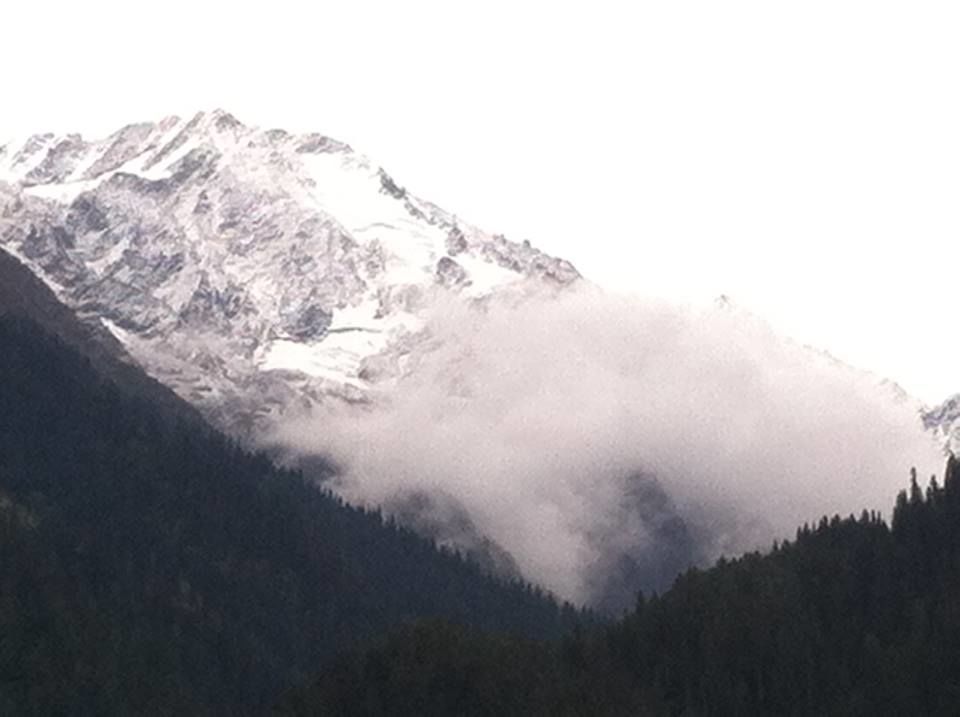 I reached and set up tent in the evening and slept early because of my tiredness.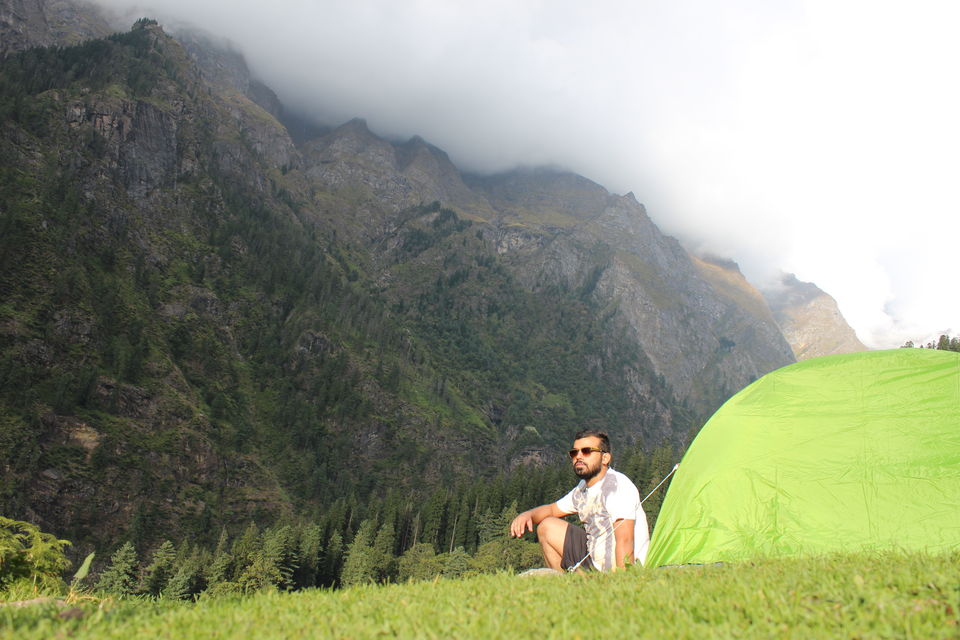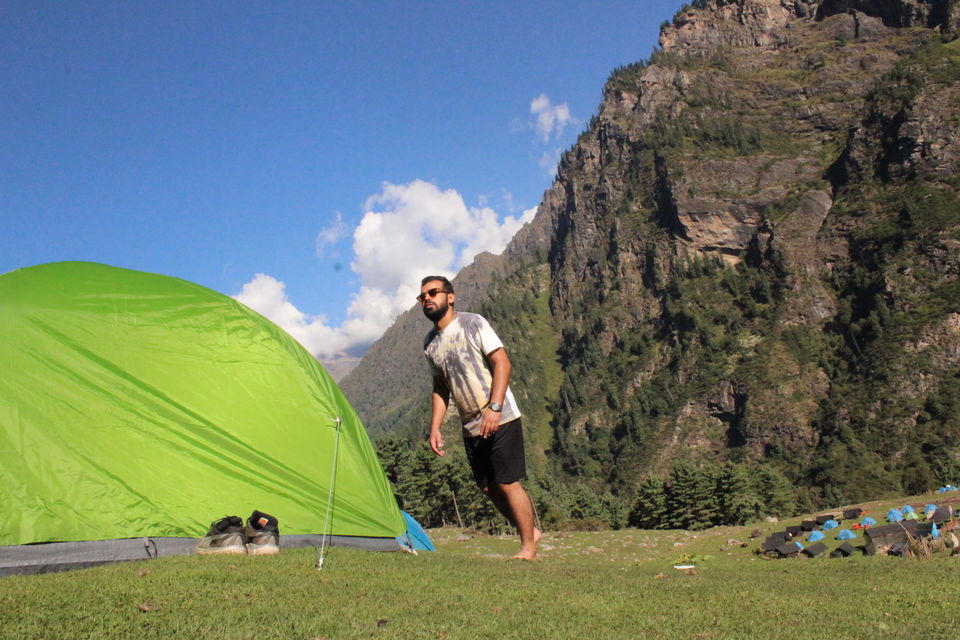 My daily routine included a bath at hot water spring collecting drinking water for whole day and gathering fire woods for cooking up meal. In the evening i used feed bread to a couple of dogs. Sat on a big rock facing the west. bidding goodbye to the Fire God ! And in the night i used to lie down on ground with a blanket of stars over me. there were millions and billions of them.
DAY -1 After finishing up my self cooked maggie and washing the dishes. I took my book, camera and a joint and went into woods. I watched the trees. i kept staring at them. They all stood so close to each other making a green roof top. Even being so closer their branches were so systematically growing, organized in manner that none were colliding. They have been standing together firm, supporting each other since years & many more to come. I wondered if humans can give even a slightest fraction of commitment given by those trees. The same power of commitment i saw when the dog saved some bread which i gave him for his companion. The day ended beautifully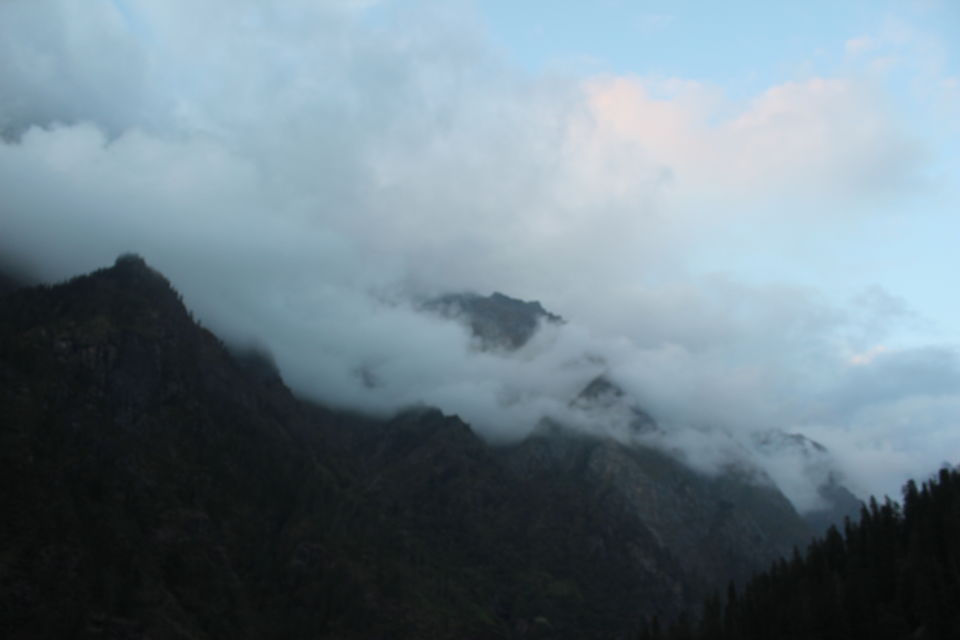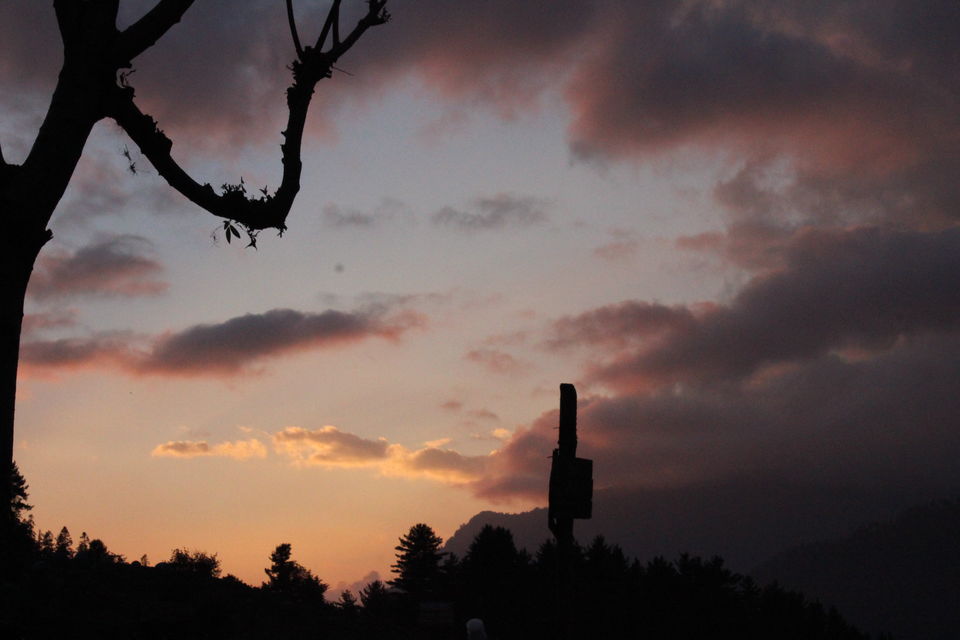 The night started more beautifully. A sea of stars. Keep staring at one place and definitely you will see a shooting star every 10 min. Commitment again came around on day-1 when both the dogs were constantly roaming around my tent throughout the night. It was scary in the beginning but I got used to it.
Day-2 The big mountain in front my tent, the very first view when I opened my tent in the morning. throughout my stay I had seen that mountain taking on snow, rain, clouds, sunlight but it didn't move, shiver or look scared. It looked more audacious everyday. I could see a small water fall near the apex of it. A white thick line on a dark brown sheet. The clouds played with its visibility. The covered the waterfall and I used to get confused where i saw it. At times i thought the water stopped flowing but as the clouds passed I realized it didn't. It will never stop flowing, or may it will someday...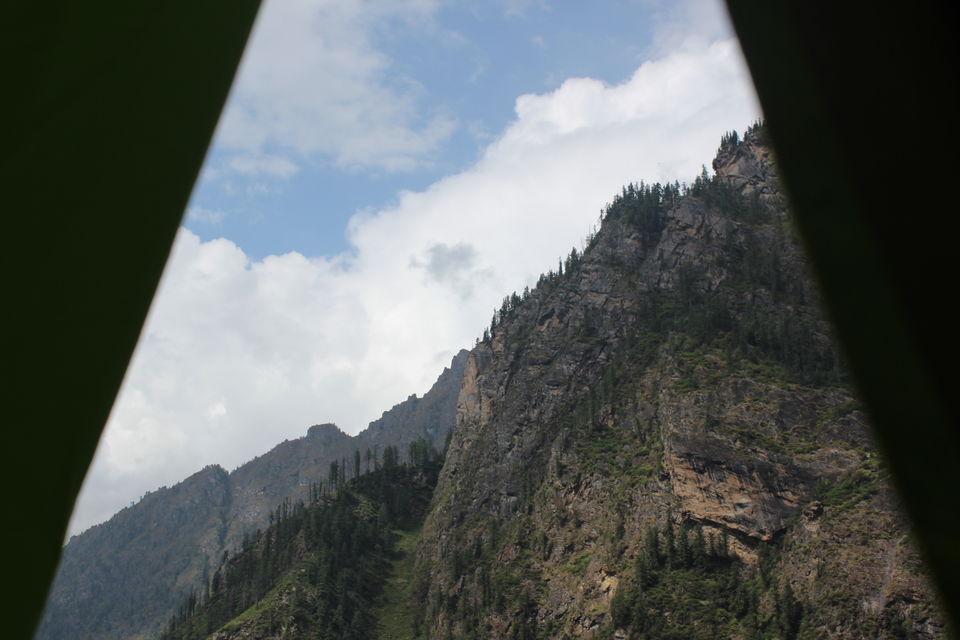 Someone has said it right- " A dog is a man's best friend " Both of them were showing affection towards me while I was lying down on ground. They rub their necks at my legs. Stars were as beautiful as they were yesterday. I wonder if we humans have that self motivating and brave attitude as that of the mountain, we could achieve anything in the world. May be someday we could reach one of these stars.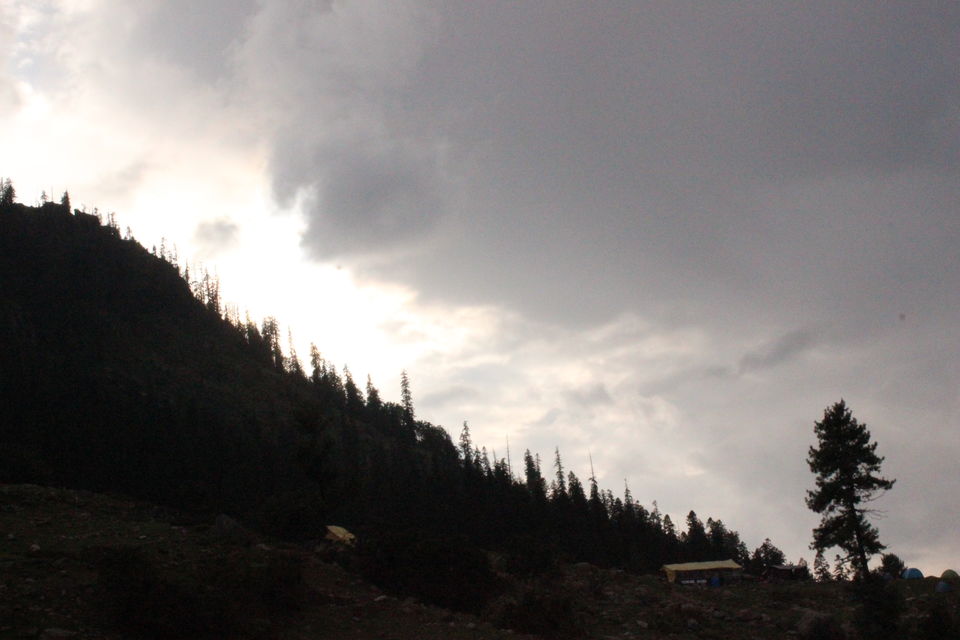 Day-3 I strolled to the back of my mountain following a small stream of water. It was again beautiful how the stream found its ways through the small rocks and trees. I followed one which was formed by joining of two streams. I followed one again which split again. I kept on following through the rugged terrain, slpoes and ended up near my tent where i started. May be sometimes we are following something so blindly in order to achieve some target which is not even ours or which is not even worth...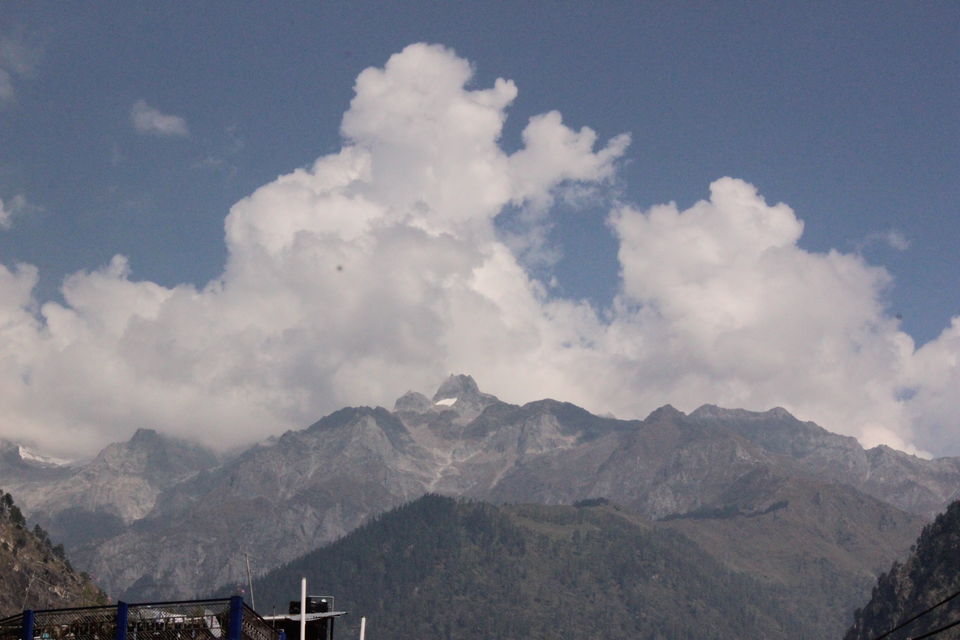 The dogs, as committed as before gave me company while the sun sets. I was staring at one of the stars which seemed the brightest to me when i realized that i was I was technically looking into the past. That light might have left that star many light years ago. In that way I was looking into the past. some hundred years back. I had goosebumps.
Day-4 I decided to go to Tunda Bhuj & met this Baba living alone. This was going to be his second winter there. Tunda bhuj has a small cottage with blankets lying. No civilization no food near by. But the remoteness of the place makes it more beautiful. There was a sparkling waterfall behind the cottage. Lush green fields around the cottage enhanced the beauty of the place. Baba told me about Pin pass and Mantalai lake much above his cottage and how Bholenath has made the path for humans to reach to Parvati. When i came back to my tent the sun was already down. I was upset that i missed sunset. The two dogs were roaming around me and very anxiously jumping. They might be very hungry. But when i entered my tent i realized they had eaten all my bread. This made me a little angry. I slept early but i was too cold. I couldnt sleep comfortably. Next morning I knew i have to shift into rooms to avoid cold.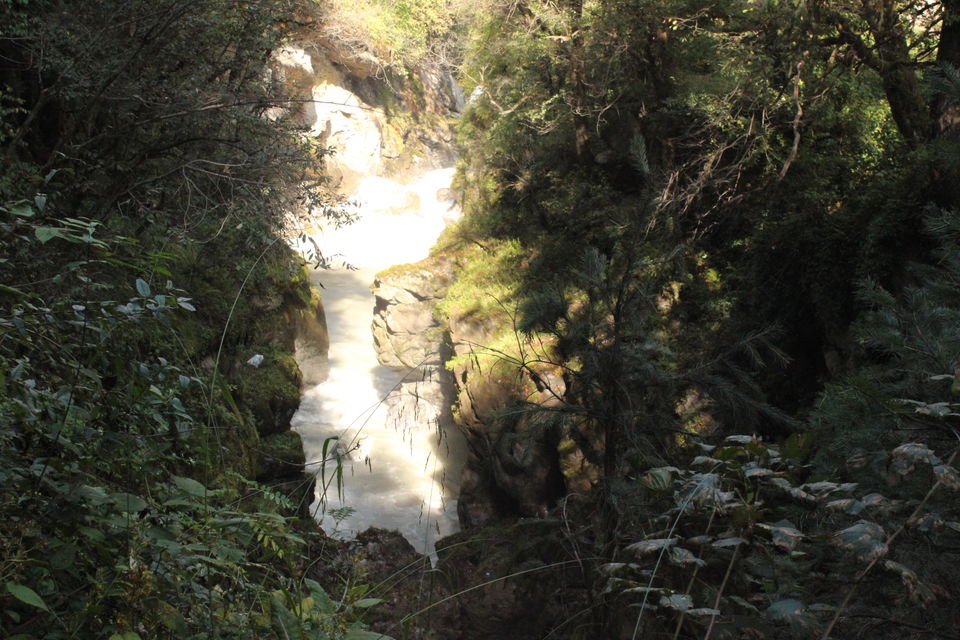 Day-5 I was upset at the beginning for leaving my isolation. I packed my tent. I shifted in Than Baba's restaurant. People say its the bet place to have chilam. I met few Israeli's there and my whole thoughts about trip just capsized. I might have learnt a lot being alone but I enjoyed the time spent with them more. We stared the same audacious mountain, we strolled around the same trees. everything was more beautiful with them. One of the lady was a yoga teacher. she showed some yoga on mountains and taught me some meditation. I returned to Kasol with them next day.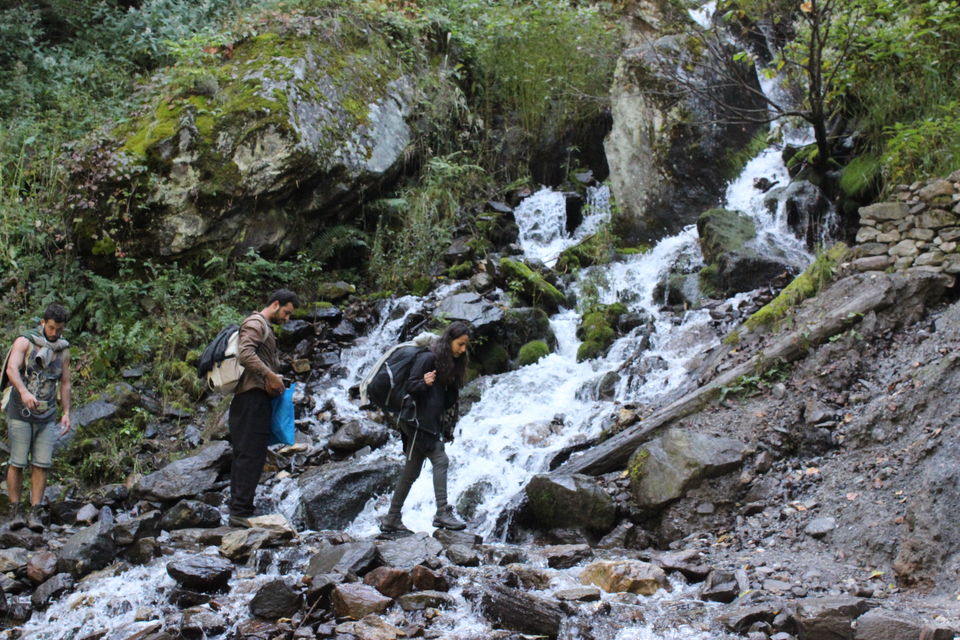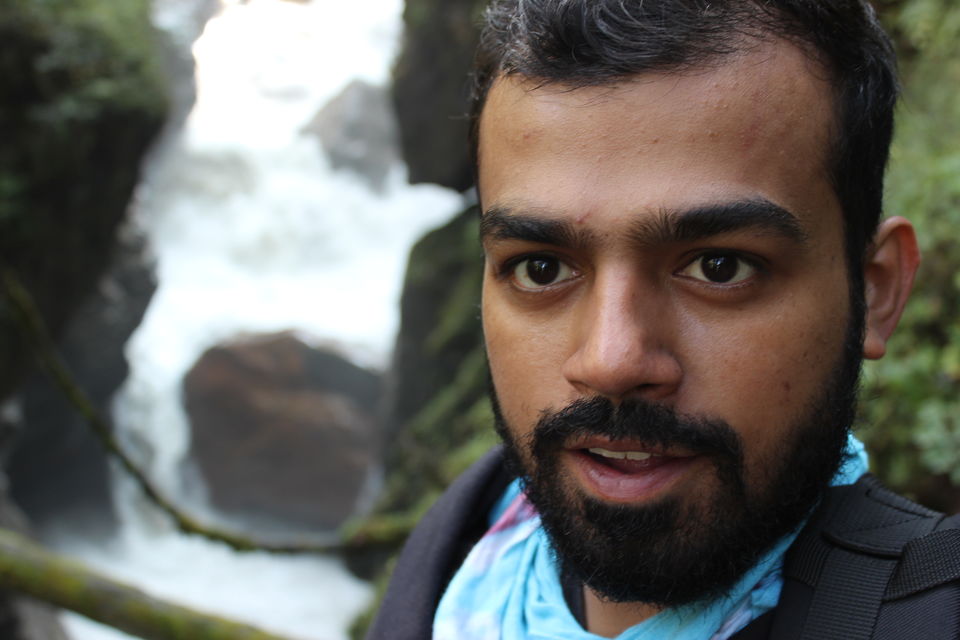 I realized what i learned being alone was a must but those emotions are not real unless they are shared and cherished with someone...