After passing through diverse elevations, temperatures and wind speeds we had perhaps acclimatized ourselves to this new environment. But the actual test of our endurance was yet to come. Our destination for this day was the exquisite Nubra Valley. Nubra was at relatively lower altitude (10,000 ft.) as compared to our previous stopovers but in order to reach this beautiful tri armed valley we had to cross the precarious Khardung La pass at 17,582 ft which is disputably claimed to be the highest motorable pass in the world. This place offers extremely low atmospheric pressure (500 hPa) and is sandwiched between two avalanche prone zones. Since Khardung La receives snow throughout the year, passing through this high altitude pass requires some bit of courage also along with exceptional driving skills which were undeniably possessed by our driver. So all we needed was a bit of courage which we thankfully had.
Our journey to Nubra began at 7:00 am and within half an hour we were ascending the stark bare mountains through one the most gruesome road till date. While zigzagging along the highlands we also saw the traditional silk route which connected east and west of Asia and was comprehensively used by merchants, pilgrims, monks, soldiers, nomads, and urban dwellers for many years.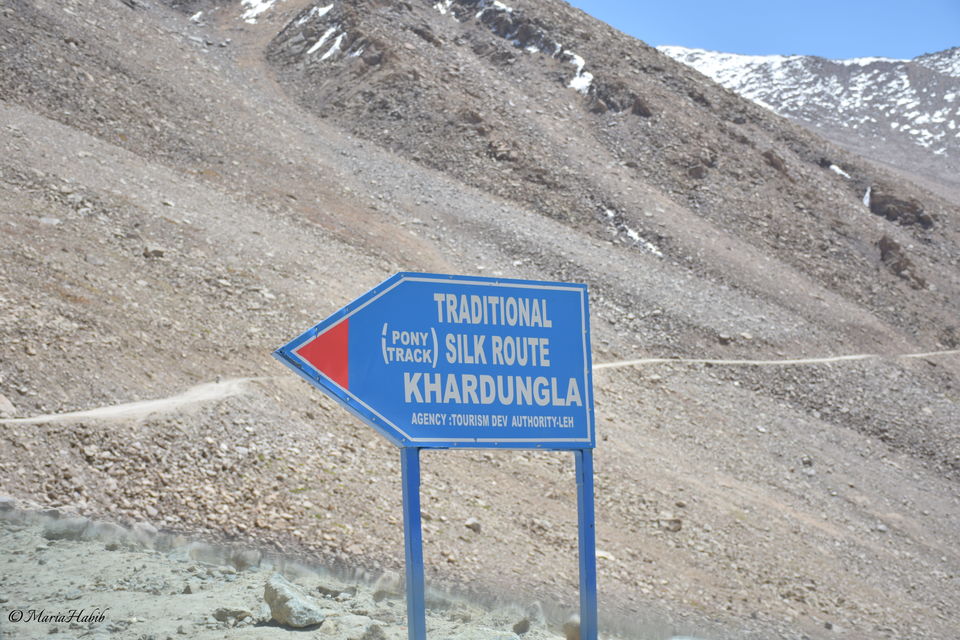 After about two hours gradual appearance of snow hinted that we are approaching Khalrdug La pass. The sun hid himself behind the clouds (thankfully there was no sunshine to melt the snow), the temperature had fallen to 2°C and wind speed close to 16 kms/hr. Khardung La was all covered in white. Heavily guarded by BRO, this pass has a very strategic location as this road connects the Leh city to not only the line of control on Indo-Pak border but also to Siachin base camp. Therefore unlike Manali-Leh and Srinagar-Leh highway this road is kept open with great effort from BRO, for defense forces throughout the year.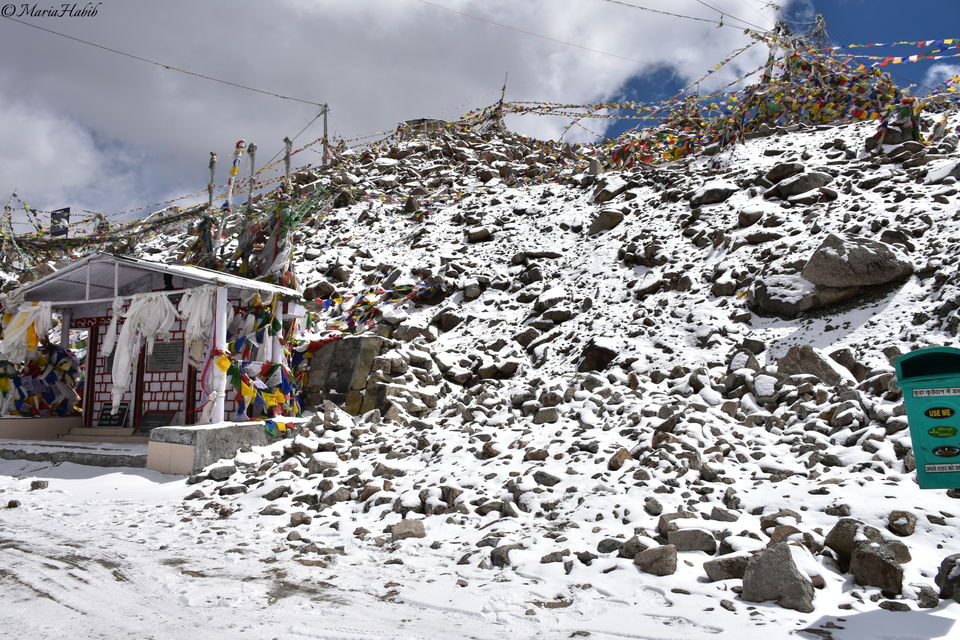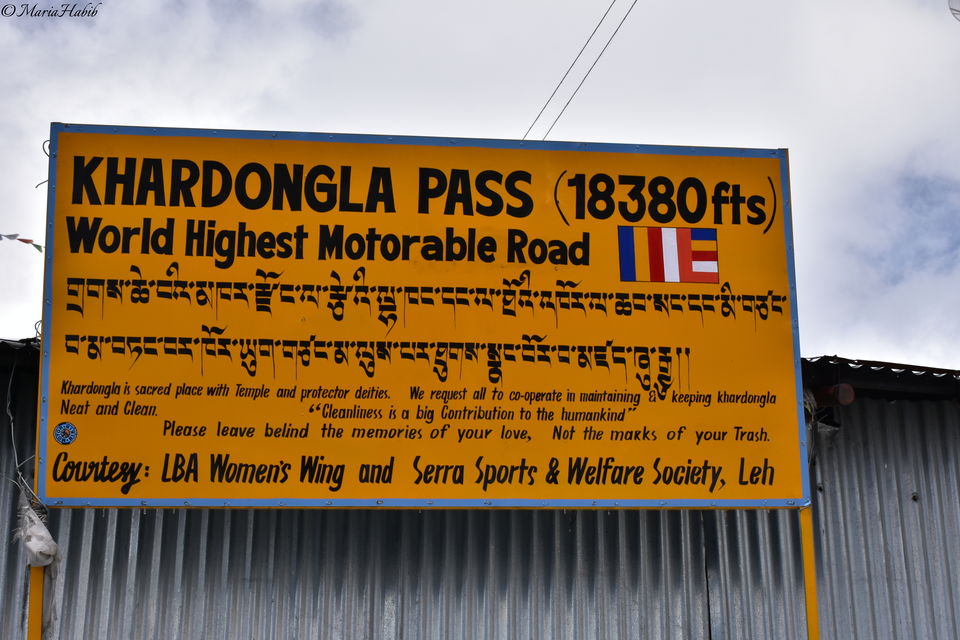 As we stepped down at Khardung La, there was an unknown sense of accomplishment in spite of knowing that Khardung La's claim of being the highest motorable pass in the world is disputed. Our breathing was perfect at such low Oxygen level and there was no nausea, no headache or heaviness. Even though we were warned not to stay for long, we gave this place complete half an hour and appeased ourselves with the fleecy white fresh snow carpeting the entire pass.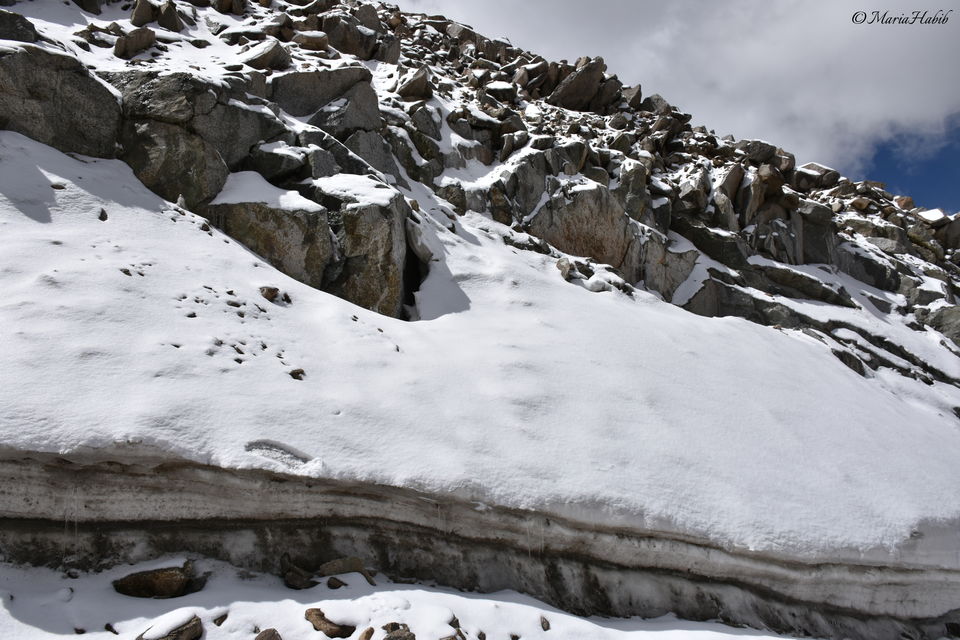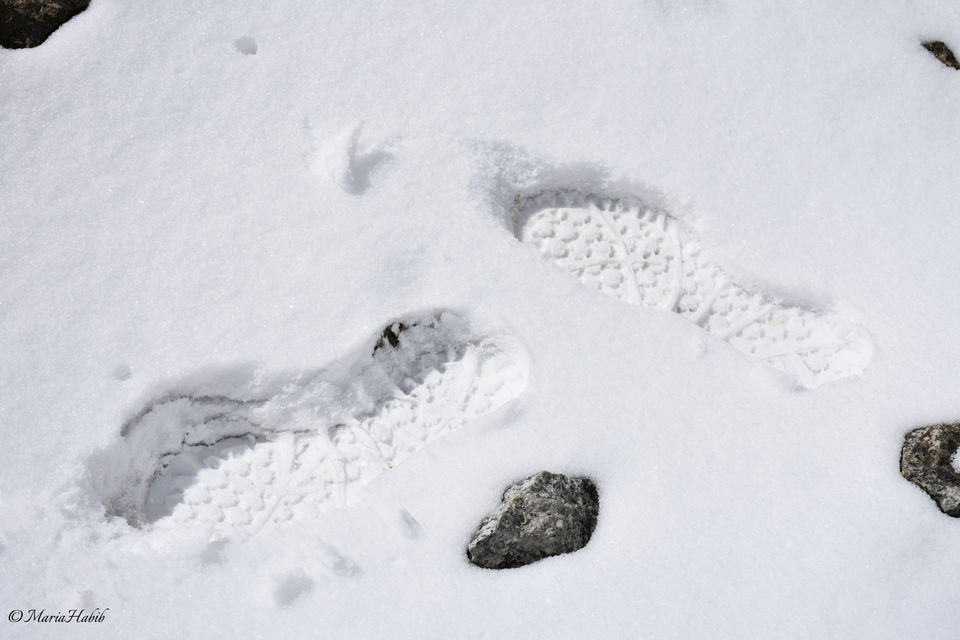 Moving down some 15kms on a pathetic road we reached the beautiful Khardong village. This yak-herding village is a diffused belt of barley fields and dispersed houses set within a jaw-dropping basin of arid cliffs, and remotely seen snow-covered mountains. Catering to numerous transit folks, several tiny roadside shop-cafes dish up delicious stir fried rice and noodles. Our café also had a small farm on its rear side where fresh vegetables were grown. The heavenly taste of those locally grown peas is still fresh in my memory. This small village was simplicity at its best. In spite of being remotely placed the dwellers of Khardung, wore an expression of harmony on their faces accentuated with a deeply welcoming smile.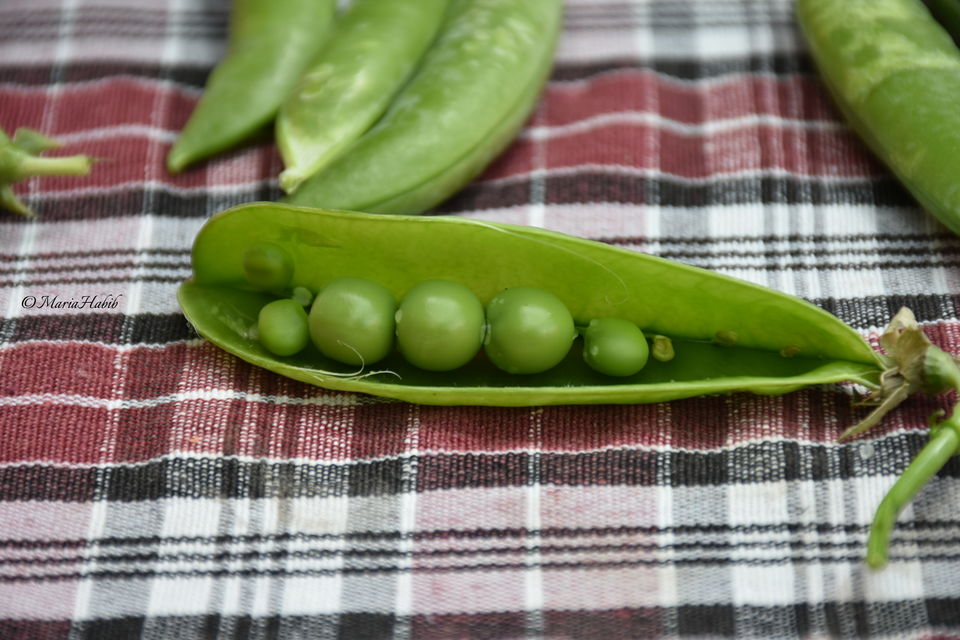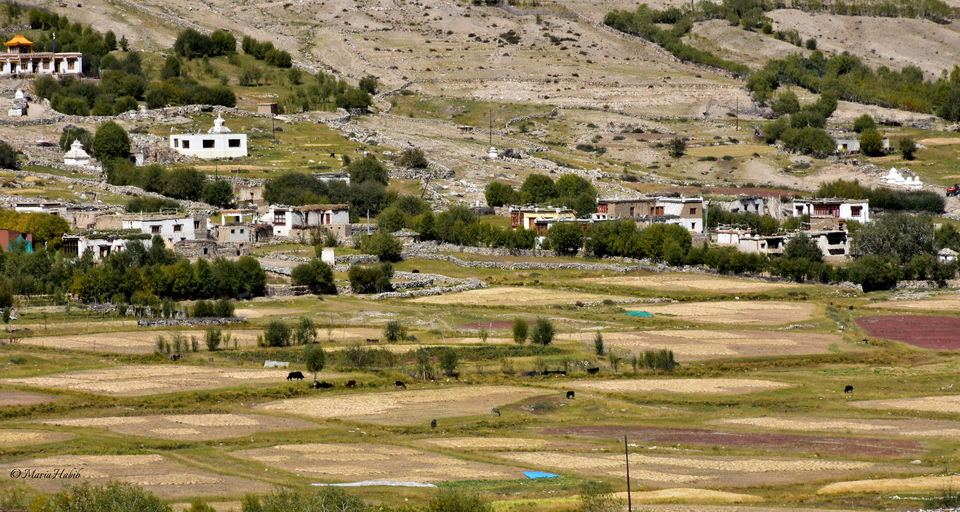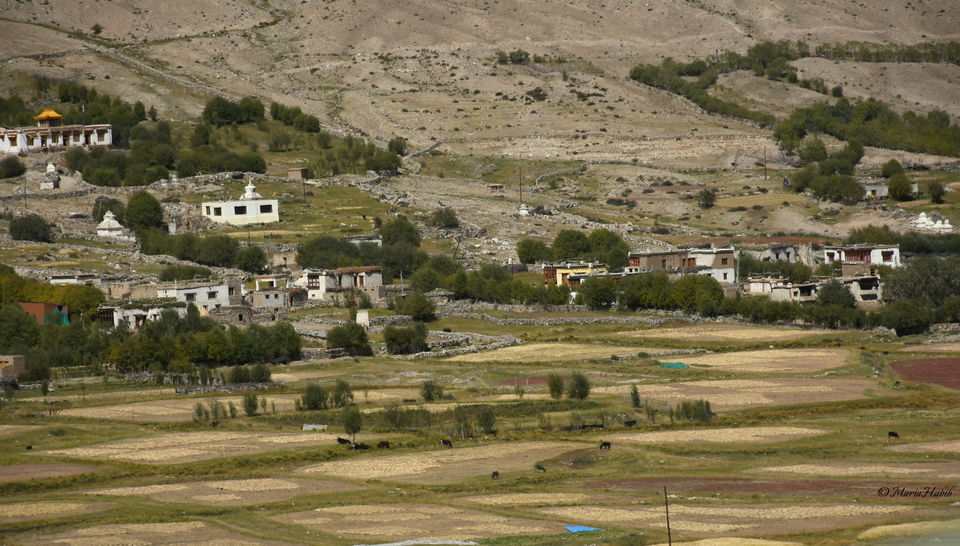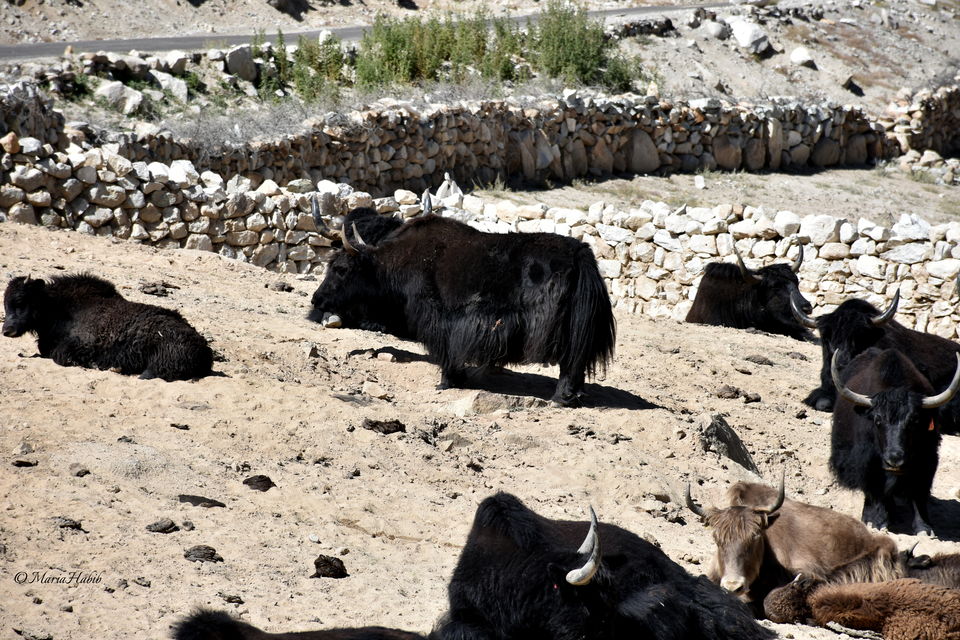 Beyond Khardung, the deplorable road descends through the kaleidoscopic scenery (quite close in resemblance to Grand Canyon) towards the astoundingly wide Shyok Valley, where sky-high red-brown mountains escalate from the glistening grey-white sand of this bewitching floodplain.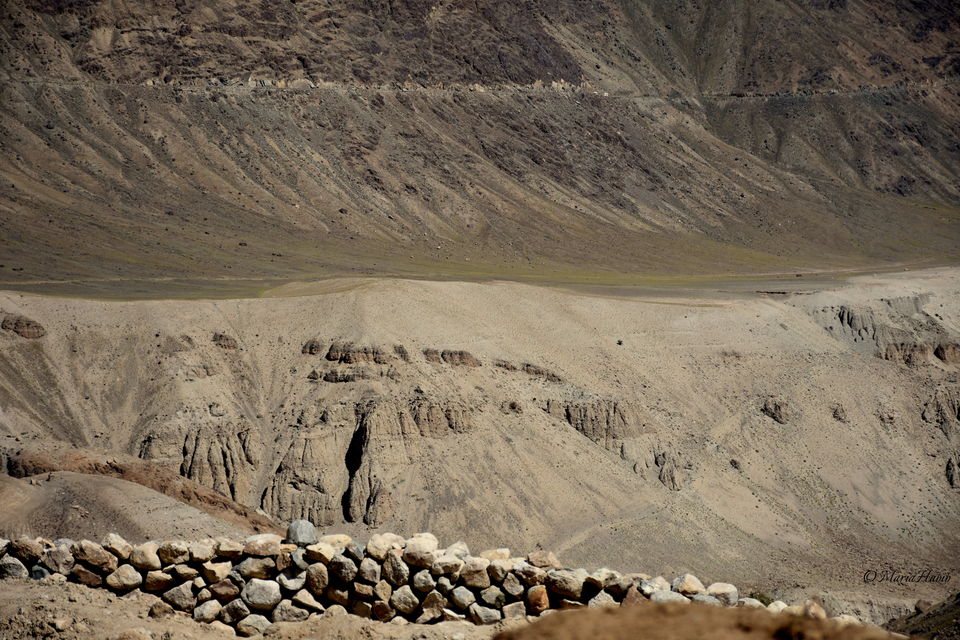 The road towards Siachen base camp, Hunder, Turtuk and other villages of Nubra bifurcates from Shyok valley. Being in close proximity to Indo-Pak border, the presence of army was inevitable in this area. However the best part was that locals had immense faith in the defence personals as they are always ready to help the locals whenever the weather conditions turn to extremes. The villages also exhibited some horrifying remnants of the recent cloud burst which resulted in huge loss of life and property.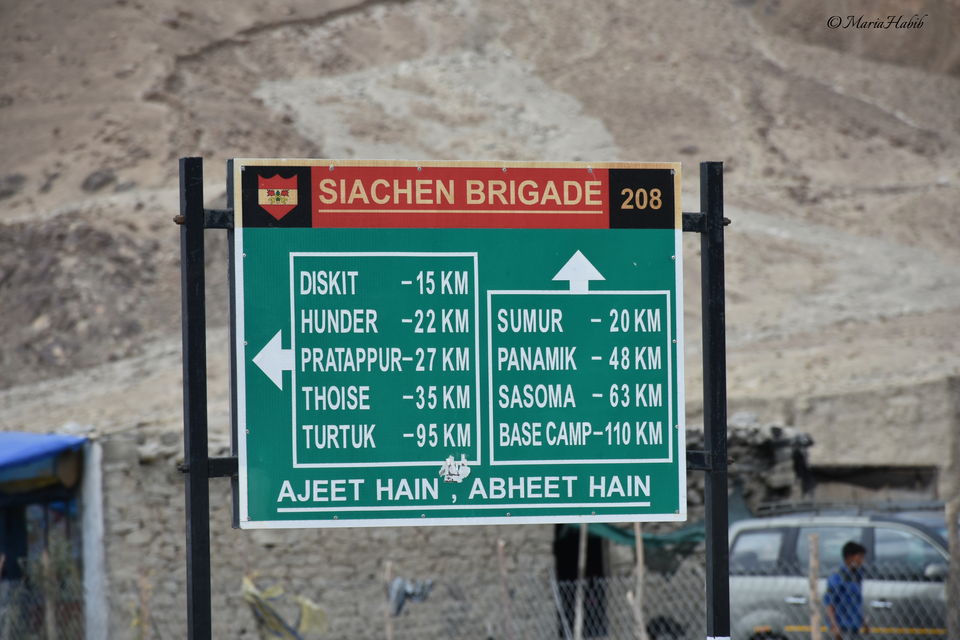 While gliding through the small villages we ultimately reached our destination, Hunder village around 4:30 p.m. As I got down from the vehicle and looked around I was spellbound by what I saw.
We settled in our luxurious Swiss tents (far more superior to those in Sarchu), at Desert Himalaya Resort, took some rest and moved out to explore this small yet lovely village. The famous Diskit monastery with another gargantuan figurine of Buddha was seen from almost all corners of this village. The village is although Muslim dominated yet keeping up with its tradition of peaceful co-existence and inter faith harmony, Hunder offers complete freedom to its Buddhist population also.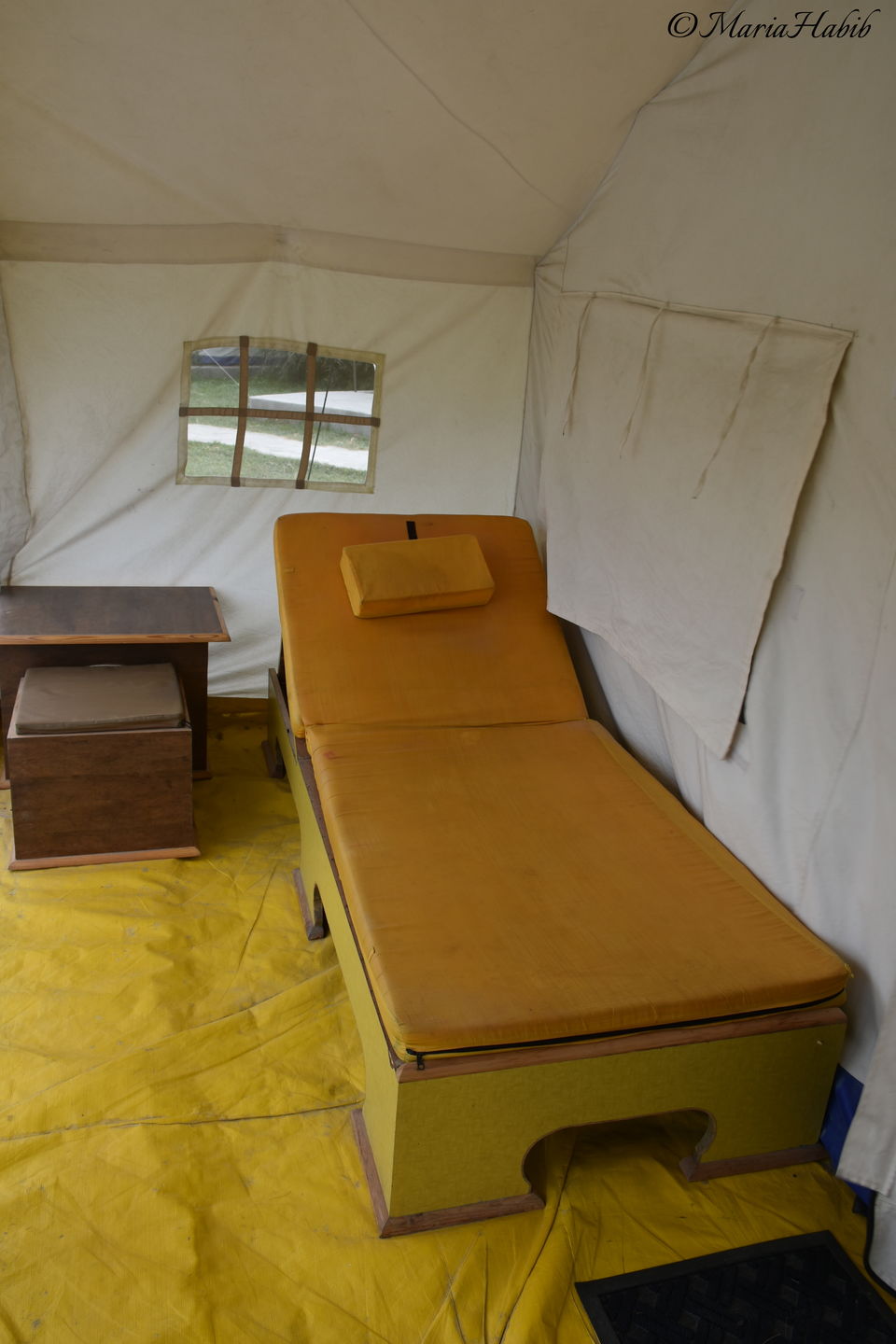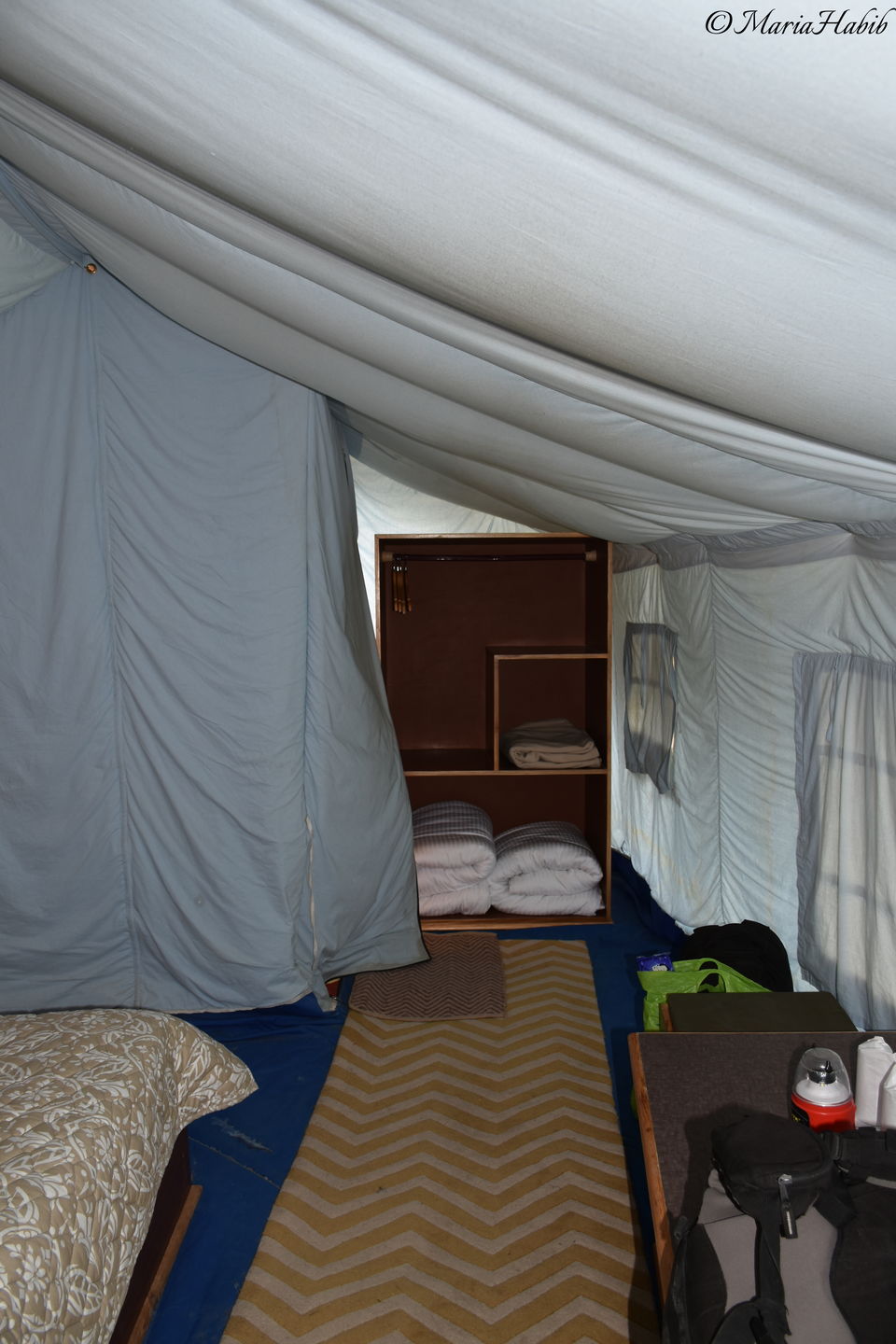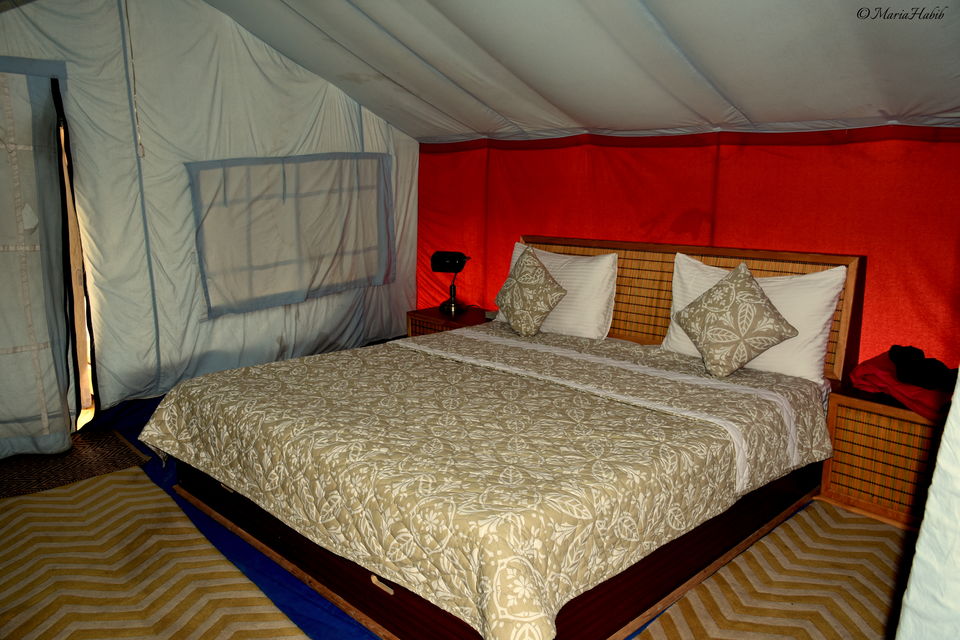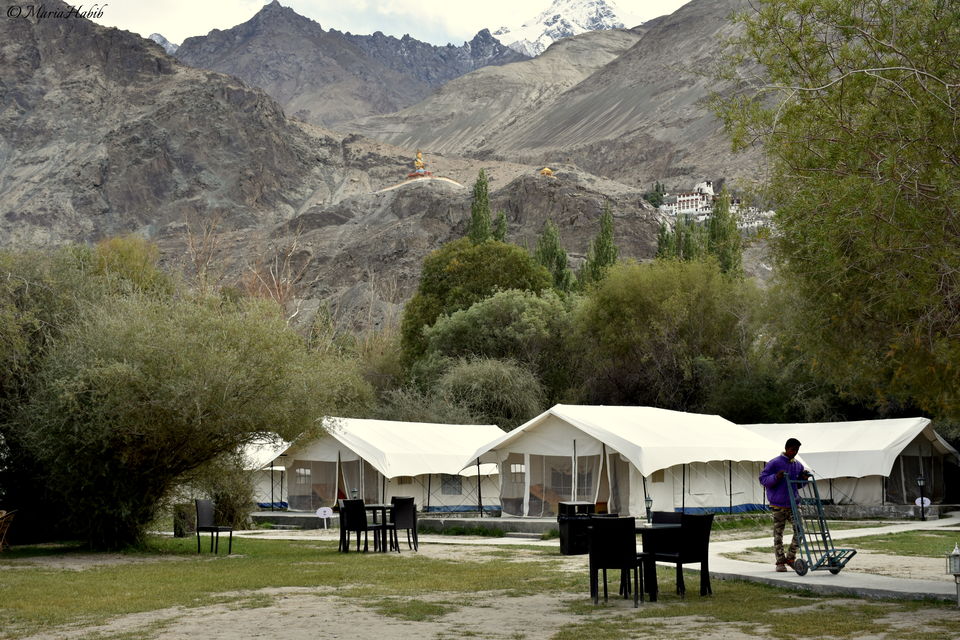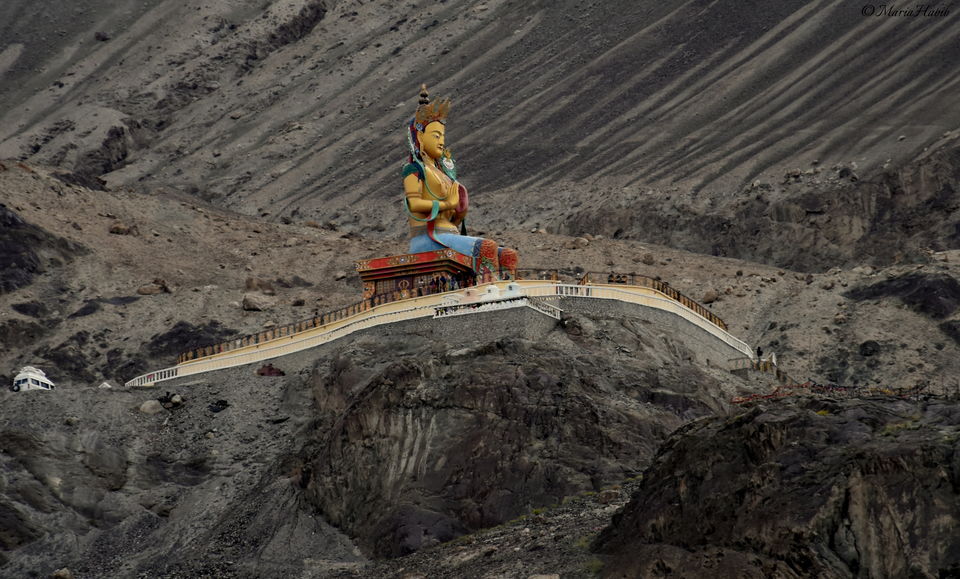 Nubra valley is a unique combination of sand and snow, although known as an oasis it still comprehends a significant share of vast sand covered expanses. And in winters, the sand is substituted with snow. After a leisurely walk around this serene Ladakhi village, we headed for the famous sand dunes. The caravans of silk route used to halt in Nubra valley for rest refuge from harsh weather. The critically endangered, double humped Bactrian camels (originally a native of Mongolia) are a gift to this valley from those traders. These short stout and over friendly camels are now used for rides in sand dunes.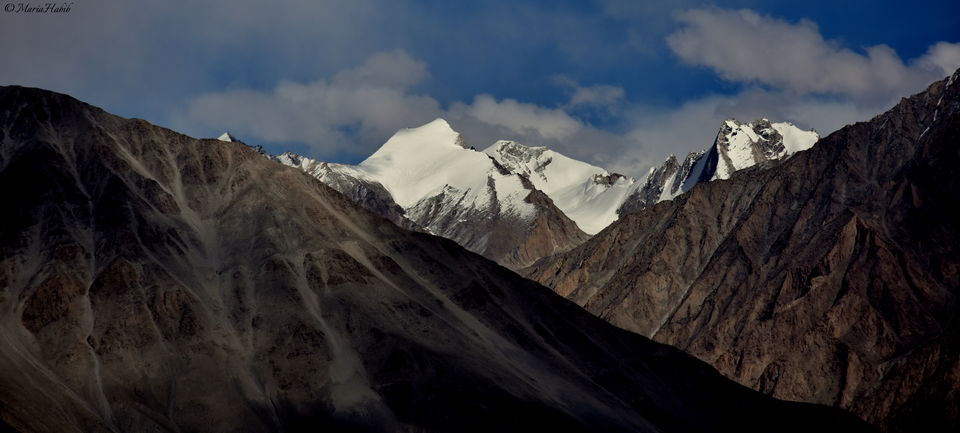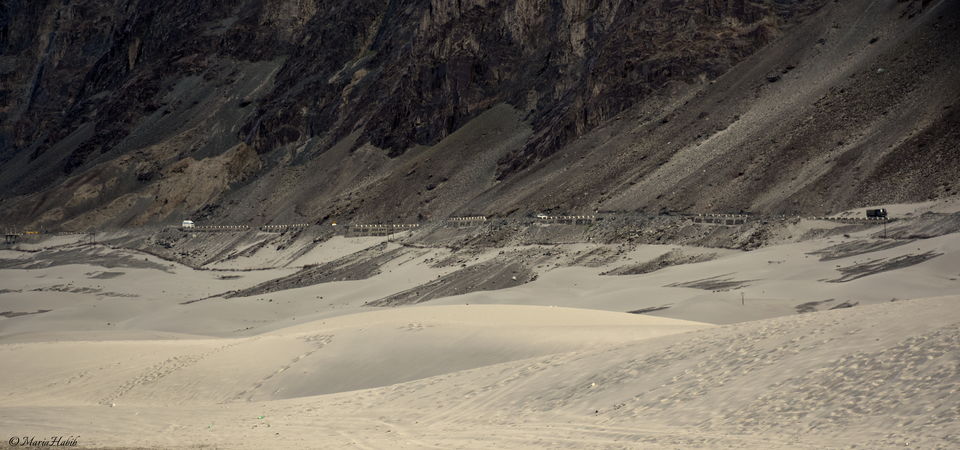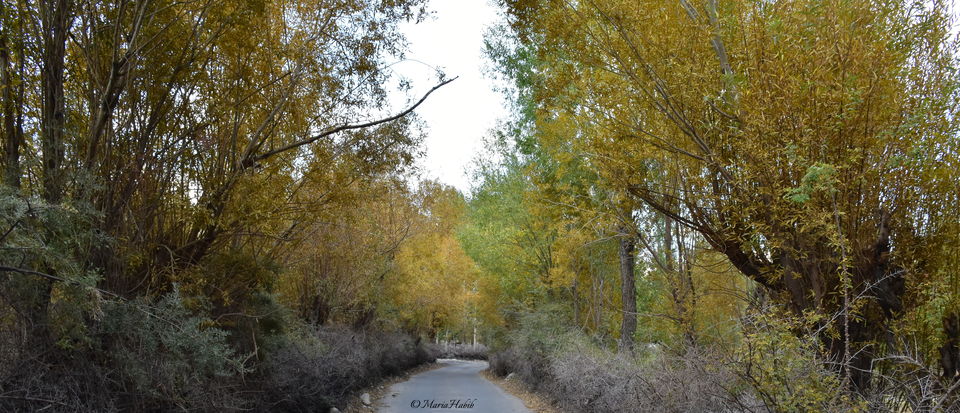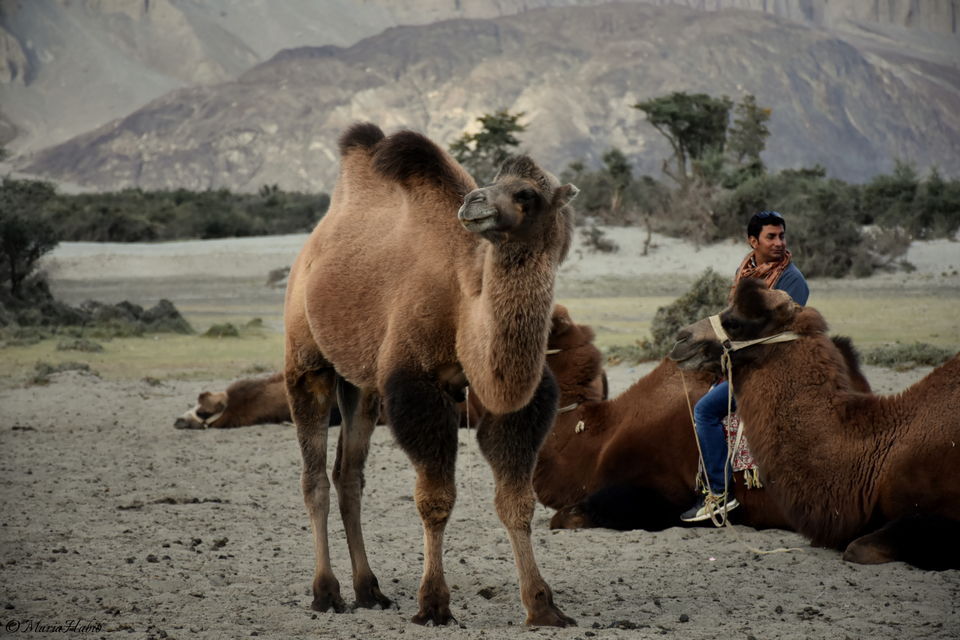 River Shyok runs through the entire Nubra valley and is a lifeline of all the villages of this region. Although feeble in width, it still is a clean and unsoiled source of water for irrigation purpose. I was quite happy to see that all closely located villages have a separate primary school, a few mosques and monasteries, post offices and also an SBI branch. All the dispensaries and health centers were operated by Indian army. For females and youngsters, a lot of vocational training centers were also being run.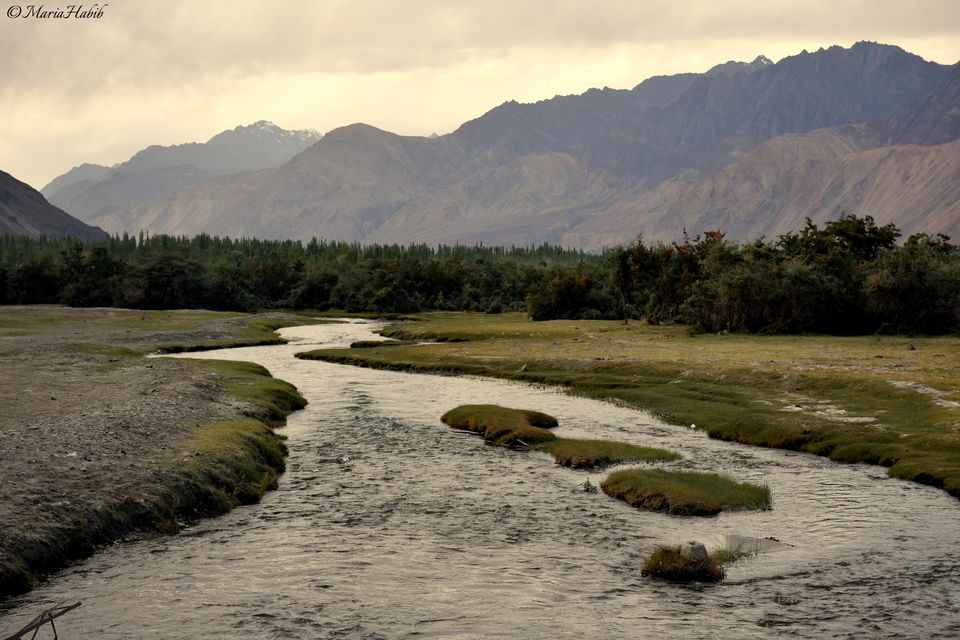 The sand dunes of Nubra were a lovely experience, A huge expanse of grey sand interposed with vegetation at places with a backdrop of Siachin peaks, was nature at its second best ( the "best of all was yet to come" ). We headed back to tents as sun and temperature, both had gone down. After a delicious dinner, it was time for a comfort filled sound sleep.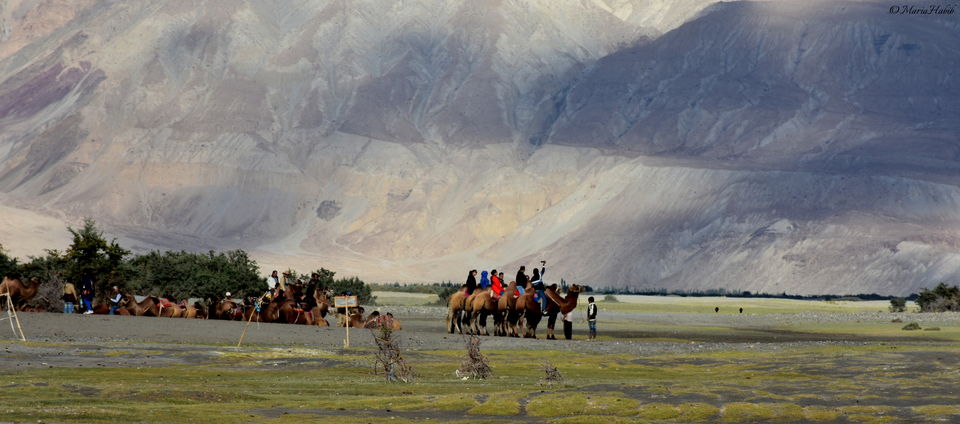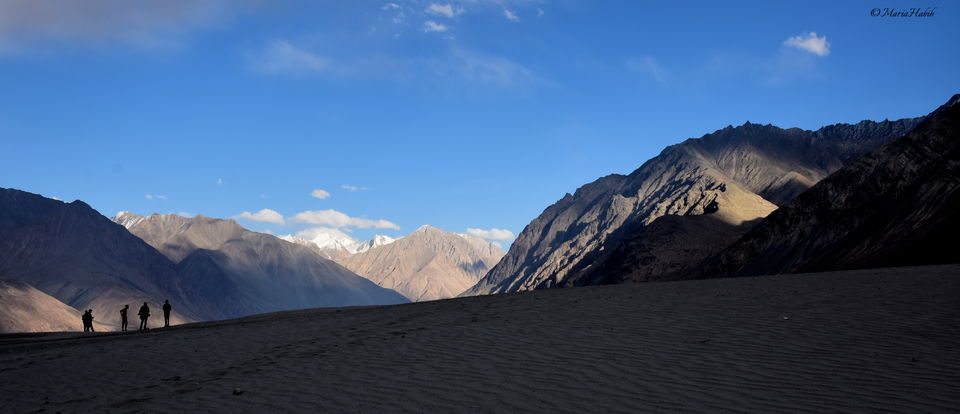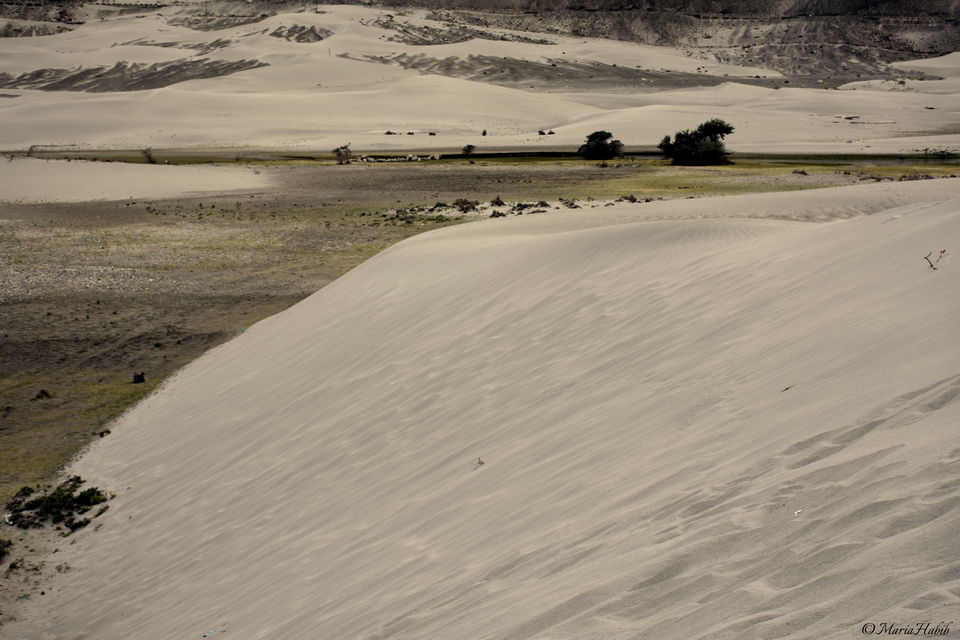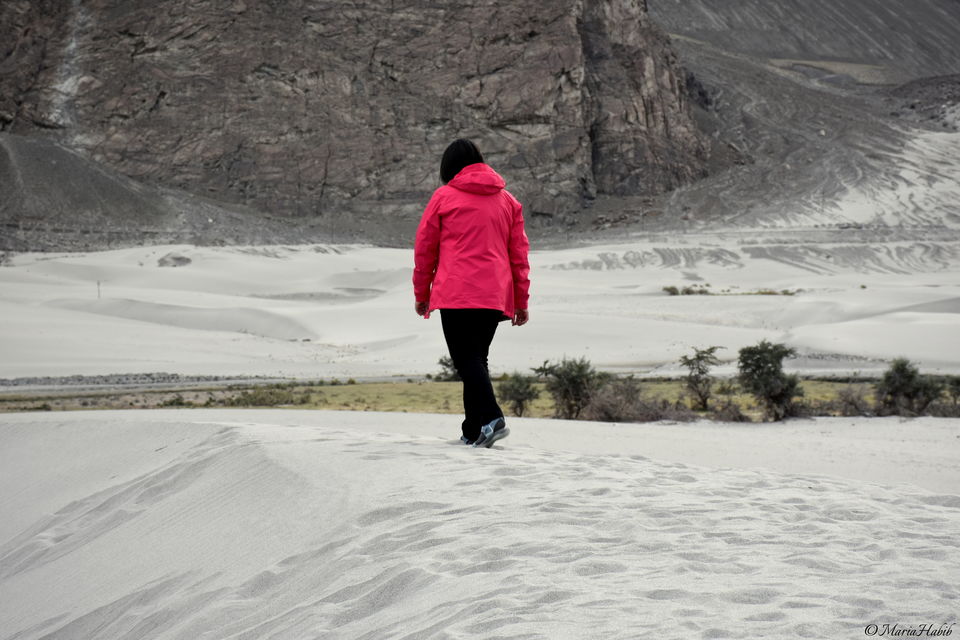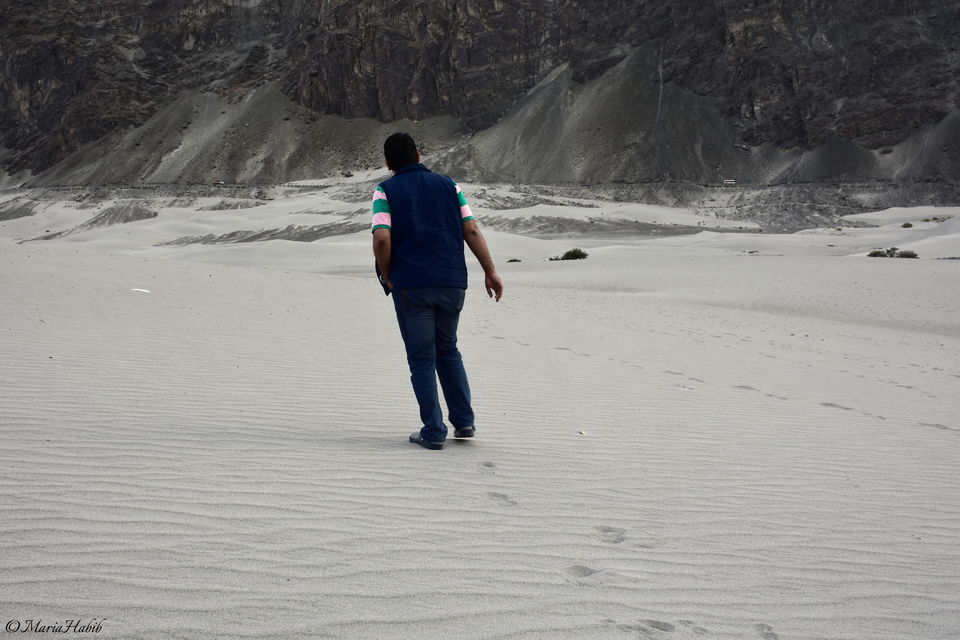 Waking up to the sound of chirping birds, captivating vegetation and sparkling peaks is a dream come true. To enjoy this captivating morning, I sneaked out of the tent without disturbing my hubby.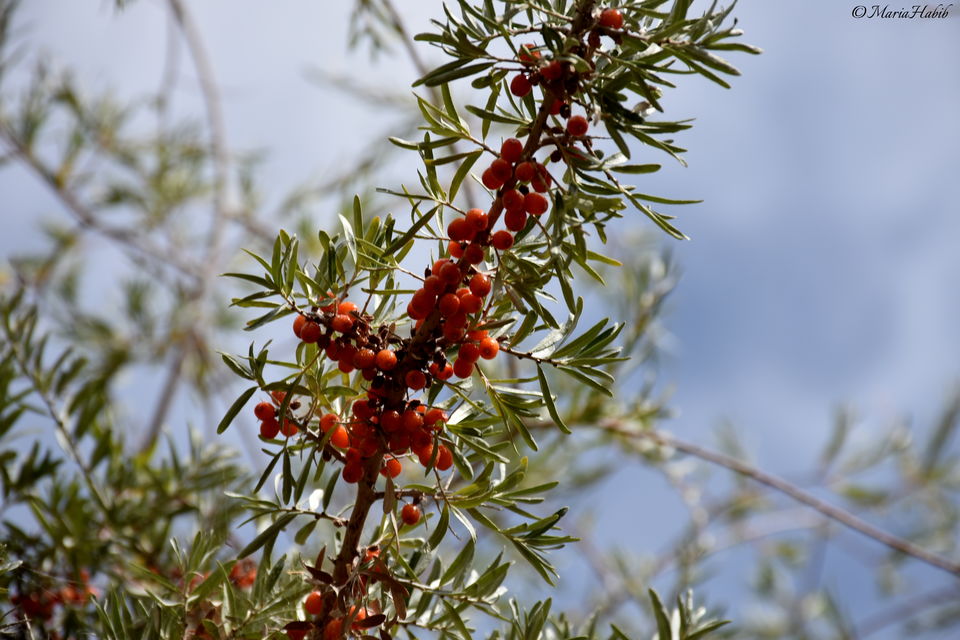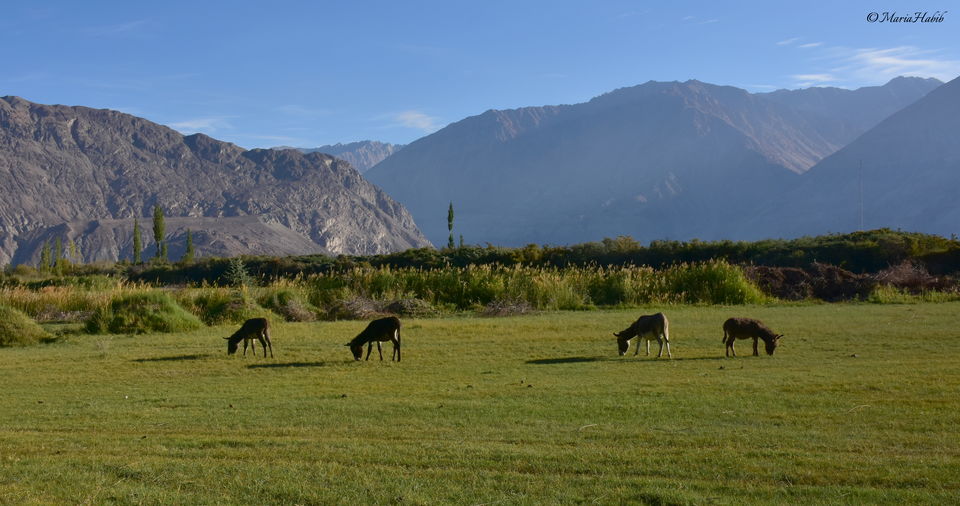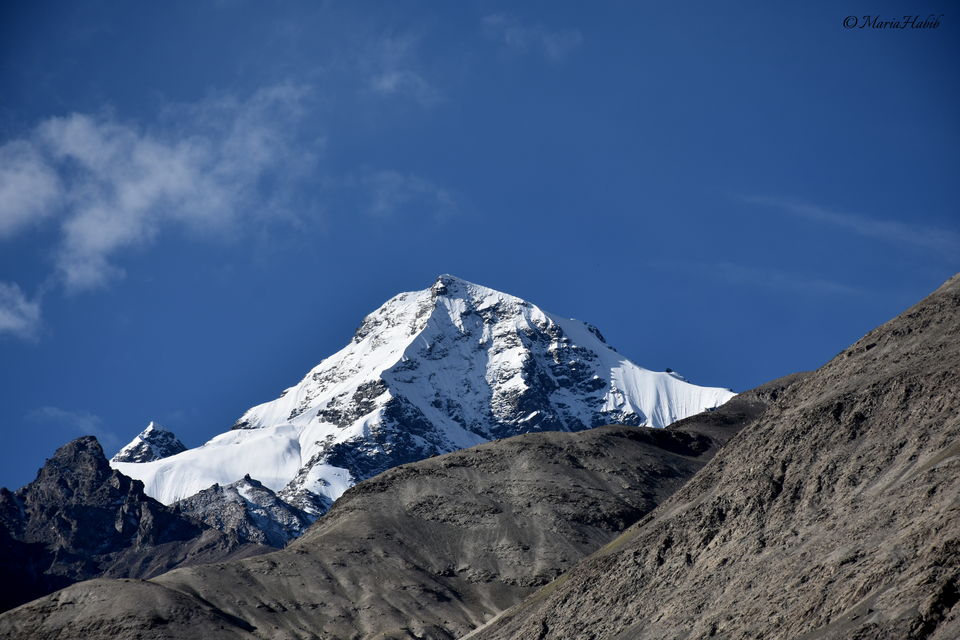 It was now time to bid goodbye to this amazing landscape. With a slightly heavy heart and wonderful memories we started for Leh. This time Khardungla pass was relatively warm and sunny. No matter when you visit this pass, you will always be welcomed by snow covered terrain.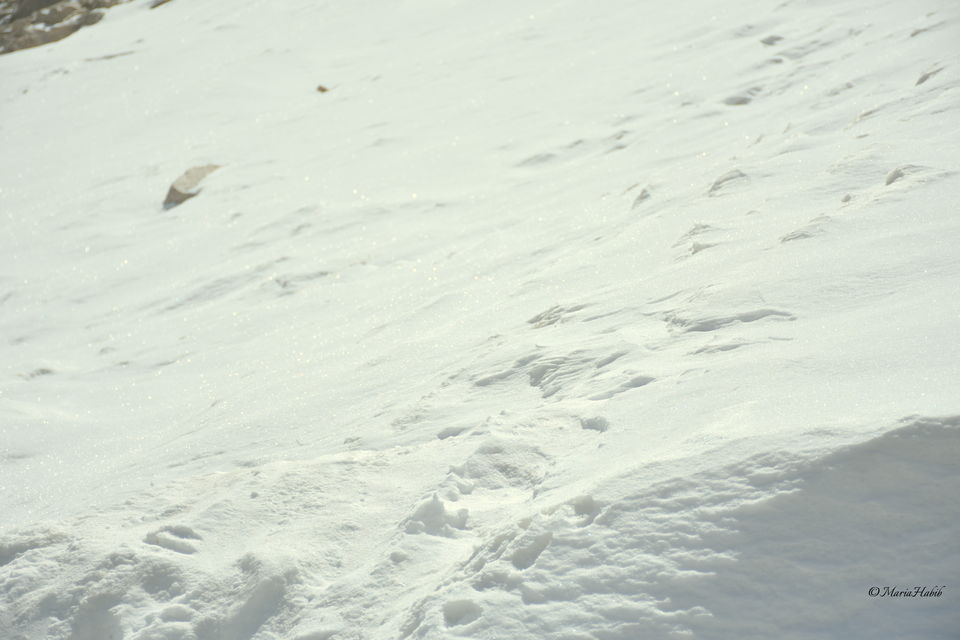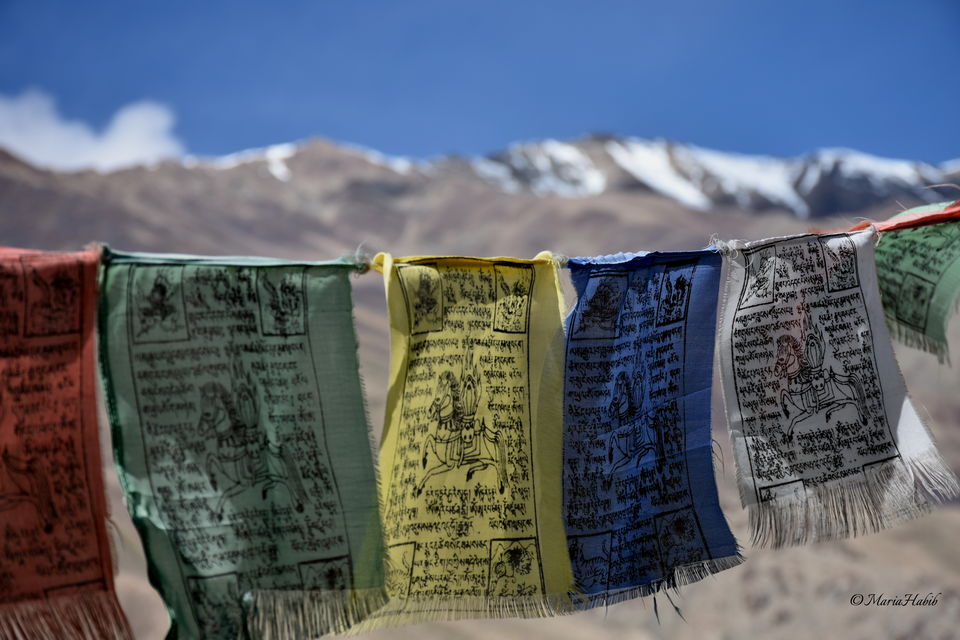 By late afternoon, we were back in Leh and took rest of the day off, to re-energize ourselves for the next adventure.