It was decided way before that whenever we all will get placement from IIM Kashipur , we will plan trip to Goa ( Once you plan for Goa - It clearly means that you will go to other places but not Goa ).
So most of my Friends got placed in the October , November and they were waiting for me to get placed in a good company which happened in the month of November and I got placed in a govt of India Foundation making our whole group placed on 16th feb 2017.
Now it was time to plan big and better so we started doing Group Discussion on various tourist places except Goa and Finally we decided to go Munnar ( Kerala ) and making it as the final destination spot for us.
As two of my friends ( Aman and Jeewanjot ) would come Munnar directly on 6th March , so i decided to leave for Bangalore to meet my Undergrad friends ( Navi , Piyush & Akanksha ).
Bangalore is always the same and happening and most important the weather is just awesome.
I reached Bangalore on 28/02/17 morning and i was knowing that my elder brother has came to Bangalore for some ceremony , so coming to Bangalore and meeting him was also one of the important reason.
My brother and i has many things in common ( Both love cricket + Politics lover ) , so i met my brother and had a wonderful time with him talking about Gurmeher , Modi , Kejriwal which i always enjoy because its very hard to convince my brother and if you do so i guarantee you may/might clear any Group Discussion in our life.
At the same day i came to know that one of student exchange student from our college was doing Internship in Bangalore ( Aurulie ) and she was very happy that i was in Bangalore and then we started making plan for the weekend which took around more than 9 hours because there were people involve who were changing the plan.
So it happened like this :
9:00 am - We planned for Munnar
10:00 am - Munnar might be costly , lets us look for cheaper location
12:00pm - Let's go to Wayanad
2:00pm - Wayanad is not so cool
3:00 pm - Ooty Final
4:30 pm - Ooty will be very much near to Bangalore
6:00 pm - KodaiKanal Done
So after several plans we decided to leave for KodaiKanal (Chennai ) with full Majority Vote and we started planning like Akanksha Booked homestay from Airbnb and Navi was booking bus ticket from Redbus.
It was seven people who Finally were going to KodaiKanal and No Doubt they need proper Introduction :
Navendra Jha ( Byju Game Developer )
Akanksha Sharan ( Amazon Girl)
Rishav Kumar ( Flipkart Guy )
Piyush Chandra Kamal ( Oracle Guy )
Camelie ( IIM- Bangalore Student exchange )
Aurulie ( IIM- Kashipur student exchange )
Shashank ( Its me / IIM Kashipur Student or Alumni until 26th March)
So as you could see from the introduction that everyone seems to different , studious and bookworm but it was totally opposite as all of we worked on the philosophy on "work Hard play hard ".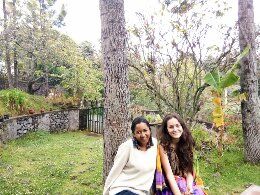 Aurulie ( My Classmate ) & Camalie ( IIM-B Exchange ) joined us as they were also interested in exploring KodaiKanal and yes it was a cultural shock for us as they would stop at every shop and buy the same stuff's which they bought from the previous shops.
Both were very cute and happening and very energetic in doing any work which we may hesitate but they do in fraction of second.
We started our trip at night 10 pm from Madiwala Bus stand and started knowing each other more deeper and jelling up easily in just half and hour.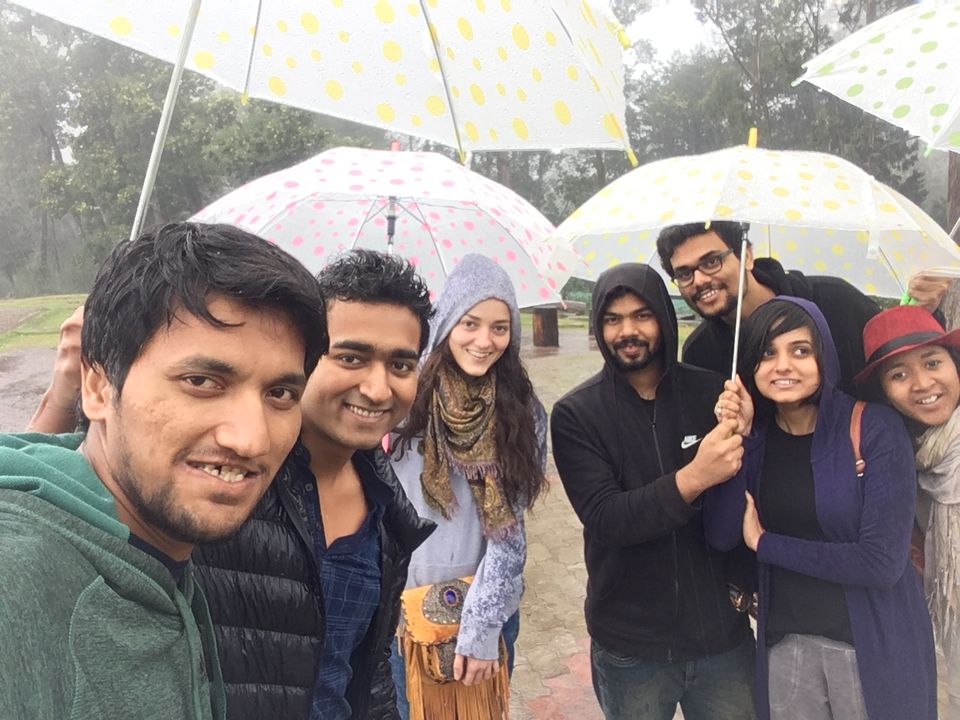 By the time we were talking Rishav came up the idea to play Mafia ( At IIM , i saw many people playing the same game so it catch my attention that yes i want to play ).
We played Mafia for around 1-2 hours and everyone went to sleep as most of them came directly from their offices so they were very much tired.
We reached KodaiKanal at 7:00am and started searching for our homestay as going to South will feel like that you are foreigner because of the language barrier and other issue.
The Main person of Contact was Rani who was the caretaker of the homestay and all of us were trying to find her so that we could go and rest and explore the city.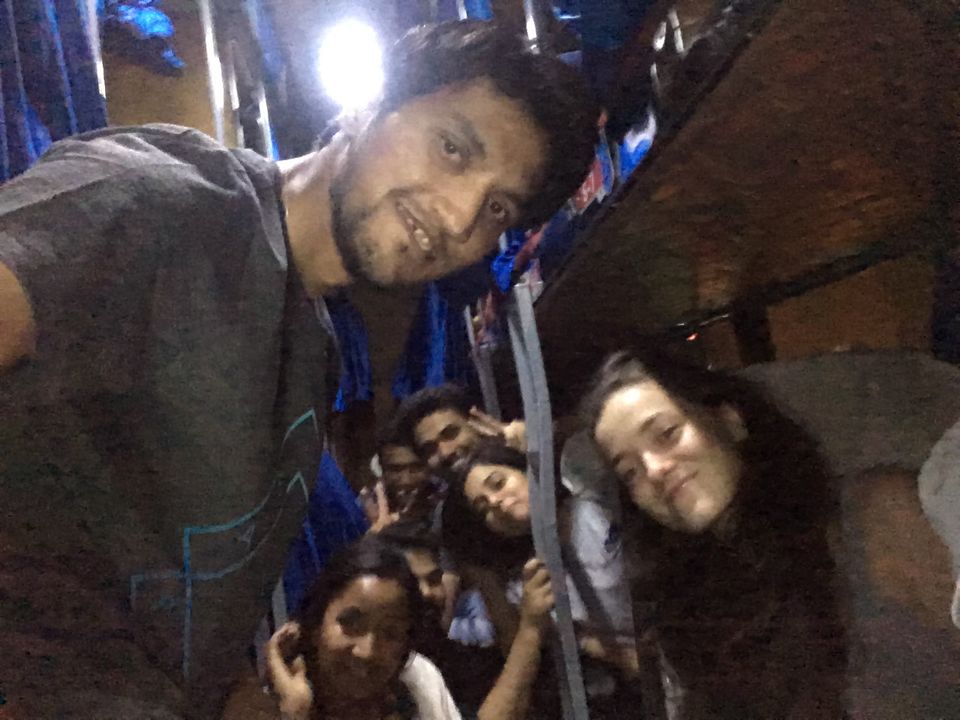 Happiness of Finding Rani :)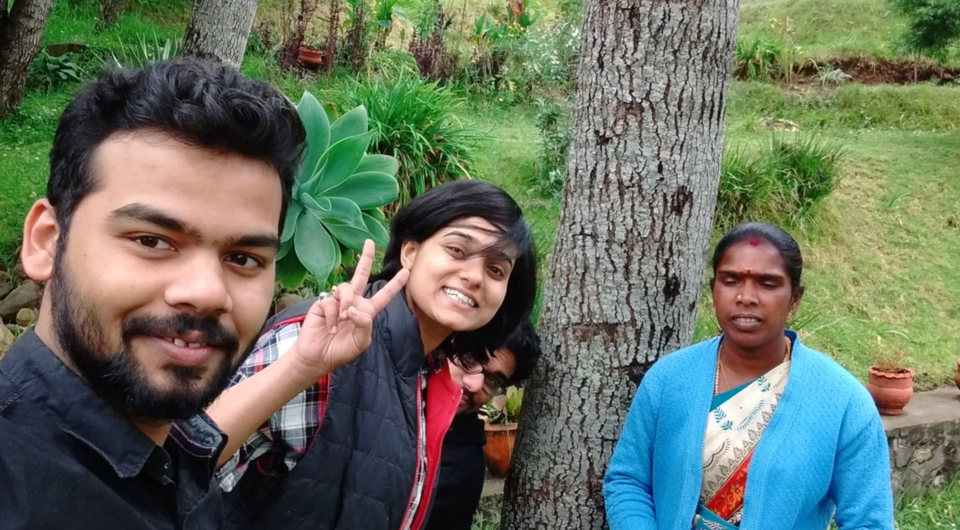 So as you could see the happiness we all have after such tiring bus trip as everyone could now rest in the awesome Homestay and even explore the city as soon as possible.
Our Dream HomeStay !!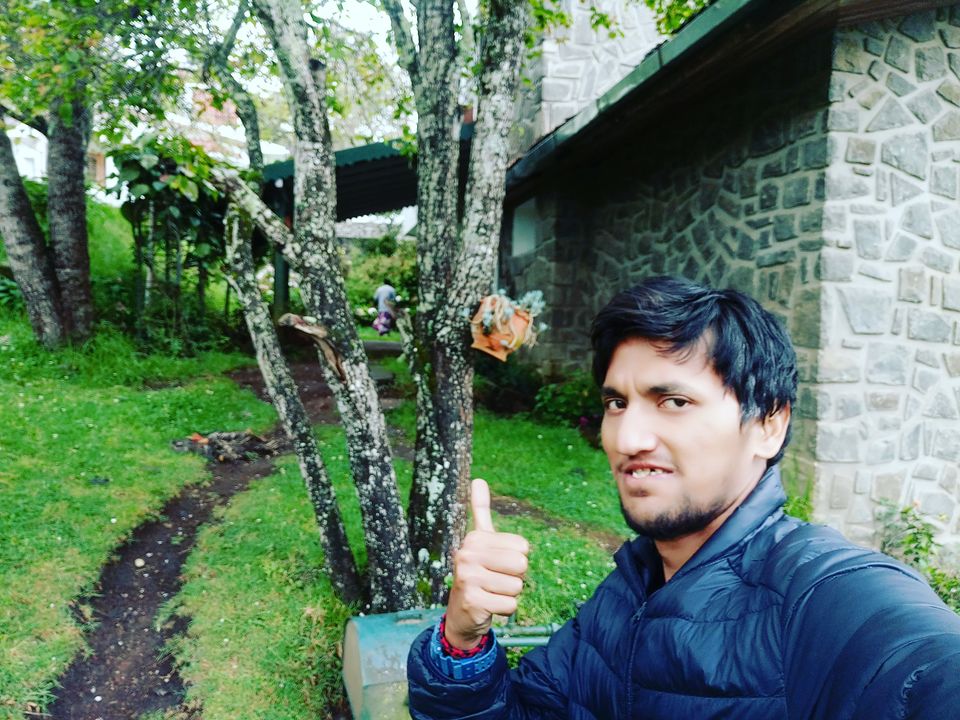 So as you could see from above that the house in not less than paradise as it my first time experience in Homestay and i must say it was far better experience in staying in hotel.
We booked our Homestay from Airbnb at Rs 7800 for seven person and i must say it was well maintained home and want to thanks Airbnb for such awesome listing of houses.
We had our breakfast and ready to explore the city , so we booked cab for exploring the city with a person who is more aware than us about the city.
So it was "Innova" we booked and it was just perfect for the seven people for a comfortable trip because it not only has huge space but also the ground clearance was so good that we could easily travel comfortably with so many bump across the journey.
Umbrella TRIP - All thanks Uncertain Rain
It was raining in KodaiKanal but do you think we will stop " No! Never Ever - Ever Ever ( In Arnab Gowswamy Lingo), so we purchased umbrella and explored the cities with beautiful decorated and colourful umbrella's.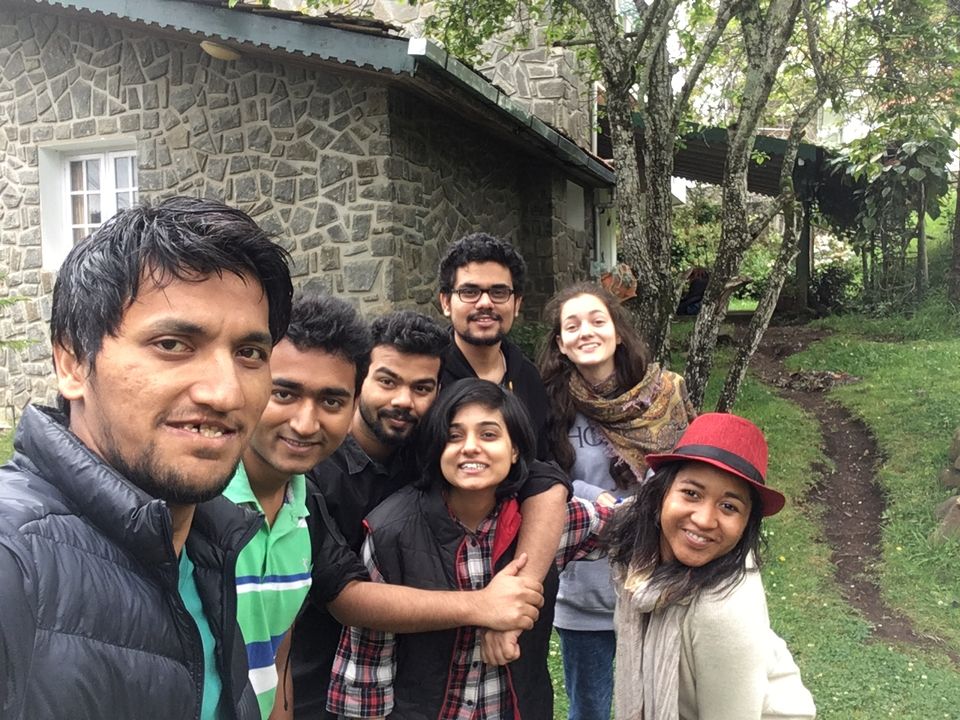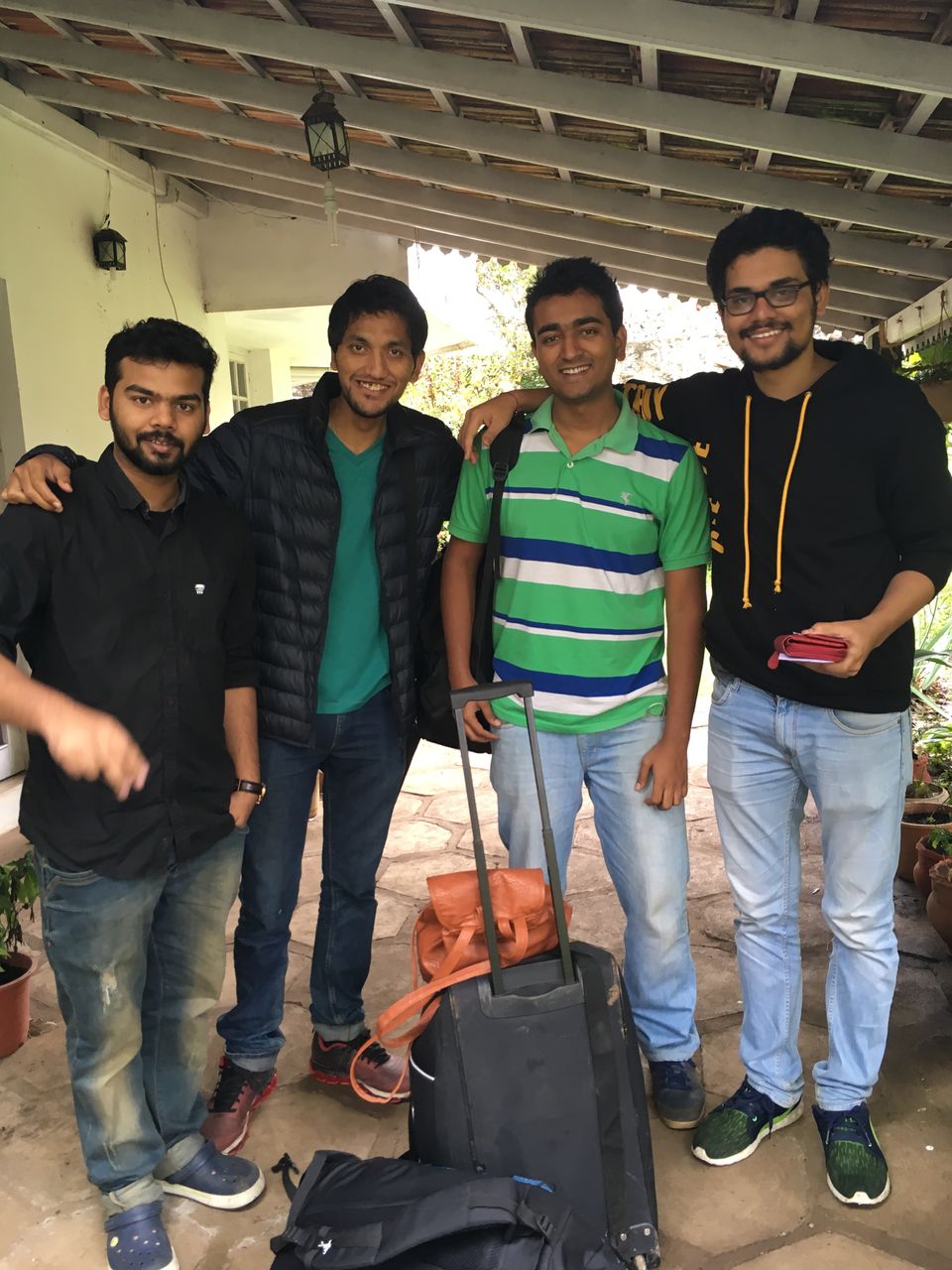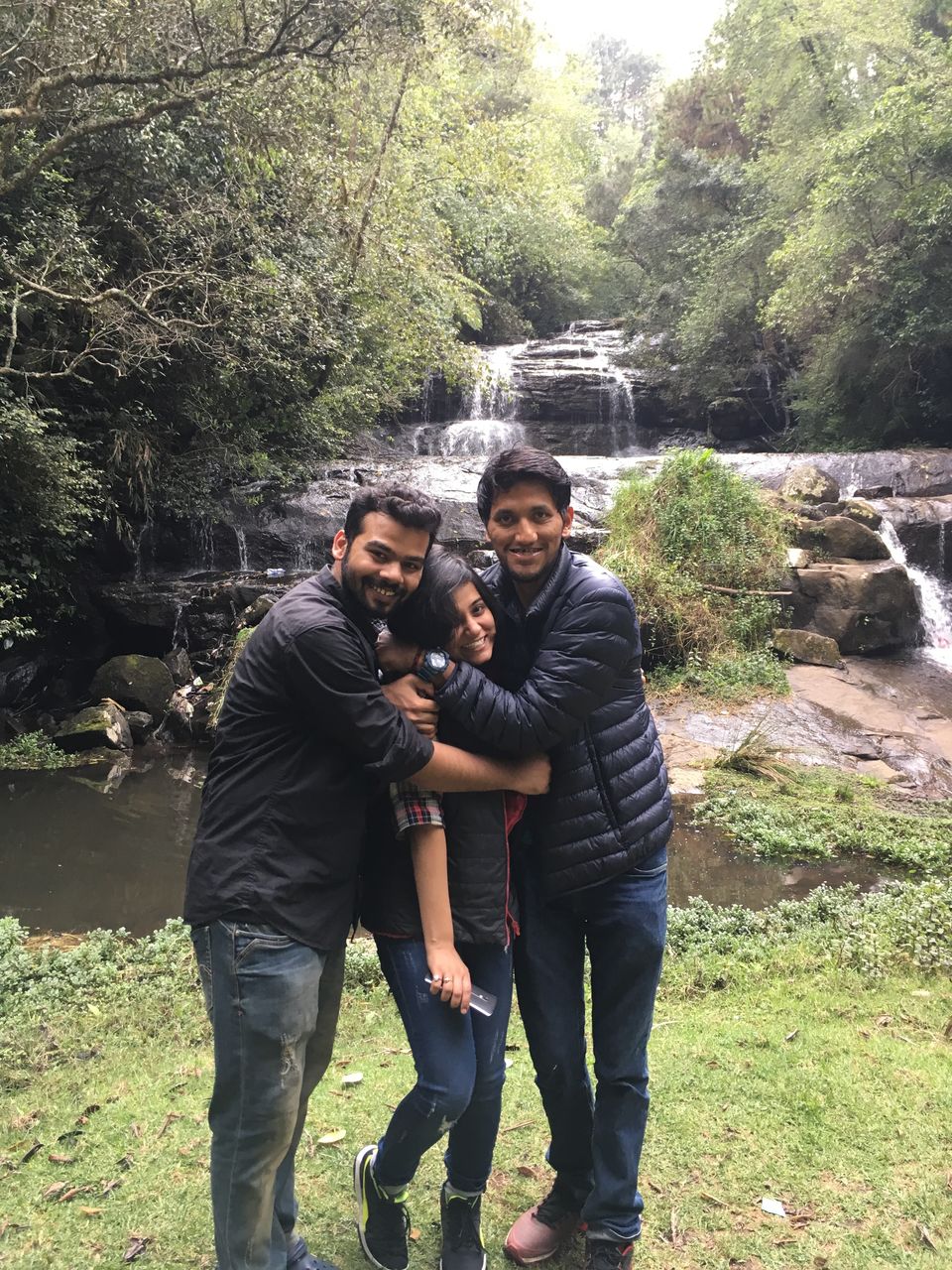 Munnar Trip- "Famous Trip" ( Official Lingo Of Munnar People)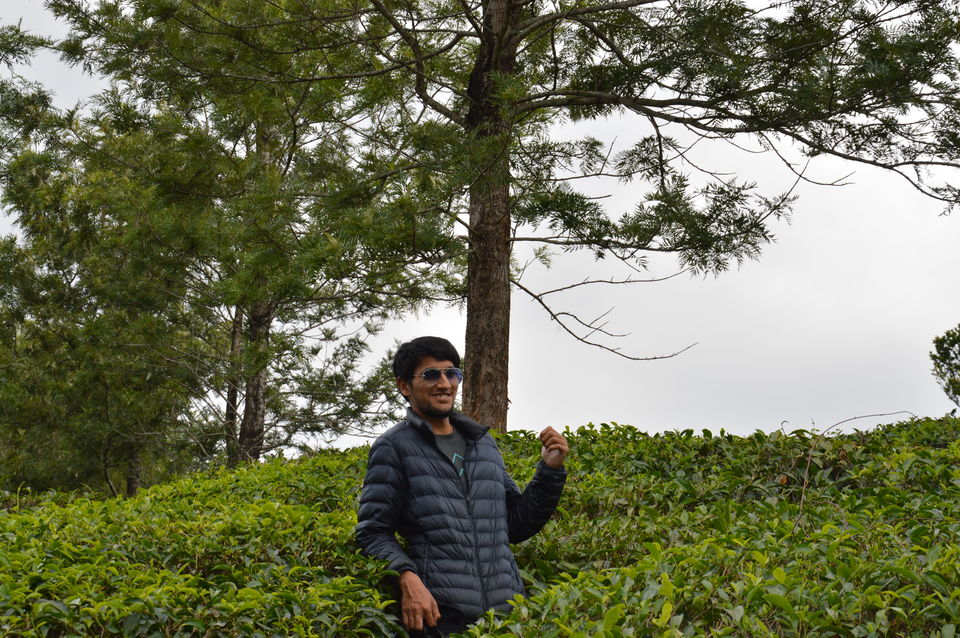 As said "Never say Never " and i boarded bus from Bangalore to Munnar for the second trip which was pre-planned and was with IIM Friends.
I reached Munnar on 7/03/17 at 9 am and my friends have planned jeep for the whole day trip to Munnar and i reached hotel by 10:00 and then went out for exploring Munnar which was a fun to do so because of the open jeep and awesome weather relaxed my hectic journey in the bus.
We first went to the Famous ( as they called ) Chennai express shooting area which was totally green and the spot was perfect to take picture and for the enjoyment , and then we went to park where there were more moderator than the visitors and they were treating us as small child that you need to follow every steps before going to the next ride which was sometime frustrating but being three people around , we always have reason to find fun around us.
Surely we wasted 1000 bucks on so called parks which i will never suggest anyone going to Munnar , though if you are newly married or having 2-3 children you may enjoy there.
After Park we went to again "Famous Kerala Saree " Where they say they manufacture Saree and being from the city of famous in Saree ( Varanasi) , i could easily say that their manufacturing store was much much small than compare to our cities.
I wanted to buy Saree for my mother as her birthday present which cost me around 1500 bucks ( worth full or not that would be decided by my mother.
KAYAKING
Kayanking was something that fascinated me because the lake was clear and weather was just awesome to do Kayaking and i and my friend ( Jeewan) to do so and pay around Rs 400 for 45 minutes.
It was looking easy from outside but when we went inside the boat , it was way way difficult and if you want to go right , you have to flip on the left and then control your small boat.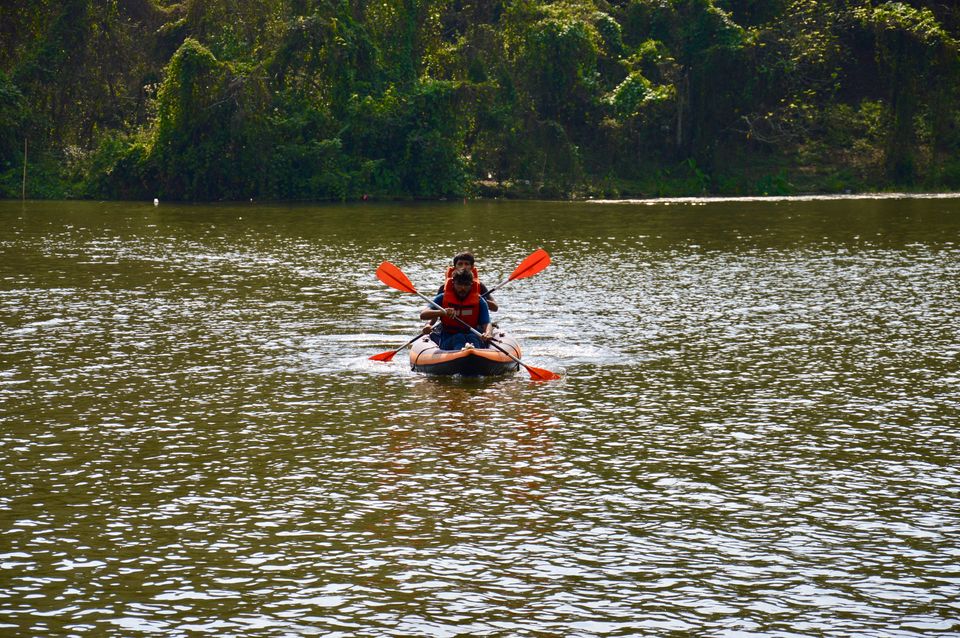 FROM MUNNAR TO ALLEPEY
(Bus - - Bass hi Kar dia)
I would surely not want to describe the journey of bus from Munnar to Allepey , not because there was nothing special but the reason was the bus where we three people sat for 6 hours waiting for Allepey to come as soon as possible.
The major problem with the government bus simple that it no where differ from local bus as it would stop in every bus stand coming across and waited there for more than 5-10 min for having more passenger until and unless the bus is totally boarded.
ALLEPEY WAS SPECIAL AND SURELY IT'S VENICE OF THE EAST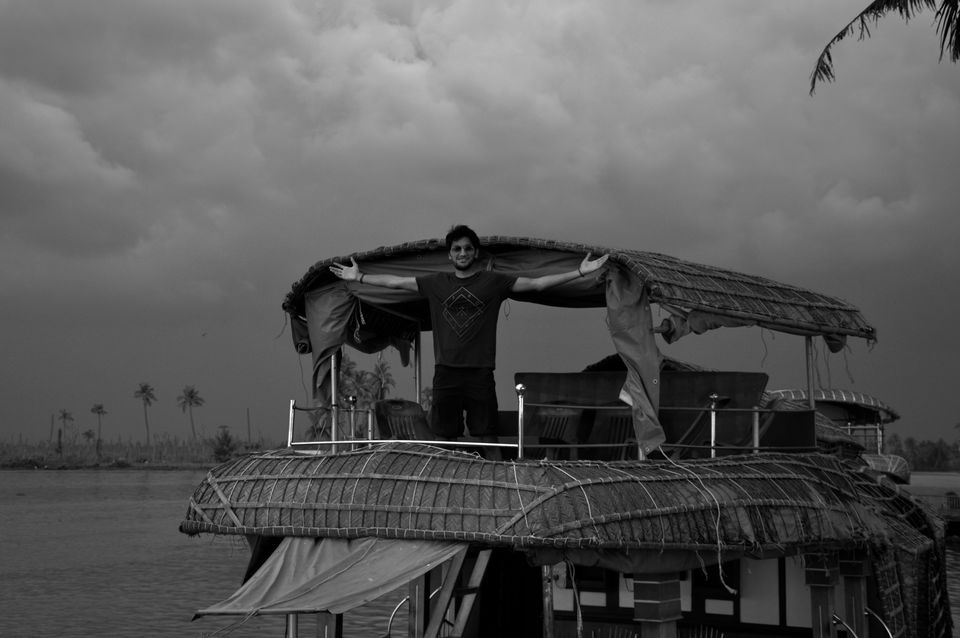 We reached Allepey at 7 pm and as it was too dark , we were unable to see the real beauties of the city and so we went to KTC guest house which was average but the owner was very modest and caring which always matter to me whenever i do my trip.
We (I) wake in the morning , hold the DSLR and went outside for photography and i must say Allepey was something where you could take beautiful pictures at every spot and then we booked HouseBoat ( Rs 6000 for three people ) and we started our journey from hotel to Allepey Boat House from the auto which was just 15minutes distance.
Wow !! Was the sentence on every one of us when we saw the Boathouse because it was just awesome in every sense ( 1 bedroom + 1 Kitchen + Terrace + Bathroom + Captain & Cook).
They have Music System inbuilt with two speaker and no doubt the first song we played was "Shape of you " as it has become rhythmic song for our group because no doubt it was loud also it was very happening song for any traveler.
The Song was flowing us with the wind and giving us wing for more energy for the travel and as it one of the place whee people come for Boat House , i was very much amazed that the place was so awesome and the scenery was very good for the person who is travelling for the first time and it was such a great experience for me as i could see only my boat and the backwater which petrifying me always and the trip was was becoming more happening as it was moving forward.
The Allepey was one of the place that i would really suggest everyone to come once in a while because of the such beautiful spot everywhere around and one of the place where you could the perfect peace of mind at every time.
Reason why Allepey would be an better option :
Frustrated due to hectic job working hour.
Family reason
Better reason to find happiness apart from the hectic schedule.
More focus on yourself for just two days.
The Allepey Trip was becoming memorable with the welcome we were getting from the people inside the boat as they were very welcoming and warming as it was feeling that its our boat and the two person ( Captain and Chef ) will be always with us and serving us the lovely food they were making.
Fish in my hand and it is ready to get into my stomach in fraction of second , i must say i rarely eat fish ( Only cooked by my mother or very famous restaurant which only cook fish ) but fish at houseboat was not only difference but very tasty as compared to other fish i eat in my lifetime..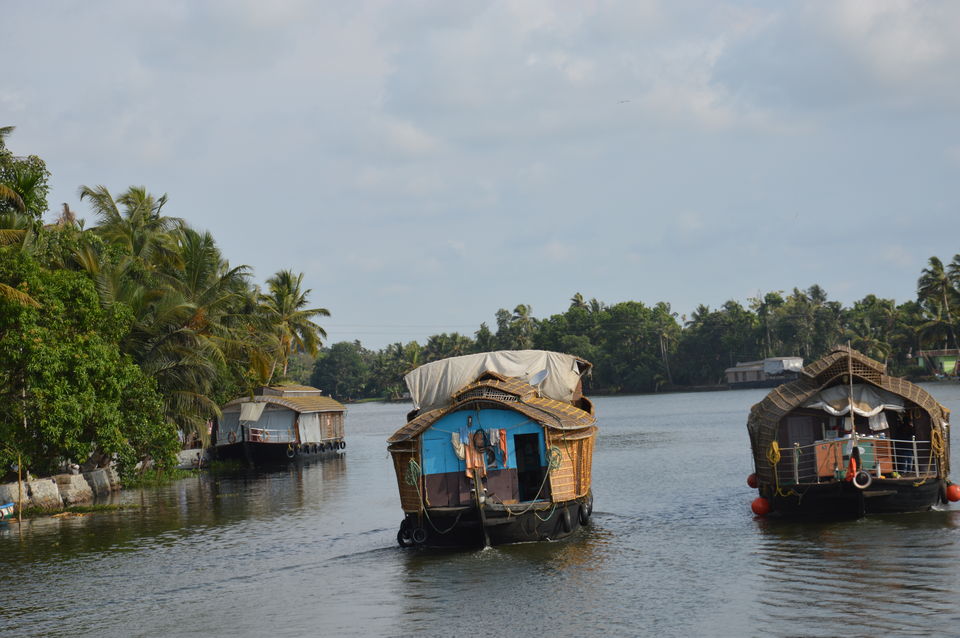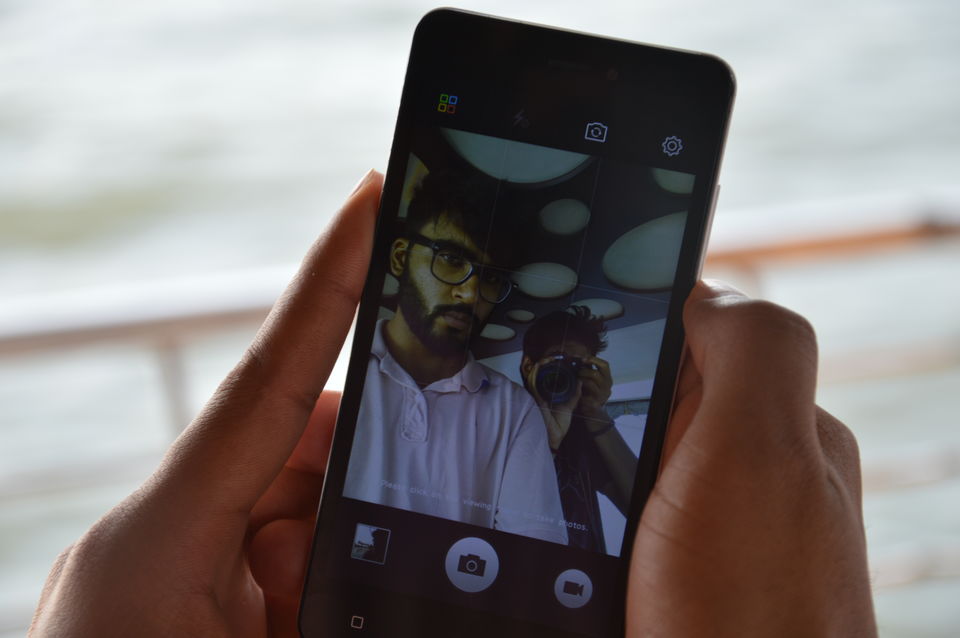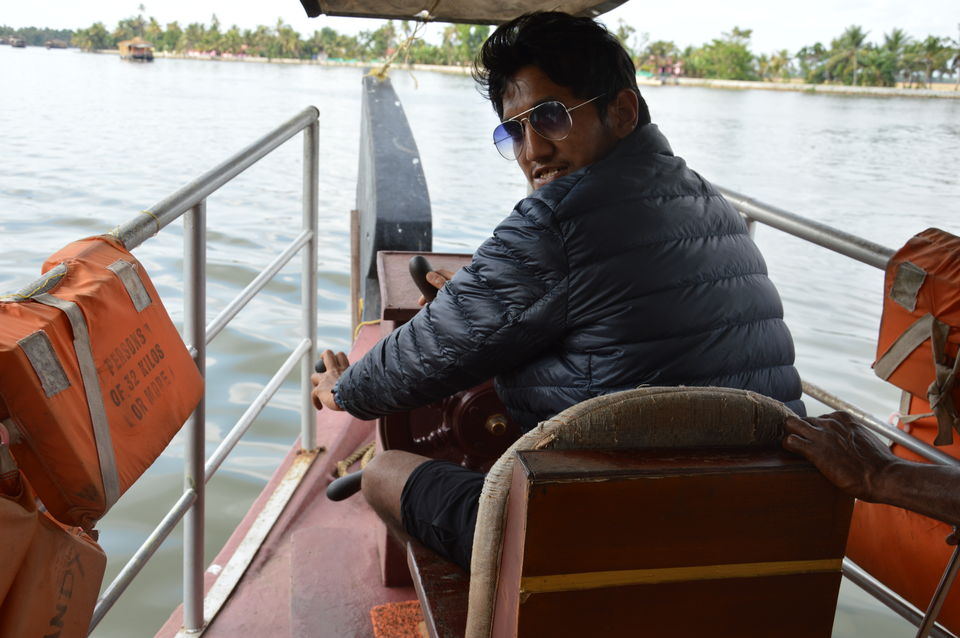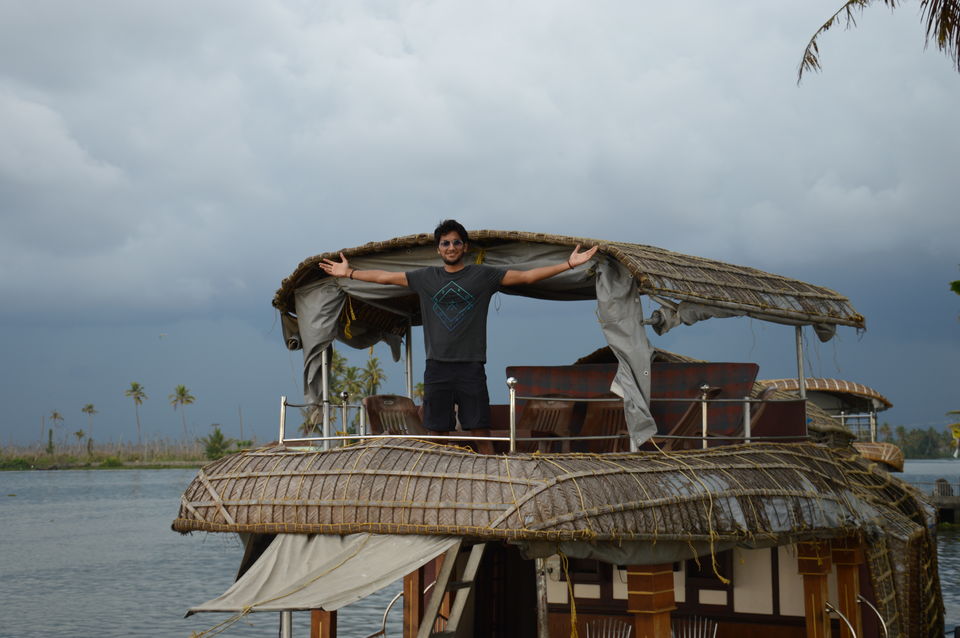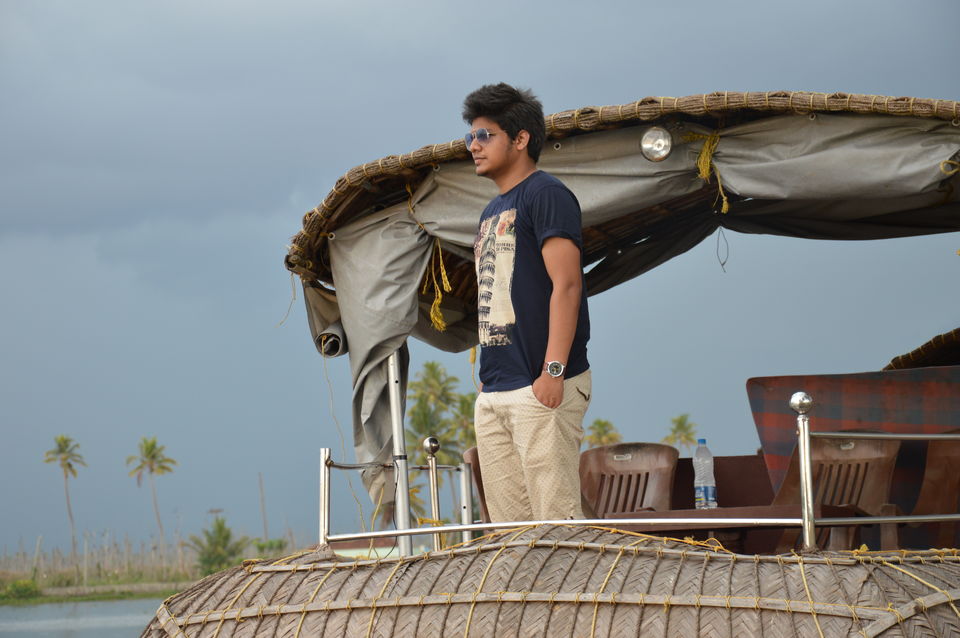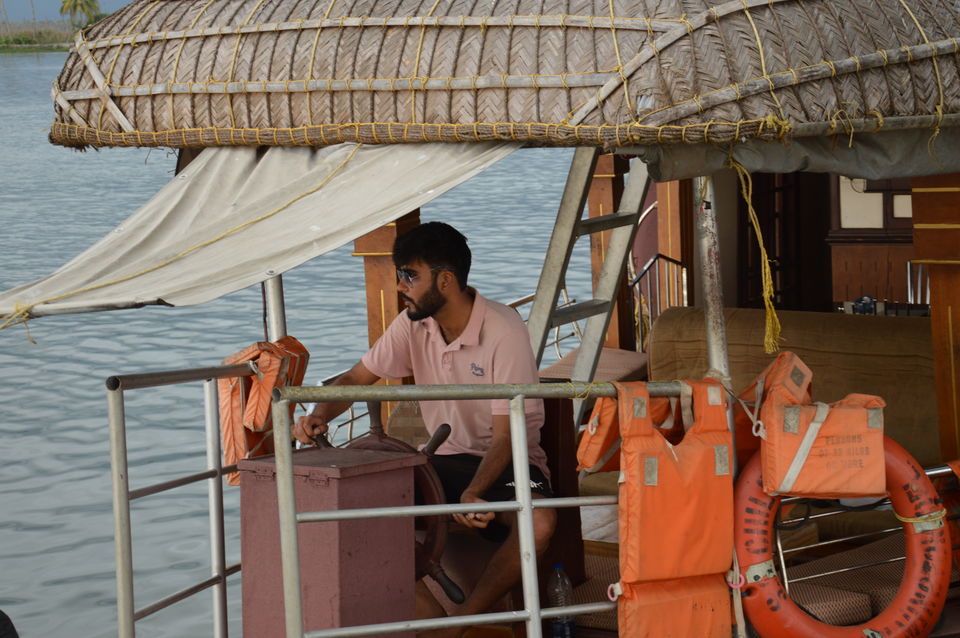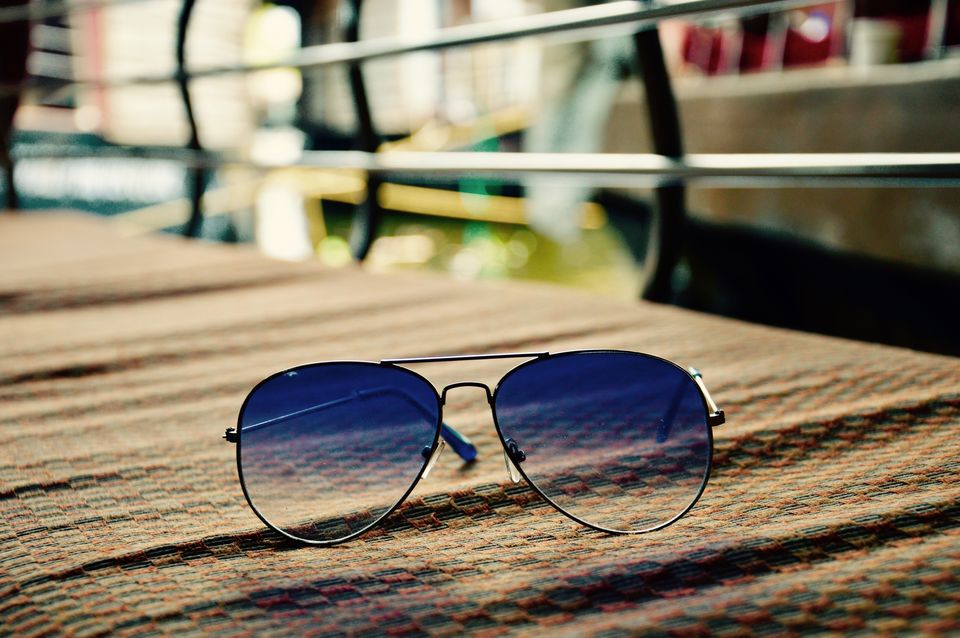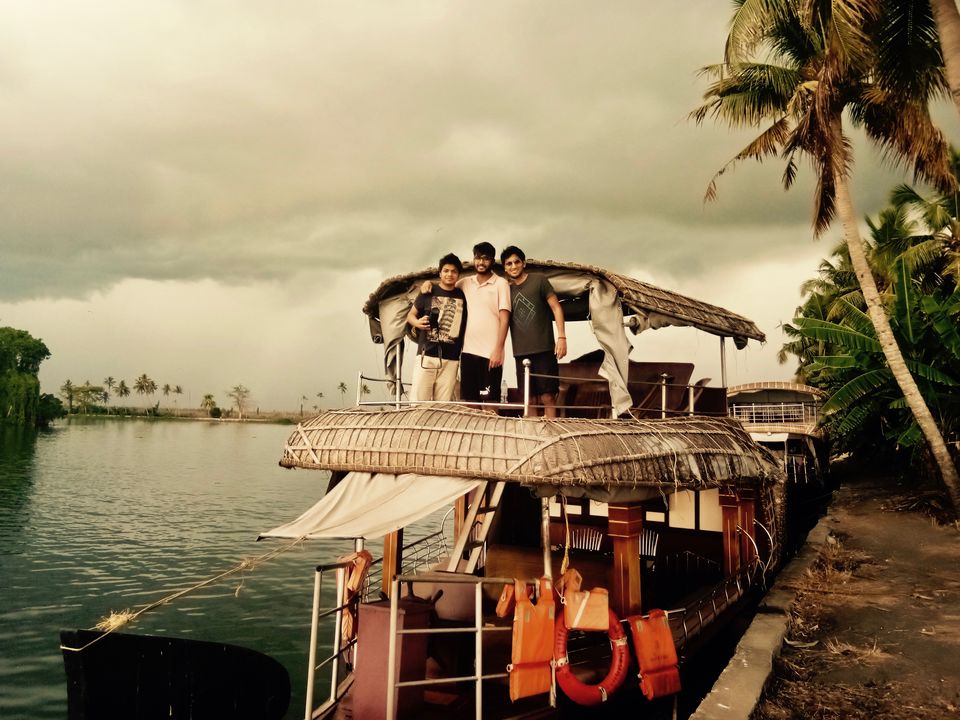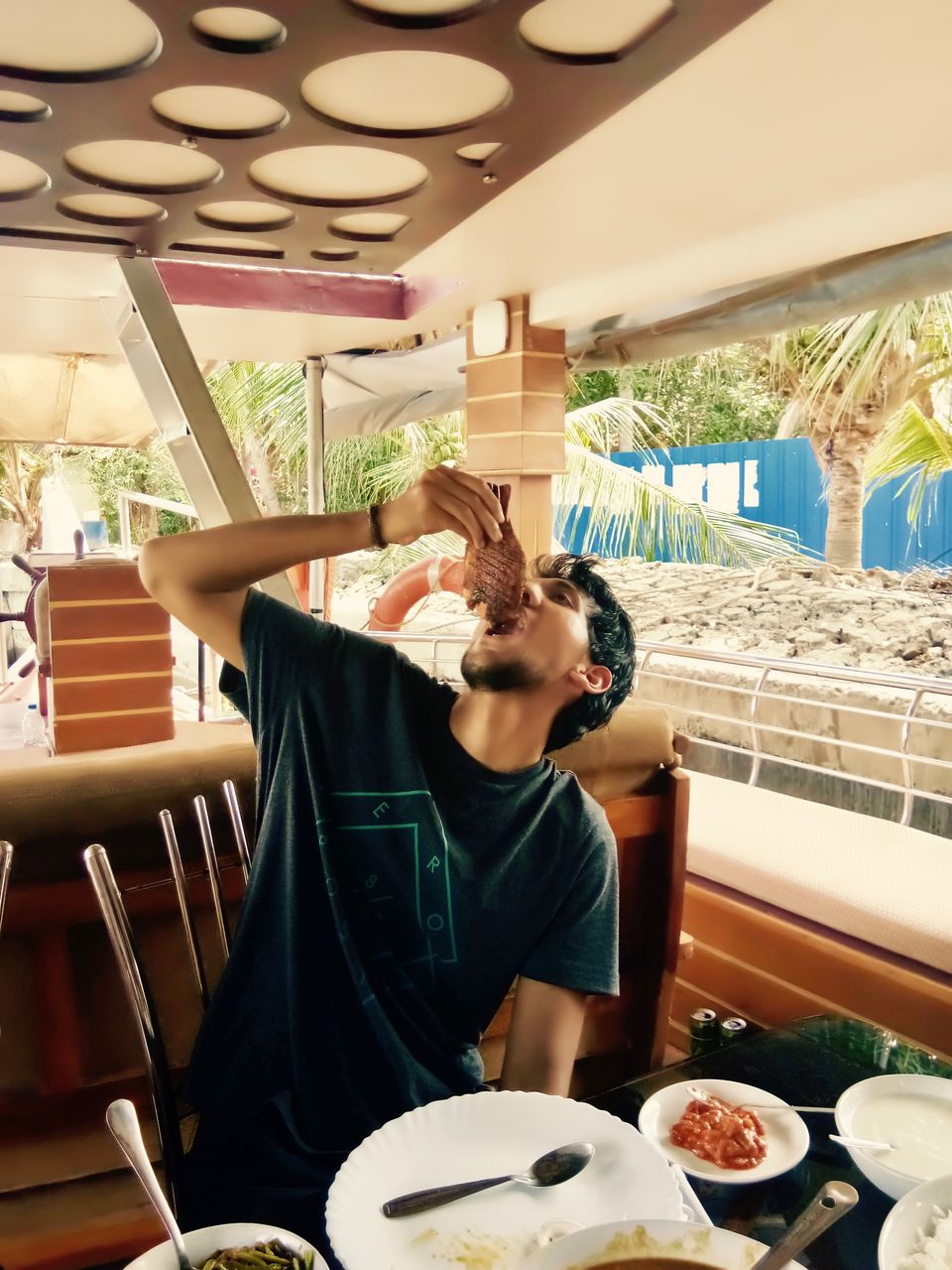 The Allepey Trip was a trip of lifetime and i would surely again and again with my friends for more exploring the sea !!
Never thought i would turned traveler from such hectic two years MBA which relaxed me !!
AT LAST I WOULD SAY "SOUTH I LOVE YOU"
Ek baar toh banta hai yaha aaana " Fir Se ".