If you're like me and work in a typical city resembling a concrete jungle, you're all too familiar with the feeling of wanting to escape the gloomy grays for some lush greenery and morning mist. The increasing prevalence of air pollution in big cities only reinforces the motivation to 'get away' as breathing in clouds of CO2 certainly isn't a recipe for a healthy life.
Luckily, Sri Lanka is a destination that offers a plethora of experiences and destinations from sun and beaches to lush greenery. So when you finally decide to take the plunge and go on vacation in search of some much needed tranquil calm you may gain some insights from my travel adventures!
One Tuesday evening I along with some of my best friends from university set off on an adventure that took us away from the hustle and bustle of the capital city of Colombo, and towards the central hills of Dimbula. The car ride to get their in itself was like it was made for a nature lover with many scenic views along the way. Our first stop was at Ceylon Tea Trails by Resplendent Ceylon which is nested in Sri Lanka's misty mountainous region of Dimbula, an area known for producing high quality Ceylon tea. The fresh orange juice as welcome drinks were certainly refreshing upon entry into the hotel lobby.
The next day on another interactive adventure we visited a factory and tasted a myriad of different tea types and flavors by Dilmah teas while learning to identify them! There's really no better way to appreciate the diversity of teas than experiencing all the variations of it guided by a tea expert. Getting these insightful facts about tea culture here and tasting a wide variety of teas its safe to say we'd never drink tea the same way again without flashing back to all these unique experiences.
The next day it was time to leave this lush scenic landscape in search of some sun and beach in the southern coast.
The car ride to the southern coast wasn't tiresome at all as it was filled with small pit stops and exertions like drinking some refreshing King Coconuts from the small shops along the way. We finally exited the highway to Galle, and navigated to Unawatuna, a well known surf destination with beautiful coastlines and pristine views of the Indian Ocean.
After researching some chill destinations on Google reviews to spend a few nights we decided to stay at Angel Beach Unawatuna. Its located at the center of all the action, and for good reason. There's loads to do and explore in and around the coastal town of Unawatuna.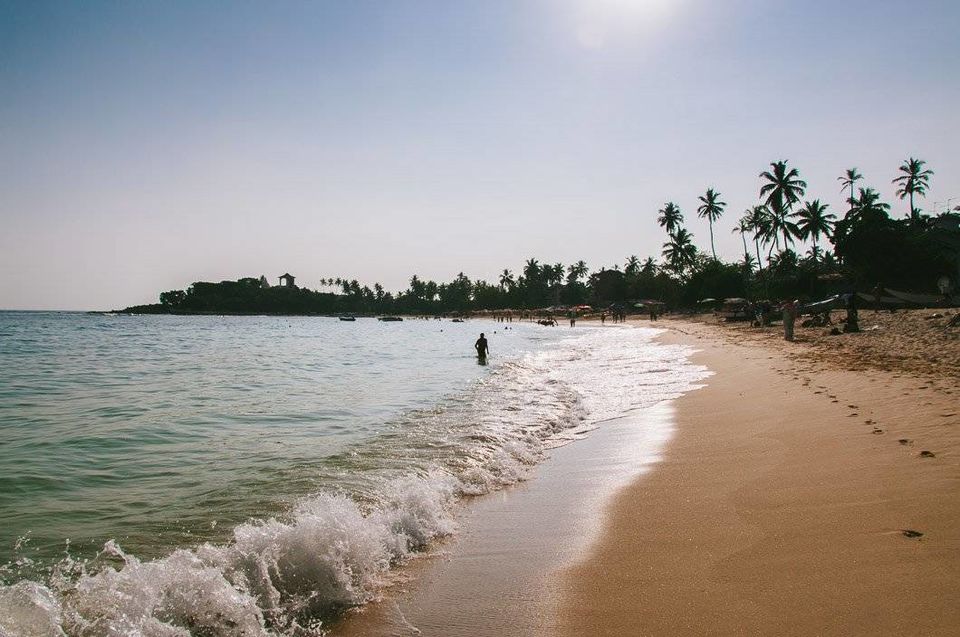 The rooms were well equipped with modern facilities and the range of Spa Ceylon amenities made for a comfortable 'cocoon-like' experience. After a few cocktails at the Pool bar we decided to call it a day and hit the hay. Waking up refreshed the next morning, we visited Unawatuna Beach, it was a nice place to relax during the day and had some amazing seafood in restaurants around the area. There's something to match every budget, and it's an amazing ambiance to wine and dine with the sound of the waves.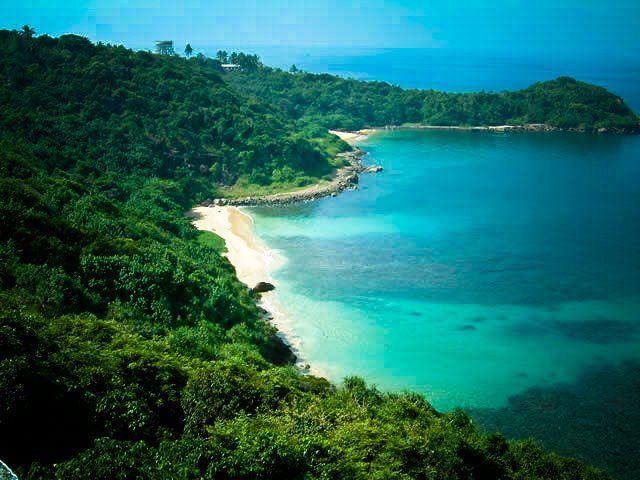 Our next destination just had to be Jungle beach in Unawatuna, and yes you heard us right; it's a jungle that leads to a beach! There's two ways to access the beach at the end of the jungle, either by tuk or by a rather adventurous hike. Suffice it to say we channeled the adventurer persona in all of us when we decided to hike through the jungle! The beach itself wasn't at all crowded when we visited, it was just pristine and beautiful, a quiet little hideaway nested away and one that's amazing to go for a swim in. This was one of those 'Instagrammable moments' of our trip! We were a bit thirsty after the hike so we decided to grab some drinks accompanied with some seafood from the little cafe by the beach. There's nothing better than freshly prepared Sri Lankan seafood by the beach!
We returned back to the hotel with a cab, and made use of the comfortable sunbeds under the shade of the palms to chill and laze while soaking up some sun. After dinner at the restaurant, it was time to call it a day. It was our final night at the hotel, and looking back, overall, it was an amazing experience at this tropical paradise, this destination made for a perfect summer getaway with fun moments and the comparisons to those Ibiza vibes are irresistible!