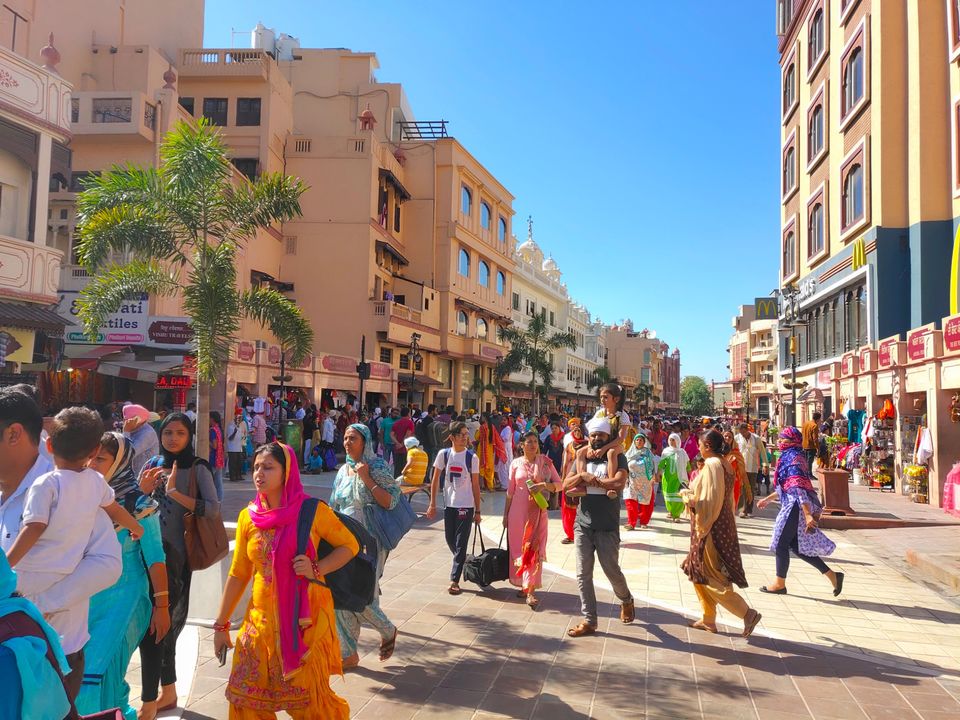 It was going to be a very normal weekend, until we decided to travel out of town. It was unplanned and perhaps that is why we were able to pull this trip off.
We were four people and we all decided to visit some famous places of Punjab, namely - Amritsar, Wagha-Atari border and Chandigarh.
Thankfully, we had a car so we knew that travelling would be easy.
We started journey right after office hours, i.e., Midnight. Since we all were hungry, we stopped at Murthal, the famous parantha Wala Murthal.
After being there for 1 hour and getting our hunger in check, we left for Amritsar. The road wasn't easy though for us but in the end, we reached at noon.
We had this plan that we would visit Golden Temple in the morning of 26th May, Sunday.
So for 25th, we, firstly visited Brothers da Dhaba. It is one of the famous Dhaba/restaurant in Amritsar, famous for their Amritsari naan and kulcha. To be honest, I had high hopes for this place and their offering but it felt short. I mean we liked it but it didn't live up the hype.
Anyways, after a disappointing lunch, we took rest in our hotel which we booked only after reaching Amritsar. After a nap, we left for Jaliawala bagh. Yes, the same place where Britishers massacred thousands of revolutionaries.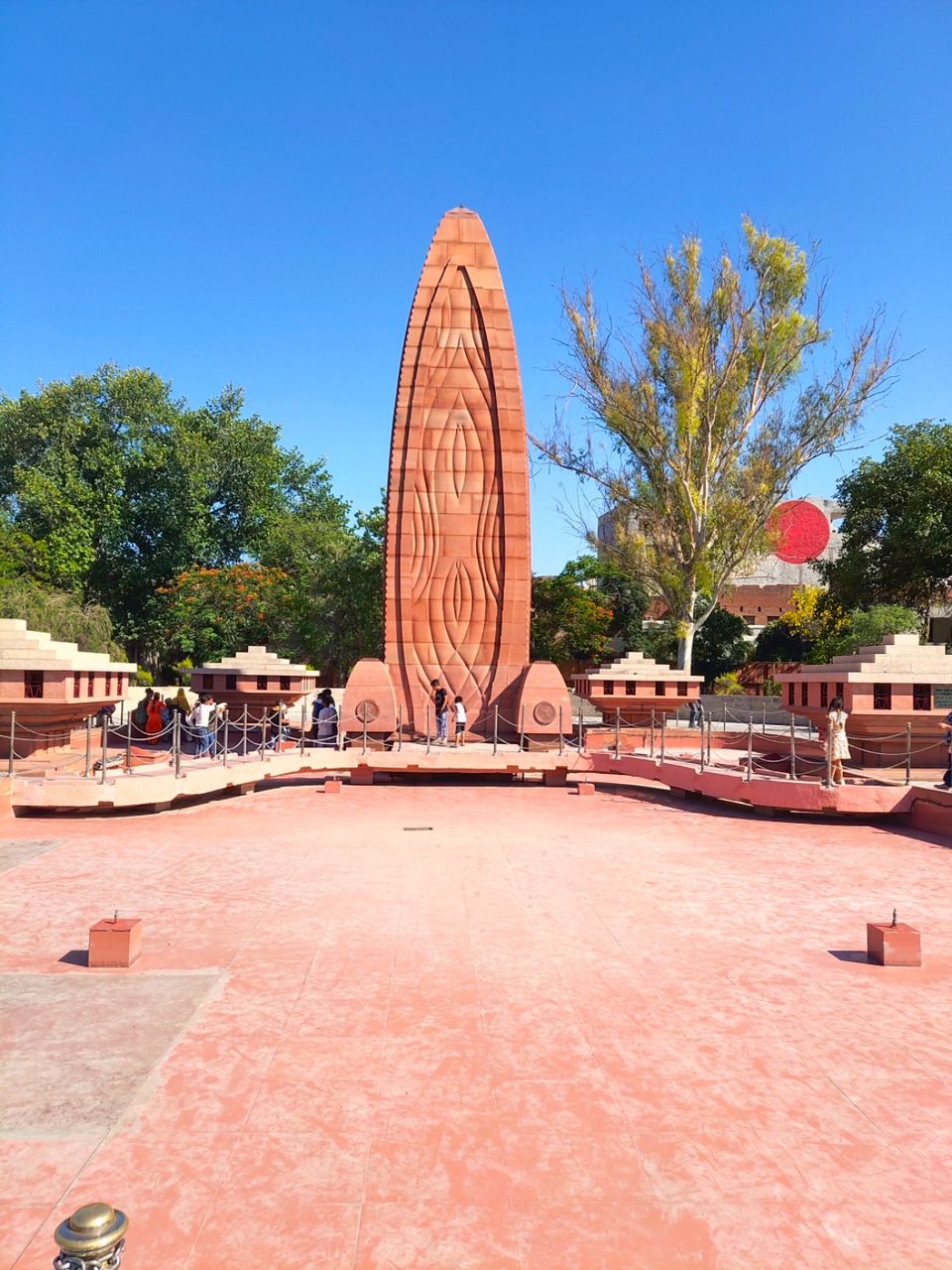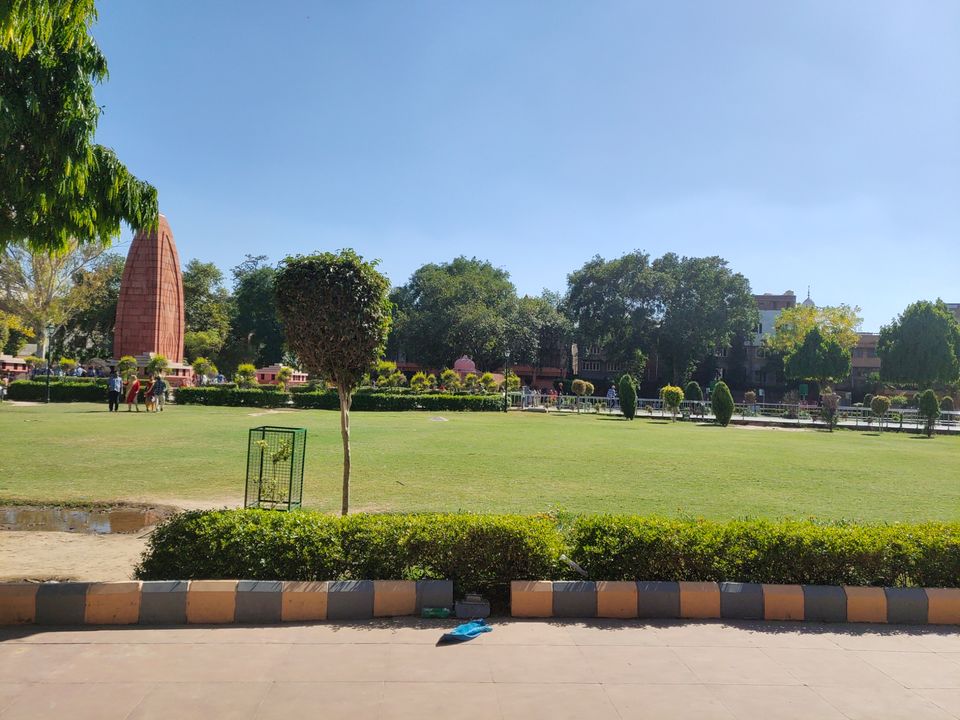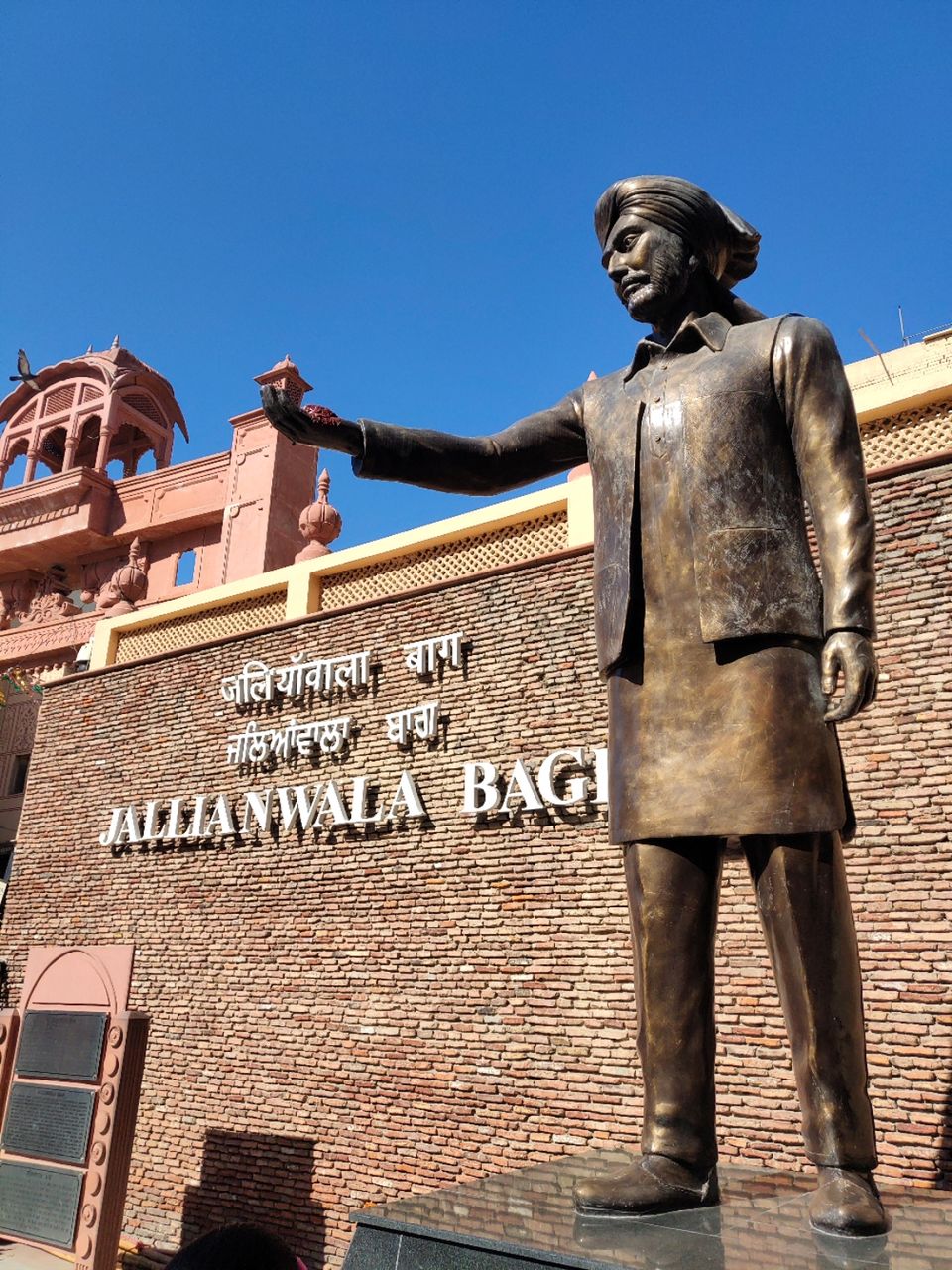 One can still see the gunshots fired on the wall that was fired at the people who must tried fencing over the wall in order to save their lives. This is one of the most disturbing history that we Indians will always read about in books. But anyways, that's all we did that day since we were all tired and we knew that we would have to wake up early in the morning.
So at around 3am, we left for Harmandir sahib gurudwara a.k.a The Golden Temple.
Even though I am hindu, I have always found more inner peace in gurudwara instead of temples, which is why I was excited to see the Golden Temple for the first time in my life.
And let me tell you, it was far better than what I had imagined, far better than the images.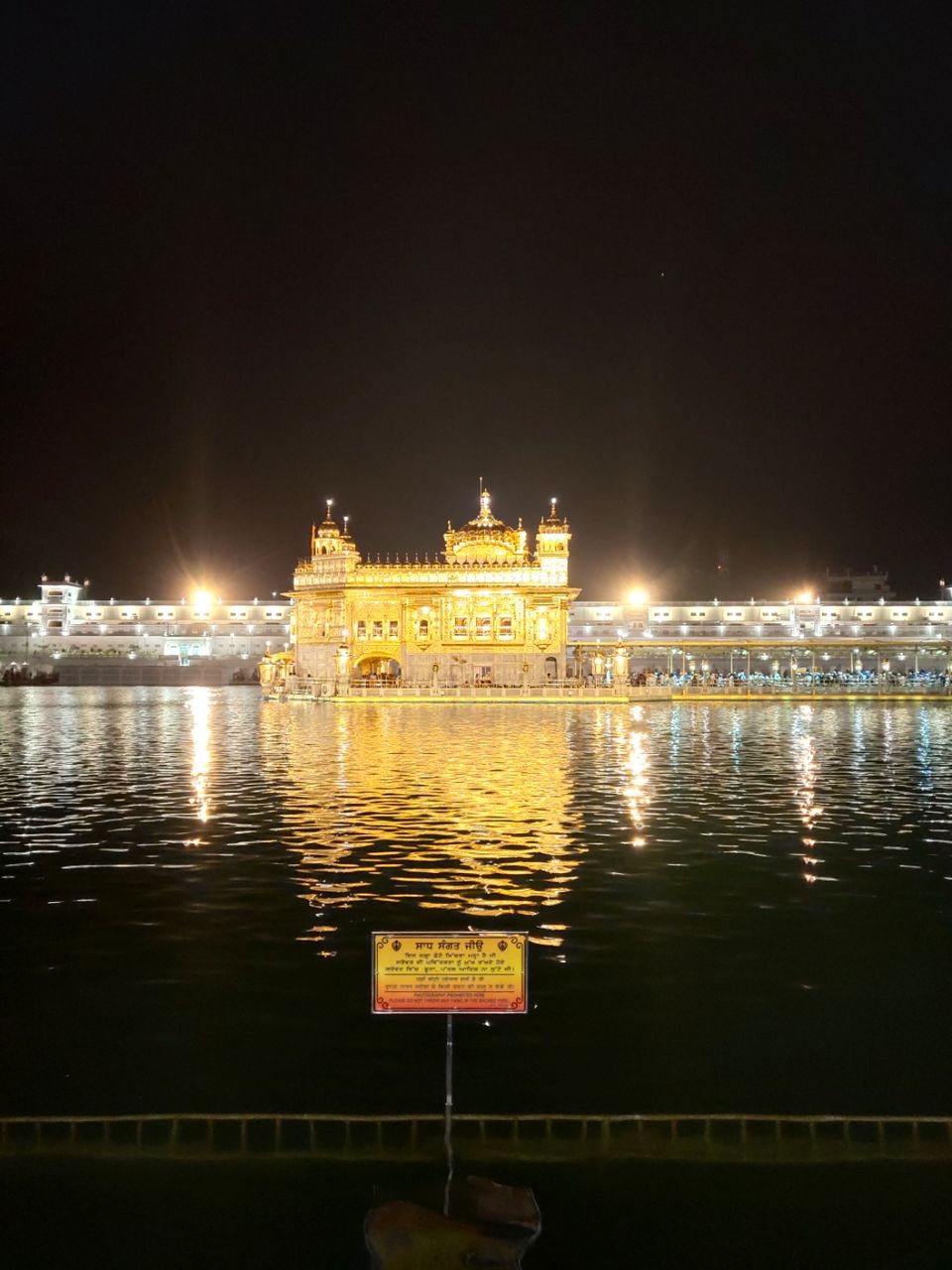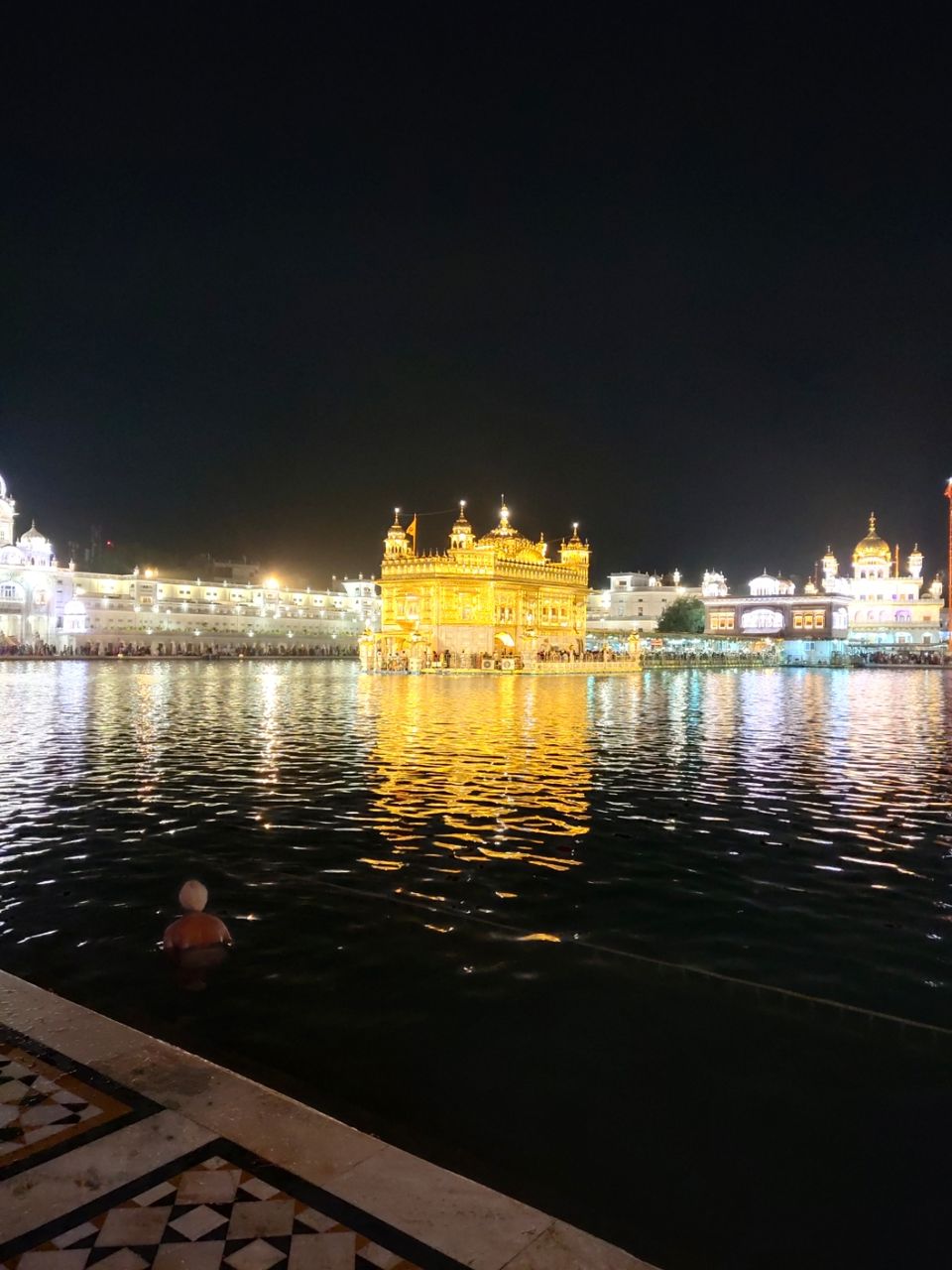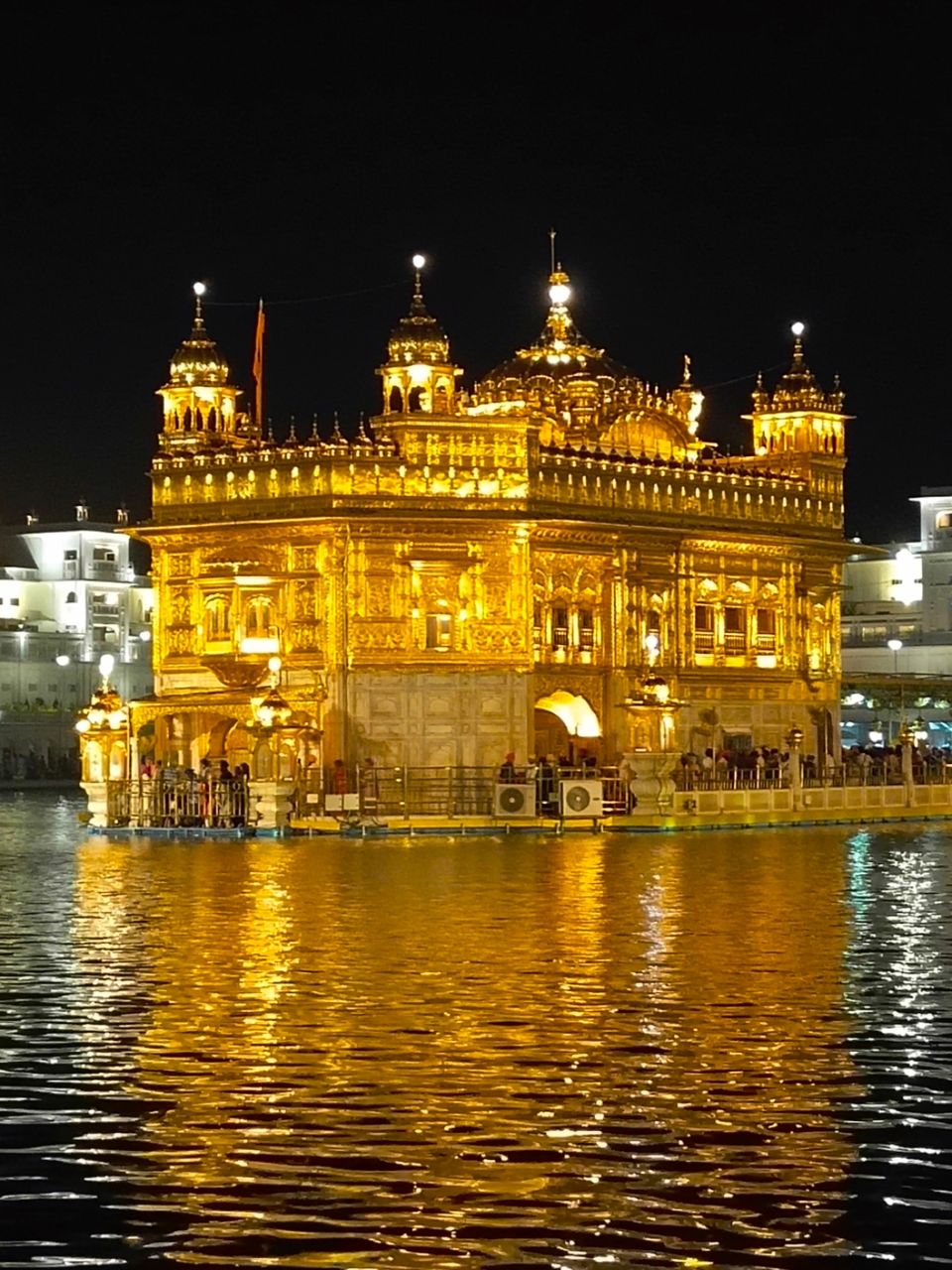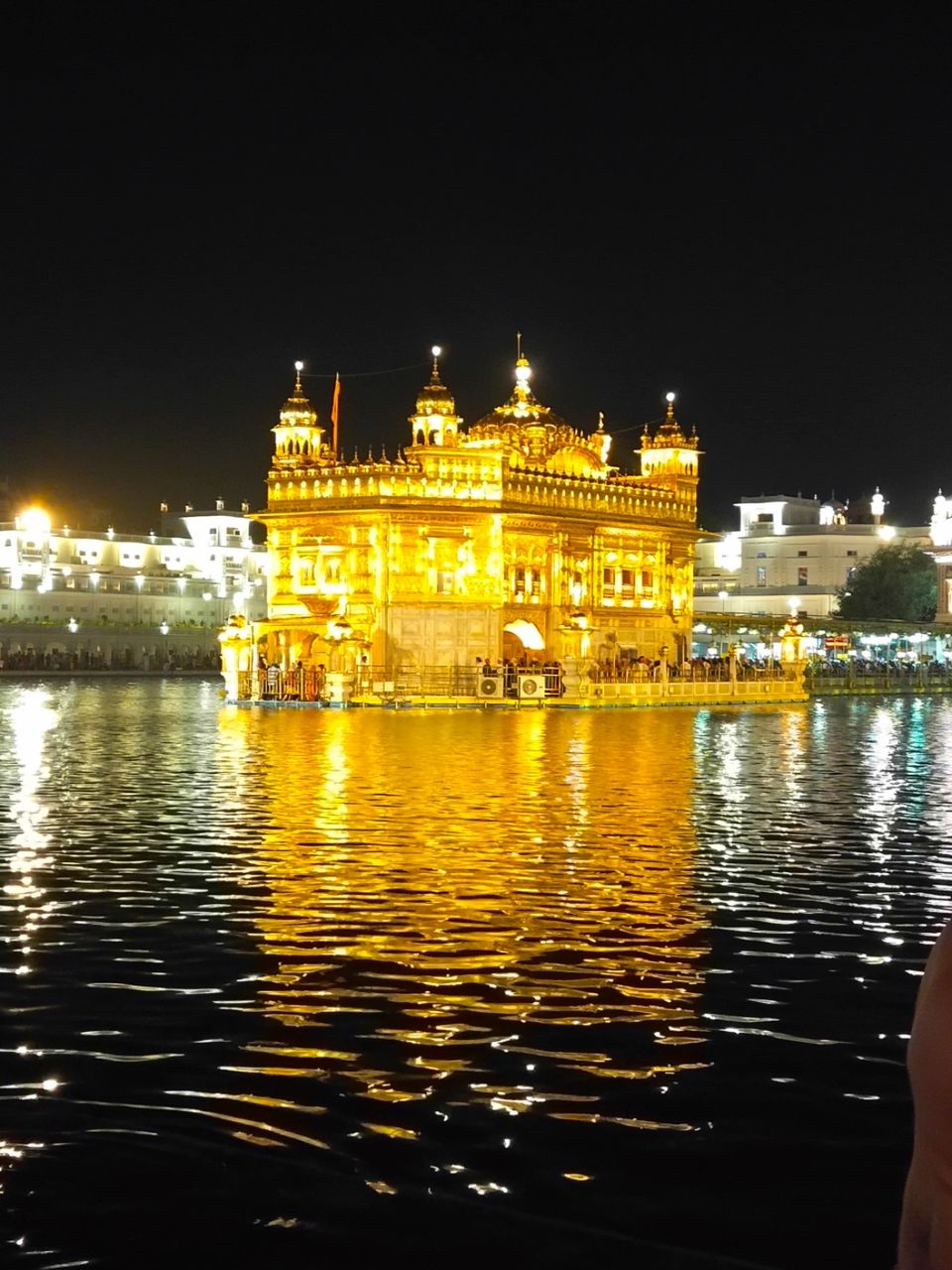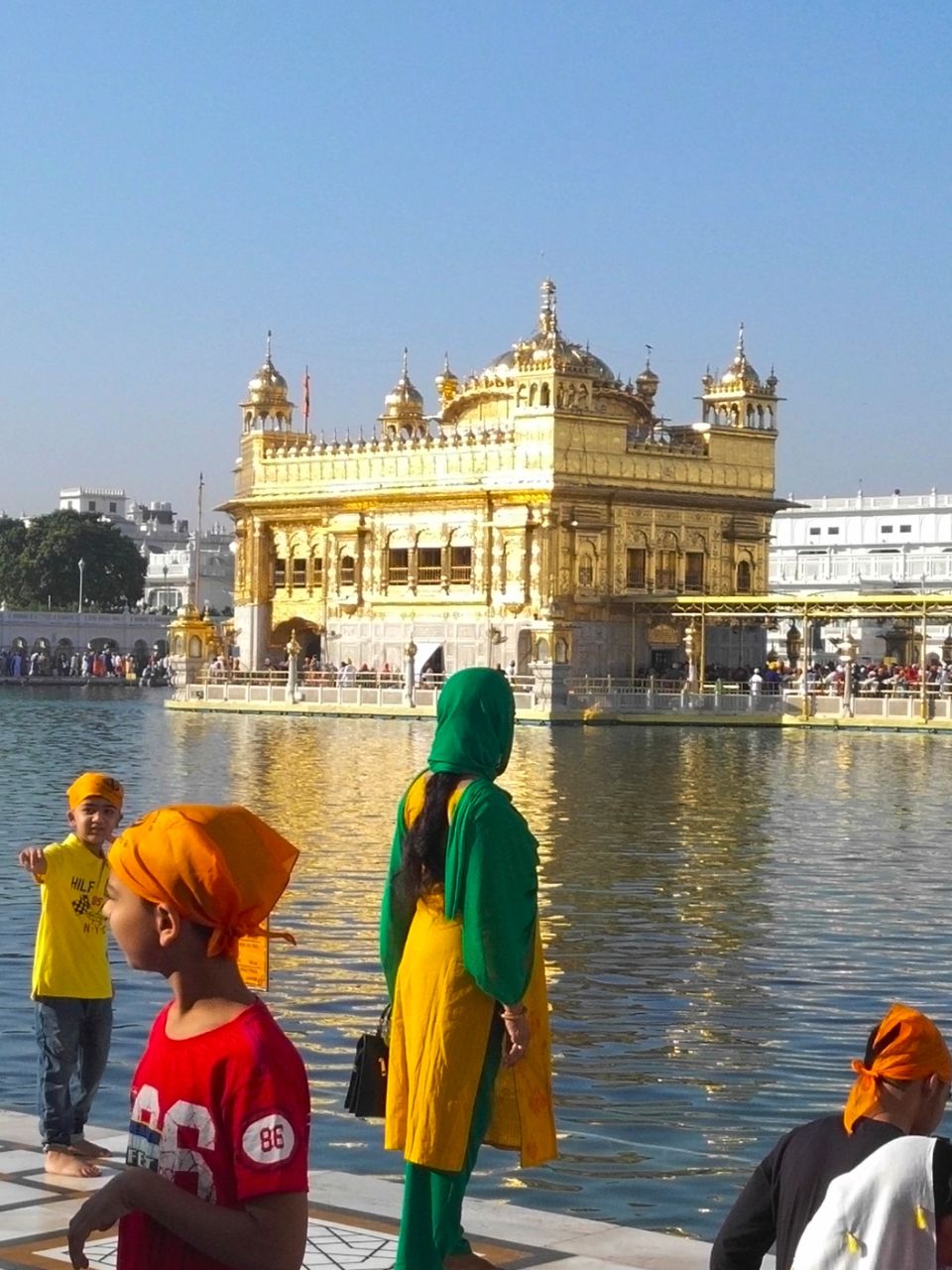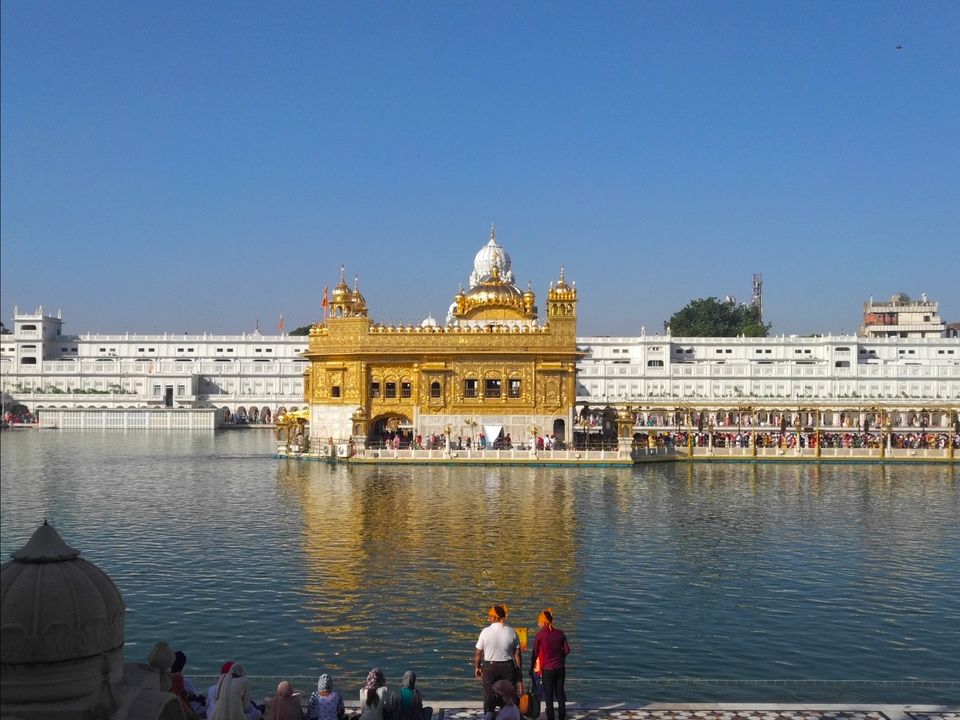 As I entered the gurudwara, I felt peace. The serenity of this place was absolutely amazing.
I was stunned as I saw the reflection of it on the lake surrounding it. That Golden reflection of the gurudwara itself was truly mesmerizing.
We, along with pilgrmis, pay our respect to small shrines while we walked around parkirama.  It was only after that, we did genuflection before the Akal Takth and entered the main shrine.
After seeing Harmandir sahib, we left for the most awaited venue of our trip, WAGAH ATARI border.
It took us 3 hours to reach Wagha-Atari border. At first, it looked like we reached little early but once we parked our car, we got to know that people had already arrived before us. There were hundreds of people. One we got into queue, frisking took place at one of the checkpoints. From their, we started to walk towards the venue where we would be watching and experiencing the Beating Ceremony.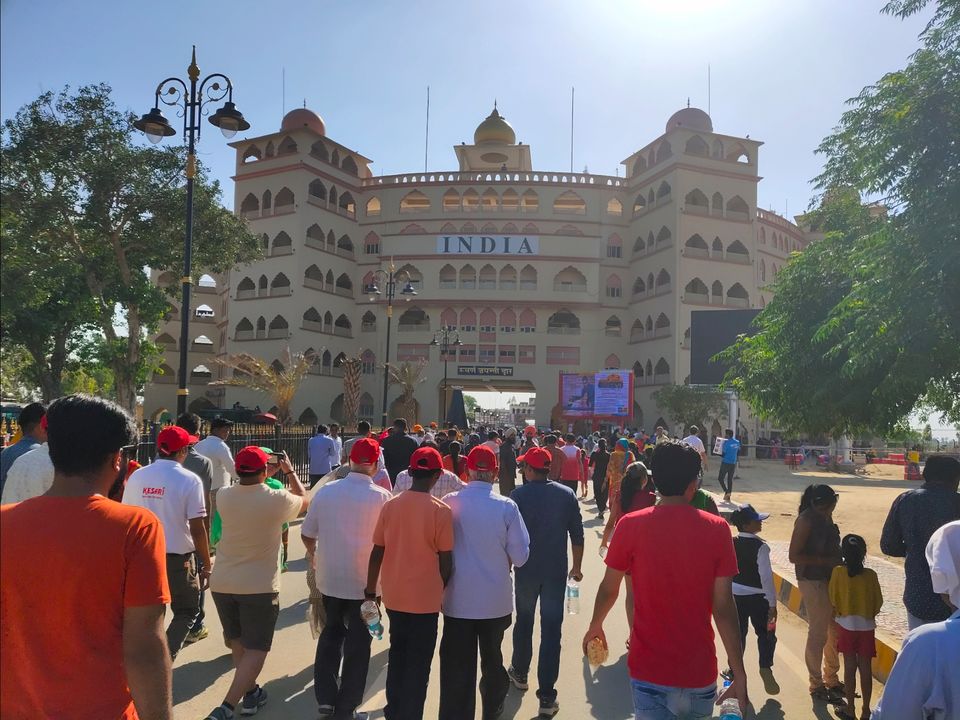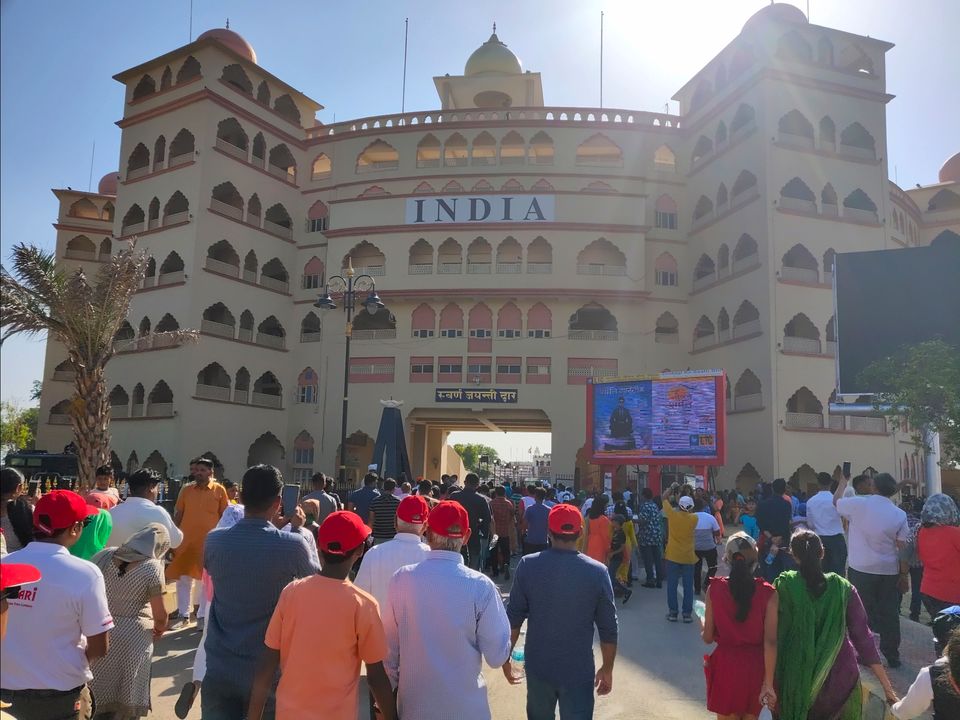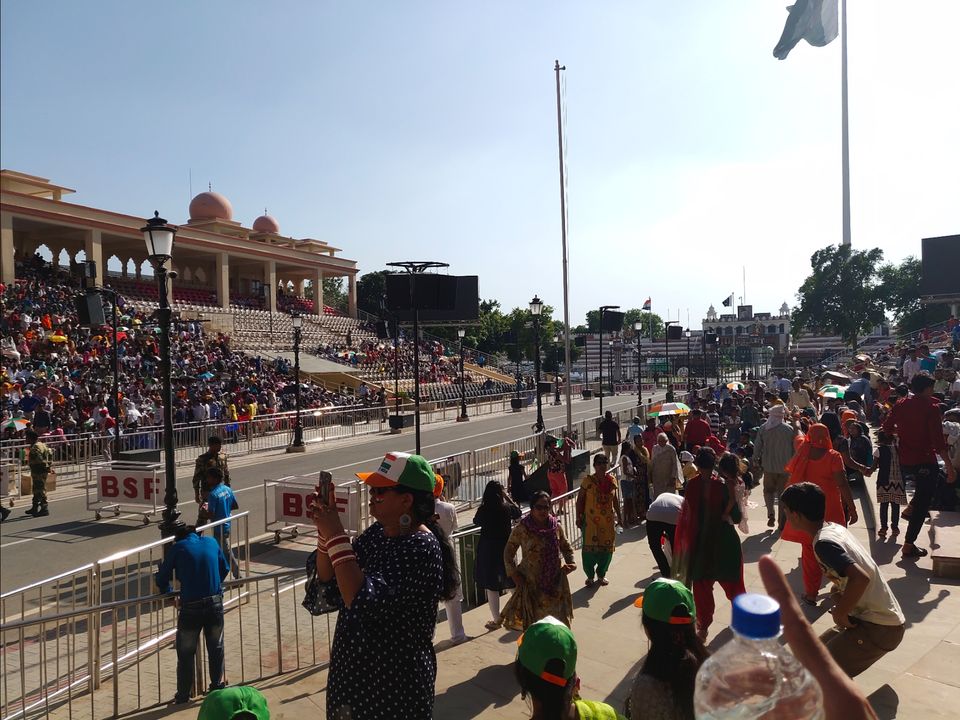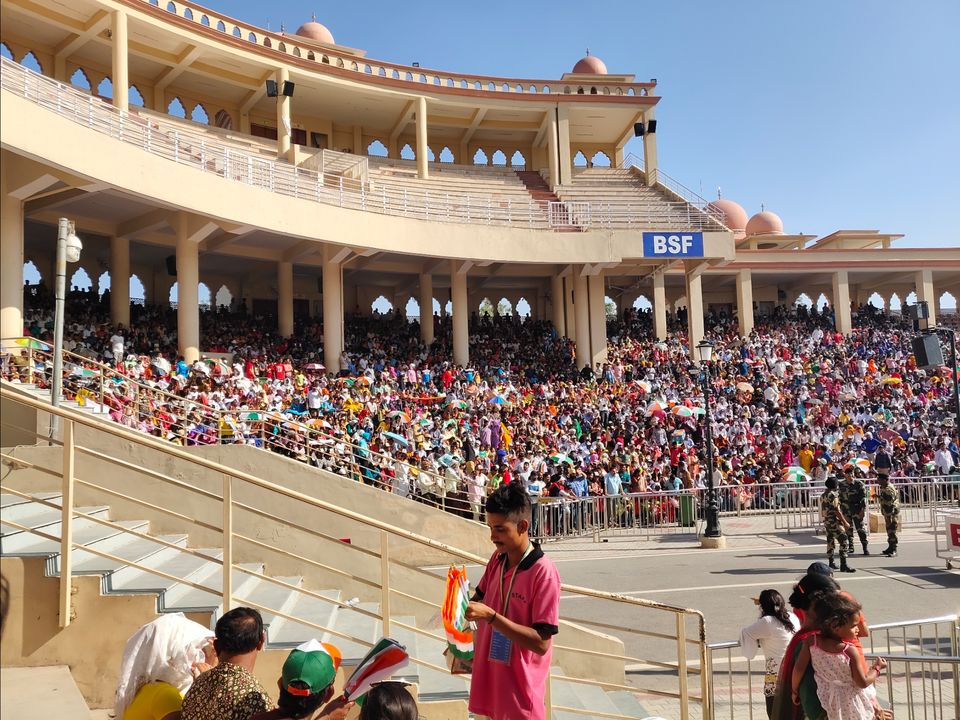 of course, we didn't click many photos there as we preferred to make a video of the ceremony.
It is advisable to seat towards the Indo-Pak Border gate in order to watch the whole action properly.
Again, explaining what we had experienced there is impossible. The marching ceremony gave us the goosebumps we had never felt until now. It doesn't matter if one is Patriot or a foreigner, everyone there felt goosebumps when the ceremony started. The ceremony ended with the flags of both nation being taken down, which happens at sunset, as a part of the ritual.
I am happy that I could be a part of such a wonderful trip. Travelling and exploring new places should be in everyone's bucket list as I have in mine.
Before I sign off, I would like to mention that the per head cost of the trip was only INR 3,800, that is of course, without alcohol in our case.
This is Anurag Mondal, signing off!