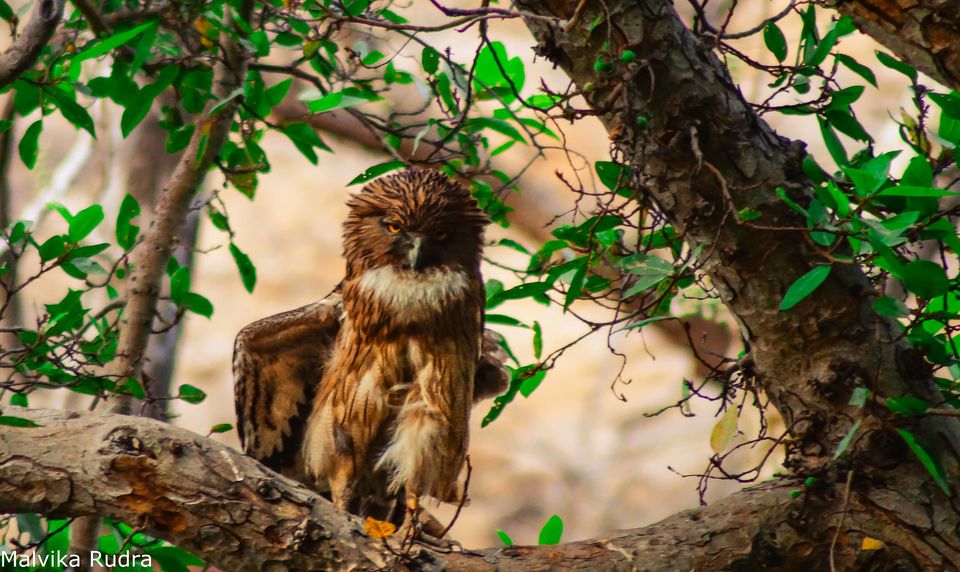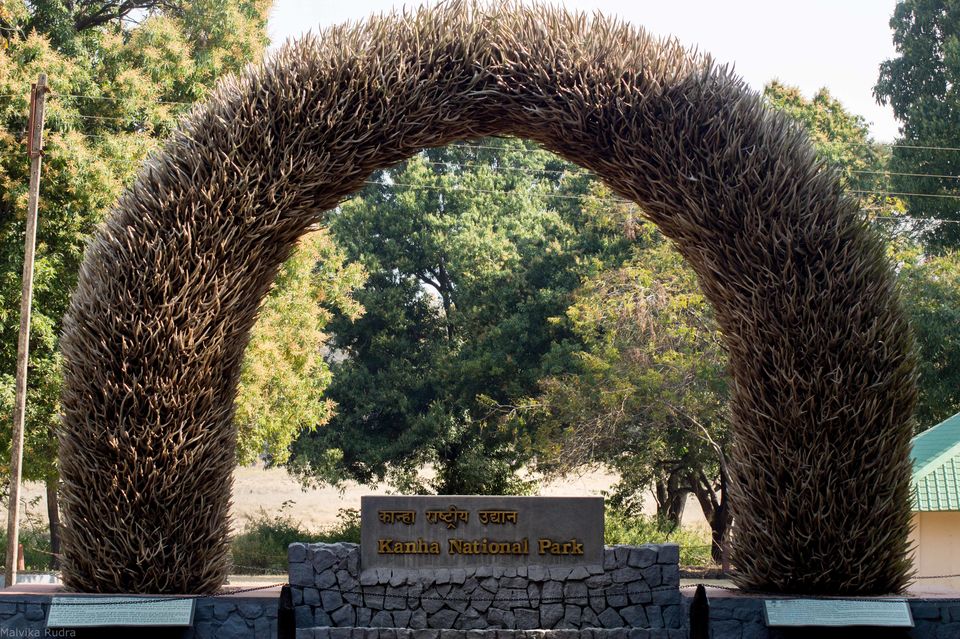 Kanha – when I heard the name for the first time, the first image that took birth in my mind was that of little Lord Krishna, his beautiful blue tone and mouth bespattered with butter. There are various mythologies related to the name of this enigmatic National Park, situated in Madhya Pradesh. Some says the park got its name due the texture of the black clayey soil found there while others believe that the park was named after the name of the holy sage Kanva who lived there in ancient era. But for me even at this moment when I am struggling to spill out my thoughts for this beautiful park, the name "Kanha" automatically formed an image of Little Lord Krishna in my eyes, since I have always believed that this name belonged to Krishna. So I developed an instant penchant for the park due to its name much before I got to see its scenic beauty in reality.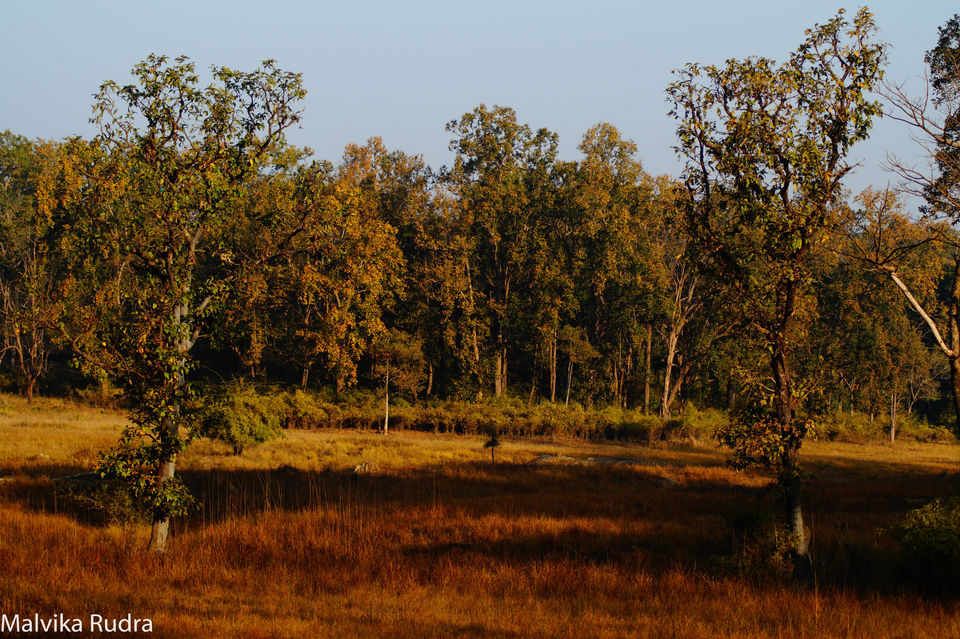 I had intended to visit the park for a long time but couldn't due to time constraints. So recently I got the opportunity to visit the largest park of Central India – Kanha and my happiness knew no boundaries. I have always respected and loved wildlife and being a part of Pugdundee Safaris has helped me get closer to wildlife and nature. Since I was tenaciously in love with the name Kanha, you can imagine how ecstatic I was when I finally saw my dream coming true. All the things that I read in books would finally breathe, I thought. I was going to see the Sal forests, much heard Mahua and mysterious Ghost trees. I was going to see the place of such beautiful ecology and bio-diversity. I would be witnessing the only home of Barasingha in the entire country. I was going to observe the Maikal range, the striped cat (majestic tiger) and how could I forget the numerous birds and other animals. Being a photographer, writer and a wildlife lover, Kanha was always on the top of my list of 'must-visit' National Parks, since there is so much to explore, click and write about the ethereal beauty of Kanha.

Quite obvious, a lot of questions bombarded my mind. Will it be as beautiful as the books say? I have also heard and read that jungles of Kanha and Pench inspired Rudyard Kipling. Was that true? If yes then, how would I feel once I will see the place that had the power to inspire the creator of Jungle Book. So there I was, on the land of Tigers. Kanha answered all my questions patiently and beautifully. I would say even the books didn't justify the natural beauty of the park. My stay at Kanha was going to be a shorter one since I also had to visit other National Parks of Madhya Pradesh. So definitely I wanted to make the most of it. I was accompanied by my colleague Kanushree (an amazing traveling companion) and we were welcomed with such warmth and generosity at Kanha Earth Lodge which was our home for the subsequent day and night.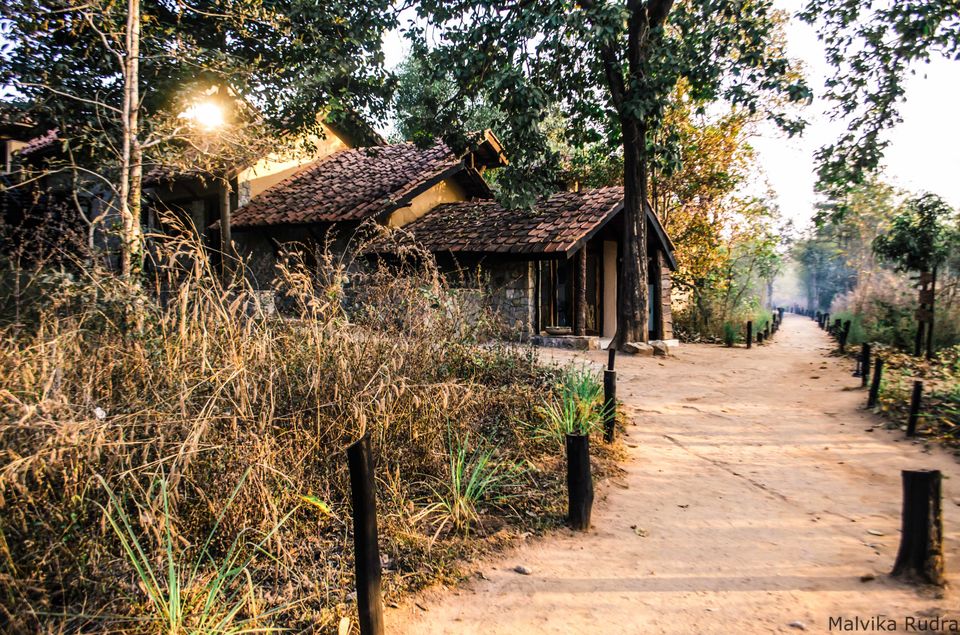 The best part about Kanha Earth Lodge is its location – close to the park entrance but far enough from the clutter of other hotels. Renowned for its unique architecture and construction Kanha Earth Lodge has been awarded many times for its eco-friendly architecture. Honestly, I was not only impressed with the cordial welcome and the beauty of the lodge, but I also admired the thought that had gone in its construction. Building eco-friendly architecture with such elegance is truly a work of appreciation. There are twelve luxury cottages in the lodge and I was escorted to my little cottage which was indeed big from inside. My little hut was so homely.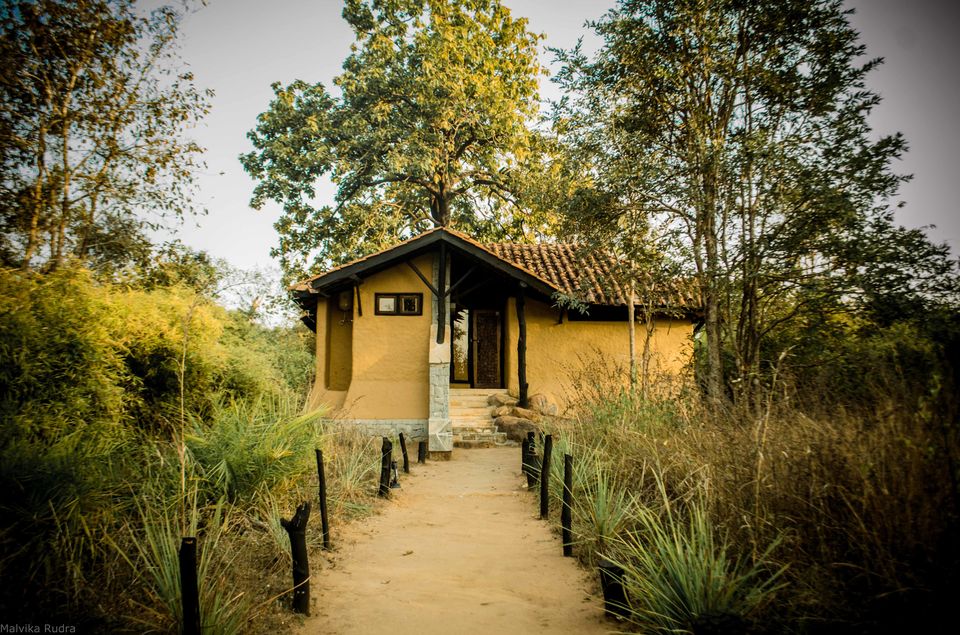 It had all the facilities and the best part was the balcony of my own where I could sit in the morning, sip on my morning tea before heading to work. Since I am fond of birding, I particularly liked the idea of providing an extended space as an open verandah in each cottage. You can observe birds and listen to different sounds and can enjoy your balcony view since every cottage is situated into the lap of nature – a treat to all nature lovers.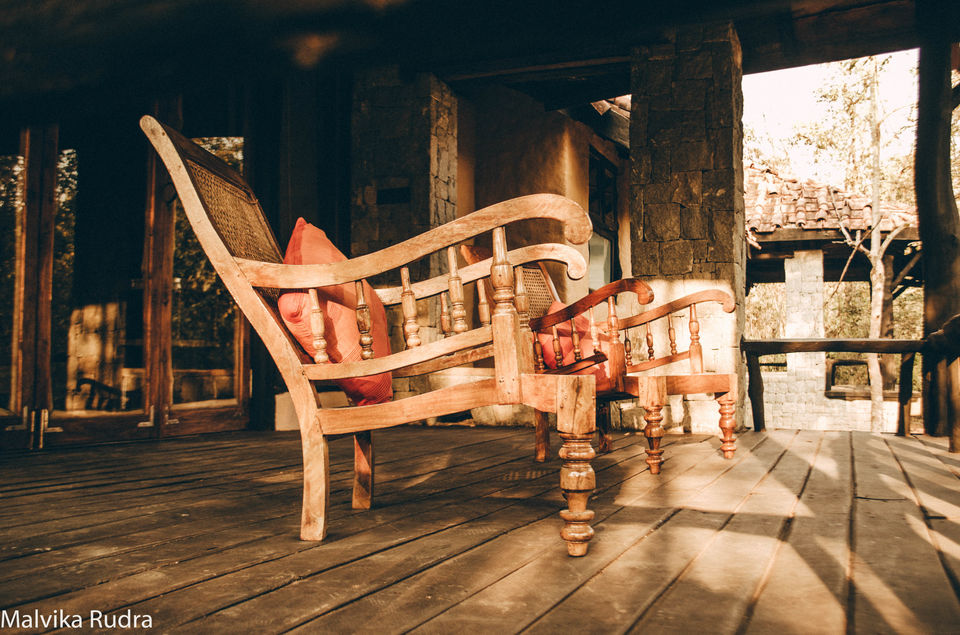 So I concluded my day with tasty dinner, some nice conversations with the lodge people and a cup of tea. I was excited for the next day since I had an early morning safari and the next day was also meant to explore the entire lodge. Excitement kept me awake till late night. Just a few hours later I was going to enter the park so I guess it was quite natural on my part to go sleepless. And finally it was Safari time! Yes I was super excited and there were goose bumps. I had a cup of early morning tea (with extra sugar) and our Jeep was all set to roll. Bharat ji our manager at Kanha Earth Lodge introduced us to Happy (a very happy person indeed) our naturalist who was supposed to guide us through our safari. We boarded the jeep and crossed the beautiful wild roads that led to the park. Okay I will spare you the rest of the entrance details.
Sprawled across an area of 2059.7 sq km the park is divided into four zones namely Kanha, Kisli, Mukki and Sarhi out of which ours was the Kanha zone. We headed straight and much sooner than later we had our first sighting of the Tiger. Excitement was in the air. Kanha was keeping up to its unsaid promises. As the Tiger crossed the jungle, the calling of the deer, langur and peacocks filled the surroundings with thrill. The fun of chasing the tiger following the calling of animals and pugmarks of the tiger began and into the long grass we saw stripes walking. Finally, Budbudi (tigress's name) crossed the jeeps and within seconds she embraced the unknown and disappeared into the wild. I was stunned on seeing her royal walk. It all happened within fractions of a second but undoubtedly it was a good start.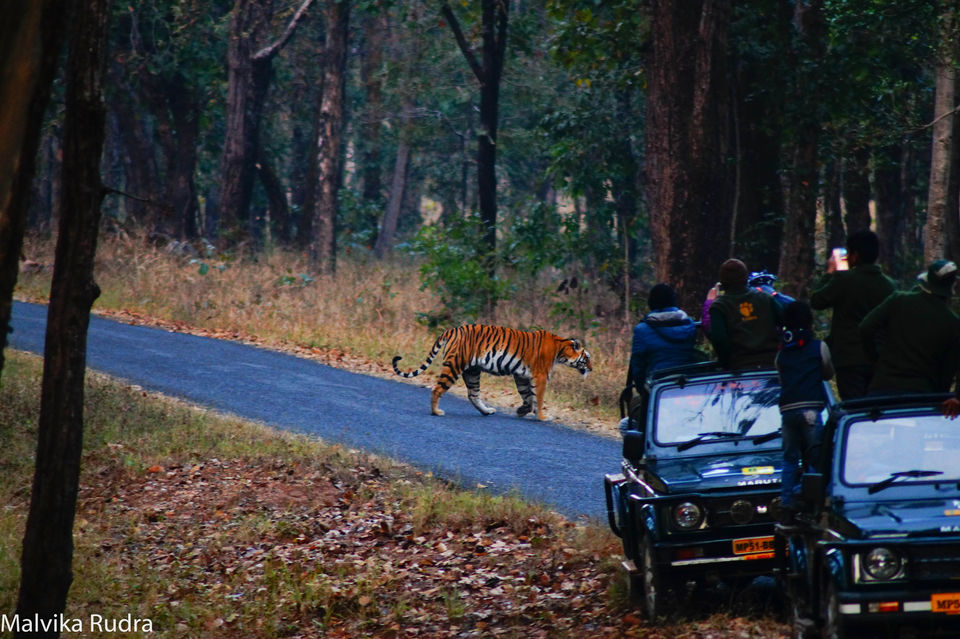 Our jeep drove further deep into the park and through our way we finally saw the much awaited Barasingha or Swamp Deer and few other species.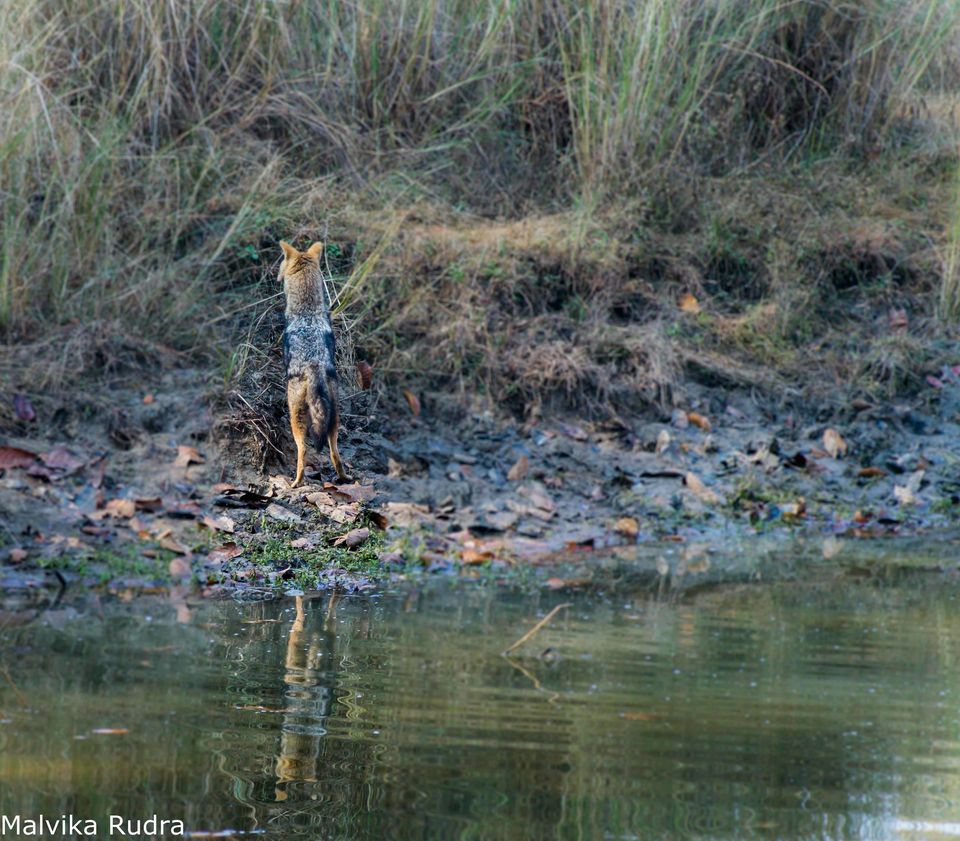 I also spotted some birds and felt so good when I spotted few of them even before anyone else could. Happy (naturalist) helped me in identifying many birds and told me their names. He has good avian knowledge and knows a lot about the flora and fauna. I was mesmerized on seeing the wilderness that Kanha possessed. The best bird sighting for me was that of the Jungle Owlet. I had seen Spotted Owlet, Brown Fish Owl, Indian Eagle Owl but not the Jungle Owlet so was particularly happy to spot one.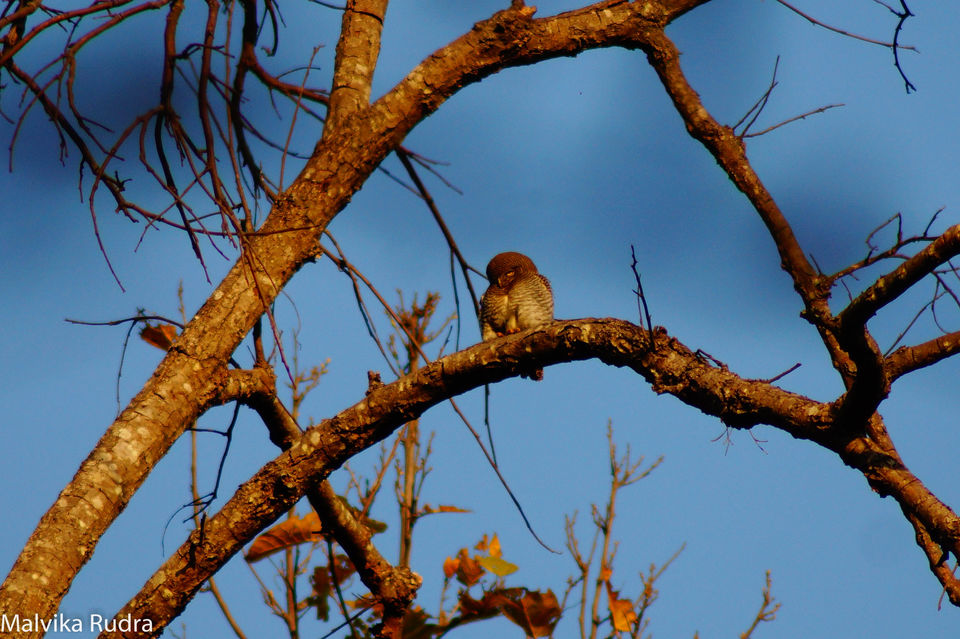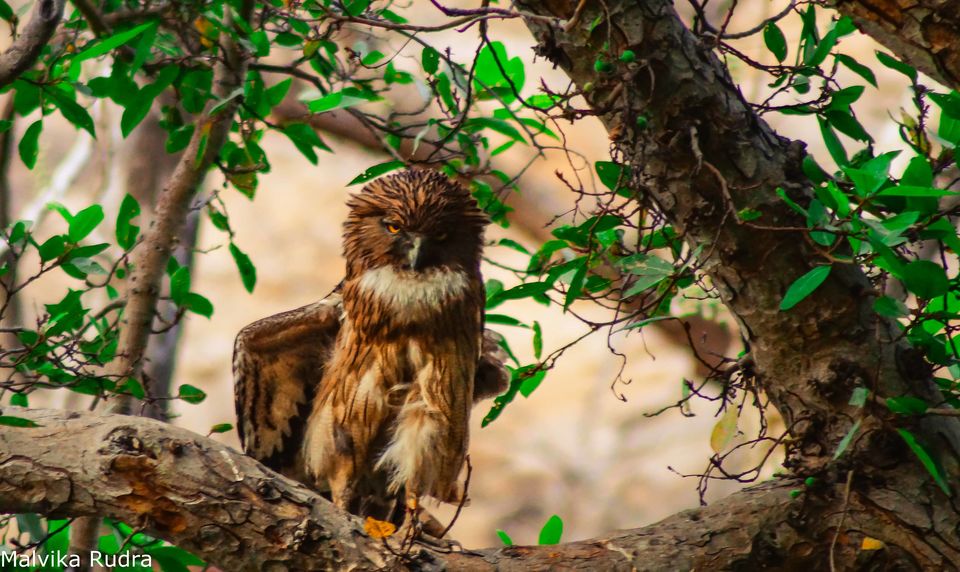 Another amazing part of the safari was having breakfast into the wild. Happy had carried delicious food packed for us and I literally devoured on it like a Tiger as I was really hungry. On our way back the jeep stopped at Shravan tal as two little langurs attracted our attention. Although the tal has mythological significance but today it is visited by the denizens of the jungle to quench their thirst. We observed the langurs playing and fighting for at least fifteen minutes before we headed back to our lodge.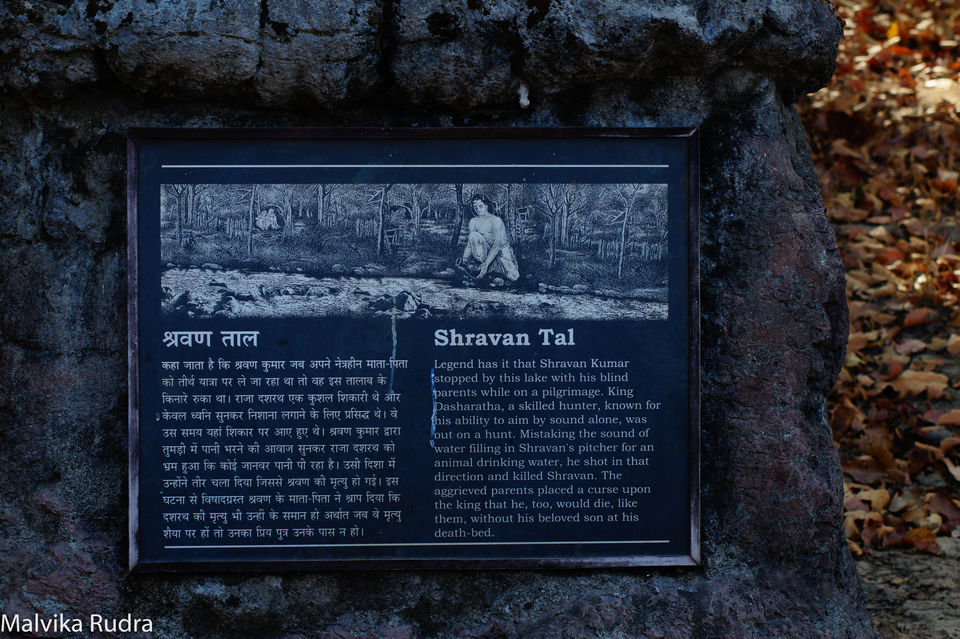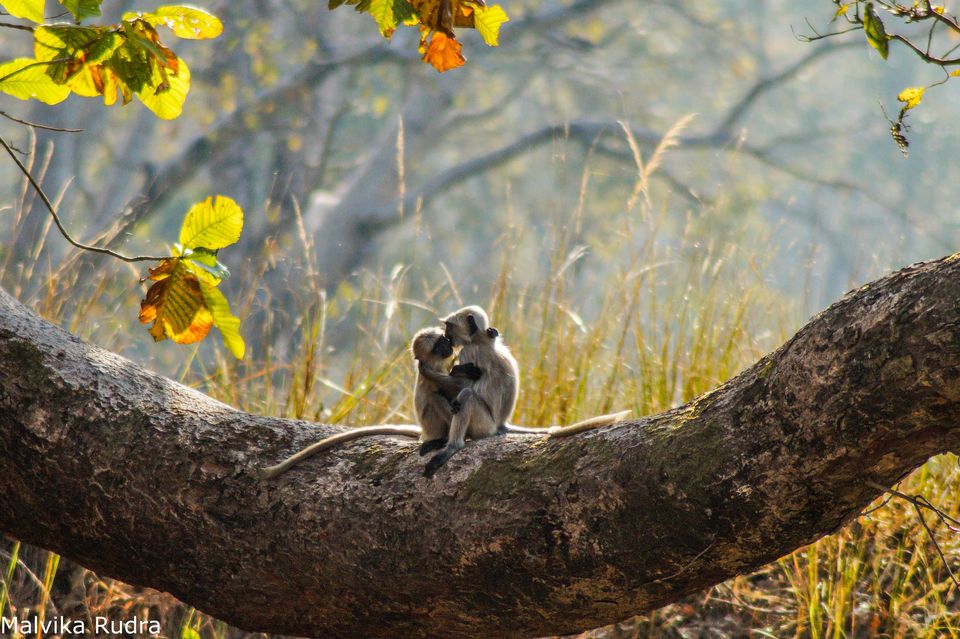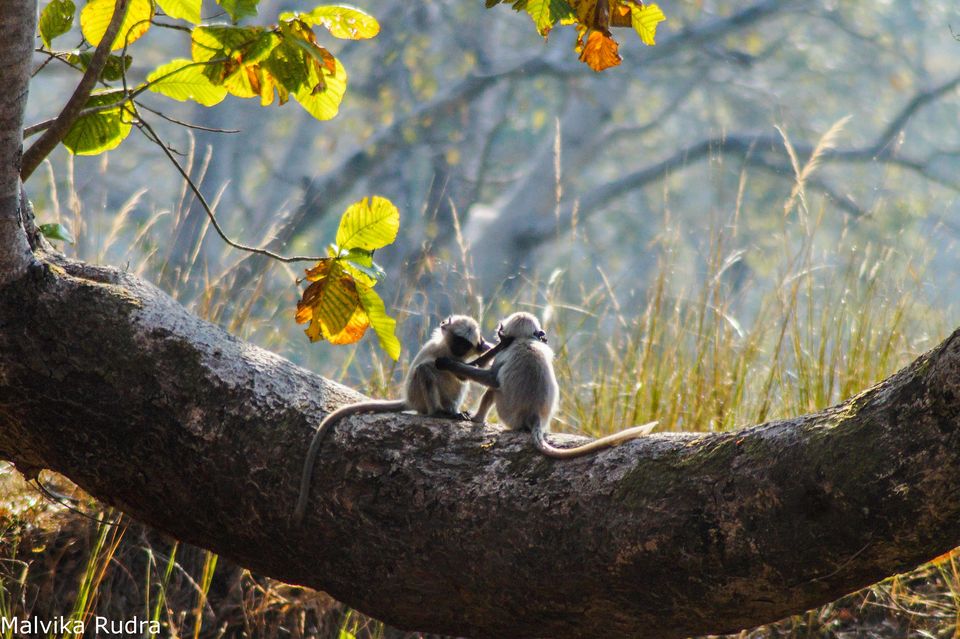 I must admit I felt alive after so long. I felt the morning breeze and I felt the afternoon warmth. The jungle filled me with life. I didn't want to leave the jungle but had to. As I reached the lodge, I had a quick shower and moved for breakfast. Following that I decided to go on a photography tour of the lodge while Kanushree decided to visit the nearby village. On my lodge tour I got to know that the lodge has its own Jungle Cat and variety of birds that live in the mini jungle of the lodge but I wasn't lucky enough to spot the cat albeit I did spot a few birds.
Each stone was telling a unique story so it took me some time to complete my photography tour of the architecture. I really loved the interiors that had rural and traditional art imprinted on them.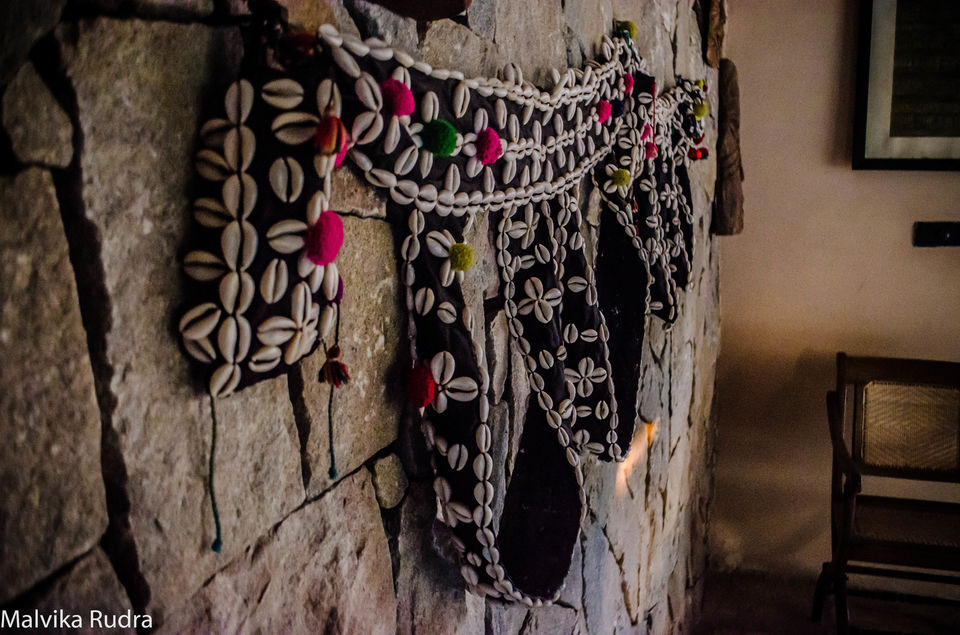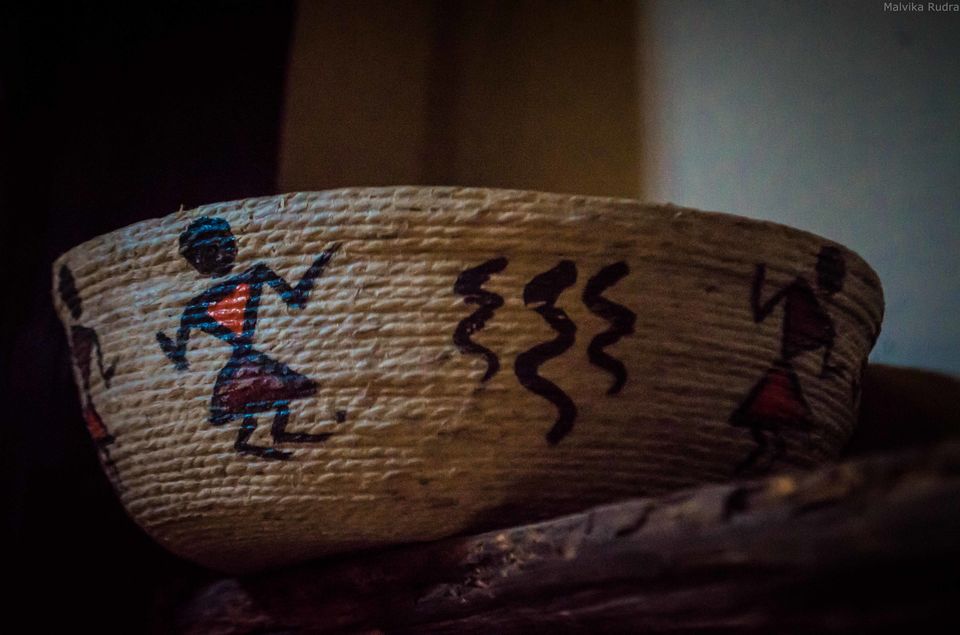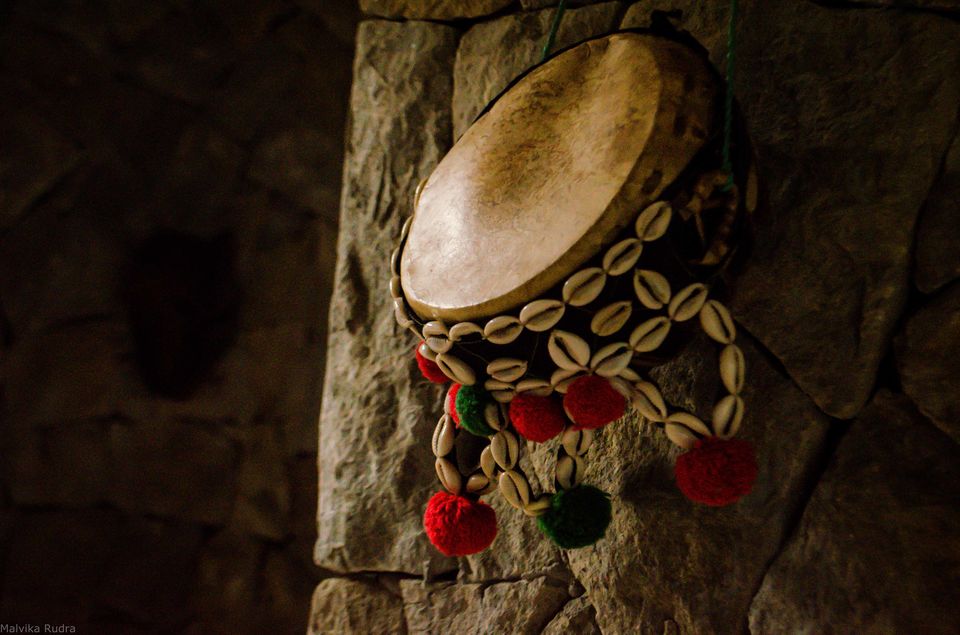 From Tiger paintings to small decorative is an outcome of a deep thought. You will find the eco-friendly architecture of the lodge quite captivating.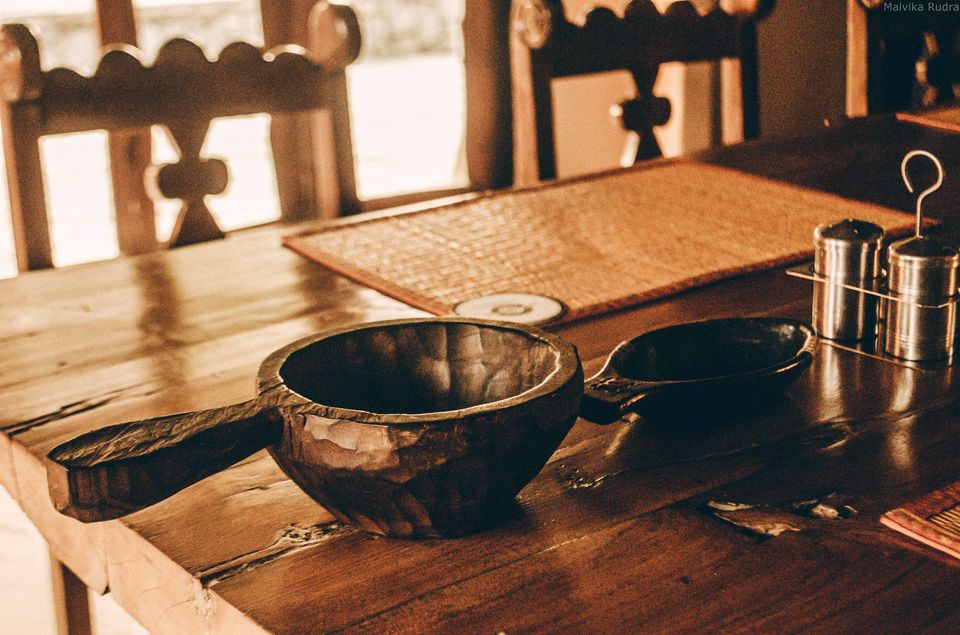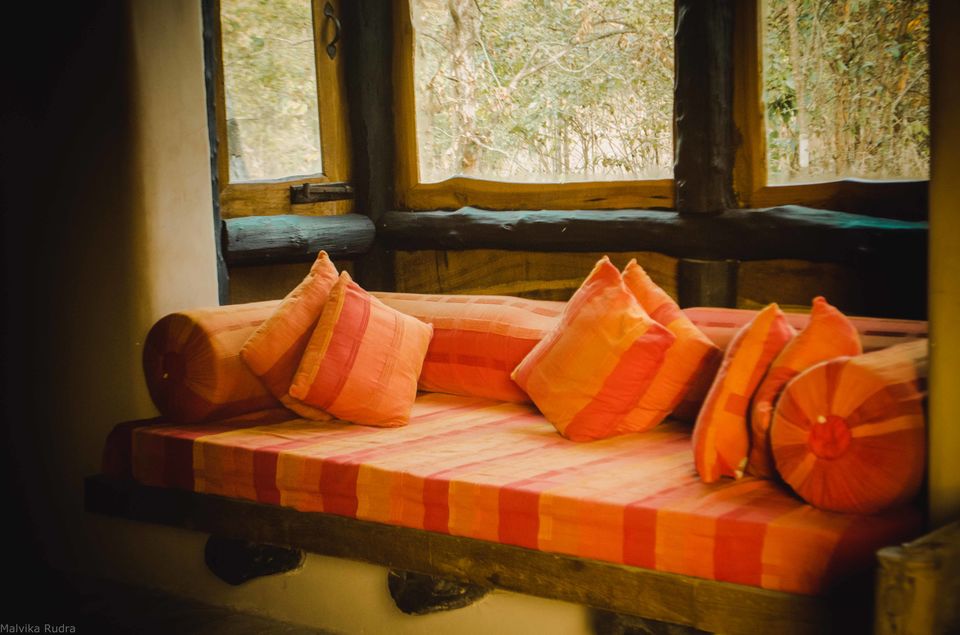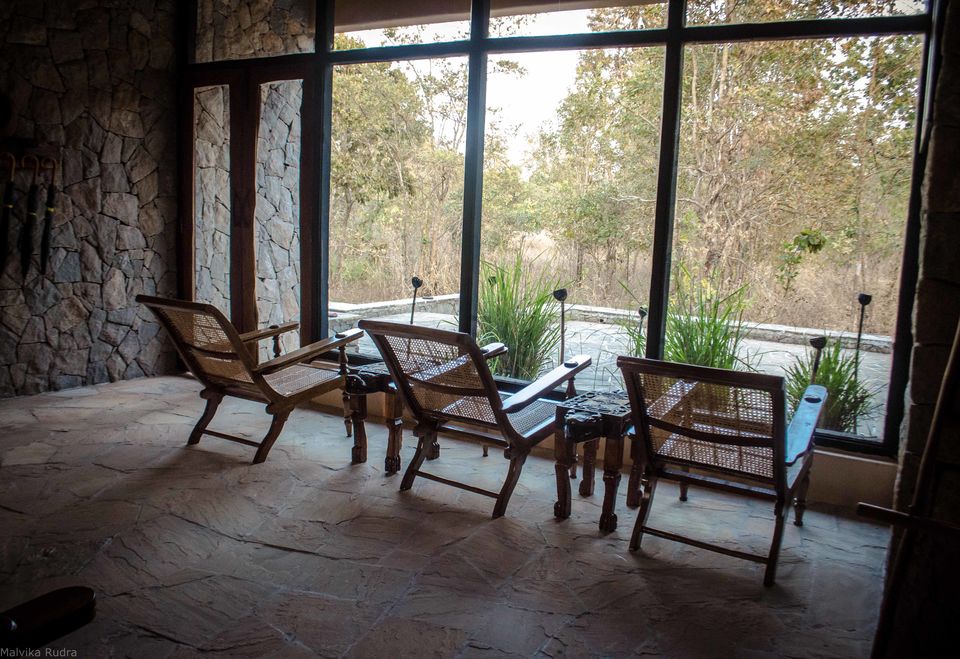 I also visited the swimming pool, the organic garden and the craft shop. You can also go for nature walk and cycling in and around the lodge but I couldn't since we were running short of time. In the evening I fulfilled my wish of sitting in the balcony and instead of sipping on my morning tea I sipped on my evening tea.
My day was concluded with a hearty dinner (all praise to the chefs and kitchen team) and a presentation on Kanha's wilderness which I enjoyed thoroughly. After dinner I sat alone under the shining night sky and enjoyed my solitude for some time which is practically not possible in a metropolitan like Delhi. I was cut off from the city life and was in no coverage area but still I didn't want to leave the place. I am so glad that I got an opportunity to visit the jungle of my dreams and to stay at such a home like place was a cherry on top.

I wanted to embrace the silence and take it back home. That night I dozed off early since I had to leave early for Pench the next day. With heavy hearts I bid goodbye to Kanha and the place will always reserve a special place in my heart.
Highlights – Stay at Kanha Earth Lodge, Food, Safari, and Breakfast in the middle of the jungle.
The next experience that I would share in the series "From the Diary of Jungle Traveler" would be based on Bandhavgarh National Park.
To have complete knowledge of the parks of Central India, you can take help of the following travel guides written by me. The links are given below:
Travel Guide to Pench National Park

Travel Guide to Satpura National Park