For all who have had an interest in visiting Thailand, full moon parties are something that you must have read or heard about. They are extremely infamous and sounds something out of a movie. Just because Bollywood movies talk too much about Europe doesn't mean all the action lies there. Here is what you need to know if you want to attend one of these.
Full moon party is usually organized on the island of Koh Phangan at the Haad Rin beach which is just next to the island of Koh Samui. They take place once a month as of now. Earlier it used to be as frequent as 20 days a month which has been brought down considerably. Although there are several theme parties that occur before the full moon party, each wilder than before so you will not be missing on much at any point of time. A New Year celebration is a guaranteed full moon party. The entry fee is 150 Baht the last time I was there.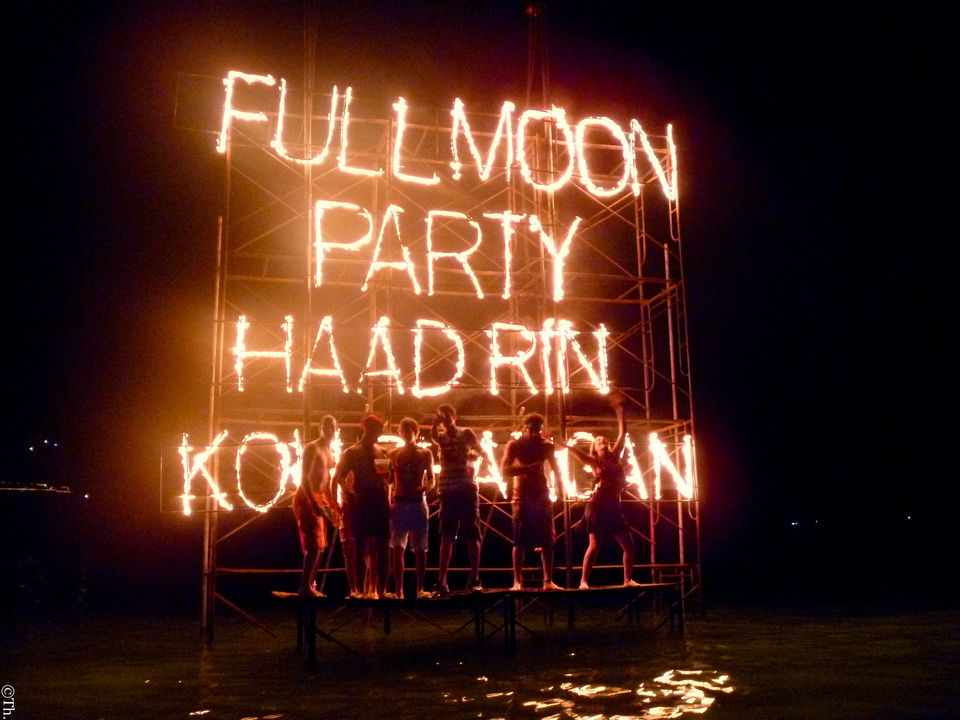 Now, for the curiosity, what happens at the full moon parties? Well, mostly the usual things that happens at a party! There are drinks that you can buy from there that usually comes in buckets with the mix of your choice. For example, you can choose a bucket with vodka and sprite or Rum with Red Bull. They have a lot of options with a lot of combinations. And people are here to drink their ass off.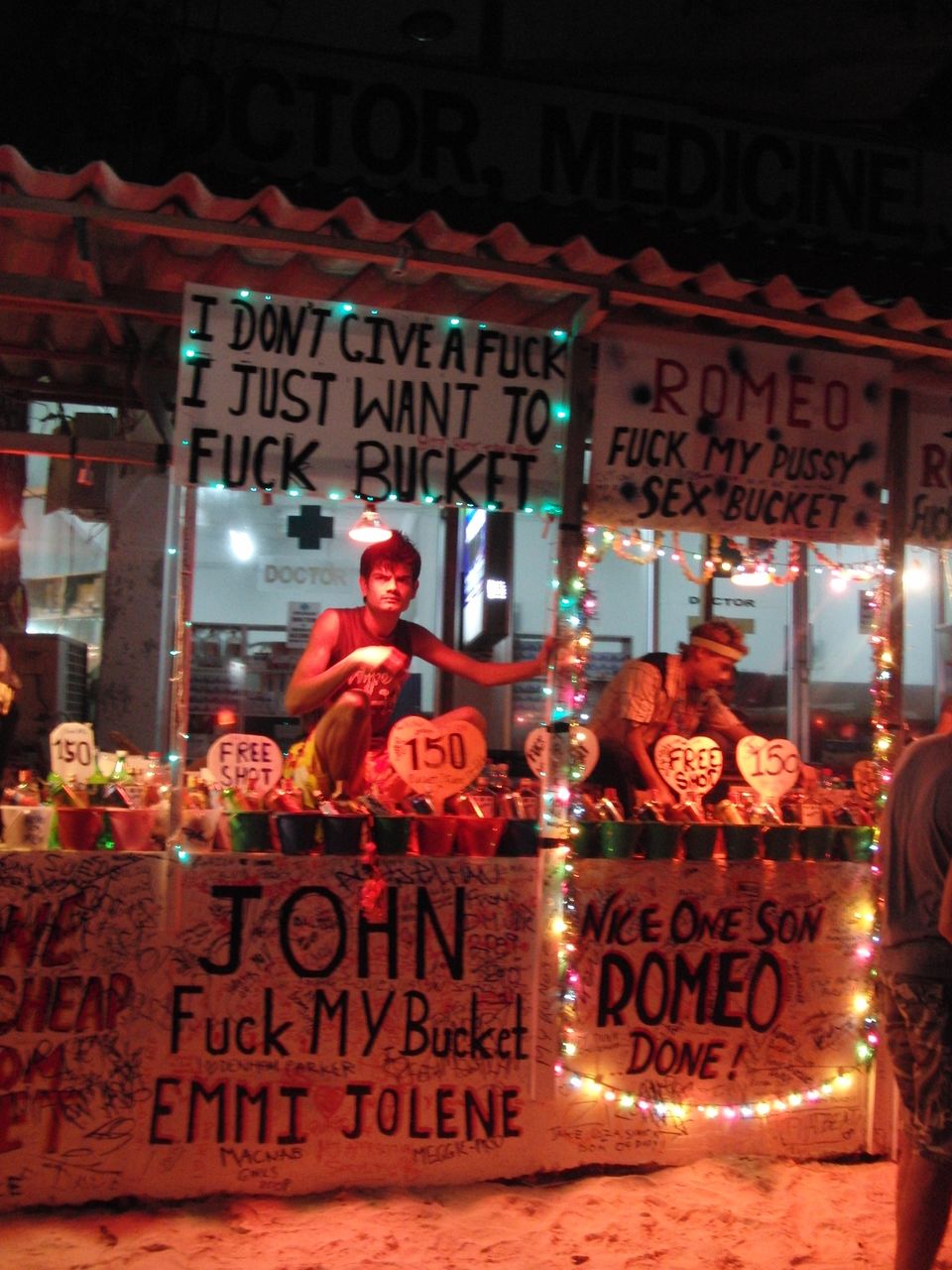 If you hand around till late into the morning, you will still find a lot of people passed out on the beach maybe due to more than one substance. Plus, there is a lot of dancing. A lot of the beach clubs have their DJ floors on the beach and play different types of music like psychedelic trance, R&B, drum, and bass, house, dance, and reggae. You can choose what kind of music you like and set the dance floor on fire... Literally.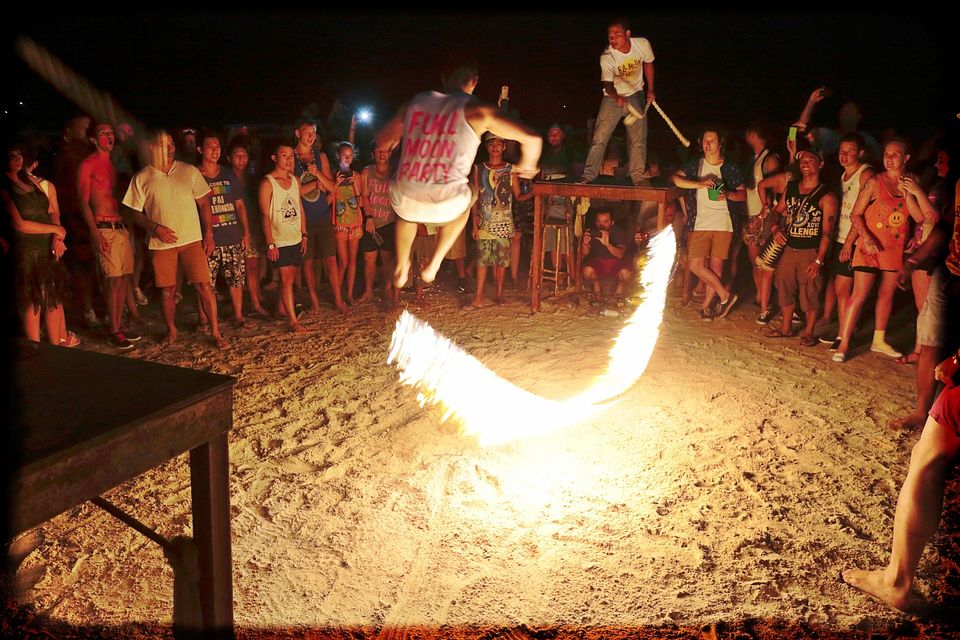 Talking about fire, there is a lot of fire stuff that goes on. Sometimes there are trained even professionals doing fire shows. They also have huge ropes and hoops on fire which you can jump on or through. I don't know if that sounds tempting but that shit, ain't for me. And honestly, a lot of injuries are reported every year during the parties, so be careful. But overall, it's a very light chilled out environment where you do see a lot of hippie travelers who have been hopping south-east Asia for a long time and didn't want to miss this popular event. Expect anything from nudity to painted faces, to sometimes immature and explicit behavior. It is everything you believe it to be and more. The party goes on all night. On New Year's Eve I must have greeted and hugged a lot of strangers and it becomes a celebration with random human beings, kind of nice.
You can get food in some of the restaurants adjacent to the beaches or there are quite several food stalls as soon as you step out of the beach area. There are a lot of tattoo counters, souvenir shops, apparel, and accessory carts as well. Buy a neon t-shirt from there which is like a 'cliché full moon party' but its fun (no pressure on dressing up) and acts as a souvenir later.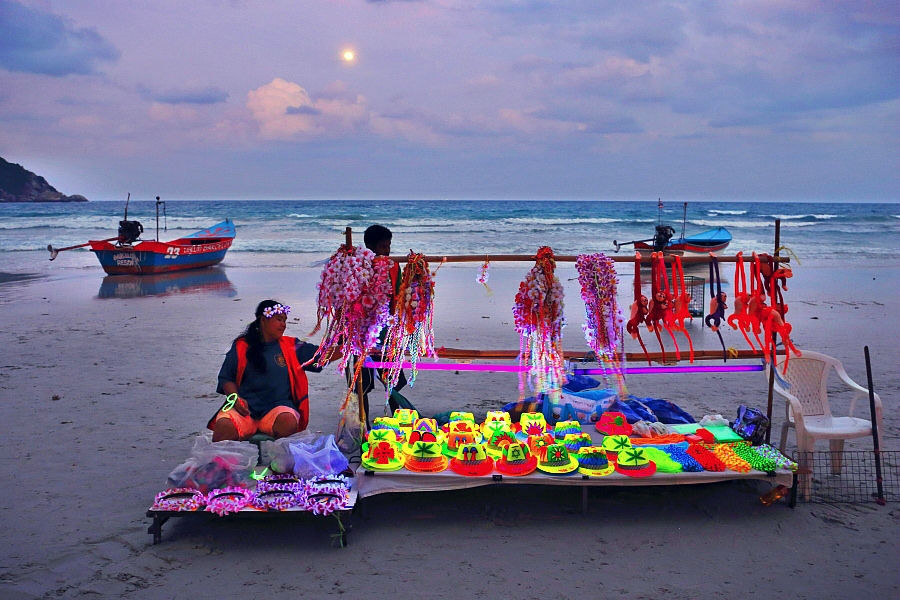 To get to Koh Phangan, you can take a ferry from the island of Koh Samui (tickets of which are available on the Big Buddha pier or sometimes online). If you are staying there, then you can come to a while before and take a shared taxi to the Had Rin beach. If you are staying in Koh Samui you can take a ferry at around 18.30 to Koh Phangan and then the ones at 7.00 am in the morning back. It does take a lot to be up partying all night. So, start practicing.
If you are wondering how to reach Koh Samui, then you can either fly to Koh Samui directly or take an overnight Bus/Train or Flight to Surat Thani from Bangkok, a bus to the pier and a ferry to Koh Samui. This is cheaper but takes quite some time. As for Koh Samui, it's a really nice place to relax and do some water activities. Both the places have spectacular coral beaches white sand beaches with turquoise colored water. The ferry ride to these islands is also a journey to look forward to.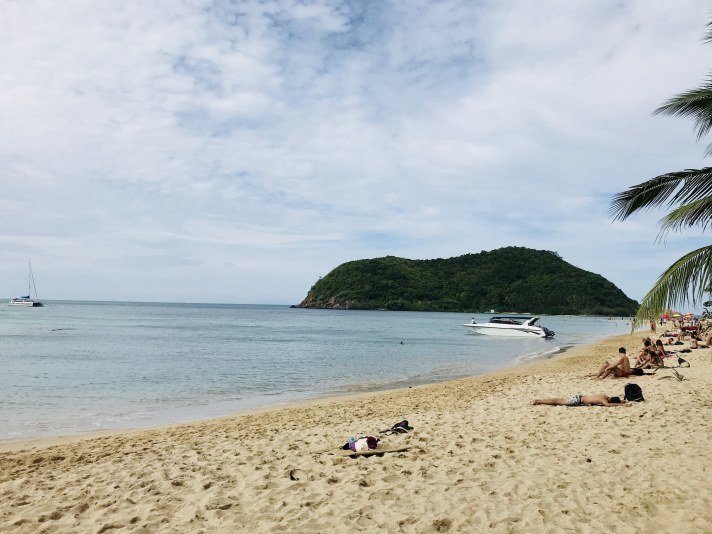 On the other half of the shiny side, here are some things that you really need to be careful about. The full moon party is not known for amenities nor for a lot of regulations. Drug use is popular and Thailand government has very strict laws on drug usage if caught, which they have been tightening the noose on recently. The parties get very crowded sometimes, especially during the new year, so always focus on finding yourself some space first before. Don't walk on the beach without footwear since there are a lot of broken bottles and cigarettes lying. A few robbery and assault cases have also been reported, so just be careful and don't lose complete shit while enjoying. Be careful with your phones and don't carry a lot of cash.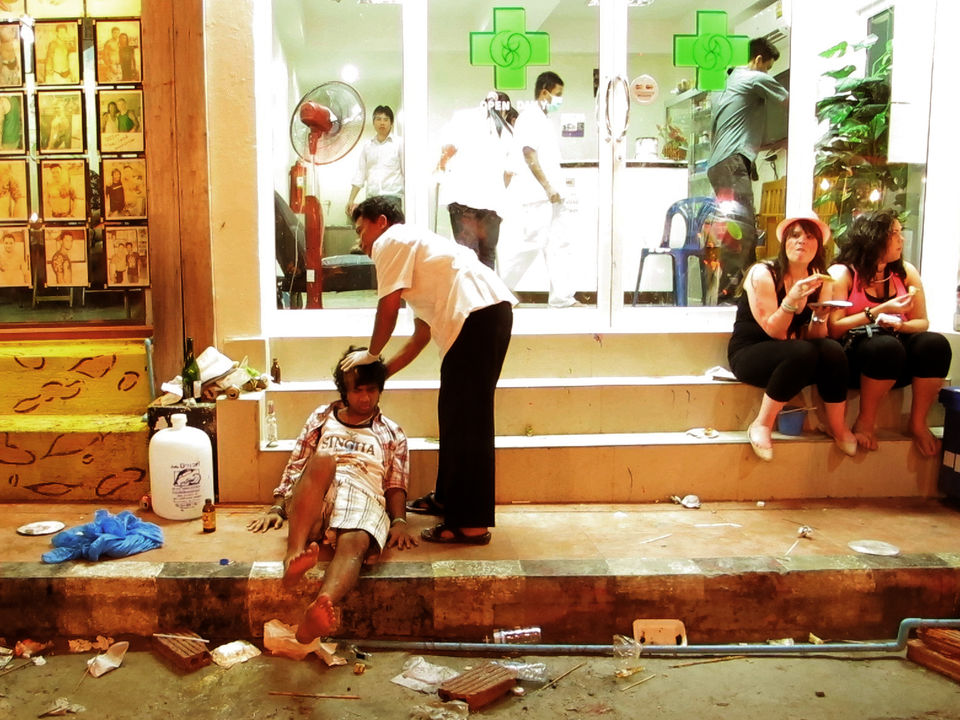 Apart from that, go ahead. Plan a great night of fun. It's an experience of a lifetime and has perhaps very limited foreseeable future since the Thai government hasn't been very keen on hosting it recently due to various reasons. If not that, Koh Phangan is a great place to stay and very sparsely populated and if you can reach the high-points, offers fantastic views.
Join me on my journeys at Facebook, Instagram or visit my site at thestupidbear