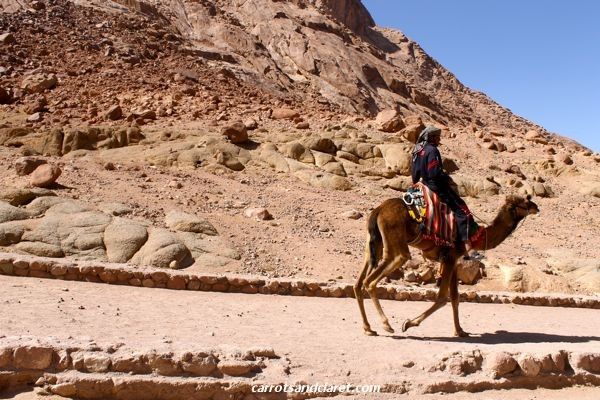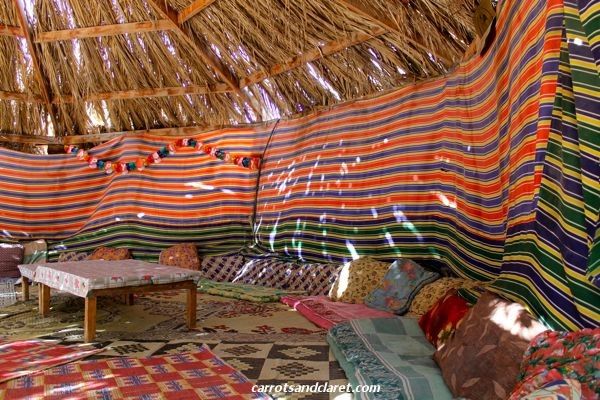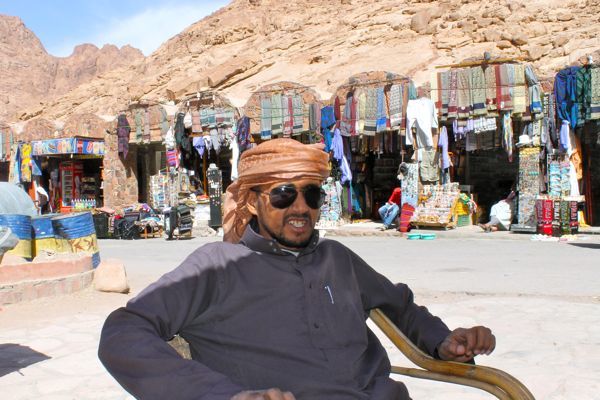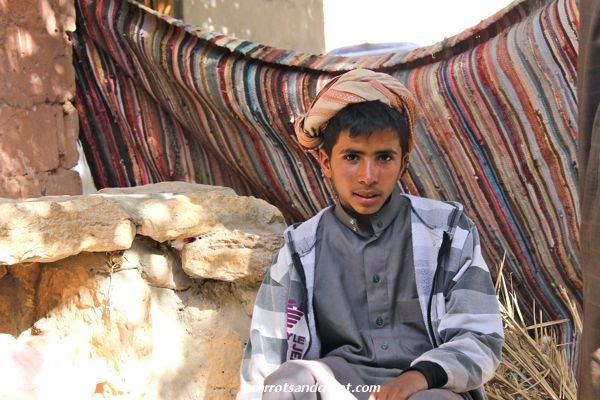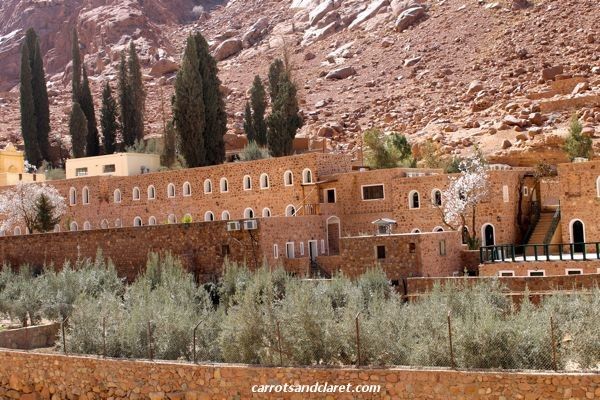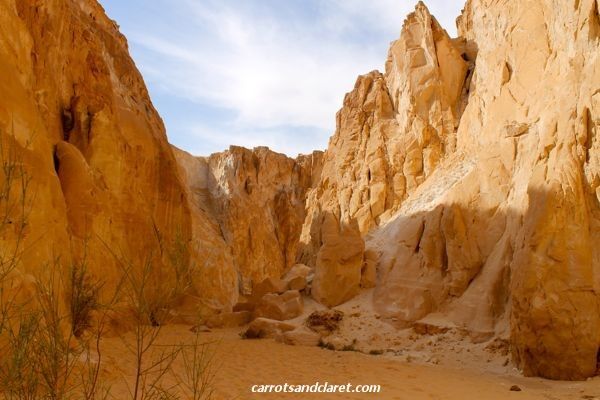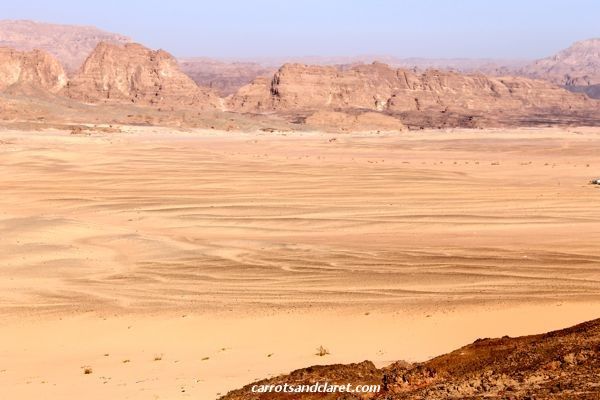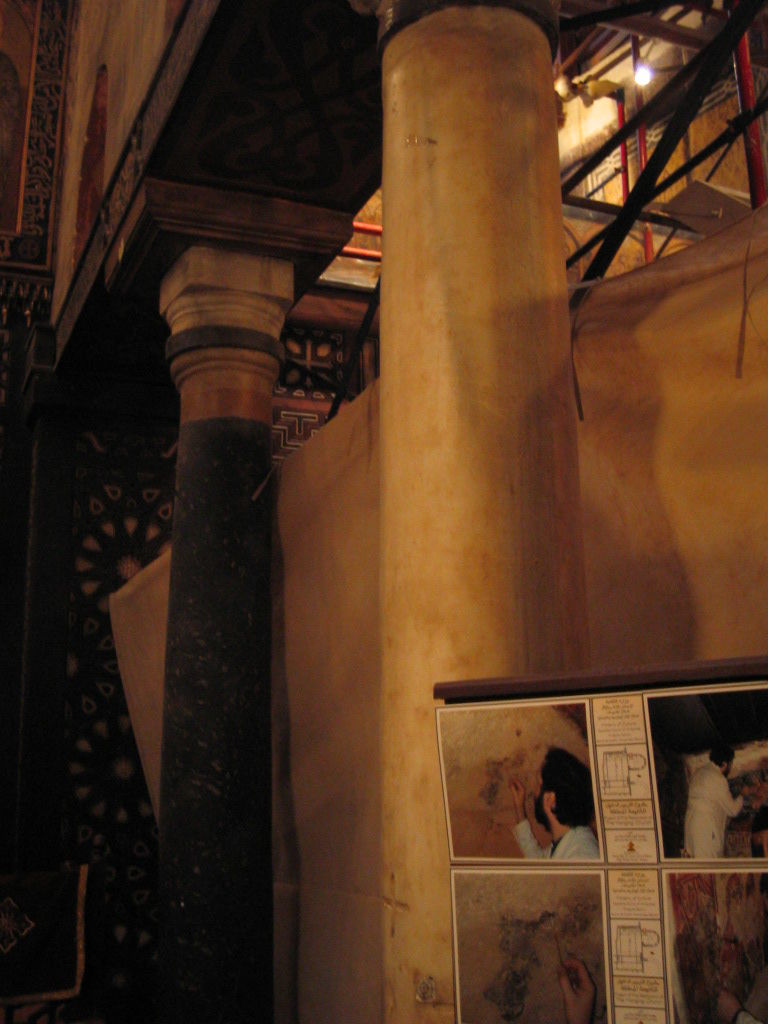 Our Bedouin driver sped through the bare sun bleached desert mountains for two hours, the scenery varied little but mesmerised in its stark inhospitable magnificence.
I sat squashed in the front seat with an droll Polish woman who joked at each heavily armed checkpoint about not showing Dirk's American passport to the guards.  She said this unfailingly at each lazy, crazily armed and menacing stop and seemed oblivious or unconcerned about Dirk's silent unamused grimace.
I wandered away from the group to look at ancient works of art and outside was asked by one of the camel herders if I was American.  I later found out that two American tourists had been kidnapped here a couple of weeks previously, apparently to have been released unharmed after a couple of hours of drinking Bedouin tea.
Natural wonders abounded but so did tempers. When a beautiful lunch was brought out Awful Audrey proclaimed that she didnt eat carbs and I was chastised by Dirk for wandering off.  Tour leader Hemaid suddenly announced while Dirk was holding forth 'welcome to the USA, our American civilisation is the oldest in the world, our American civilisation more than 187 years old'. Shaken, it transpired that Dirk was quite afraid to be an American in this desert.
Over dinner Dirk expounded upon all he had read on the coptic church and when he mentioned a pope I ventured 'so it's Catholicism?'  'No Coptic Orthodox' he corrected. Is the pope a Catholic? Not if he's Egyptian he isn't.
St Katherine's monastery is named after a Christian martyr who exemplifying the shocking job of the martyr was tortured on a spiked wheel and then beheaded for her faith. Onlookers were also killed when the horrific device spun out of control. Visitors flock to what is now a Unesco World Heritage Site and to climb or ride a camel up Mount Sinai.