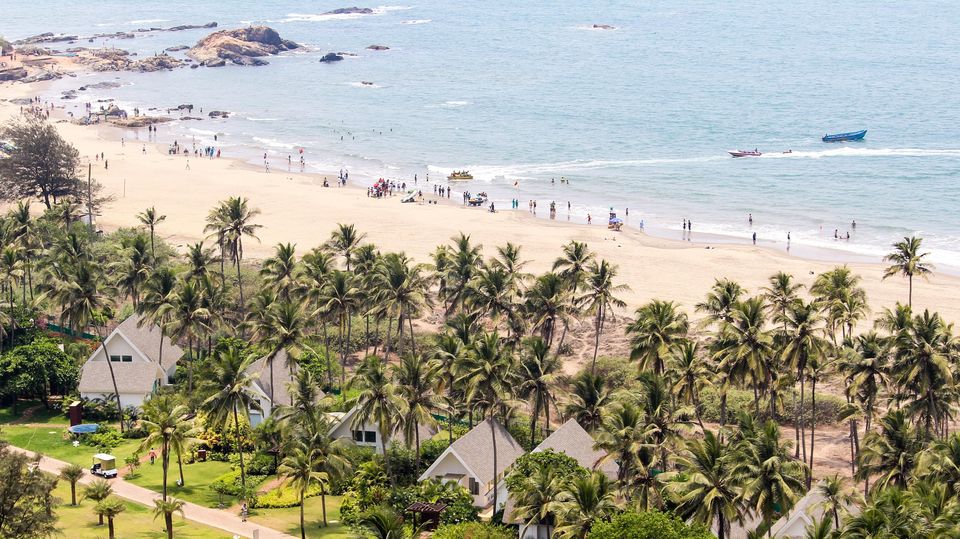 After many failed plans and cancelled tickets, I was finally going Goa. Boy, was I excited!
Being a travel enthusiast, I started planning and researching madly just few days before my trip. I wanted to cover as much as I could in this 3nights 4days trip.
At last the day had come when I was to start my journey from Pune on a Thursday night after work. (13th April 2017)
How I Reached Goa: Semi Sleeper bus from Pune to Mapusa (Cost Rs.1500)
Time: Departure from Pune -11 pm|| Arrival at Mapusa 8 am
Day 1: Friday
-After getting down at Mapusa Bus stand we took a taxi and reached this amazing traveler's hostel JUNGLE by The hostel crowd in Vagator.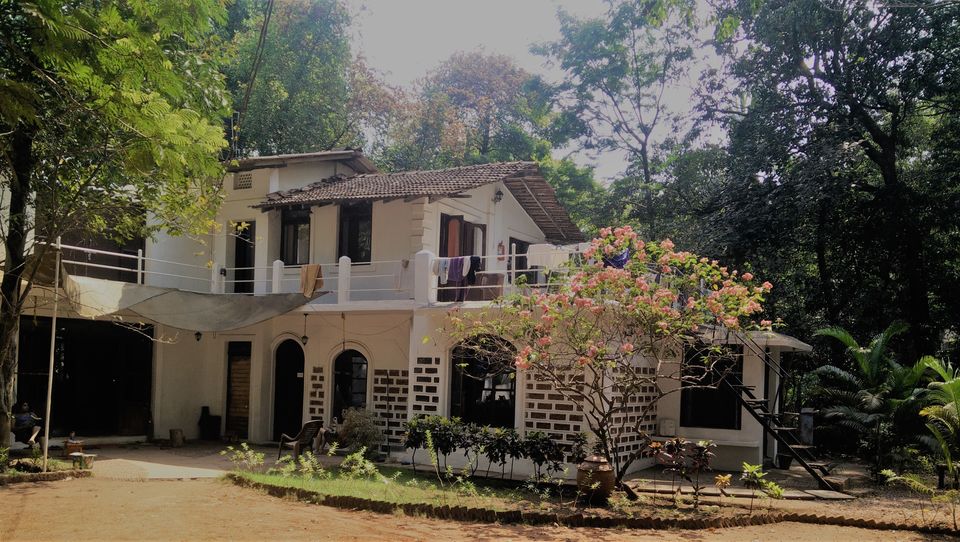 A standard room here costed Rs.1400 per night. If you wish to stay in bunkers it goes as cheap as 300-400Rs per night at this hostel, prices are subject to change according to seasons. The rooms are basic, don't expect luxury as this is a backpacker's hostel.
-As we reached way before our check-in time, we freshened up in the lounge, left our luggage, and went for breakfast at The Mango Tree, a restaurant just opposite our hostel.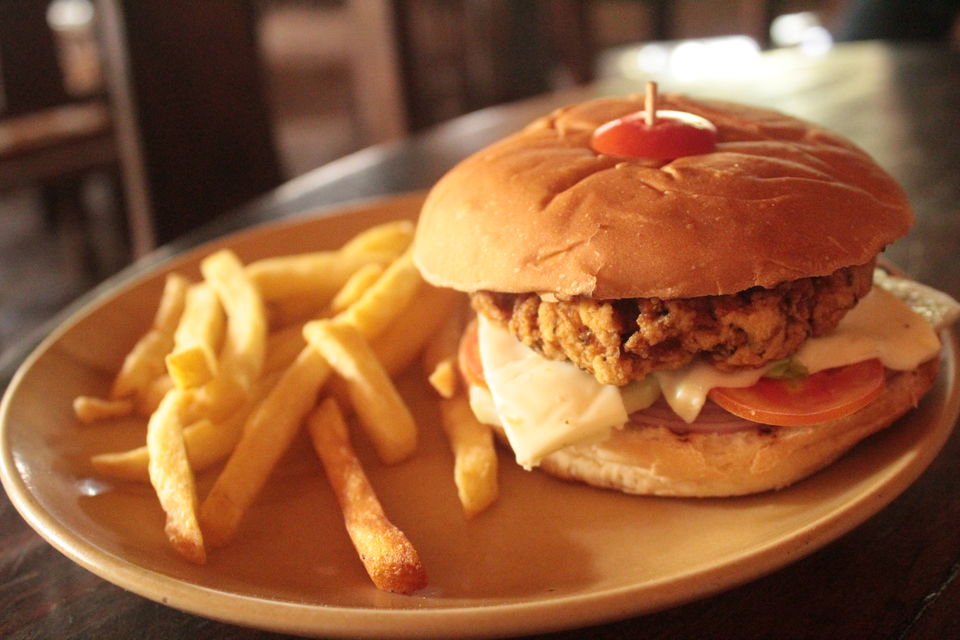 - After breakfast, we rented a Scooty(Rs 300 per day) and headed towards Chapora fort which was just a 3-5mins ride from the hostel.
-Chapora Fort is known for its panoramic view, we spent some time here, enjoyed the view, clicked some pictures and got back to the hostel to check in.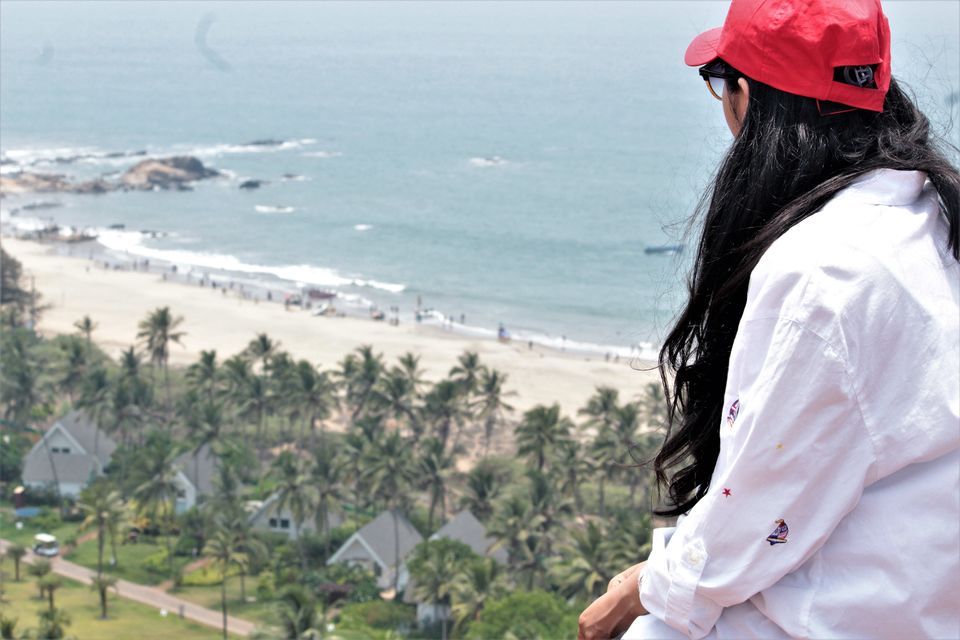 -For lunch, I found on Zomato a beachside shack called FishTail which wasn't well reviewed but reaching there I was surprised to find elite crowd and an ambiance that was very lively, with good music.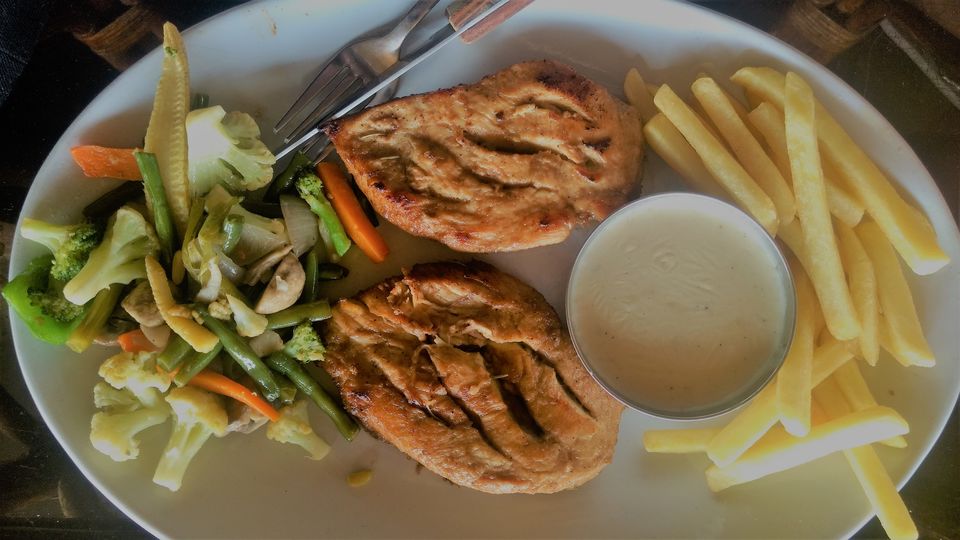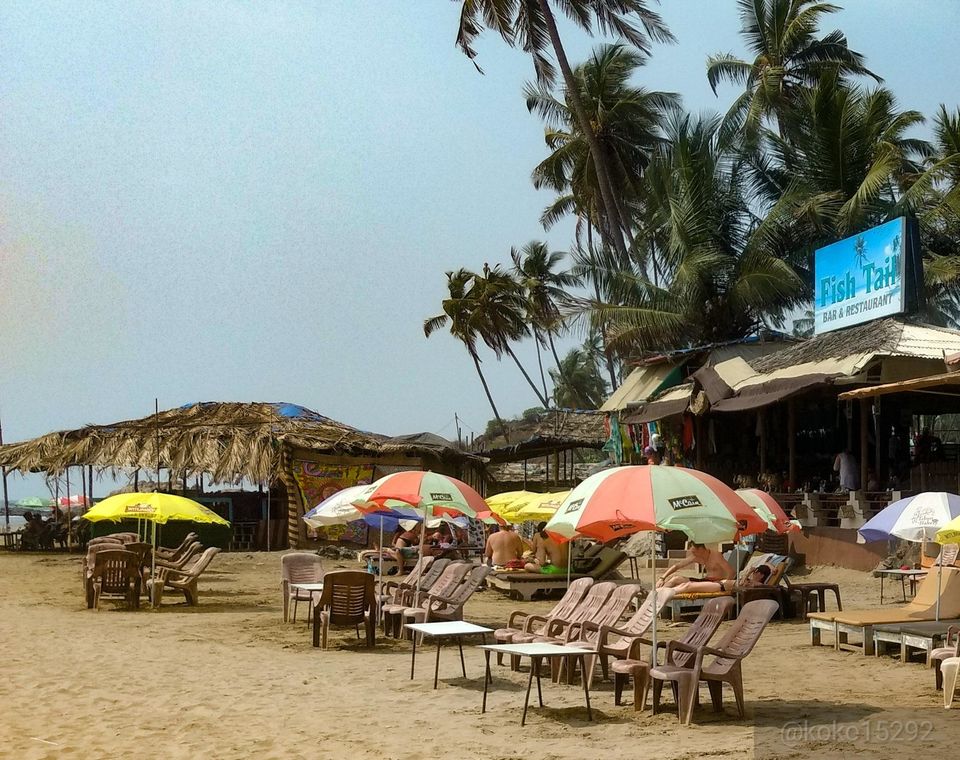 This restaurant was a 9-10mins ride from the hostel. The food here was just okay. However, overall, we had a wonderful time at this shack.
- We returned to the hostel, took some rest and headed to Sinquerium beach near Aguada Fort for sunset. This beach is surprisingly clean and has very clear water and less crowded which is not very common for North Goa beaches. We took a walk on the beach and enjoyed the sunset here.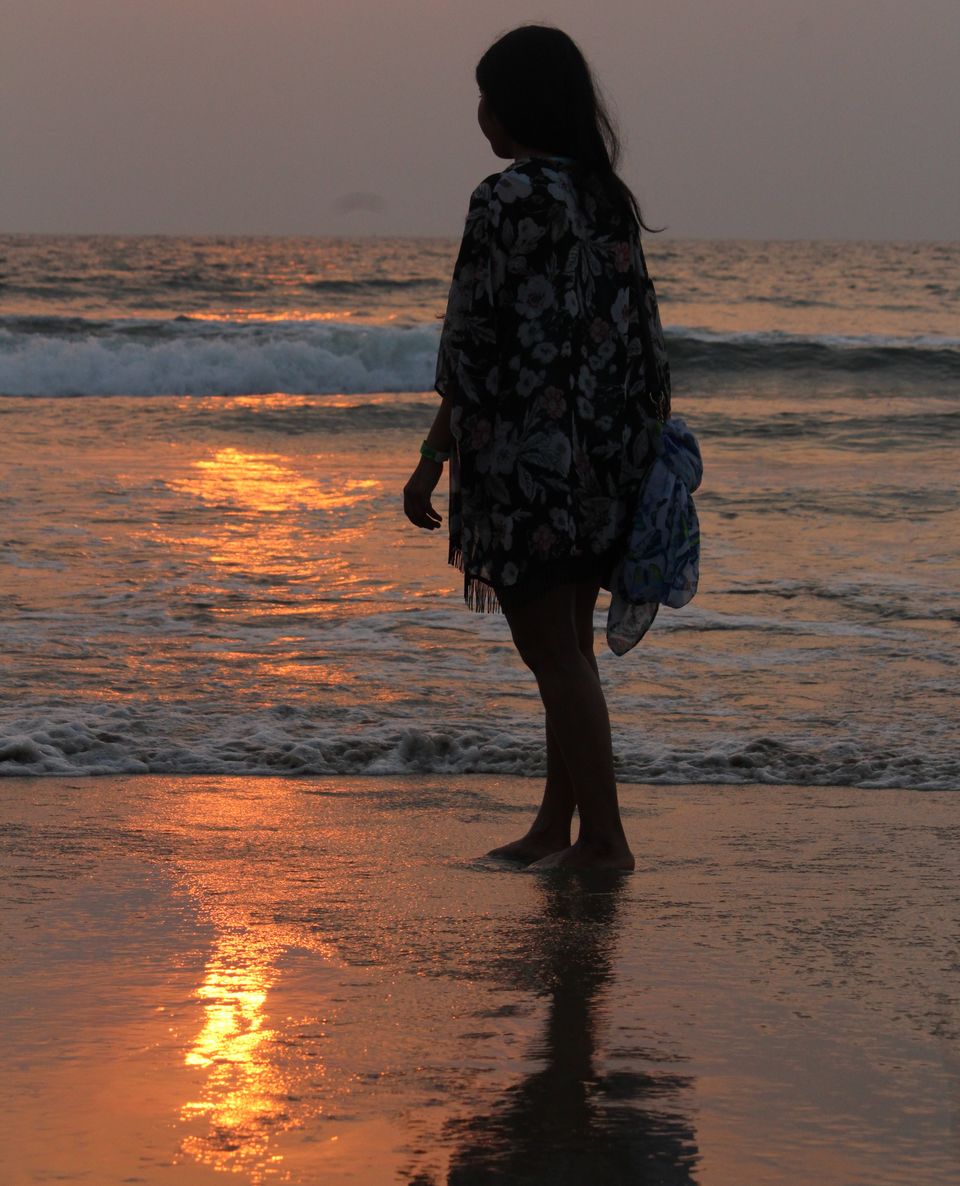 - On our way back, we went to Anjuna beach to visit Curlies which was recommended by many, but I really didn't get what the hype was about! The beach was crowded with many Tea and Maggie stalls which were ruining the sea view from the shacks. We just spent less than an hour here and went back to JUNGLE.
-As the night fell, me being a party person was really excited for clubbing in Goa, we chose Club Cubana for that night, which is situated on a hilltop and was just around 15mins ride from the hostel.
- We reached the Club at around 10.30, couple entry charges were Rs 2500, which offered free unlimited drinks(Alcoholic & Non-Alcoholic). Their food menu is very limited, they only serve Pizzas.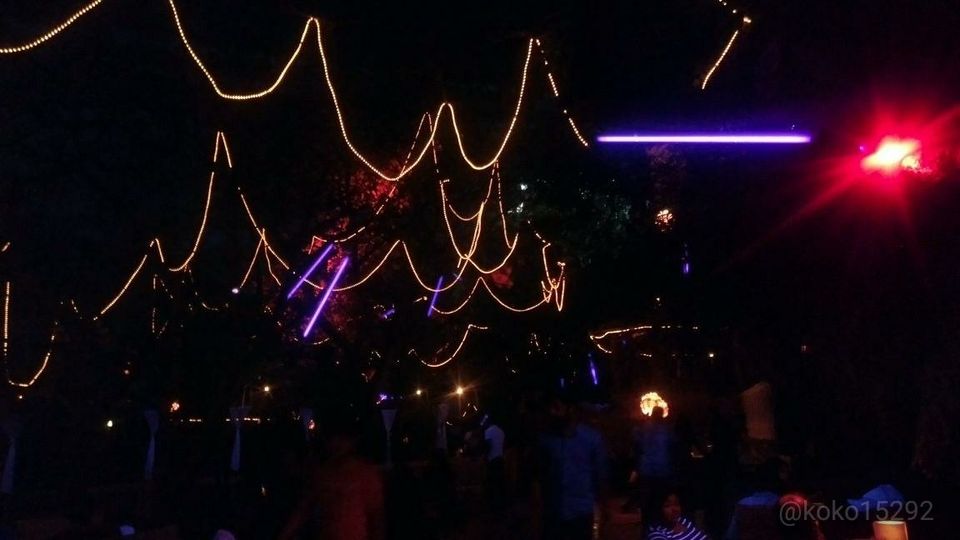 This club is quite huge and has 3-4 separate seating and dance areas and also a swimming pool to sit by.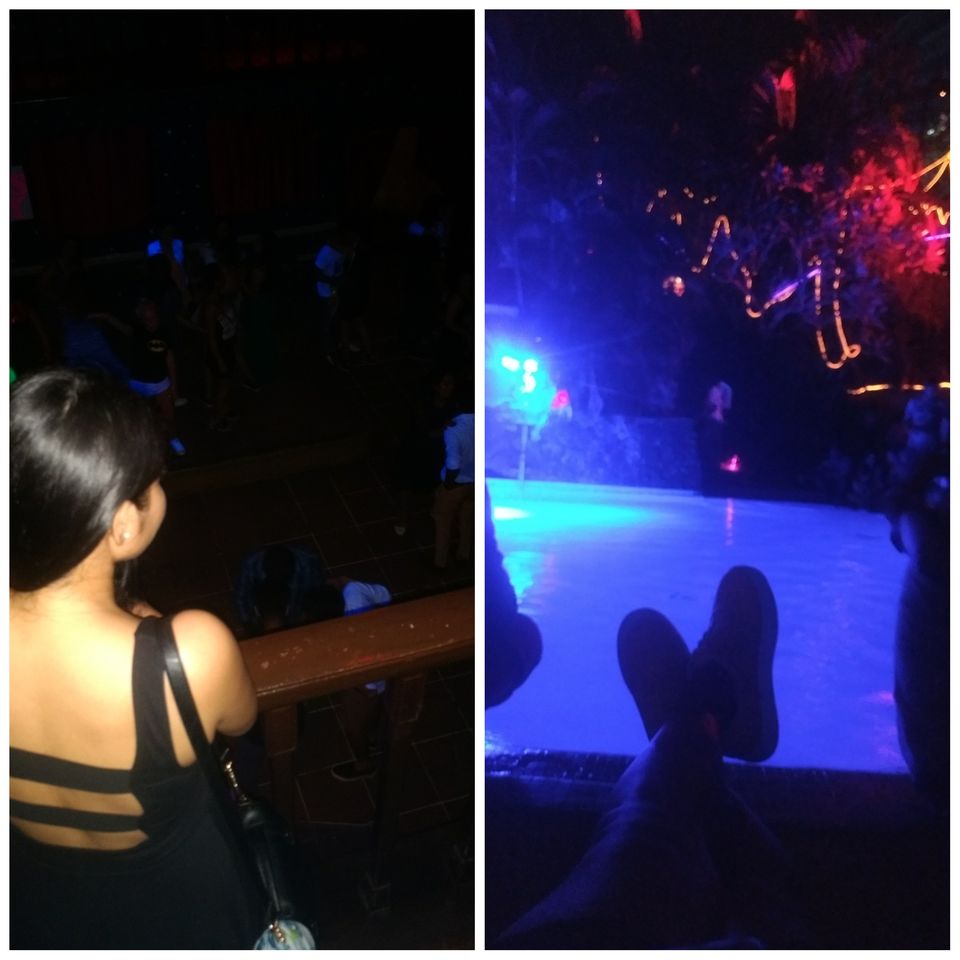 -We had great time here and left the club at around 2.30, that was a wrap for Day1.
Day 2: Saturday
-We started our day with a breakfast at JUNGLE which came at an additional charge of just Re.1, which was very impressive and kind of them. (Breakfast included: eggs, bread, jam, butter, bananas, milk, coffee, tea)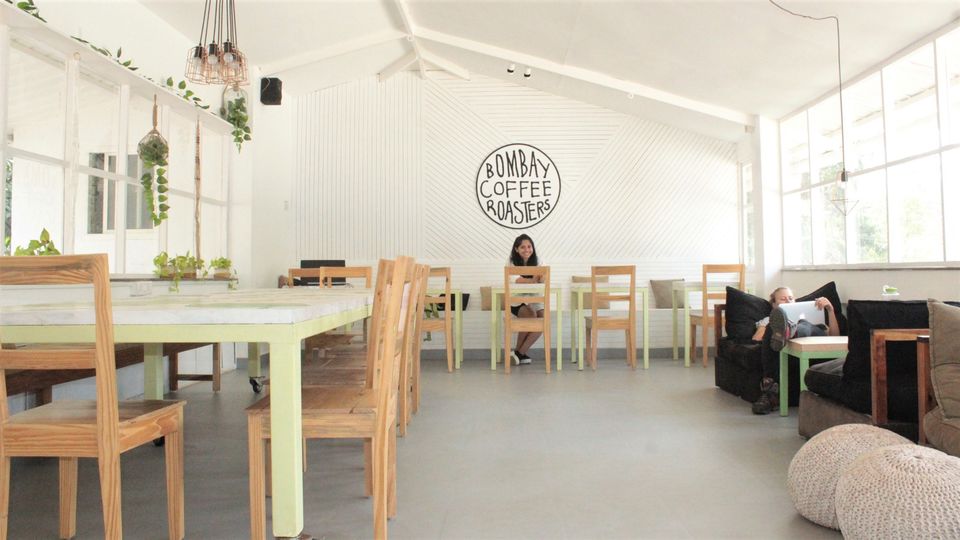 - After breakfast, we went back to the room and rested well as we had slept late last night and it was too hot to head out.
-For lunch, again on Zomato, I found a place for Goan seafood which was Vinayak Family Restaurant in Assagao, Vagator. It was very homely and clean, fish was very fresh and delicious, overall it was a very satisfying meal.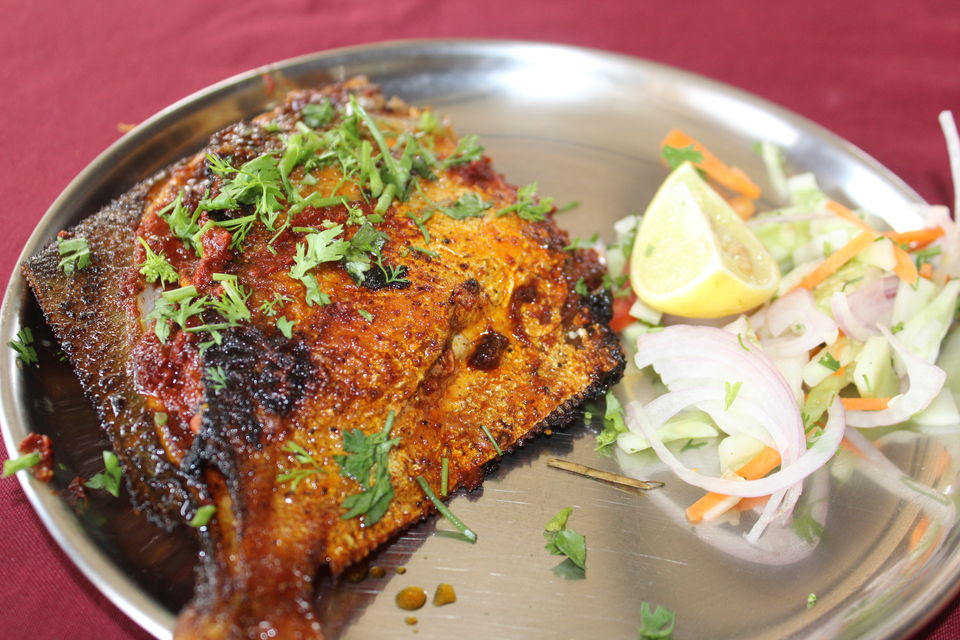 - After lunch we went back to the hostel and relaxed in the common area and chatted with travelers from other countries who were backpacking around India.
-When it was time for sunset we went to a restaurant Thalassa which is on the Small Vagator beach. Sunset view from here was amazing, however, the restaurant was very crowded and had a long waiting, we did not want to waste so much time so we headed back to Mango Tree for evening coffee and some snacks.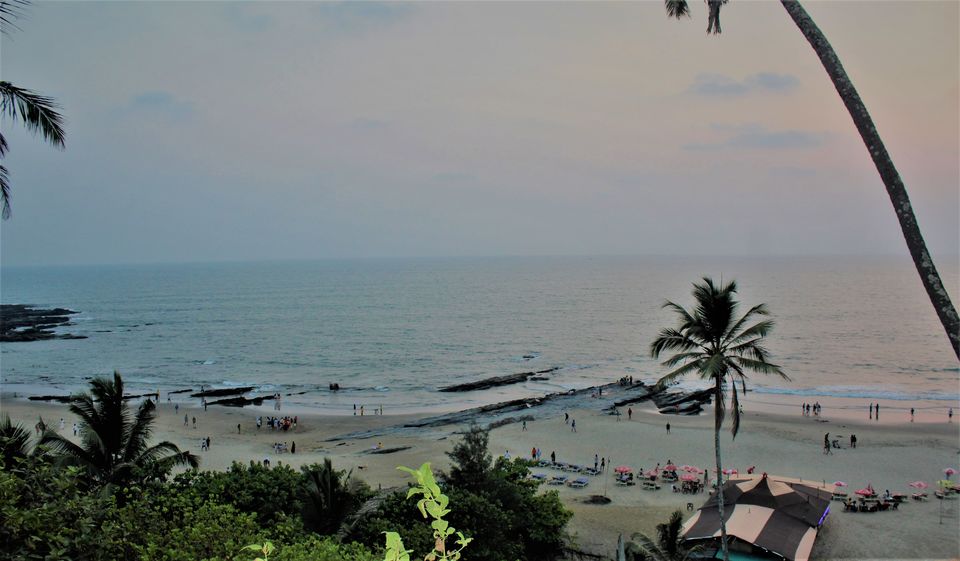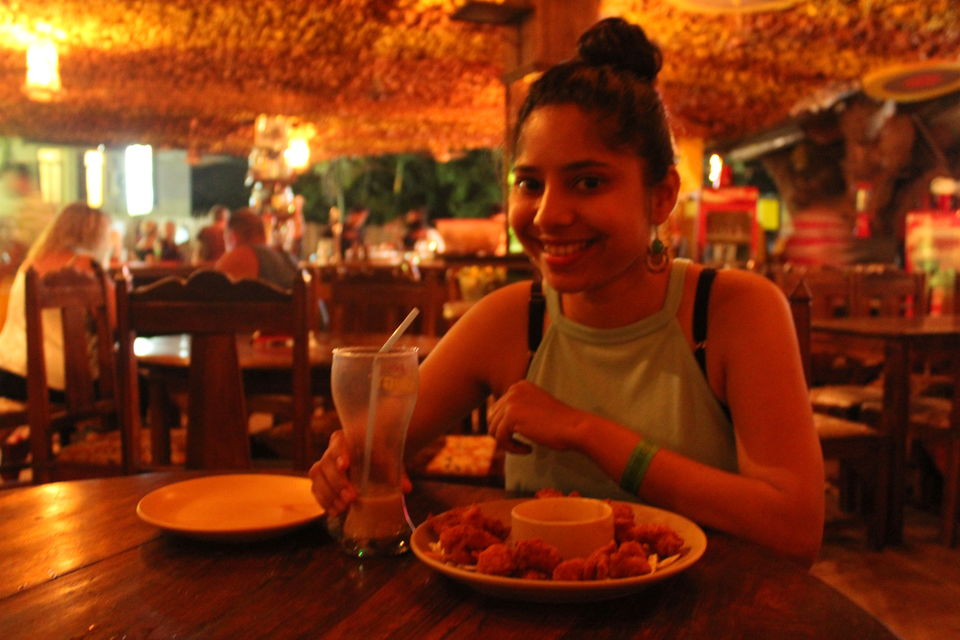 - Now it was Saturday night so we went Baga to Tito's lane as I wanted to party at Café mambo's. Here the couple entry was Rs.2000, again with unlimited drinks.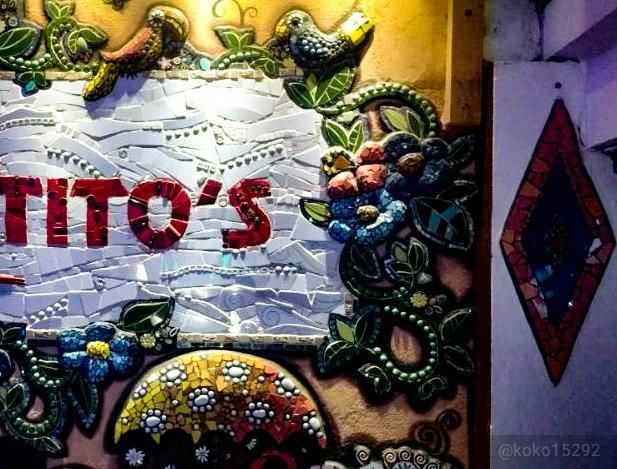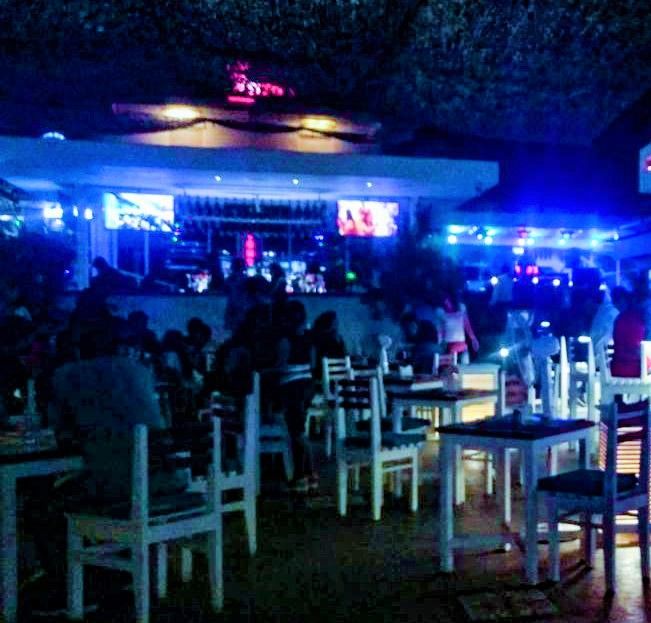 - After spending the night at all the three Tito's restaurants and the dance floors we left and went down to Baga beach for a stroll, the beach was crowded with candle-lit tables and had its own charm. We enjoyed the ambiance for sometime and then left for Vagator.
- On our way back to the hostel we stopped at Mapusa Flea Market which had live music and many stalls selling a variety of products from beach wears to jewelry to dry fish.
- After wandering around the flea market we ended our Day 2 and reached our hostel room.
Day 3: Sunday
-After breakfast we packed up to check-out.
- We took a taxi to Panjim and then rented a car from Panjim as we were heading South Goa today.
- We visited the churches and drove through old Panjim and alongside Mandovi River.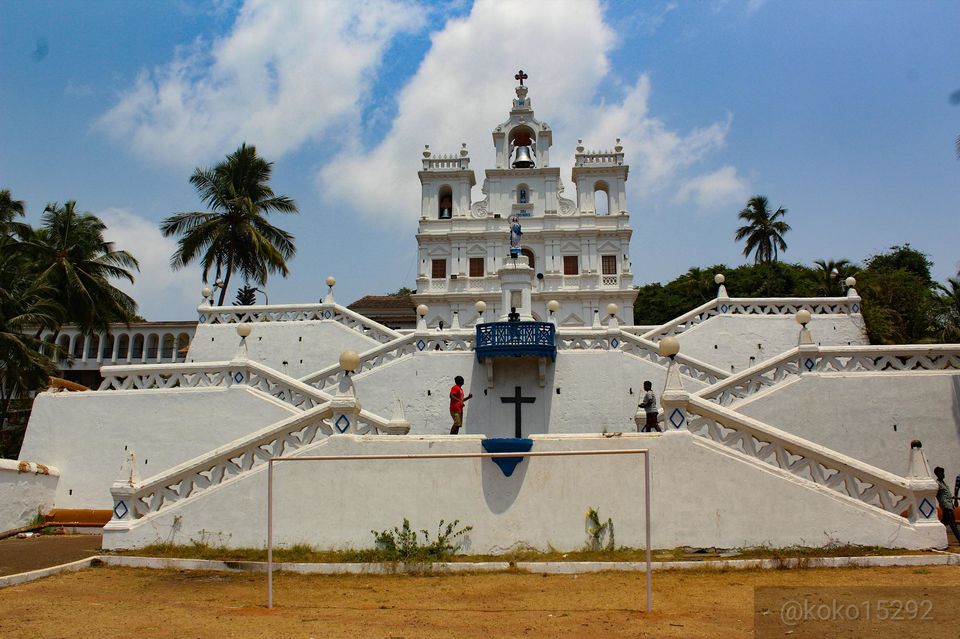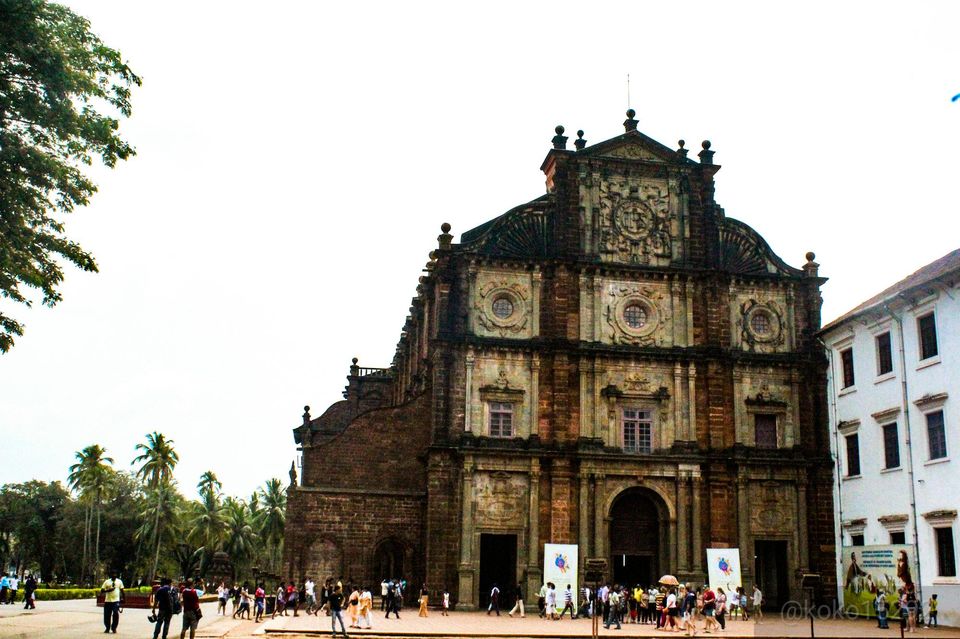 - On our way down south, for lunch we had planned for Martin's corner which is at Betalbatim.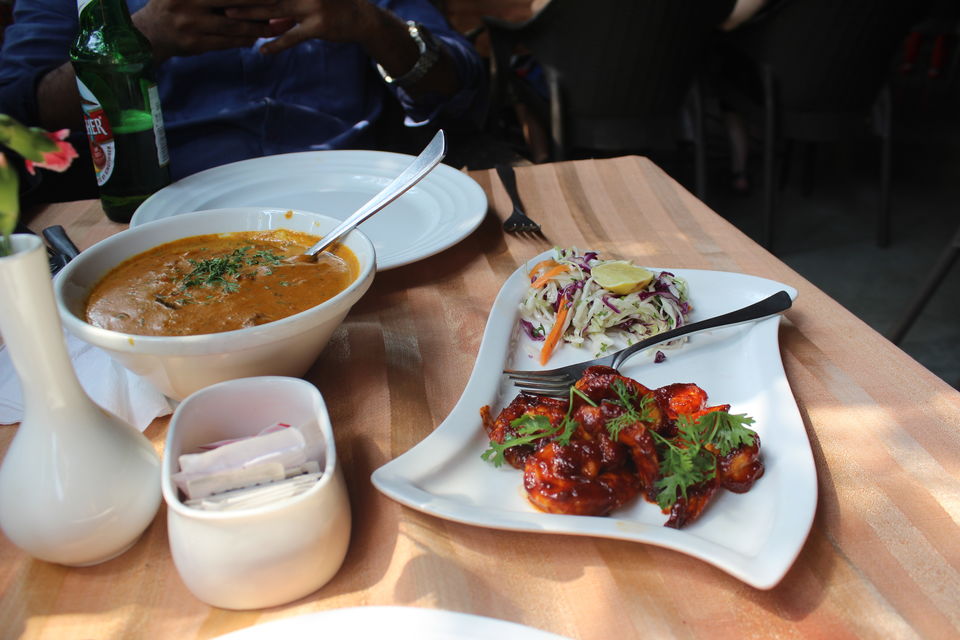 - Let me tell you, the restaurant was amazing, the food quality and taste was just out of the world, and to top it all, there was a one-man live band which played Goan songs, it was just an ideal place for lunch.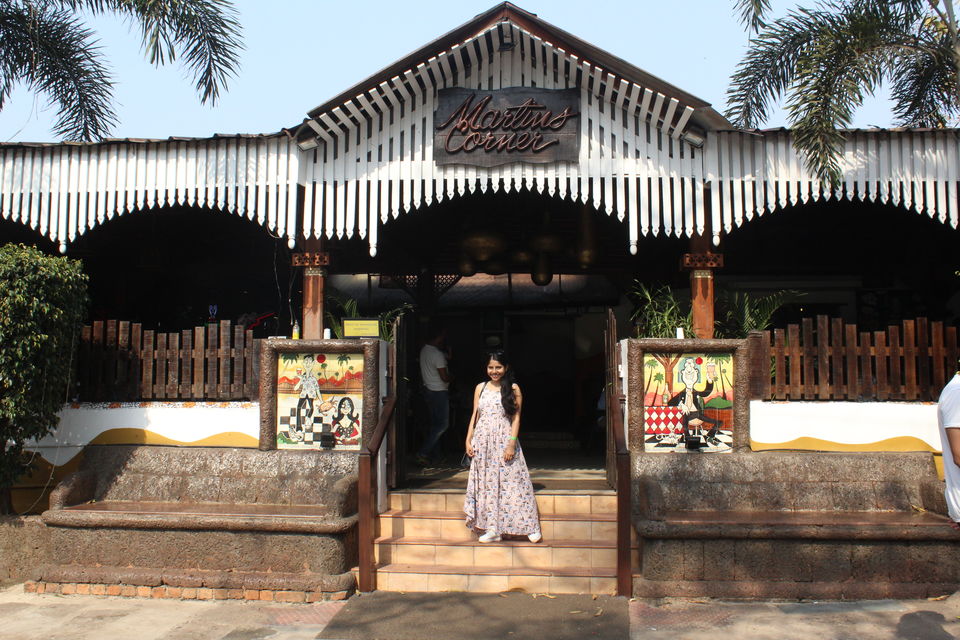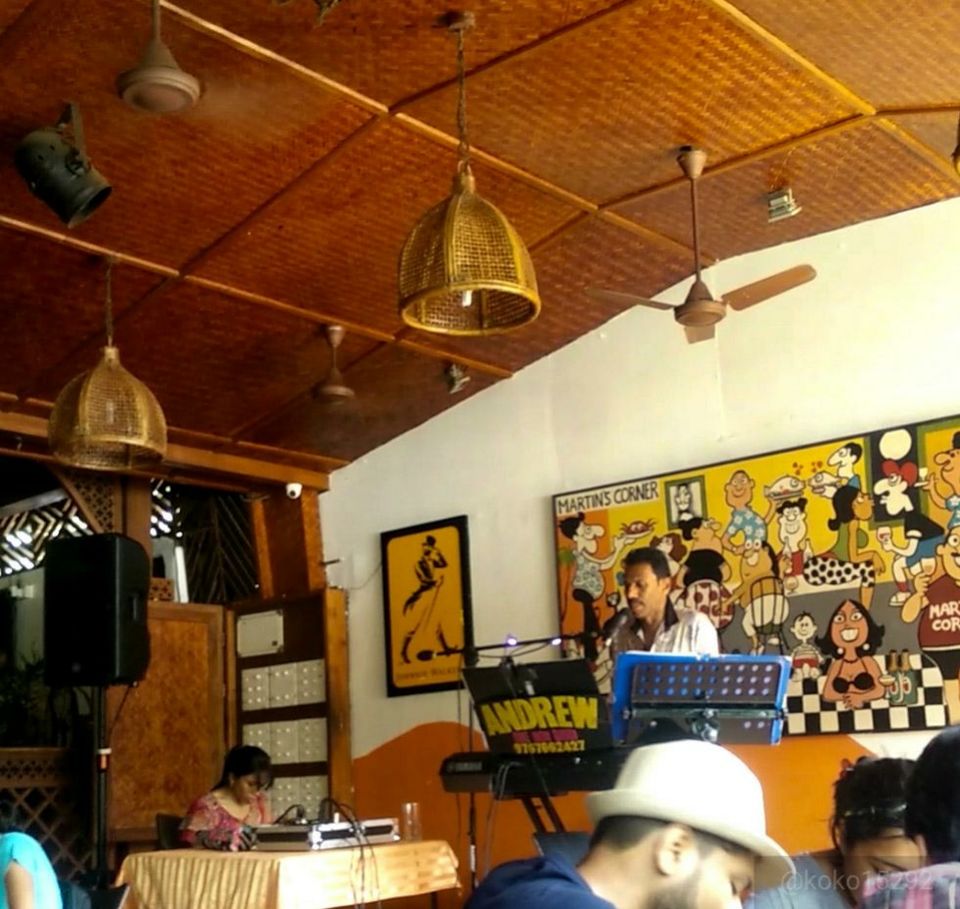 -After lunch, we resumed our journey to the hidden beach of Cola which is one of most beautiful beaches of Goa and has a lagoon by the beach.
- The last few miles to the Cola Beach is an offroad which was a little difficult to get through, but once we got there it was a paradise.
- There are only two resorts on this beach, Blue Lagoon Resort, and Dwarka Resort.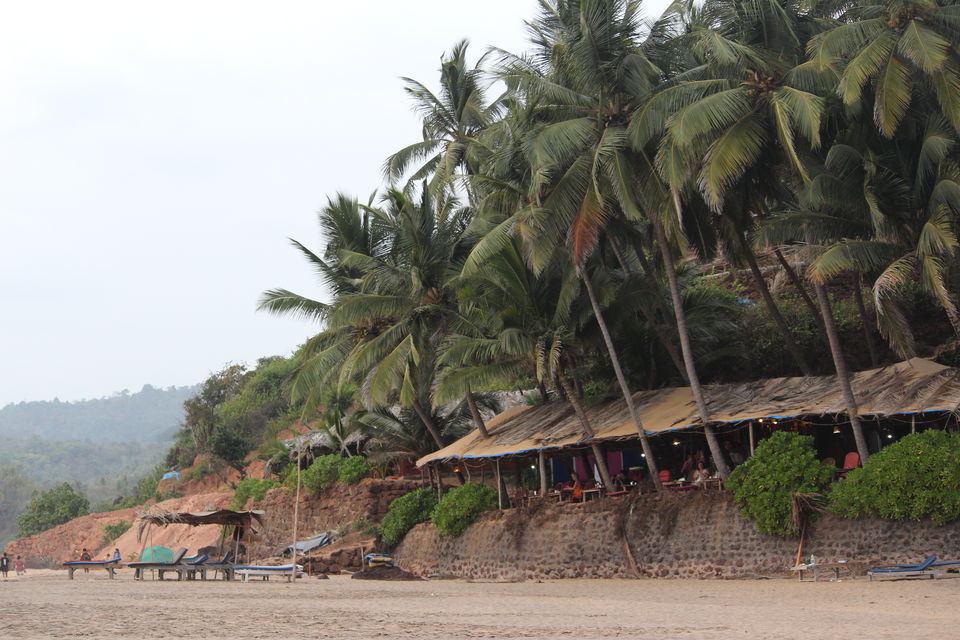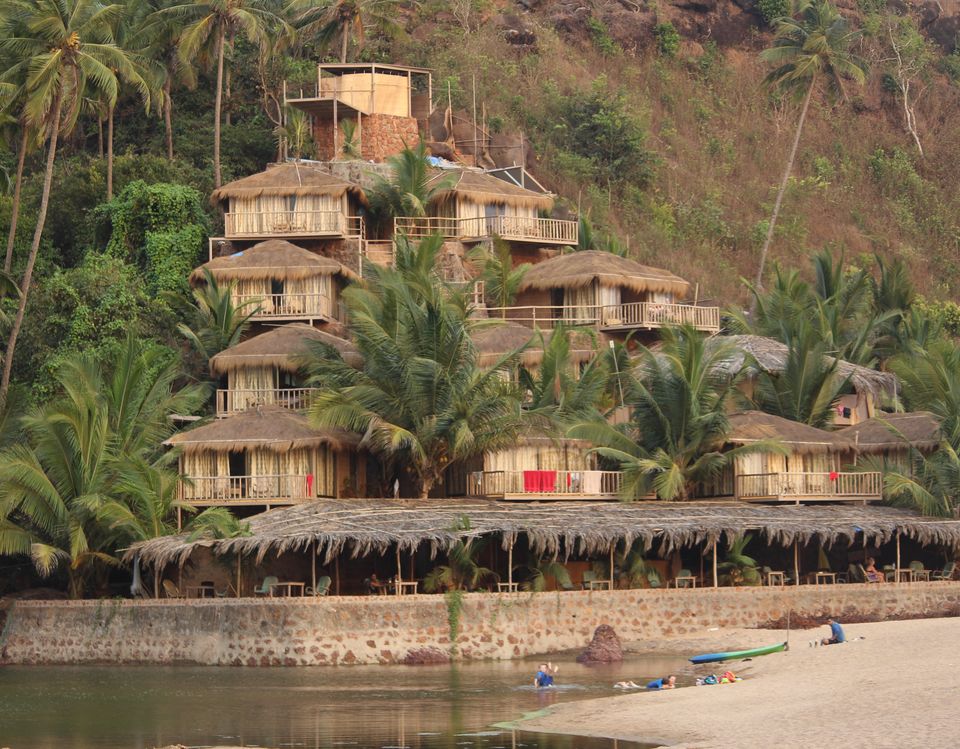 - Believe me, this place is a total bliss, there were hardly 4-6 people on the entire beach. The sunset and waves here were like I had never seen before.
- We got the South Goa peace that we needed after partying and exploring North Goa.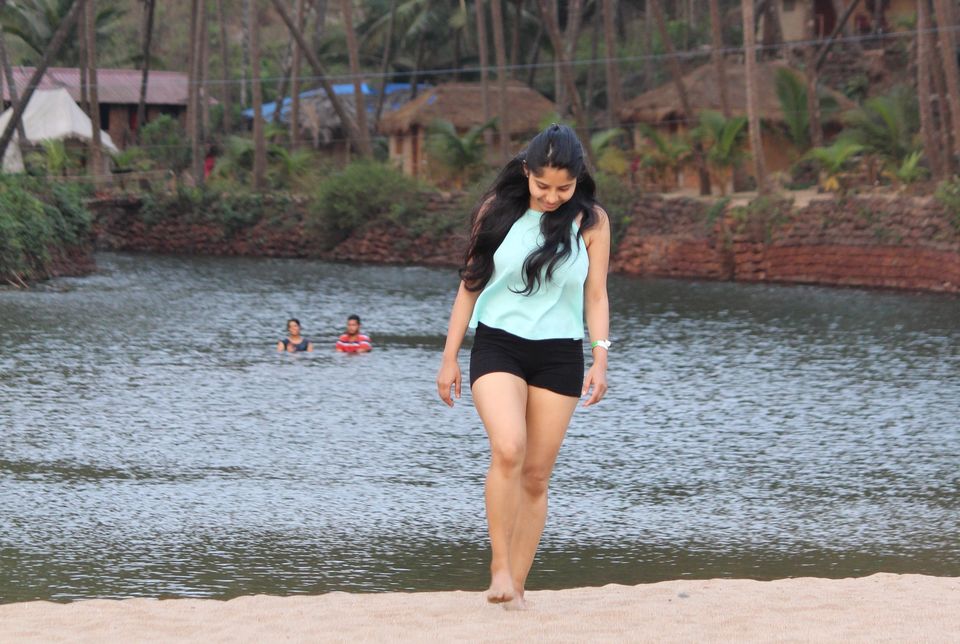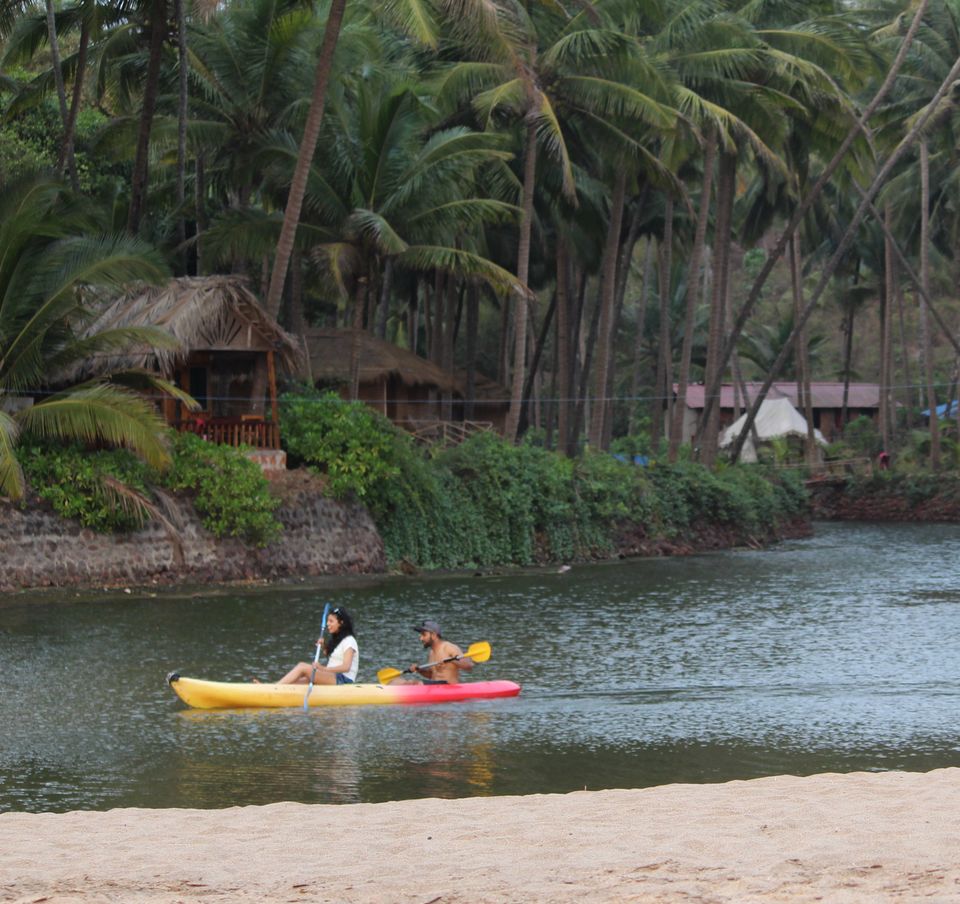 - As the evening progressed the waves grew higher and the sound of gusting winds increased. I had never heard waves so loud, for a moment I was scared but then got used to.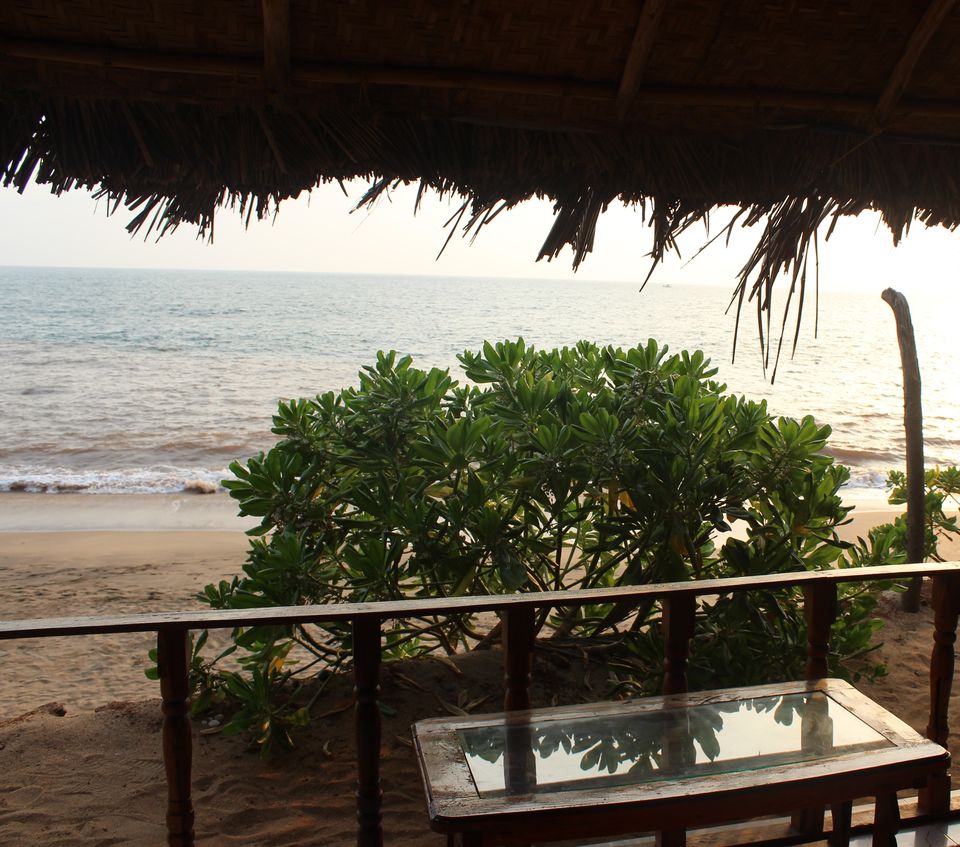 -At night we had a quite dinner by the beach enjoying the tranquility and relaxed watching the starry sky with which ended Day3.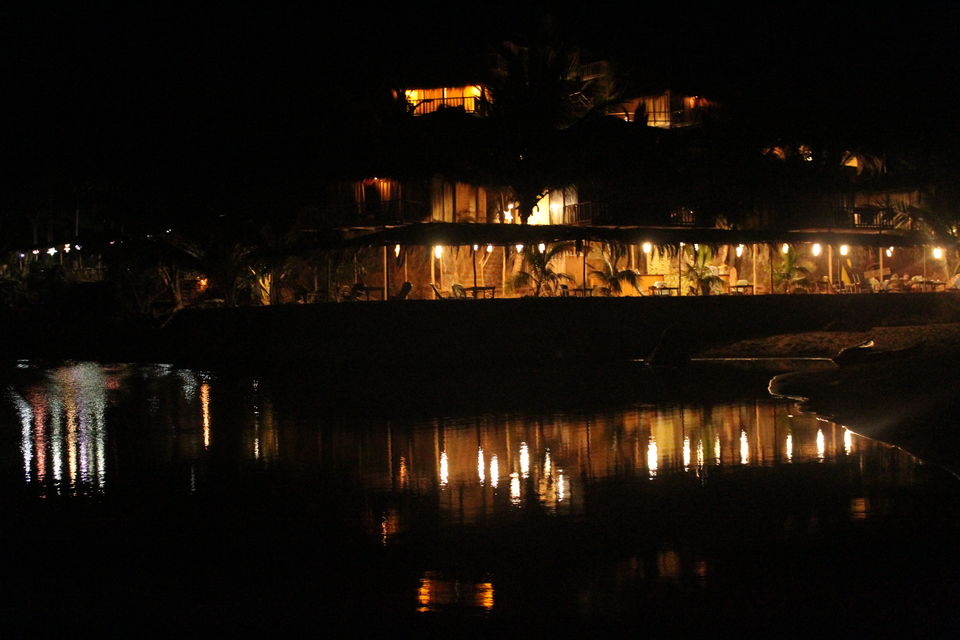 Day 4: Monday
- We had breakfast at the Cola Beach and left for Panjim, we returned the rental car, bought cashews and left for Goa Airport.
I returned all happy and content from my trip. I completely fell in love with Goa. There is so much more to Goa than cheap alcohol, if you plan it right.
Hope my blog helps you with planning your next Goa trip.
If you have any queries please feel free to get in touch. Also your feedback on the blog post would be appreciated.
My email address is: koms1553@gmail.com
Instagram: @koko15292 : https://www.instagram.com/koko15292/
Thank you for reading.