One memorable Morning,
Saw The Sky Transforming It's shades,
Scene Was Alluring,
Yellow Dot Spreading Orange In The Blue Canvas,
While The Texture Of The Gandikota Rocks, Was Blooming Every Minute.
And It All Happened In An Hour,
Too Much To See, Too Much To Observe, Too Much To Relish The Moment.

The Trip That Started, Right After A Phone Call.
Late Friday Evening And Everything Was Unplanned Except The Place, Gandikota. I Live 250 Km Away From Bangalore. So I Started My Journey An Hour After The Call. Reached Banglore In Six Hours, Had A Good Sleep And Started My Trip With My Friend Shubham At 2 In The Afternoon With A Couple Of Sleeping Bag And An Another Guy Who Joined Us In The Neck Of The Moment.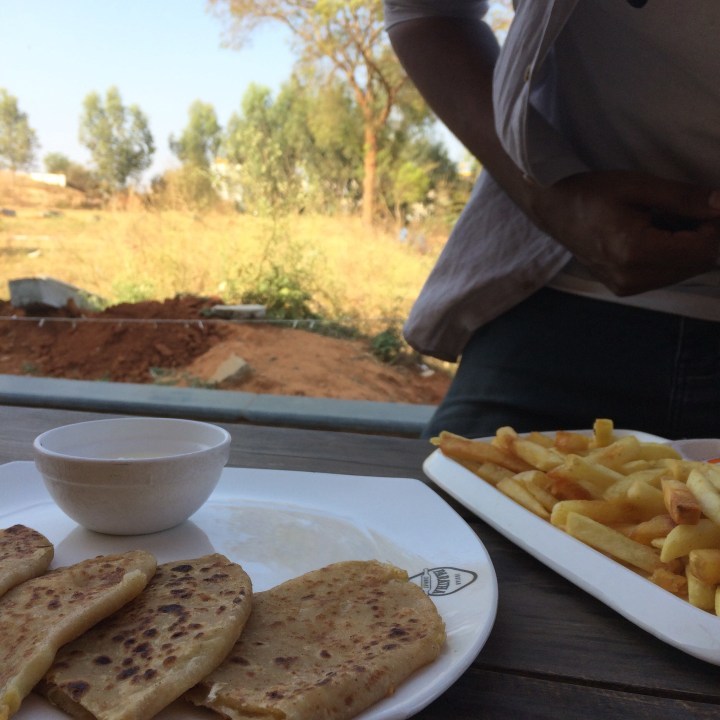 We Had A Late Lunch On The Way. Food Was Fine But We Saw A Couple Who Left A Lot Of Food On Their Table, Which We Stole Shamelessly. I Found It Shameless After Hearing A Travel Story From A Girl I Met On One Of My Previous Travel. Trust Me It Was Fun More Than Being Embarrassed . Bike Ride Went For Another Eight Hours, Took A Couple Of Tea Breaks And Shared Some Poor Jokes, Which We Mutually Laughed. Though The Jokes, Still We Supported Each other.
We Reached The Fort Around 12 In The Midnight. We Used Google Map To Search For The River So We Could Camp Right Next To It. Moon Helped Us To Reach The Edge Of The Cliff. We Threw All Our Stuff ,Sat At The Edge Of The Cliff And Started Chatting. I Usually Have Hip Flask Full Of Whisky In My Bike, Which Brought Glee In Both Of My Friends Faces. We Three Were Tipsy Drunk And Had A Good Nice Chat Till 2 And Dumped Ourselves Into The Sleeping Bag With An Alarm At 5 In The Morning. Usually I Don't Need Alarm, Am More Of A Morning Person.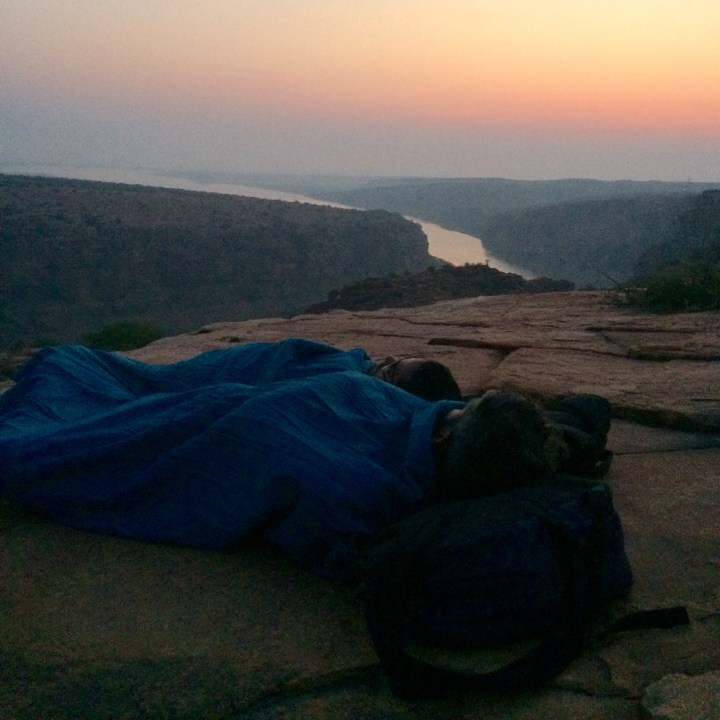 All Three Of Us, Conquered Different spots and enjoyed the sunrise and the colors of the sky that was changing now and then.
These are the moments, that should be lived and let the nature swallow us.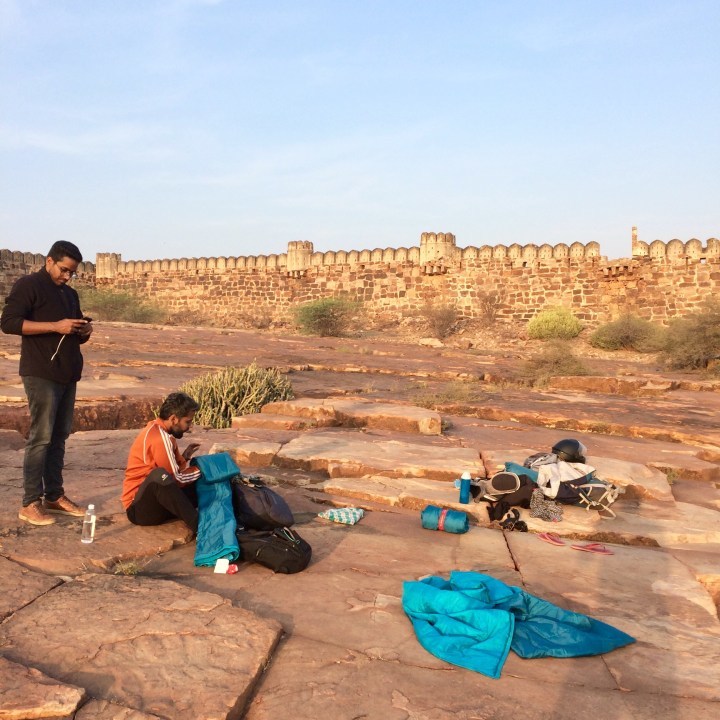 When Our Visual Appetite Was Full, We Took A Stroll Into The Fort. The Entrance Gate Was Welcoming With Aroma Of Marijuana By Four Local Villagers, Just Next To The Huge Door. The Climate And The Place Didn't Allow Us To Join Them. We Strolled The Entire Fort Which Comprised Of Subtle Watch Towers, Ruined Temple, Beautiful Mosque, Granary And A Prison.The Architecture Was Beautiful And The Details Were Stupendous.
Then We Did Have Breakfast And Planned To Leave, Cause The Place Was Too Hot. This Trip Happened Right After The Winter.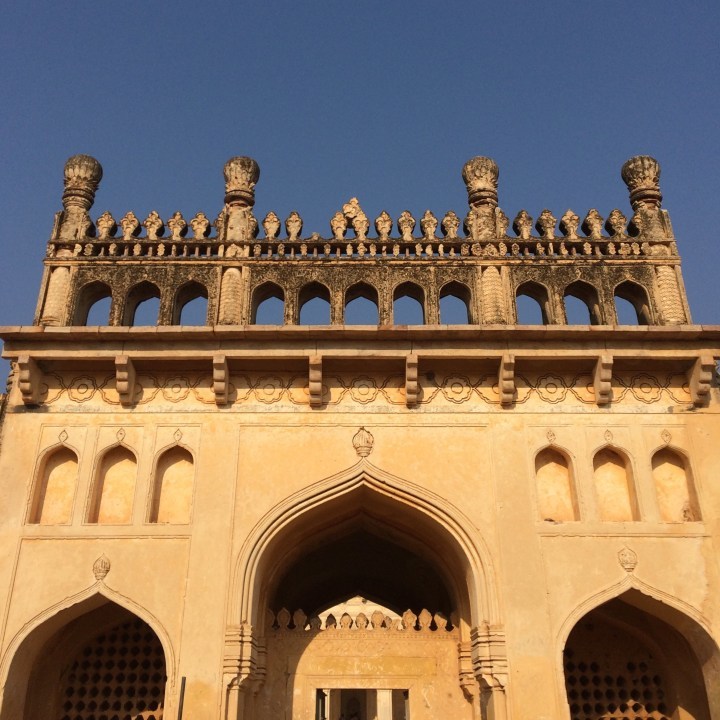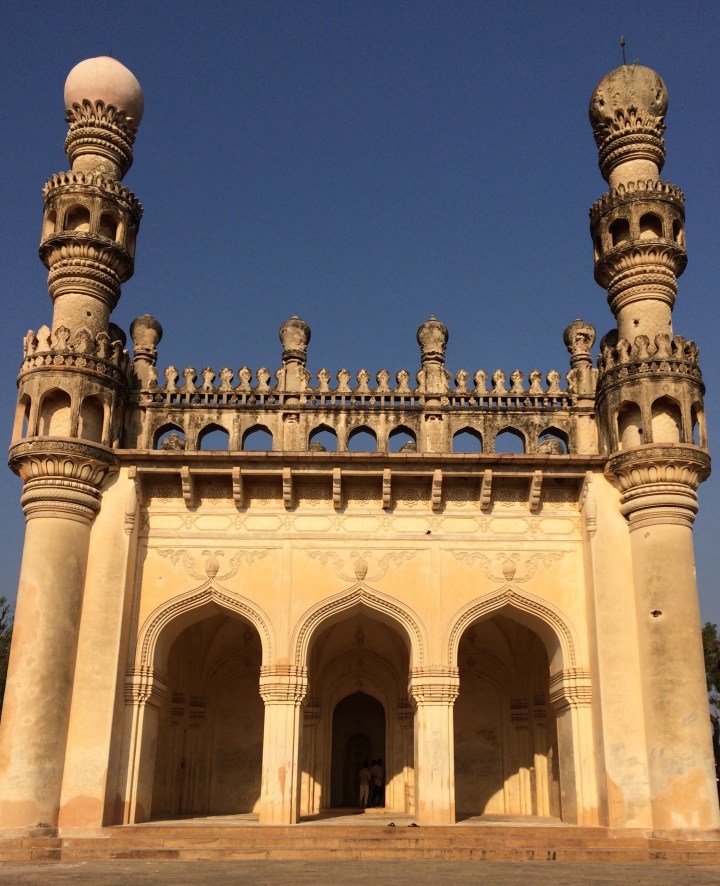 It's A Secluded Place With No Sophisticated Restaurants Or Accommodation, Be Prepared.
Climate Is Too Hot, Winter Is The Best Time To Visit This Place.
Canyon Is breathtaking And The Small Town With Forts Would Surely Mesmerize You.
www.bikerrer.com