If you are in Varanasi, then one of the great event that happen daily here is Ganga Aarti.
My friend and younger brother Shubham & Shayam suggested me to go to Assi Ghat to see the Ganga Aarti in morning and in evening must see the same at Dashashwamedha ghat and yes it was indeed a wonderful suggestion.
Ganga aarti is performed by group of priests and through this ritual along with all the people who gathered around give their respect to Lord Shiva, Goddess Ganga, to Sun god, to fire and to whole universe.
Morning aarti happen before sunrise and duration is almost for 45 minutes.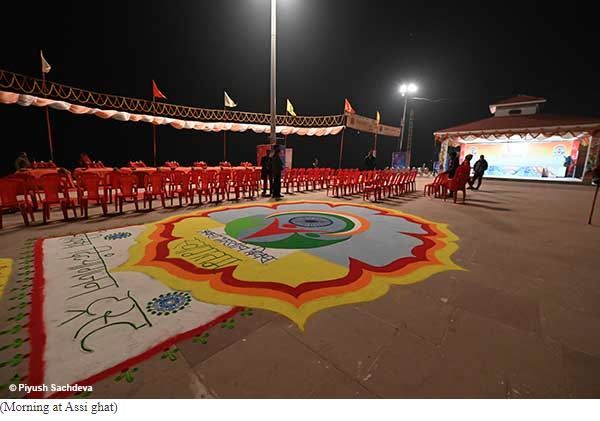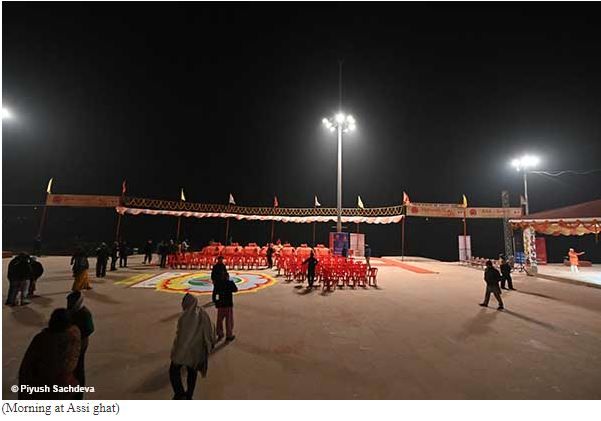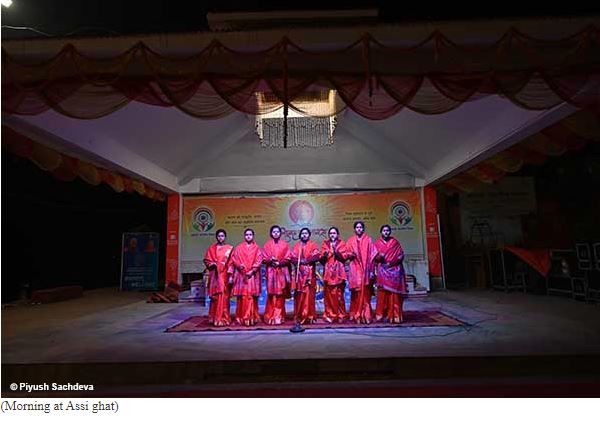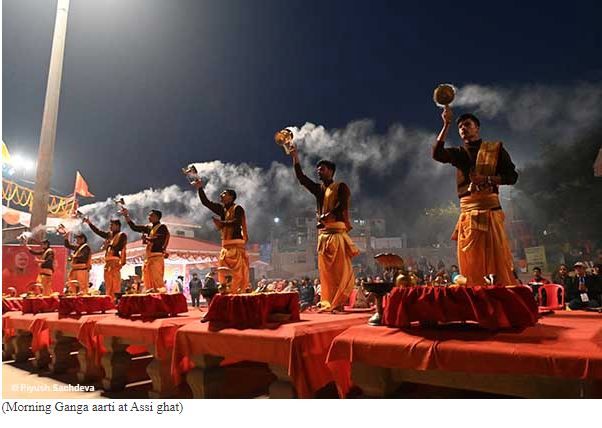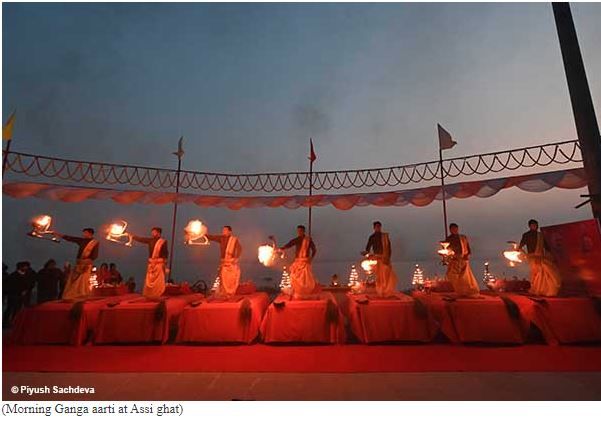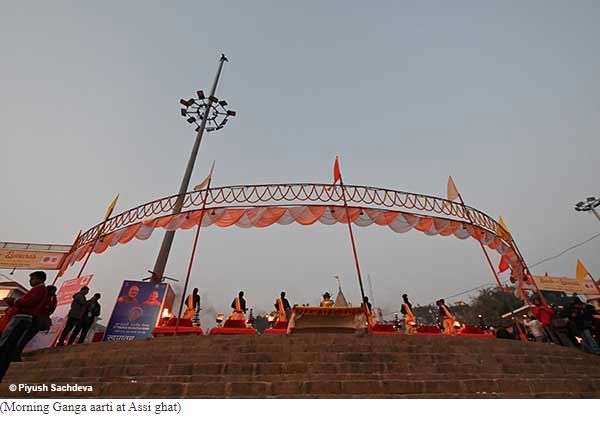 Evening Ganga aarti happens after sunset and duration is same of roughly 45 minutes to 1 hour. Though evening aarti happens at many ghats but major one is done at Dashashwamedh ghat. It is said that this ghat was built by lord Bhrama (the creator universe) to welcome Lord Shiva. Thousands of devotees come here to pay their respect and to witness this mesmerizing event which take place daily. One can see the crowd standing , sitting, on boats and all are singing bhajans along with priests, everything get into rhythm. The whole ambiance can take you to all together in different world.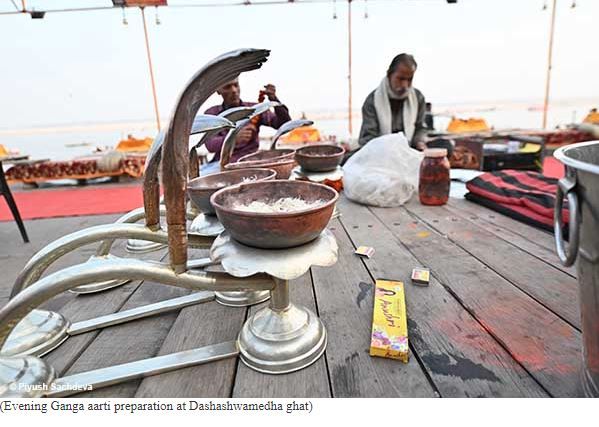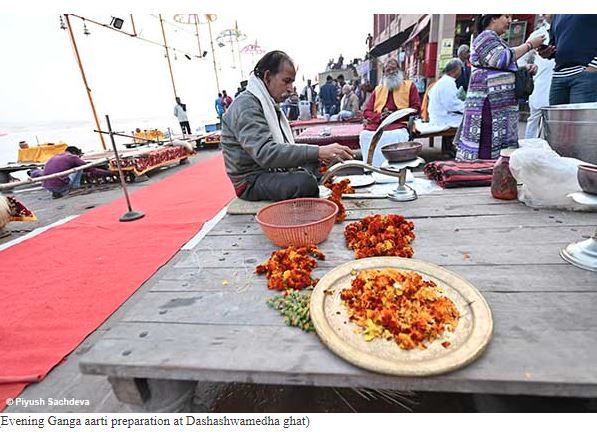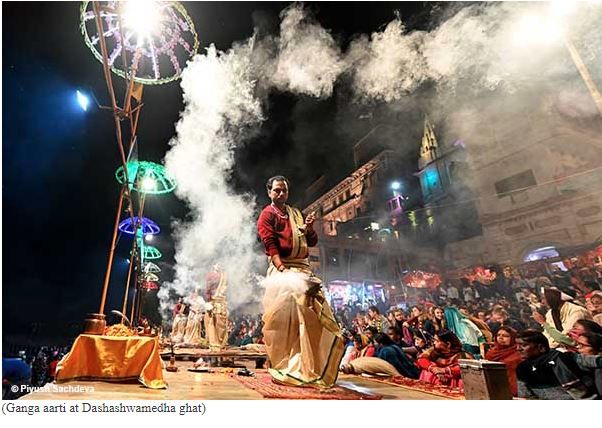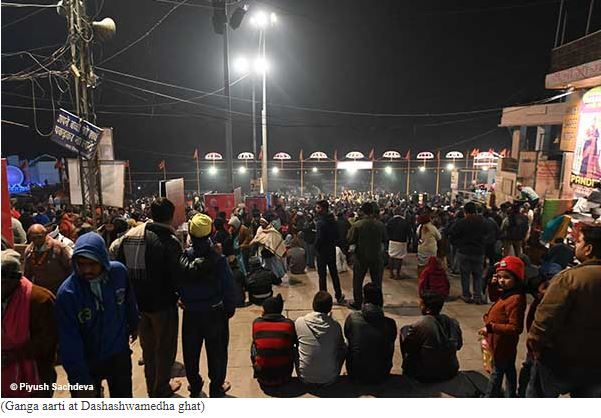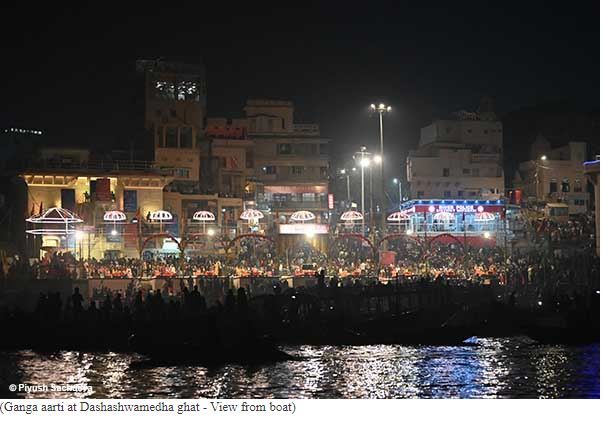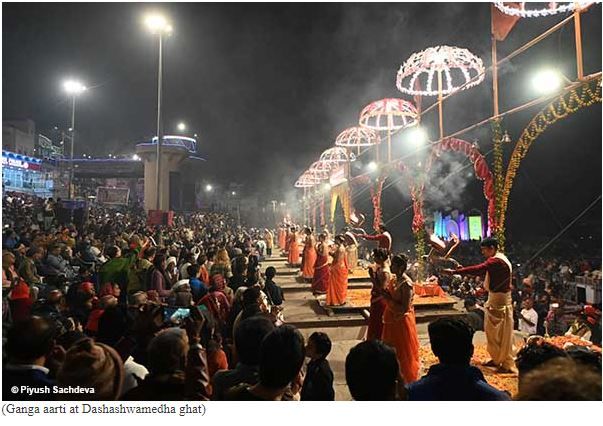 Message - Please don't litter. Make awareness to you fellows too. The more we keep clean our country the more we enjoy it.
Points to note
1.) How to reach Varanasi
Varanasi have national Airport name - Lal bahadur shastri Airport. Varanasi is also well connected via Railways and Roads.
2.) Best time to Visit
Avoid Summer season, like in between April to Mid july. Rest is all good time to visit here.
3.) Best way to see Varanasi
Ola bike, Rikshaw.
4.) What to see in Varanasi (episode 2)
a) Morning and Evening Ganga aarti at Assi ghat and Dashashwamedha ghat respectively.
b) Roam around the ghats,
c) see famous temples in Varanasi
d) Ramgarh fort
e) Silk Saree of Varanasi
f) boat ride (charge Rs. 250-400/-)
There is no fees to see Ganga aarti. However, if you wish to donate something, its all depends on you.
So this was all about Ganga Aarti in Varanasi, see you in my next blog for ghats and life in Varanasi. If you liked the video, than do subscribe the channel and if you have any query, feel free to contact me anytime :)