Well, Gangtok ,one of the best places i have found in North East . We were two, started from Kolkata by train and reached NJP (New jal paigudi) station . It took us 10 hours in total. From NJP , We hired a shared sumo towards Gangtok and reached within 4-5 hours. We just crashed on bed  that day as we had already booked a room . We started early morning next day on MG road. The atmospehre was so cool and it was not so much cold at that time . Altogether , i found myself in an upgraded Arena in terms of fashion as well as people. People are really good there. Then we just booked a cab for Nathula border(Indo china border) and Tsongo lake which is on the way. The roads were really risky , as landslide had happened owing to the torrential rains happened a week ago there. So , we were pretty scared :). The views were awesome ! We reached tsongo lake . It was so mesmerising at that time , Clean water mixed with a breeze made it a awesome sight to watch . We stayed there for an hour .  We started towards border then , We reached Nathula pass , Indo china border . The time i came out of Sumo , i felt a drop in oxygen level owing to altitude being 14500 metres. One can actually see China from there , just other part of Fence . It was a great experience . We started towards gangtok then  and reached within 5 hours.
Indo China Border :-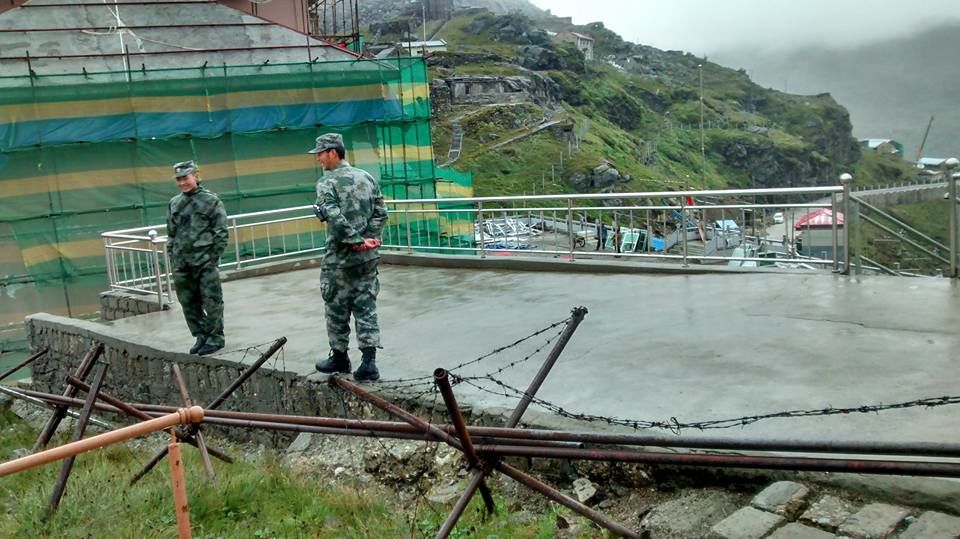 Tsongo LAKE :-
Namgyal Institute of Tibetology:-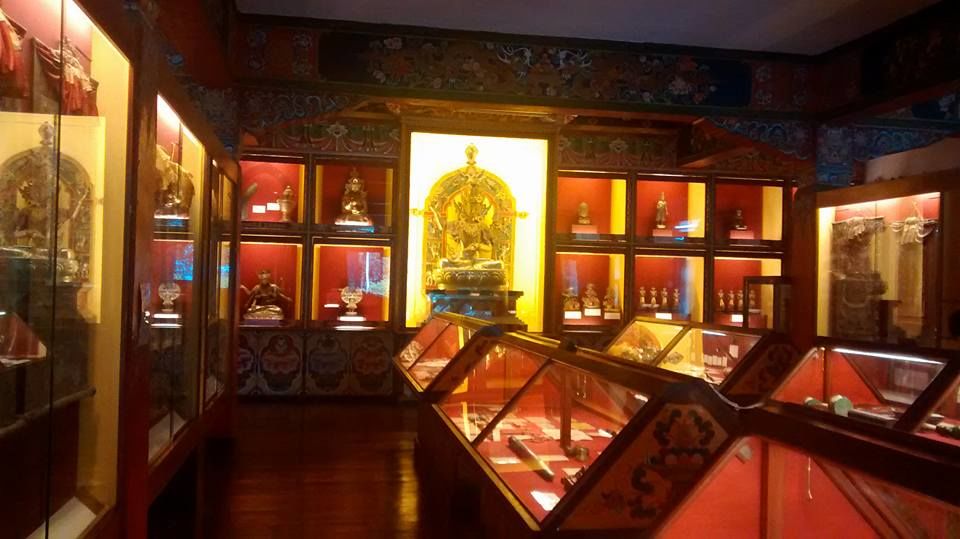 Next Morning , We decided to take a city tour to have a glimpse of local sight seeing . Some of them, which we visited are Banjankheri falls, water falls from a very great height and it's a soothing view to have. Then , we visited Namgyal Institute of Technology , where we learnt many things on buddhism as a religion . It was well preserved with all the scriptures as well as portraits well defined . Then by evening , We decided to look for some cafes and One which we found out was 'Cafe Live and Loud' which is must to be experienced . Live gigs played everyday just makes your day more fulfilling . I stayed there till 12 am . People were so welcoming there . I am still in awe of their hospitality . Thanks Gangtok !