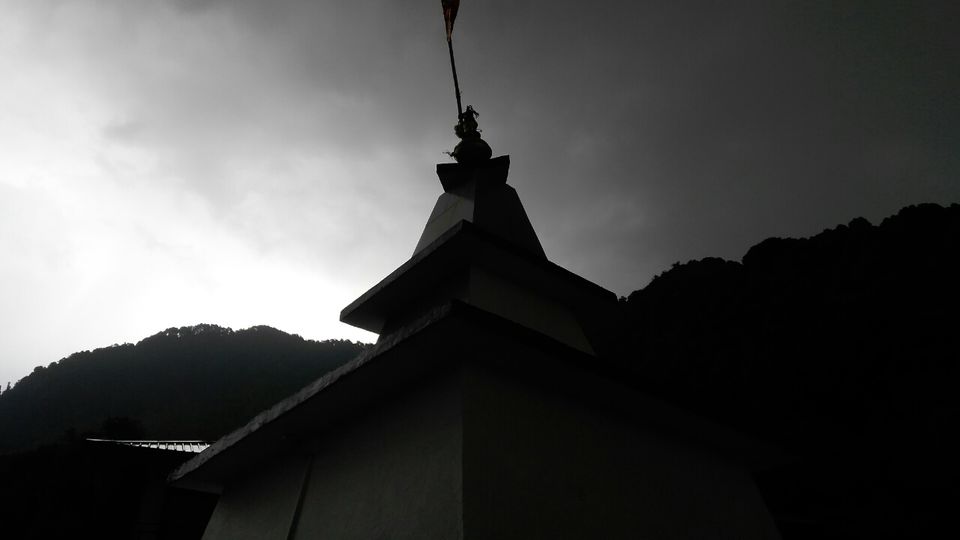 The best of trips are those which are never planned about before. And such was my trek to this place called Gannu mata. It is situated at about 8kms from Dal lake near mcleodganj and the only possible way to reach there is by trekking up to that place.
I had came to my friend's house in Baijnath, himachal Pradesh all the way from Delhi because I just wanted to explore HP more. We then had a short trip planned to bhagsu nath and mcleodganj. Originally we were supposed to return to our homes on this day i.e 4th may.
With this thing in our minds we first decided to reach dharamshala (9kms) by foot from mcleodganj. From there we could have easily got a bus to Baijnath. But then on our way back home, our minds changed.
We first saw a board somewhere indicating that Dal lake is about 2kms from where we were standing. The minute next, we changed the original plan and started walking to Dal. Within half an hour we reached the sacred dal lake, which is as pure as Manimahesh lake on the day of Dal carnival.
With nothing in our minds after that we just decided randomly that we should trek a bit more and reach a place completely away from all the villages and towns there. Upon inquiring other people after another 2kms we got to know that there was this place called Gannu Mata for which we'll have to trek about 5-6kms. The prospect of trekking and then reaching a temple somewhere between the mountains was enough to get me excited for it.
The trek was a beautiful thing to take part in. We could breathe fresh air, smell the fragrance of forests (as it was raining also), encounterd a river, climbed uncountable stairs, picked up all the wrappers we could on our way. And then of course, all the nature was the background and we the models posing for our photoshoots.. ????
After two and a half hours of trek we reached Gannu Mata. And damn, that place is so beautiful. We meditated for a short time inside the temple and it was all so quiet and peaceful that I could hear my heartbeats inside my ears. It was a beautiful experience.
We then had to reach dharamshala, as we were warned by the parents of my friend that we should reach back home that day only. We hurried our way down and it was already 7pm when we reached Dharamshala. Now, something happened, we were'nt prepared for actually. We booked a bus for baijnath and kept all our luggage and jackets inside the bus (including our phones which were inside the jackets) and came out to have some tea. The moment we were finished we realized that our bus was gone. The only thing I was left back with was my wallet for which I was really thankful to god...At first we couldn't figure out whether what to do and then we started asking other conductors to contact that bus to keep our luggage safe. Now even that person wasn't picking up phones. But eventually we were able to contact him and he was told to keep our luggage safe. But then there was no direct bus to baijnath from that place. Basically we were stuck. We then boarded a bus to a place from where we could get buses to baijnath. The place where we were supposed to wait for buses to baijnath or the place where the previous bus dropped us was all quiet, it was raining heavily, and it was on the national highway. No buses were coming and we started asking for lift, but then who stops cars at night on highways to lift someone they don't even know. We were freezing with cold and my friend exclaimed "Today we have came from the shrine of Mata, so nothing can go wrong"...Moments after that a car stopped right in front of us and asked us that where we wanted to go. Guess where he dropped us? Right at the entrance of our home even though his own house was around 14-15kms behind that place. So shall we say? God helps all...