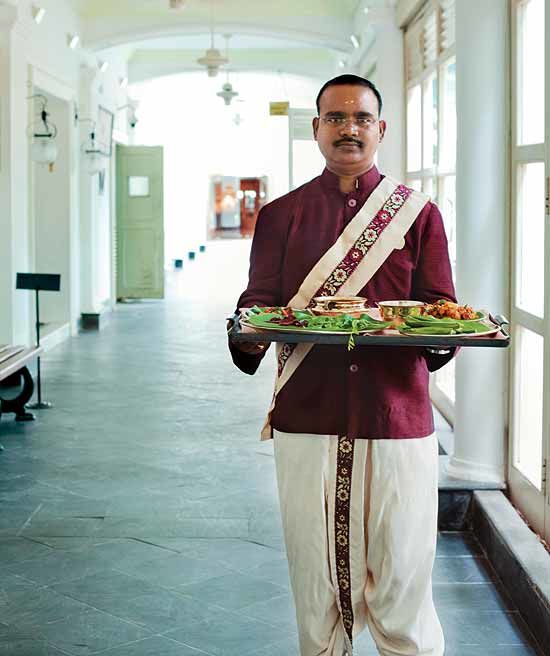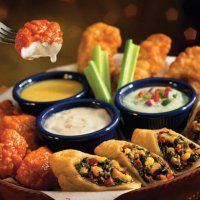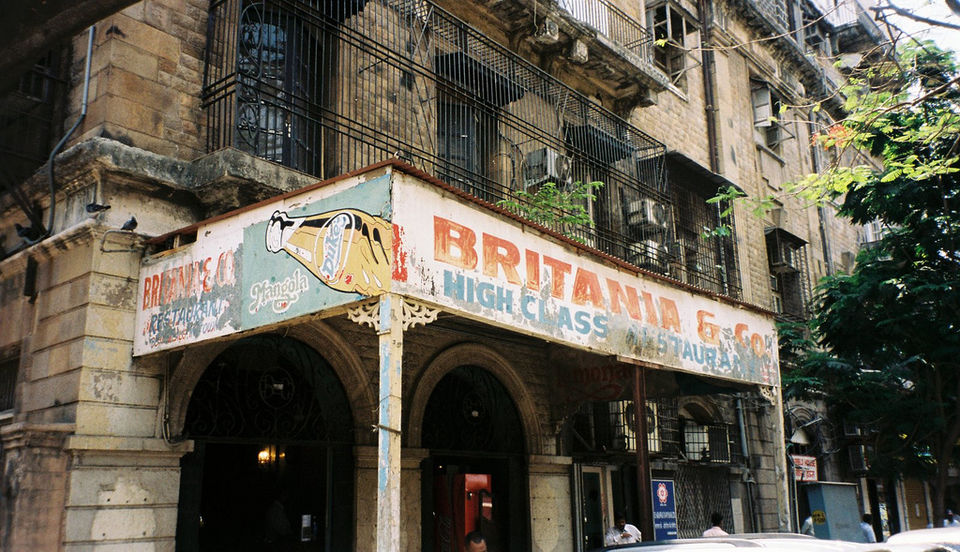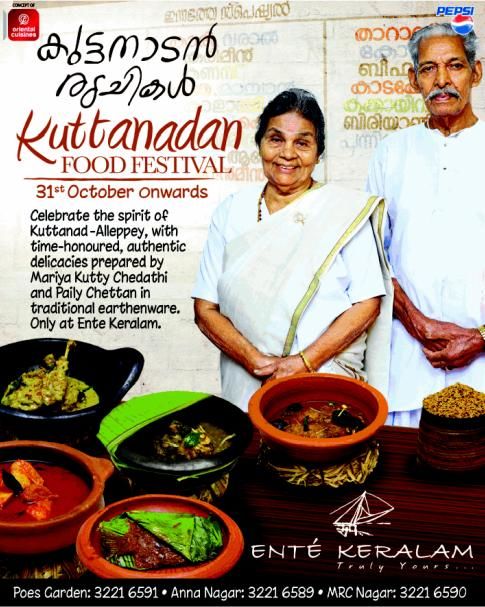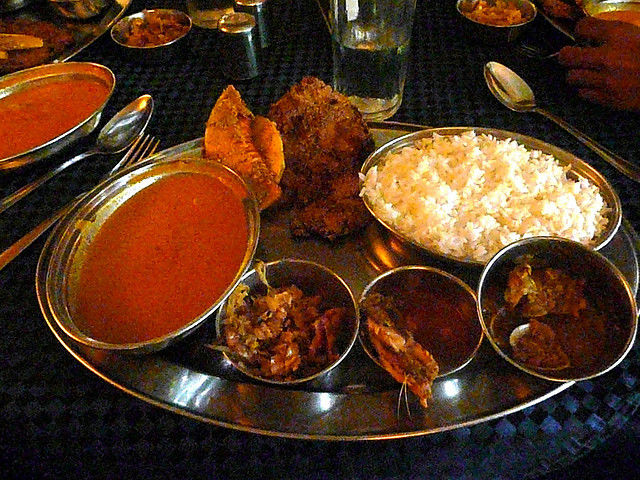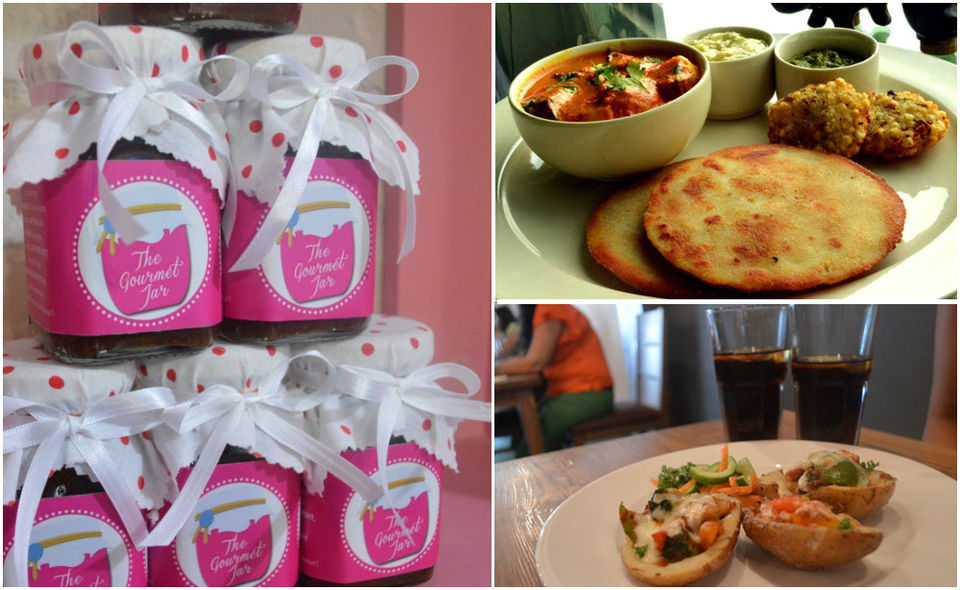 Food, I believe, is a starting point. A negotiation point to showcase every culture and region. People are proud of their food and most importantly love it to bits. I realized all this while I have been lucky to experience some amazing foods and savor it to the last morsel. So, all this while that I have been gorging on it, I never thought of preserving it! The next thought was to write a few lines about the experience, the food and the place. Over the last few years, have eaten at many places and for professional integrity will not comment or write about the food places that I have worked in. Just plain bad business! In my reviews, I try to keep it honest in terms of feedback and if I have not liked something about the food, service or the ambience...I have written about it. It is purely my opinion. First place to start off of course is India. Not because I belong to this country but also because of its diversity and richness of food. No other country like India offers such amazing variety in terms of cuisine, flavors and taste. Here are some amazing places that I have been fortunate enough to grab a bite. 
Senses - Pullman Gurgaon, Gurgaon I visited the New Sen5es in Pullman Gurgaon with my friend and his parents for a dinner. The Restaurant ambiance is magnificent and the decor extremely chic and urban. The whole atmosphere is of openness and the Restaurant is massive. It took us a full 10 minutes to understand the huge spread on their buffet. Five different stations which are dedicated to almost every item you would want to eat. Right from their sushi's to Asian selections to the meats, the cold cuts the salads and the delectable Indian spread.....this Restaurant surely goes out of the way to please you. The service is extremely good and upmarket with a free style. The staff is forever smiling, attentive and will go out of their way to please you. Make sure you visit this restaurant, if you want to impress someone!!
Moonrakers - Mahabalipuram,Othavadai Street, Tamil Nadu Moonrakers was on my agenda for quite some time now. My friend, who is a Chennai citizen ever since he was born, had been going gaga about this place, so when I landed in Chennai....a trip was due. They have huge seafood spread and you will see fresh catch on display in the Restaurant. It is a bit towards the steeper side when it comes to prices. We tried the butter garlic prawns, beef fry, good stuff! The Menu is not very exhaustive but definitely this place will stir an appetite, the minute you enter. We of course tried a number of seafood dishes and the beef fry was also great!
The Yum Yum Tree, Saket, New Delhi The Yum Yum tree....obviously being highly recommended on Trip Advisor, was a Sunday brunch reservation for my sis and me. The ambiance, the food, the service....all above the expected. Right from the gracious host to the server at the table, who took time and patience to describe every item on the brunch menu to the highly delectable spread....this place makes you want to just relax and savor every moment and morsel. The staff leaves you to be on your own and yet at the same time never miss an eye, when you need them. In fact they would go all the way to make sure you have tasted every bit on the brunch menu. Their sushi and Asian spread is delicious and has great variety. Highly recommended for the Sunday brunch!
Brittos - Baga Beach side, Goa For most part of Goa's enthralling experiences, Brittos contributes to the all in all Goan experience. Baga beach is a must visit itinerary in Goa and if you are in Baga, the best place to visit is Brittos. These guys have been around for quite some time now and the ambience, the food and for most part of it; the place in itself is quintessentially the Goan experience. We checked in early after into Brittos and sat there gorging on its huge culinary offerings till late evening as the sun began to set. It was quite magical actually! The seafood platter is a must try!! Crab meat, mussels, clams, calamari and other fish all served to your heart's content. The fried calamari was also delicious. My sister tried on some garlic butter prawns while my mom was all in praise for the beef. My dad and I went with the Goan fanfare and we ordered for goan vindaloo chicken and prawns curry and rice. It was perfect! The portion sizes were very good and the atmosphere is great. The views from the shack are mazing and make sure you take a table overlooking the beach. All around was the hustle and bustle of Goa. This place never stops! They are open at all times of the day so you are definitely guaranteed of fresh food.
Jimmy's Italian Kitchen - Jogibara Road, Macleod Ganj, Himachal Pradesh If ever you had forgotten your Hollywood Classics, Jimmy's Italian Kitchen will surely be worth a visit. The delectable gourmet style food notwithstanding, this place is alive all throughout the day!!! The Pizzas are great and so are the baked pastas! The chicken salad that we tried was definitely good and the best part was of course the cheese breads!! Lively atmosphere with good music and good people!
Yeti, The Himalayan Kitchen - Hauz Khas Village, New Delhi Yeti as the name suggests is a little of an offbeat place, in the predominantly offbeat Delhi...that Hauz Khas is. The place is quite prominent at the end of the Hauz Khas narrow lanes just overlooking the ramparts of the Lake and the ruins. It's on the second floor and you need to climb up some steep stairs...till you finally reach a relaxed, 'ZEN "like atmosphere. The seating is low, somber and very reflective of someone who definitely has a good taste in decor and of course a strong liking to Buddha. The place is usually teeming with people and they also have a good bar stacked up. As you sit and savor the decor and the ambiance, you are greeted by friendly staff that come and place a huge menu on your tables. This I must say, by far has been the most interesting menus and I must have taken at least half an hour to go through everything! Interestingly sensational and most definitely appetizing. But, if you are a vegetarian, please do not go through all the English Translations!! It is bound to make your stomach curl, although the place serves quite a few delectable vegetarian fares. So my favorites are the lovely fired spinach with tigmos, which forms a part of the Tibetan snacks. The fried chicken is great and I also tried the tongue and goat non veg platter which was definitely a different taste but personally I loved the Sukuti Sadeko which was dried buff in onion and spices, definitely worth trying. The Nepali chicken curry is delicious....absolutely homemade style and you can gorge on it with rice. All in all, a fantastic fare which throws so much light into the variety our country is made of.
The Great Kabab Factory - Radisson Blu Plaza Delhi, NH-8, New Delhi the terms Galouti Kabab can nowhere else be understood in its full sense and flavor...except at this Restaurant in Radisson Mahipalpur! The fact is, they have excelled at making Kebabs for years and they have taken this art and passion to newer heights by making sure people get authenticity, amazing hospitality and the true flavors in Indian Mughal cuisine. The Galoutis are to die for......fresh, melts in your mouth and the tawa parathas with the onions and the mint chutney is just a heavenly explosion in your mouth.... (Of course I am salivating as I write this!!). They keep coming....keep coming, with different varieties of breads and meats....mutton burra....tandoori...tikkas....you name it. When you feel you cannot take it anymore....they then clear your plates and serve get ready for another round of Indian fanfare....Naans, Dal Makahnis, Chicken and delectable biryanis!! You cannot help but cover your plates because the servers...will make sure they give you a true taste of Indian hospitality!! Then finally the desserts........you can name an Indian Dessert which is not on their menu!!! The whole experience is worth every penny spent there and by the time you are done.....make sure you have a few golf carts to wheel you away from the Restaurant!
Okra - Marriot Jaipur, Ashram Marg, Tonk Road | Near Jawahar Circle, jaipur So we managed to get a Sunday brunch booking at Okra....we were of course 6 people...all crazily hungry because we just had driven from Delhi the previous night and this Sunday would be a long and farfetched holiday for all of us! The Restaurant is chic...spacious and very well done. The uniforms of the staff also are fresh and polka dotted which adds to the vibrancy of the place. The buffet is divine! I'm not joking! The sheer variety of the buffet and most importantly the sections in the buffet are to die for. You have a whole wide range of stuff which is being cooked, roasted or fired in front of you all the time and it adds to the delight...visually and of course....not to mention the hunger pangs. The dimsums are to die for and so is the Asian counter. The Pizzas are thin, crisp and light with a fantastic spread of salads...both hot and cold! Given the opportunity, this Restaurant will definitely give a tough competition to some of the major brunches in Delhi or Mumbai! Hats off to the team and their warmth. We always were guided by someone or met with somebody who wanted to refill our plates...now this service is what one would expect!
Britannia & Co. - 11 Sprott Road 16 | Fort, Wakefield House, Opposite New Custom House, Mumbai This Restaurant, of course I had heard about for quite some time, but then it had never materialized, because it lies all the way in Ballard Estate...which normally if one is in Mumbai on a holiday...will definitely refrain from visiting. So when my friend asked me out for lunch and suggested Britannia & Co., I readily agreed! The place has quite a long wait, before you get a place to enter. I must come directly to the food. This of course was ordered by my friend, but heaven knows, I have never tasted such gorgeous servings with such delicious meals in a long time! We tried berry pulav (which I had heard for the first time!!)...it was delicious with Mutton Curry (salli boti) and fried fish....I guess it was surmai! The bread pudding is the only dessert that you must order and it is just the right mixture of everything.
Potbelly Rooftop - 116 C, 4th floor | Shahpur Jat, New Delhi I was pleasantly surprised when a friend of mine, who had organized his birthday party at Pot Belly a few months earlier, called me to savor the delicacies that were on often. I have never tasted such amazing Home cook styled food ever before in Delhi! I decided to order an entire range of their items for home delivery one fine Sunday afternoon and trust me on this...it is sheer magic! Their pakoras baskets, their assorted bread basket, the chicken curry the mutton chops....the parathas and the deliciously yum accompaniments are to die for! I had no idea about Bihari Cuisine and to top it all......its wonders on the taste buds. Whoever these guys have for a Chef is undoubtedly a great man with a lot of happiness in his heart. You can taste it in the food. Of course they also do other continental stuff, but I really would recommend their Bihari dishes...it is out of the world!! Thank you for introducing such yummy food!
Dakshin, Park Sheraton - 132, TTK Road sda | Alwarpetasd, Chennai This Hotel has been a favorite of the Chennai elite and also houses the most decent and rocking nightclub called Dublin. Dakshin is by far the best place in town to taste authentic South Indian and Coastal Cuisine. These guys have been doing it so well for so many years now, that it's become a habit. It serves Cuisines from Five Coastal States of India and I went there with a friend for a dinner. The food is deliciously lip smacking with just the perfect spices, color and appeal and the variety is to die for. The Service is beyond excellence and the servers take every table upon themselves as if you were a family member. I have never seen such dedicated and heart felt service anywhere else. I of course tried their legendary Thali which was stupendous! Now Dakshin serves cuisines from 5 states on the south....so you are left wondering at the variety and uniqueness of every dish. I also tried crab meat which was a complete departure to the regular! Dakshin at Park Sheraton TTK Road is arguably India's entree to the Coastal and South Indian Cuisine!
Saravana Bhawan - 46 Janpath, Connaught Place, New Delhi The last time I visited Saravana Bhavan was a couple of months ago! I was introducing Delhi and its charms to a couple of friends from the US who wanted to get an authentic feel of Delhi. So Saravana Bhavan of course was the choice for lunch! The forever crowded and forever in demand Restaurant creates more hunger pangs as you wait outside their CP Restaurant. Once you enter, the whiff of South Indian magic hits your nostrils almost instantaneously. What I like best about this place is their factory like precision with food and service. You are never seated on an unclear table, within minutes your thalis appear and with military precision the huge assortment of the South Indian Thali...for which we all make a beeline...is served...fresh and delicious...every time! The thali itself is huge, they've got three different sambars, rasam, vegetables, dahi, papadums, pooris, pickles and rice and you can definitely add their delicious lassi to it. The food is yummy and the atmosphere is busy and noisy...a typical Indian fanfare with people gorging on delicious food, laughing, talking and enjoying with friends and family!
Ritz Classic - 18th June Road | Hotel Le Grande, Panaji, Goa I was recommended this place while in Goa and by far this place takes the cake! We went on a Sunday afternoon, around 3 pm and had to wait for tallest 45 minutes before we could manage a place! The atmosphere is quite reminiscent of a typical Indian thali place, with numbers served every hour. The best is the Goan thali which is around INR 125/ and has the typical Goan fare. There is steamed rice, goan curry, kingfish fried, three other vegetables and an amazing prawns salad. The portion size is great and the taste delectable. Be sure to visit this place for an authentic goan gostronomic delight!
Ente Keralam - #1, Kasturi Estate, 1st Street, Poes Garden, Chennai/ MRC Nagar, Adyar, Chennai I visited this outlet one afternoon with a friend of mine and I did end up taking another two colleagues as well. Superb food, good ambience, fresh and delicious thalis and the service was always heartfelt. The beef fry and the appams, the stew and their payasam....my mouth still waters every time I end up thinking. I have not visited their other outlet, which other reviewers have written about, but the MRC Nagar outlet, first floor opposite the newly built Leela Palace, is gorgeous! The lady who makes the fresh appams in front of you is a treat to watch because of her expertise. Must visit, while in Chennai!!
Delicacy - JCt GS & RGB Rd | Ganeshguri, Guwahati, Assam My parents and my sister were always going gaga about this Restaurant and unfortunately I could never grab a meal because it had been a long time since I visited Guwahati. This March, although just for a few days, I managed to coax the family for a Sunday afternoon lunch at Delicacy and they were right! I was impressed! Right from their ambience, to the service and the great variety in the menu...this place left me floored compared to Guwahati dining standards. The owners seem to have got everything right, for we were left licking our fingers till the last morsel. We ended up ordering a huge fanfare, but trust me...they do not go wrong with their food. The server was extremely helpful and definitely took a lot of pride in the Menu and the food. We ordered the Non Veg Thalis, ilsha fish in mustard curry, fried pomphet fish, chicken fried in wood, another local fish fry and definitely not to miss the accompanying pickles and condiments. The place is well maintained and hygienic and the whole atmosphere is definitely tantalizing! You would definitely want to visit this place for a taste of Assam.
Chillis - 3rd Floor, Ambience Mall, Vasant Kunj, New Delhi Thank Goodness I used to live in Vasant Kunj!! Thank Goodness I had Chili's nearby! This Restaurant takes a cake every single time I visit. What I love most about this place is their food.....their margaritas and simply humongous portions!! I have hardly seen anybody screaming and shouting in the Restaurant. They leave you with your jaws wide open! The triple Decker....their south western rolls, their boneless chicken wings, fried cheese and the quesadillas and their burgers.....mouthwatering and delicious the minute I talk about it. The perfect understanding of what Indians would prefer...with their gorgeous side orders...the corn is always perfect and so are their sauces! You can never go wrong if you want to take out somebody you love and treat till they kiss your hand! Great value for money always...unless you accidently happen to taste their margaritas!! The staff is very well knowledgeable about the menu and they love to see oversized servings and the expression of happiness and content on the faces of their guests!
(Photos courtesy Google Images)