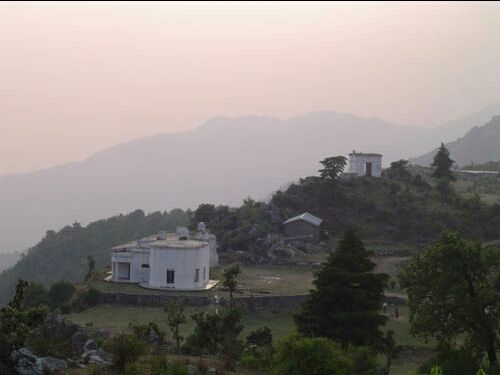 #SwipeRightToTravel
There exist certain places which lie just in the backdoor of famous tourist hostspot but are off the radar. Tourist don't know about it or even if they do, they don't end up reaching there due to rough roads. Only locals , some college fanatics and other bugged explorers end up reaching there. Such is the place called George Everest's. Located roughly 6 km from the Gandhi chowk in Musoorie , in the range of Clouds end. People mostly visit the hills to escape the noisy lands and hear the birds chirp while feeling the cold fresh breeze in their face. When even reaching musoorie feels the same as your noisy city, George Everest's is what you had been looking for.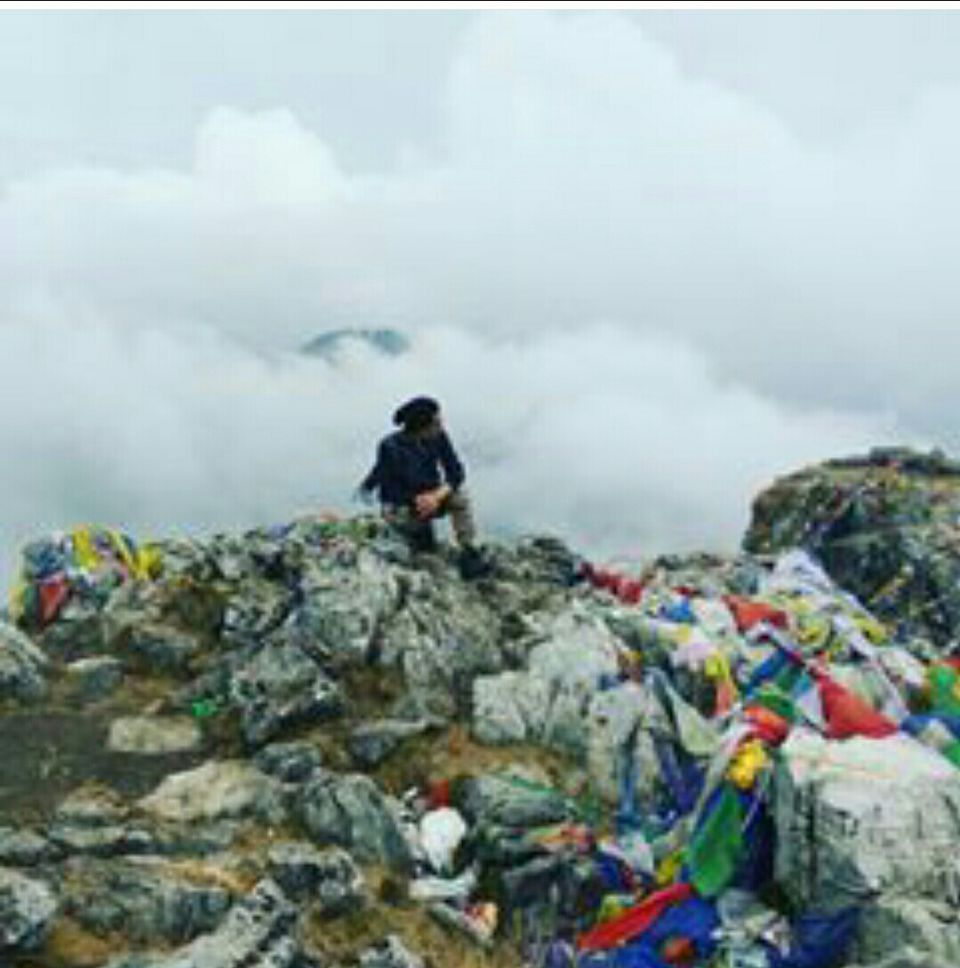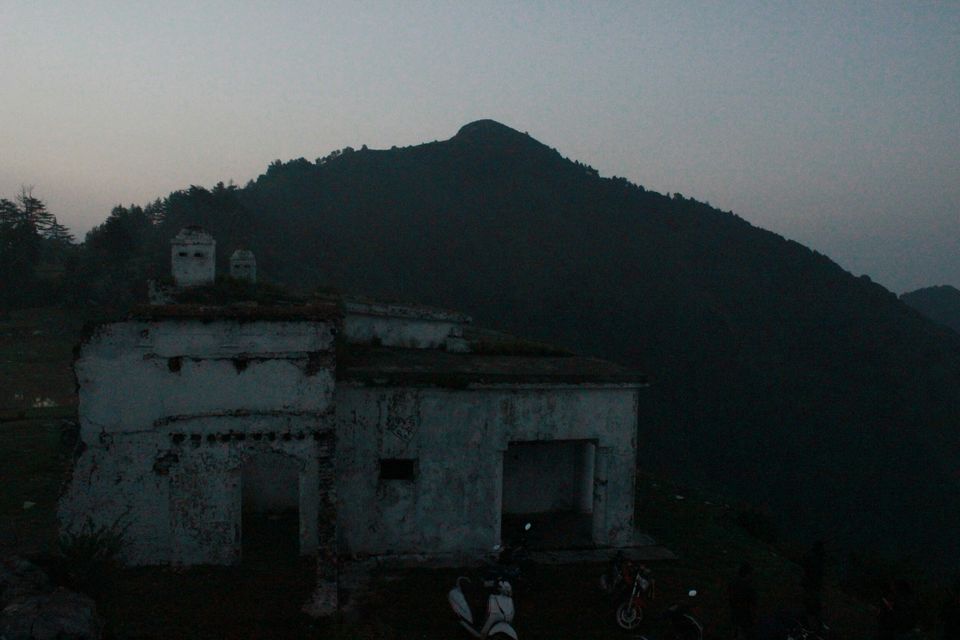 How to go :
Dehradun (Clock Tower) > Musoorie (Library Chowk) > Hathipaon > See green cafe (Khanij Nagar) >• George Everest's
What to find :
•George Everest's house remains
•George Everest's cliff (trek 1 km )
•Breathtaking Sunrise and Sunset
• Serenity that you expect from hills and which you don't find in Musoorie
•Views that will last in your memory for ever.
•Winterline Adventure Camp ( 500 metres from George Everest's).
The Story :
So one fine evening, 13th of june 2015 ,six of my friends planned to go to musoorie as life had got too monotonous in Dehradun. Six friends two bikes is always a risk when you travel the hills but that night a senior too joined with his bike. Three hours later we find ourselves packed and ready to go with everything and a guitar.
The night was a little cloudy and a lot cold and the cool breeze swept our faces as we rode across the many turns ,ups and downs of the hill. More two hours later we were riding in the dusty remains of a pitch road leading to the cliff. I was a first timer to that cliff and a little afraid of riding. It was pitch dark and I had issues with my bike as it occassionally sparked fire out of the silencer. There were sharp turns and there was fog. Sandeep dai (senior) consistently insisted that the following morning was going to be the best morning of my life.
We had a plan of spending the night in that cliff and return after experiencing the beautiful sunrise the following morning.
The cliff was dark and there was this remains of an abandoned house at the edge of the cliff which was of a surveyor general named George Everest's.
We sat around the edge of the cliff and it was chilling cold in June. We soon took out our respective bottle of rum, without which we would not have survived that night. When the most part of India was sleeping with their ac set to the minimum, we were trying to get warm with old monk.
The whole night we sang, danced , kind of made a bonfire from the scraps we could find from around using the flashlights of our phone. The twigs and logs were all wet due to fog and they refused to catch fire but then petrol from our bikes did help a lot.
A couple of hours later around the time when the clock struck 3 am there were clouds beneath the cliff which occassionally caused thunder and we were all spellbound cause we were above it and thunder never happened beneath our feet. Dehradun had a lot of rain that night and we had a lot of weed post that event. Stand by me by John Lennon was played by Prashant on guitar which just added a flavour to the night.
The morning cleaned the air around and there sprouted a family of hills which were all smaller than the one we were standing upon.
I don't think I can write anything about the sunrise. It was Breathtaking !
There was a small waterbody beyond the George Everest's house which sparkled with the first rays that fell upon it. It was Scenic. Absolutely like a scenery from the best of imaginations. A waterbody above a hill in itself is very rare.
I didn't want to return that morning. It was such amazing place.
I wonder what a person George Everest's would have been. How that would feel to sit with a wine beside his fireplace in his living and staring at the queen of hills - The Musoorie along with the mighty ranges of the Himalayas. He definitely had a vision and a sense of choice.
Cheers to the surveyor general of India on whose name Mount Everest was named and to that person whose house is a tourist place now, not because he was some important person who did important things but because the world want to see a glimpse of the view he saw everyday.
Yes it was the Best Sunrise Of My Life. !