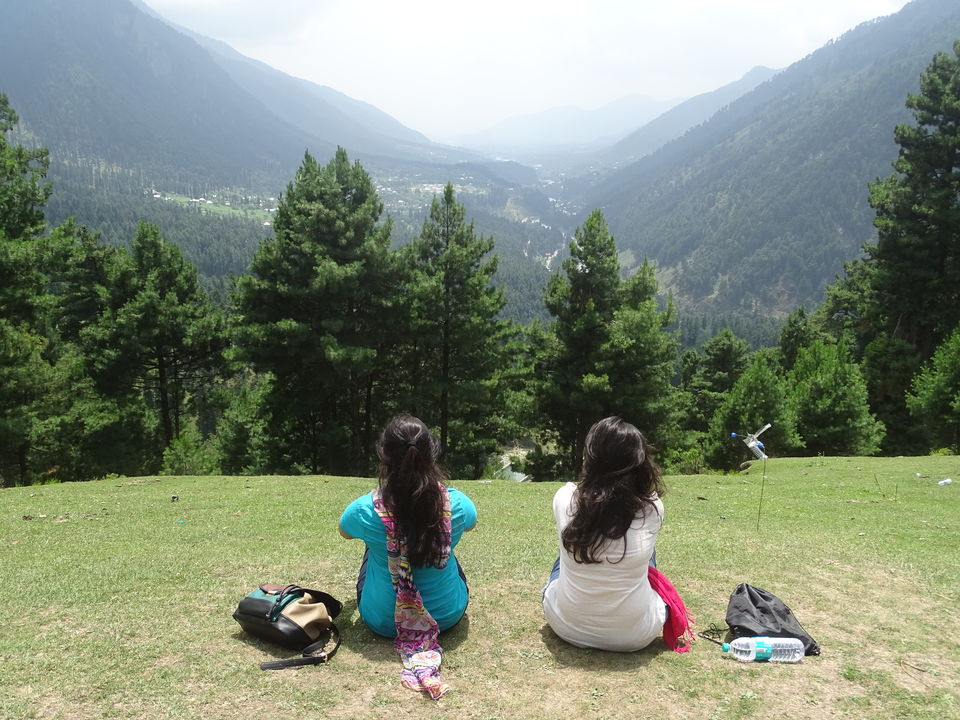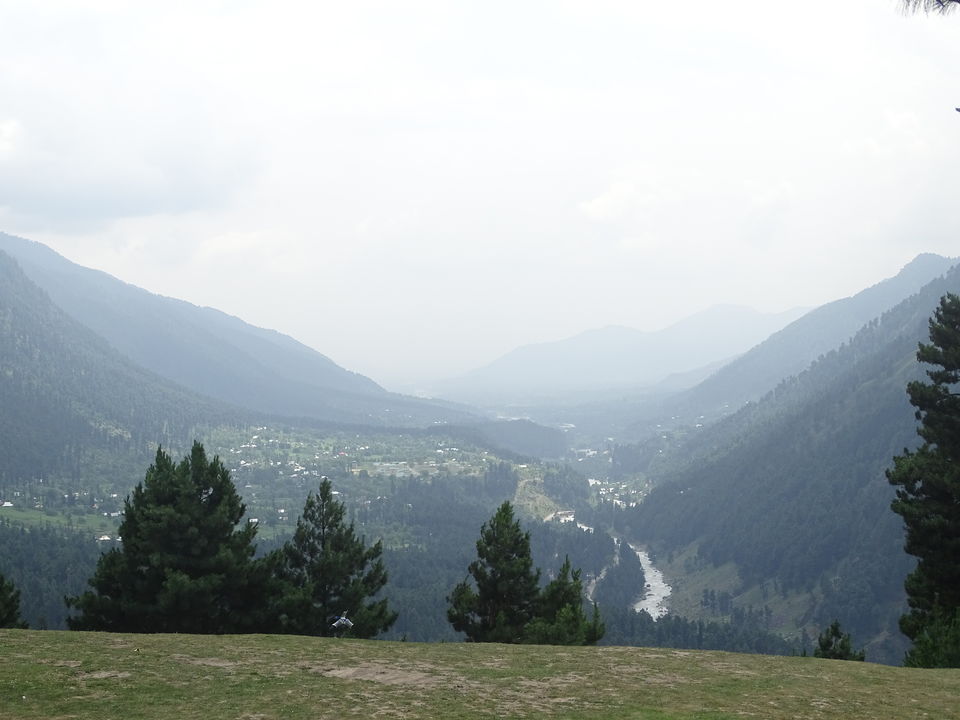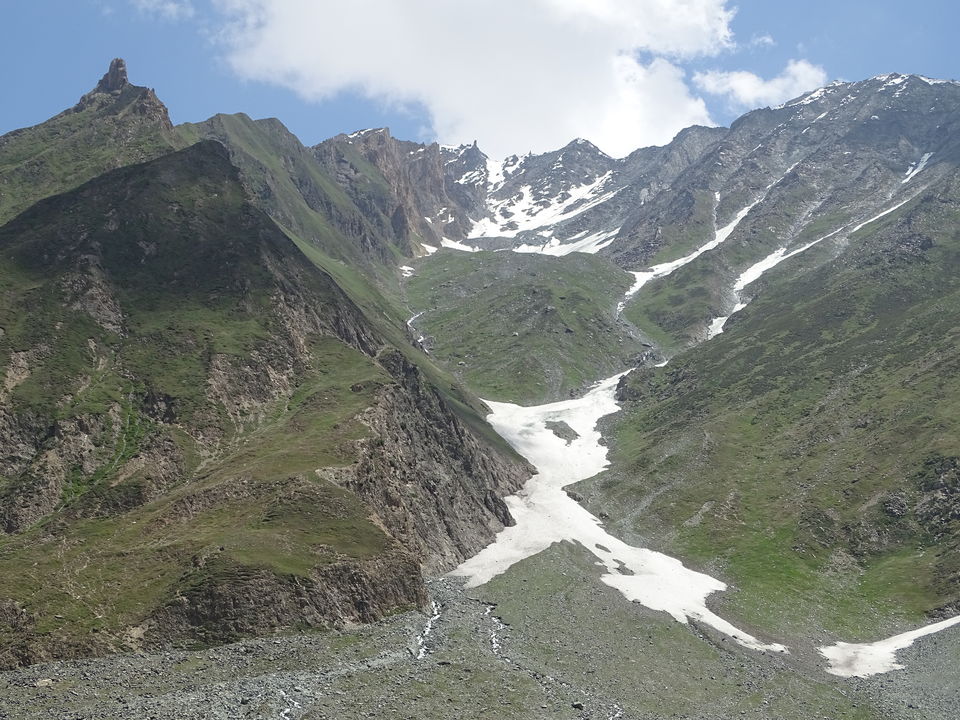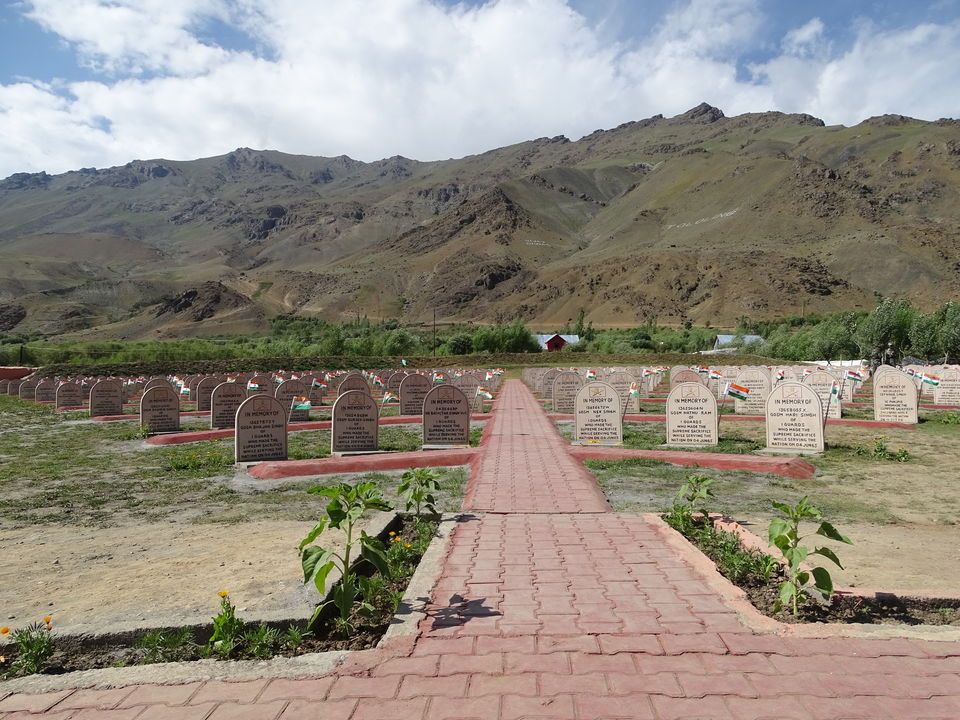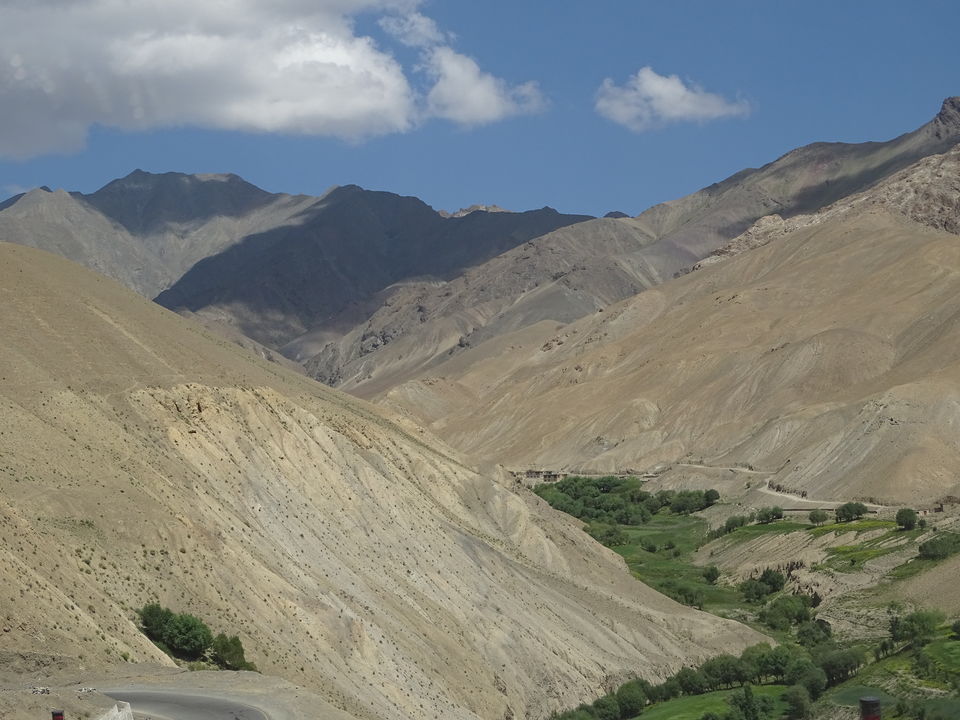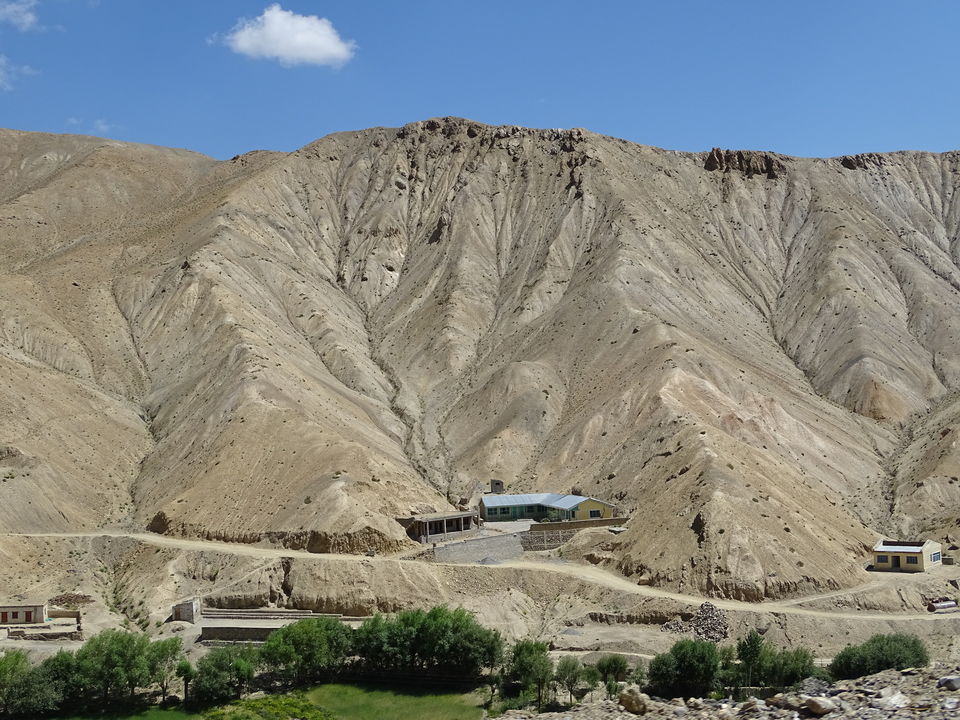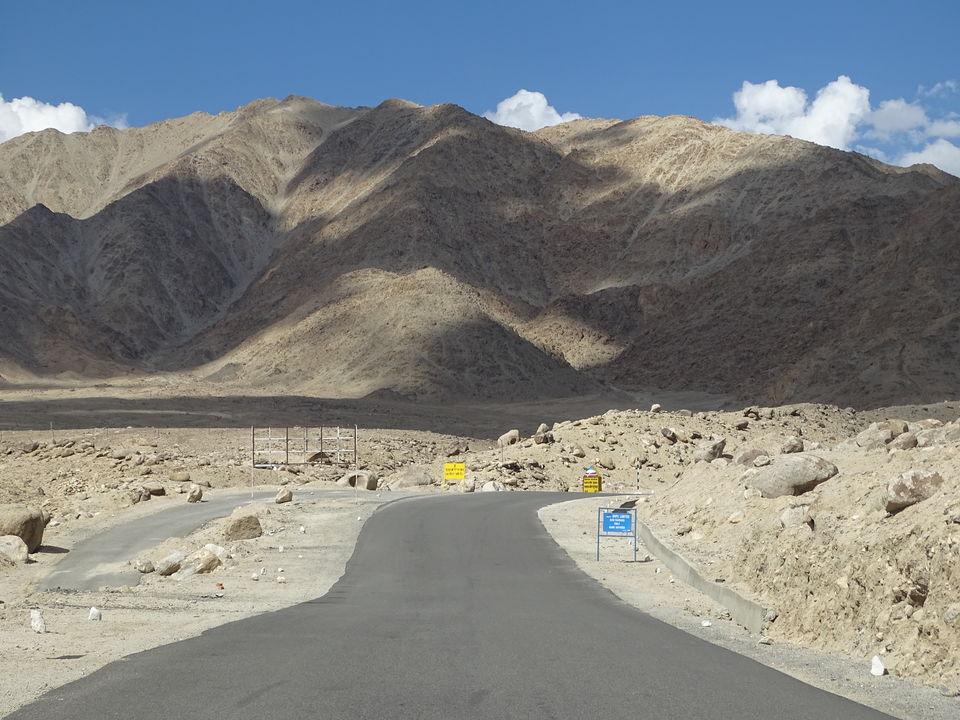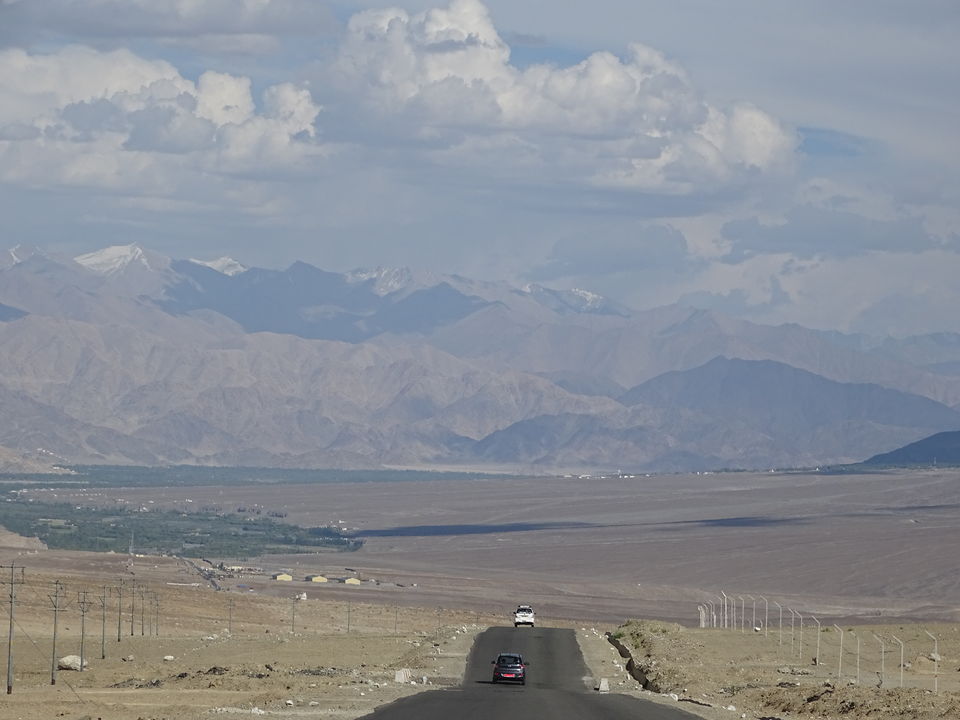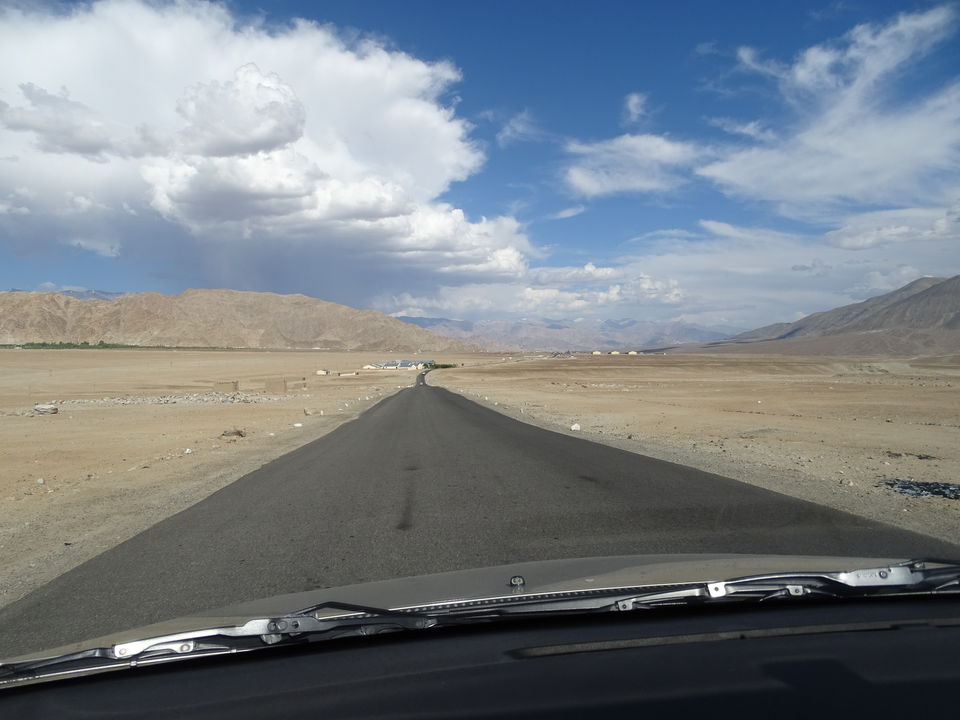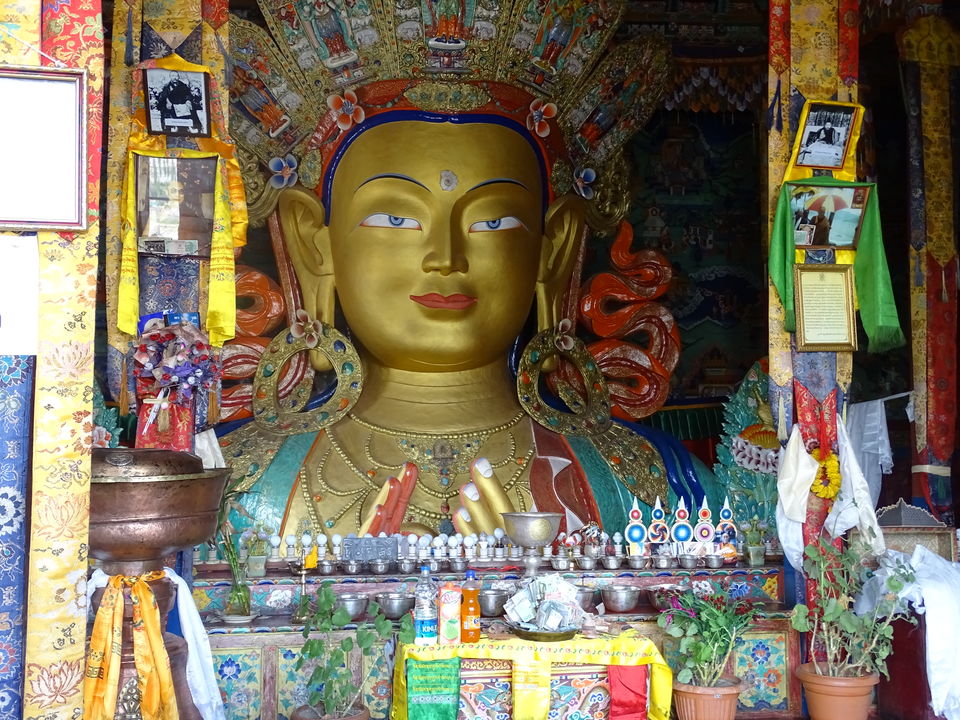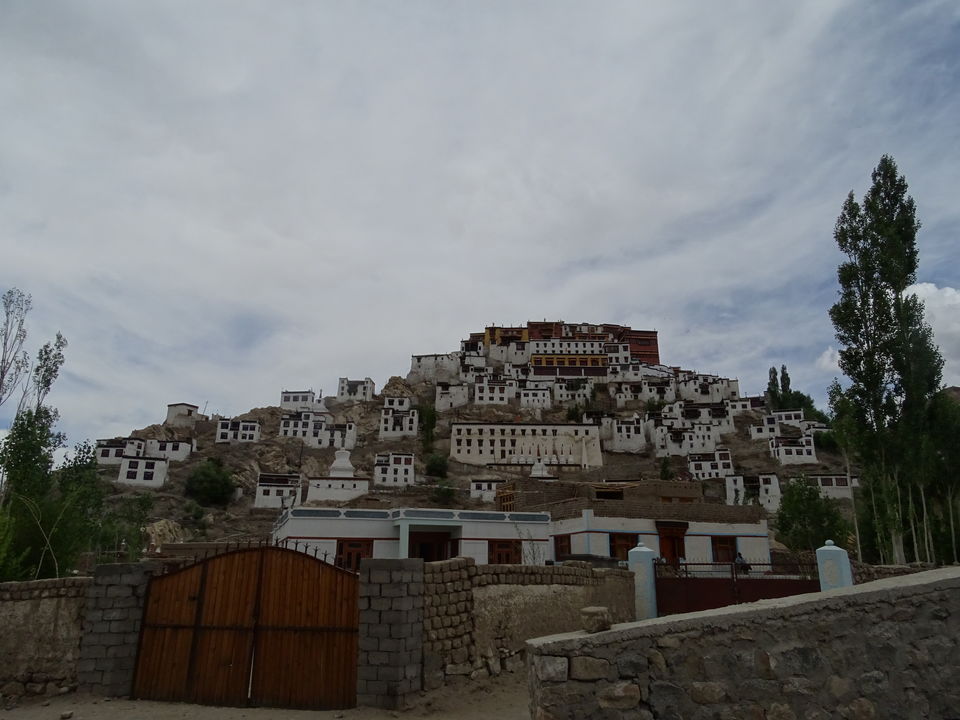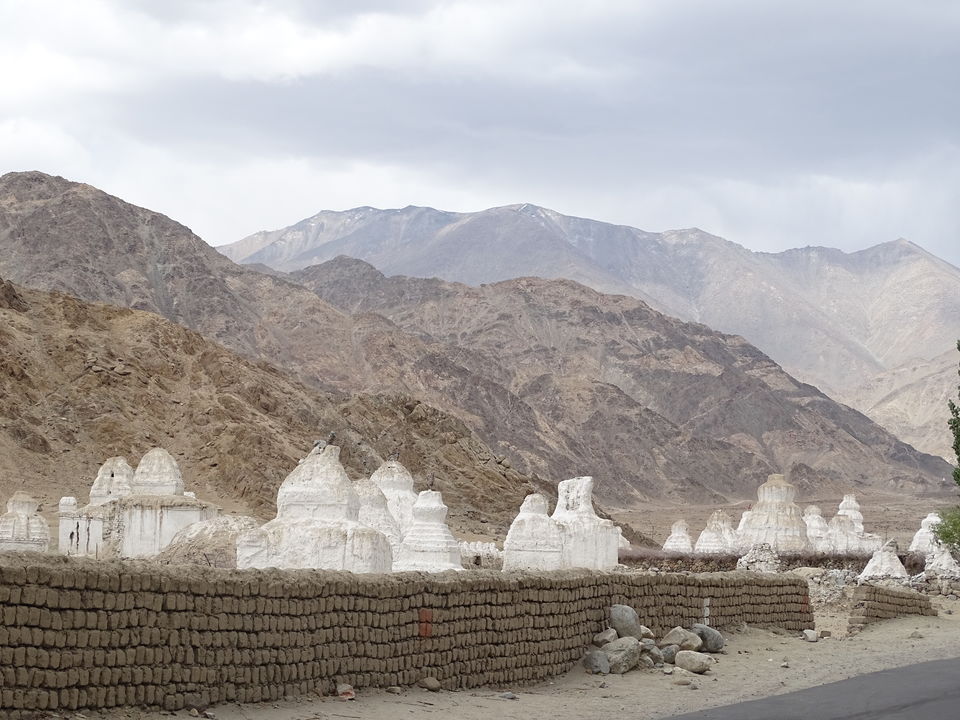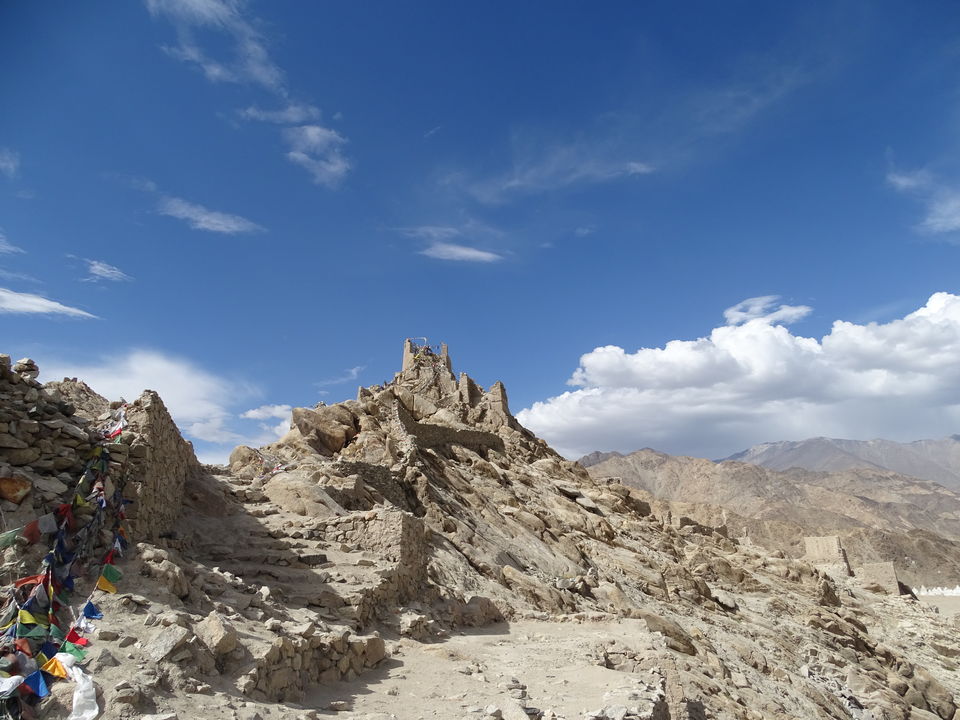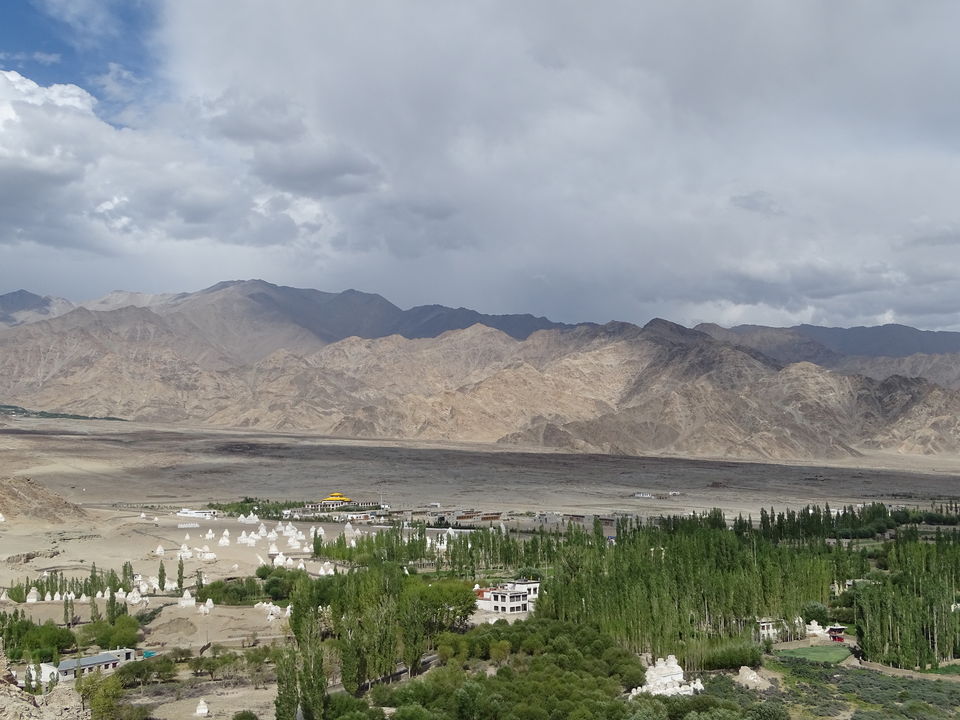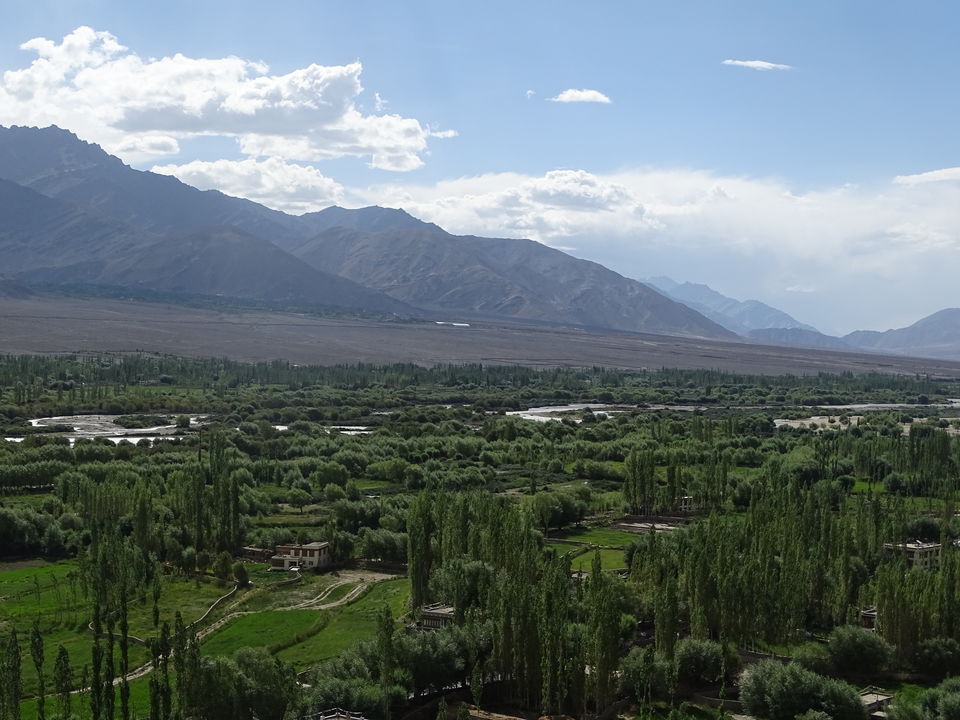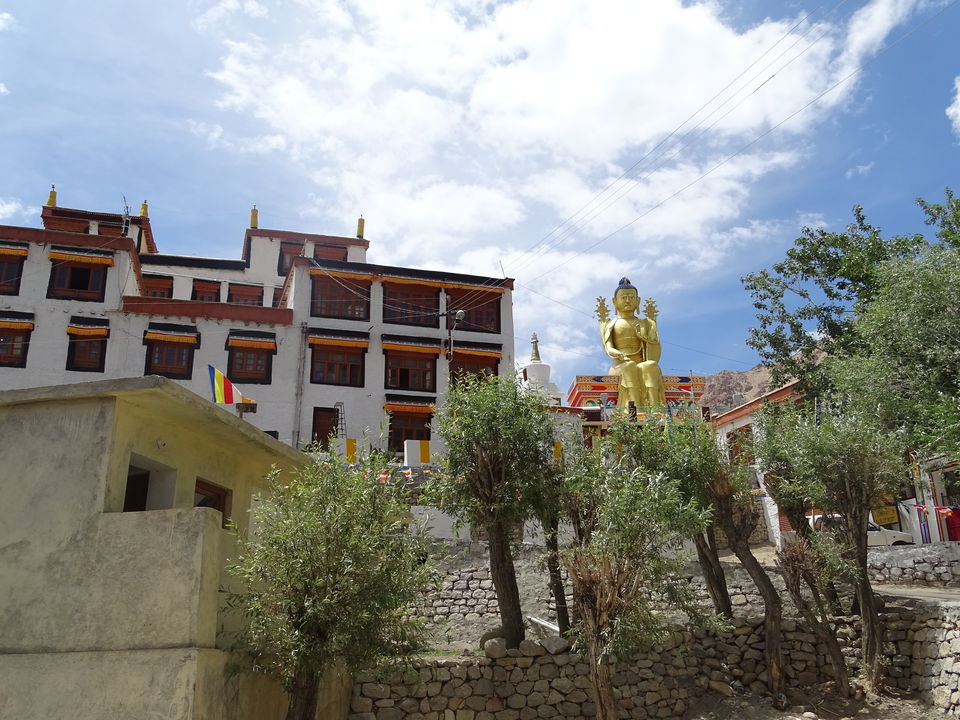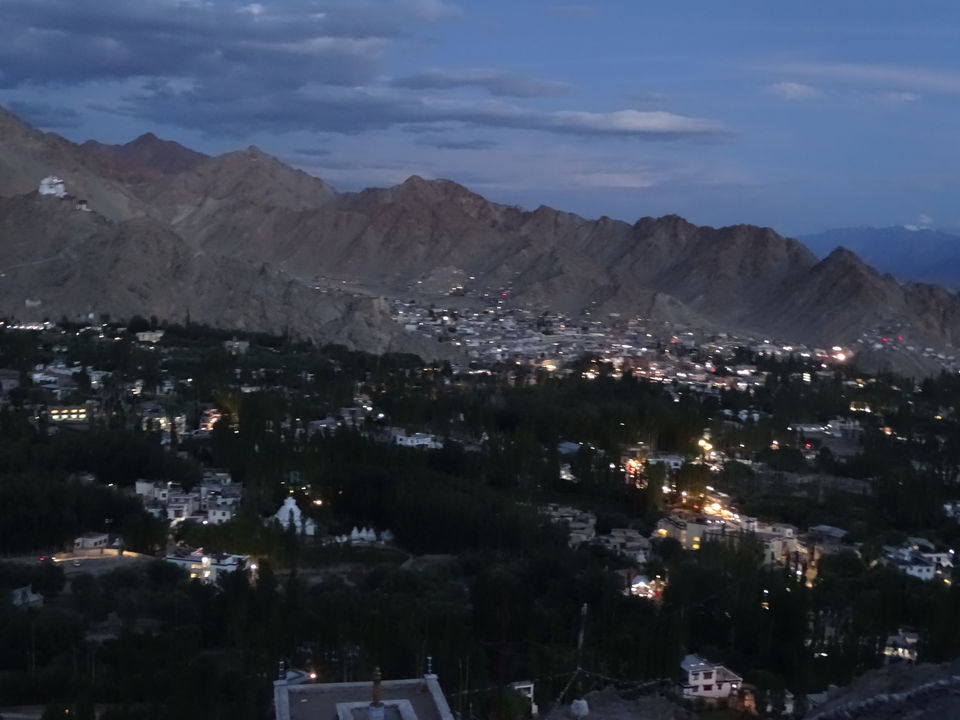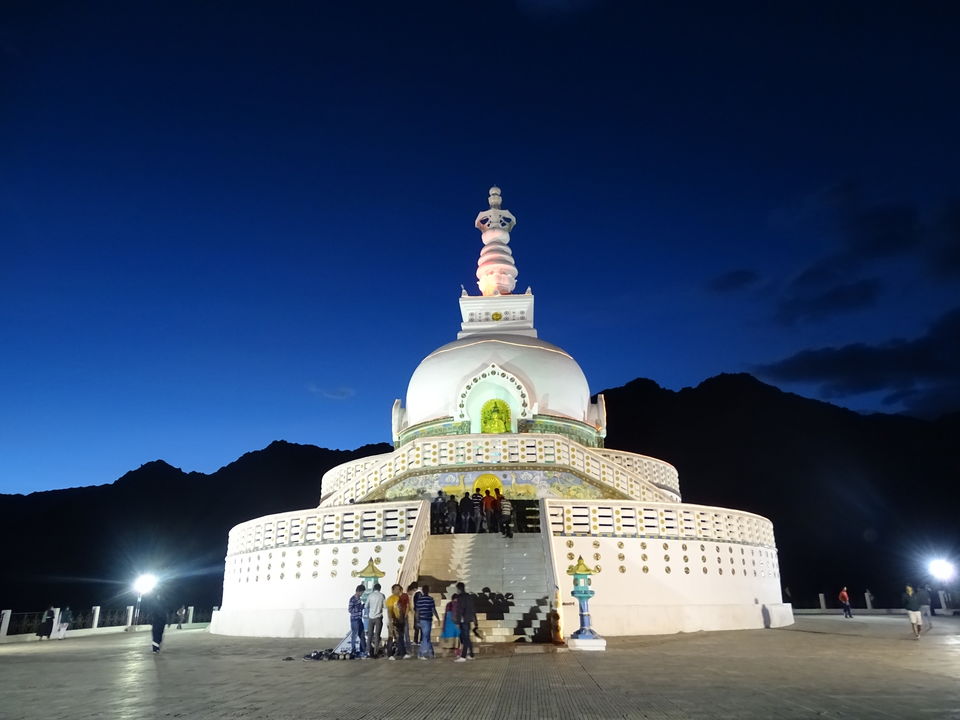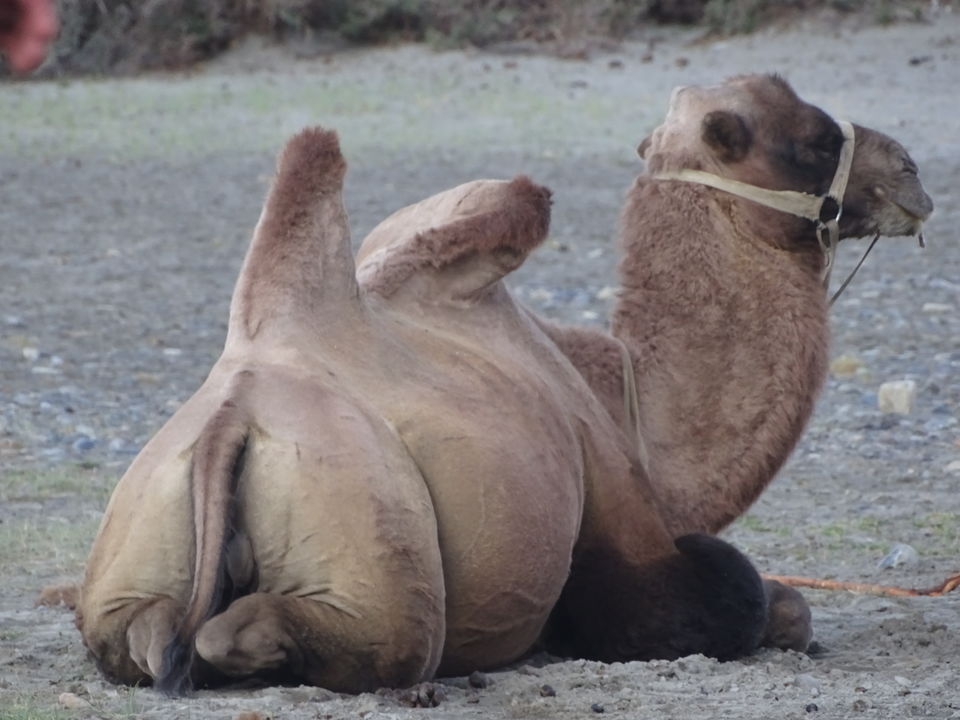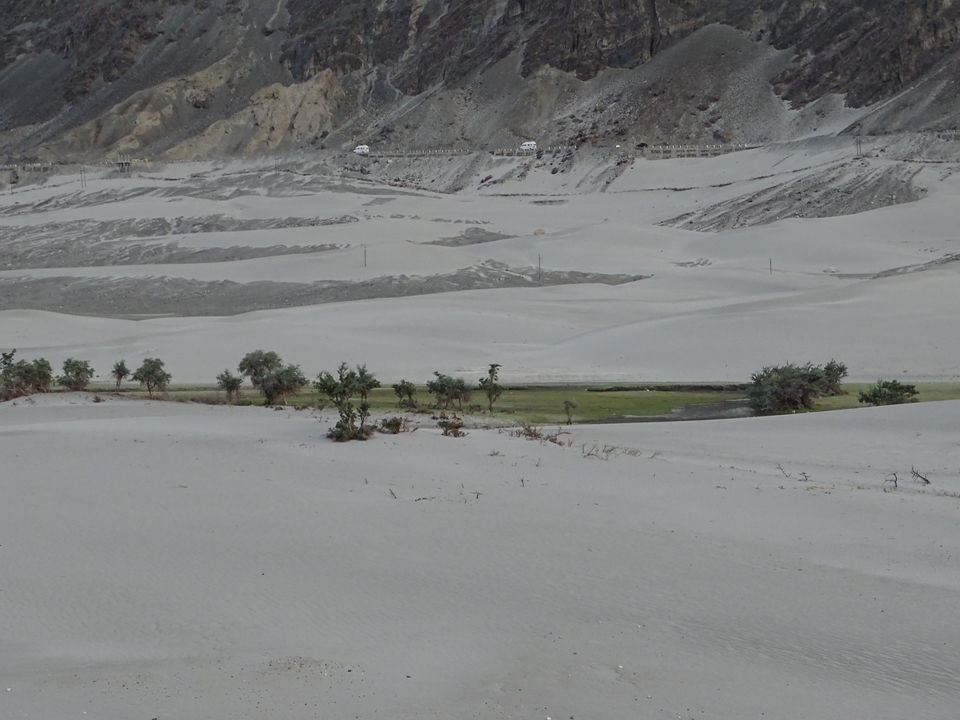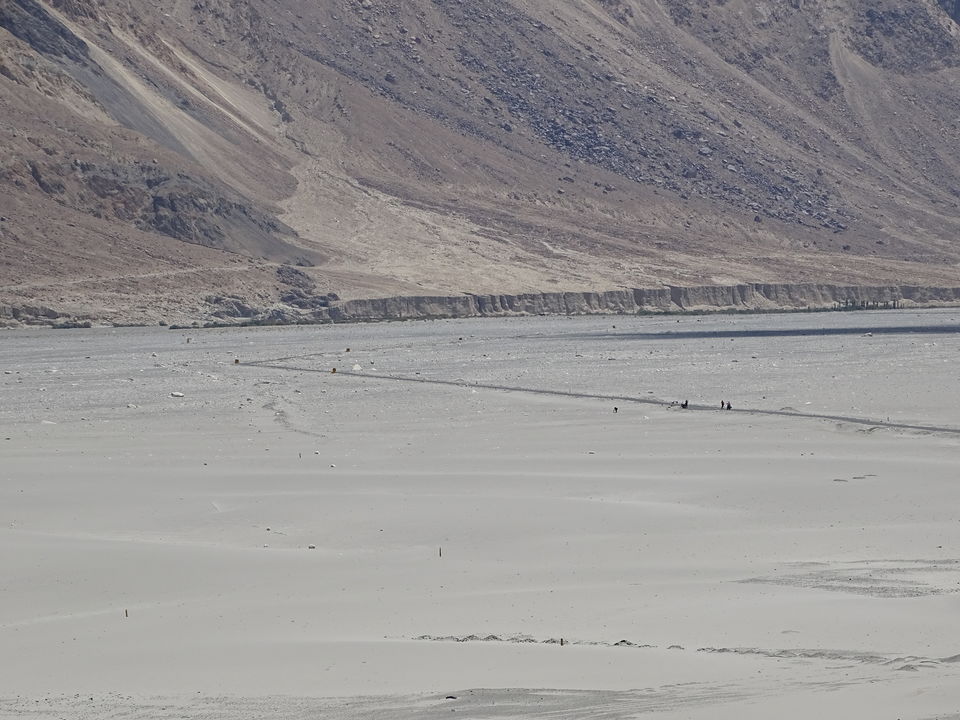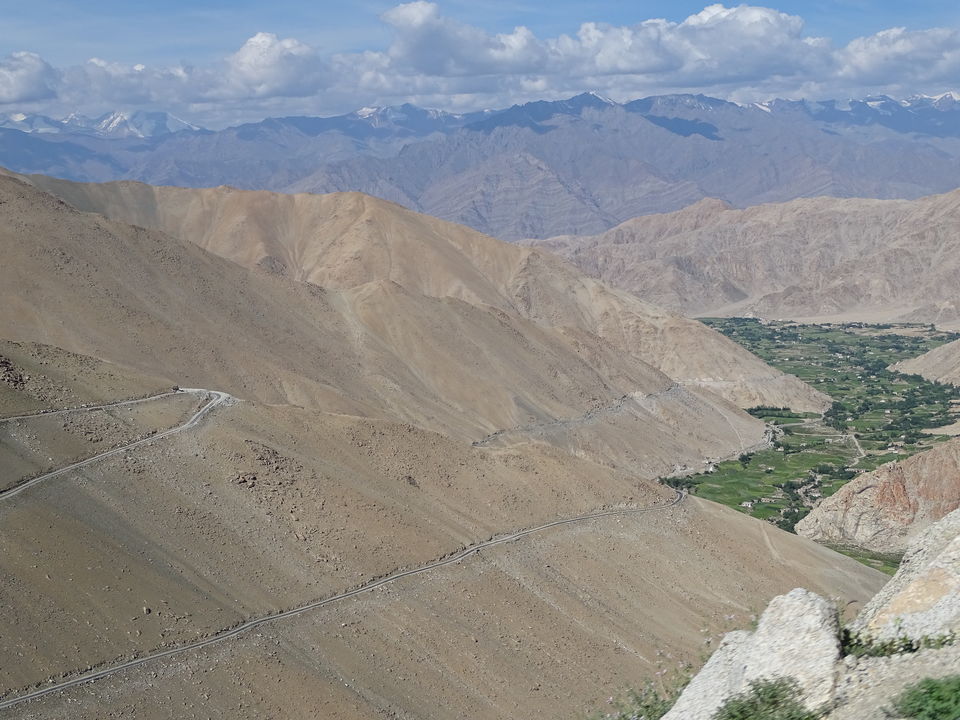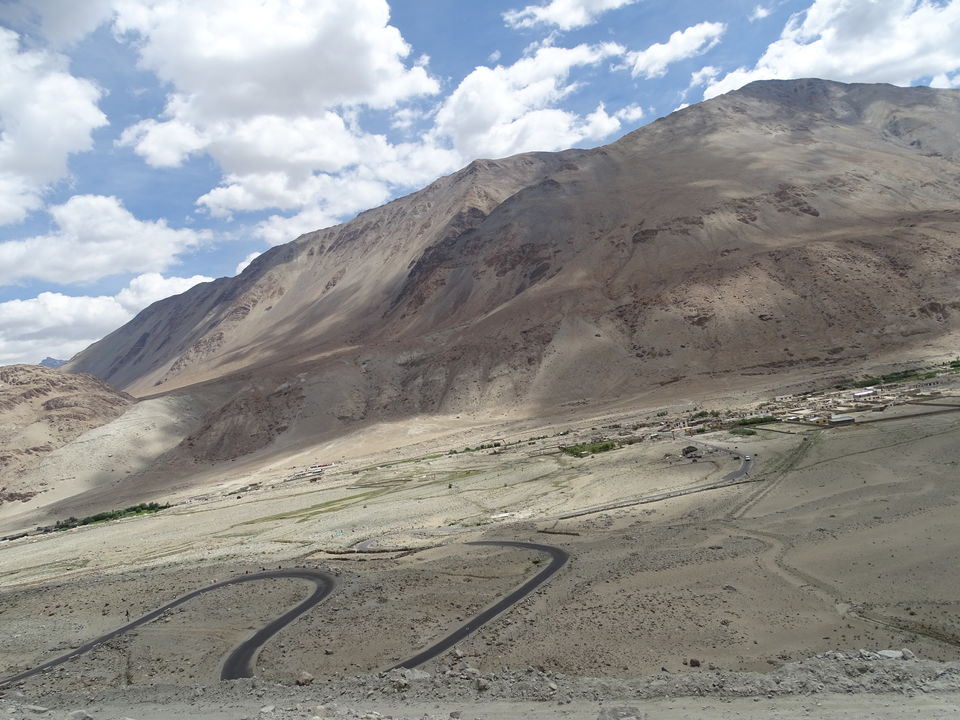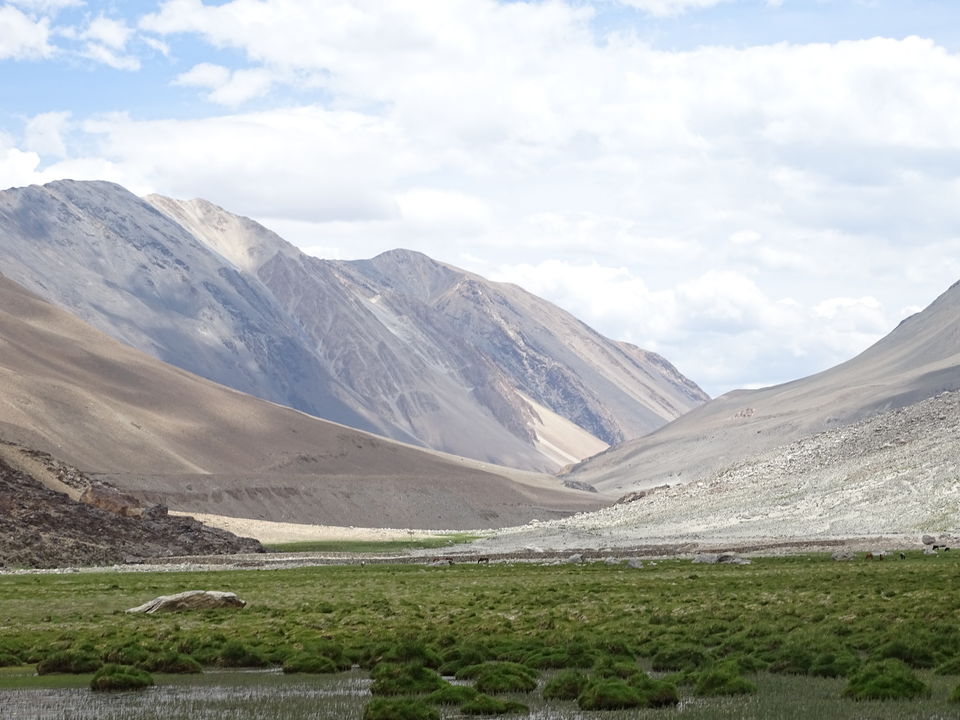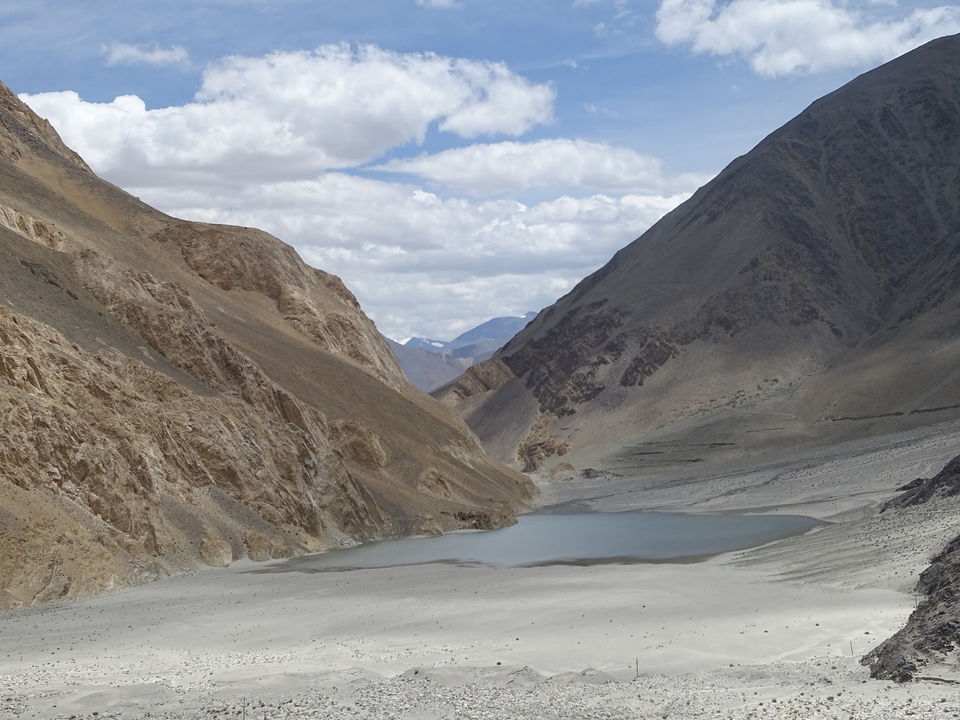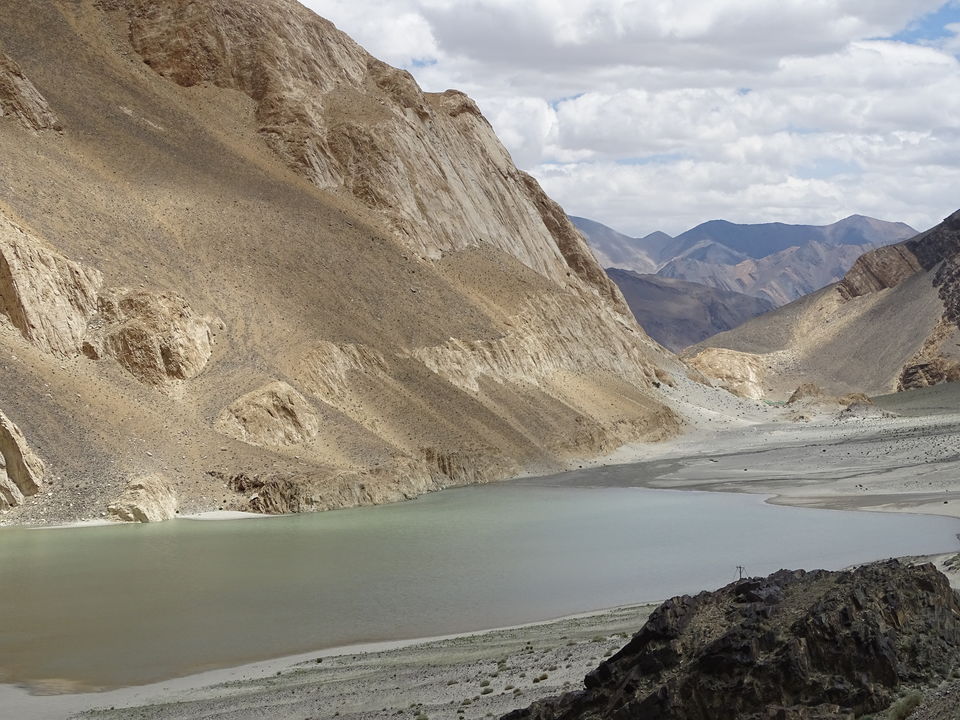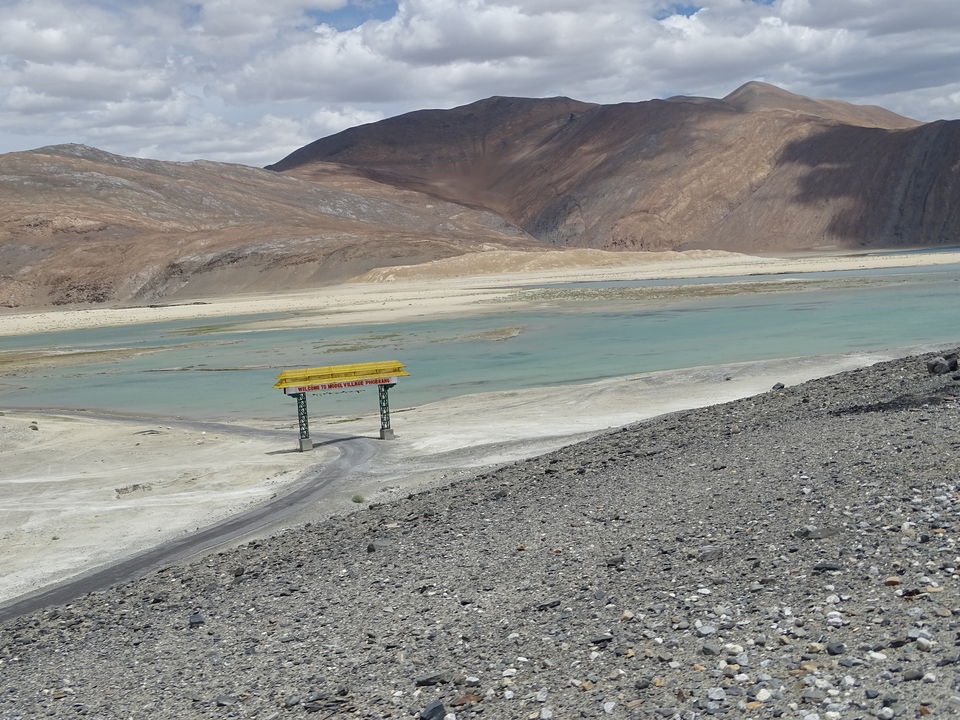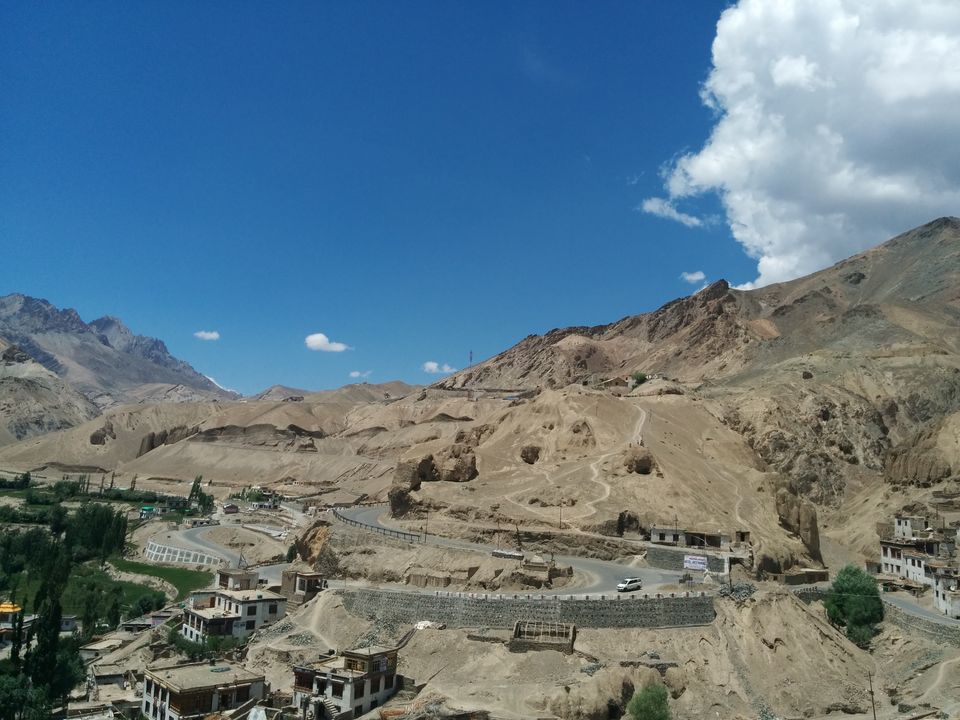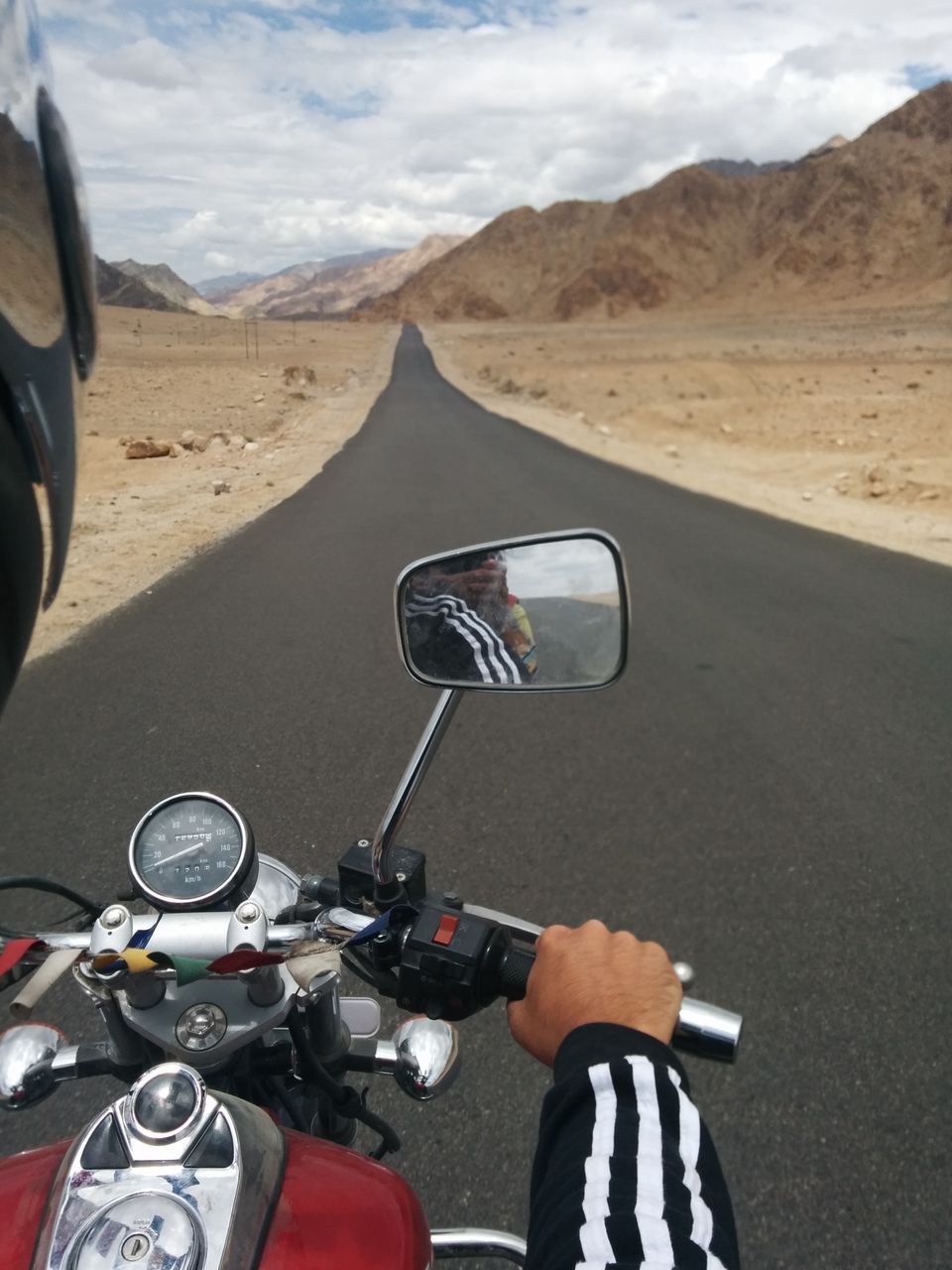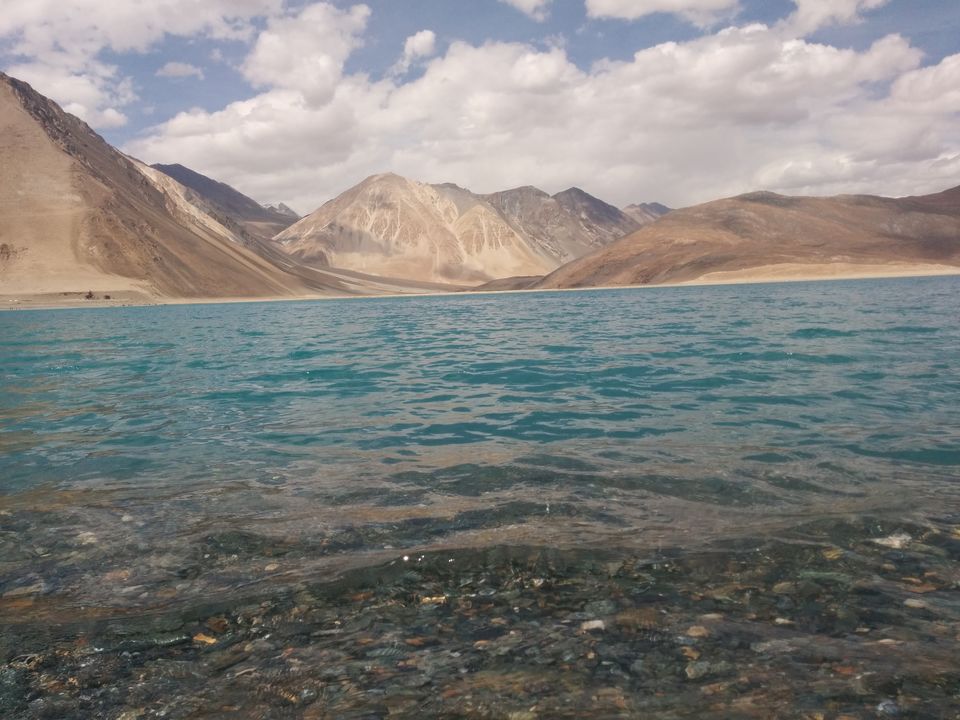 A trip to Leh ladakh was literally a dream come true for me! 1st thing that comes across the mind on thought of traveling to Leh is a road trip on bike since that's what most of your friends might have done  and also covered up in maximum number of travelogues. But what if none of the boys in your company are good bikers?? I had serious doubts about this trip being that fabulous without bikes. Well! It turned out to be not only fabulous but one of my most memorable trips ever! It might be because of this place which is one of its kind and that uniqueness compensates for everything! And yes, I had my share of bike ride as well so it was a complete trip for me J
I was traveling with my husband and 2 other friends in last 2 weeks of July 2014. We took flight from Bangalore to Srinagar. Our trip was of 10 days.
Day 1:
Reached around 3 PM at our hotel in Srinagar. We took taxi from Government taxi stand near airport till our hotel which was on Boulevard Road. We stayed at Blooming Dale hotel. Though, it's a very good hotel in terms of budget, rooms, food and services but since Srinagar is also hot in July I would recommend to book a hotel which has at least fans in rooms. That evening we went for Shikara ride in Dal Lake. Government has fixed rates for shikara rides as well which are mentioned on a board near shikara stand. It is a must 'to do thing' in Srinagar. Boating in beautifully decorated shikaras in vast Dal Lake surrounded by majestic Himalayan Mountains is absolutely romantic experience!
Day 2:
Next day we left for Pahalgam. Our hotel owner got us a taxi which was quite reasonable. We went to Betaab Valley and Kashmir Valley on horses. Don't forget to bargain while hiring horses! You can also cover these on foot in case you not in hurry! Pahalgam is really beautiful in summers. Lush green meadows and tall pine trees with snow covered Himalayas in backdrop is simply picturesque!
In evening we had little stroll around dal lake. We had dinner at Krishna Dabha which is famous for its Rajma Rice. I did not find them as delicious as hyped!
Day 3:
In breakfast we had yum Aloo paranthas at one of the many Punjabi Dabhas lined along Boulevard Road after checking out from hotel at around 8 AM. We wanted to cover up Shankaracharya Temple before leaving Srinagar but couldn't because it opens only by 10 AM. Hotel manager himself helped us getting taxi for Leh. It was Innova and tariff was Rs 16,000 one way. Rates are fixed by Government and there isn't much scope for bargaining.
And here begins my most awaited, dream road trip to Leh! There is a very good rafting place near Sonmarg. If you have time it's a must do! Unfortunately we couldn't do it because our driver told us about it once we crossed it!!
Soon views changed drastically from green valleys with streams flowing amidst them, wooden houses and pine forests to arid terrains with sand and Rocky Mountains everywhere without any sign of life or vegetation. A journey I am sure you won't get to experience anywhere else in India. Intermittently, you will see green oasis with pools of water in middle of it and sometimes inhabited by tribal people as well.
Our 1st pit stop was at Dras War Memorial. It is dedicated to all the soldiers who lost their lives at Kargil War. This place fills your heart with loads of emotions for all the lives lost in this war. It's a feeling of gratitude and pride. One can see Tiger Hill and all other peaks where war was fought from here. I kept wondering how brave our soldiers are who climb up these tough mountains in extreme temperatures of day and night and guard us from enemies!
We had our lunch at a restaurant in Dras. Also, you will see lot of locals selling fresh apricots. I had never ever tasted such delicious apricots before! We reached Kargil around 5 PM. We stayed overnight at a hotel in Kargil.
Day 4:
We left by 7-8 AM from Kargil after having breakfast at the hotel itself. Our 1st stop was at Lamayuru Monastery. It's a very old monastery situated at the hill top. It has very calm and divine environment. The view from top is absolutely amazing.
The whole route is very scenic. No matter how hard we tried to take good pictures with our DSLRs, none of them was able to do justice to the real beauty of Leh! Roads are perfectly maintained by our Indian Army. Our 2nd stop was Confluence of the Indus and Zanskar Rivers. It is the point where 2 different rivers meet each other. Different colors of the 2 rivers create a distinct line where they meet. River Rafting is also organized here but we skipped it since water was too calm for thrilling experience!
Next we stopped at Gurudwara Pathar Sahib. This is probably the world's highest Gurudwara! It has rich history associated with respect to Sikh Religion. It is maintained by Indian Army. After a long journey, this holy place is perfect halt for relaxing and having some tasty refreshments offered as Prasad by Armymen!
Then we halted at Magnetic Hill. Honestly, we did not feel any gravity defying pull here and even our driver-cum-guide seemed to be more or less unconvinced with this theory! The only good thing was the roads leading and ahead of it in vast empty grounds with mountains in backdrop and blue skies. Well, wherever you go in Ladakh, it's these beautiful roads and breath-taking landscapes which makes everything worth a visit!
We finally reached our hotel Ladakh Continental in Leh at 6 PM. It was quite hot in Leh during day time. Hotel staff had arranged table fans for each room. At night temperature had dropped and probably that was the only time when we wore our jackets! That night traditional folk dance of Ladakhi people was organized at the hotel and it was quite entertaining.
Day 5:
We hired 2 auto-geared scooters, Activa and Maestro, for local sight-seeing. Since, we 2 girls also wanted to have experience of driving amongst these beautiful landscapes and did not know how to drive bikes, we chose scooters over bikes! There are many shops in the Leh market from where you can get any kind of bike/scooter on rent.
Before you start, save routes on google maps in your mobiles. Do carry a light raincoat or umbrella along because if it starts drizzling/raining on the way, you won't find any shelter since its barren and isolated everywhere!
Our 1st destination was Thiksey Monastery. It's a very beautiful monastery with a huge Buddha Statue. It is located approx. 40-50 km from Leh. Views from the top are spell-bounding and so is the journey! We had lunch at a small restaurant in Thiksey Monastry itself.
On our way back from Thiksey we stopped at Shey/Leh Royal Palace. It's situated on a hill and has very beautiful views of whole Leh city from top but it is badly managed. One doesn't need to spare time especially for covering this up!
Next was Hall of Fame. It is a museum maintained by Indian Army. It explains various facets of Ladakh like culture, Biodiversity, history and wars in and around Ladakh. There is a special section dedicated to Siachen glacier explaining its extreme weather conditions and various equipment used by India Army to climb up and survive. A documentary on Kargil war is also shown here.
Last attraction of the day was Shanti Stupa. It's one piece of art which offers 360° panoramic view of whole Leh City and surrounding mountains. Once it lights up at night it becomes even more surreal. I had never seen such clear skies with millions of stars gazing at you! A must visit!
Day 6:
Today instead of 2 scooters we hired 1 Avenger bike and 1 Activa scooter. On uphill journeys vehicle needs lot of power which obviously auto-gear scooters cannot generate. So my husband took a bike this time but since his friend did not know driving and his wife could drive only scooters therefore we had to take one scooter. But trust me no matter what you drive.. bike, scooter or car, you will enjoy every bit of it!
We covered Alchi and Likir Monasteries today. Likir was our 1st destination. It has one of the best routes to ride a bike. This one too had a huge Buddha statue and great panoramic views to offer at the top. Soon we left for Alchi. This might look ordinary monastery from outside but it has 3-4 small temples inside which are very old. We had lunch at a small restaurant in Alchi monastery.
On our way back we again stopped at Gurudwara Pathar Sahib. Earlier we did not see it properly but this time we spent some time in exploring it and talked to army men regarding it's religious significance.
Day 7:
We left for Nubra Valley today. Got the taxi from hotel itself. We took the route via Khardungla Pass. There are other routes as well but you must take this one. Khardung La is the highest motor able road in the world. We were told because of little oxygen at the top we might feel dizziness. But we did not may be because we were acclimatized to Leh's weather since last 4 days. At top there is an army canteen where tea, snacks, biscuits, etc. are served. Last few kms of stretch near Khardungla is literally in bad condition. From the top views are absolutely enticing! You can see beautiful twists and turns of road swooshing through the mountains from top till foothills!
The whole journey to Nubra is simply exhilarating! A journey which covers Rocky Mountains, deep valleys, swift streams of crystal clear water, army camps, oasis in deserts, stupas and finally sand dunes!
We stayed at a homestay type hotel in Nubra. It was very hot in Nubra as well so don't even think of carrying any woolens. May be 1 jacket is enough that too incase of any weather emergencies or it might get cold at night! Visit sand dunes before sunset since it becomes deserted and isolated once dark. We did camel ride on double hump camel, spend some time in soaking the nature's beauty and enjoyed a traditional folk dance show at sand dunes!
Day 8:
On our way back to Leh from Nubra we covered up Deskit Monastery. Though I was quite bored of seeing monasteries by now but still went for it since our driver insisted! It's a huge one again having a grand colorful Buddha statue in sitting pose.
We reached our hotel in Leh by evening and just relaxed since next day we had to leave for Pangong Lake.
Day 9:
Left for Pangong Tso Lake in a taxi hired from hotel. Trust me when I say be prepared for a long exciting and beautiful ride through different terrains and sceneries and get ready to take loads of amazing photographs!
We had a pit stop at Changla temple. It is the third highest pass in the world. There is small temple and lots of Buddhist flags all over. We hardly spent 20-30 minutes here.
You can witness the unique blue color of the lake long before you reach there. No adjective is sufficient enough to explain its beauty and when you are told that it is just 30% and rest of it is part of China, you will not stop appreciating its magnificent grandeur! Chilled water and cool breeze will leave you shivering so don't forget to carry a jacket along even in summers. There are many vegetarian cafés and most of them named after '3 idiots' movie! One can also spend night here in camps but make reservations for it in advance.
We came back to Leh same day by night.
Day 10:
We did some souvenir shopping today at local markets. There are few Tibetan flea markets which mostly come to life in evening.
Day 11:
Left for Bangalore in a flight.
We realized afterwards that we could have easily utilized Day 10 & 11 in traveling from Leh to Delhi/Chandigarh via Manali route. I have heard this route is equally thrilling as Srinagar-Leh one with lots of different scenic views to offer. Earlier we thought we may get tired of too much traveling by road but believe me with so much of nature's beauty to soak in, you would only crave for more!