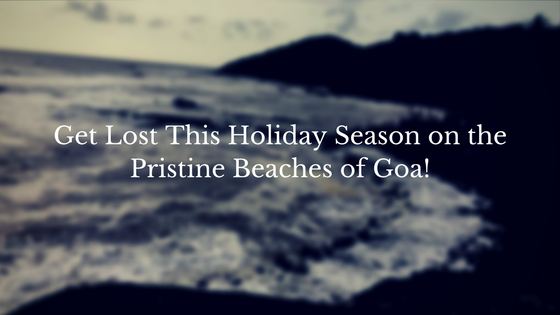 This holiday season, choose a place that appeals to the inner you. Choose Goa! Associated mostly with beautiful beaches, fun activities, and luxurious resorts; Goa is the place to be when all you want is good relaxation, food, and fun. Neatly nestled into the Western coast of India, this domestic destination is famous across the country and even the world. Beautiful landscapes, happening nightlife, and exotic beaches - that's what a vacation in Goa has in store for you. Be it Mumbai to Goa flights or Delhi to Goa flights, you will always find air tickets available to this destination. While some of you may wonder what does Goa offer besides a vibrant nightlife and mouth-watering seafood, well, let me tell you enlighten you. This domestic destination in India is home to some beautiful beaches, and by beautiful, I mean scenic and spectacular. This destination has over 25 amazing beaches that range from full-fledged party destinations to the serene and peaceful ones.

Goa's inner beauty isn't hard to see. And with such beautiful beaches in store, you can only praise and appreciate. Whether the importance is relaxation, partying or experiencing culture, Goa has beaches to satisfy all every type of traveller. So, let's take a look at these breath-taking coastlines, and do pay a visit to most of them.
1. Book a flight to Goa and head straight to Palolem. This crescent shaped and palm fringed beach comprises of white sand and stunning, panoramic views. The beach lets you indulge in relaxing walks as well as intriguing boat trips. Additionally, you will also find few beach shacks to stay in and restaurants that serve yummy seafood.