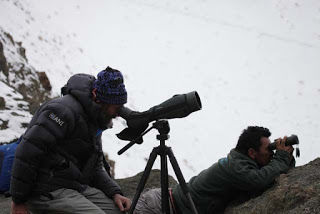 Are you a traveler, an adventurer at heart? Then an online travel aggregator is just what you need. Online travel aggregators are basically portals which serve as the meeting ground between adventure enthusiasts and tour operators. As a prospective adventurer, you can choose the best tour operator according to your budget, preferences etc. There are a quite a few very well reputed online travel aggregators who are providing the perfect meeting place for adventure enthusiasts who want to travel the world and seek adventure in unconventional places as well as tour operators who are experienced in the art of adventure , have led many adventure quests themselves before and have tie-ups with local guides in many regions so that you can have a memorable curated trip . These online aggregators specialize in providing curated or personalized trips to various corners of India. These trips might include trekking, home stays in clean local homes, wildlife spotting etc.
Adventure trip packages in India, provided by these online aggregators include trips and/or quests to faraway places at remote corners of India and it often includes frequent wildlife spotting. If you are a fan of spotting exotic wildlife and also love the mountains how about going on a quest to spot the Snow Leopard of the Himalayas? The Snow leopard is one of the most mysterious, beautiful creatures of the Himalayas. Also known as the ''grey wolf'' or the ''white ghost''. This beautiful feline who is purely white with some black spots comes down from it's natural habitat to mate with a female leopard. What a tour operator would do is include a ten-day itinerary which includes some initial sightseeing, discovering the new place, acclimatizing to the climate etc.
Next days of the itinerary includes going to the most likely places on which the snow leopard has been spotted and you get to spend some days trying to spot the leopard in its natural glory in its habitat. Aside from the Snow Leopard you also get to catch a glimpse of the other exotic wildlife of the Himalayas such as the Lynx, the Himalayan Blue Sheep, the Tibetan Argali, the Asiatic Ibex, the Red Fox, the Tibetan Wolf etc. You will also likely have another one of a kind adventure experiences like enjoying the unique Ladakhi experience by staying at the local homestays, visiting the local tea gardens and having a taste of the unique organic teas, trekking etc.
So if you are an adventure enthusiast then you should visit the portals and discover some of the best and most reputed travel aggregators to help you choose the best tour operator with whom you can have the perfectly memorable adventure.