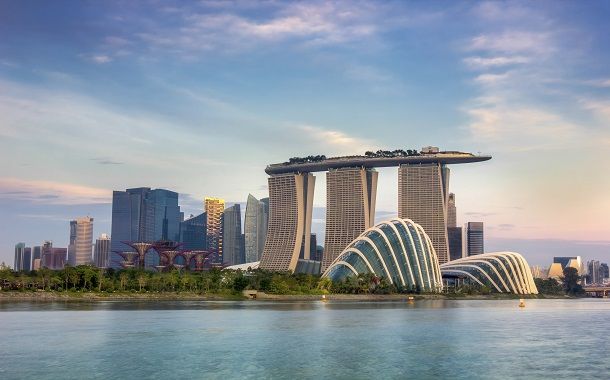 Aaahh.. the Island- City State! The fun and colorful, great for life Singapore! Not only is it a global financial center but also one of the most beautiful and exciting places on earth and one of the best vacation destinations in Asia. With its vast variety of activities that are entertaining to both children as well as adults, its picturesque tourist spots that allow you to have not only a memorable time but also, AMAZING pictures and let's be honest, vacations call for innumerable selfies in beautiful places to show off on social media, am I right?
Get your Singapore tour package sorted- 5 places you must visit
However, there is so so much that Singapore offers that it can be impossible to cover all tourist spots if you have a very limited amount of vacation days or are on a very strict budget. So here to do your job of selecting which places to visit absolutely is a list of places that you must ABSOLUTELY visit when in Singapore.
1.Universal Studios: This had to be the first! If you are a honeymooning couple or a family, this place is super fun for all. Sightseeing is a routine that all vacations encompass, but what could be better than being around beautiful and fun scenes with a mix of a little adventure! Yes, you read it right, adventure! This amusement park is a one of a kind interactive park which is divided into several themed ones containing over 20 attractions; these zones include Madagascar, Shrek, Jurassic Park to name a few. The tallest 'dueling' rollercoaster in the world is in Singapore Universal Studios. It is the PERFECT place for people seeking a little adventure.
2.Singapore Zoo: Full of rare animals and well, famous for it, the Singapore Zoo offers you a chance to have breakfast with an Orangutan! Talk about once in a lifetime opportunity! Sounds fun right? Yes, it is true. The Singapore Zoo gives you a chance to interact with the animals very closely. It is a very popular choice among children as well as kids.
3.Merlion Park: Half lion, half fish, this Singapore beauty is one of its kind throughout the world! When in Singapore, a souvenir from this place is a must! Situated at Marina Bay, which again is a very popular tourist spot, this iconic statue is the pride and presumably the most remarkable monument of Singapore.
4.Gardens by the Bay: Situated at the Marina Bay, also known as the Urban Jungle, this beautiful tourist destination is perfect for those who want to enjoy the natural scenic beauty without having to trek! Most famous for its Supertree Groves, this place is a superb mix of nature and the city. The supertree grove showcases a bundle of 18 trees atop which is situated the OCBC Skyway, a 419 feet long walkway that gives you the chance to view both sides of the gardens.
5.Jurong Bird Park Overview: Featuring the world's tallest man-made waterfall and taking pride in being the world's largest walk-in aviaries, this city special gives you the chance to witness free-flying birds immigrating into Singapore's tropical climate from Africa and South America!
Choose your Singapore holiday packages for your holidays! If you are looking for cheap holiday packages, then Mumbai to Singapore packages are the best option.Keep an eye out for Mumbai to Singapore flights and travel whenever it suits you.