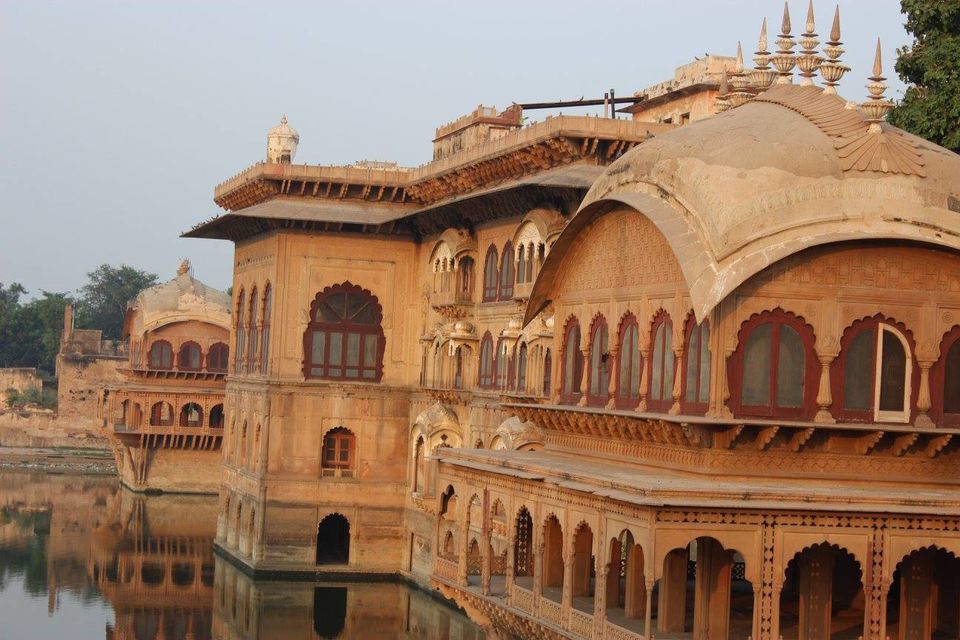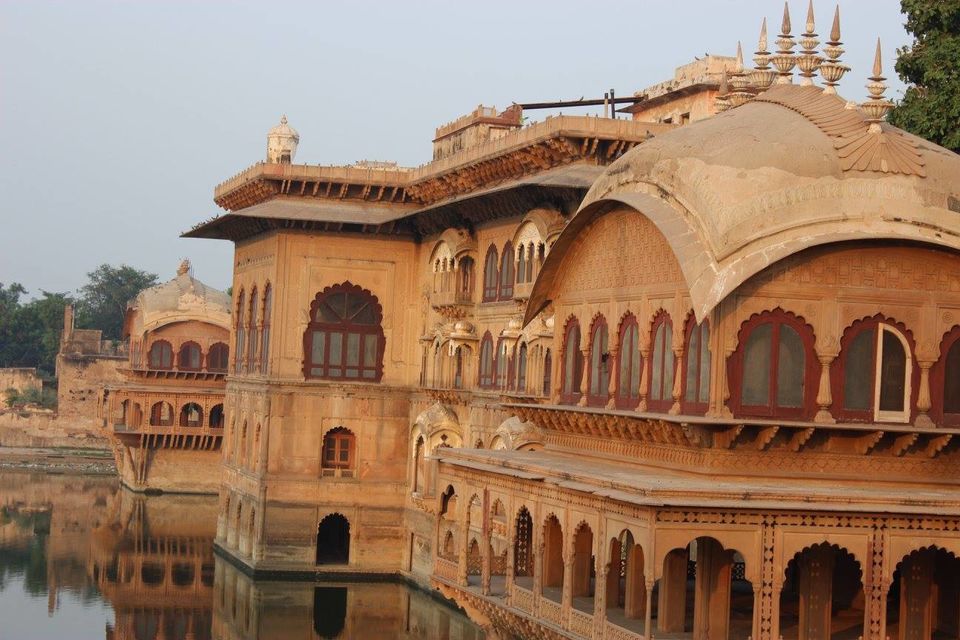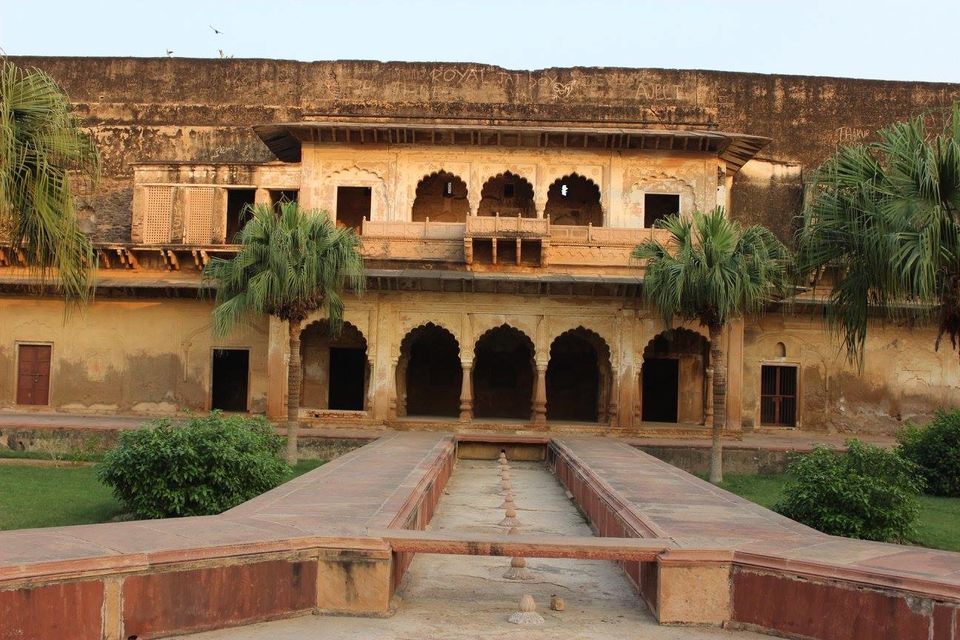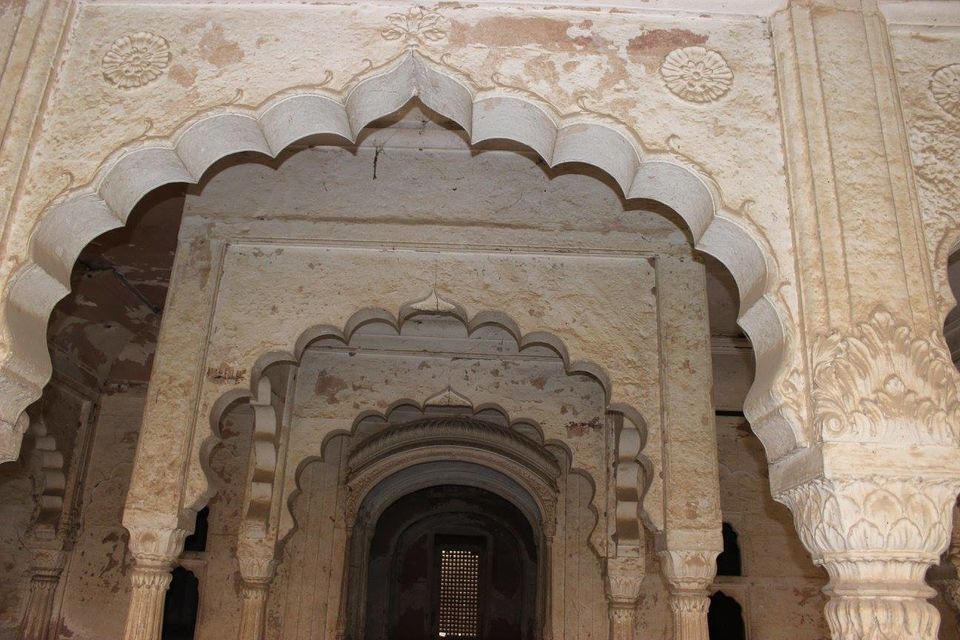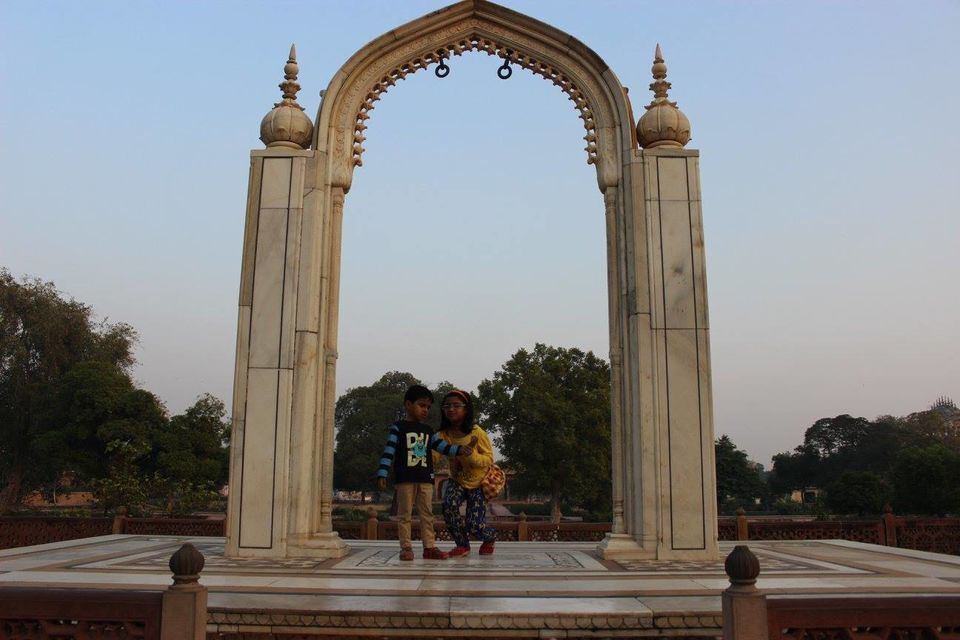 A sudden gateway plan in Diwali weekend of 2015. Nothing could have been better than Bharatpur. Delhi to Bharatpur is about 230 km and takes about 4 hours to travel if started early via car. You can take a train too. There are several trains that run between Delhi and Bharatpur. The most popular one being Kota Janshatabdi which takes 2 hours to reach your destination. If travelling with family and kids, I will suggest take a car.
 While travelling via car, you may choose to take the Mathura - Vrindavan route and may add on some religious angle to your trip.
We opted for Laxmi Niwas Palace at Bharatpur to stay, which itself is worth a visit and stay. It's a Palace itself as the name suggests. Beautiful property with puppet show arrangements for kids etc.
Coming back to the travel part Bharatpur has some beautiful things to offer. First is the Bird Sanctuary (which is also known as Keoladeo Birds Sanctuary), Deeg Palace, Loharghar Fort to talk about.
After reaching Bharatpur, we quickly freshened up and had our lunch at Laxmi Niwas. Then we took our car towards Deeg. Deeg Palace is about 30 – 32 km from Bharatpur, and you can be guided throughout the rout by google map.
Deeg Palace is considered to be the summer resort of the Jaat Rulers. You need to take a ticket before you enter, which is basically for the visit to Jat King Surajmal's Palace. It has been turned into a museum now.  They Charge you Rs 5 per person(Indian). The museum depicts the living and the lifestyle of the Jat Rulers. The chandeliers, the lamps, the carpets, the furniture's all shows how sophisticated taste of living the rulers had.
Deeg palace is also known as the water palace because of its amazing fountains. The palace also has some beautiful gardens all around, which is said to be inspired by Mughal garden. Now a days the Fountain show happens only twice a year – 4th Feb and on the 8th day after Raksha Bandhan. It is believed, during Holi, the fountains sprayed up colourful water.
The gardens are huge, well maintained and houses different variety of flowers. You will find the locals relaxing all around the compound. There is a White marble swing structure, which is believed to be of Nur – Jahan's, which the Jats brought as war trophy.
The Palace is open from 9am to 5 pm. Friday closed.
Done with Deeg we headed towards Loharghar Fort, but due to some strange reasons the entry was closed, and we could not visit it. Sulking tremendously, headed towards Bharatpur Palace or the Bharatpur Government Museum. It is located in the heart of Loharghar Fort and is open from 9 am to 5 pm. I forgot the entry fee amount but you need to buy one to enter the main museum.
This Palace was also known as Kacheiri Kalan and used to serve as administrative office to the Jat Rulers.
We ended up the day with this beautiful puppet show arranged at our hotel at night.
Next day was quite adventurous as we were visiting the most famous place of Bharatpur – The Bird Sanctuary.
The Bharatpur Bird Sanctuary also known as Keoladeo Ghanna National Park derive its name from Keoladeo Temple or Shiv temple located in its enclosure. It houses various species of birds. Bird lovers from different places flokin this place to have their beautiful looks. You can walk down the entire park or may hire a rickshaw. I will advise for a rickshaw ride. The rickshaw pullers are themselves half a guide.
To compensate the injustice of Lohargarh Fort, we decided to visit Fathehpur Sikri while returning back to Delhi. It took us 40 min to reach Fathehpur Sikri from Bharatpur. The roads are quite nice and smooth.
Once we parked our car at the main parking, we took a Tanga ride to the destination.
Fathehpur Sikri was once the political Capital of Mughal emperor Akbar, is now a World Heritage site.
Its an architectural wonder. You need to take a guide to understand the detailing's of the locations, halls, palaces, mosques and also the local stories related to the monuments.
The monuments you have to look at are Buland Darwaza, Diwani Khas, Panch Mahal, Tomb Of Salim Chisti, Palace of Jodha Bai, Birbal Bhawan, Diwan –I Am.
You should have ample of time with you to visit this place. Be at your most comfortable dress and shoes, as it takes a lot of walking.