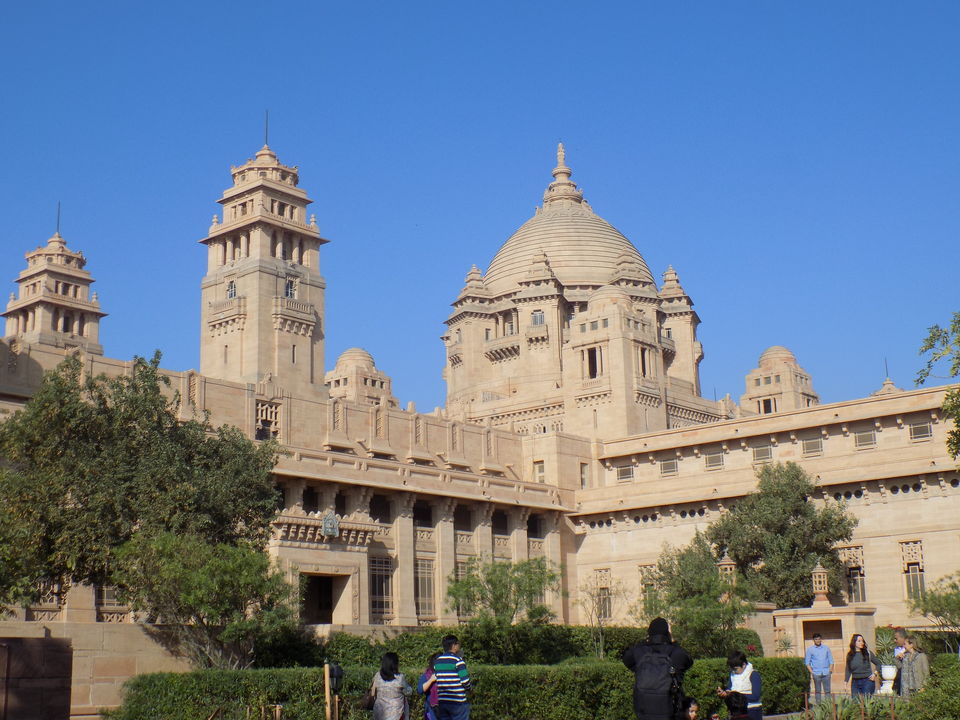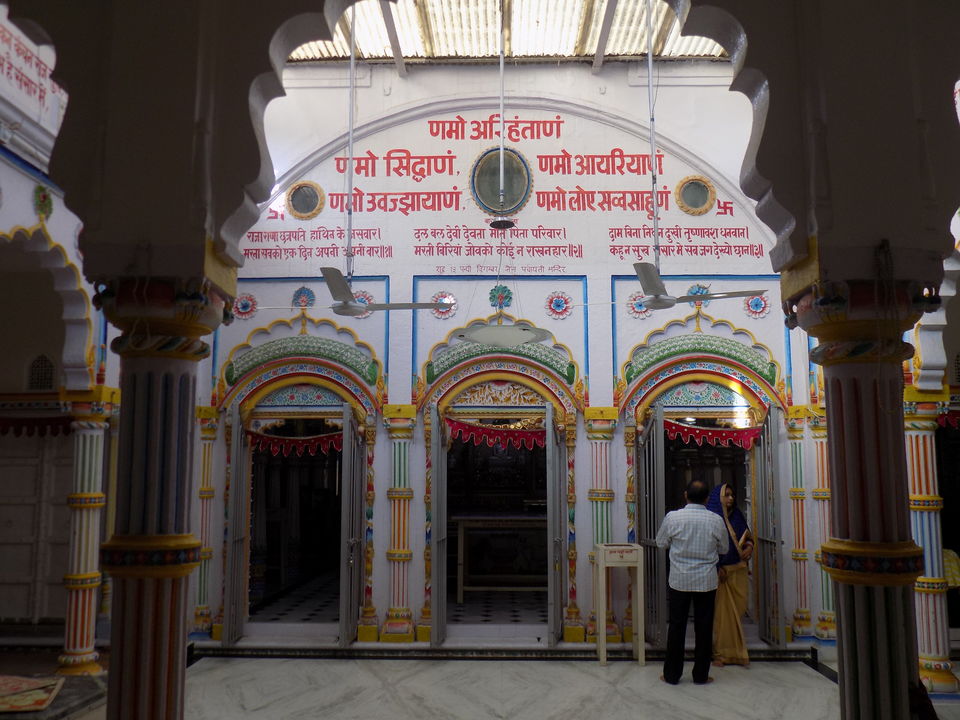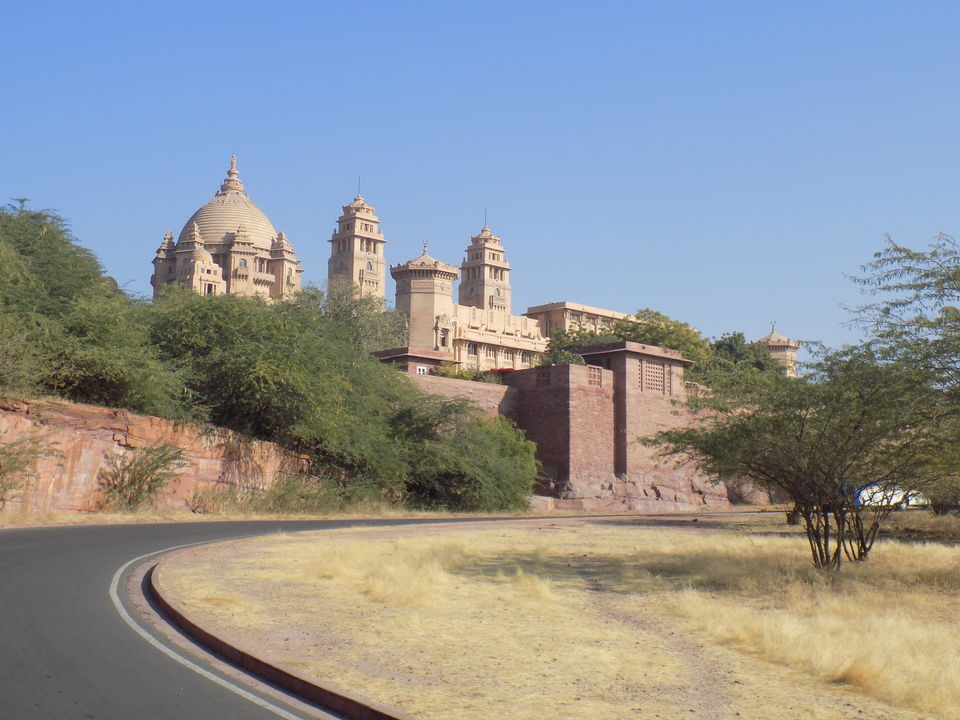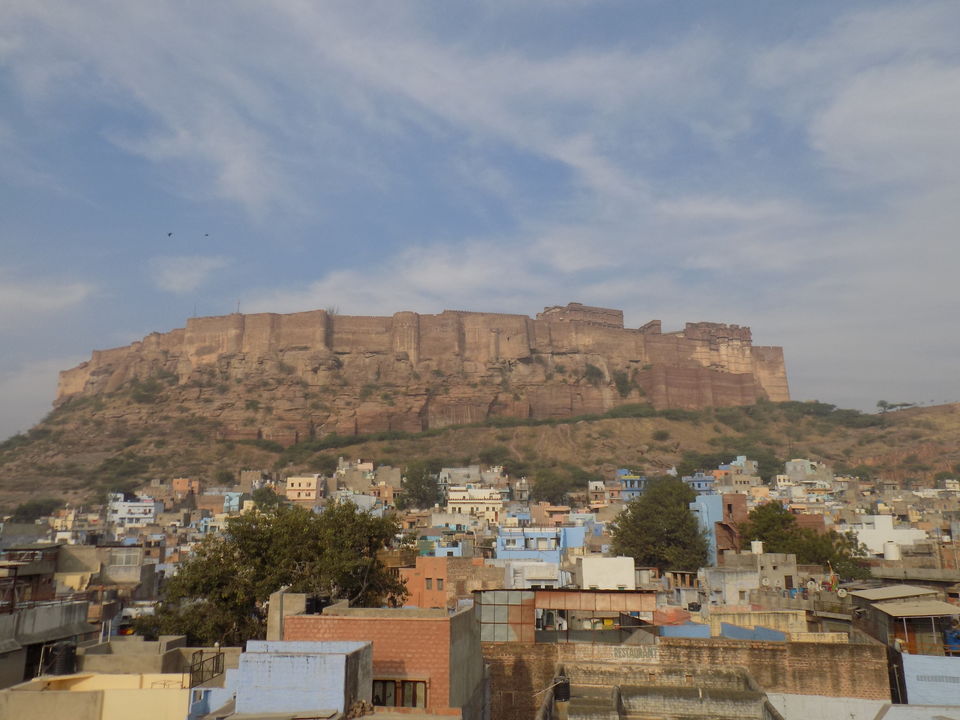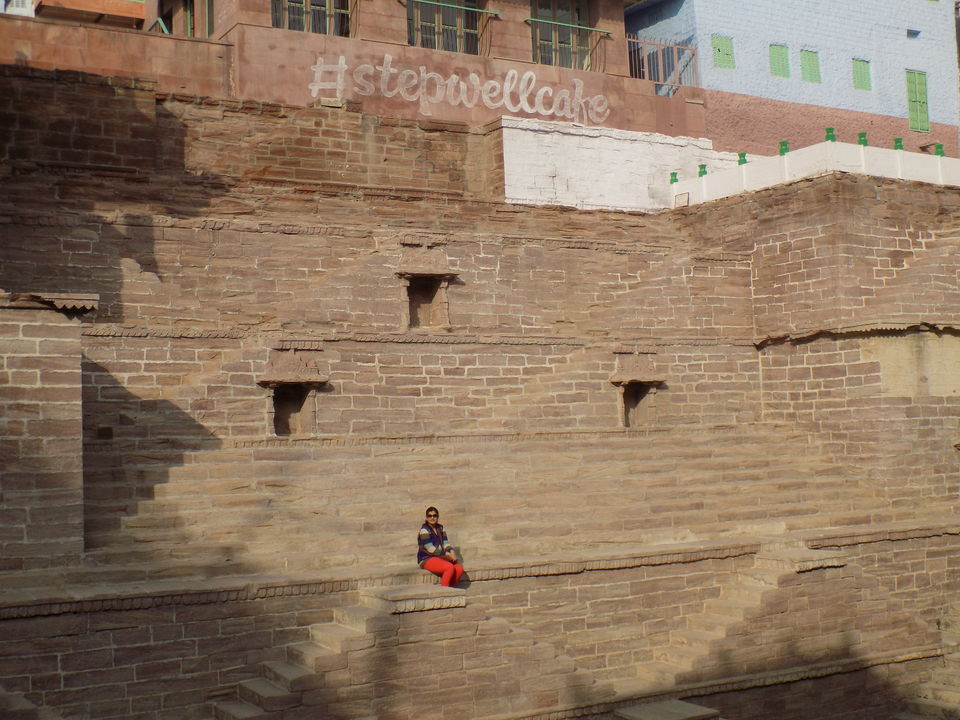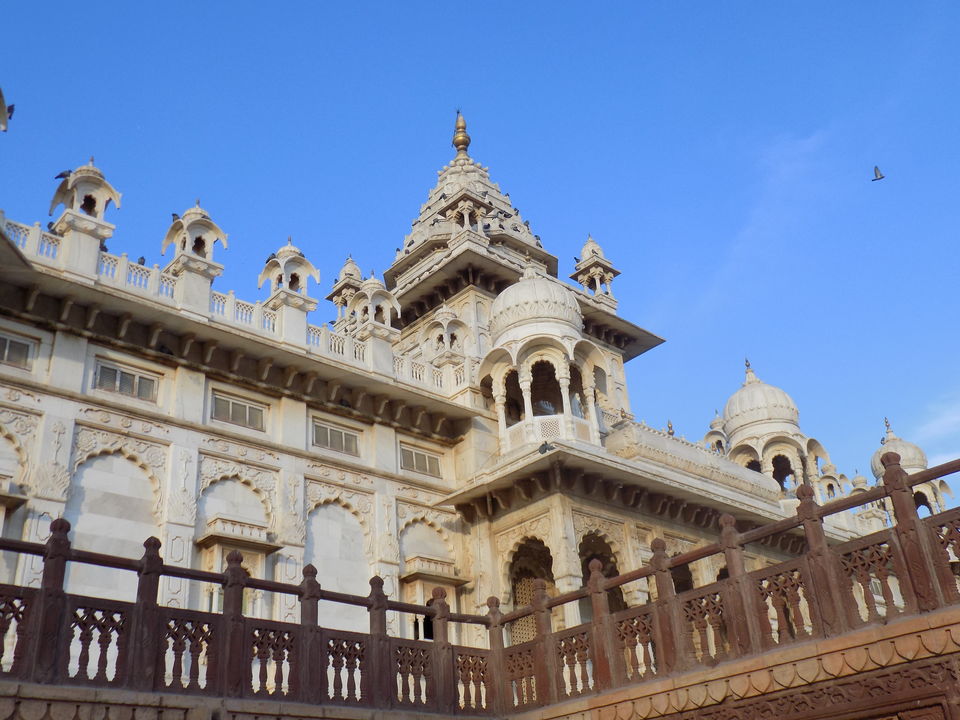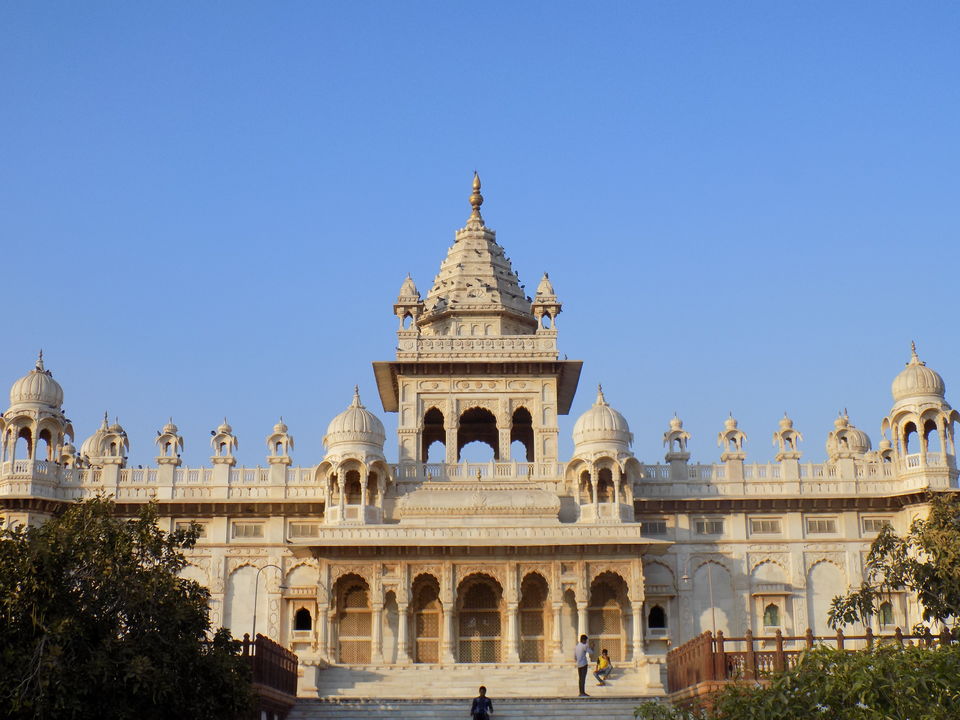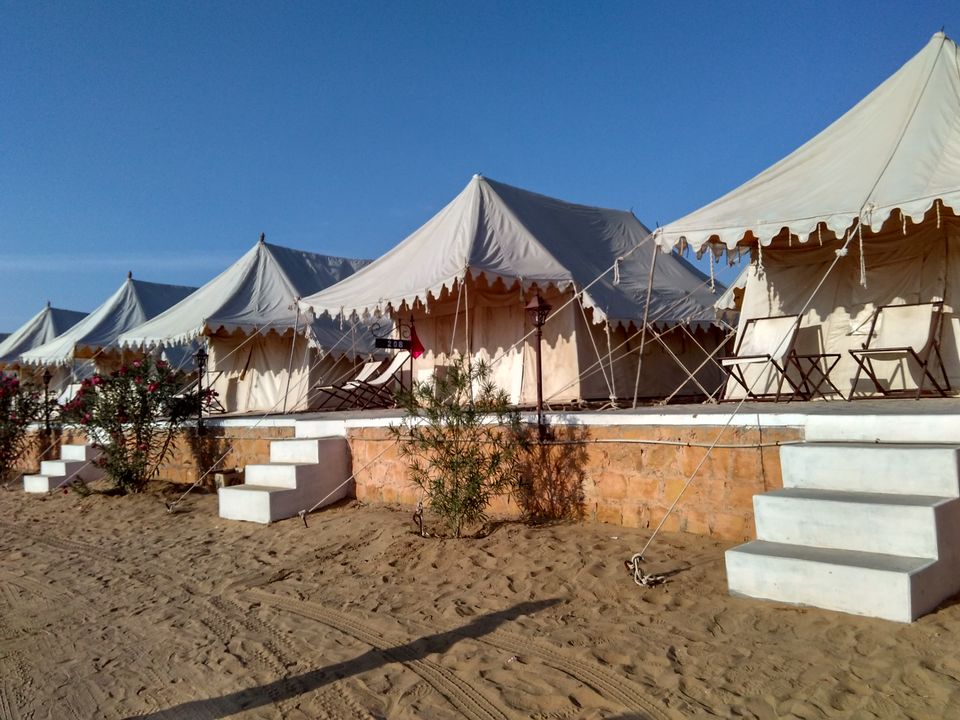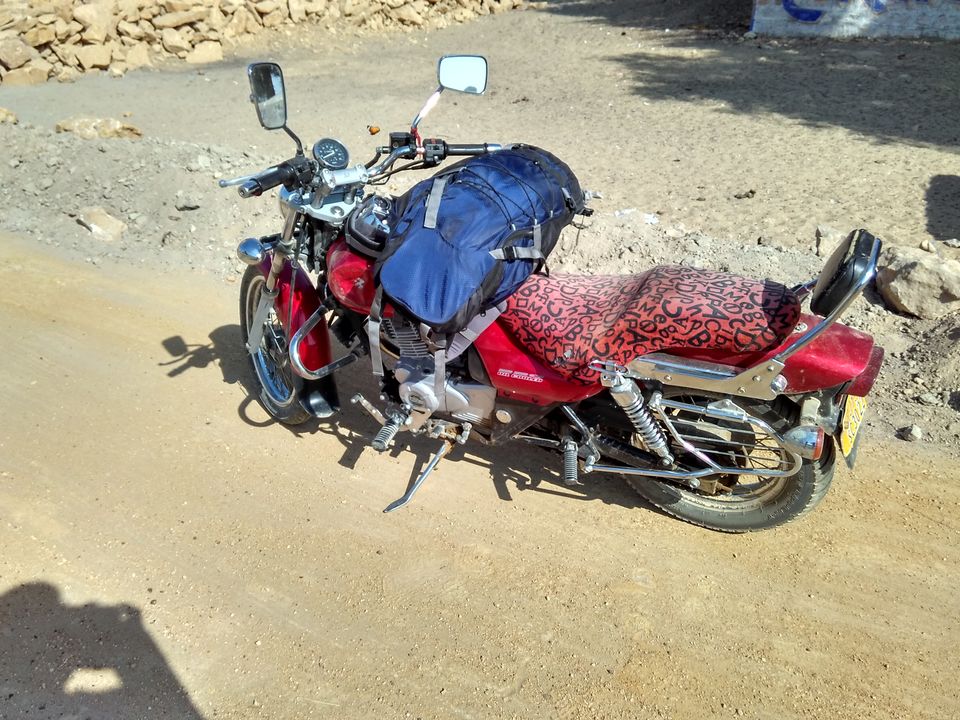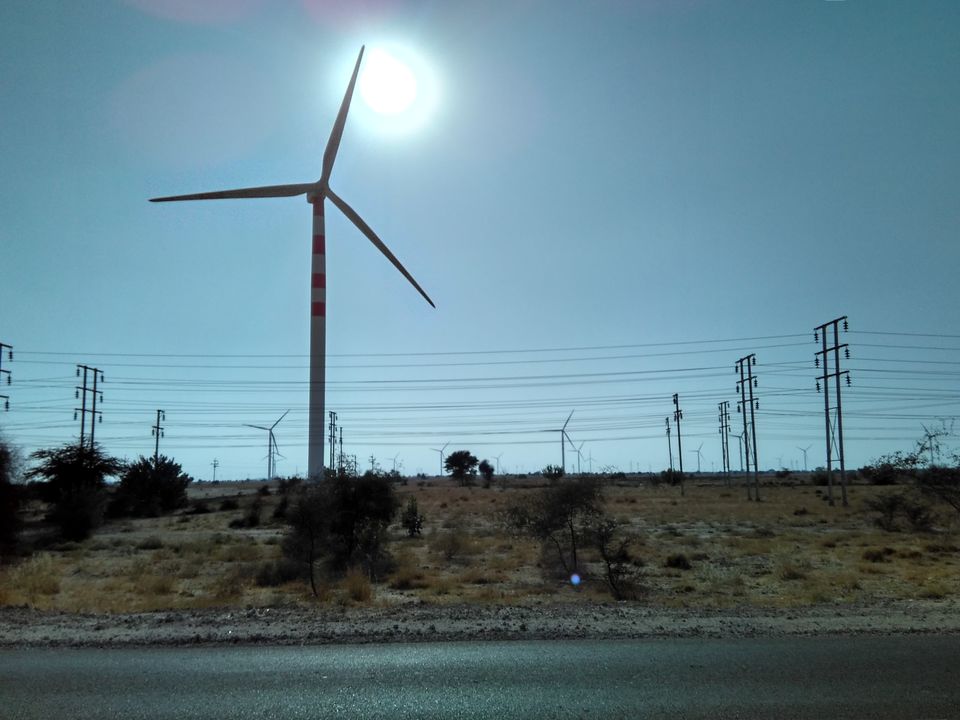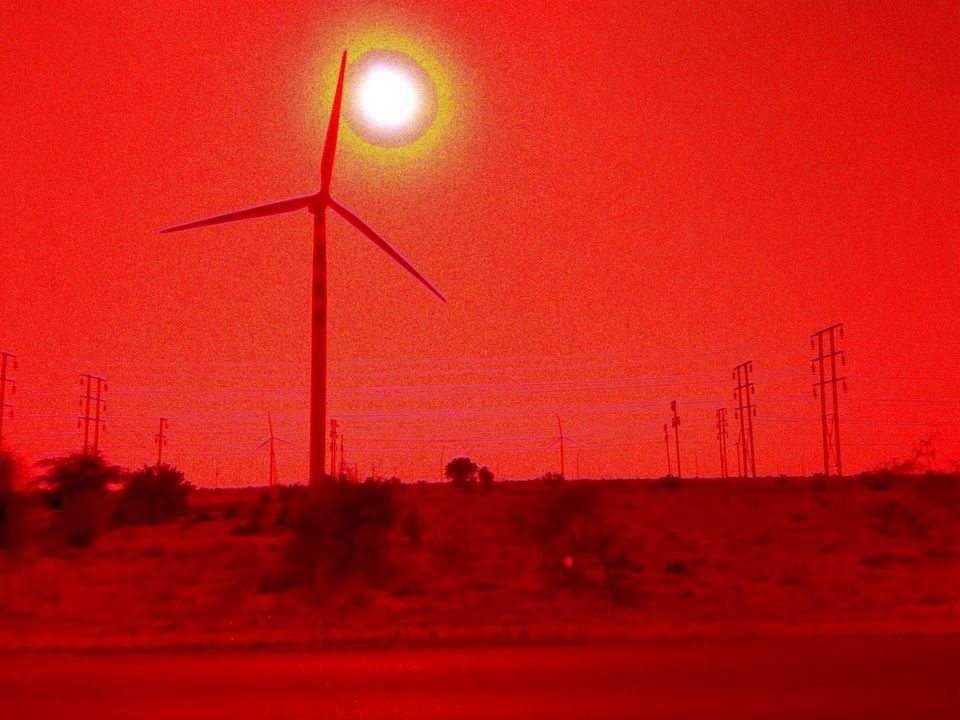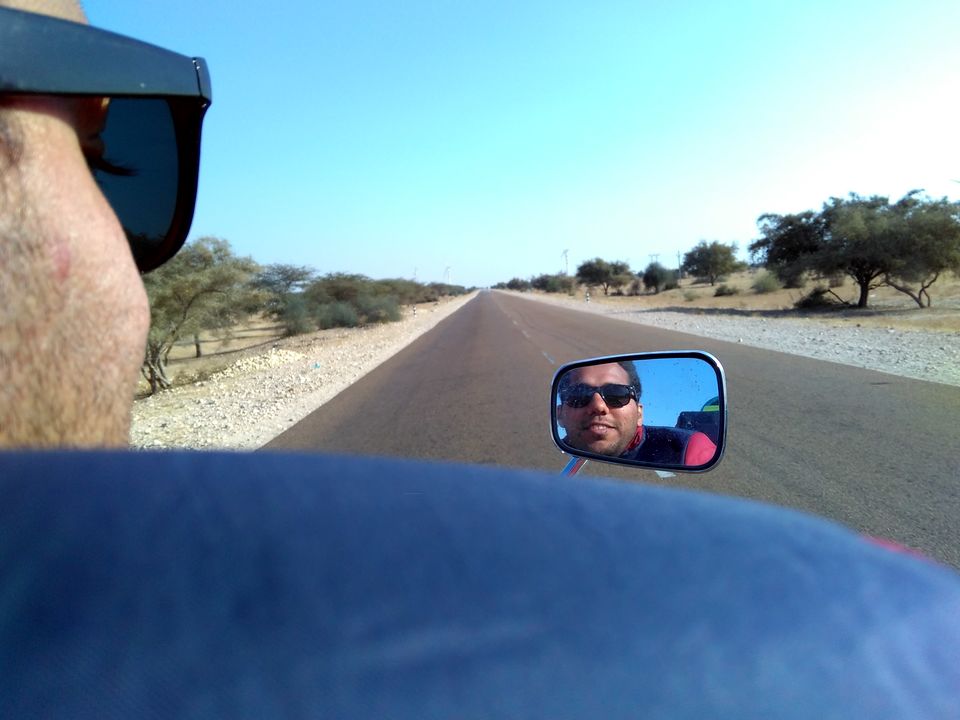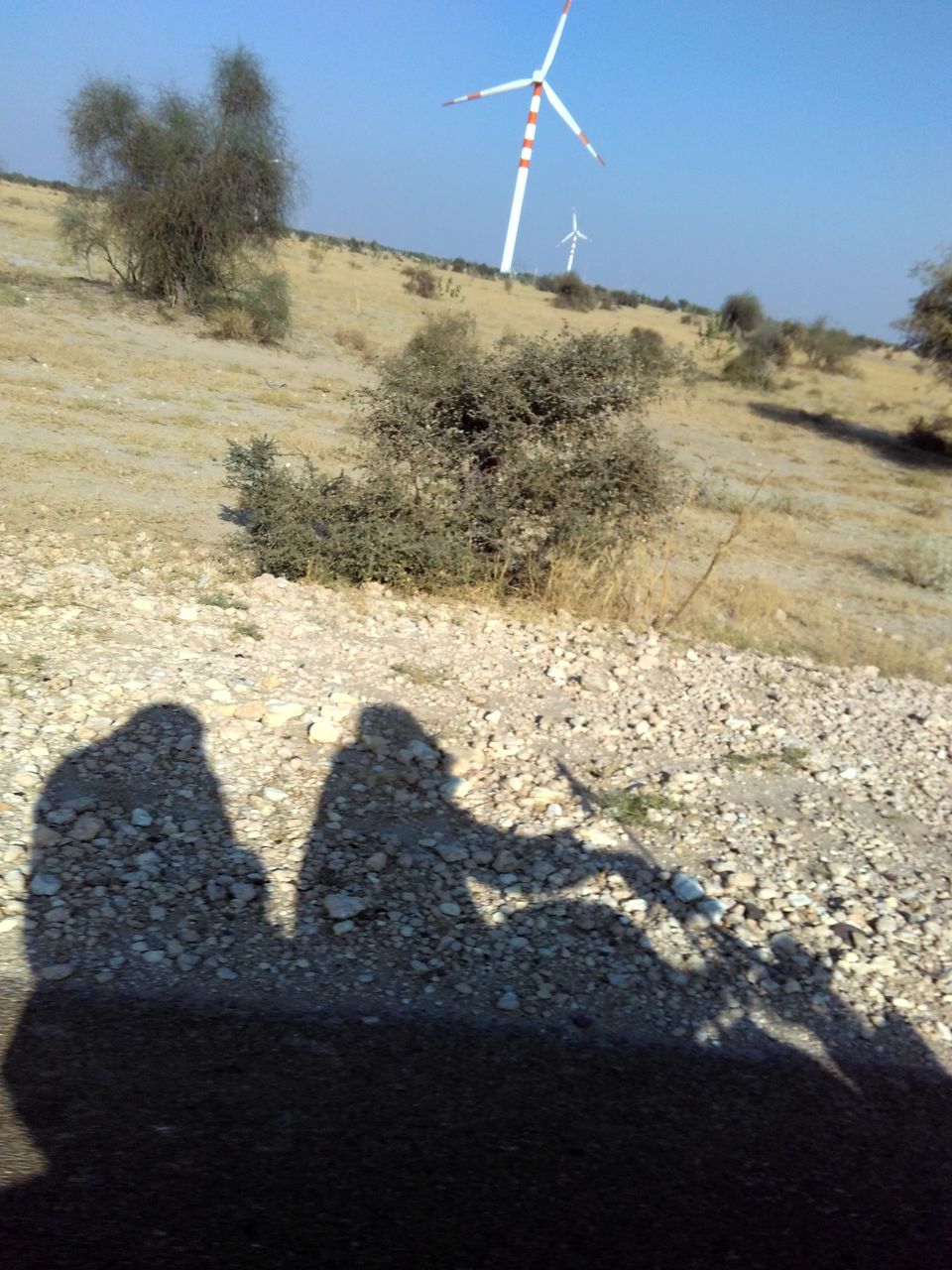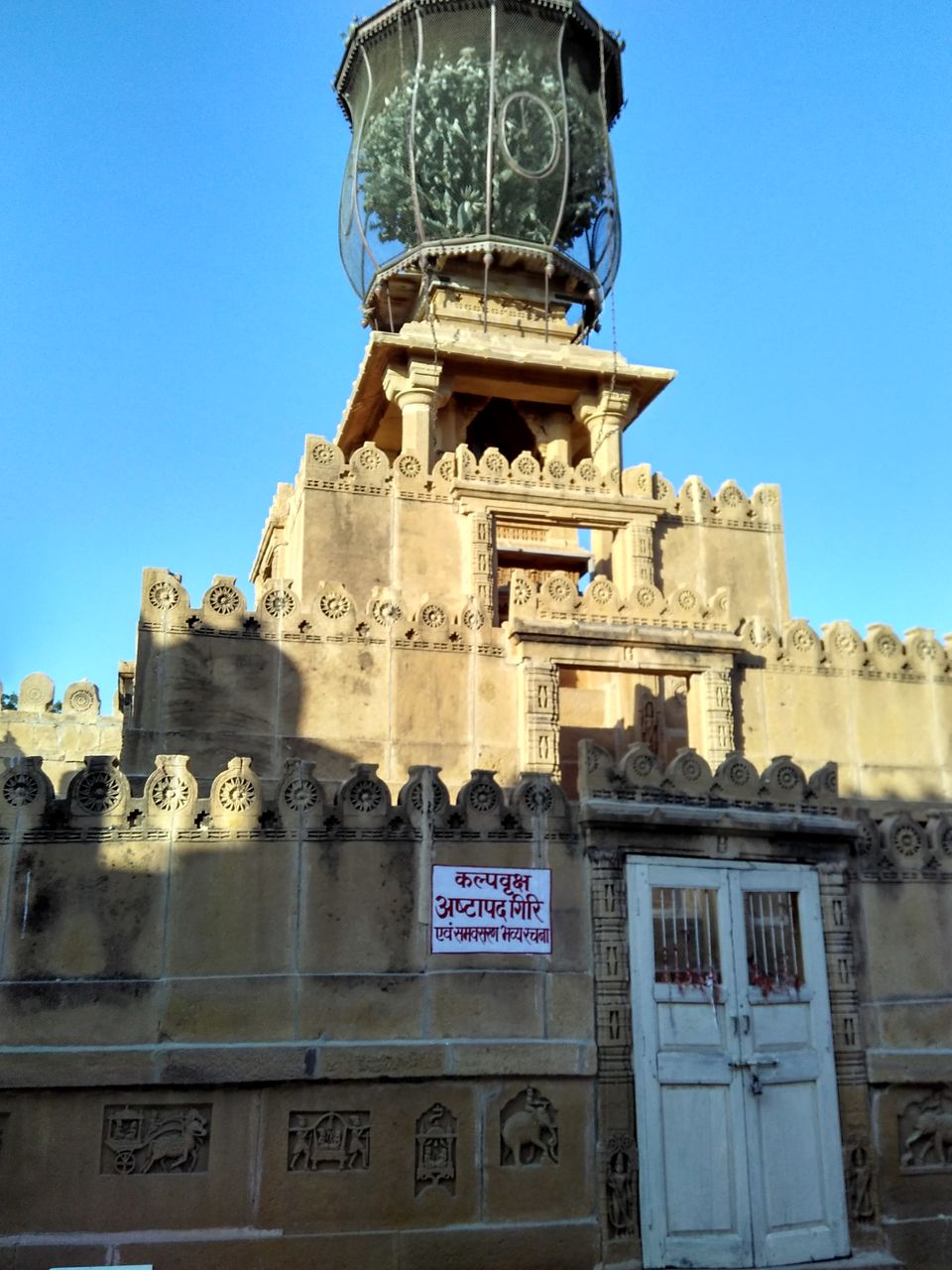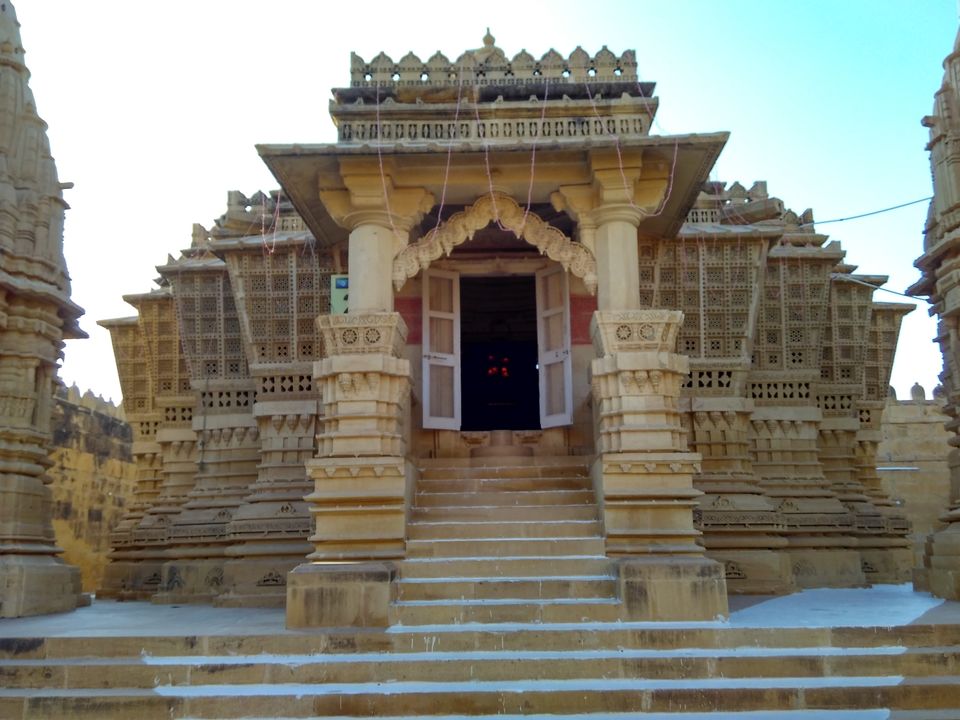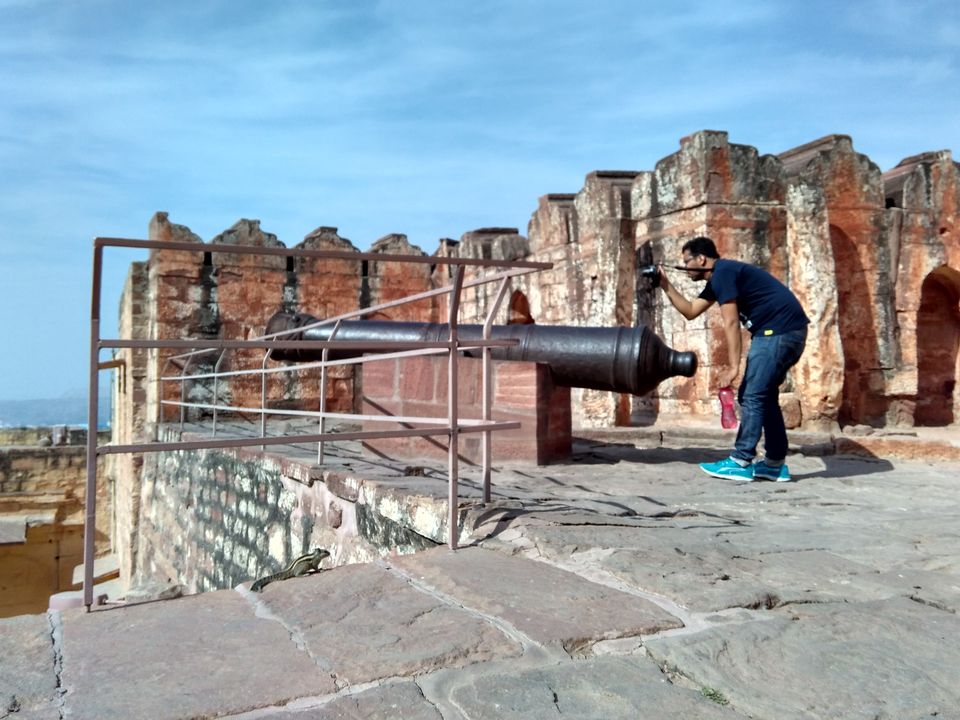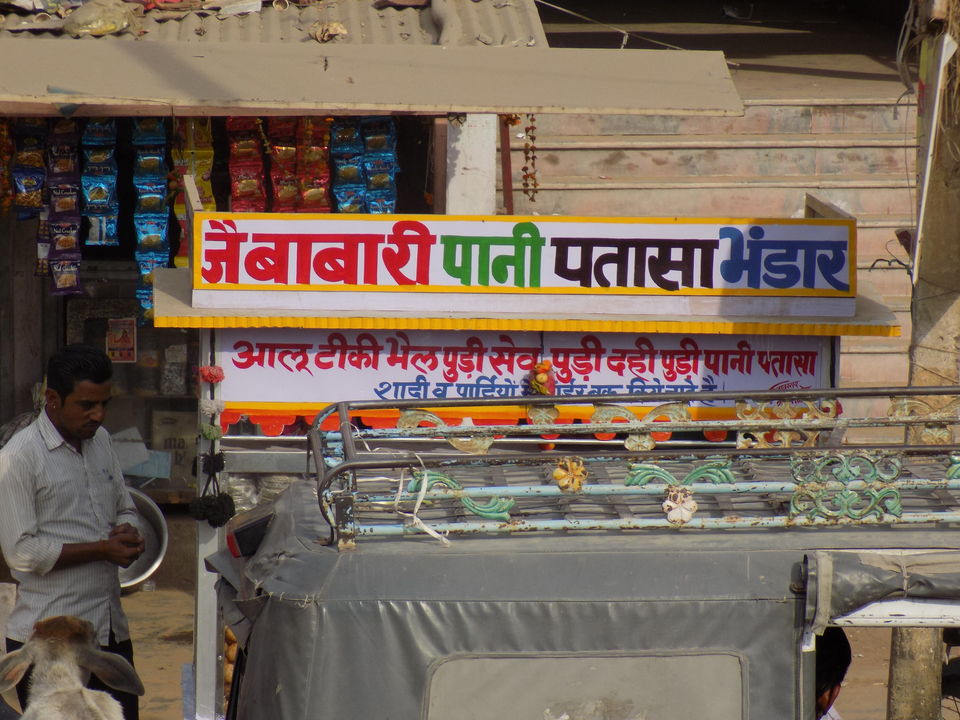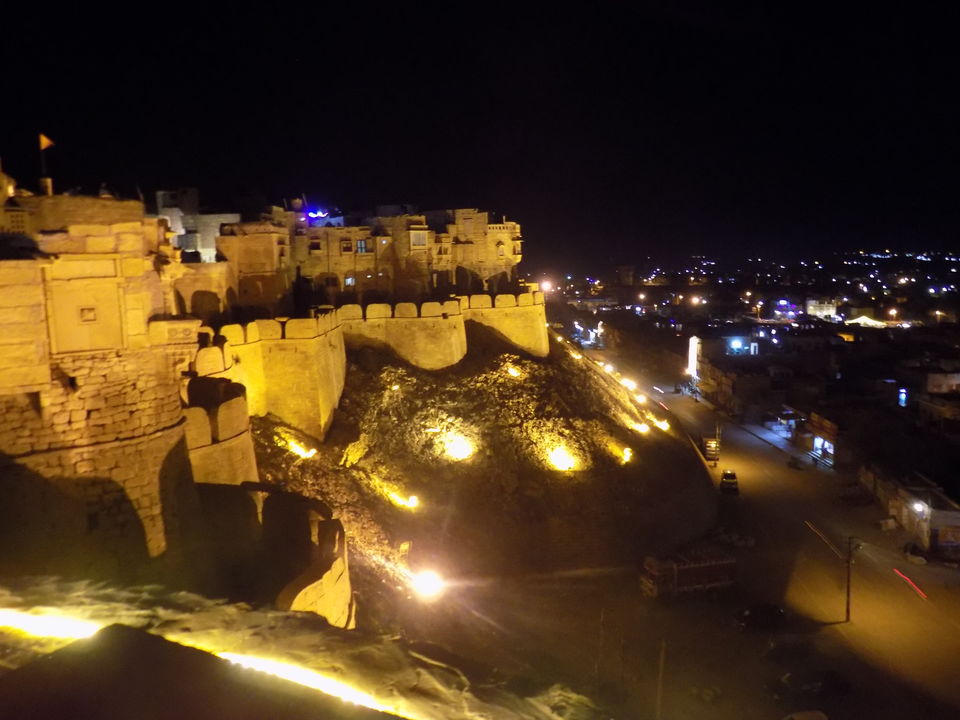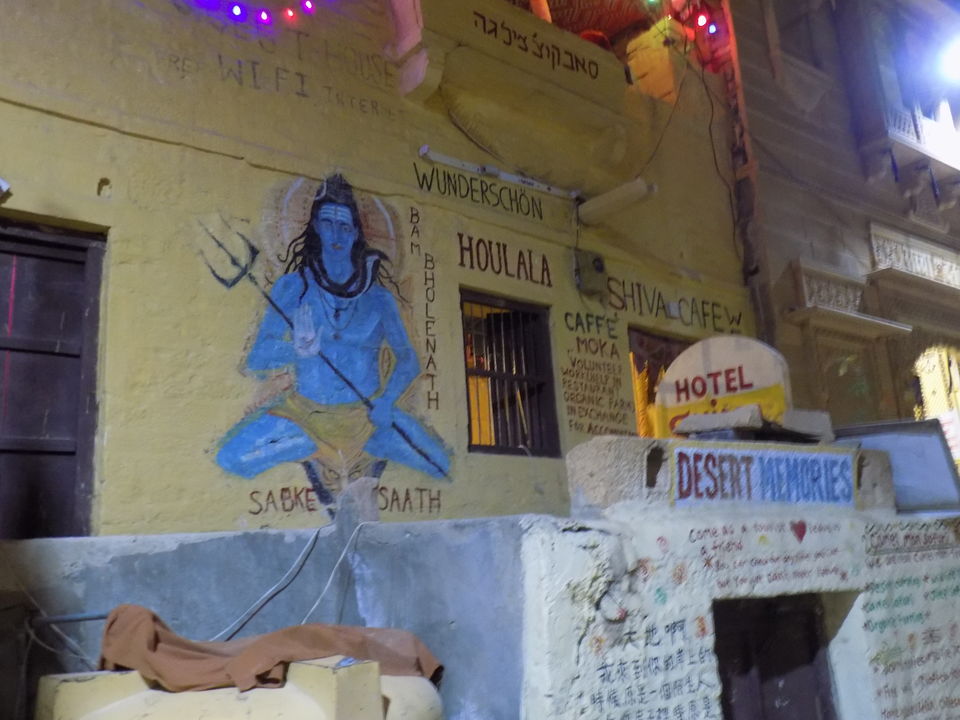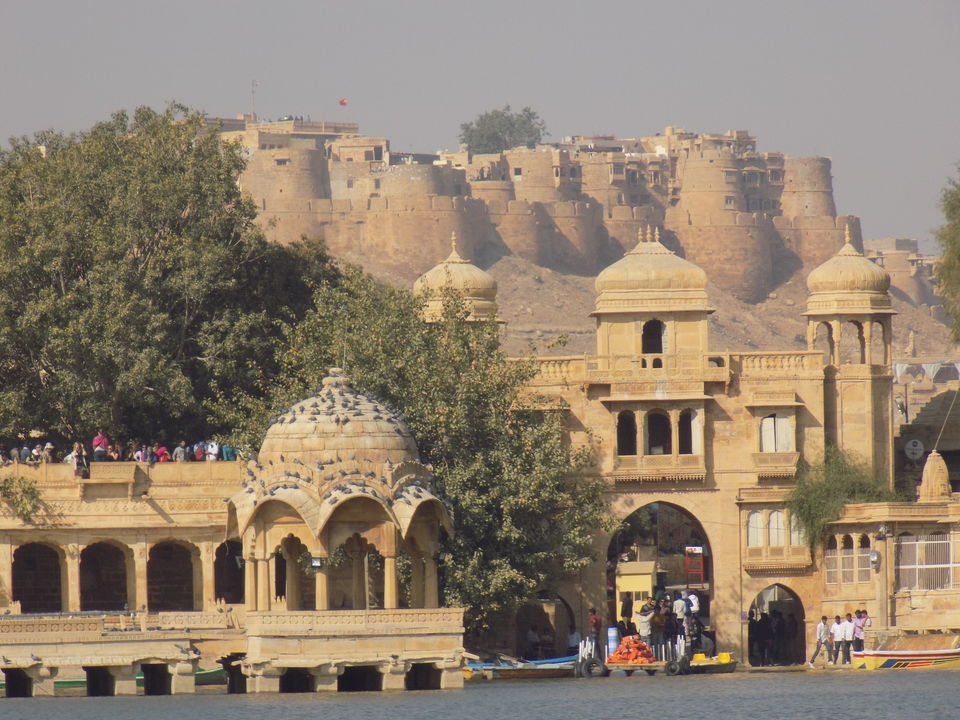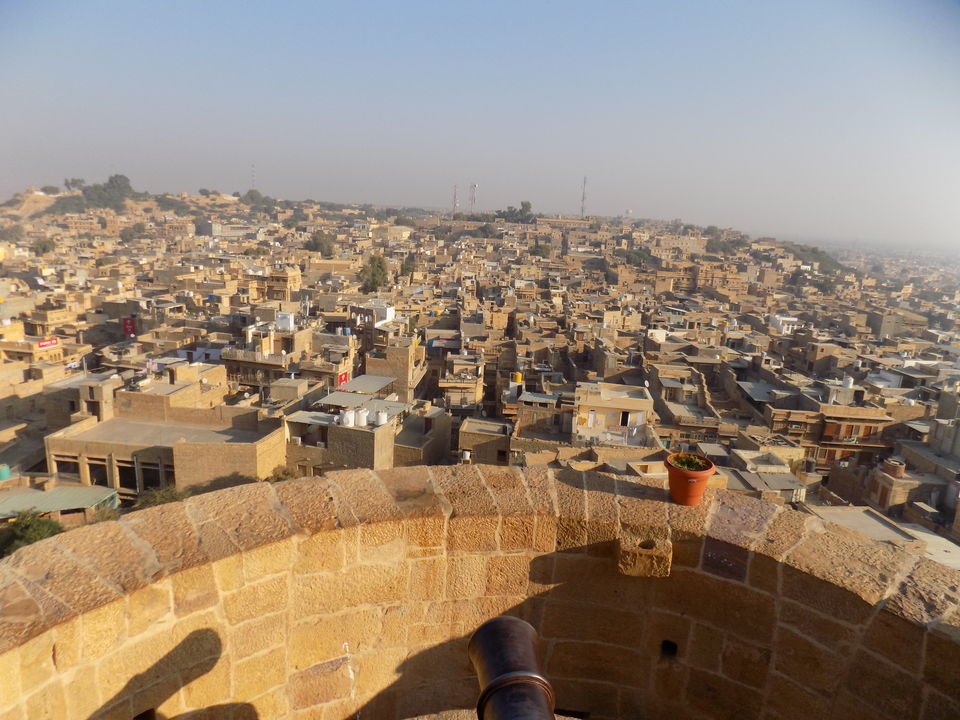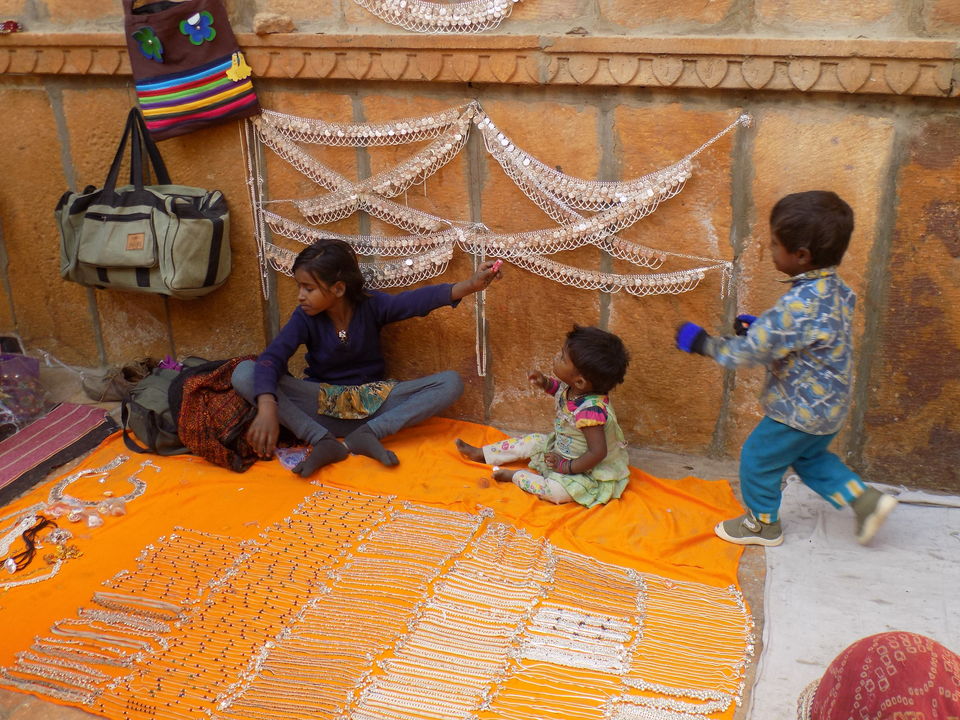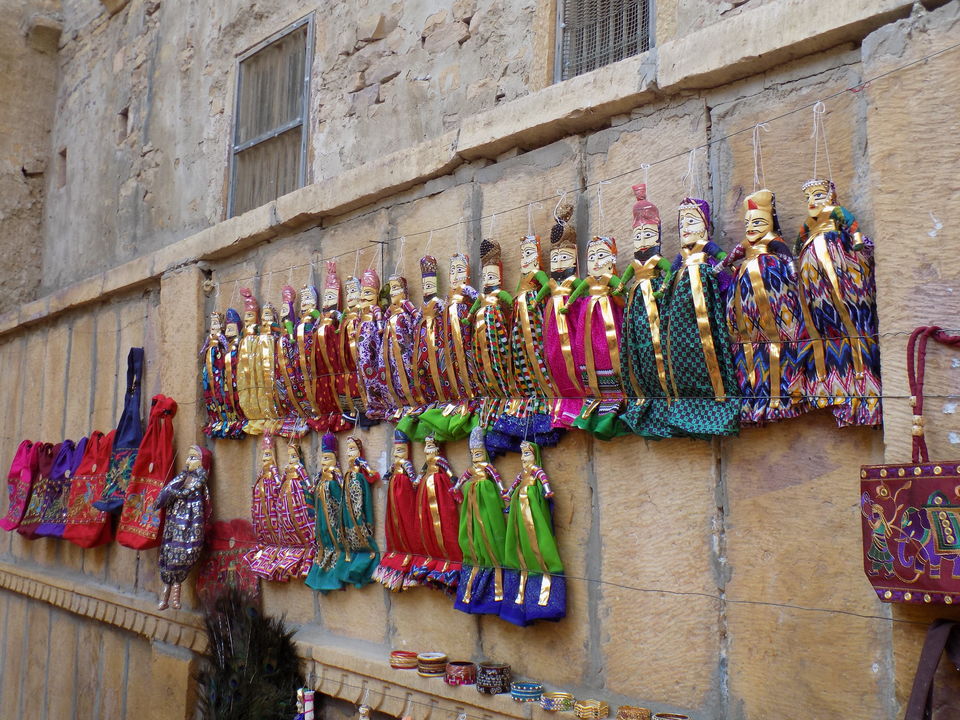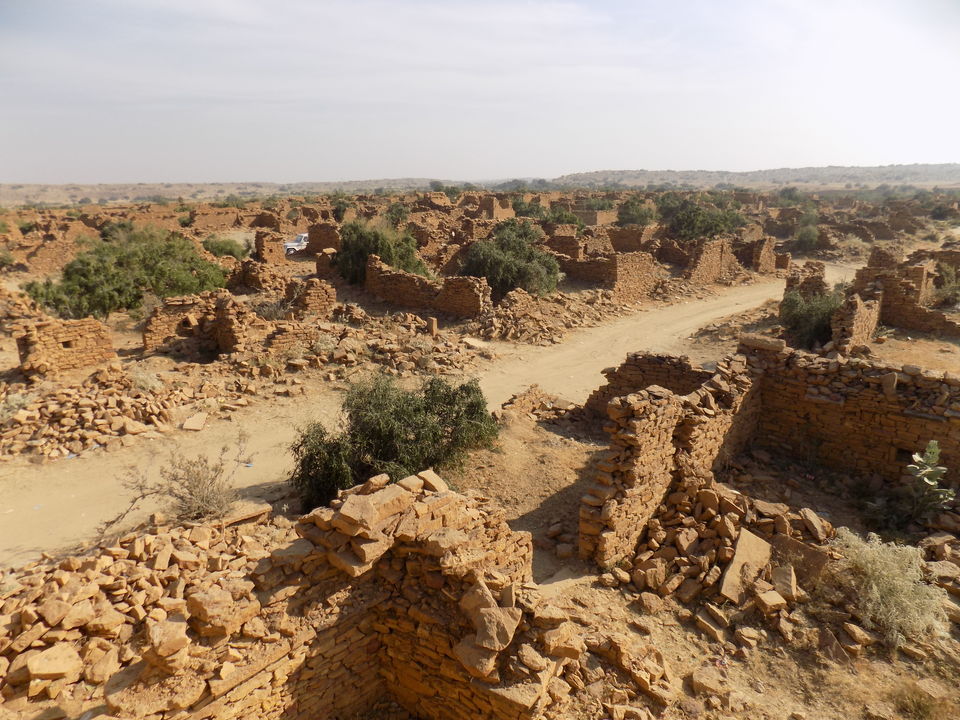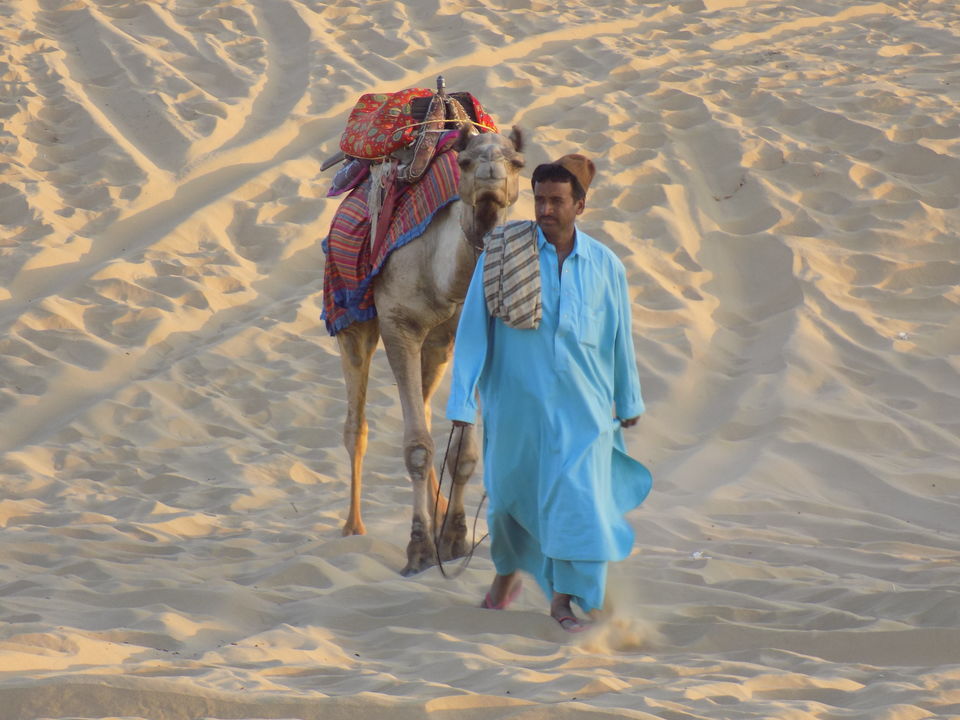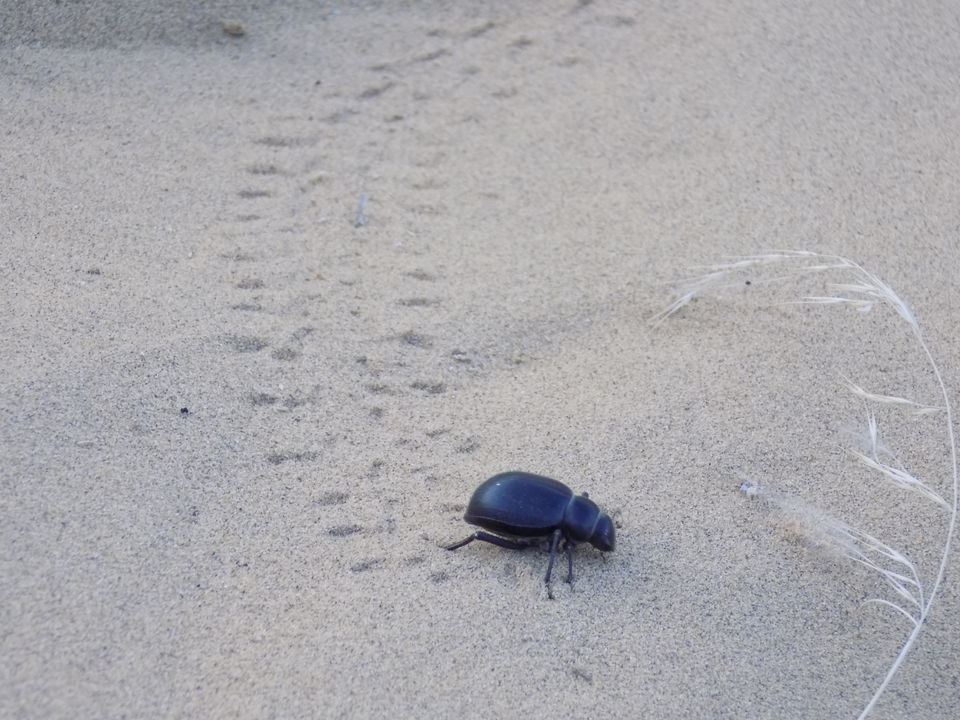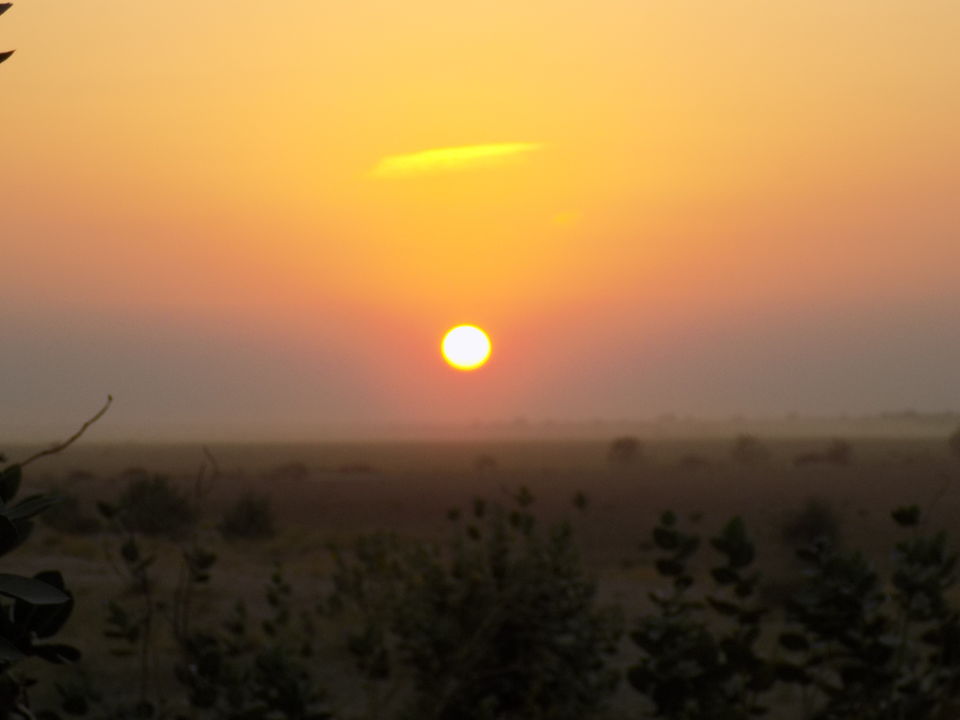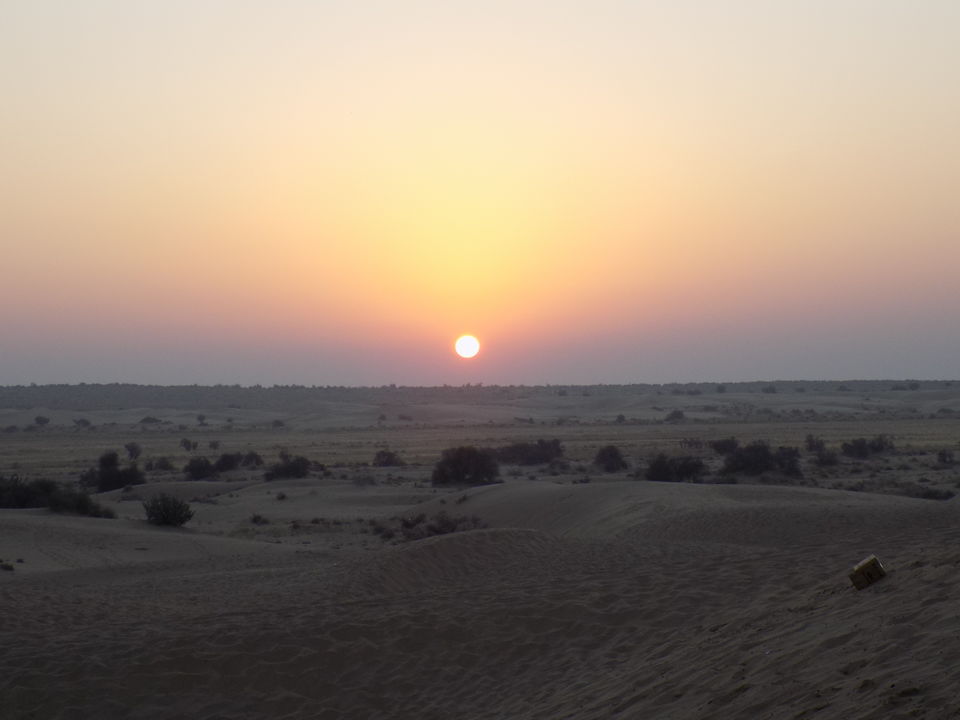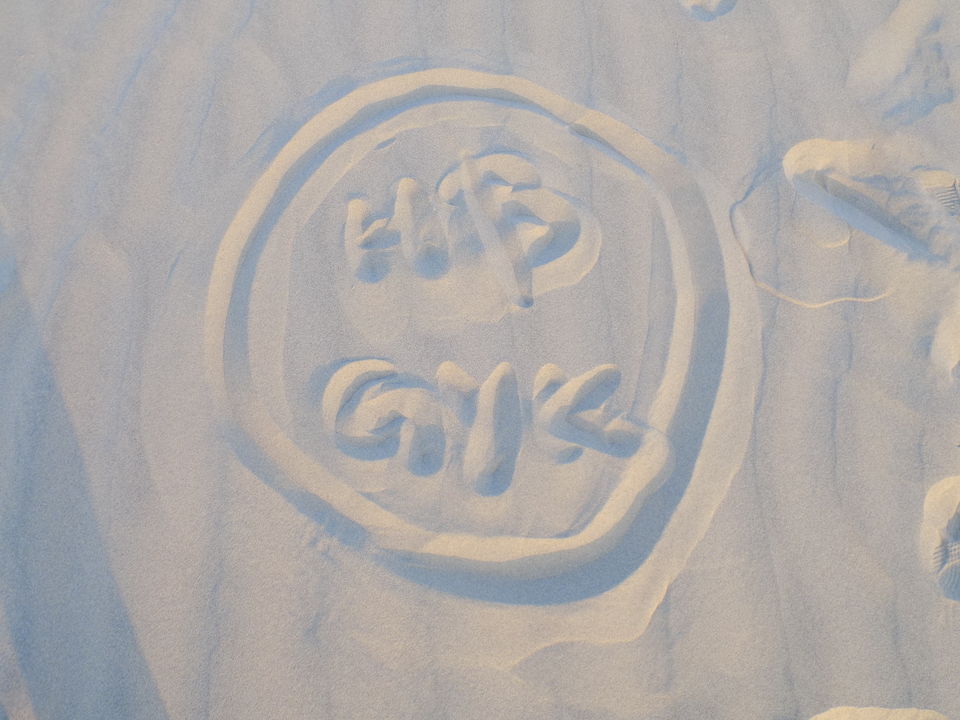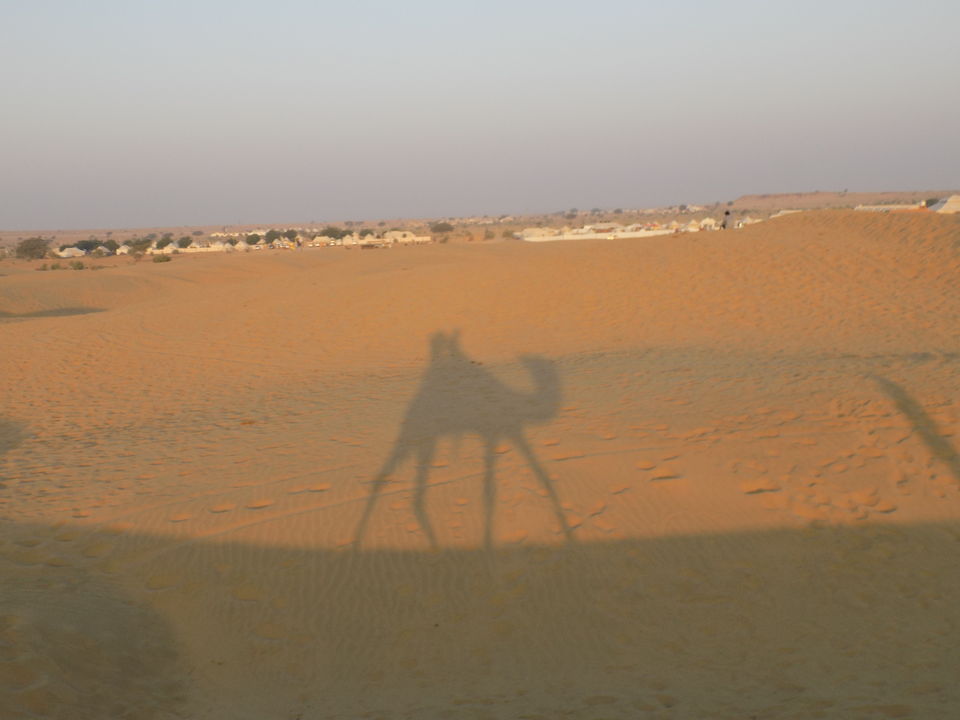 For celebrating the New Year 2016, my wife and me decided to visit Golden and the Blue City of India, i.e. Jaisalmer and Jodhpur. We left for Jodhpur from an overnight train from Gurgaon and reached early in the morning. There is a direct train for Jaisalmer but we instead decided to stop in Jodhpur first for few hours and then take a bus for Jaisalmer.
Day 1: We reached Jodhpur in the morning and straight want to Jain temple which is right in front of the Railway station. It is the only Digamber Jain temple in Jodhpur. After getting freshen up and doing darshan, we went to look for a Rajasthani breakfast. Janta Sweet House, which is located close to the station, was a nice place to have Kachori and Jalebi. We went to Ummed Bhavan Palace thereafter by an autorickshaw. It is advisable that you take both side rickshaw as getting back would be a problem then.
Ummed Bhavan Palace is located on the outskirts of Jodhpur where present Royal family lives. It is actually a museum which is very beautiful and maintained. Those not interested in architecture or history will surely find it okay, not great.
We wanted to have a Rajasthani style lunch but the place which our auto driver suggested had only South Indian to offer in Jain category. The thing with Jodhpur is, outside the shadow of Forts, it is just a Tier-3 city where every person or business establishment wants to become modern. What is more ironical is that, they derive the definition of modern from the modern day TV and cinema. 
Luckily we got a sleeper bus for Jaisalmer and in 5 hours we were at the one of the most beautiful places in India. Not just the destination but also the journey was beautiful. We crossed Pokharan and several other towns in between and the life in the villages near highways gave us glimpse of how the India outside its metros is ushering into the new year.
Upon reaching Jaisalmer, we took an auto and reached Hotel Paradise on the Fort. The hotel is nice and cosy. Rooftop restaurant offers excellent views and the host were warm. We quickly went back to the market and have dinner (before sunset). The good thing about restaurants in Jaisalmer is that everyone understands what a Jain food is and they can prepare it on request. Not just in the city but also at the towns which we passed while goinf Tanot. 
Youngsters need their booze. Why not, who wants to get into the new year sober. So, we teetotallers also tried the desi-bhang which was offered in a shop just at the gates of the fort. It was very mild. We were so excited, but felt nothing. There is a coffee shop called Kuku which offers brilliant view of the the city. We were hoping to catch some crowd there but it was empty. We thanked our luck, sipped nice coffee, talked to the place owner for nearly an hour, understood the city and went back to the hotel. After watching some TV, we decided to sleep and enter into the new years while in the sleep. Actually, I am not a big fan of this all new year and happy birthday types of thing.
Day 2: Early in the morning, we went to see the magnificent Jain temples inside the Fort, had breakfast, made the first purchase of the year, beautiful hand painted calender and checked out of the hotel. We decided to have this as a backpack trip as we wanted to ride bike in and around Jaisalmer to Sam dunes, nearby villages and Tanot. 
I chose Avenger for this trip as it is comfortable for pillion rider. We started off from Havelis which I don't find much intriguing personally but going around the alleys of city and melting myself in the culture is the part of experience I look for from my travels. Post visiting havelis, it was the turn of boat ride in the lake in the desert city. Gadisar lake is clean, well maintained and offer wonderful view of the fort from the lake. 
Bada Bagh is a decent enough place. We went to Amar Sagar village to see a Jain temple there. Post that went to Kuldhara village, which was abandoned by villagers in a matter of hours. You can google for the story. It is also said that this is a ghost village or a haunted place but I believe it is done just to get more tourists. 
We enjoyed the bike trip and headed towards Sam dunes where we were to stay overnight. We stayed at the camp which was nice. Finally, the cook made some Rajasthani food for us. Went for a jeep safari in Dunes which was short. The cultural programs in the camp were okay. The temperature in the night dipped very fast.
Day 3: Early morning, we went for a camel safari and it was wonderful. It was cheap and exciting. Sun rise while sitting on the camel is the must thing to do. Came back to camps, took shower, had breakfast and started the long bike journey towards Tanot.
Tanot is the last town in the western most part till where civilians can go. Post that its the Pakistan. Longevala is also close by. The temple in Tanot is dedicated to Tanot Mata. It is also shown in the Border movie. The journey till Tanot was wonderful. Nice roads, wind mills by the road, plenty restaurants and wonderful view of the desert. It was overall 350 kms ride and worth the money I spent. 
We deposited the bike, had dinner at a nice restaurant. Took a walk in the city. Found a sweet called "Ghotuva" which is local sweet made of gram flour and delicious enough to remember even after 10 days. We took a train to Jodhpur. It was fairly late when we reached there and went straight to Hotel Haveli which we had pre-booked. The hotel is nice, interiors are good. View from the roof is awesome and there is step well (bawri) just in front. 
Day 4: The inner city of Jodhpur, which is located in the shadow of Mehrangarh Fort is totally Rajasthan. Nice and warm people. We went to Mehrangarh Fort in the morning. It just a fort. Beautiful but I was not interested to know how the kings lived in the past. 
On the great insistence of my wife, we went to the local market which has to offer tonnes of things and my wife has great negotiation skills. We bought things at reasonable prices. Totally worth it and at the top of it found a restaurant offering Jain Rajasthani food. 
By the time shopping got over, my feet were killing me. But we had one more place to go and it was Jaswant Thada. It is a beautiful monument. We liked that place a lot. Came back to hotel, found a cosy coffee shop nearby. I drank hot chocolate and ate Paneer Pakodas while listening to the birds chirping at the top of their voice, what a luxury, while my wife went to buy some silver stuff. 
We went to Jain temple, spent some time there. Reached railway station in time to catch overnight train to Gurgaon.
The more I travel, the more I learn that at the end you will not recount the number of places you visited but you will recount the experiences you had and the friends you made. That is what travelling is for.