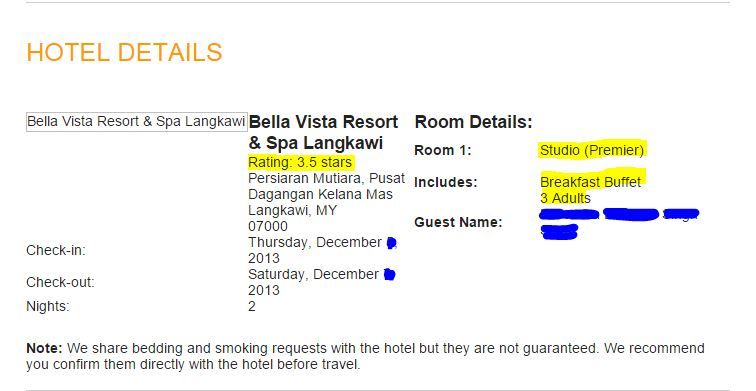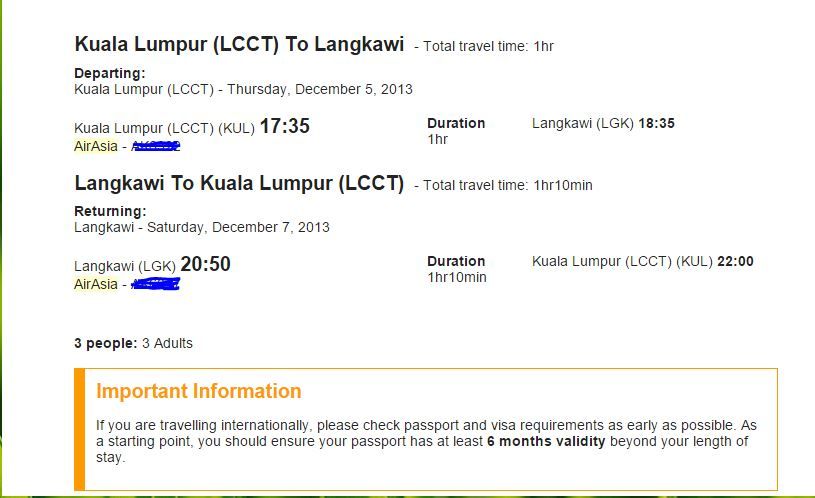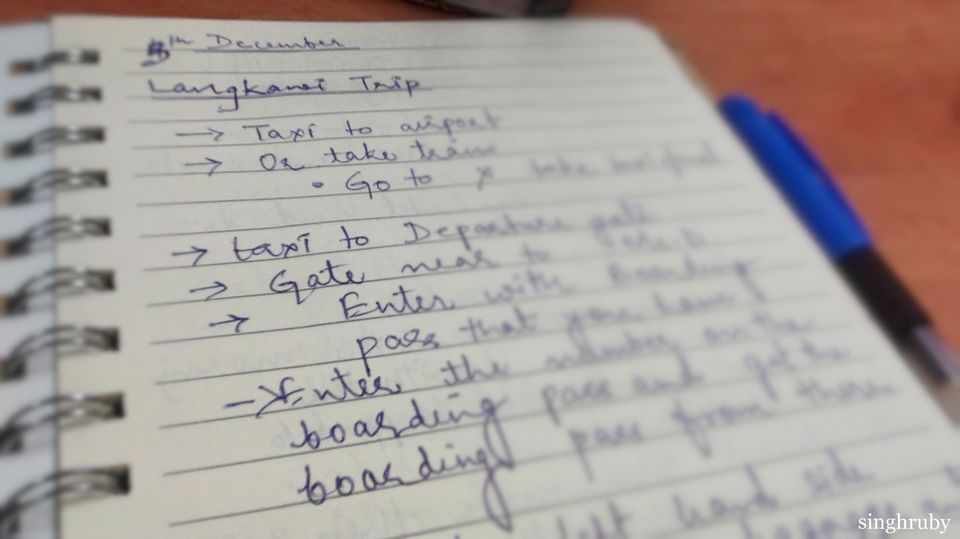 I was in Malaysia for almost ten months and I tried to visit all the nearby attractions. I kept Langkawi reserved for a family trip with my ma and papa. They had come down to Malaysia in the month of December 2013. I had planned a complete two day trip to Langkawi well in advance. My parents were not apprised of the same. They were in the notion that they will roam around in Malaysia and then return to India but I had different plans.
They arrived on 3rd December and we had to leave for Langkawi on 5th December. My father was ecstatic to hear that. So basically on 4th December I did all the planning of the trip. Many of my friends had already visited so I took a lot of inputs from them and drafted every possible detail of the trip. It was a new destination for my parents as well as for me and I didn't want to look like a fool in front of my parents. I wanted to look all wise and responsible. Wide grin :-D.
My management went pretty well and I didn't mess up anything. I am going to present a broad picture of my planning and points which should not be ignored.
Know the area where you wish to put up: There are plethora of options of hotels in Langkawi but you need to decide if you wish to stay in the hustle bustle of the city or you want to enjoy the solitude of the outskirts. I chose the later. Keep looking for various discount offers on hotels. You never know when you can get an irresistible deal. Make sure your includes breakfast buffets in the deal, just like mine. Now this is where following the travel website on twitter and Facebook helps.
Book your tickets well in advance: There are regular buses which ply from Malaysia to Langkawi. The journey would be of around eight hours, whereas if you choose flight it would just take an hour to reach Langkawi. Just keep a close watch on Air Asia as they very often come up with different offers which would help you in grabbing your air tickets for much lesser prices. I got mine booked for throw away prices. I bagged a combined deal of hotel and flight way withing my budget. Just to make you a little more surprised I will unveil some details. I booked a to and fro flight to Langkawi (for three people, me ma and papa) along with two night stay in a resort for less than thirty thousand Indian Rupees. Go ahead envy me.
Travel light: This is the golden rule irrespective of which part of the world you visit. When in Langkawi you would be mostly visiting islands, beaches and other close to nature kind of places. Just carry a pair of flip flops and drop the unnecessary weight of shoes. With cheap tickets you will have to pay extra for check in luggage so make sure you just have one cabin luggage. Travel light travel cheap. We were three people and we just carried three bags, one for each. Each bag weighed less than 7 Kg as we didn't take the check-in luggage to make the trip more cost effective.
Jot down points: You might meet people who would have already been to Langkawi. Try to capitalize on their experience. Take tips from them and make sure you jot them down because even if you don't agree you will always forget something or the other. Make sure you don't so the same mistakes as they did. Always learn from other's mistake. Below is the glimpse of my notes.
This is first post of Langkawi Tour series. I will be posting two more parts of the same detailing the places we visited and the experiences we earned which we will chreish for our whole life. I will later tag those posts here so that it is easy to navigate.
Read about the Langkawi Tour - Day 1 details here.
Stay tuned for some amazing photos and trivia. Happy blogging and happy reading.
This trip was first published on http://singhruby.com/.