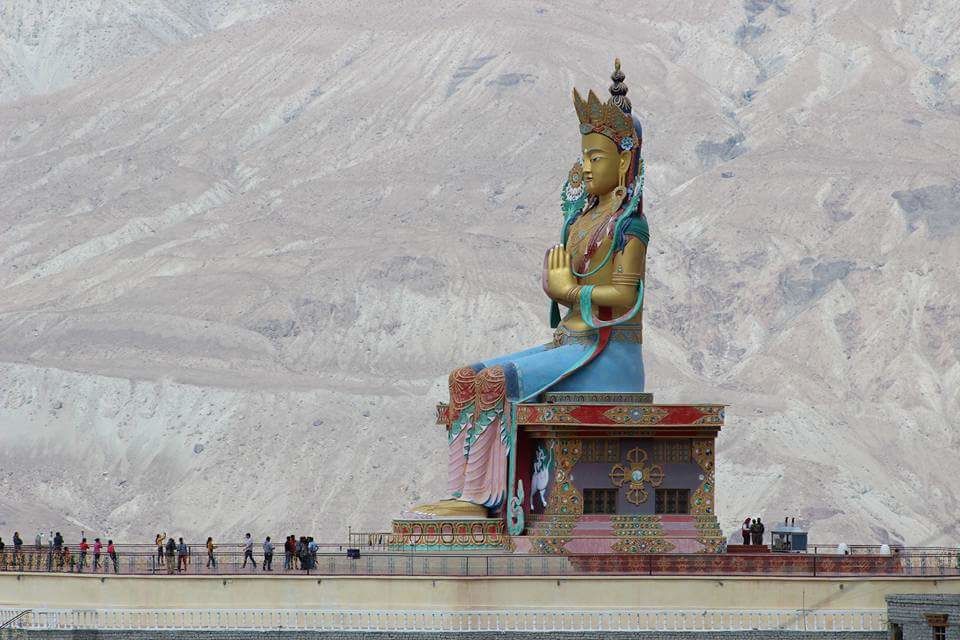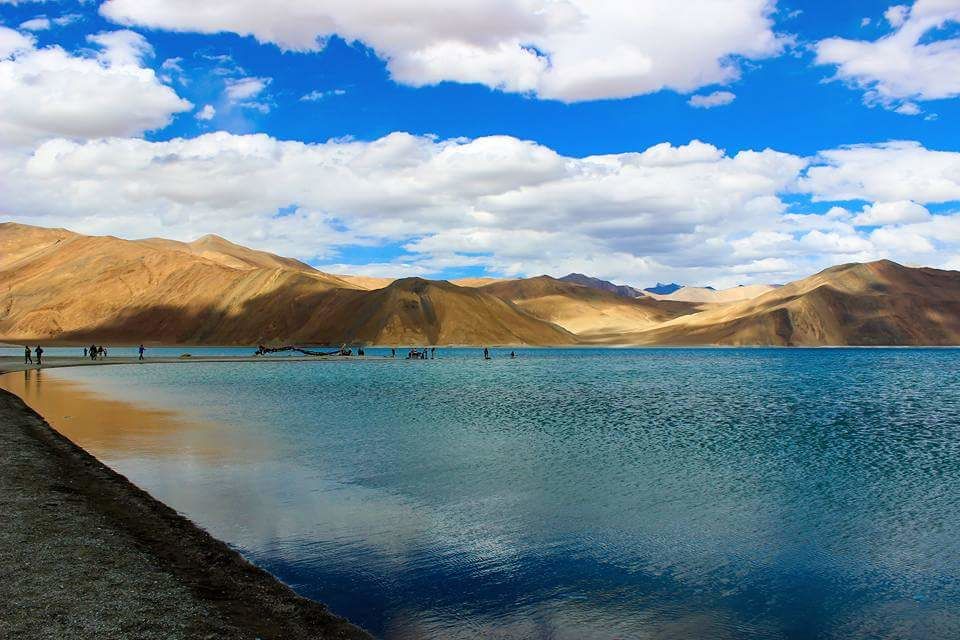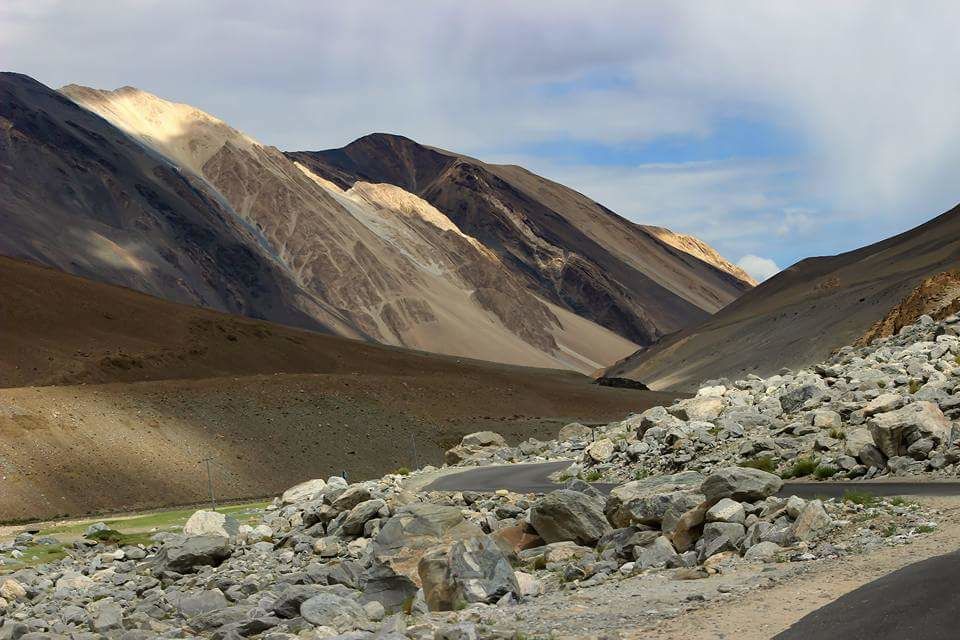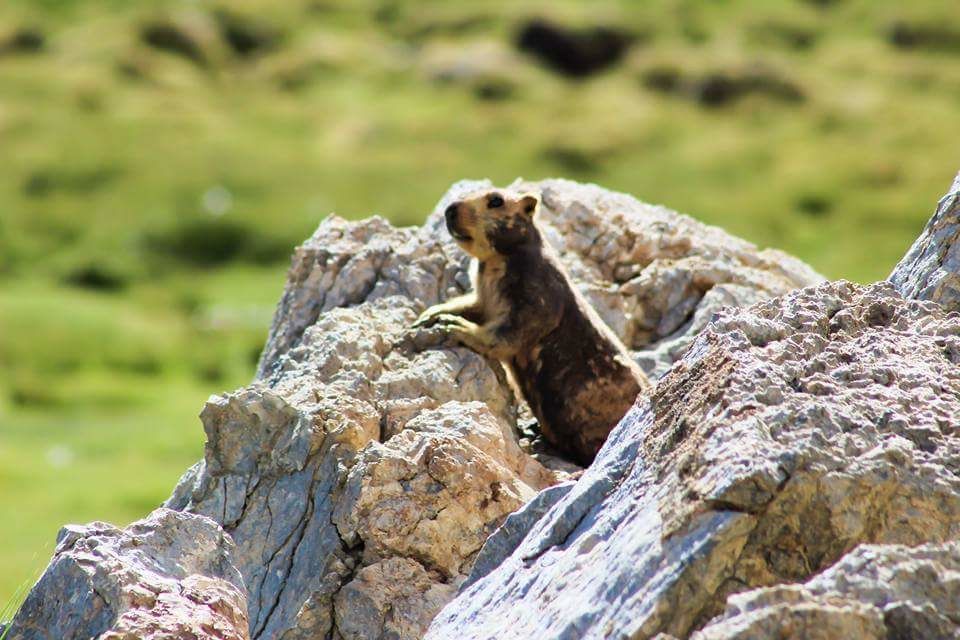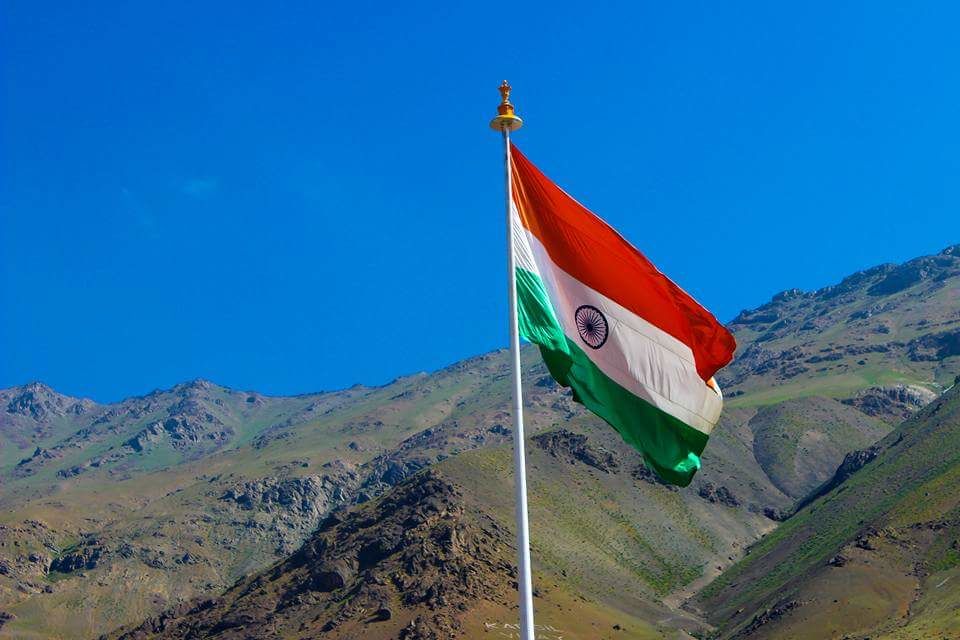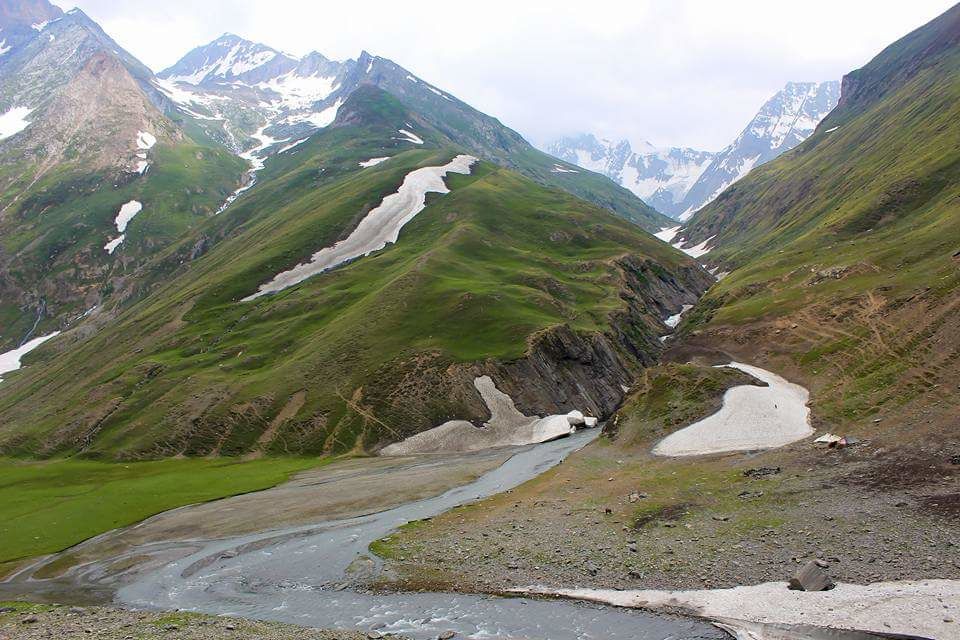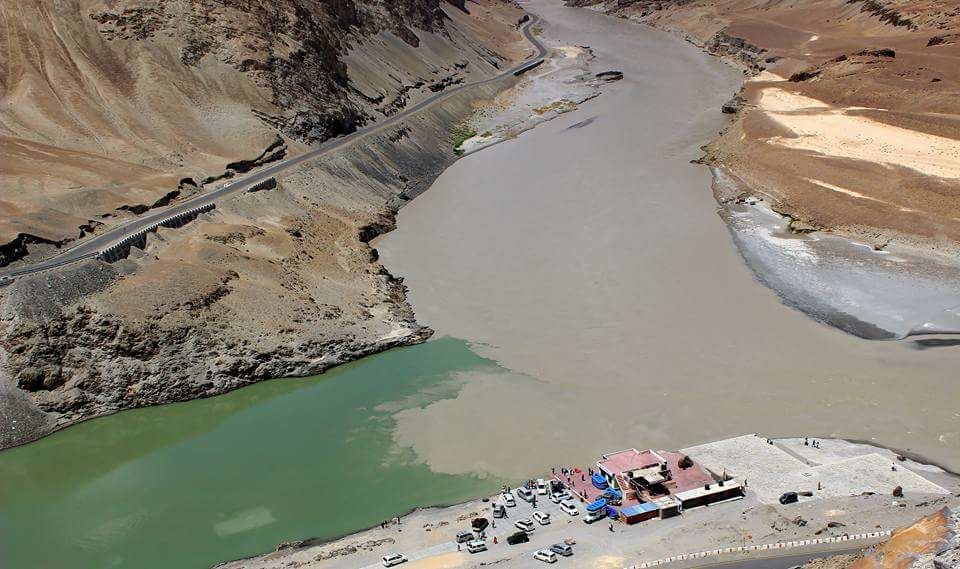 It was my long wish to visit Leh-Ladakh. All credit goes to my friend who reminded me that I am idle for long time. Suggestion list was very long but Leh was our first option. We took the help of Travel Triangle/Tratoli tours  for our customized trip.
Day 1:
We reached Leh through flight. First time I saw the mighty Himalayas from aerial view as our pilot woke me through an announcement. Leh airport is under defense control and it is a very simple. As we reached our hotel, we were asked to get acclimatize for 11500 feet. The view from our room was remarkable as we can see snow clad mountains (a gigantic chocolate ice-cream with vanilla topping). It was very cold which may constantly dry your lips and it will be difficult to breathe. We had Dimox but we tried to avoid that. Sun usually sets at 7.30-8 PM in the night which was my first experience to see light even after my watch ticks 6.
Day 2:
We started our day for one day local tour.
Magnetic Hill: People call it as gravity hill because there seems to be an optical illusion. A downhill may be seen as uphill. I cannot deny that it defies the nature but the massive rocks around you will definitely gets a wow from every one.
Sangam: Sangam point is the confluence of two mighty rivers The Indus and The Zangskar. A view from a top will clearly distinguish the green (Indus) and muddy (Zangskar) water. There was many first time experience in Kashmir and one of those is River rafting. The guy was so nice he cost us 1200 INR per person for a 12km rafting in which first 5km was real rough.
Hall of Fame: It is one of a glorious museum built by Indian army in memory of numerous life lost during the service.
Leh Market: A small market road near the taxi stand which holds many shops, hotels and bike rentals.
Day 3 and 4:
Nubra Valley - I was very excited as I read about the place and the travel before. We travelled through World's highest motorable road – KhardungLa. It was located at the height of 18380 feet(conspiracy revolves around the height of the pass). If you want to have the real elixir of life, try the black tea. The cold, snow and the wind will test your patience to enjoy the scenic view of Khardhungla.
The route to Diskit (capital of Nubra) will be mesmerizing and visited the Diskit Monastery and had a ride on a double humped camel. Later had a stay in Hunder village where our hotel is covered with mountains, water streams and flora everywhere.
Day 5 and 6:
Pangong Lake – This time it was through Changla(claimed to be world's second highest motoroble road). After 6 hours of travel came the beautiful Pangong lake with different shades of water. We didn't took our camera to click selfies, rather we went and sat by the side of the lake and talking about our good old times and laughed till our heart stopped. It was a nice experience to stay in the Camp by the side of the lake with only one CFL lamp to power the entire tent. The sun rise was extraordinary to witness between the mountains and we started early as we couldn't bear the cold. We stopped in a place where a lake has been completely frozen (Tsultak village). The rest of the day is rest for us.
Day 7 and 8:
To Kargil – We specifically requested our tour organizer to arrange for a road trip back to Srinagar, as we heard a lot before. NH1 was beautiful and it is a thin black strip in midst of Himalayas. Kudos to the BRO (Border Road Organization).
Kargil to Srinagar. Our first stop was Kargil war memorial. 'Goose bumps' is one word that comes to my mind. On the way to Srinagar is Dras village (One of the coldest habitant place), Zero point and Zojila (dusty) pass. Zero point is a snow filled mountain where you can have a ride in the snow bike.
Sonamarg a beautiful valley with full of lush green. Finally reached the boat house in Dal Lake. The artistic boat house and the pleasant ride in the Shikara are highlight in Srinagar.
Finally after thorough security check boarded flight back to home.
Leh: Hotel Galwan Palace
Nubra: Lotus Eco resort
Pangang Tso: Wonderland Camp
Camel ride - 200 per person
River Rafting - 1200 per person
Snow bike riding - 700 per person