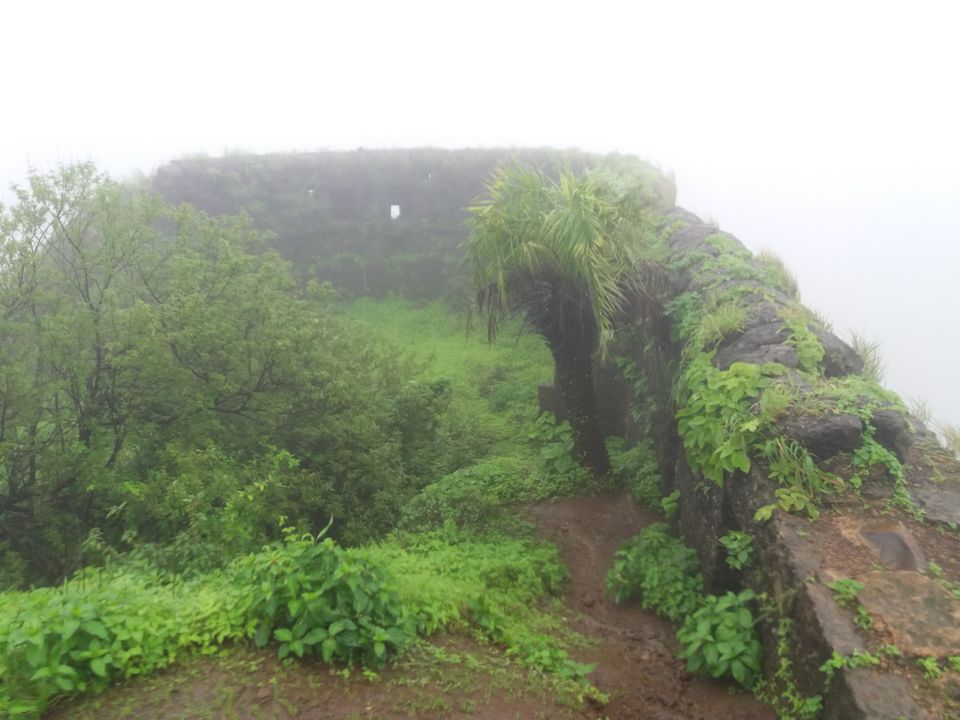 How to Reach: Follow google maps, Base Village- Ekole
Fort State: In ruins
Difficulty level: Medium (In rainy season)
Endurance level: Easy
Things to carry: Sports Shoes must, 2 liters of water, raincoat.
For our next trek, we were contemplating to visit a less explored fort. Shashikant suggested Ghangad fort. Everybody agreed. It is 30 km away from Lonavala on Amby valley road. Though from Pune, one can go via Tamhini, the road via Lonavala is better. This fort does not attract as many tourists as you would see at Sinhagad, Lohagad or Visapur.
There were five of us, I, Arriesh, Prashant, Shashikant and Swarup. We rode on three bikes, thanks to Akash as he lent us his bike. We left at 8 am from Pune. On the route, we stopped for breakfast in Lonavala.
The road from Lonavala to Aamby valley gets completely shrouded in the fog and visibility is less than 10 meters. There are sharp turns in between. These things slowed our speed and eventually increased the travel time. You can see Korigad fort on the way near Aamby valley. The 10 km stretch from Aamby valley to base village is not in good condition and also it is single lane road.
We spotted a waterfall on the way.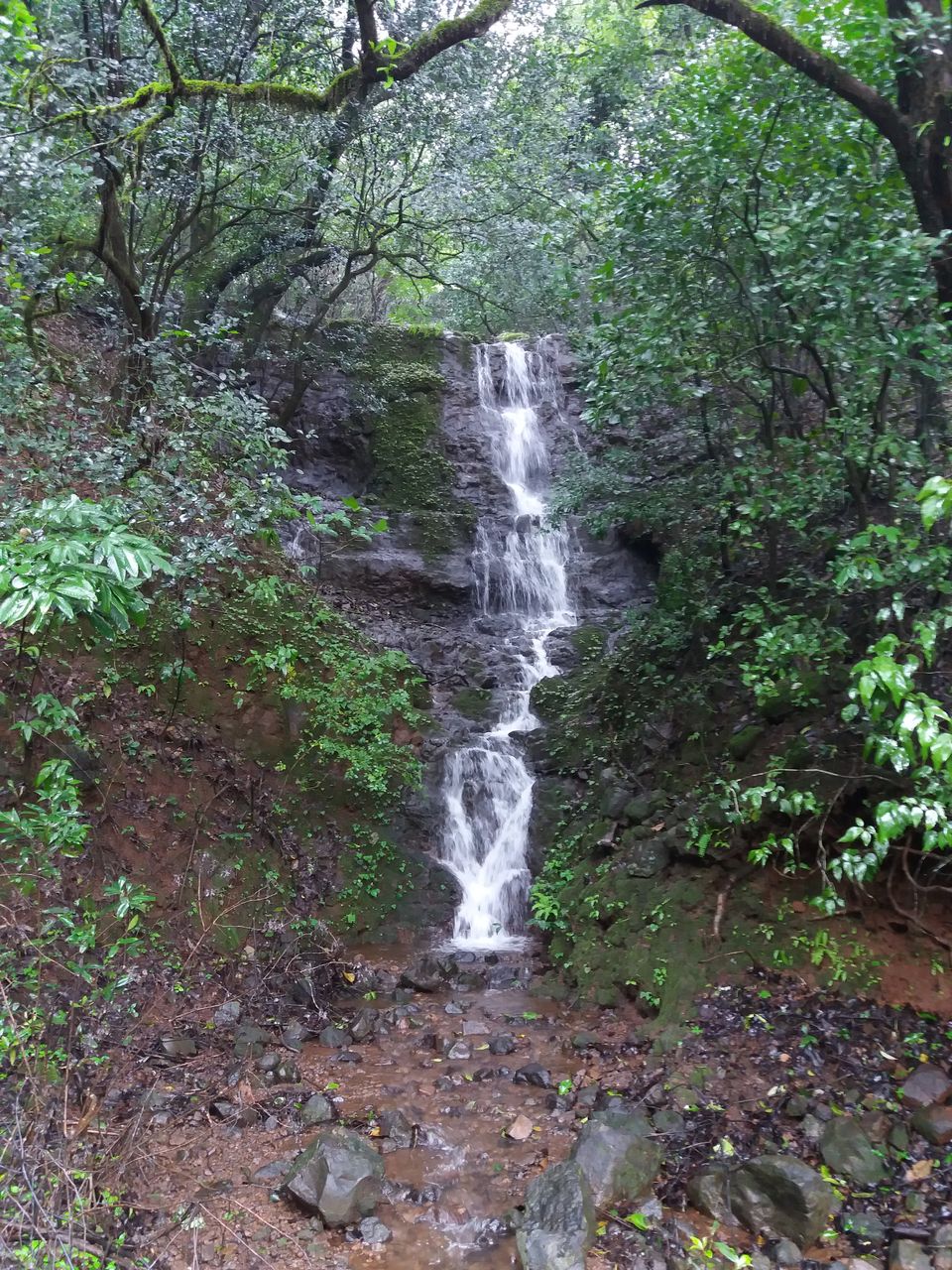 There is a short passage called Bayaji Khind. It goes through two small hills.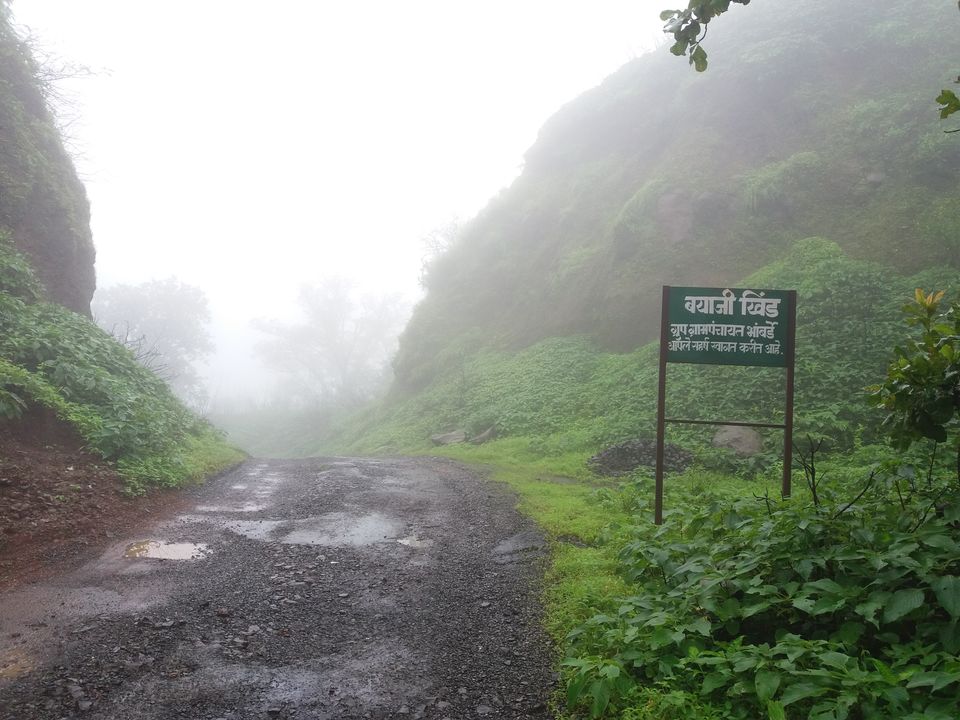 After some time, we saw this board of Tailbaila village , we need to follow straight road to go towards Ekole.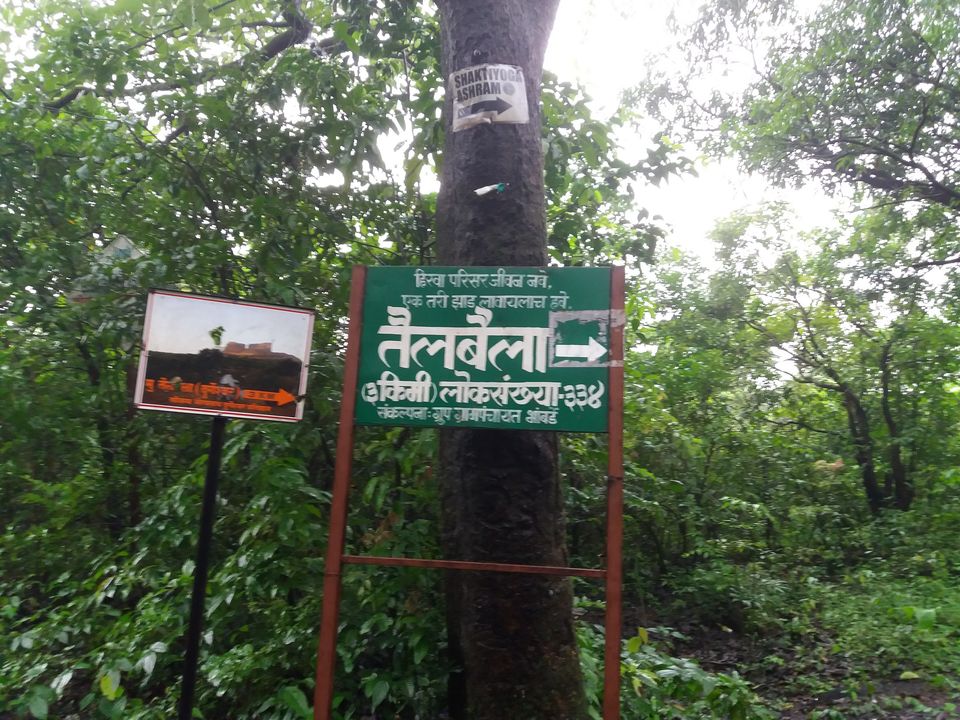 After reaching close, you would find these two peaks on a hill looking like a head of man and a woman. Local people told us, it is called Navara Navari hill (meaning bridegroom and bride in Marathi). There is a tale that entire wedding procession got lost in this mountain pass.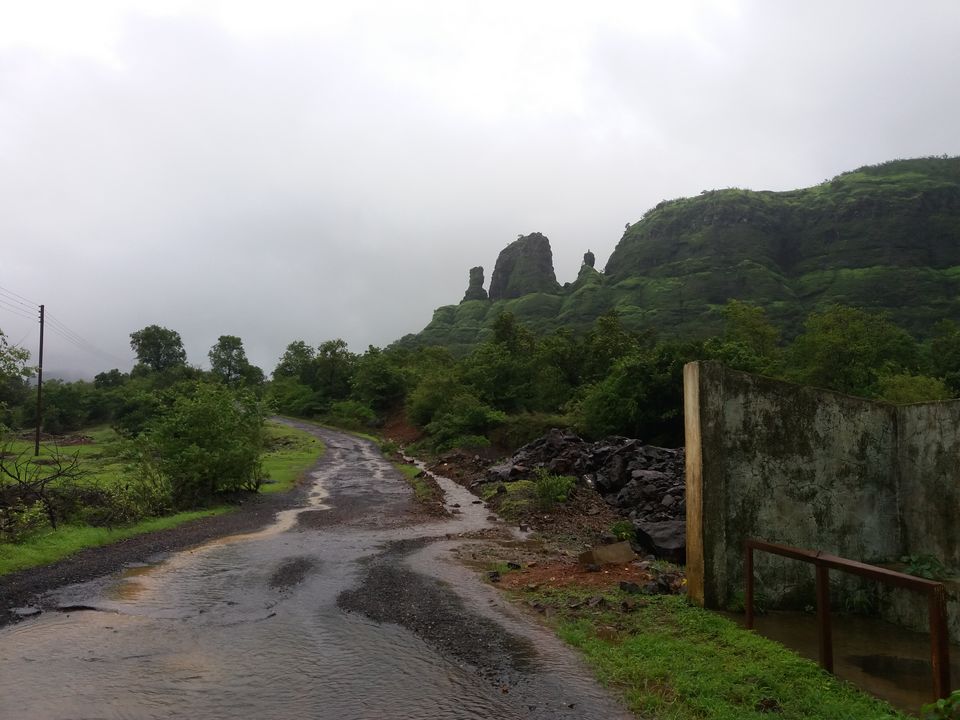 After we took right turn from the main road towards Ekole, road is very muddy and it is very tough to ride a bike, though for a very small distance. You will find multiple streams of water flowing down the road.
After reaching the base village at around 11 am, we thought of sipping a hot cup of tea. We also placed an order for lunch at this place which included Pithala Bhakari (Besan and Jowar roti) which cost us Rs. 120 per head.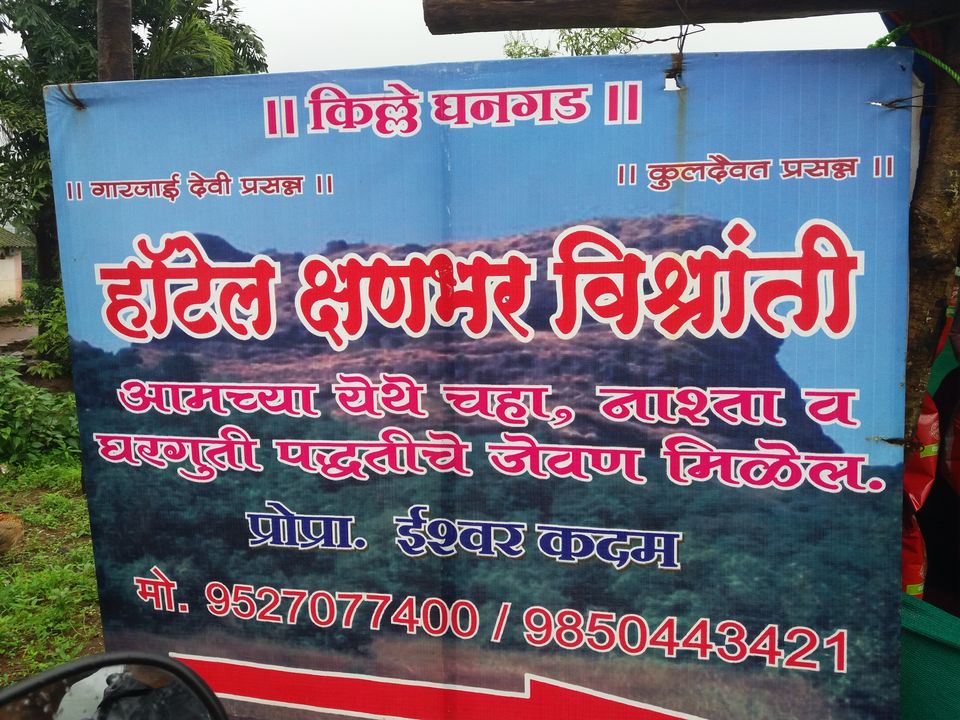 We started our trek through this path which had a fencing on one side. It was full of mud due to continuous flowing water. Couple of times, we saw our foot getting submerged under the mud.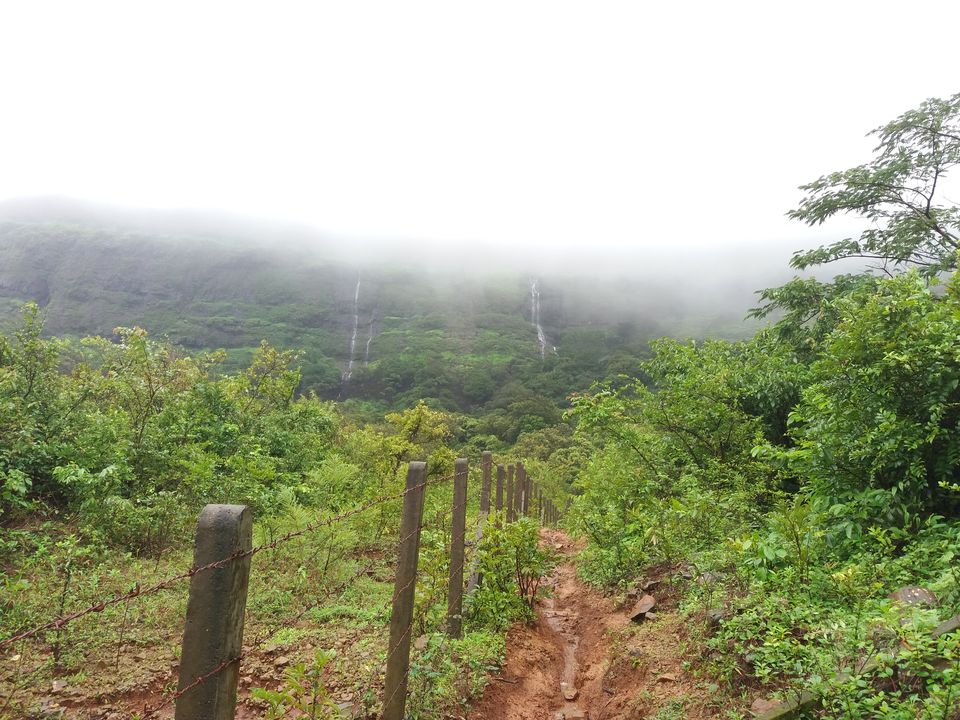 Going further ahead, there were steps made of rock. There was a Lord Shiva temple and a rock structure opposite to temple. We took blessings and moved on.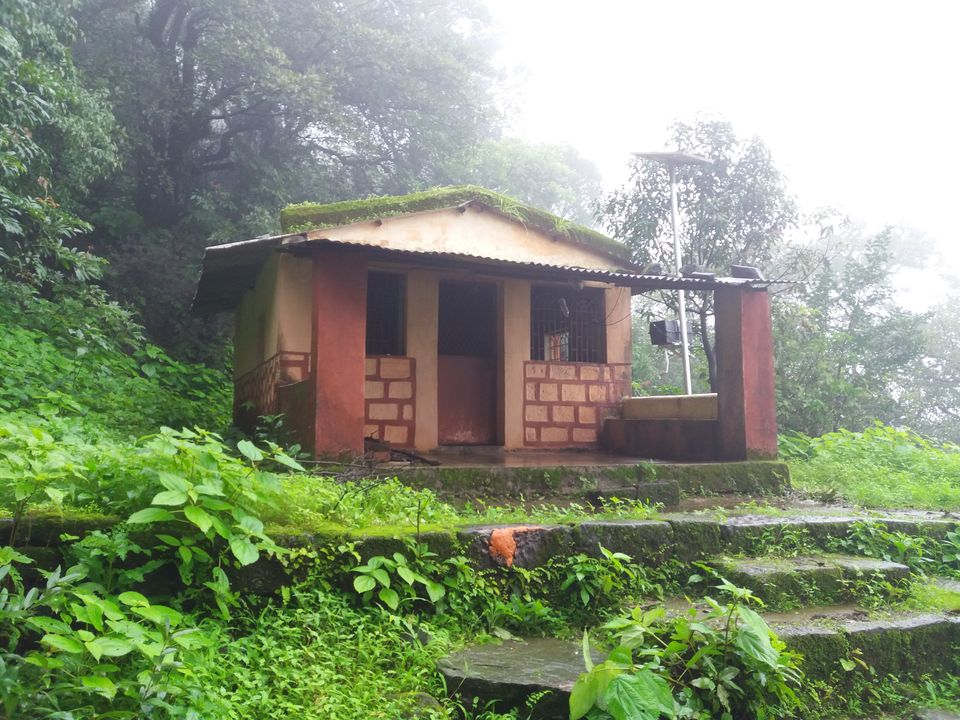 After some time, we reached this place, which had a fallen rock on a side of hill creating a nice triangular structure.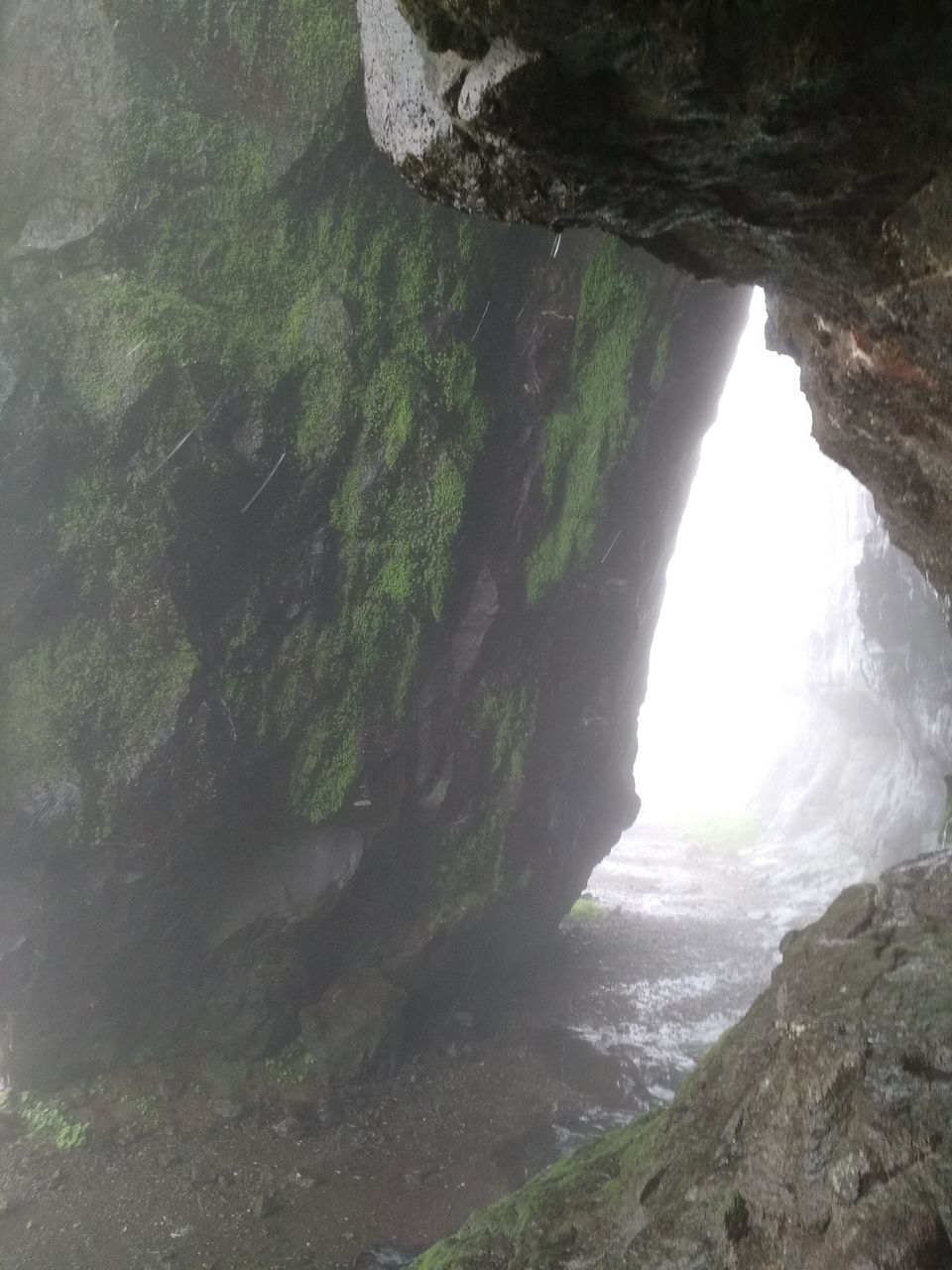 Now this is the difficult part of the trek. An iron ladder has been installed which helps a lot going to the top of fort. In rainy season, it is a daunting task to get past this as it is very slippery. Please take precaution while climbing the ladder and going up. There is a rope tied on the rock which can assist you to get off the ladder and go to other side.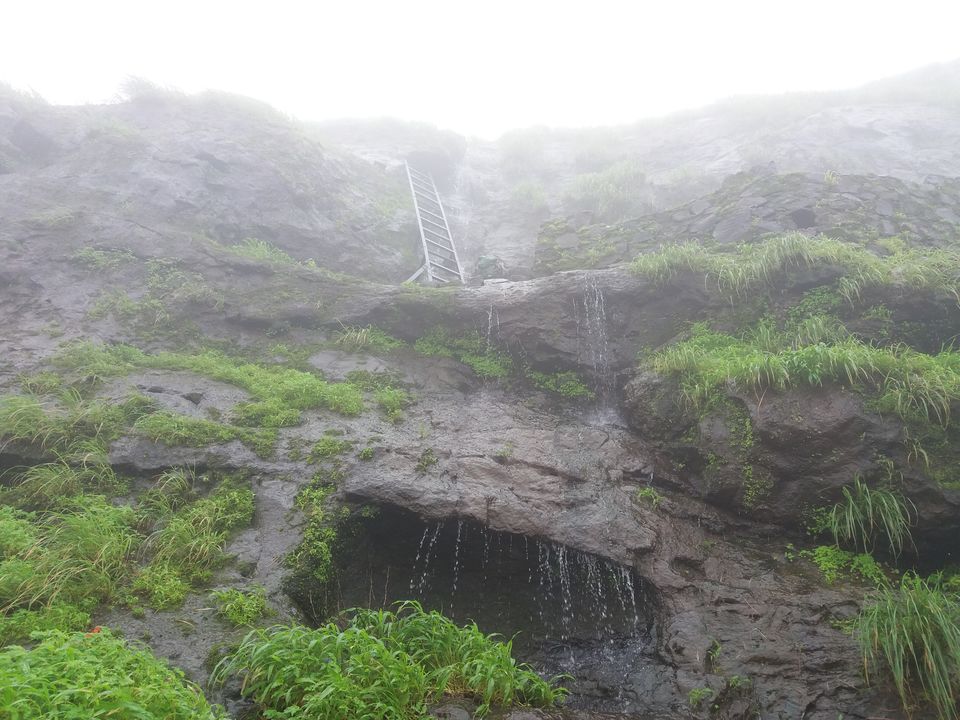 You will find few caves, probably used as prison.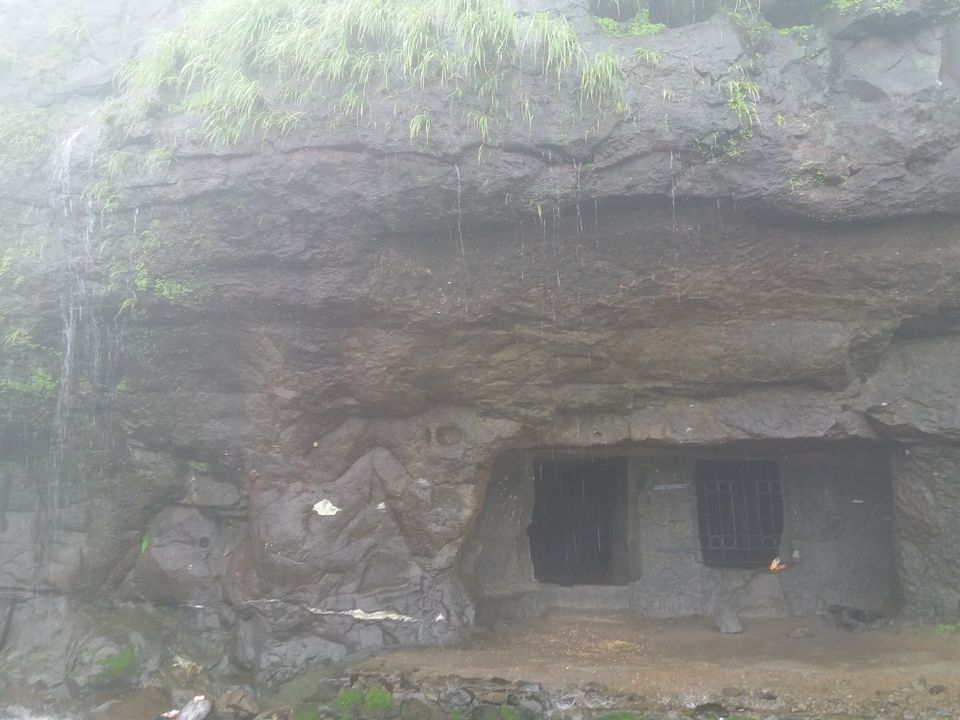 There is a water tank made out of a rock. It took us around 45 minutes at a moderate pace to reach to the top of fort. There are couple of Buruj (Bastion) at the top.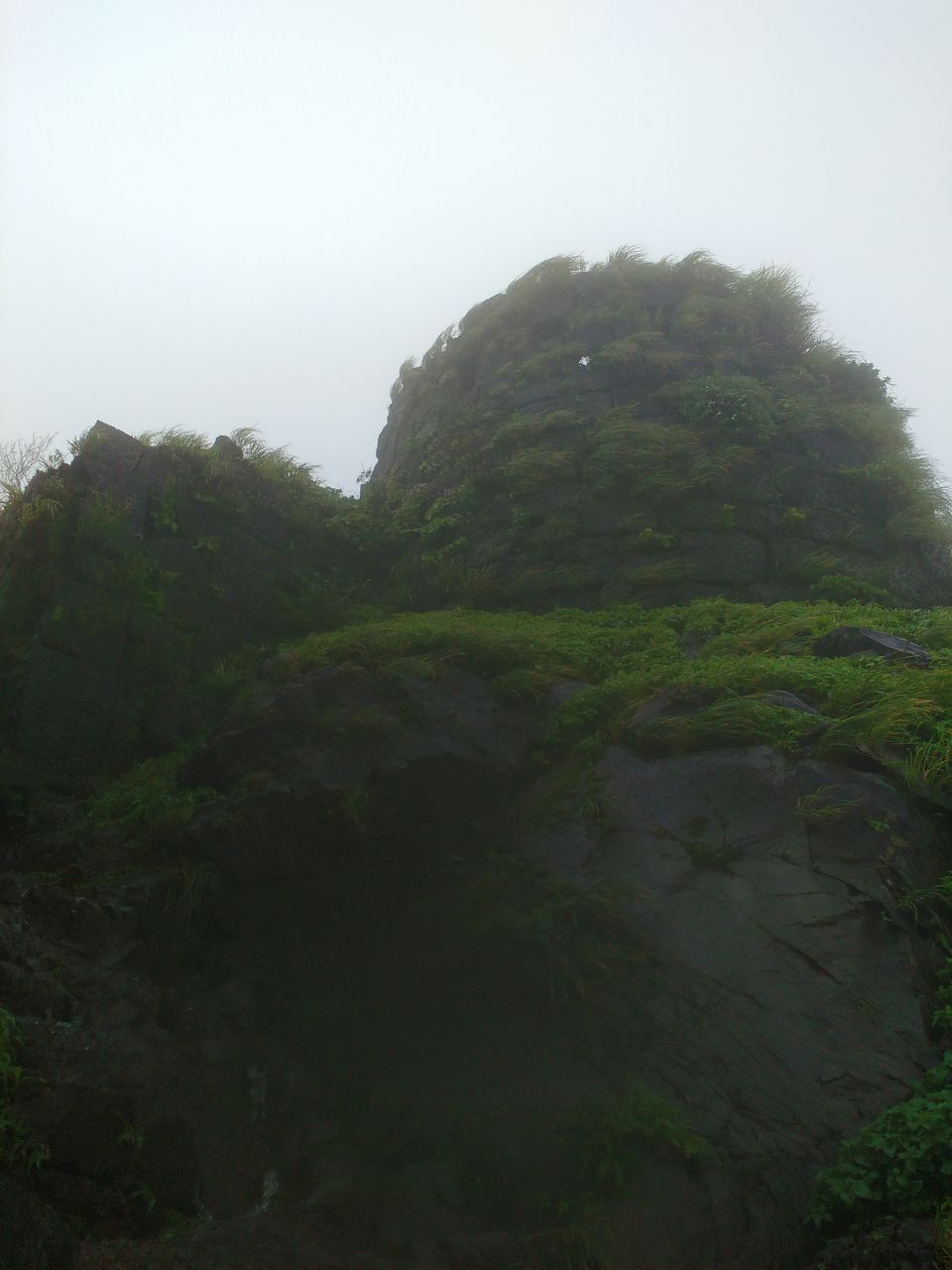 As we came to other side of the top, mist started covering the fort. Visibility came down to 10 feet. Wind was blowing heavily and it was also raining intermittently. As the wind blew away the fog, suddenly we witnessed the numerous waterfalls over a lush green mountain. We could not believe there would be such a beautiful scene.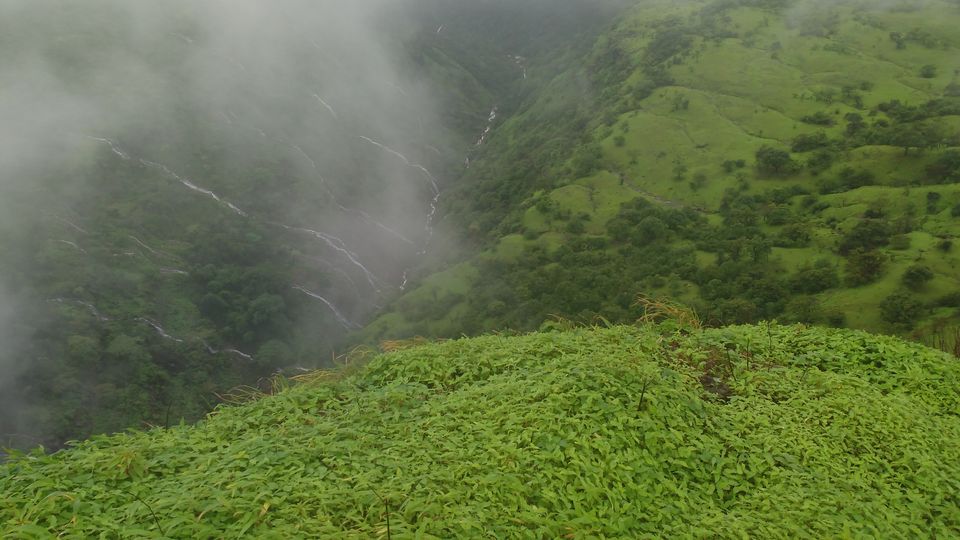 What a view! This made our day.
After spending nearly an hour on the fort, we started getting down. It took us 30 minutes to reach to the base village. Our lunch was ready by this time. We gorged on the delicious food. Happy with the scenery, the trek and food, we headed back to Pune.
A must visit fort in the monsoon.
Picture Credit: Shashikant